Every single piece of furniture has the potential to change the look and the ambiance of a room. Take a simple chair for example. There are a lot of different types and styles to choose from and a lot of cool chairs that would look amazing in a lot of different environments. Here are some of our favorites: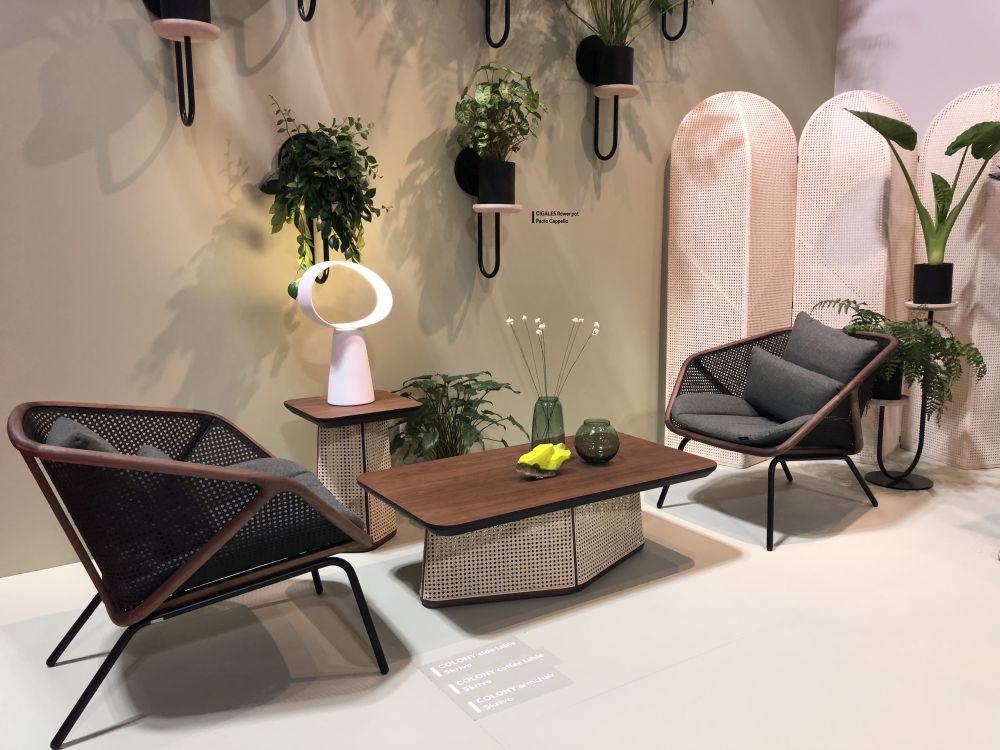 The Colony armchair is manufactured by Miniforms and has this eye-catching, geometric design with angular shapes and an overall look that's both elegant and casual. The chair featured a steam-bent beech frame complemented by a shell in open webbed cane. A series of cushions completes the design.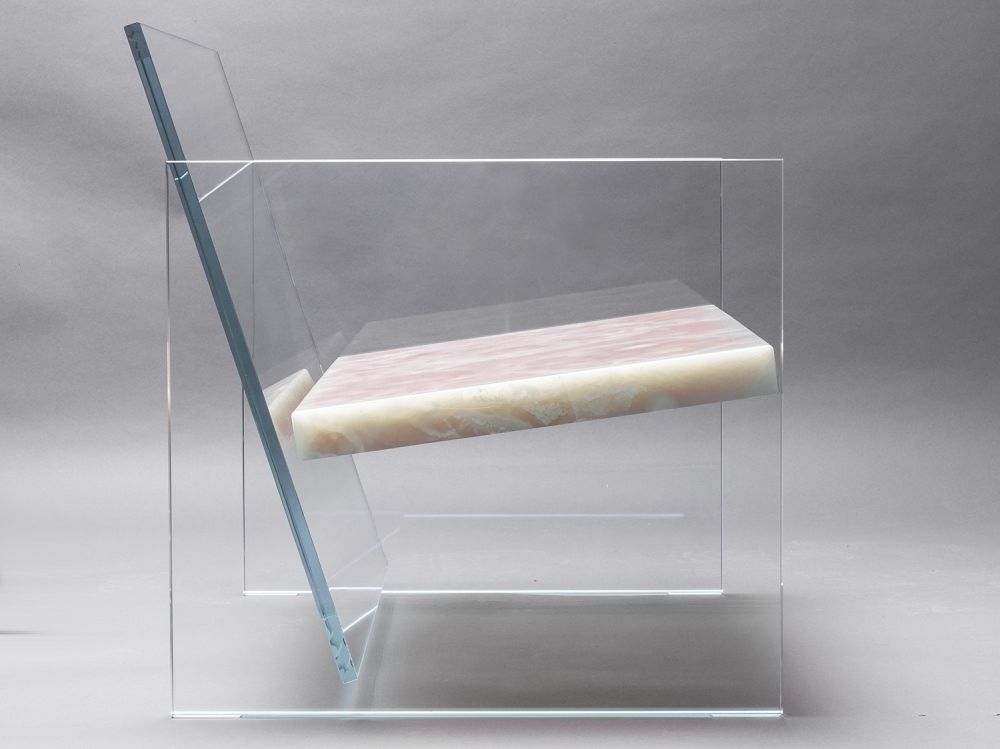 It's easy to see where the inspiration for the Armadillo chair came from. This is a piece of furniture which despite its very specific design manages to look timeless. It's more of a chaise-longue type of chair, with design and a shape which invite the user to lie back and relax. Instead of a single upholstered shell, it has a series of padded elements arranged in a repetitive pattern covering the seat from top to bottom. The pattern is reminiscent of an armadillo's shell, hence the name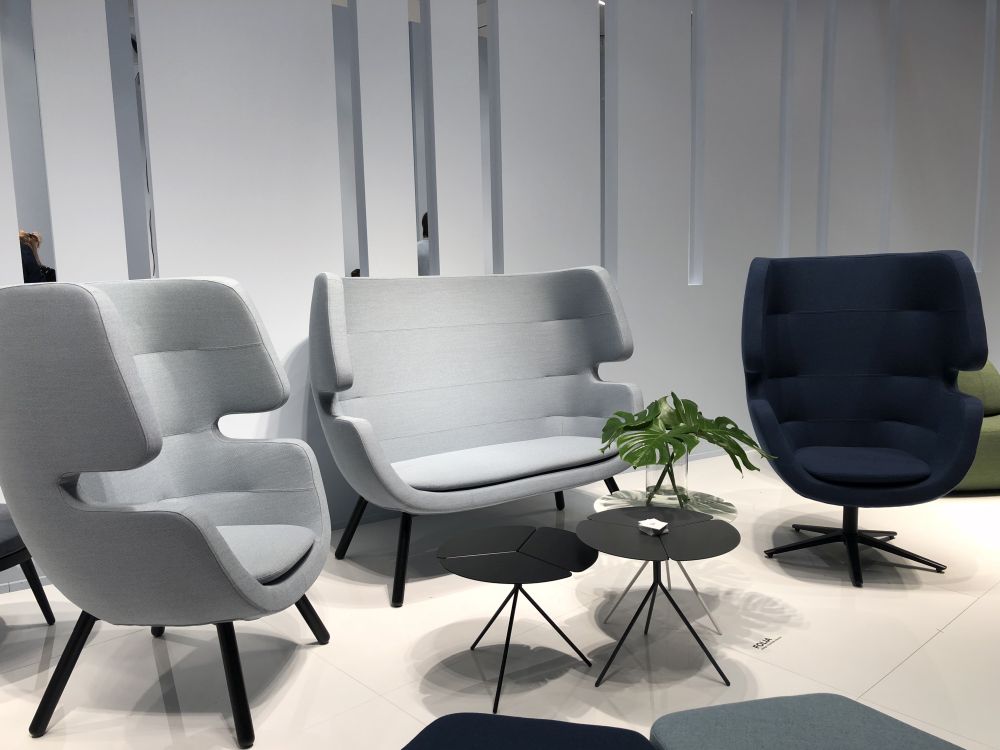 The Moai chair is perfect for cozy reading nooks or intimate sitting areas because it has a large shell which wraps around the sides, framing the user and ensuring a sense of privacy and increased comfort. We could see this design being suitable for office spaces, waiting rooms but also in residential spaces.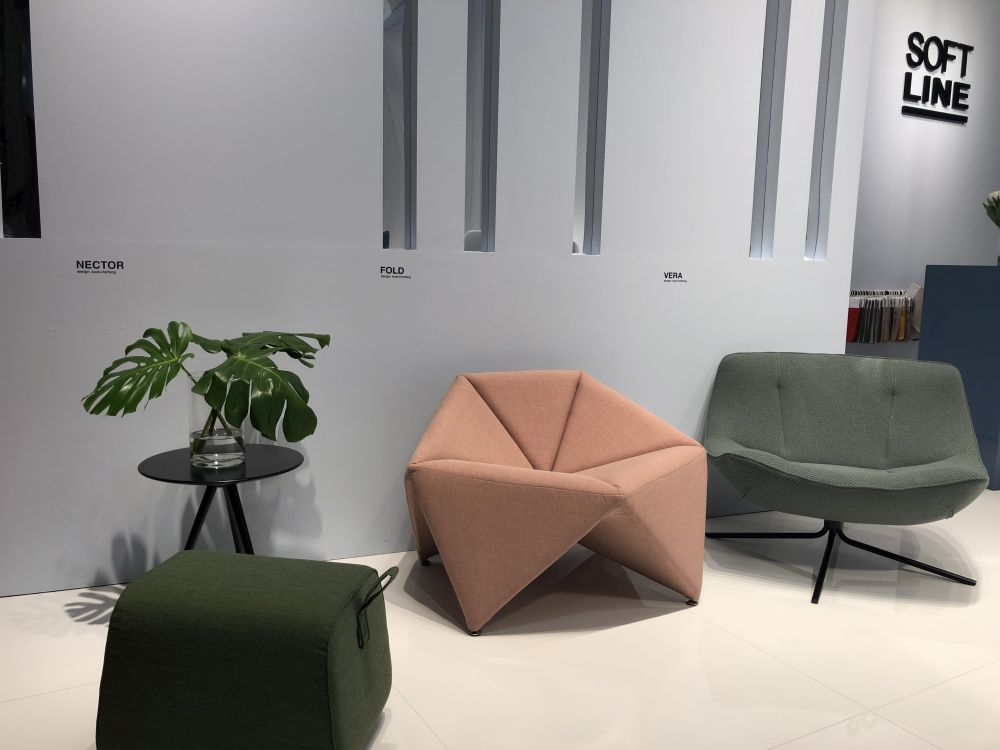 Here you can see two interesting-looking chairs, both comfortable and well-suited for modern and contemporary settings. The Fold chair has an origami-inspired design, featuring a comfy five-piece seat and four legs. The Vera chair is also very comfortable, featuring soft lines and rounded edges. It has a swivel base which gives it a lightweight and slender look. Both chairs are available in a variety of different colors.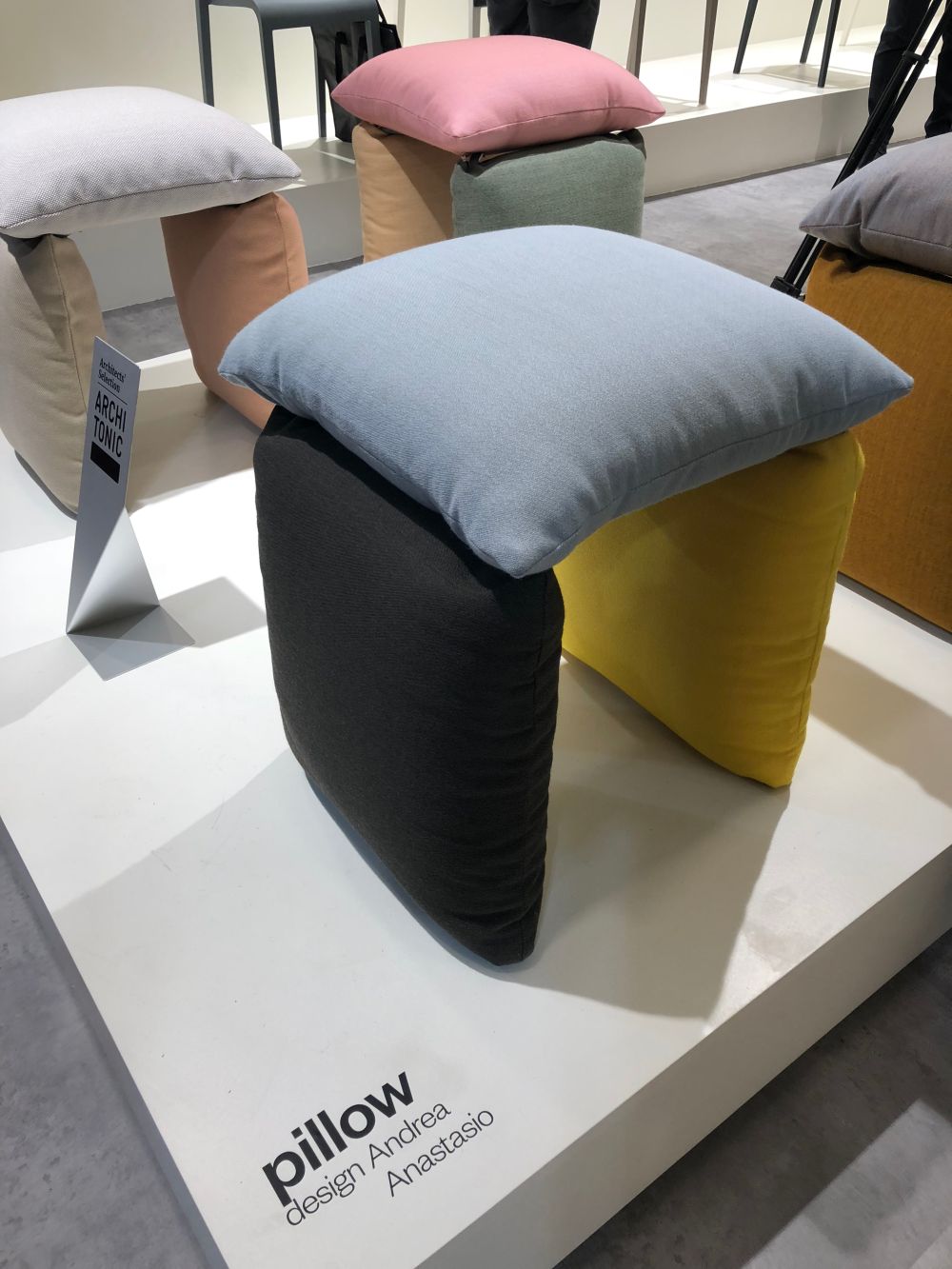 This is the Pillow chair, a very cool piece designed by Andrea Anastasio, with a very distinctive look. It's a very versatile chair which can easily fit into a variety of different decors and settings. It comes in numerous different colors and textures and it has a fun and casual look which creates a relaxed atmosphere.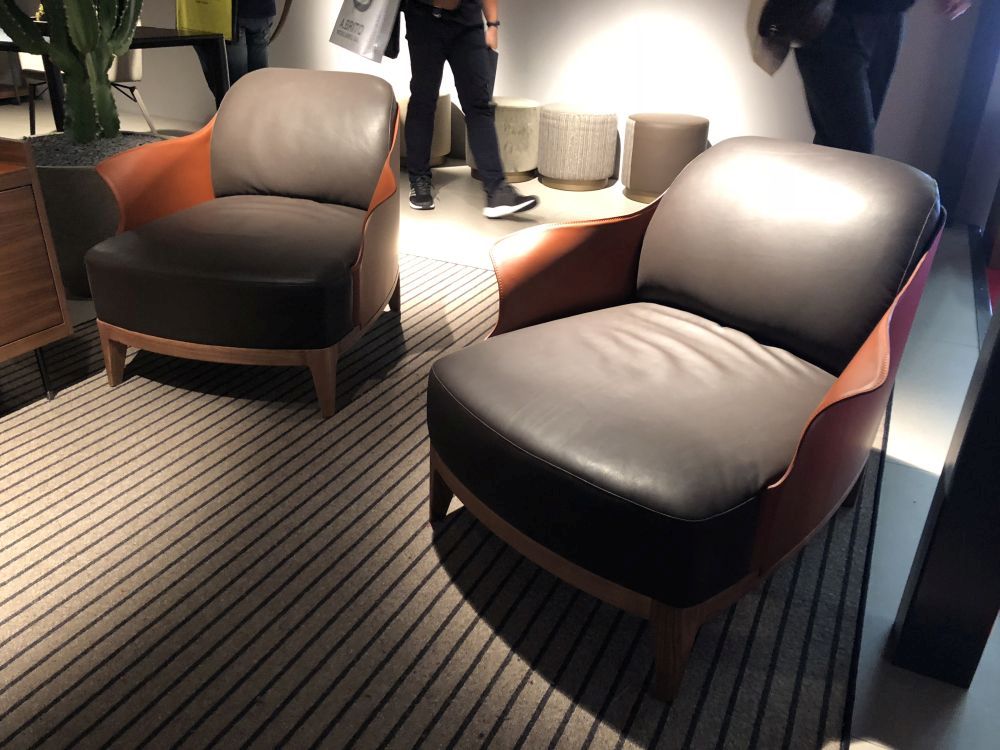 The Nivona armchair designed by Roberto Lazzeroni is intriguing in the sense that it has a rather bulky seat and backrest but the armrests are thin and slender. They form a shell around the backrest made of mounded polyurethane foam. The base and feet an are of wenge-stained ash wood.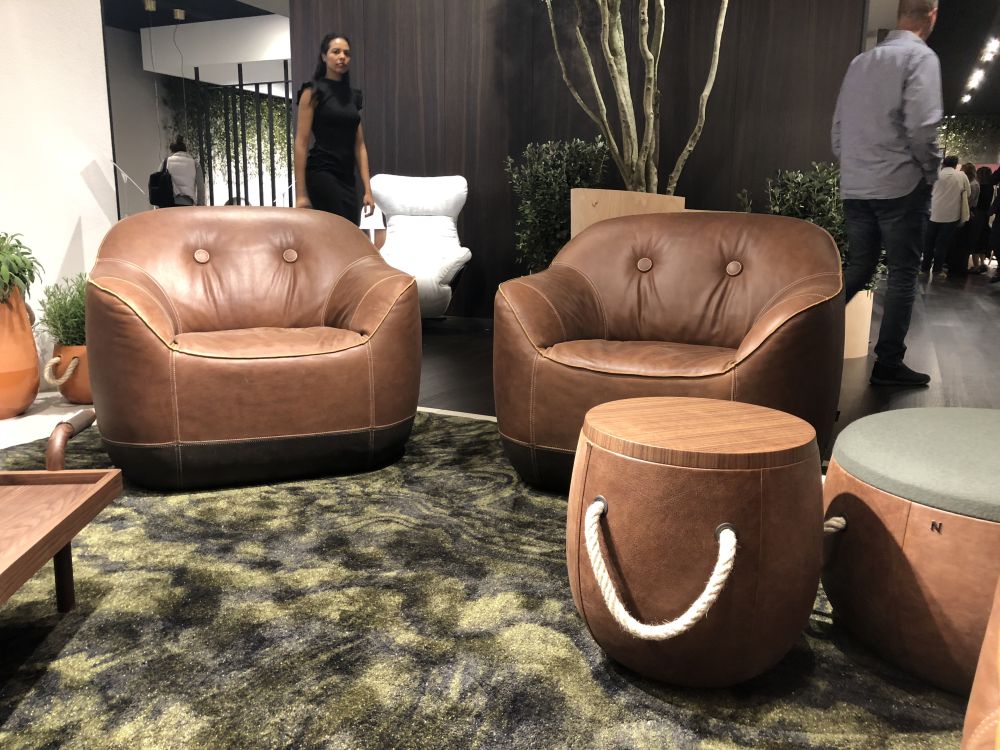 The Agronomist Collection designed by Marcel Wanders for Natuzzi is inspired by the beauty of organic, outdoor elements and the charm and beauty of simple countryside homes. The chairs and stools are designed with a combination of wood and leather which give out a sense of casual elegance. Check out more interesting highlights from last year's Salone del Mobile event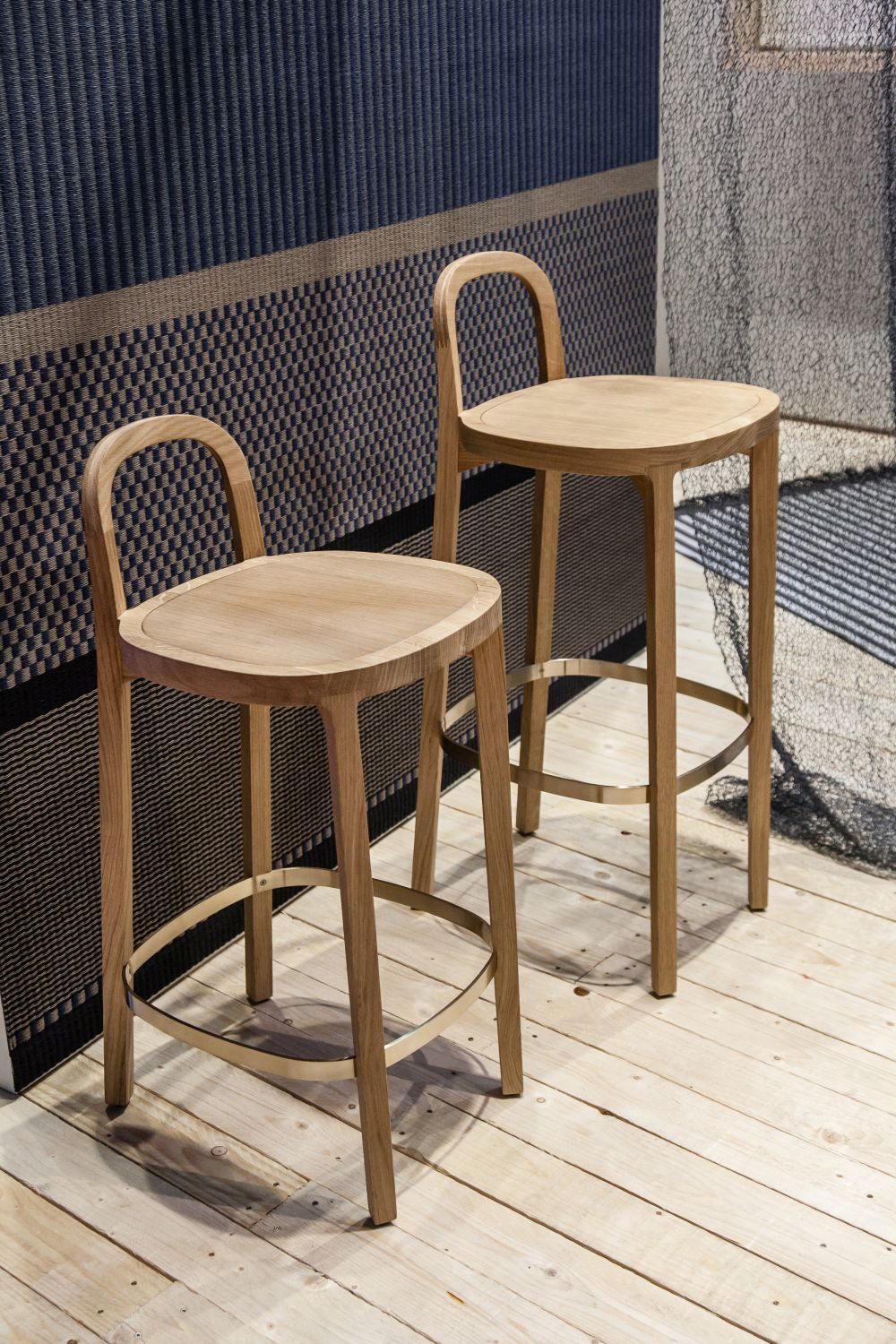 Bar stools are quite complex too and there are all sorts of interesting designs to choose from, like the Siro+ for example. It's a very chic and versatile high stool with a backrest resembling a handle and a slender and simple overall form. The footrest is available in brass or black painted metal and the seat comes with a choice of wooden, leather cotton fabric upholstery.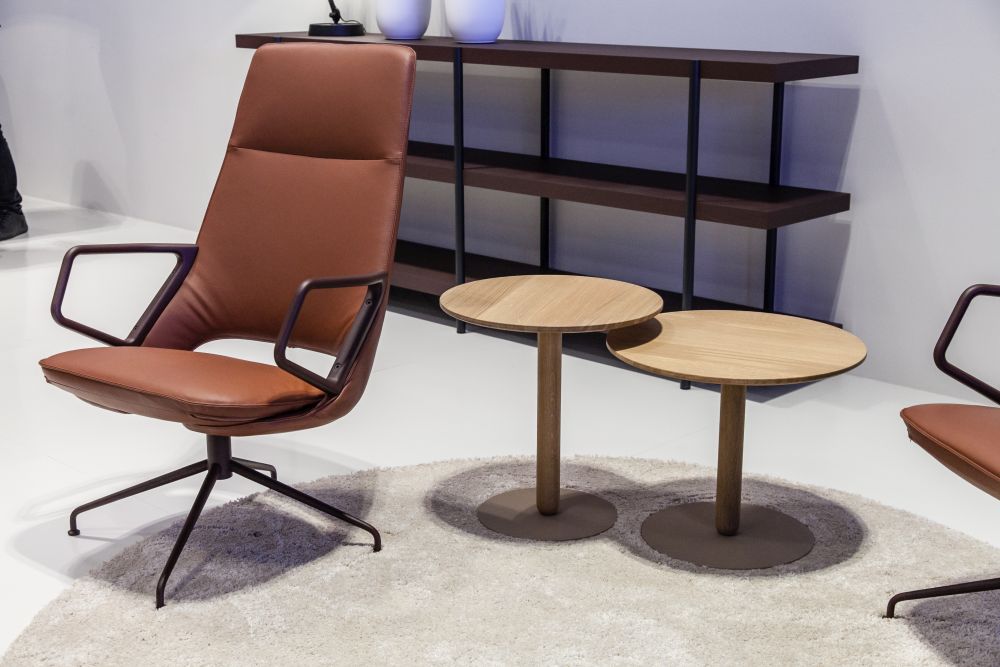 Originally intended for offices and meeting rooms, the Zuma High Back chair has proven to be quite versatile and also well-suited for houses and apartments. The chair was designed by Patrick Norguet for Artifort and has an elegant, ergonomic shape with a high back and a comfortable seat. The aluminum casting armrests give it a sculptural and distinctive look.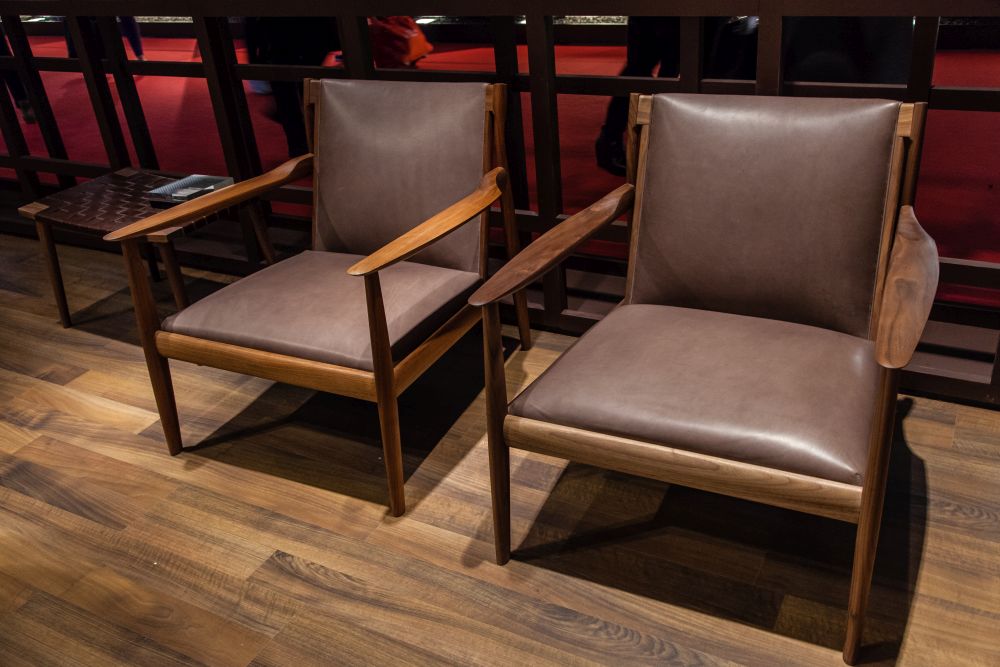 It looks modest but it has a lot of character. This is the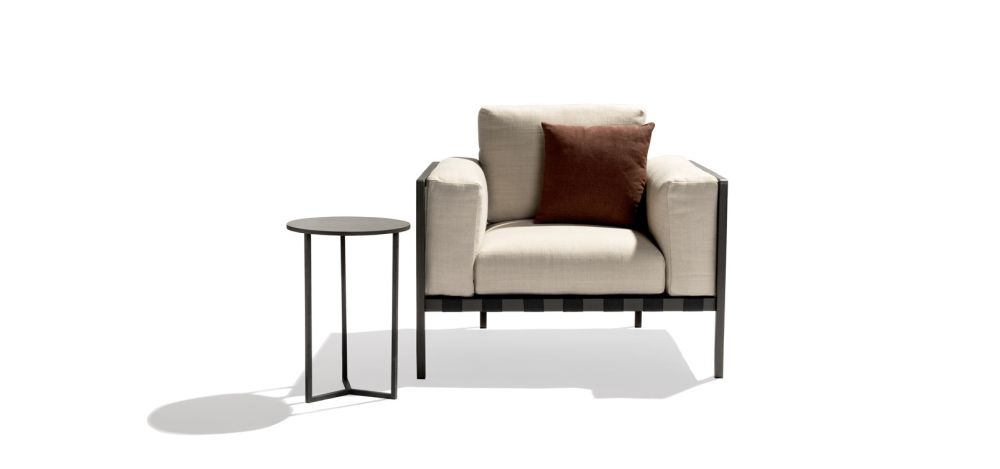 It looks like a miniature version of a very comfy sofa and that's actually exactly what it is. This is the Natal Alu sofa armchair, a piece designed by Studio Segers and it's meant for outdoor spaces although it would actually fit quite nicely in certain public spaces and indoor environments too. It has double powder-coated aluminum frame and outdoor cushions available in over 100 fabric options.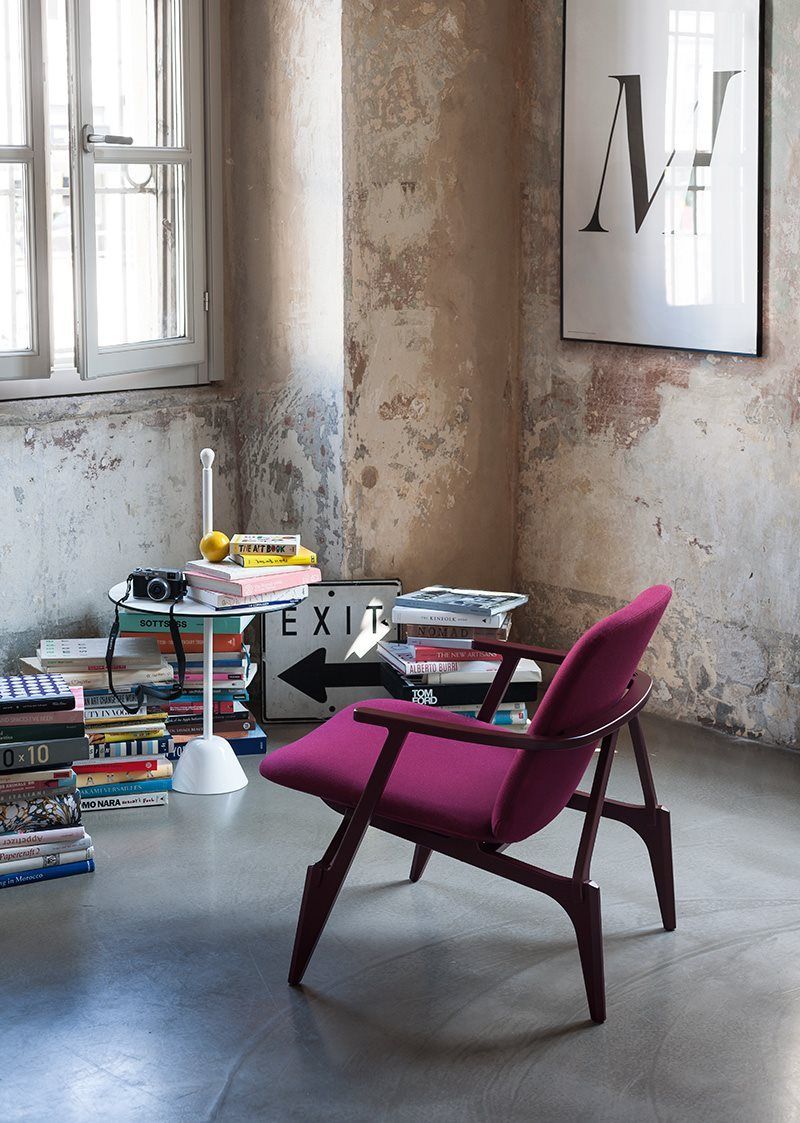 The Louise armchair has a sculptural design that's minimalist but also complex and refined. The structure looks both lightweight and sturdy, a combination that's not easy to achieve. The frame looks like a slender and graceful silhouette giving the chair an almost organic appearance.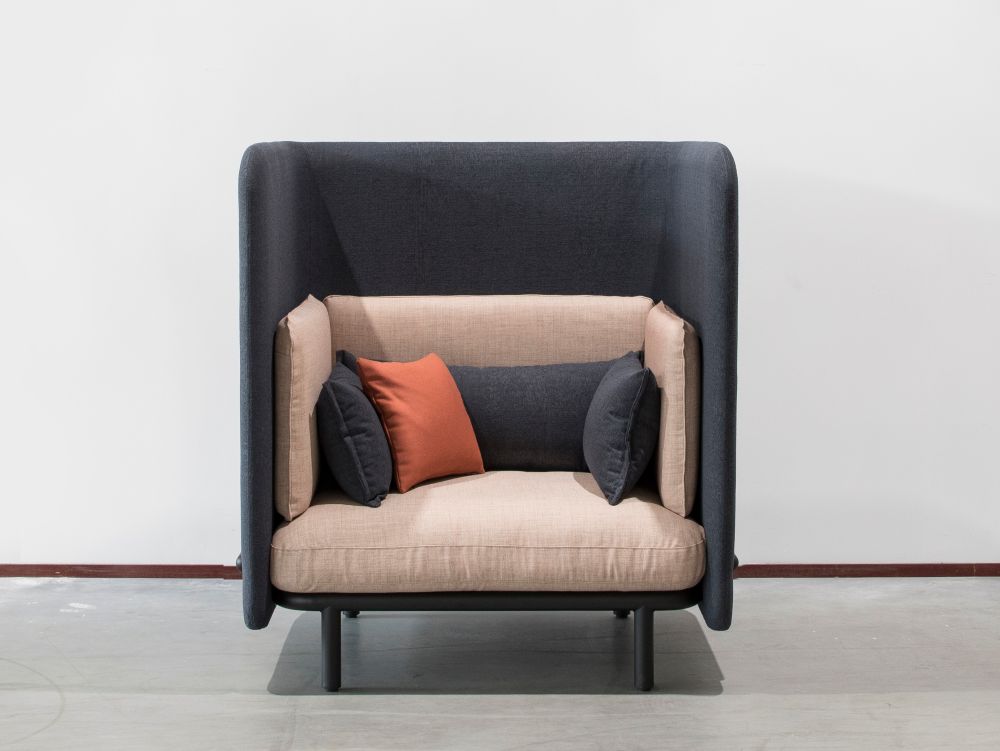 The BuzziSpark furniture series was designed for lobbies and communal spaces and includes a variety of seating units with high backrest and armrests that form a sort of protective shield, giving the users privacy and also absorbing sound waves which results in less background noise. With that in mind, you can set up comfortable workspaces and lounge areas within a large open space which is useful in offices and other such environments. At home you can take advantage of these unique properties to create the perfect reading nook.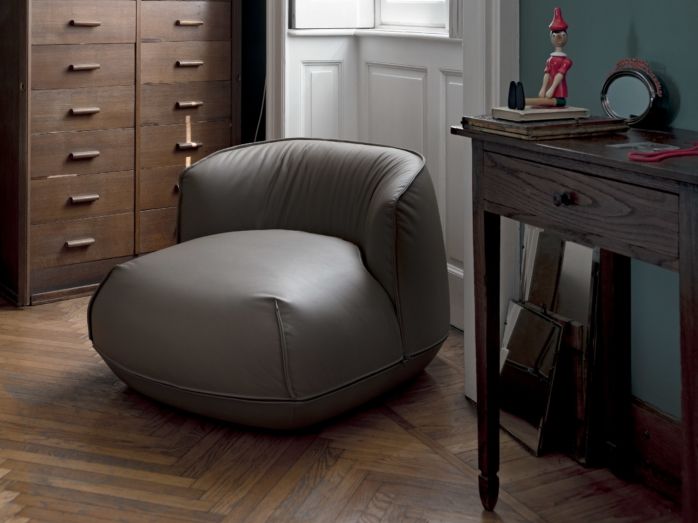 The Brioni series was named after an archipelago in the Adriatic Sea. It's a collection of poufs, lounge chairs and daybeds with designs which make them resemble small islands. They're all super comfortable and feature upholstery made of Sunbrella® fabric which is stain-resistant and water-repellent, making these soft and comfy chairs perfect for the outdoors but also very practical for indoor spaces, especially if you have pets.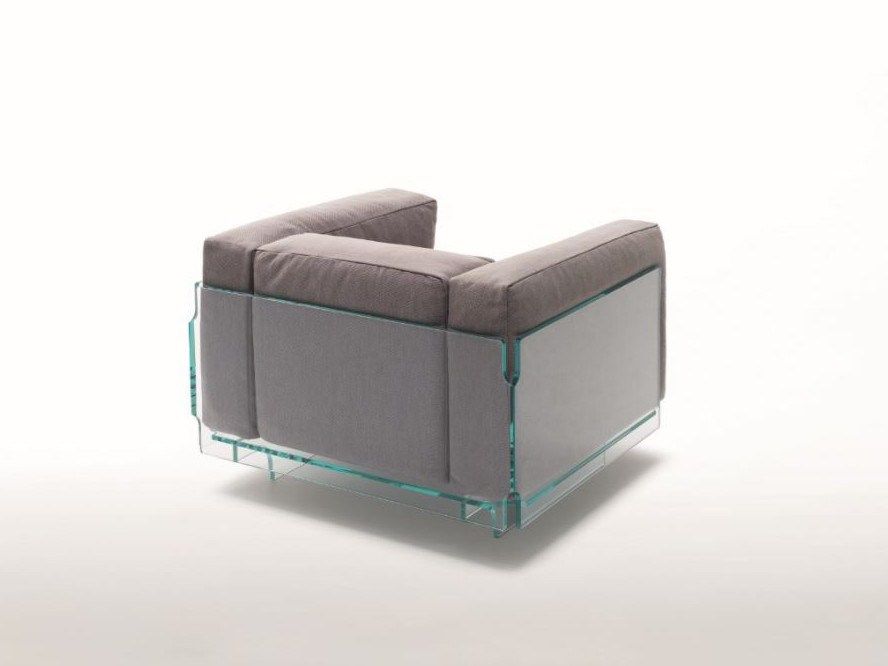 The Crystal Lounge was designed by Jean-Marie Massaud and is very unusual through the fact that the shell that holds together the seat, backrest and armrests is made of glass and is fully transparent. It's part of a collection of modular sofas and armchairs which can be put together to create custom seating arrangements.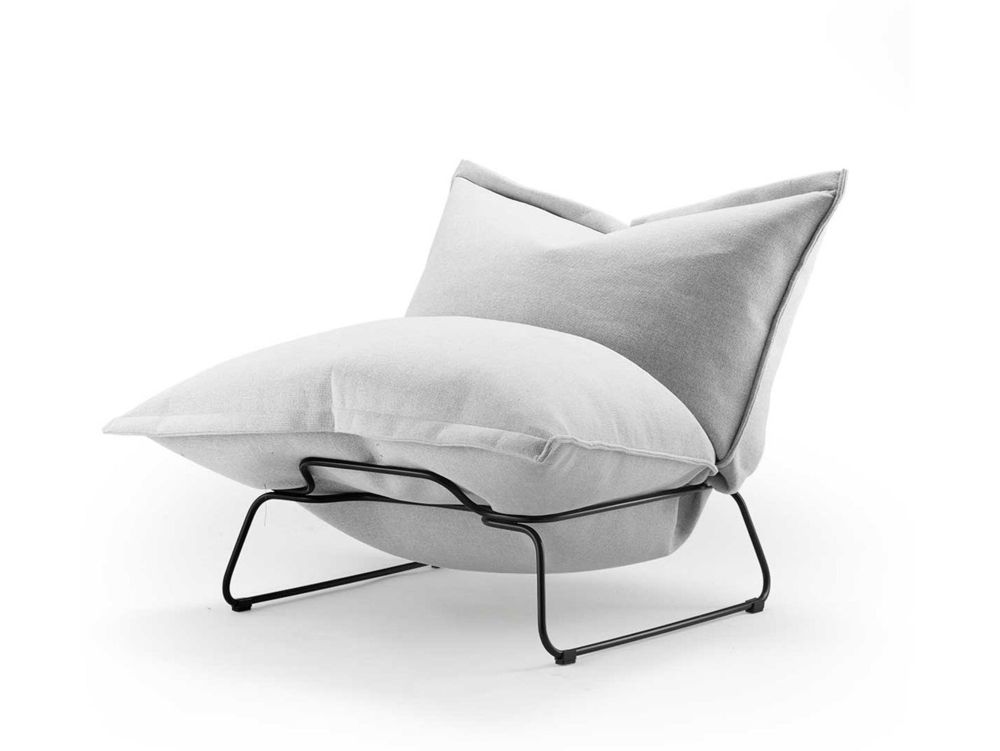 The Baron chair has a quirky design based on contrasts. It's a chair that's lightweight and robust at the same time which sounds unusual but makes total sense once you see it. in a very simplified form, we could describe this piece as a set of puffy and soft cushions on a thin and slender metal frame. It looks quirky and fun and it's also easy to store and easy to care for. You can even carry it around with ease since it's basically just a compact frame and cushions filled with air.
Another example of a chair with a fun and quirky design is the Loka which has an elegant and minimalist look with Nordic style influences. The frame is made of solid wood and is complemented by a series of foam cushions with different densities and fabric covers. These two elements are available in a variety of different colors which results in a multitude of interesting combinations.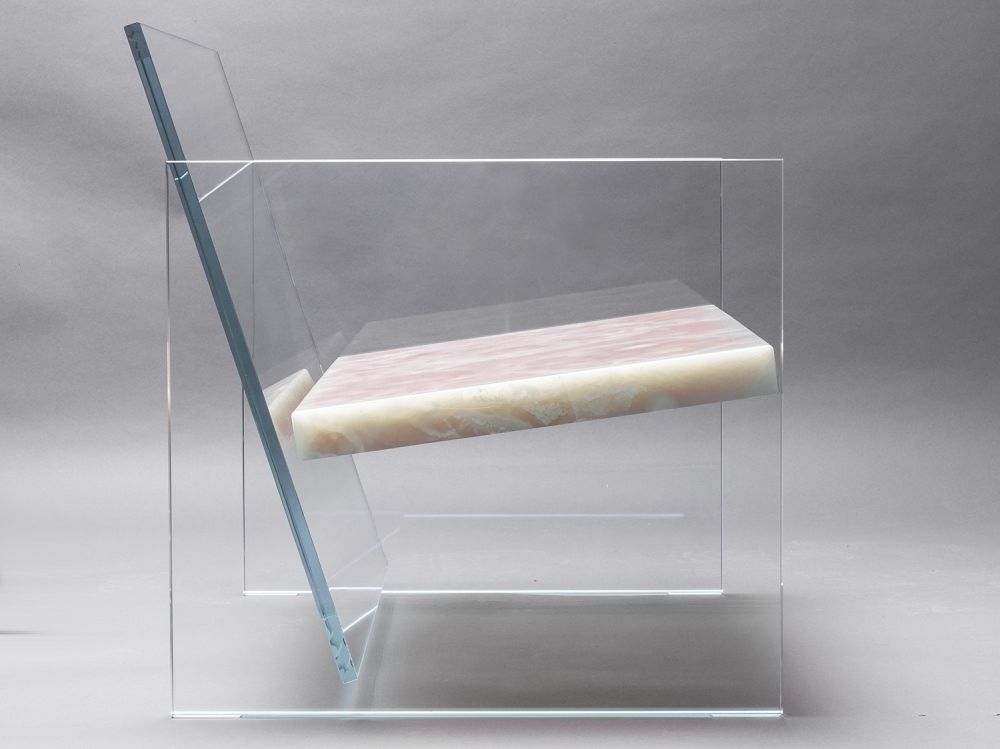 Neither glass nor stone are common materials used in the manufacturing of chairs and yet that's exactly what this cool-looking piece is made of. This is the Onyx armchair. It's been designed to draw attention to the chair and to make the act of sitting feel conscious. So often we take things for granted and that includes chairs, but not this particular one.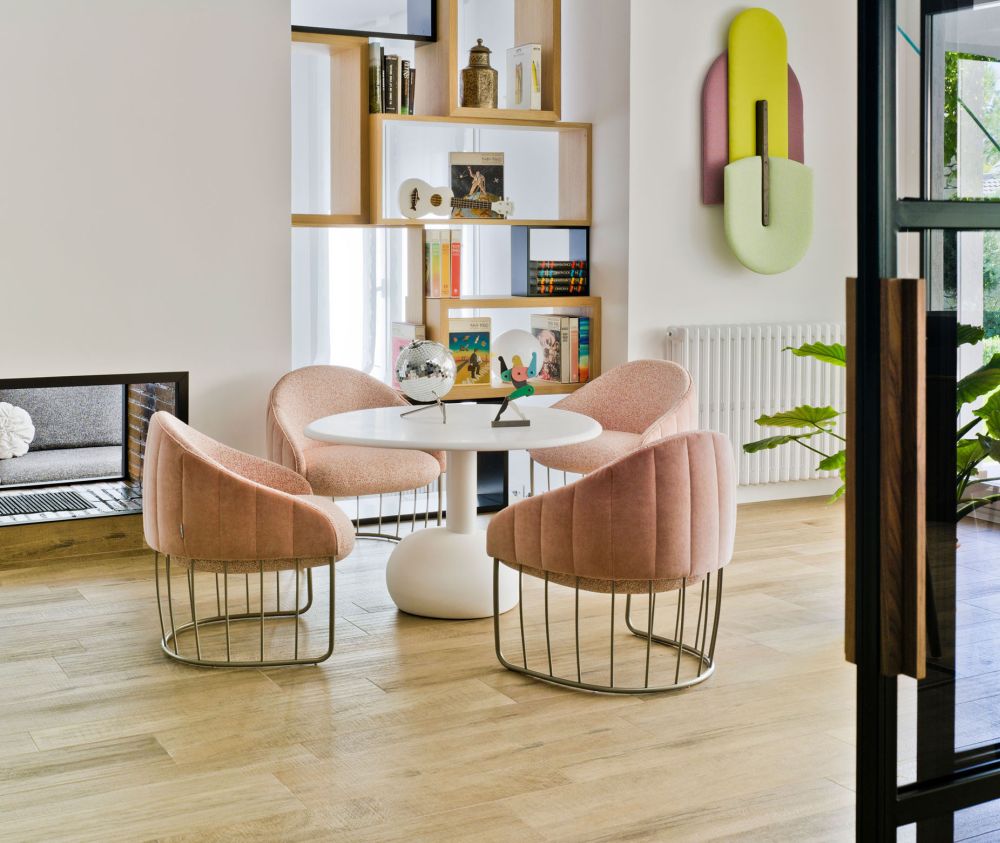 Sturdy, comfortable and compact, the Tonella chair is highly versatile and able to adapt to a variety of settings and to look stylish in spaces such as the living room, dining area, bedroom or even in offices, hotel rooms or public spaces. It's available with leather or fabric upholstery which contrasts nicely with the rounded metal base.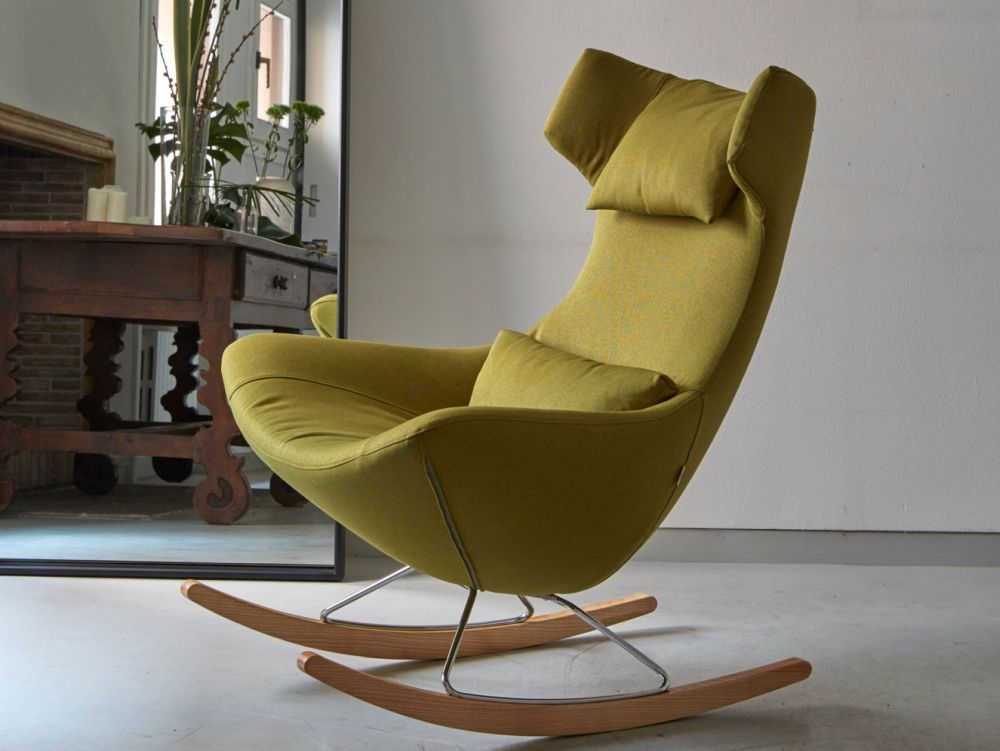 Rocking chairs are always charming and usually they have a rustic vibe. The concept has also been updated through designs such that of the Crossover chair which looks like the perfect choice for cozy reading corners, comfortable gatherings around the fireplace and casual lounge areas. Visually it looks like a cool hybrid piece between a rocker and an armchair and the name captures that perfectly.
The post 20 Chairs With Quirky Designs And Unusual Features appeared first on Home Decorating Trends – Homedit.