There's something very charming and comforting about a white picket fence, something that inspired comfort and coziness. With that in mind, we thought you might enjoy checking out some projects that show how you can build your own picket fence and also some info regarding all the different types of fences and the many lovely ways in which they can complement a house or garden.
DIY picket fence projects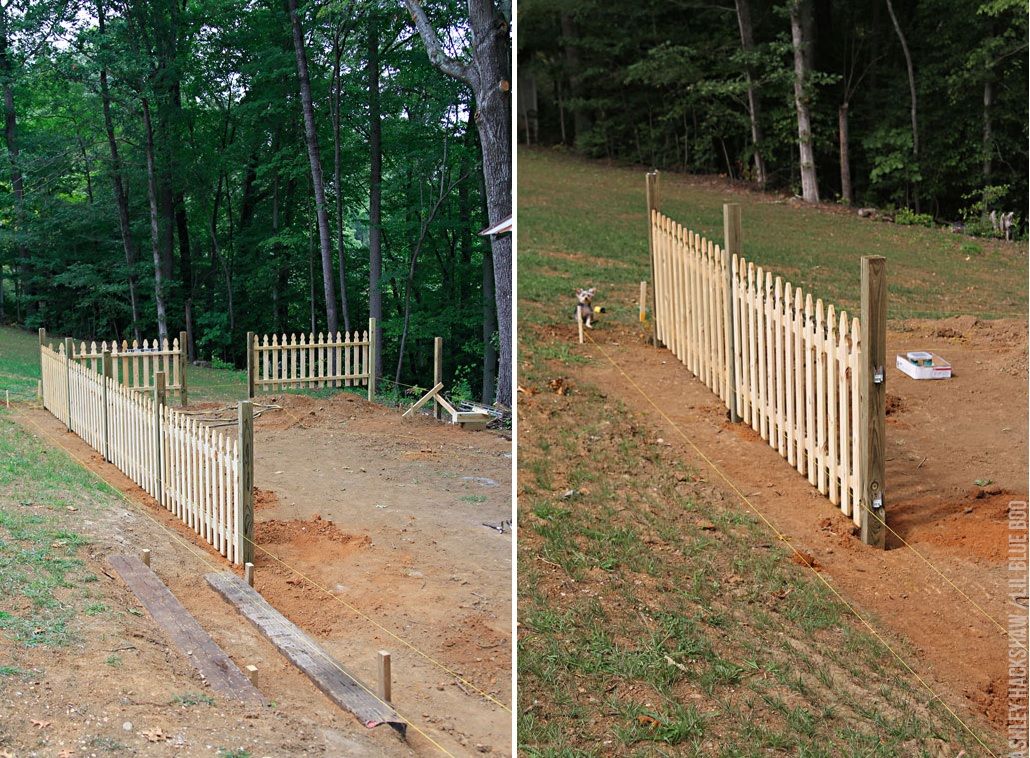 Putting together a picket fence is not as complicated and you might think and you can definitely do it yourself as long as you're using the right tools and you have some directions you can follow. We suggest checking out the tutorial on lilblueboo and also considering some of the ways in which you can adapt this design to make it more your style. One idea is to paint the fence once you've installed it.
Of course, installing a fence is one thing and building it from scratch is something else entirely. With that in mind, we're pleased to find out that both options are relatively easy to implement. On instructables you can find directions as to how you can actually build your own picket fence using wooden boards and screws. Make sure you check out all the details.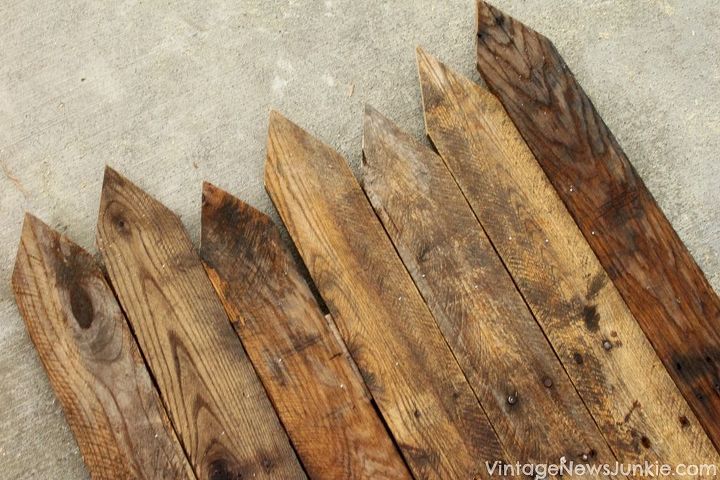 Another thing to consider when building your own picket fence is using reclaimed materials. A perfectly good option is to repurpose a bunch of pallets. Take them apart and reuse the boards to build a picket fence with character. This way you save some money and your fence looks nice and has a story to tell. Check out buyandsellcville for more details.
Different fence types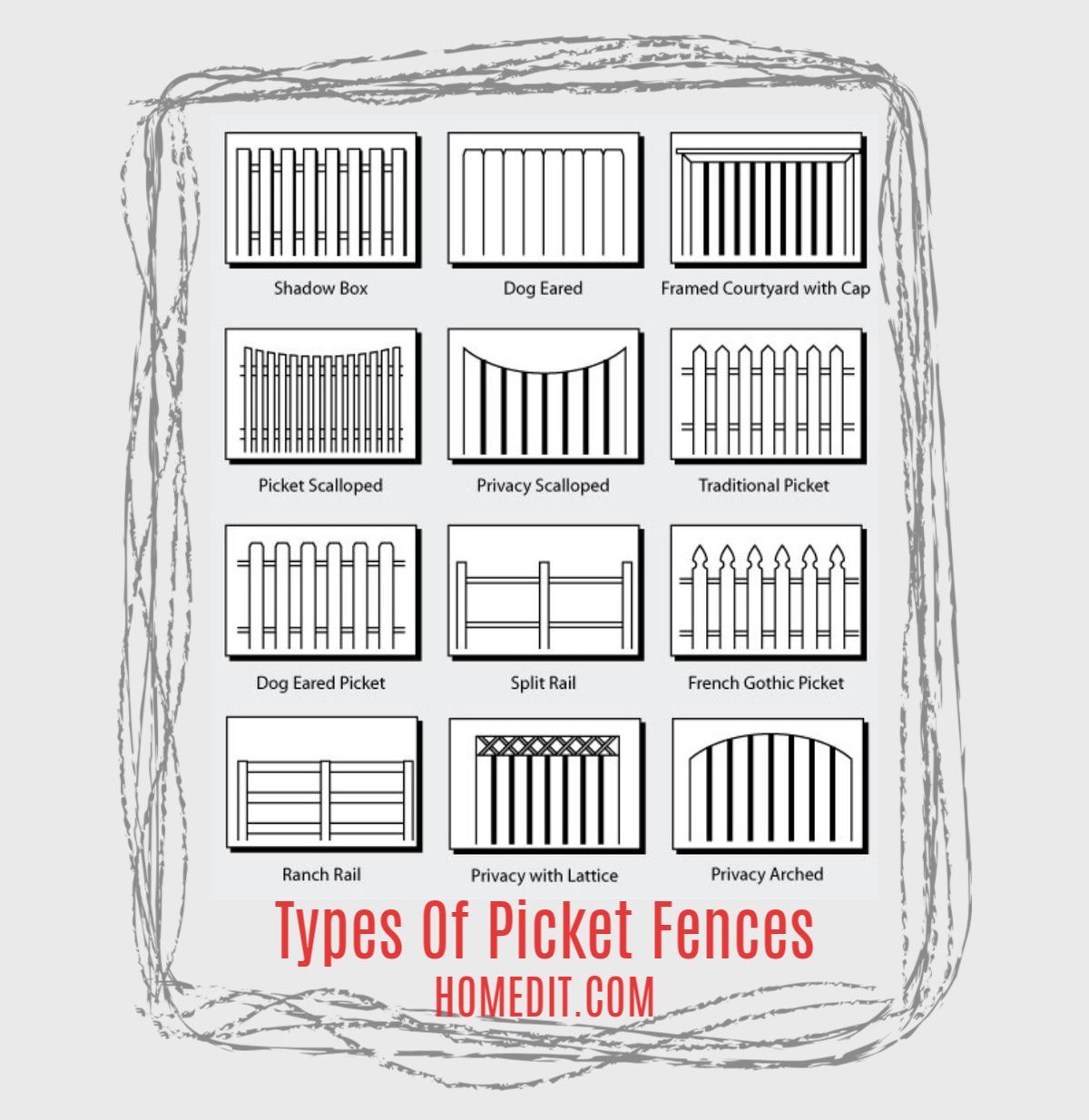 You may not have noticed this but not all picket fences look the same. There are actually several different types of designs and styles to choose from and they're all picket fences…just with different looks. You can easily identify the differences between them below just by looking at the main structure of each type. With that in mind, make sure you consider all the options before choosing a style for your own DIY picket fence project and also don't hesitate to add your own unique touch to the design if you want to make it special.
Shadow Box
Dog Eared
Framed Courtyard with Cap
Picket Scalloped
Privacy Scalloped
Traditional Picket
Dog Eared Picket
Split Rail
French Gothic Picket
Rach Rail
Privacy with Lattice
Privacy Arched
Inspiring picket fence houses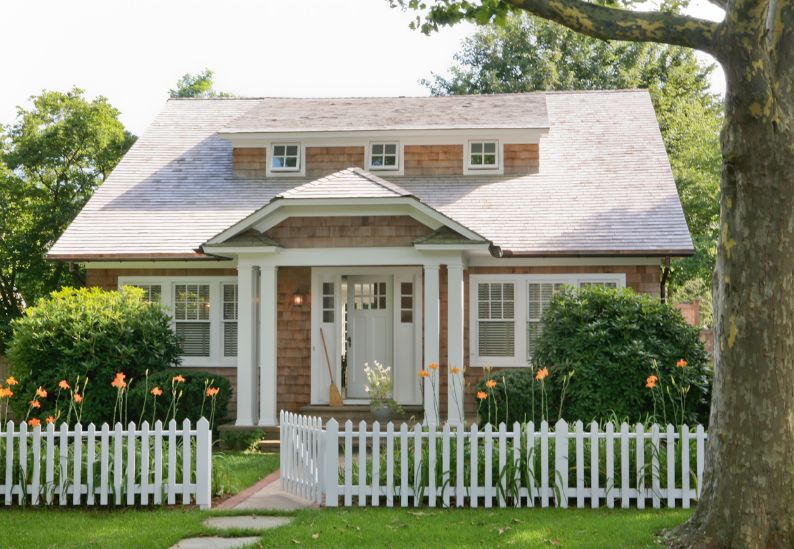 White picket fences are a perfect fit for cottages and traditional houses in general. They suit this kind of small and modest homes with simple pitched roofs and covered entrance patios. Usually the white fence matches the window frames, front door and a few other exterior surfaces. This is a house designed by Wettling Architects.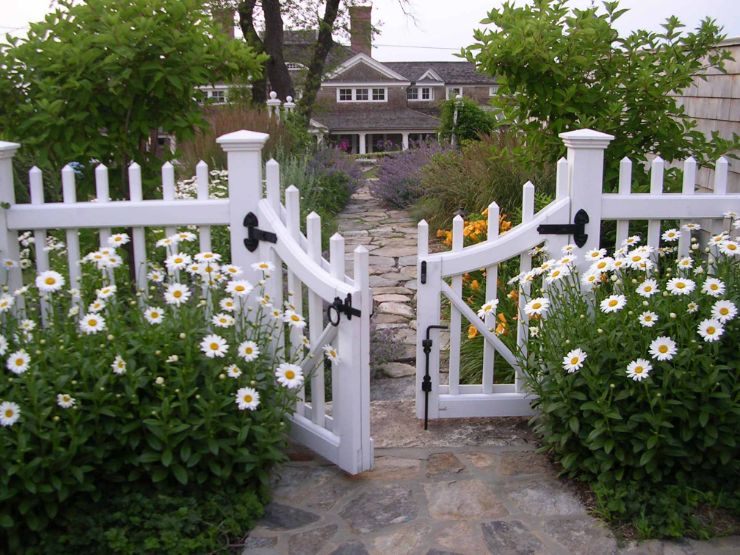 A white picket fence also looks very nice when it frames a garden, in this case with lovely flowers on either side. The house is visible in the distance and you can tell it has a traditional vibe which further reinforces the whole suburban look created by the fence. This is the work of the Sean Papich landscape architecture studio.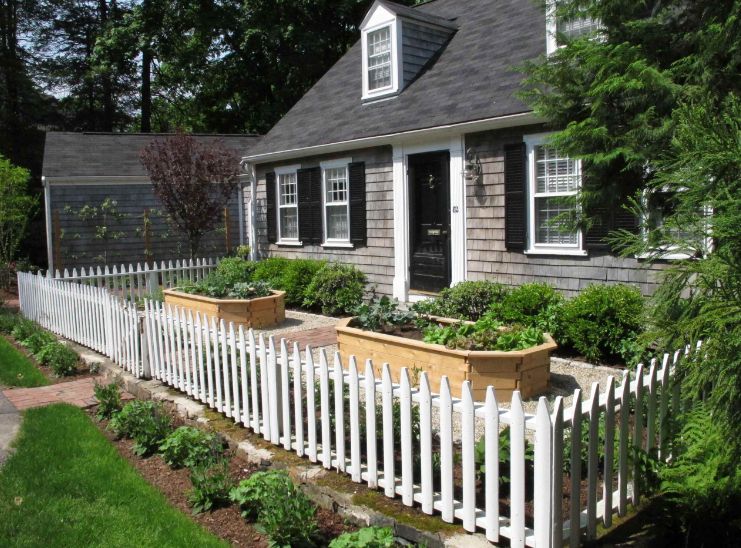 Don't let a small garden or a tiny yard bring you down. Make the most of it with a low white picket fence which goes all the way around. It's not imposing nor does it need to be. Its role is mostly to delineate the site in a lovely and friendly manner. This is a design by studio Nilsen Landscape.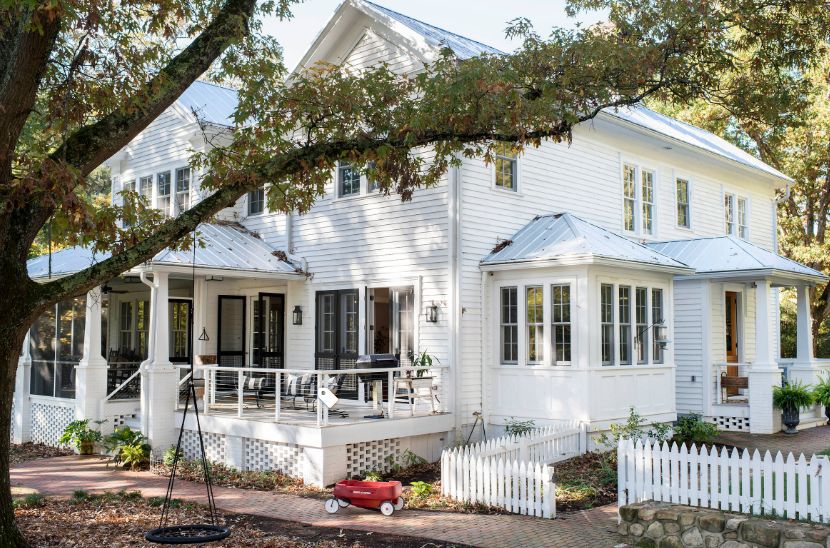 The white-painted external walls of this house go perfectly with the white picket fence which surrounds the garden. It's a seamless combo which also looks nice because of the overall architectural style chosen for the house. This was a project by architecture studio BuildSense.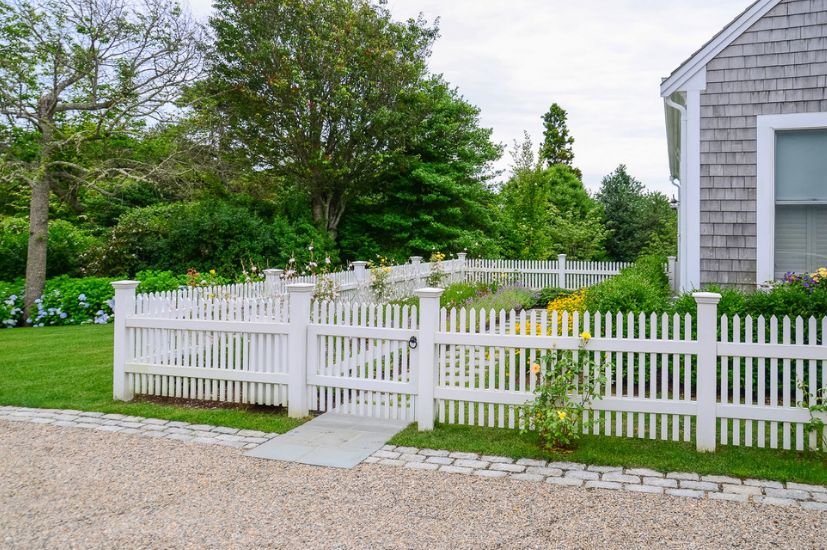 Here's yet another example of a beautiful white picket fence designed to frame a garden. The bluestone pathway blends in seamlessly and the white fence contrasts with the vibrant greenery neither side of it. This is a project completed by Kimberly Mercurio Landscape Architecture.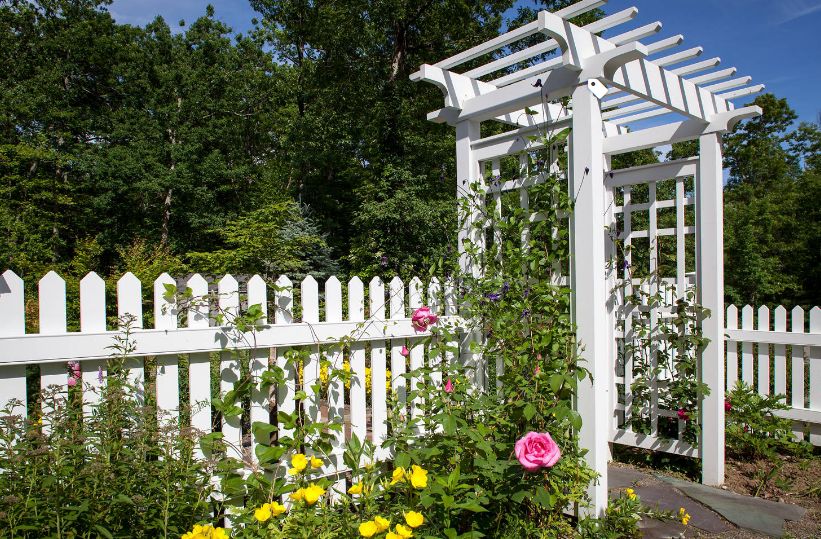 Traditional landscape and white picket fences go hand in hand. There are numerous different ways in which you can extend the charm that the fence has onto the rest of the garden. For instance, you can build a matching pergola or a trellis-framed garden entrance.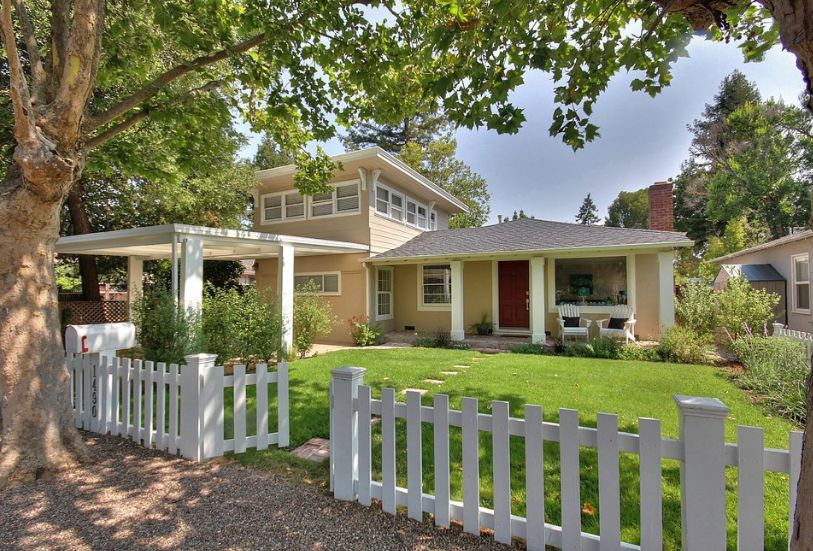 It's not just rustic and traditional houses that can feature white picket fences and make them look natural but also more modern houses. As we mentioned before, there are actually various types of picket fences to choose from and some feature simplistic lines that match this style.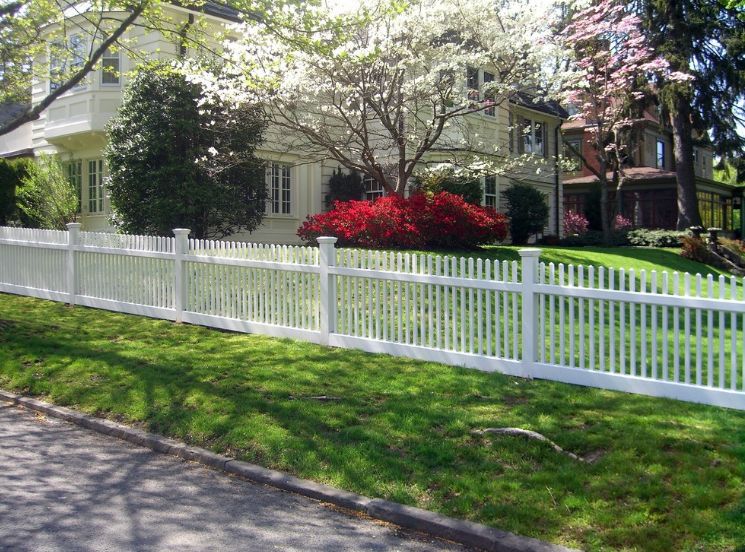 Because a white picket fence is so well-defined and recognizable you can really compare it with anything else. In other words, there's nothing like a well-designed white picket fence and this is a good example. This is the work of Sunrise Custom Fence, a company located in Long Island.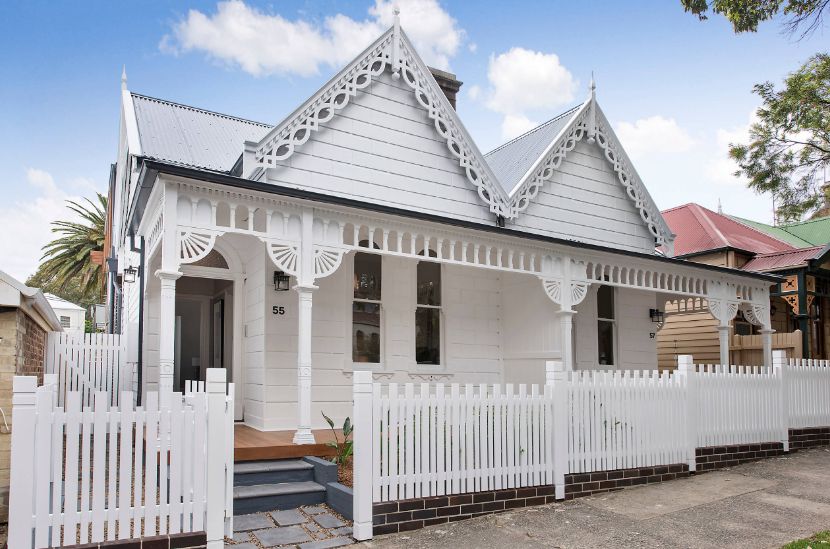 This white picket fence features one of the less popular designs which in many ways in a very good choice considering the eye-catching design of this Victorian cottage-style house. The white exterior helps the fence blend in a bit more.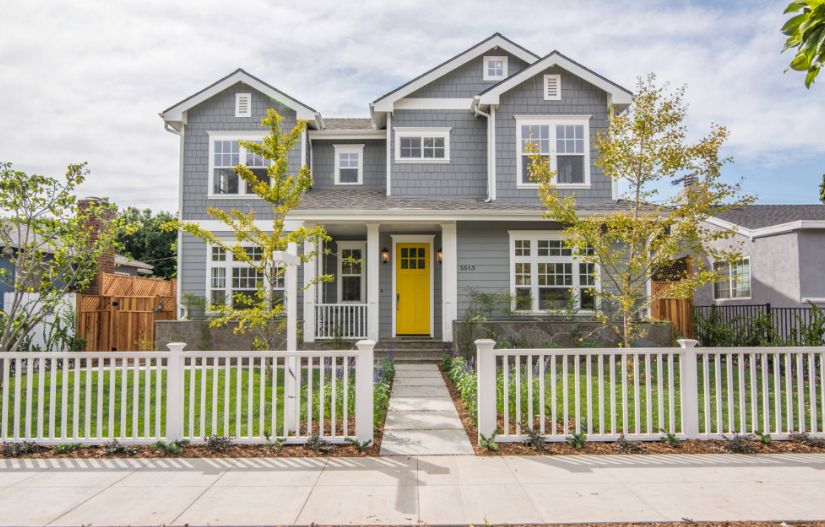 This is an interesting variation of the typical picket fence. The flat, linear form and overall simplicity give it a more modern and updated look but still maintain the original charm which is also highlighted in the overall design of the house.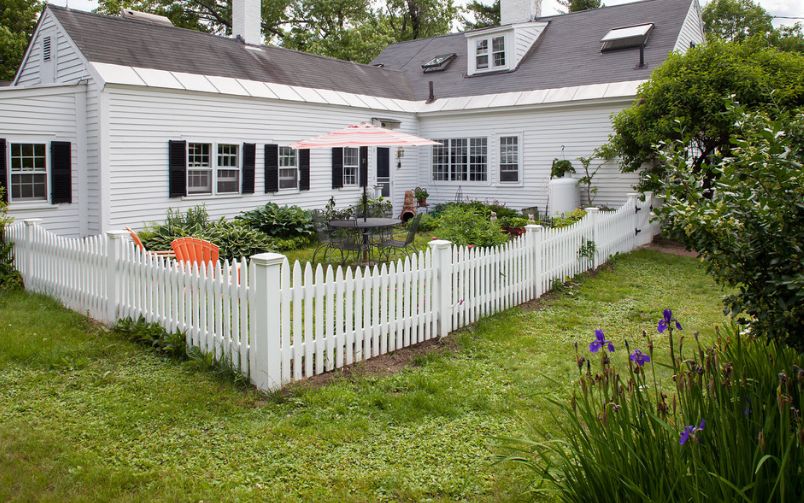 Notice the curves which define each section of this white picket fence. It's a small detail which makes it stand out a bit more but also a detail which can sometimes mimic the topography and landscape, meant to give the fence a more organic, nature-inspired look.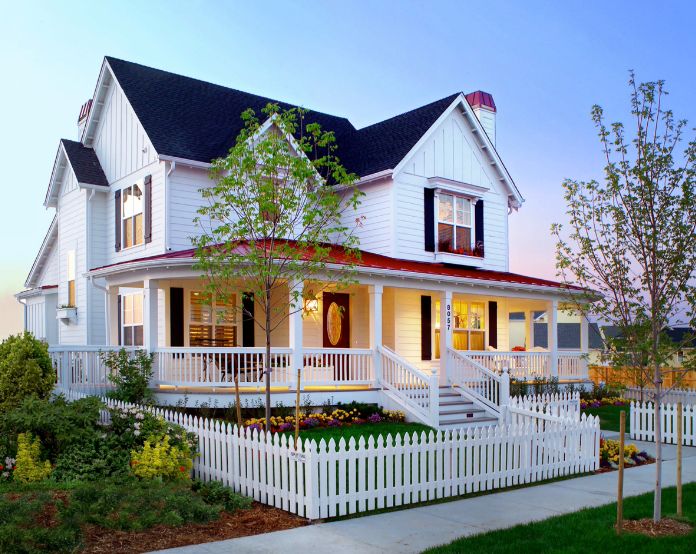 There's a clear visual connection between the white picket fence and the staircase and deck railings in this case. Also, the house has white exterior walls which helps maintain a simple, Nordic-inspired look. We love the farmhouse vibe this place gives but also the fact that everything also has a modern appearance.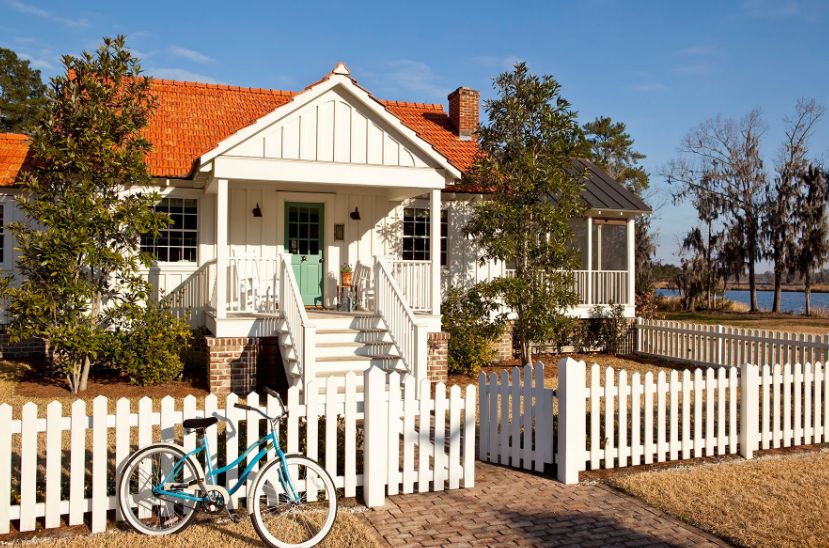 As you can see for yourself, there's more to the typical white picket fence than meets the eye, more variations than we usually know of and a lot more to consider than just where or how to install the fence. There are designs and styles to choose from and even a lot of ways in which you can make your fence stand out and look special.
The post Beyond The White Picket Fence – Designs And Styles To Consider appeared first on Home Decorating Trends – Homedit.