To say that this apartment in Clifton 301 is anything but sensational would be an understatement indeed! Designed by OKHA on the inside and nestled in a gorgeous contemporary building created by SAOTA, this amazing apartment overlooks Cape Atlantic Ocean and does so while draping its residents in complete opulence. With the iconic image of Table Mountains on one side and the Twelve Apostles on the other and the ocean just a stone's throw away, this is an apartment where the scenery outside leaves you absolutely spellbound. On the inside things are no different as OKHA combine a sense of opulence and urban sophistication with the best of Cape Town.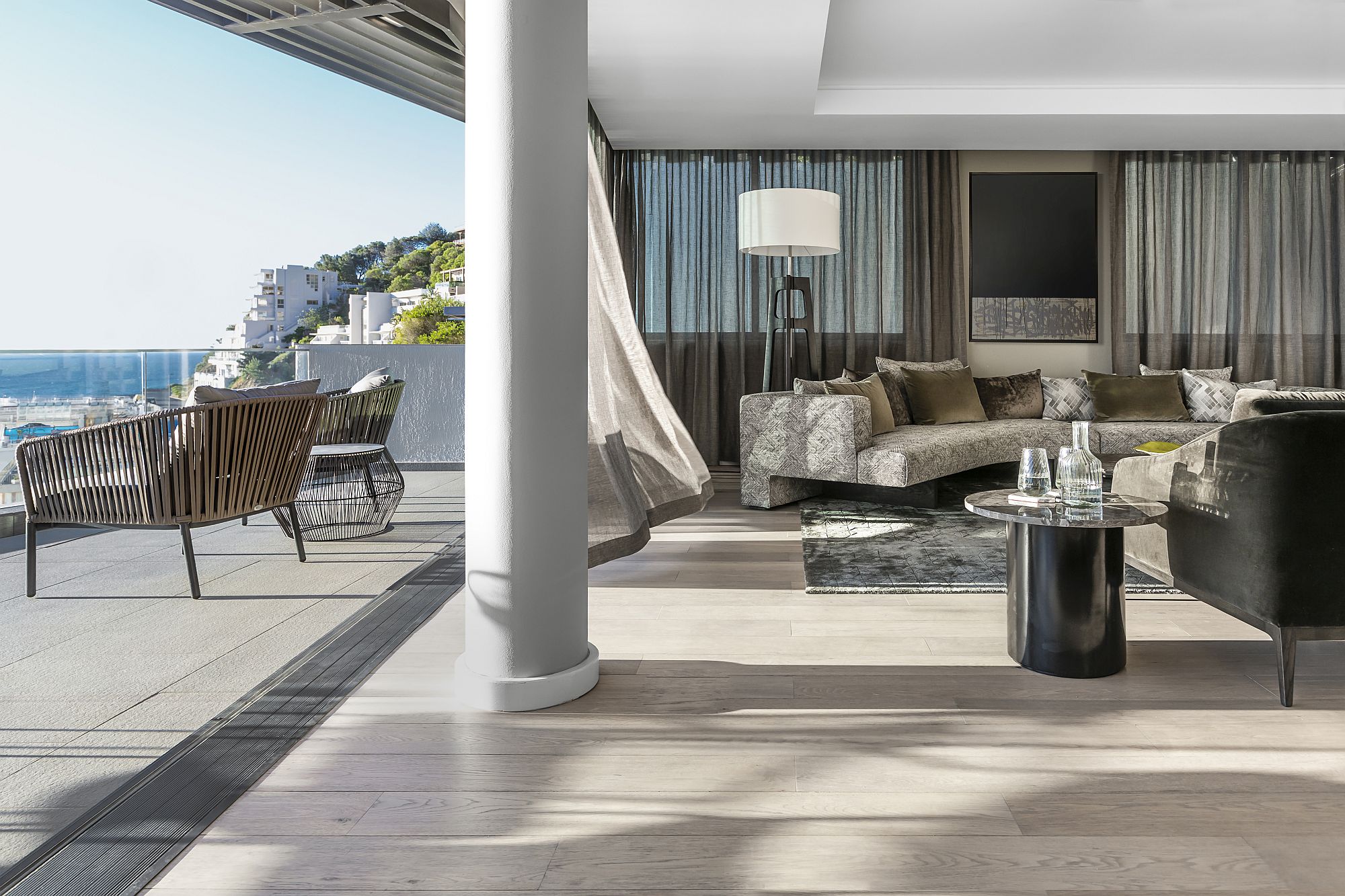 You can see a brilliant blend of natural granite, dappled woods, glass and steel inside the apartment – elements that perfectly epitomize the natural beauty and modern refinement of Cape Town. A neutral color palette is accentuated by the remarkable textural contrast that these granite, steel, wood and natural finishes bring. With the living area, kitchen and dining space playing second fiddle to the colors of sunrise, sunset and the ocean outside, the balance of elements along with comfy custom décor is truly remarkable.
An inviting, engaging and outstanding contemporary apartment where luxury and nature find space next to one another. [Photography: Niel Vosloo / Peter Bruyns / Adam Letch / Melissa de Freitas]
RELATED: Opulent Bantry Bay Residence in Cape Town Offers Spectacular Ocean Views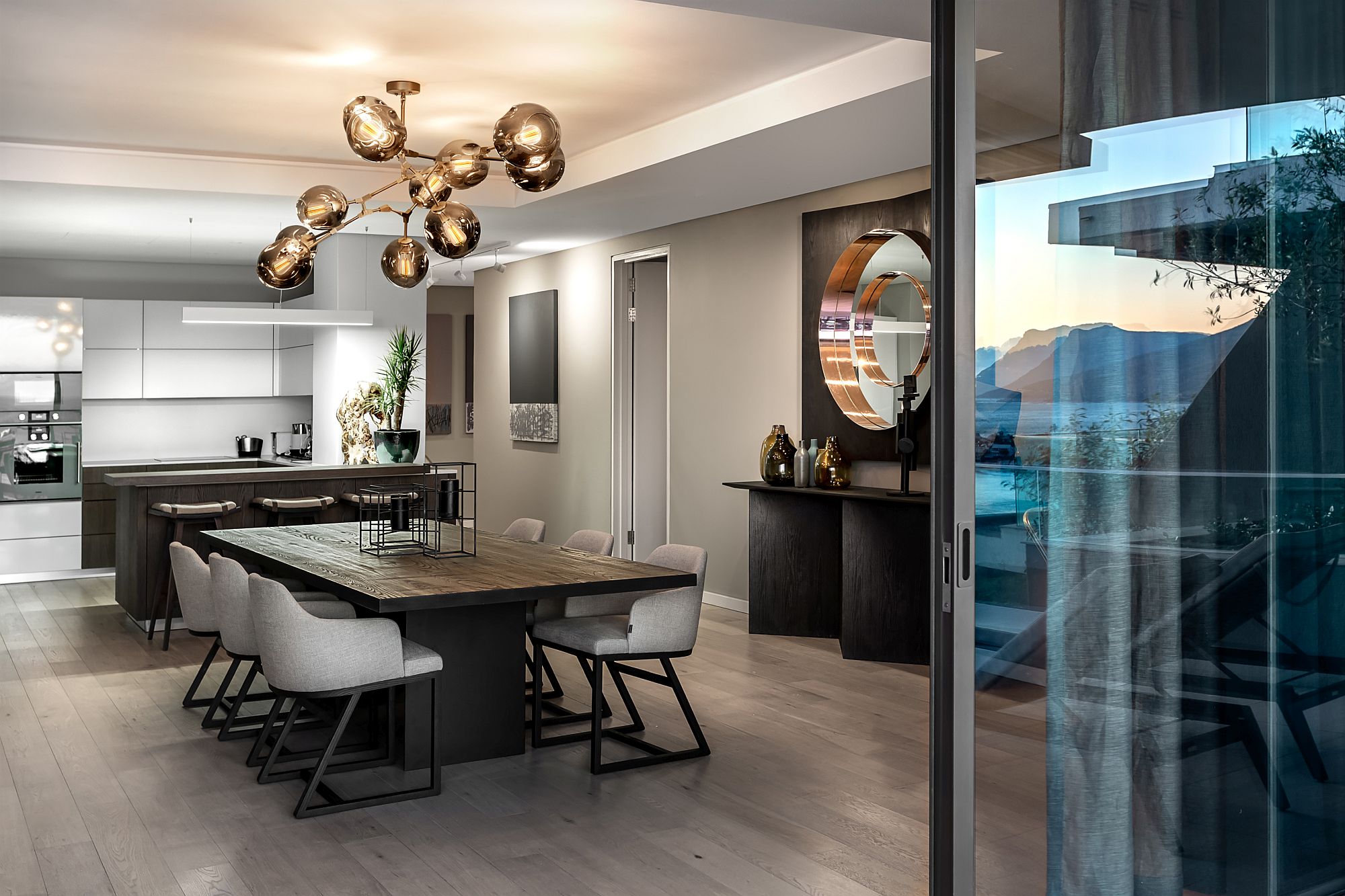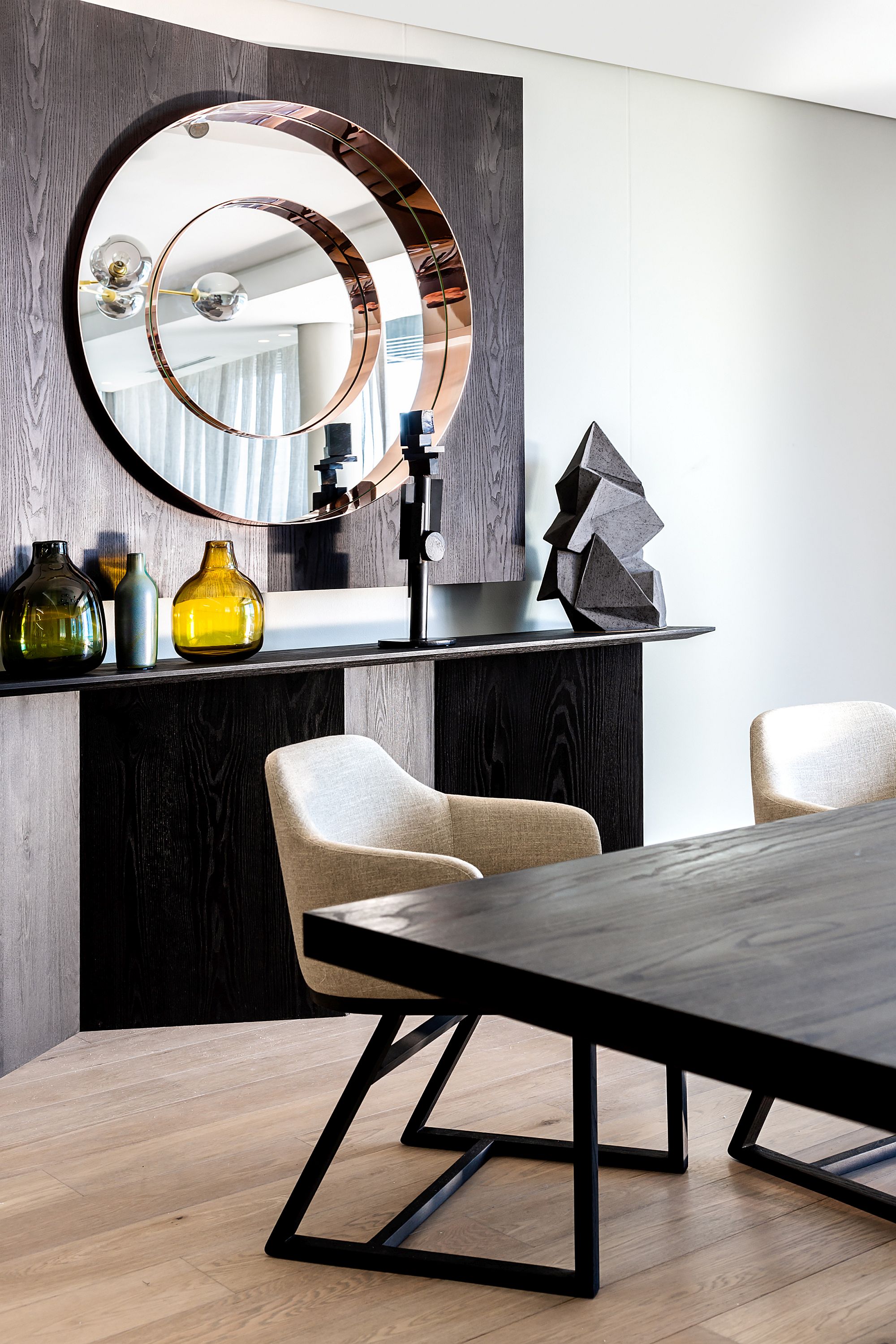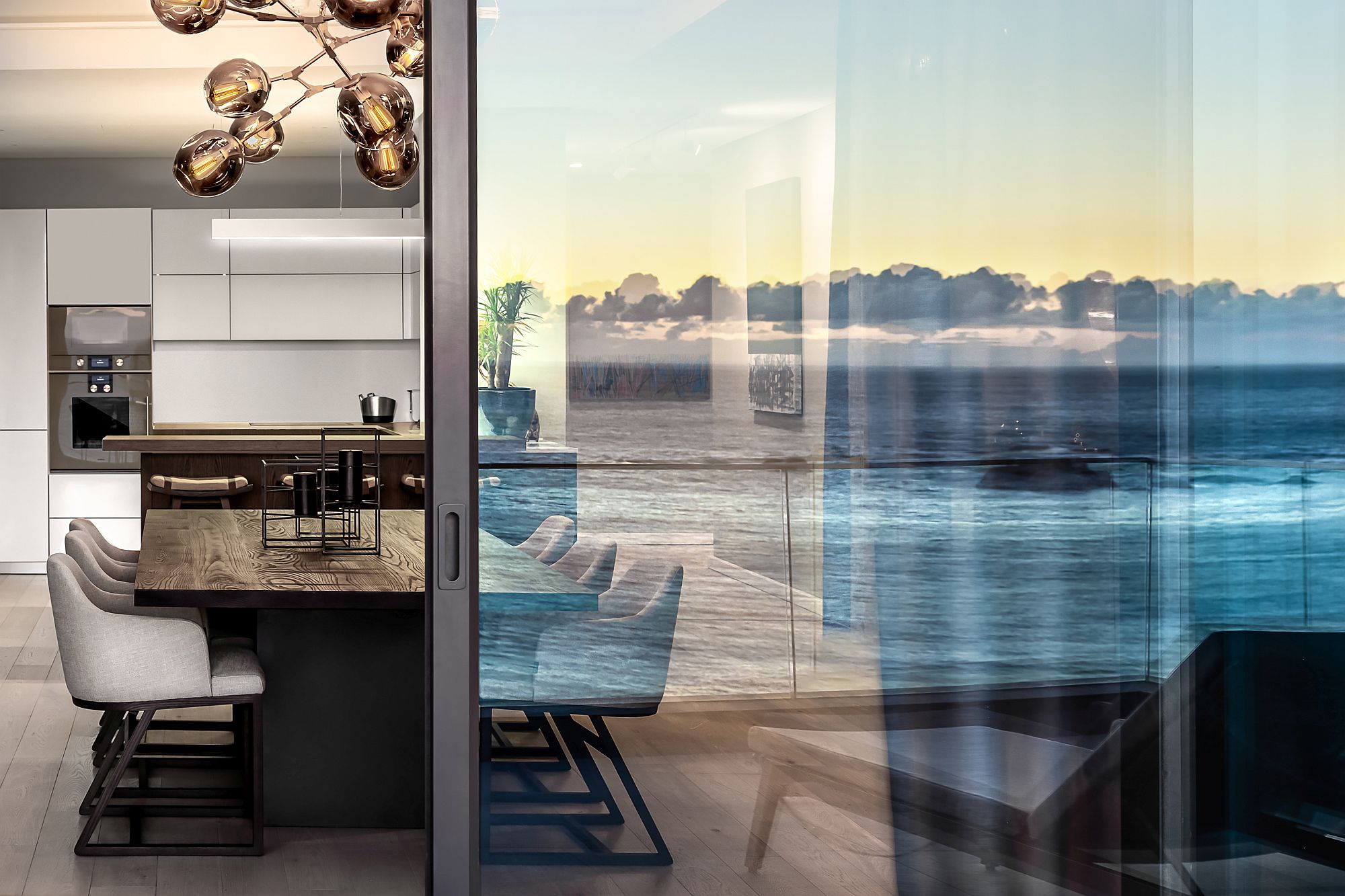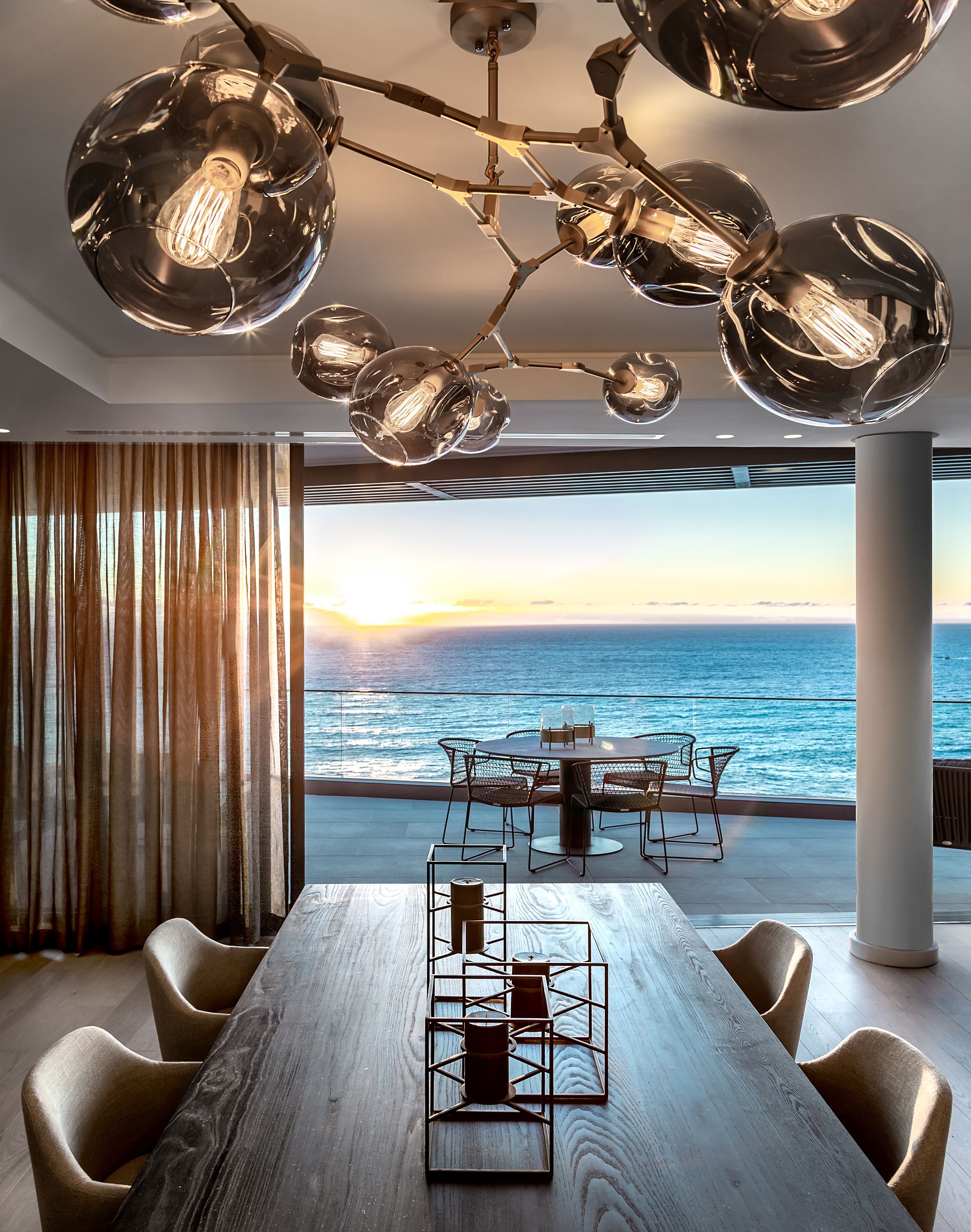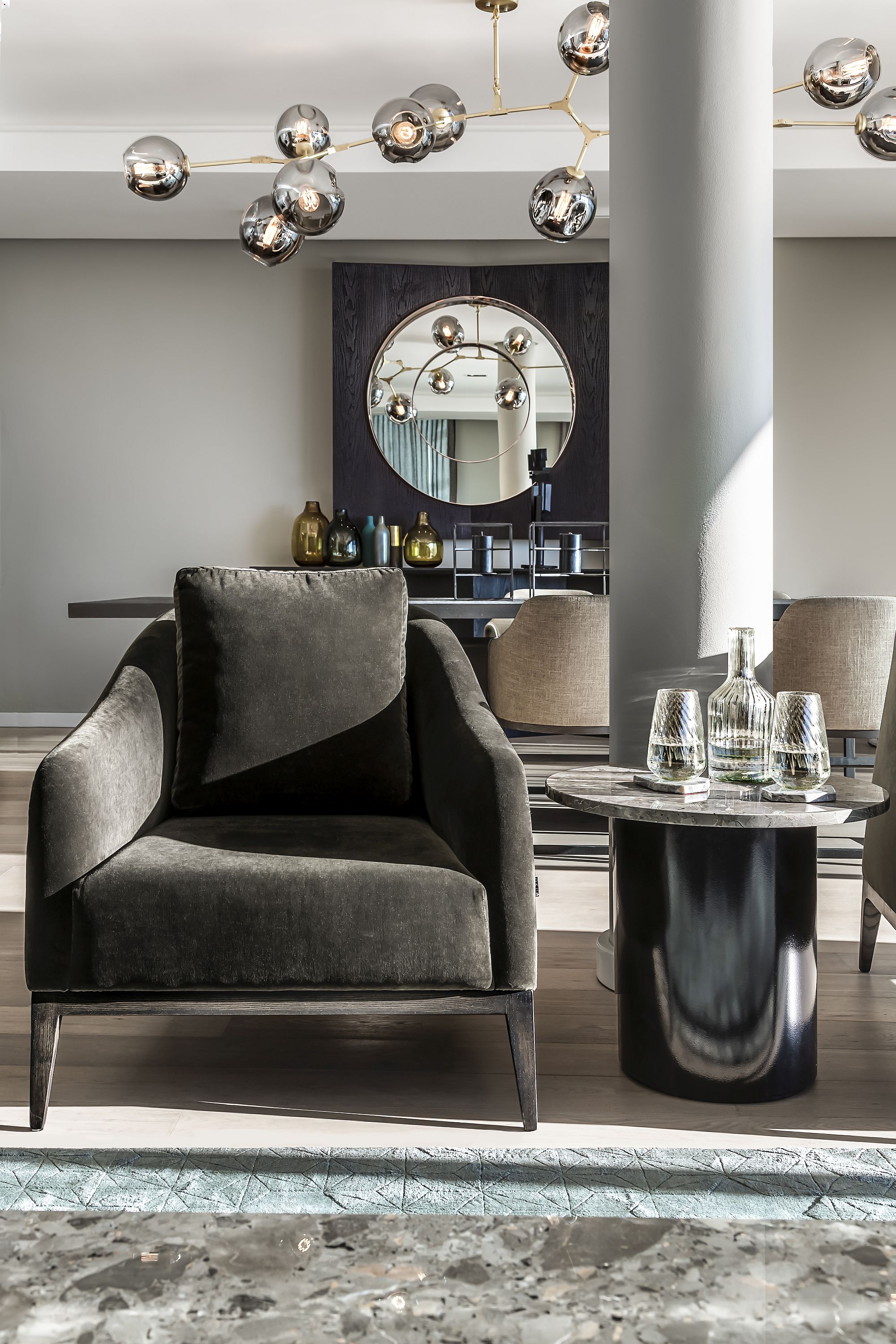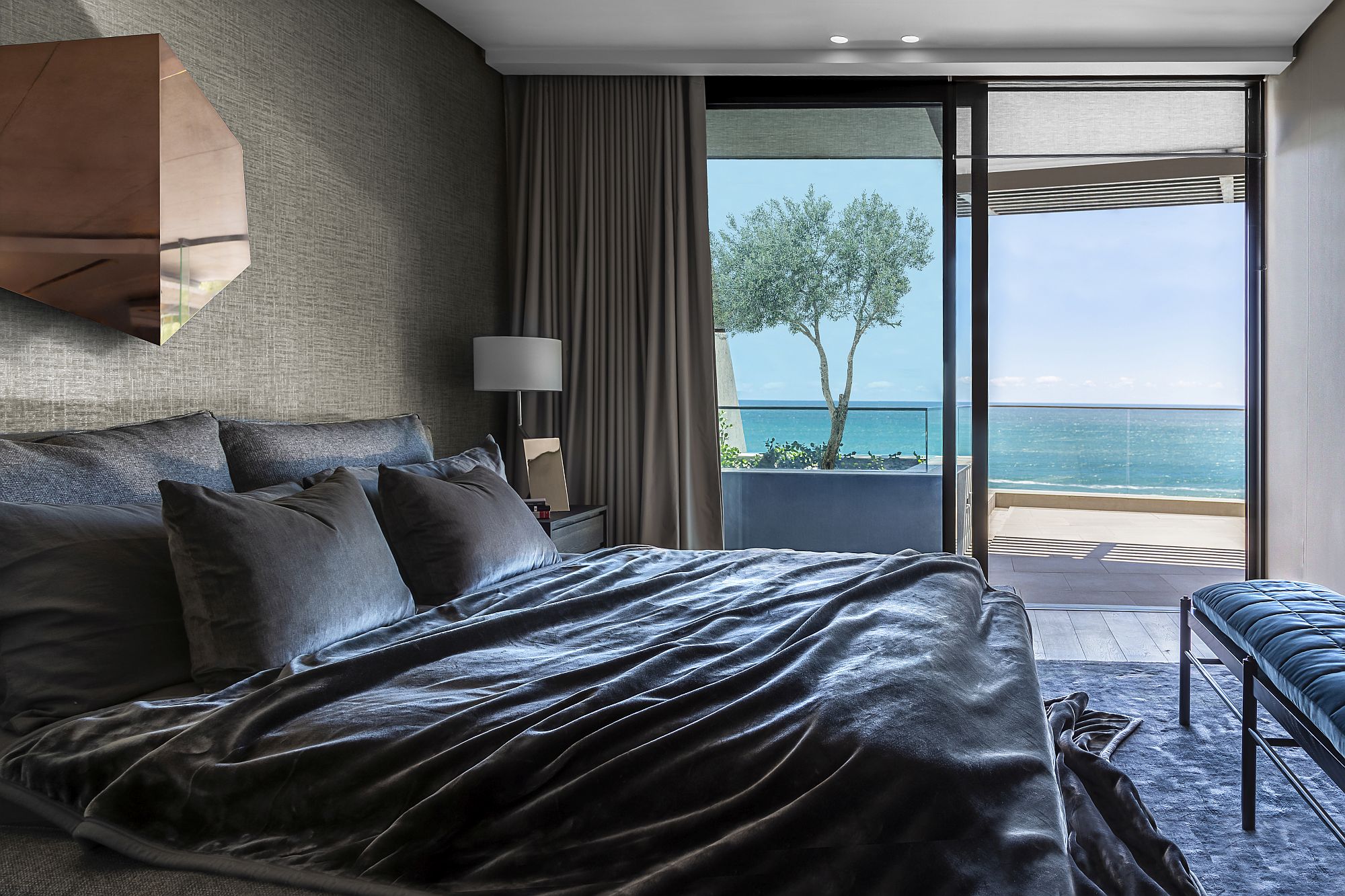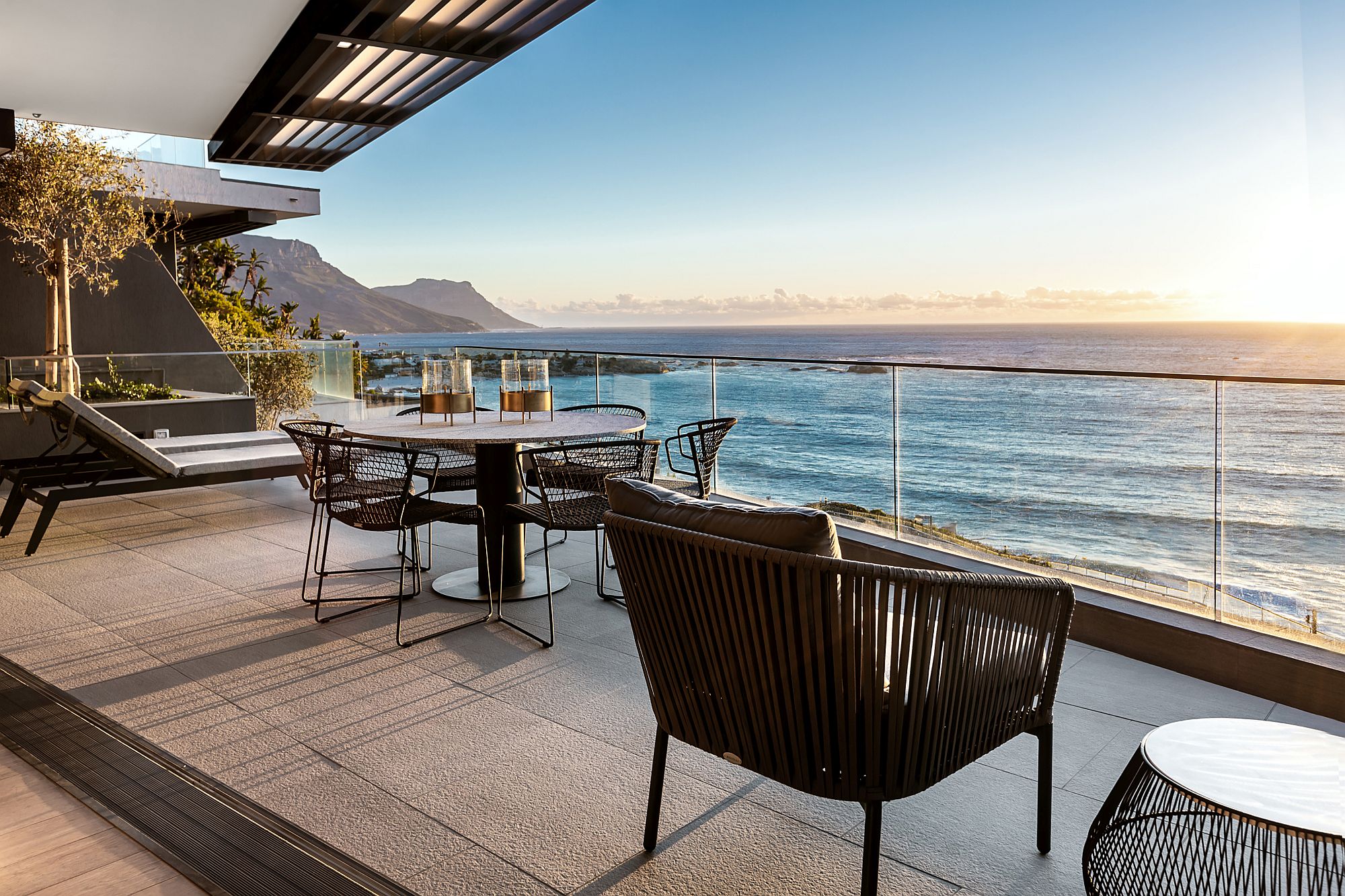 Our first objective was to individualize the space by modulating the internal color palette. The palette is intentionally and carefully controlled and restrained to embrace the ever-changing colors of the sunrise and sunset, which are the real centerpiece and art show. The panoramic exterior allows you to feel as though you are hovering right above the water's surface.
RELATED: Captivating Ocean Views And An Open Interior Shape Posh Cape Town Residence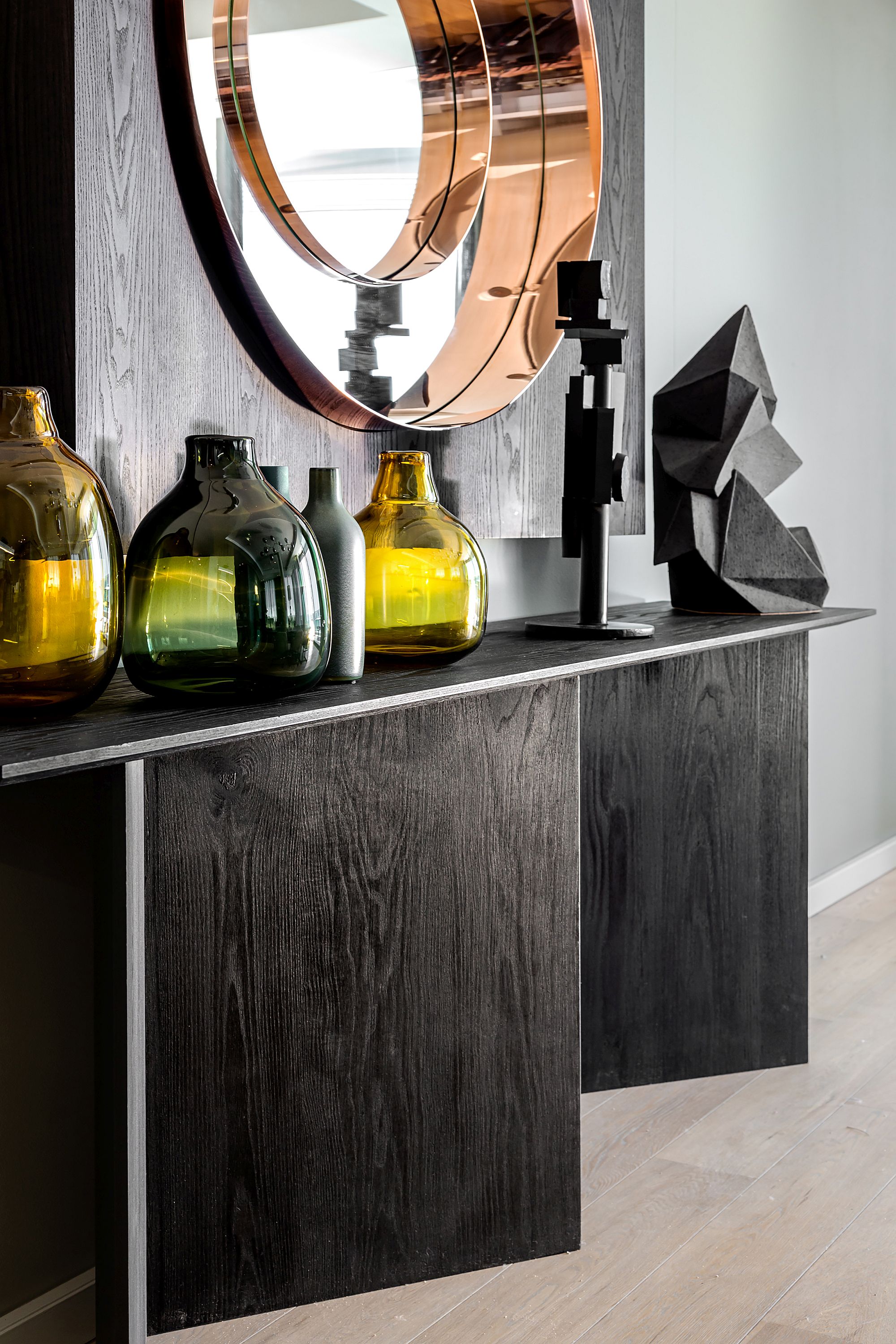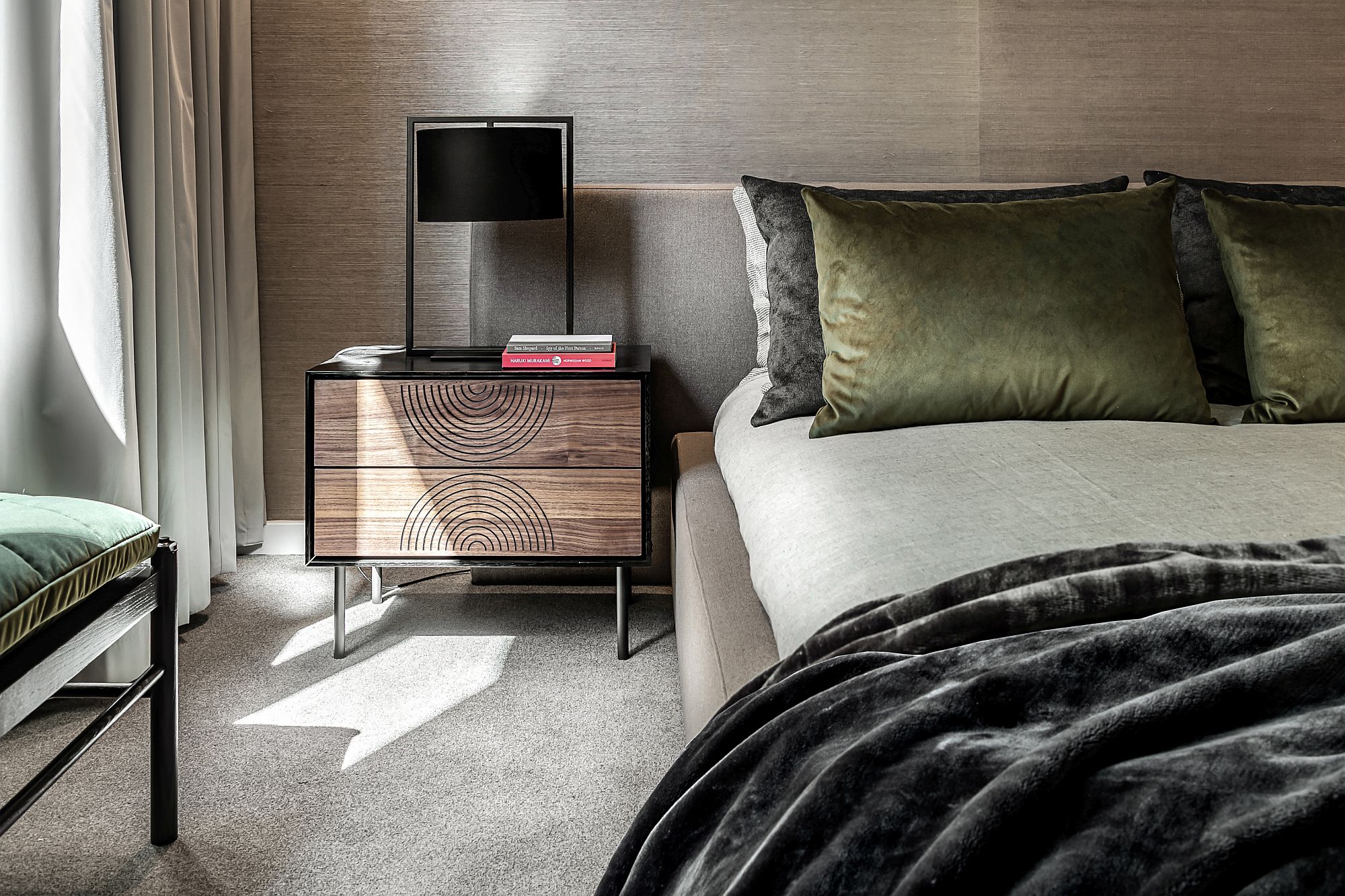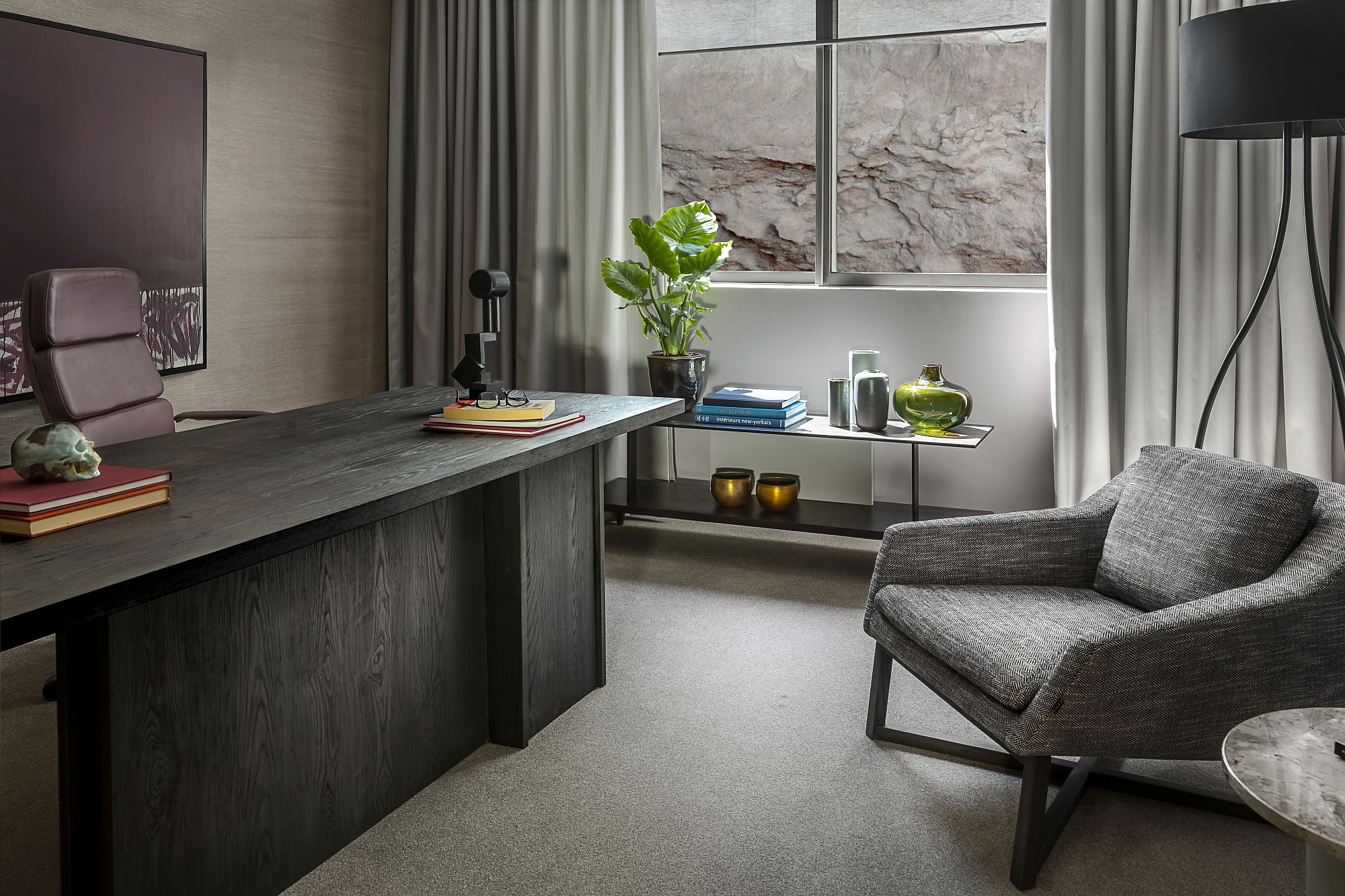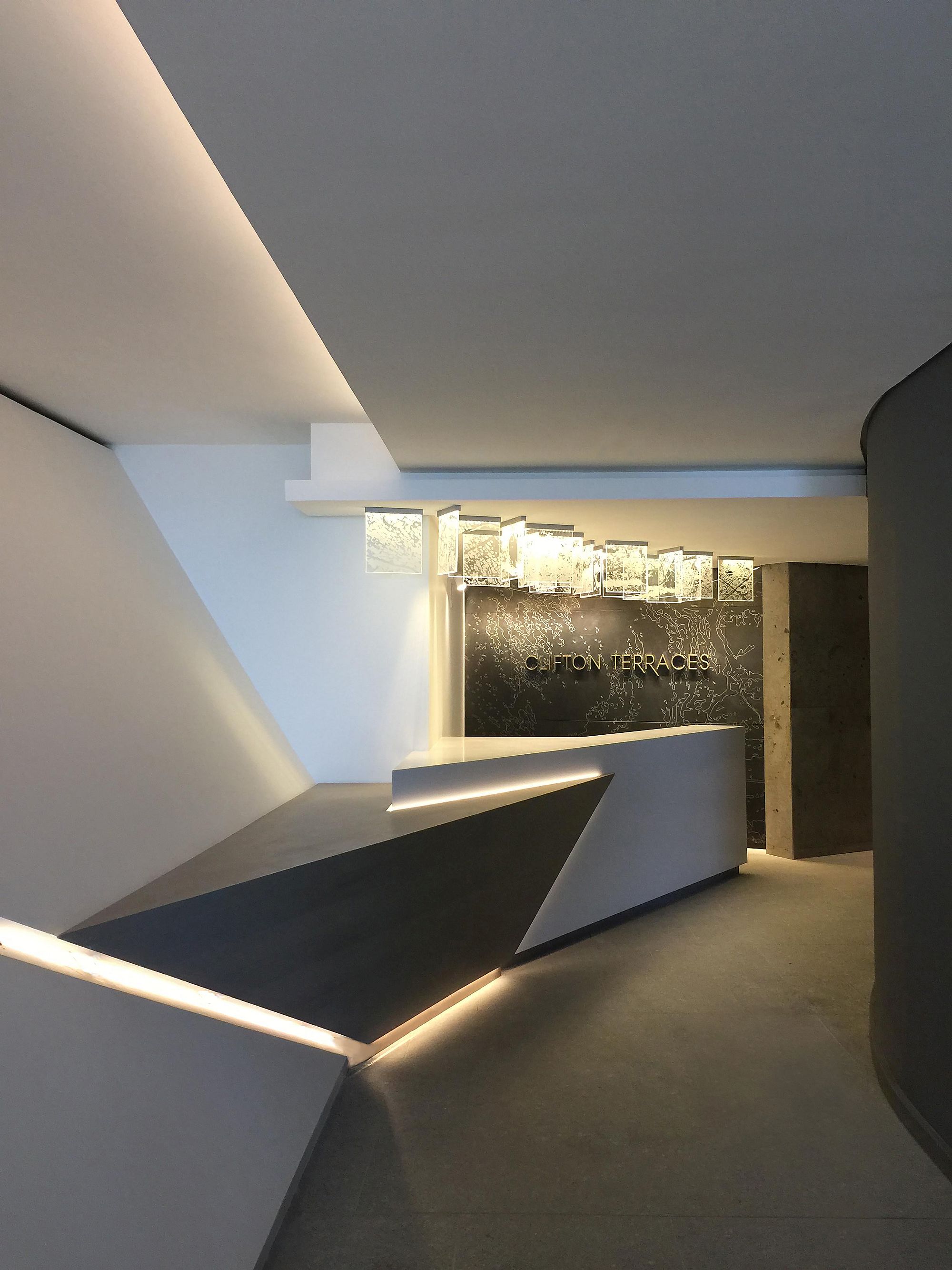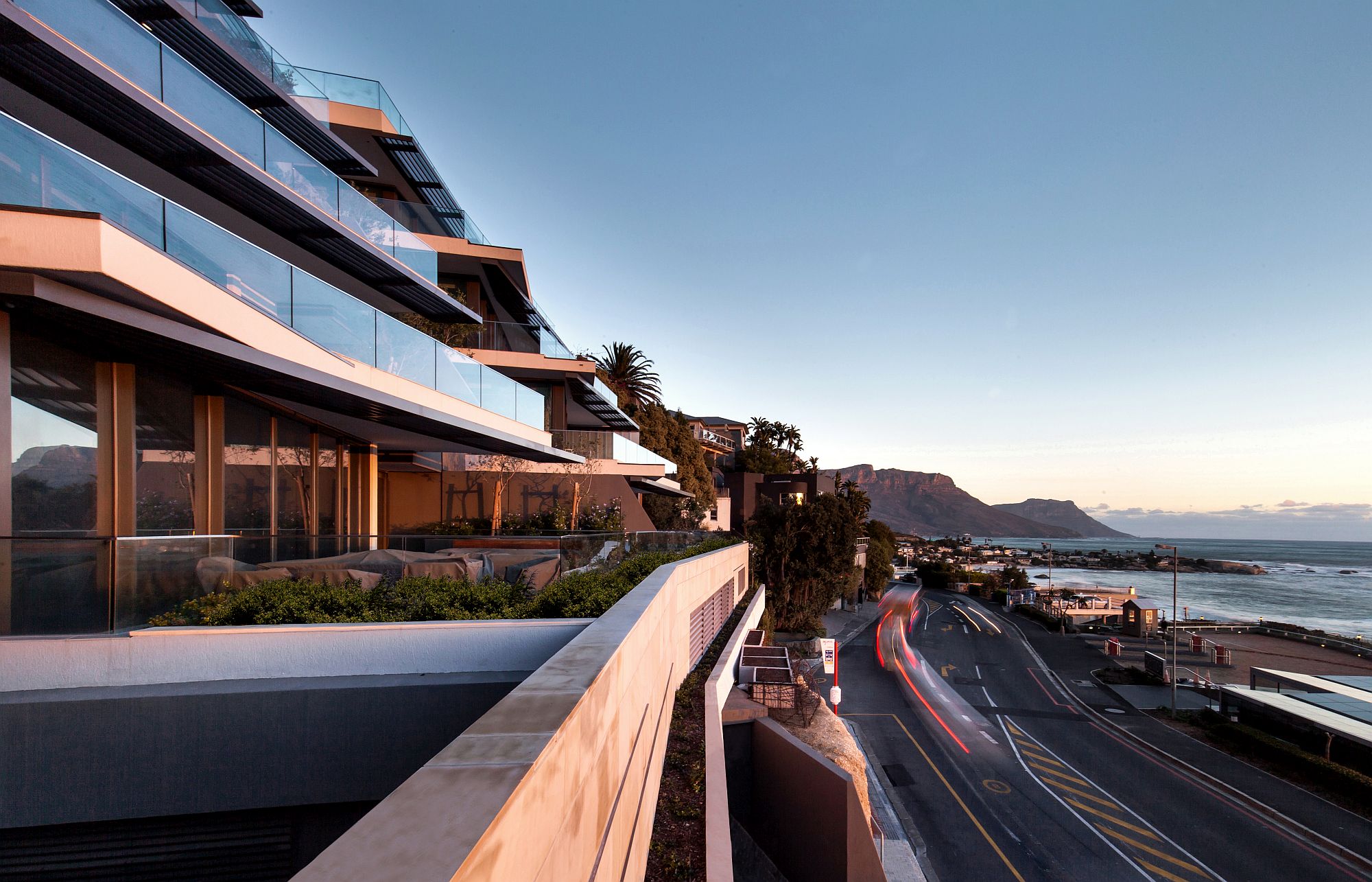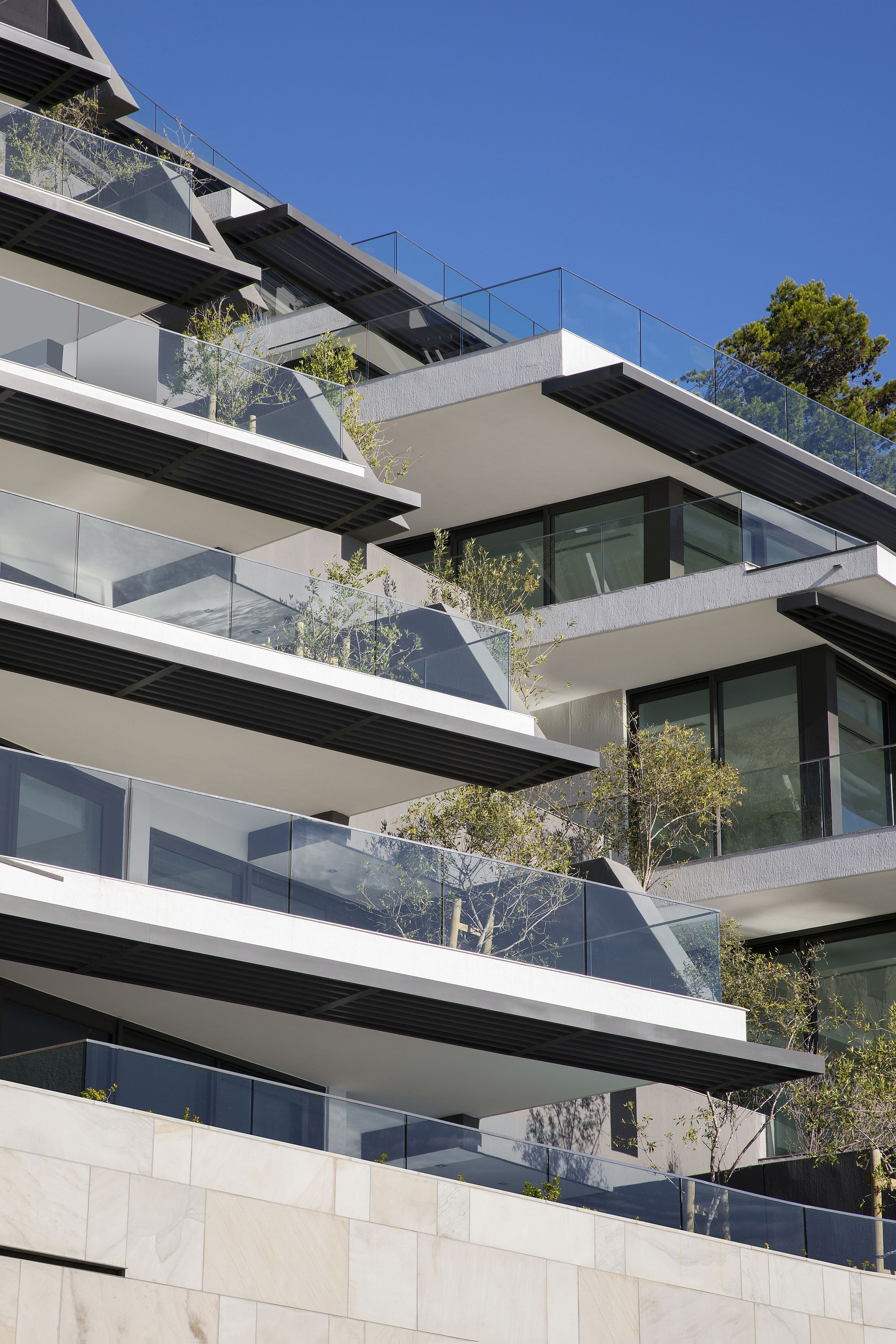 You're reading Quiet Sophistication Draped in the Best of Cape Town: Stunning Clifton 301 by OKHA, originally posted on Decoist. If you enjoyed this post, be sure to follow Decoist on Twitter, Facebook and Pinterest.