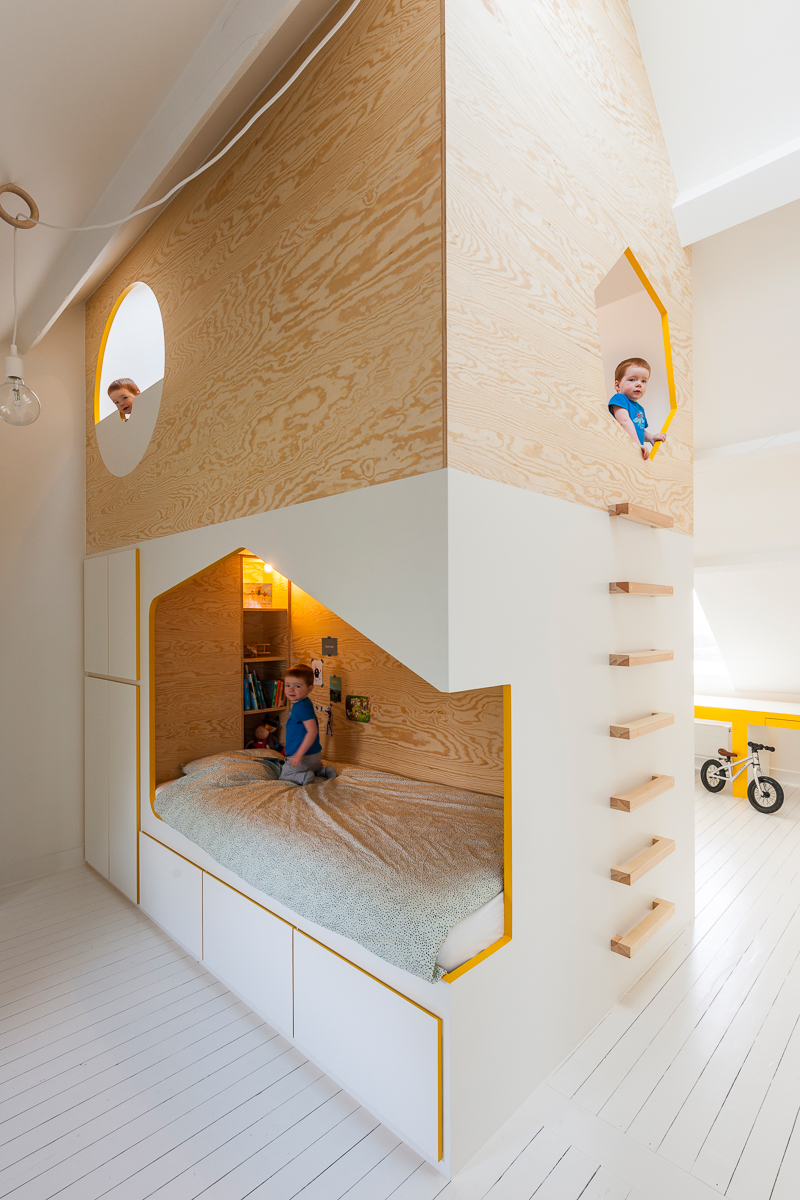 Adorable, care-free, fun-loving little boys and girls always ready for great adventures. That's exactly what's in store for them in this awesome children's room by Van Staeyen, that's not just built with their best interest mind, but meant to inspire and encourage their young minds.
See for your own eyes how organized this part of the home can actually be. Each child has his or her own comfortable space, with ample storage to keep everything in its place. The entire chamber of a room is kept simple yet stunning with its admirably fresh modern interior. Even the hanging light bulb attached to a long string makes a statement of its own.
Brilliant ideas and creativity shines through with the different shapes and vibrant colors sprinkled across the huge white space. Add in the warmth of the sun, nature's wooden elements, with tons of artwork and activities to do, you can only imagine all the laughter and joy that makes this room even brighter!