Leanne Ford
is an American interior designer from Pittsburgh, Pennsylvania. Ford gained national attention for the 1907 schoolhouse turned home that she restored and designed in her hometown. It was this first personal project where she established the "white on white" signature aesthetic she's now known for.
She is currently the star, along with her brother and contractor Steve Ford, of Restored by the Fords on HGTV, which follows the siblings as they turn some of Pittsburgh's most dated buildings into magazine-worthy homes.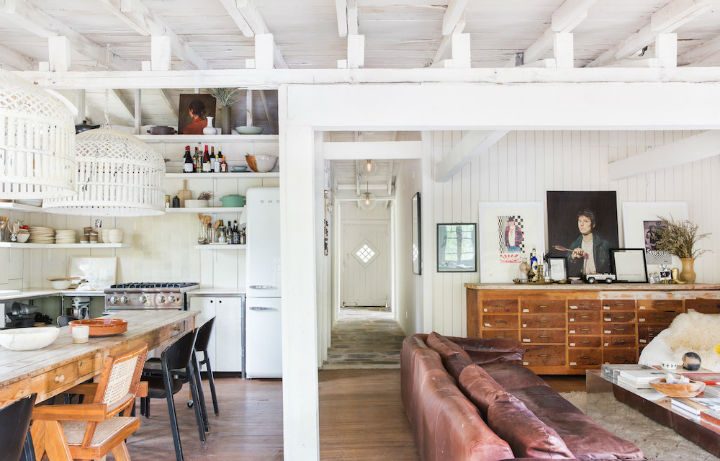 Basically we made the guest house on our property before we bothered with the "real house." This 1906 cabin was on a large piece of land in Echo Park and being sold as a tear down. Being emotionally involved in all things old I couldn't let that happen!! So I spent the next year and a half fixing her up. But I didn't want to make her anything except the little cabin style she was… so I went with it.
blockquote>