Most people struggle a lot trying to achieve uniformity with their interior designs. However, there is nothing wrong with using a variety of designs and décor. In fact, it saves you the trouble of having to buy your furniture in sets. Your creativity and classiness is also showcased when you mix and match furniture.
The dining room provides you with an excellent opportunity to display your sense of style and personality. This can be done through the furniture choice, the designs, colors and even the dining table setting. When it comes to the dining room, you should not be afraid to mix the furniture, as there is no rule that says everything should be uniform.
The following are some helpful interior design tips and ideas you can use in the dining area.
Tables
Dining tables come in a wide variety of designs, shapes and materials. When choosing a table, you should consider whether you want the room to have a casual or a formal appeal. For the casual feeling, you can go with glass tabletops, and painted or light finishes. A dark wood finish will be perfect if you want to have a formal appeal. The shape of the table should depend on the space available and your own personal preference.
Chairs
Chairs are a great way to mix and match furniture for a unique and interesting dining area. Play with the chairs by mixing different aspects such as color, shape, material and designs to achieve a great look. You can even use vintage chairs to add a unique and nostalgic aspect to your dining room.
Accent pieces
Accent pieces are a great way to add a sense of personality to your dining room. When buying accent pieces, consider choosing ones whose design, material, and color is different from the rest of the furniture.
Designing a dining room is not that hard and you simply need to stretch your creativity a bit to come up with a unique style. With the mix and match furniture trend, you can be able to pull an exceptional look and create an eclectic and inviting dining area.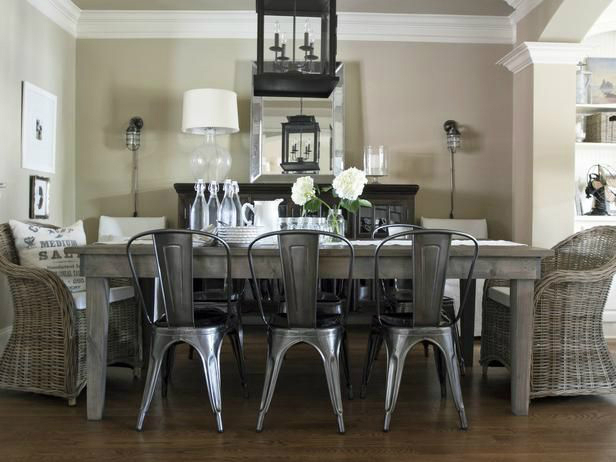 Cottage Dining Room With Metal Chairs & Distressed Wood Table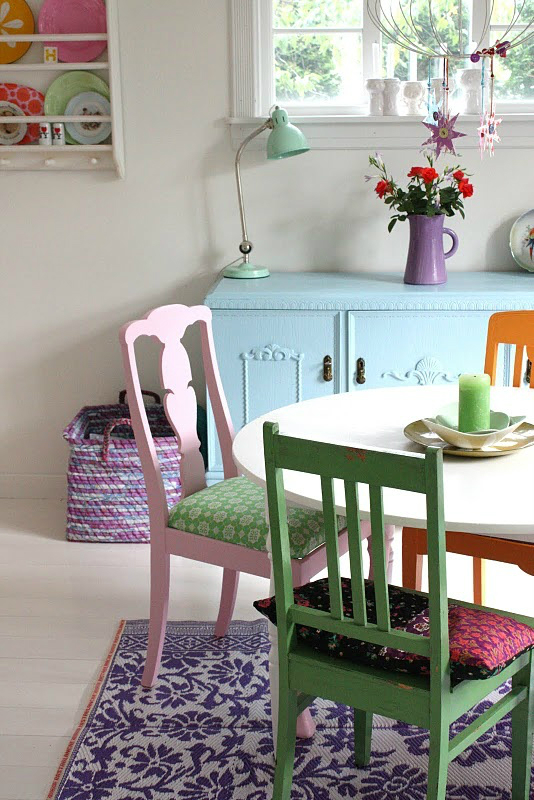 The pair of captain's chairs you bought at a yard sale for a song can easily be updated to coordinate with a set of hand-me-down chairs.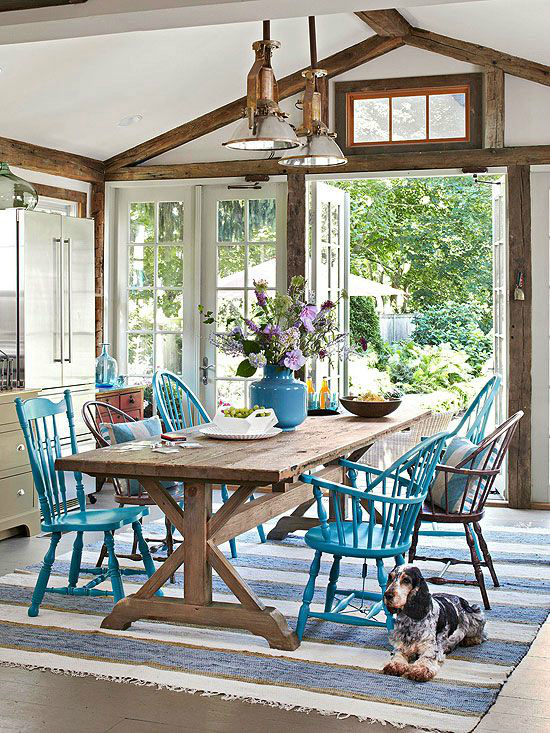 Chairs In Pastel Colors That Don't Match And They Look Awesome.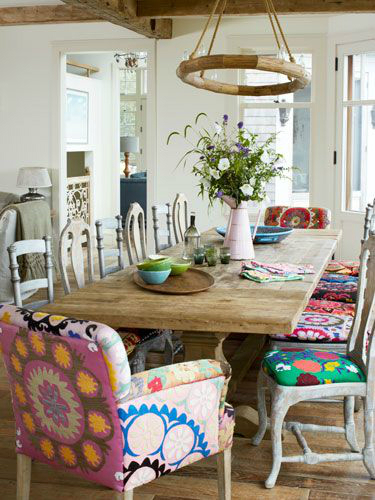 There's a fine line between mixed and mismatched, though. Try it by mixing chairs with and without arms, chairs with rattan and metal, or chairs with high and low backs. You can do it: Trust your instinct.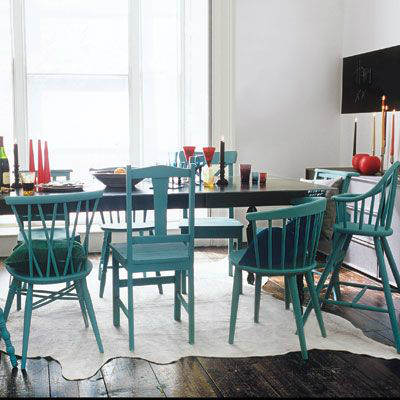 Create a set of colorful dining chairs out of mix-and-match thrift-store finds by painting them all the same hue.
With so many chairs available at yard sales for cheap, it's an easy way to add great style and personality to your table without the extra cost..