This fantastic apartment is located in New Taipei City in Taiwan and is quite special in the sense that its unusual height more than makes up for the limited footprint dimensions. This is an 84 square meter apartment organized on two floors, with a clear distinction between the functions on each level.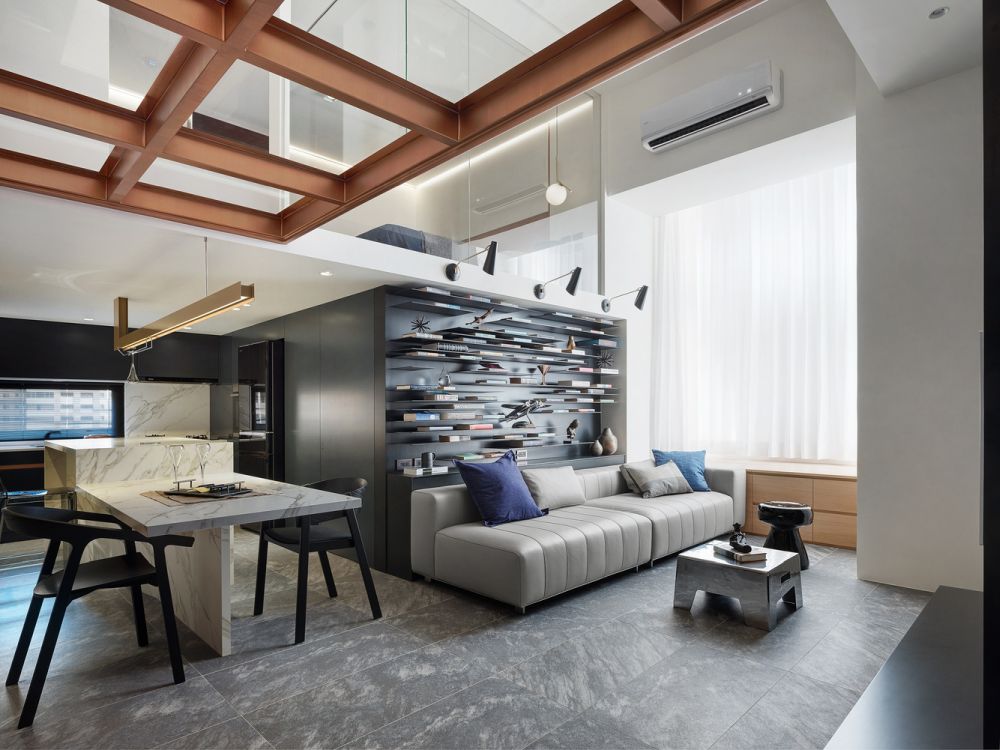 All the social areas are gathered on the main floor while the upper level houses the private spaces. On one hand this means that there's a very clear delimitation between the two zones which is always a good thing, especially in the case of modern and contemporary homes. On the other hand, the owners together with the PENY HSIEH INTERIORS. The team responsible for this wonderful apartment decor, decided that they wanted the transition between the two floors to be as fluid and as seamless as possible.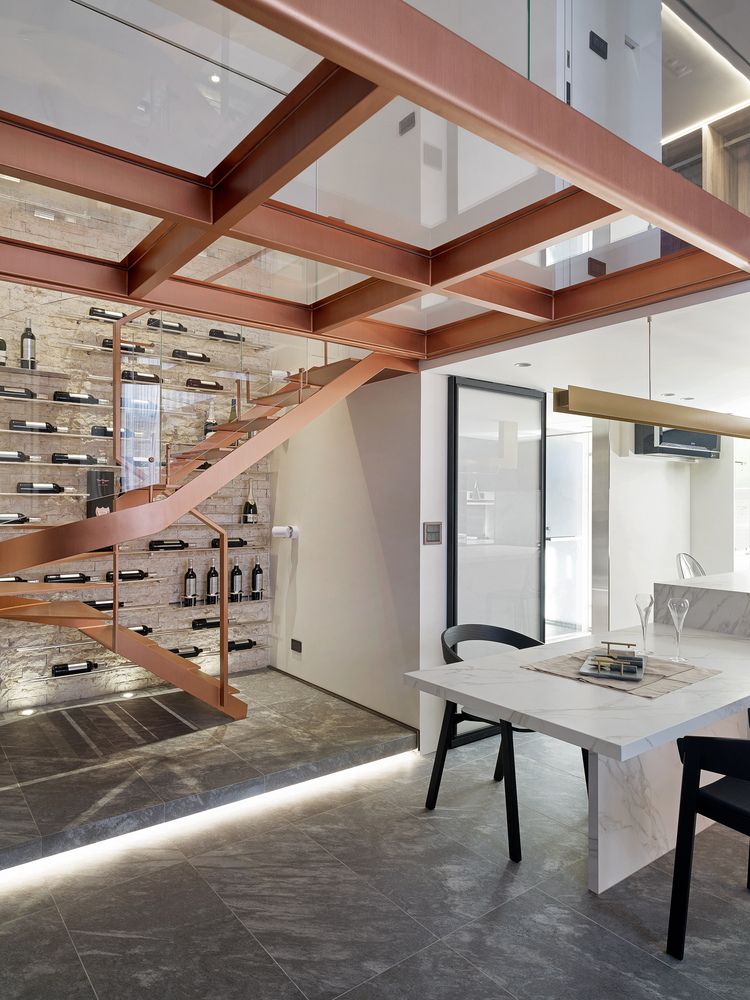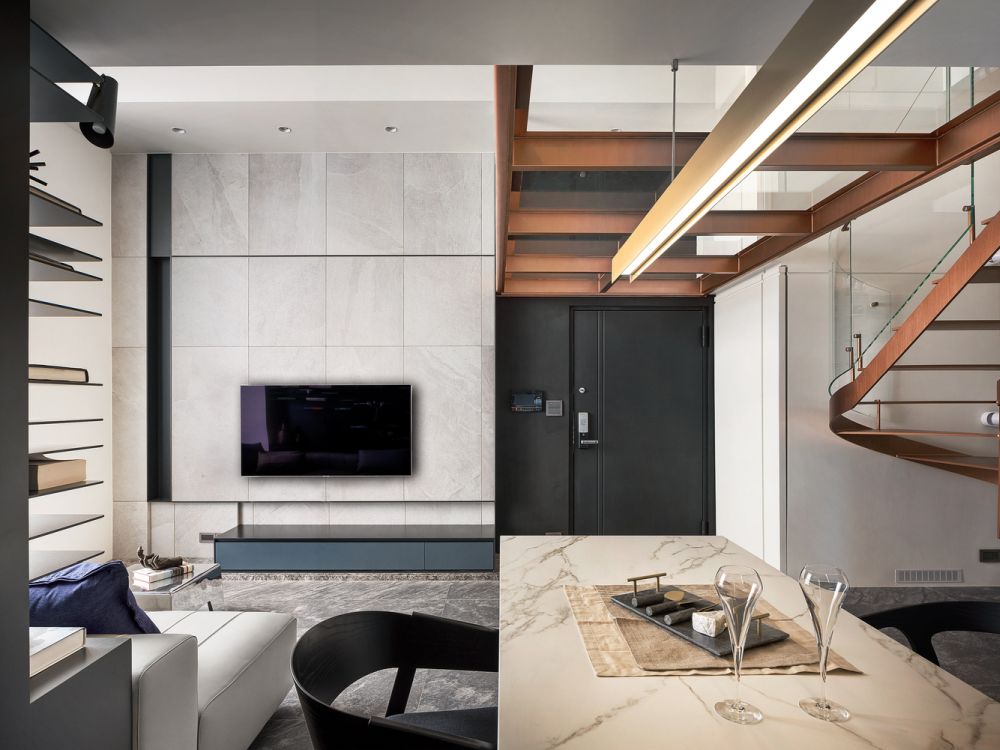 The living room, kitchen and dining area form a single open space as is the case with most contemporary homes. The space is not particularly large and the L-shape gives it a certain sense of coziness beautifully balanced by the high ceiling and large windows.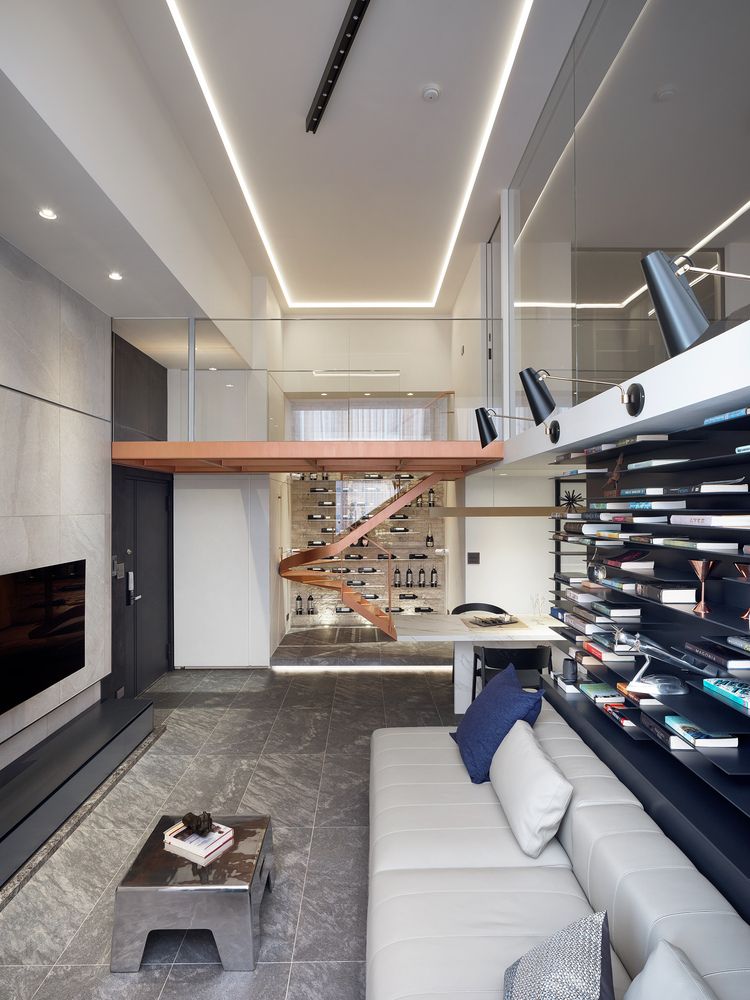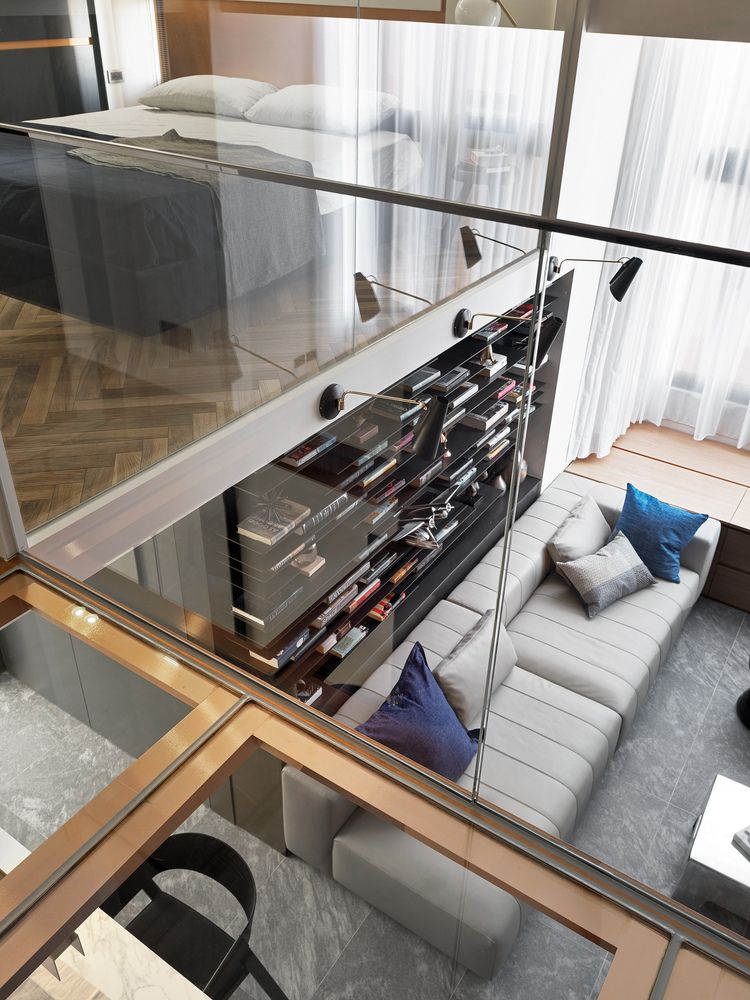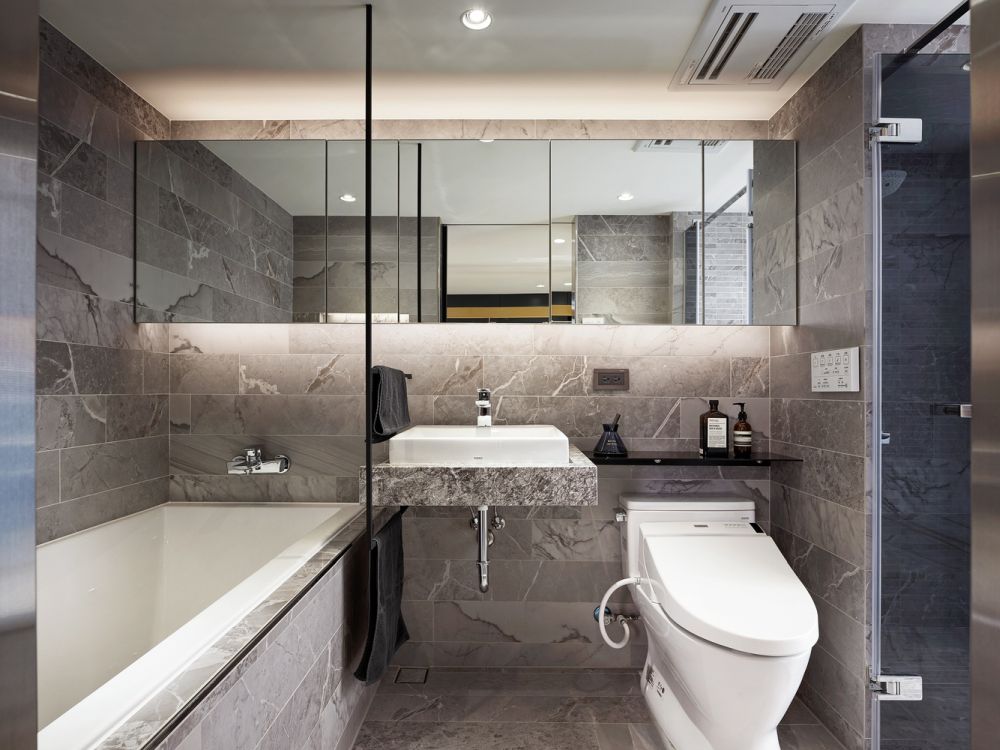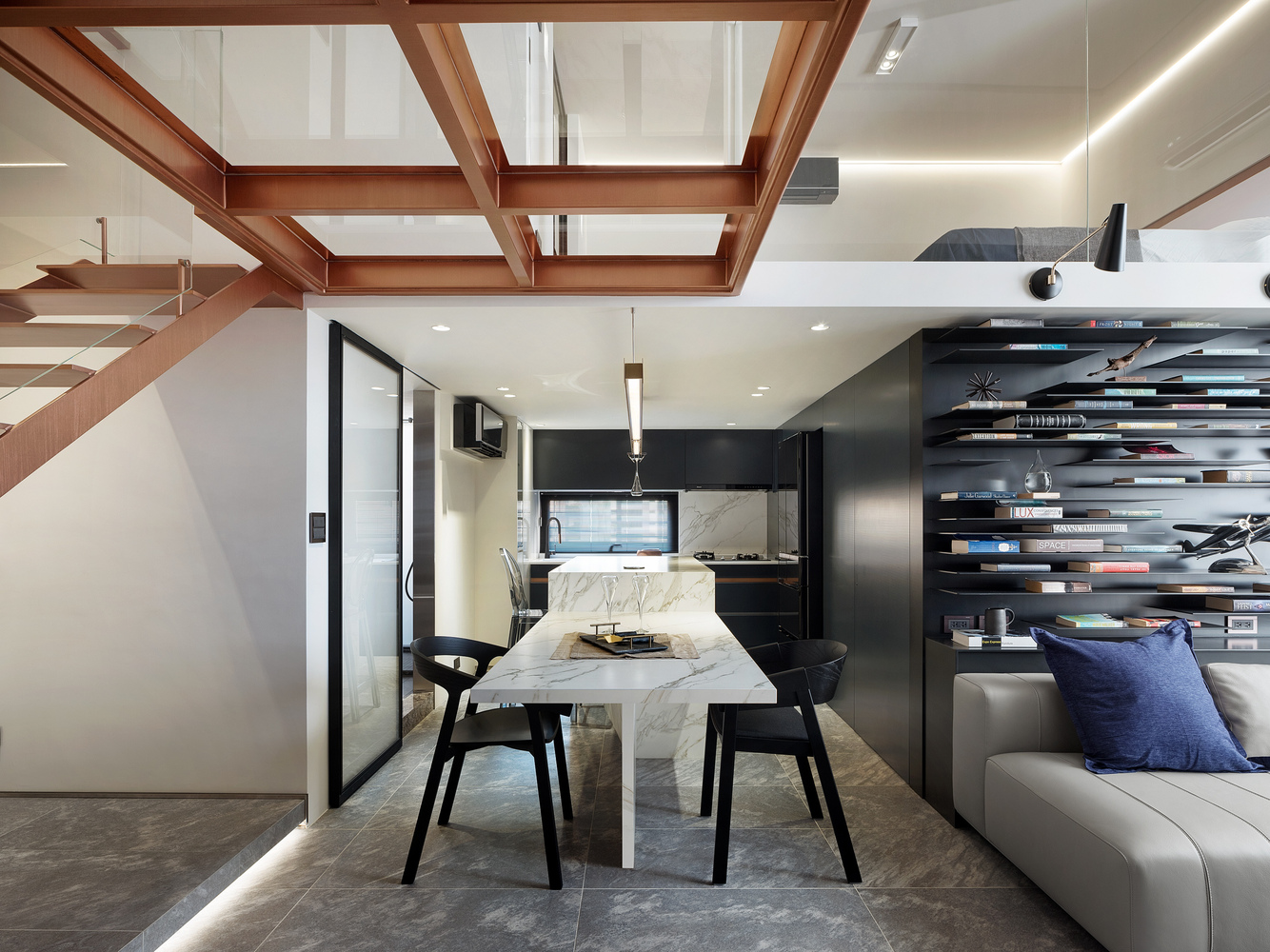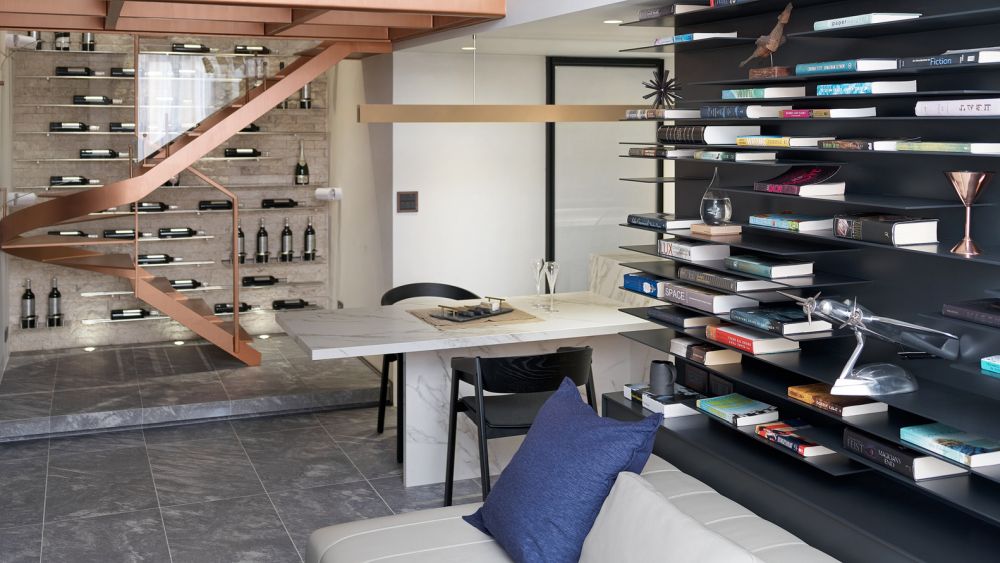 The connection to the upper floor is made by a rose gold staircase neatly placed on one side, with a stylish backdrop consisting of textured and nicely lit wine rack accent wall. Upstairs the bedroom suite and closet area share a minimalist but very warm and pleasant decor and feature glass walls which allow them to remain connected to the downstairs areas.