Today's post celebrates that magical time of year where the weather is just right and we can't help but dine in the fresh air with our favorite bottle of wine. Welcome to the world of outdoor entertaining! Taking our inspiration from Anthropologie's new outdoor collection, the beautifully crafted al fresco parties of Eyeswoon's Athena Calderone, and the "no-fuss chic" entertaining style of wellness and lifestyle expert Camille Styles, we share a few essential tips for easy outdoor entertaining. Pull up a patio chair, feel the refreshing breeze, and settle in for some serious design goodness. [photo via Eyeswoon]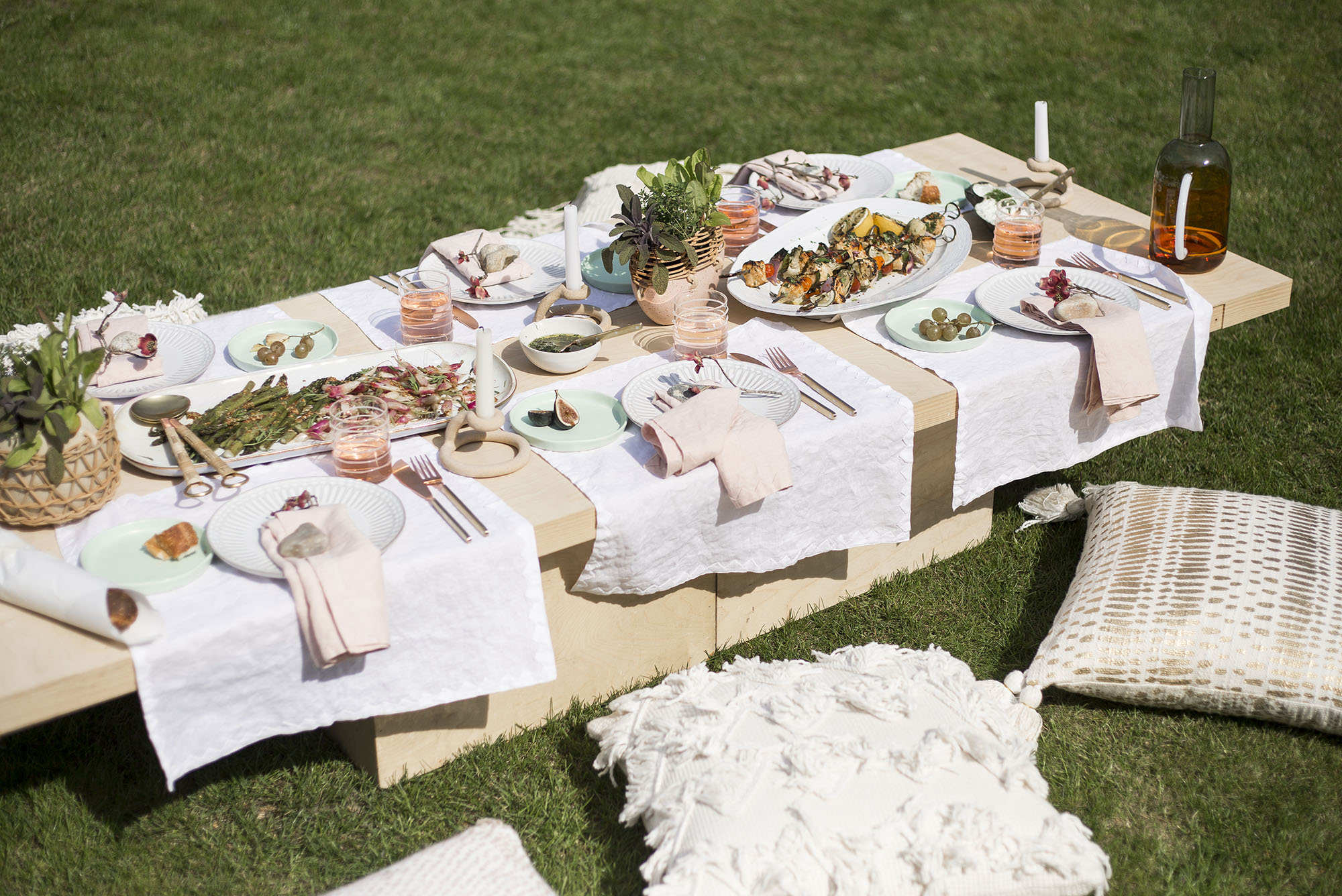 Set a Beautiful Table
You don't need expensive furniture to set an inviting table. Even the simplest of structures can double as a dining table for outdoor events. Giving your table a special touch or two can involve anything from setting out your best plates to finding some beautifully designed paper napkins to liven up a low-maintenance. This gorgeous Cinco de Mayo party from Camille Styles featured a range of interesting additions, from the scalloped tin plates to the lovely lanterns that spanned the length of the table: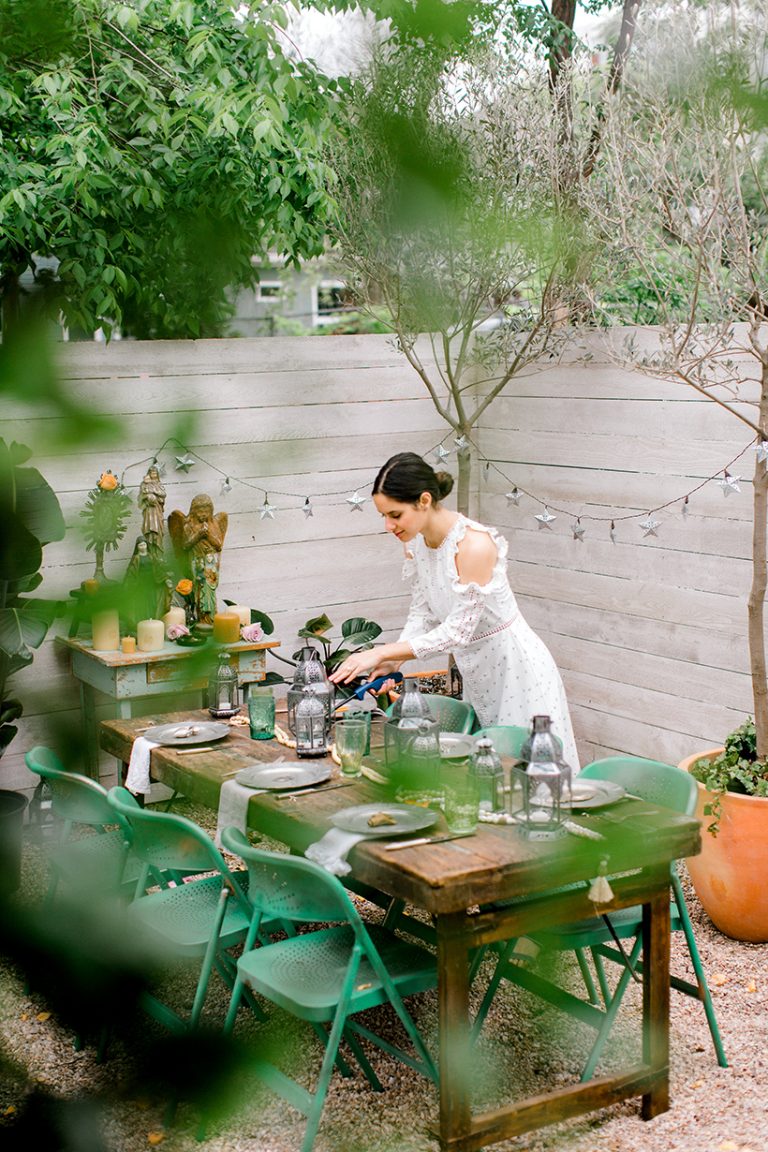 Don't be afraid to add some interesting elements to your outdoor dining area. Below we see the backyard of Sarah Sherman Samuel, which includes wicker cobra chairs, string lights and a lovely mirror that serves as a design-fabulous focal point. See more at Camille Styles.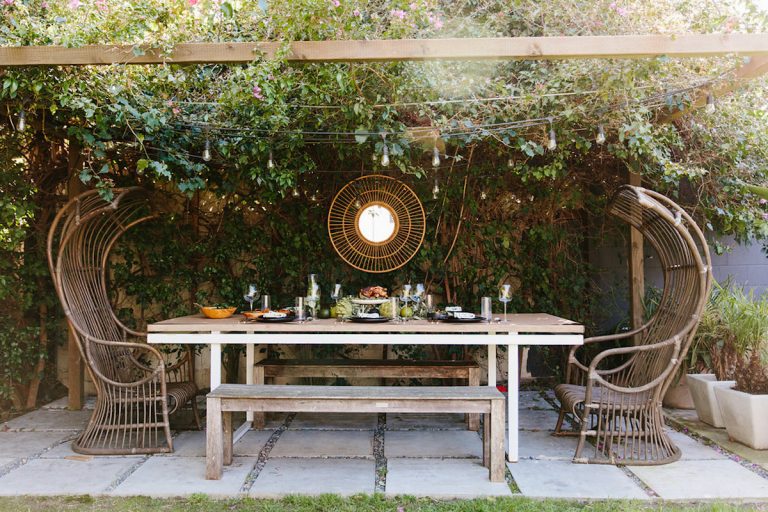 Your outdoor dining space doesn't have to be a formal table. A coffee table (or a string of low tables lined up to accommodate a big group) can be an equally alluring and functional dining space for your spring fete. Pull up some outdoor seating, or some blankets and floor cushions, and you're set. See more on this deliciously designed backyard spring dinner party at Camille Styles: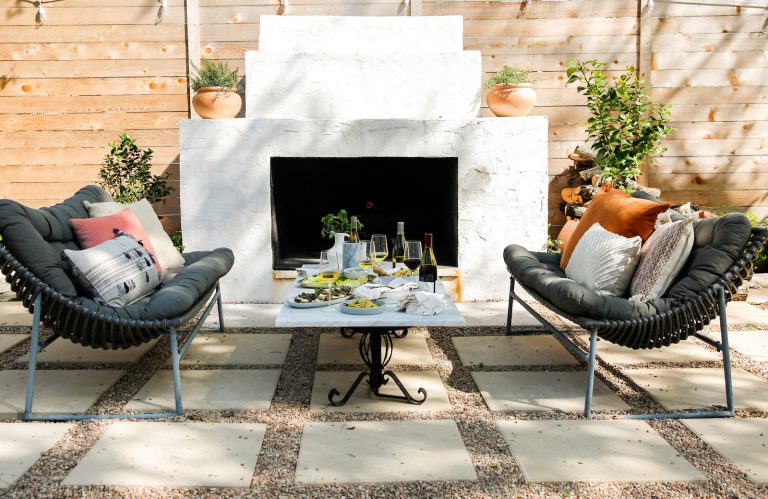 Use Fresh Ingredients
If you're dining outdoors surrounded by natural greenery, why not serve up some equally fresh ingredients?! Spring is a time when gardens flourish and the smell of herbs wafts in from the outdoors. Is there anything more delicious than a plate of fresh food? Even something as simple as ice cream topped with mint can make your gathering an unforgettable one. Especially if served in beautiful stainless steel bowls from Anthropologie!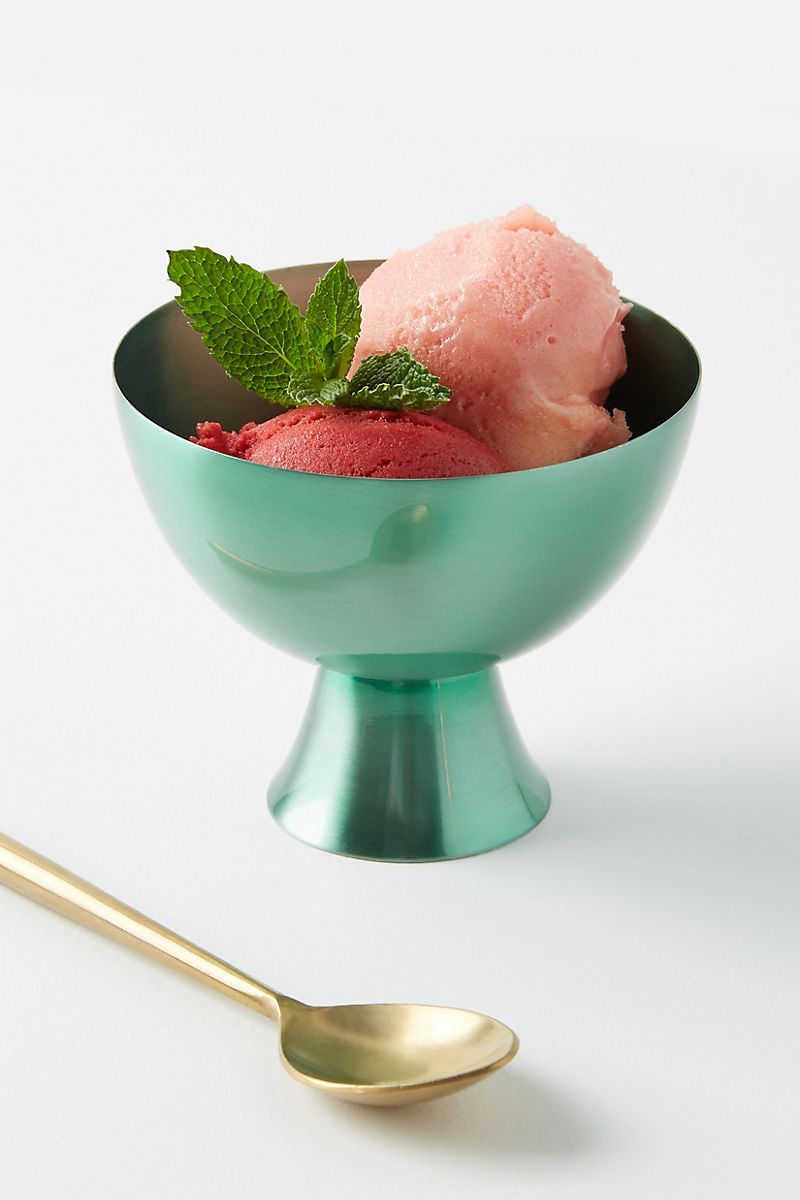 Family-style dining takes center stage in this backyard spring dinner party by Camille Styles. With a menu that included Mint Tzatziki with Endive, Romaine, & Sugar Snaps, an abundance of fresh flavors took center stage: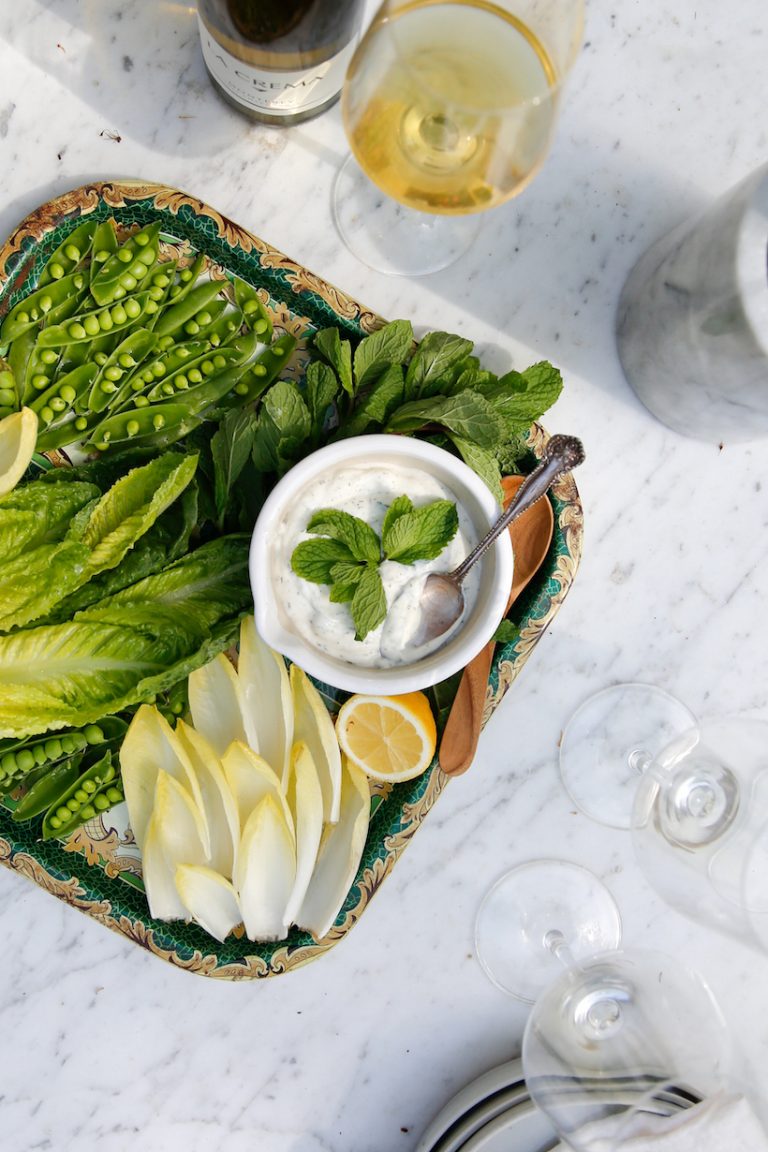 Serving up the freshest of ingredients doesn't mean spending hours slaving away in the kitchen. Even sliced fruit on beautiful dishware (like this canape plate from Anthropologie) can be party-perfect: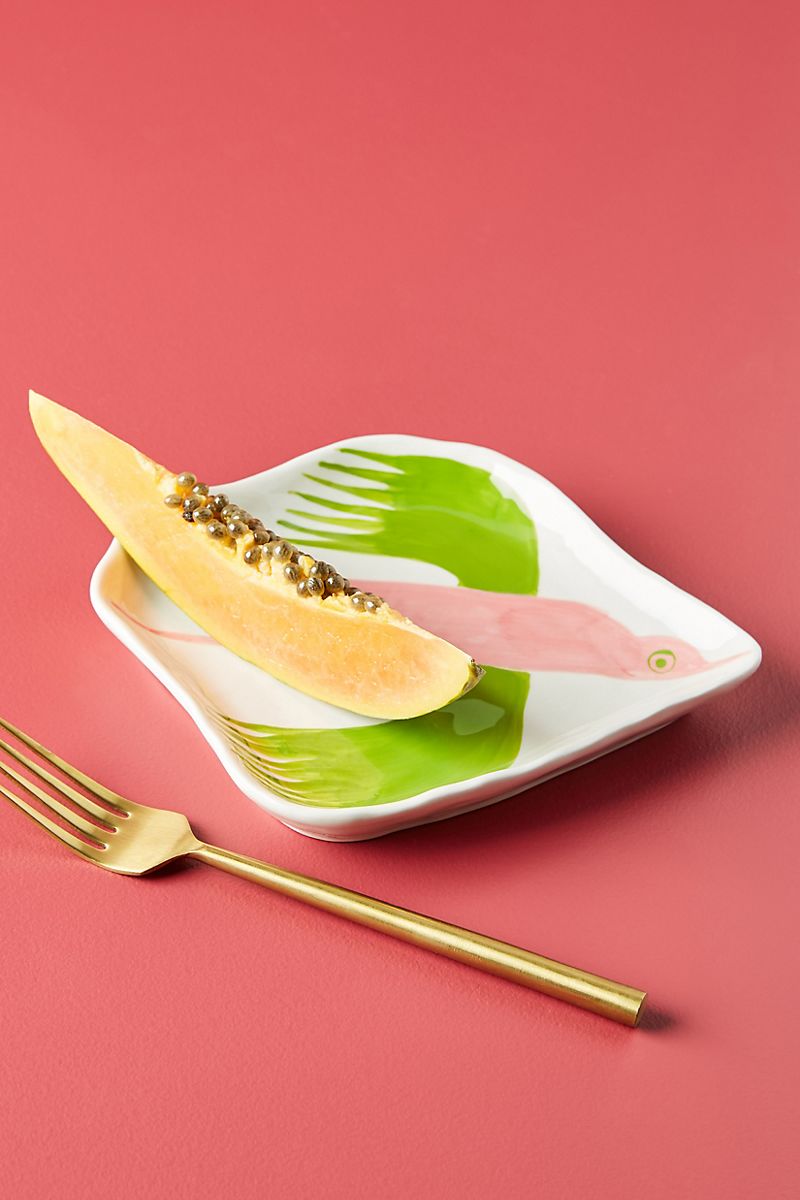 Bring the Indoors Outside
When setting up for your outdoor party, don't hesitate to bring the indoors outside! Borrow a few items from your home to spruce up your party space. Below we see Anthropologie's Woven Bistro Indoor/Outdoor Bar Cart, decked out with a selection of bar essentials: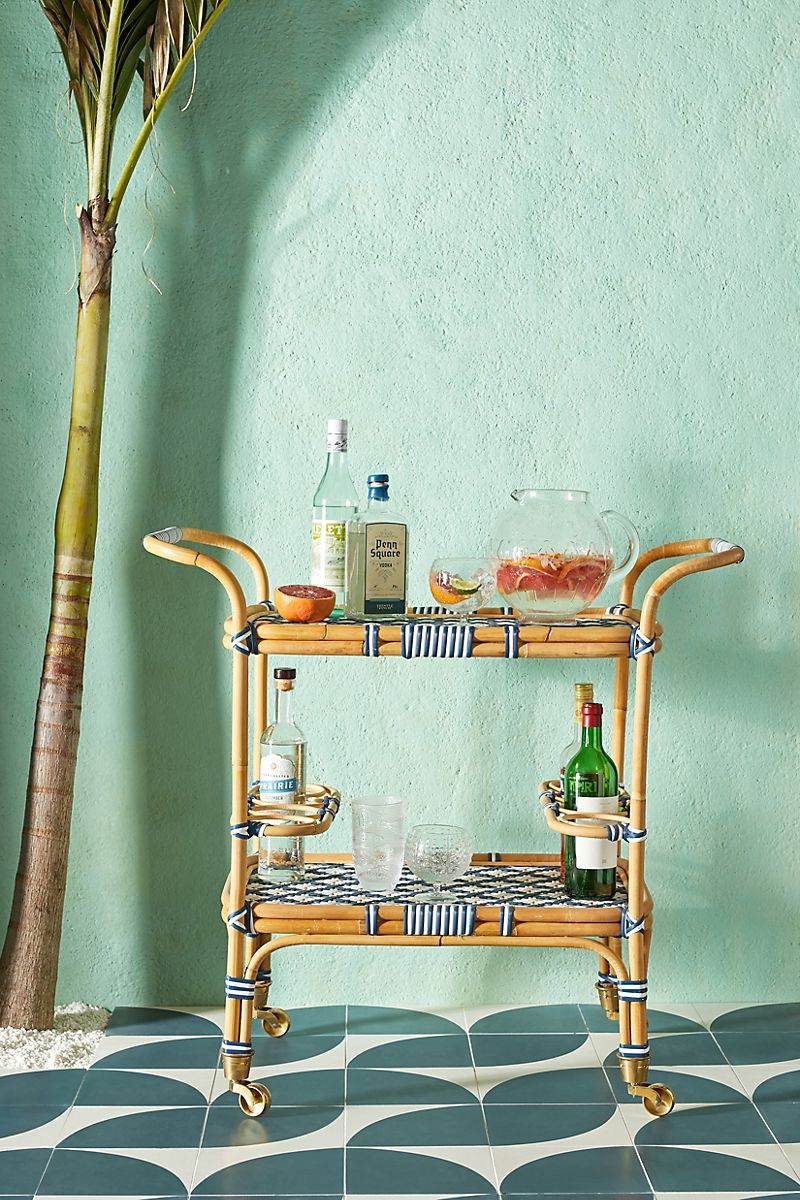 Snagging a few items from inside may involve moving that indoor/outdoor pillow from the covered patio to the yard, or grabbing a few side tables from the living room so your guests have a place to stash drink glasses while visiting outside.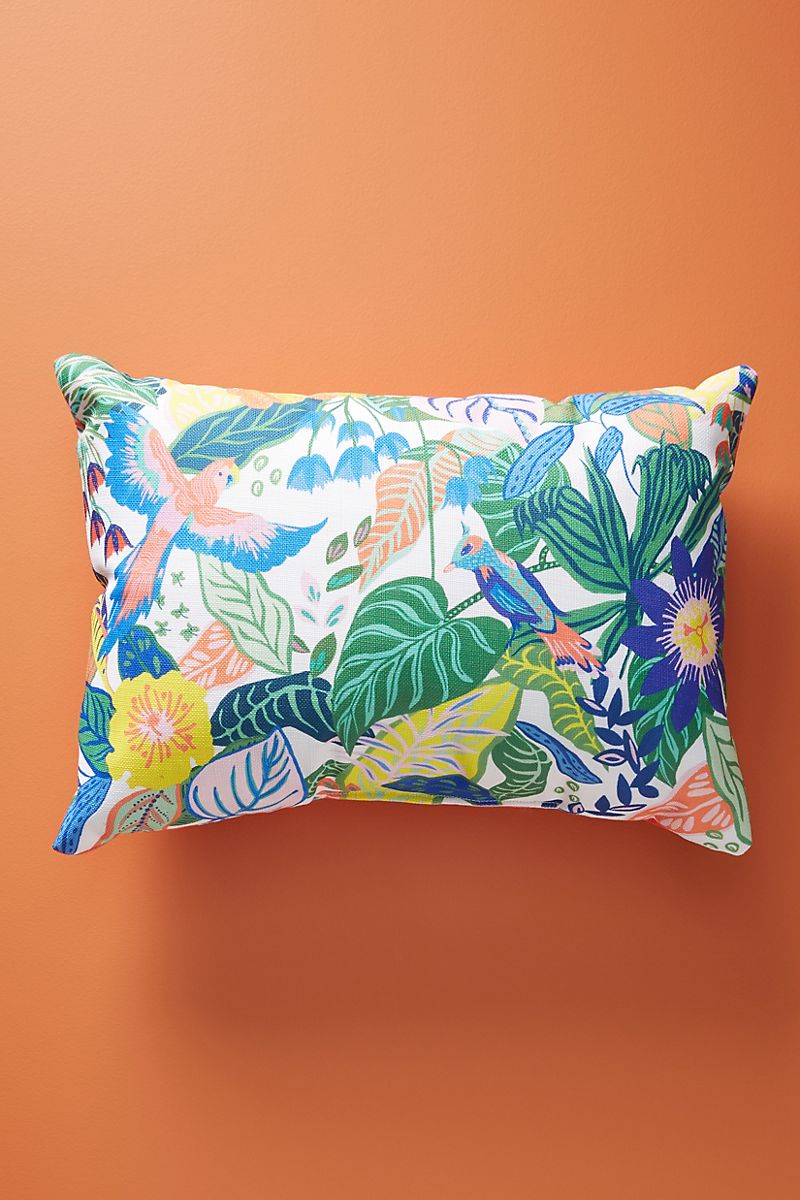 Don't hesitate to be spontaneous and enjoy the outdoor "room" you create by borrowing pieces from your home!
Create Conversation Areas
While eating may be a large part of your outdoor entertaining effort, there are plenty of great conversations to be had in your outdoor space. Make it easy for guests to lounge and visit by showcasing your outdoor seating. [Emily Isabella Parker Sofa from Anthropologie]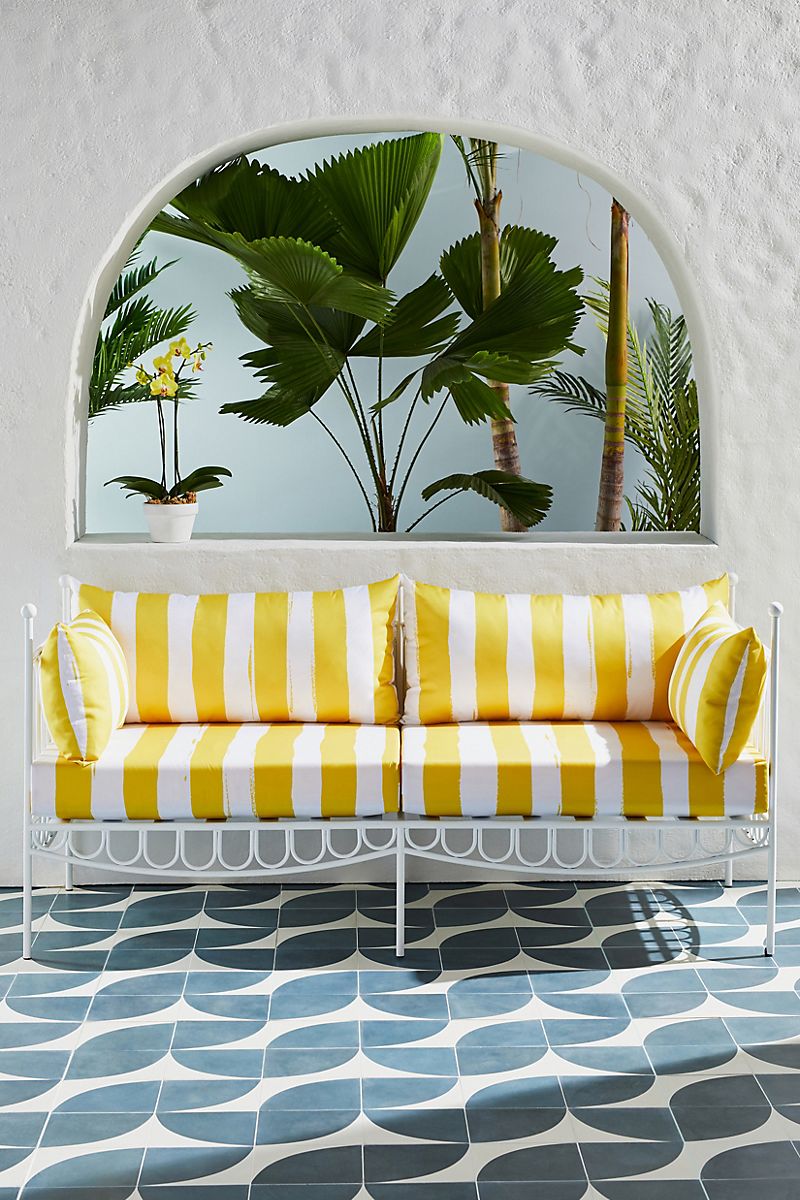 You can even create impromptu conversation areas by arranging pairs or clusters of chairs around the yard. These Woven Stripes Bistro Chairs from Anthropologie introduce a fresh palette of crisp tones: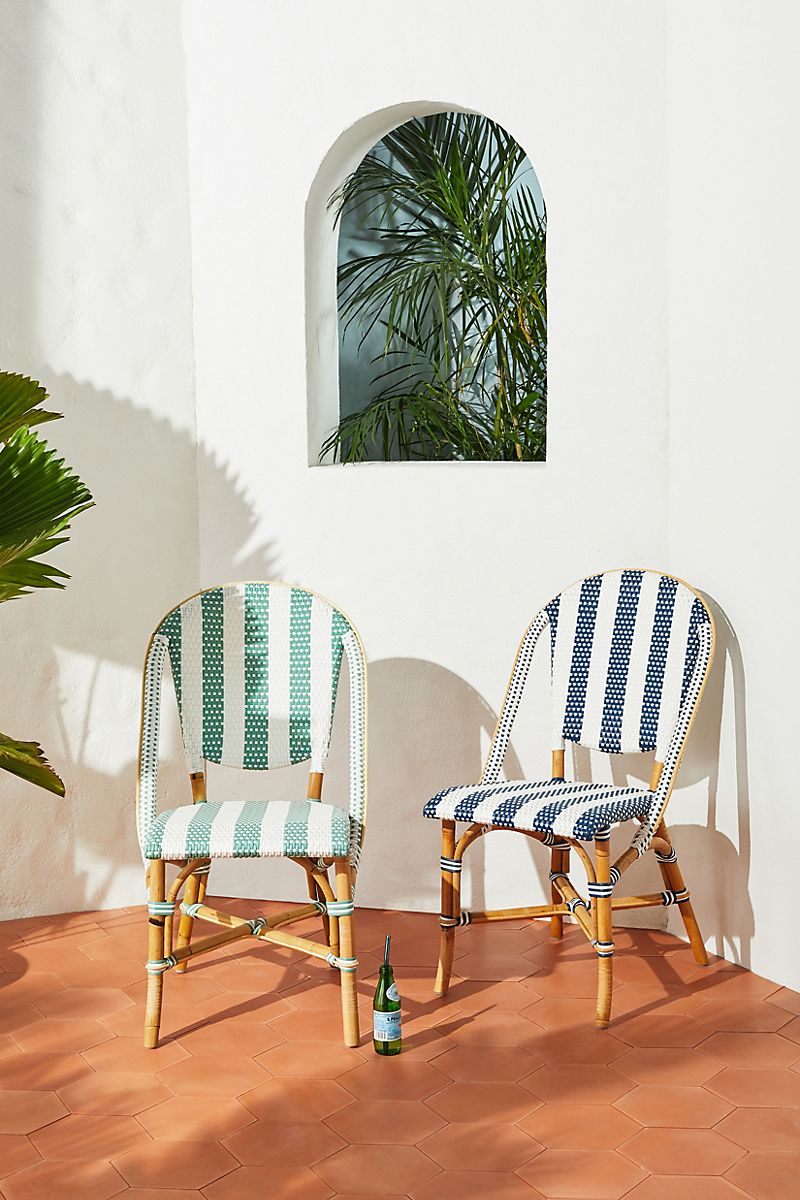 If you're short on outdoor seating, don't underestimate the power of a beautiful lawn. Pull up a blanket. Or not! Learn more about this chic gathering designed by Athena Calderone at Eyeswoon: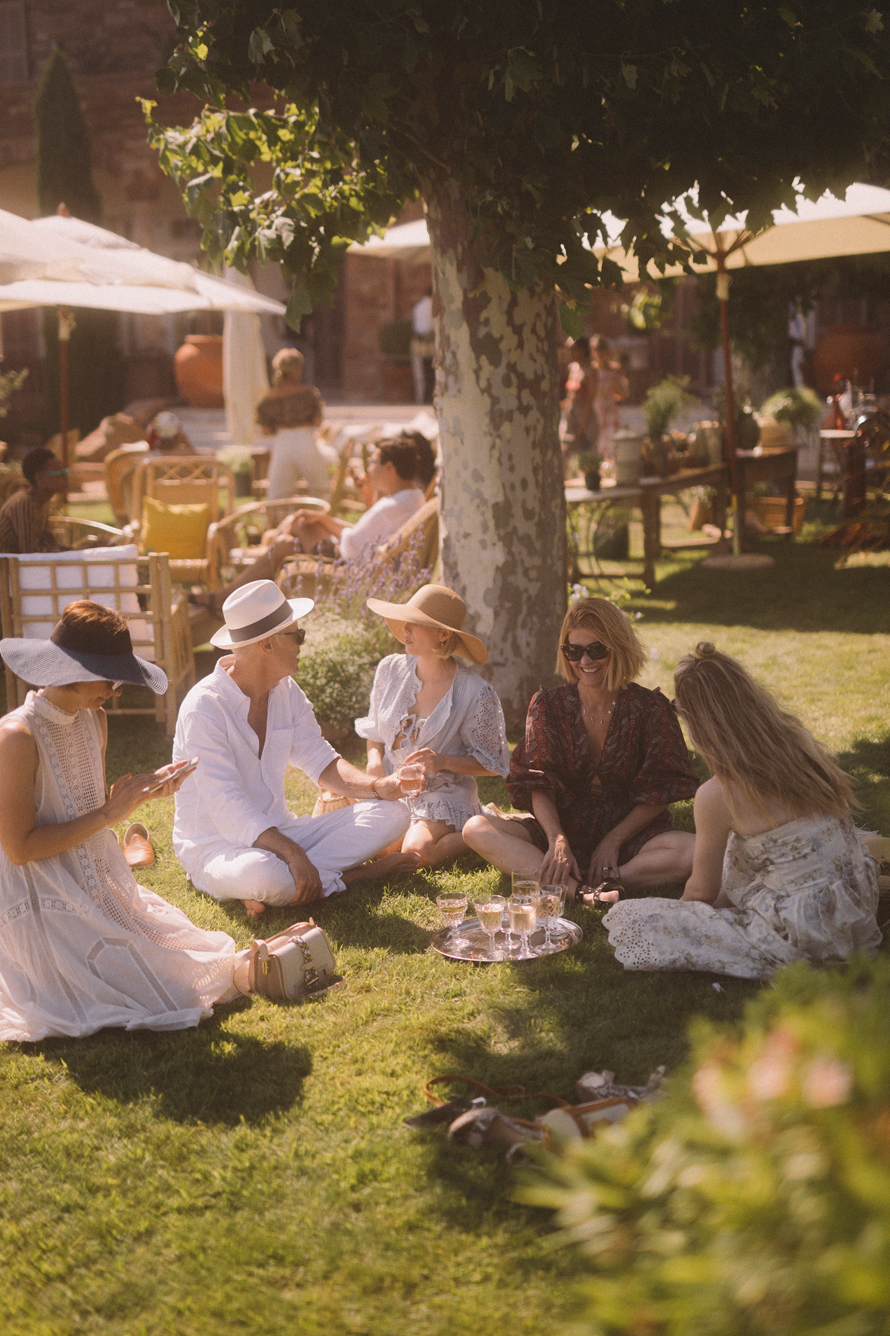 Last but not least, you can create a resting spot for your guests with the help of an inviting hammock. Don't forget the pillow for an extra comfy touch! An instant outdoor haven is born… [Canyon Fringe Hammock from Anthropologie]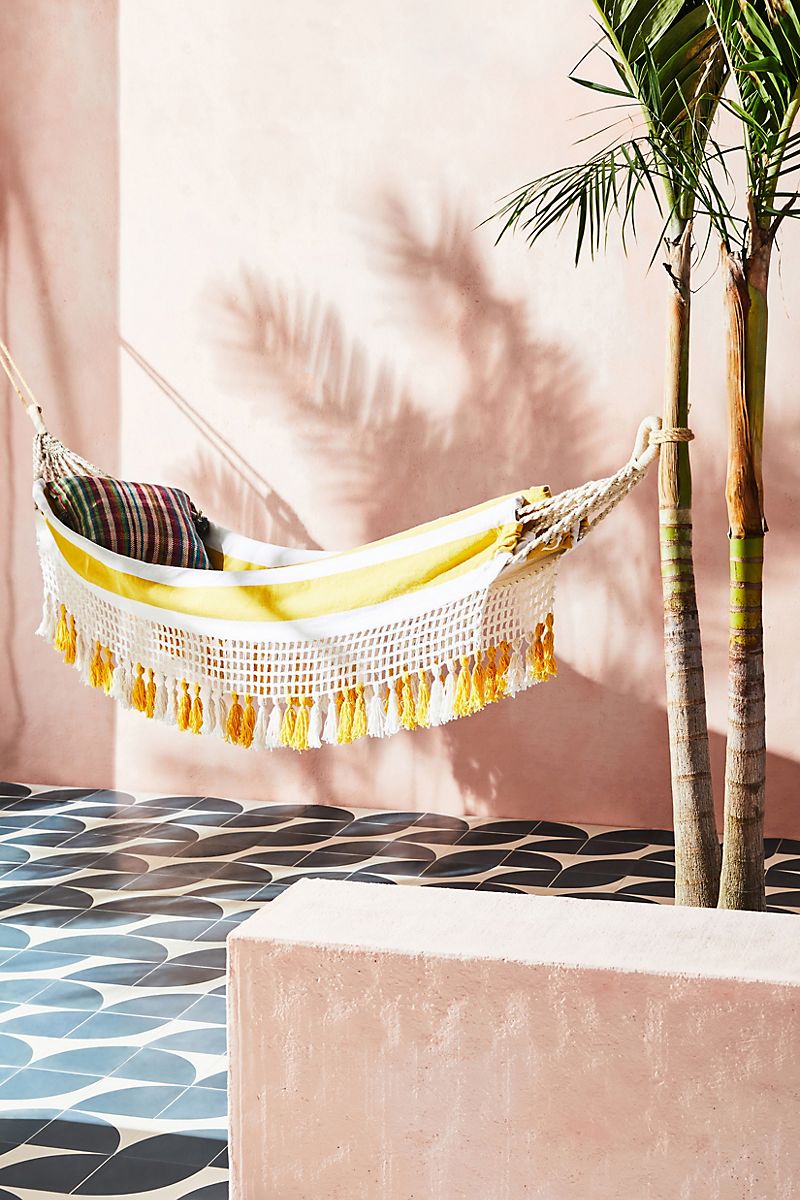 Incorporate Natural Elements
We end with a reminder to revel in natural elements as you plan your party decor. After all, you're outdoors! Cut some fresh roses from your garden for an instant centerpiece, or let a few potted plants be the focal points of your table. We're smitten with this table runner of lavender featured at Eyeswoon: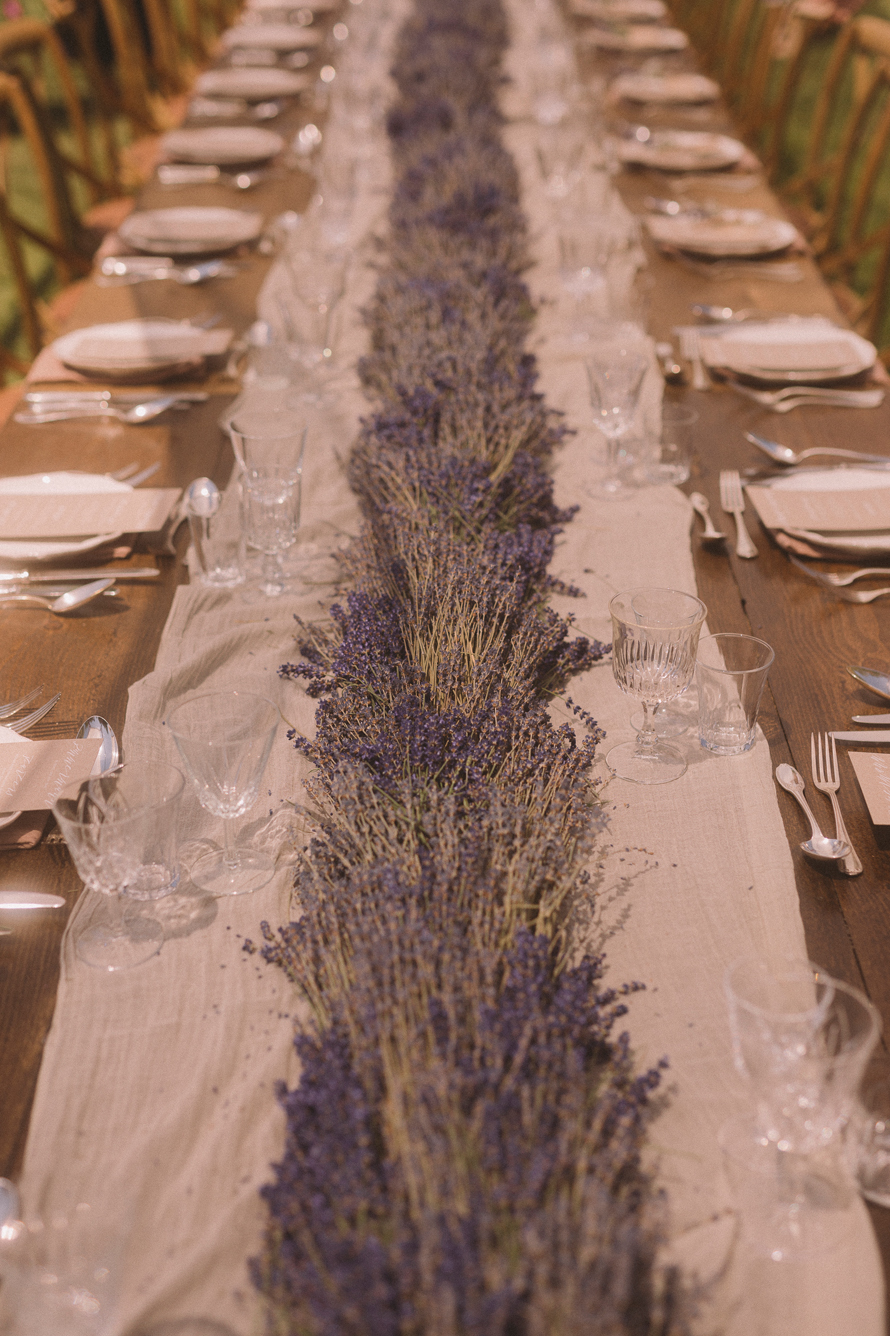 Even if your greenery of choice isn't from the yard, it will look extra enticing surrounded by the natural beauty of your outdoor space. How gorgeous is the textural centerpiece below?! Learn more about this beachy event on the Cote d'Azur at Eyeswoon: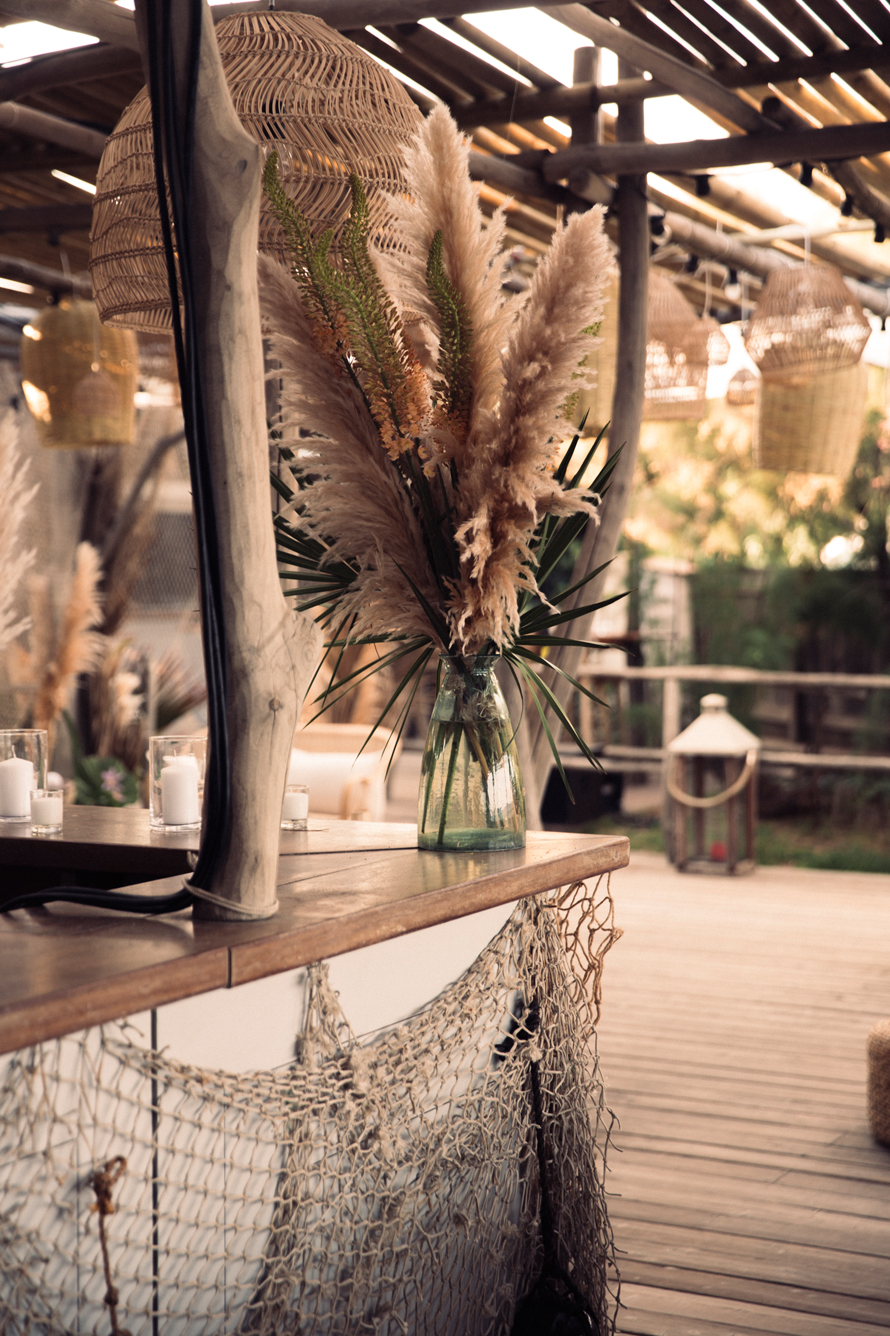 We at Decoist wish you and yours a delightful outdoor dining season. Cheers!
You're reading 5 Essentials for Outdoor Entertaining, originally posted on Decoist. If you enjoyed this post, be sure to follow Decoist on Twitter, Facebook and Pinterest.