Ever noticed how rapidly your entire home changes as soon as fall comes along? The entire place feels super cozy and inviting and that's even without you making any decor changes. Then things really start to take shape when you bring out the warm blankets, fluffy accent pillows and you start working on your new beautiful fall centerpiece. Speaking of centerpieces, check out some of our latest finds below.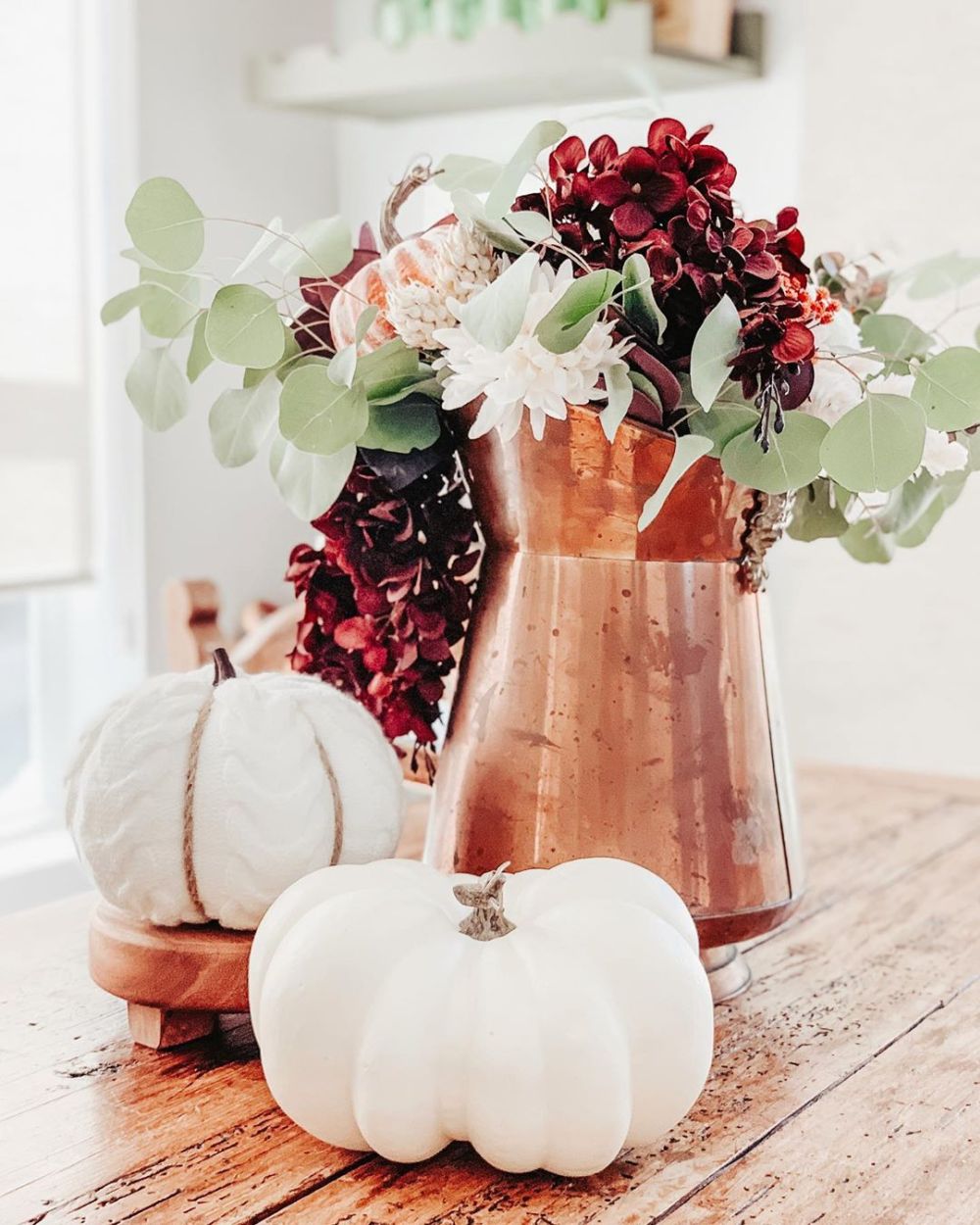 White pumpkins mixed with seasonal greenery in deep purple, cream and light minty green create a super cozy and refined decor here. Also, the copper and wood surfaces bring out the beauty in this fall centerpiece even more. Check out fiddleleafinteriors for more inspiration.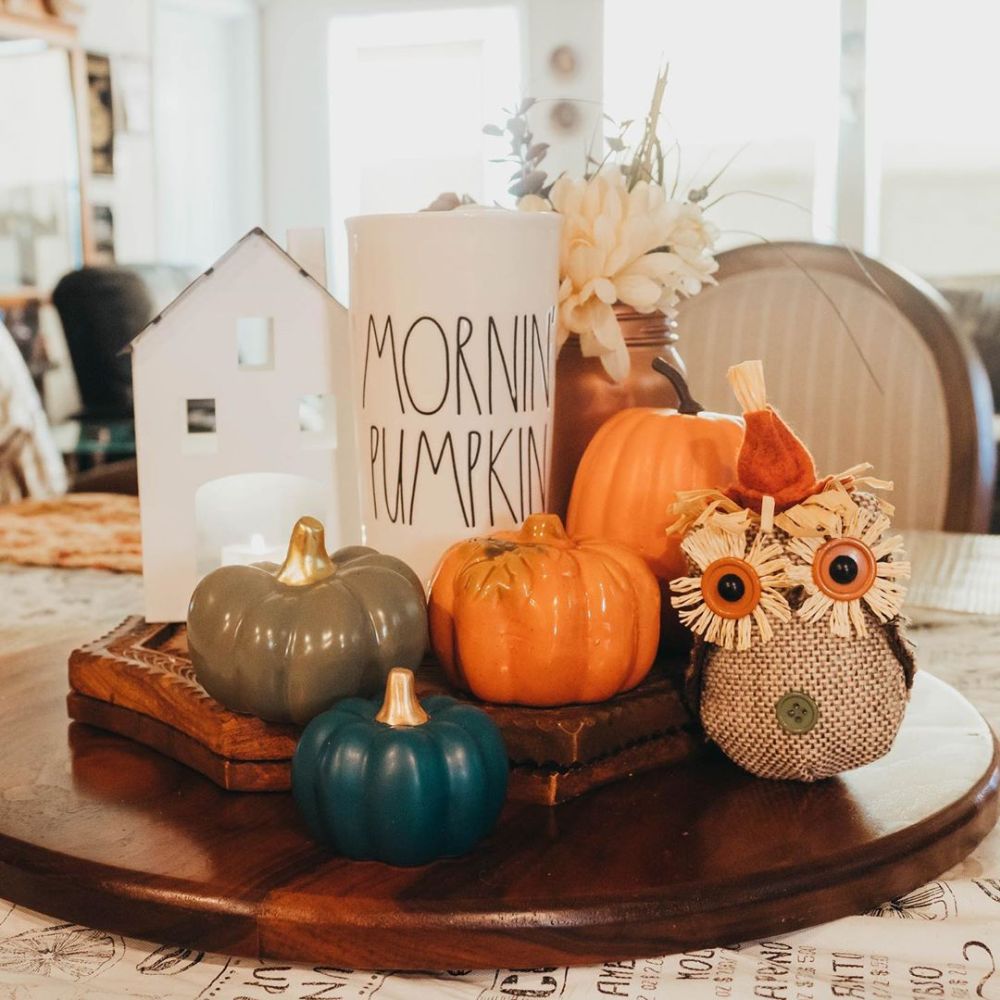 This Mornin' Pumpkin centerpiece is amazing and charming in its own special way. A mixture of cute pumpkins of different sizes and colors are display here along with a mason jar vase filled with seasonal blossoms and an adorable own ornament. Check out the rest for yourself and follow livin.mivida.ale for more lovely ideas.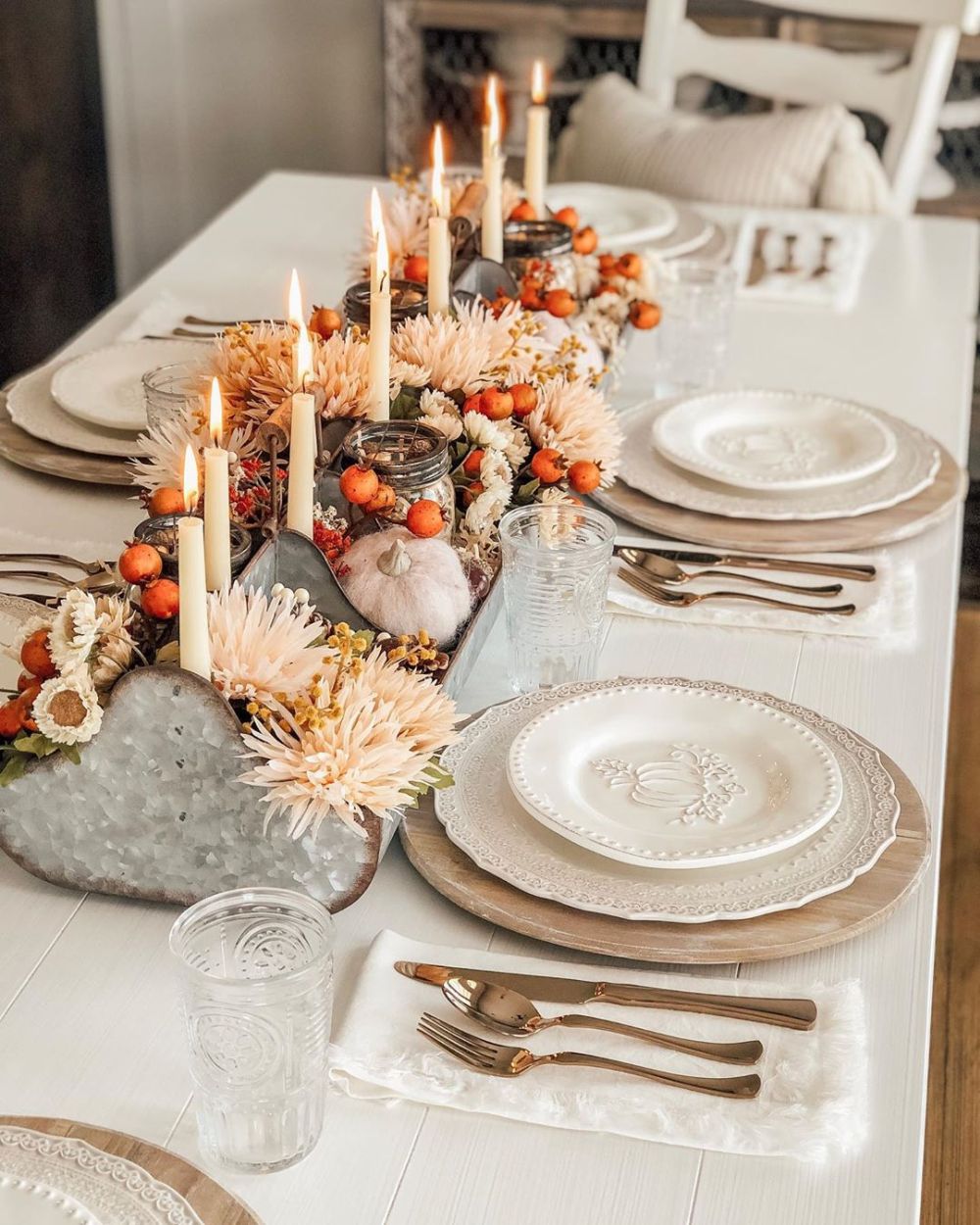 This vintage metal caddy gets filled with different goodies every season and this time it holds little pumpkins, nuts, fall flowers and other autumn-themed things. We love the warm and muted colors and also those candles that add extra warmth to the centerpiece. Check out sweetroseandwren for more details.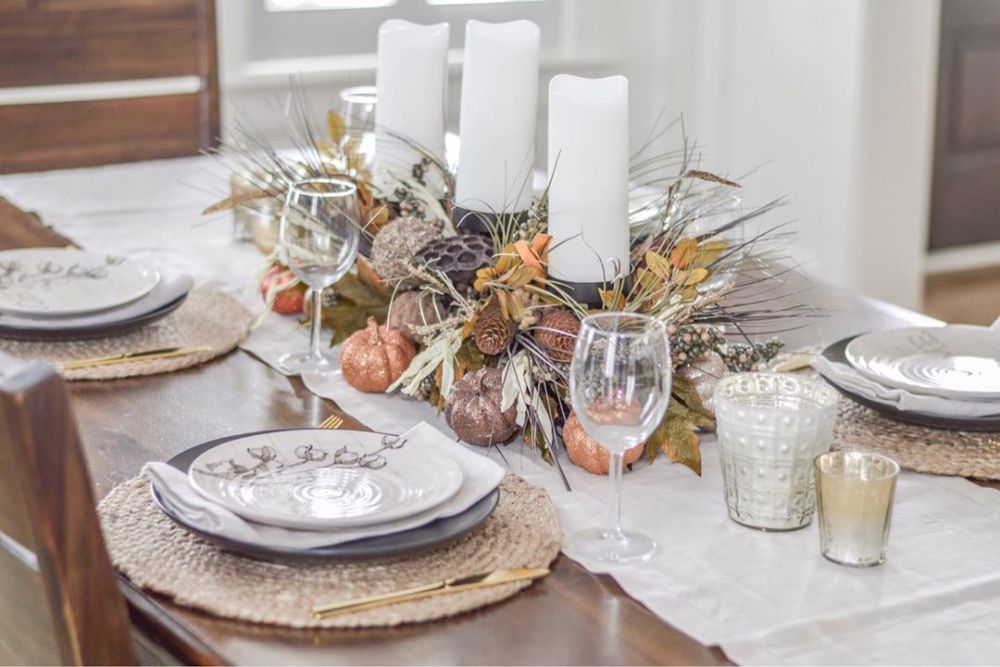 A few little pumpkins, some pinecones and seasonal flowers or dried leaves and stems make a great combo and there's a ton of ways in which you can integrate them into a beautiful fall centerpiece. This one from homebykmb also makes use of three large pillar candles.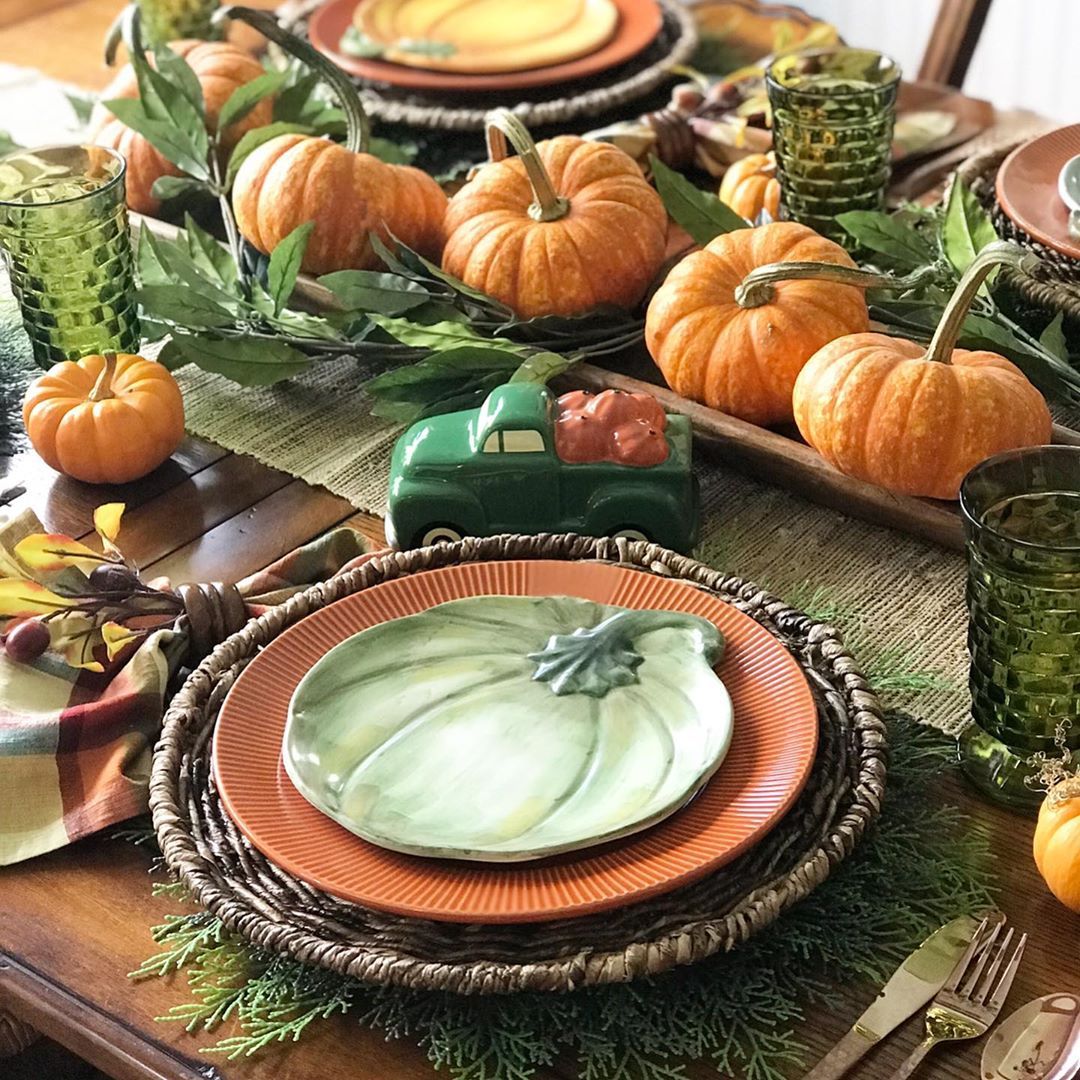 How about a pumpkin-themed fall centerpiece like this one from ourgatheringtable. It's easy to put together and it gives you the perfect excuse to go search for adorable little pumpkins and to bring them home.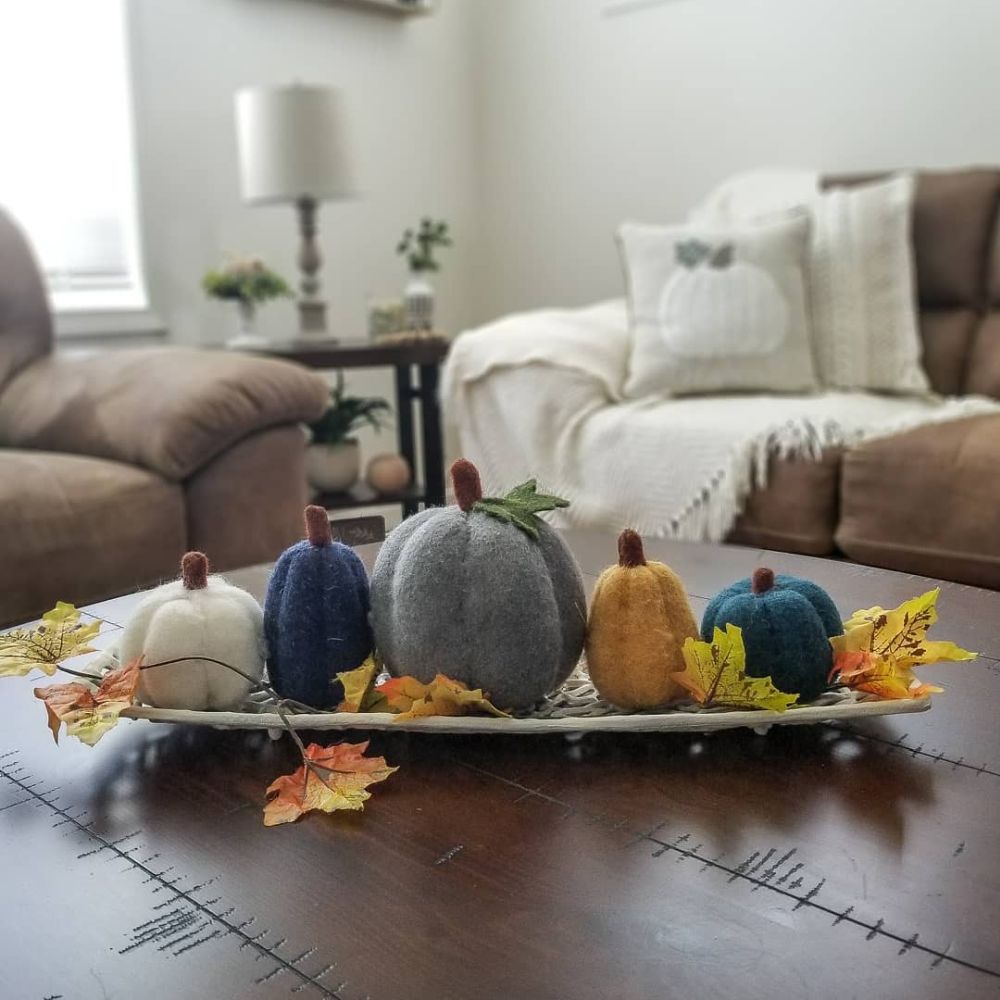 Faux pumpkins are charming in their own way. This also seems like a perfect opportunity to start a new DIY project. You can make your own pumpkin decorations which you can then display on the table along with some dried leaves. It's an idea that we got from saremmy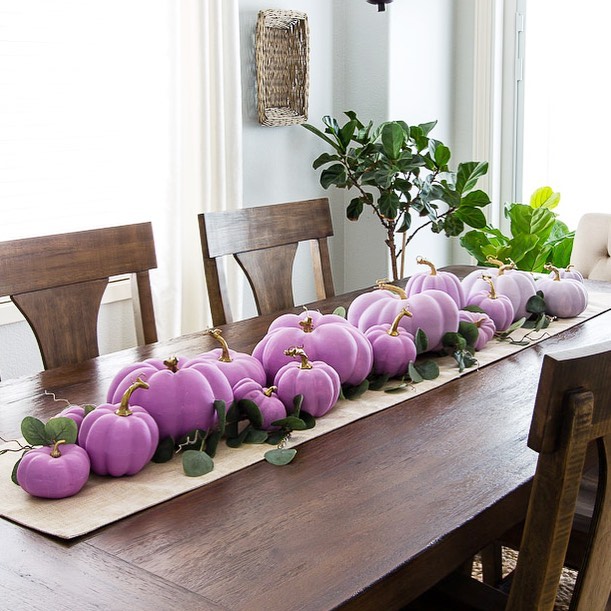 Another very cool fall centerpiece idea comes from kelly.elko. These ombre pumpkins look absolutely amazing and the purple suits them like a charm. It's not a typical fall color and that's what makes it so wonderful in the first place.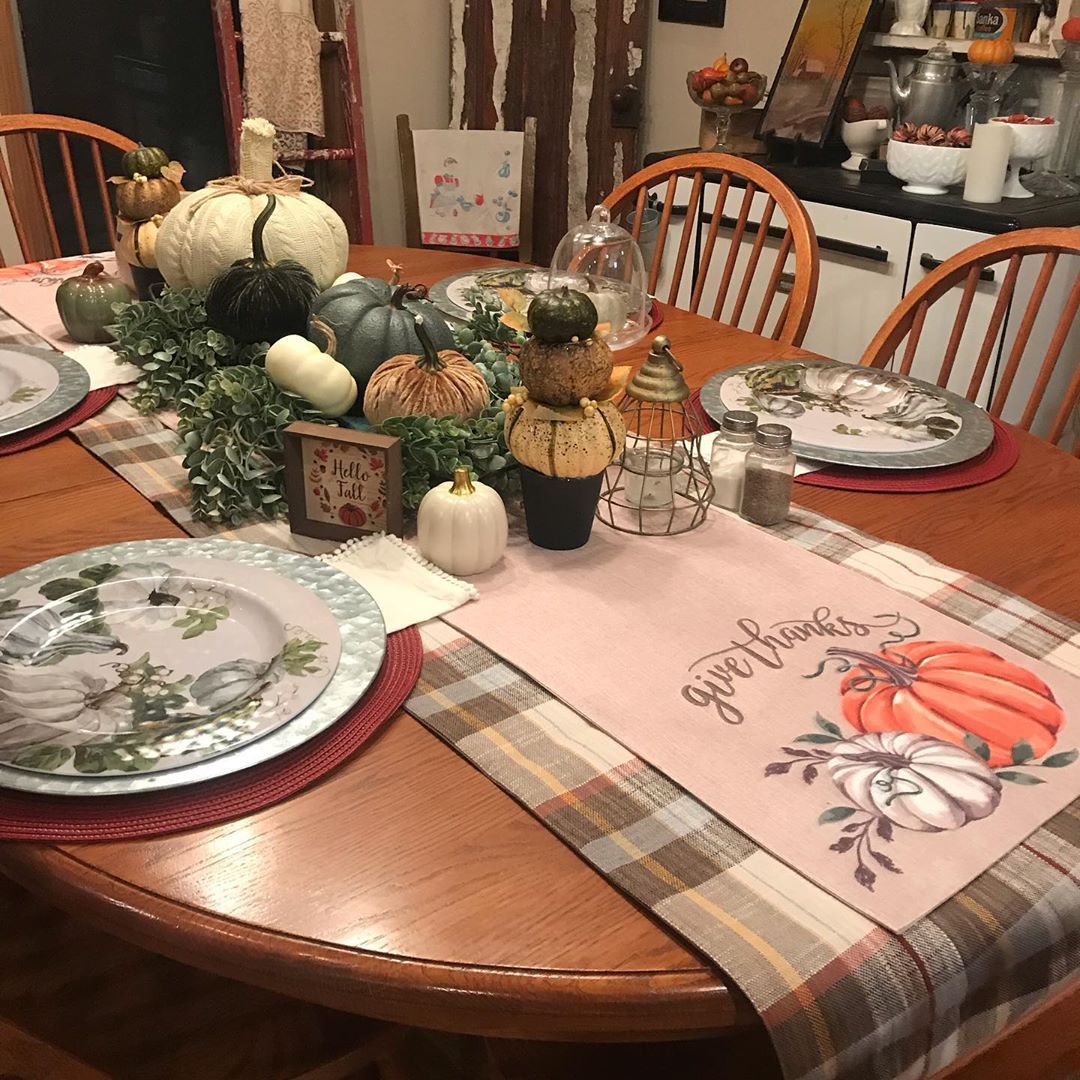 In case you prefer something a bit more traditional or if you're inclined to add some rustic charm to your fall centerpiece, check out this lovely idea from alysonsusong. It seems perfect for Thanksgiving and easy to put together too.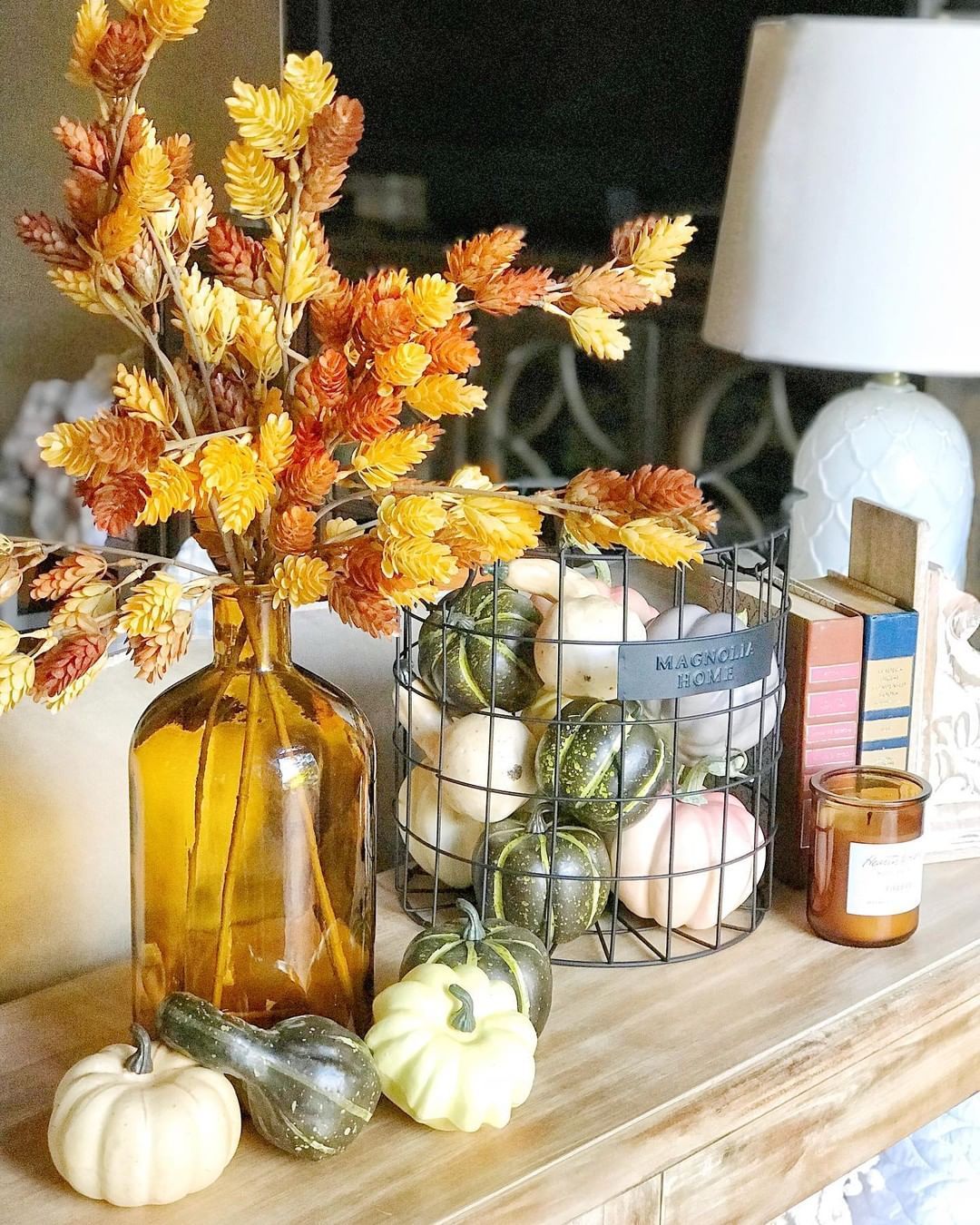 Another lovely idea is to have a basket full of little pumpkins displayed around the house. It can be your new centerpiece or you can casually add it to one of the corners in your living room. This beautiful amber vase filled with seasonal stems looks amazing too. For more inspiring ideas follow cottagesandbungalows.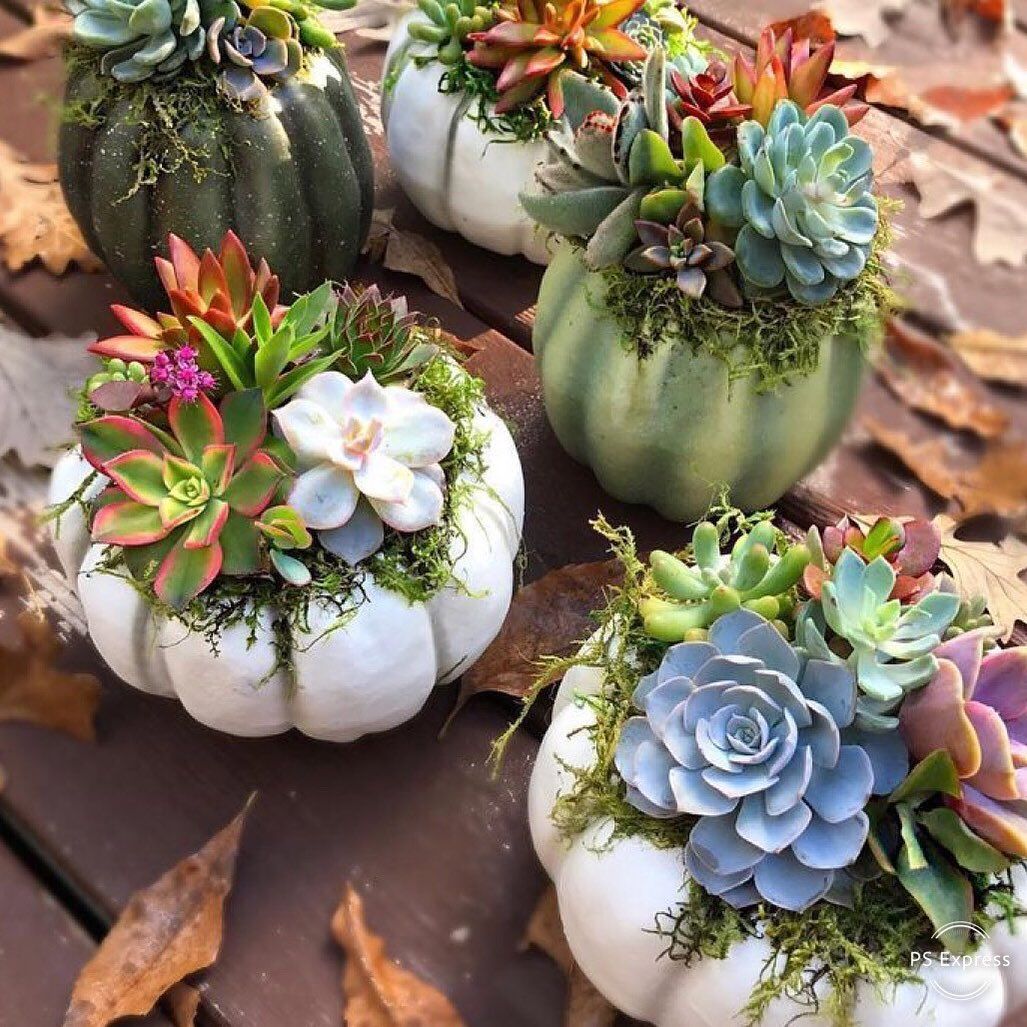 You're going to fall in love with this fall centerpiece from roseandrustco. It features pumpkins as planters, filled with modd and succulents. They look gorgeous and if you want them to last you can use faux pumpkins and faux succulents instead of the real kind.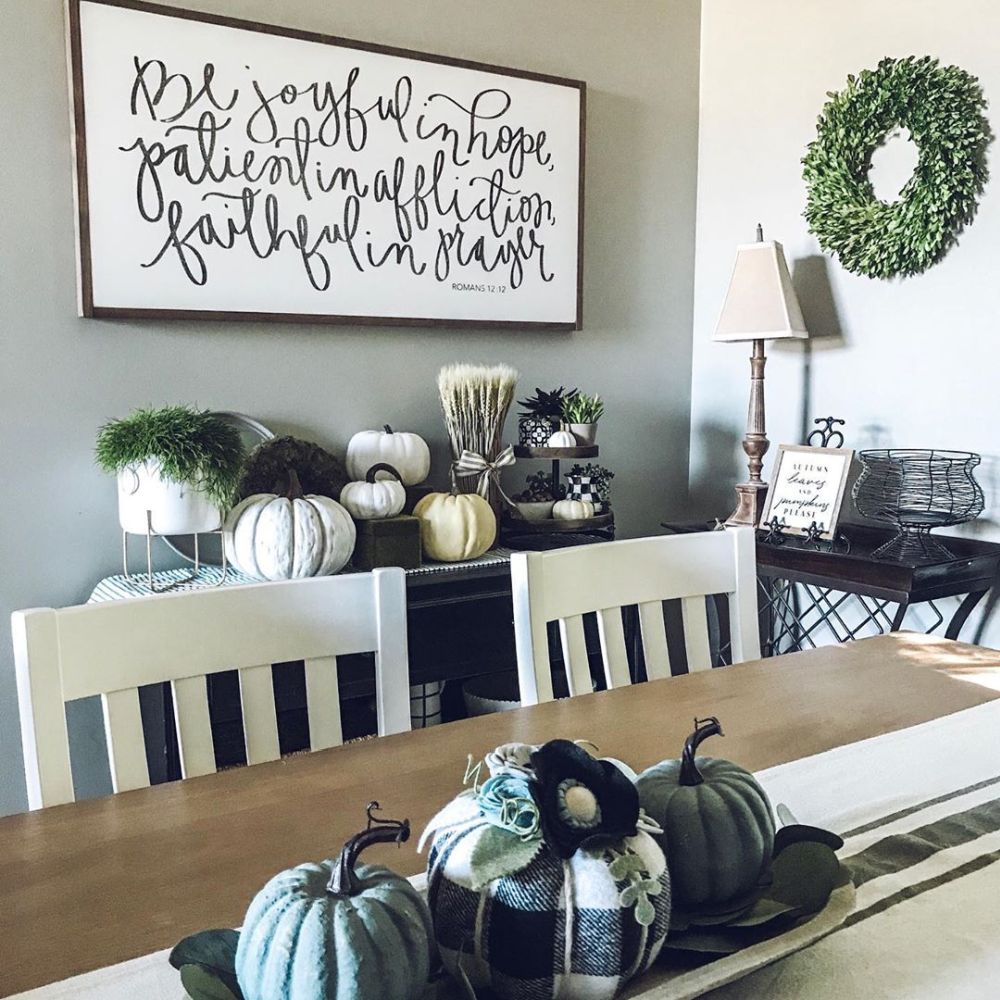 Pumpkins are so incredibly versatile and we could talk about that all day. This fall centerpiece from lizzydesigns_ shows how you can make pumpkins look extra cozy by wrapping them in fabric and decorating them with felt flowers.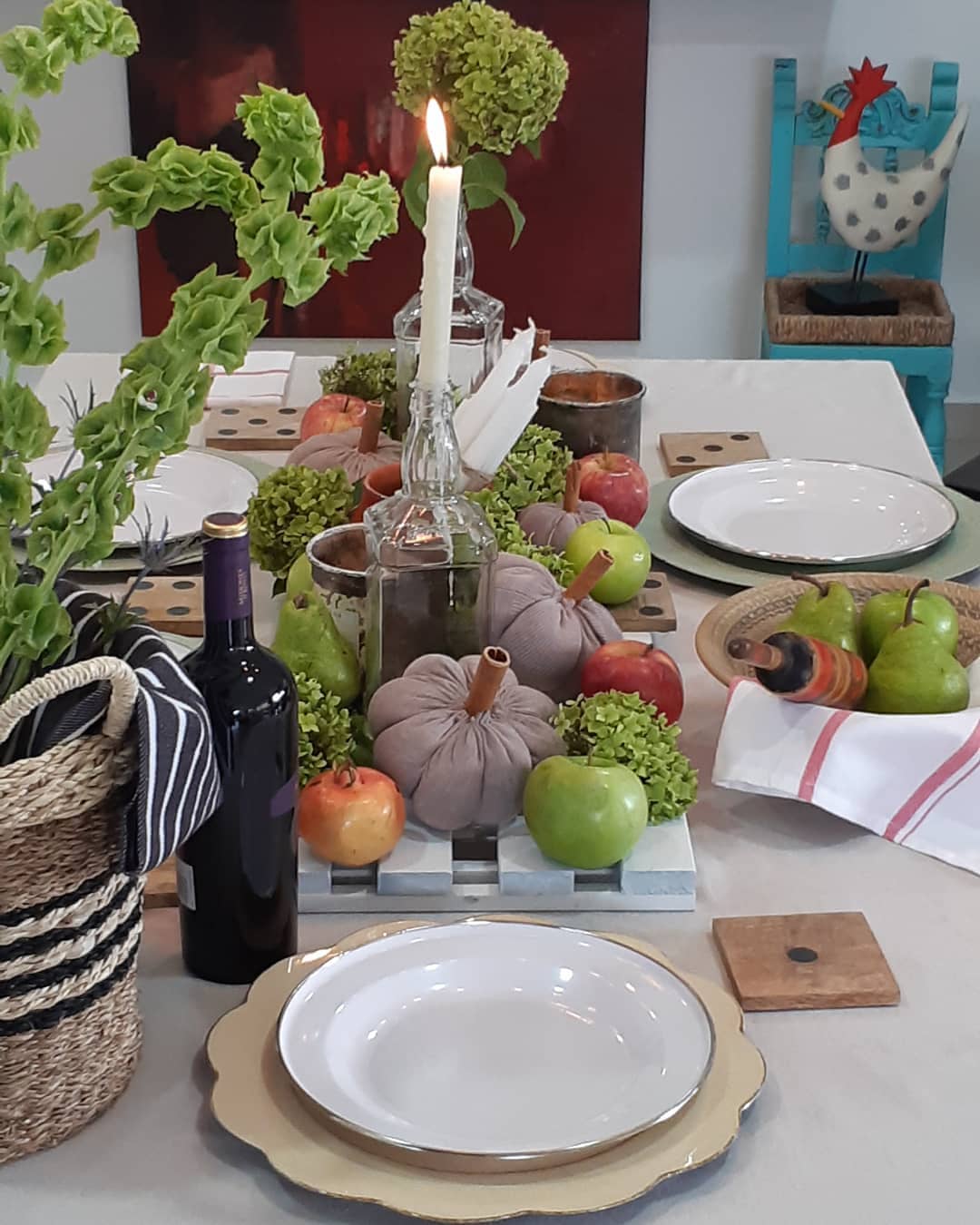 This centerpiece captures the changing of the seasons, featuring symbols of the fresh and sunny summer days on one side and the cooler and cozy days of fall on the other. It's the perfect blend to start off with. Check out home.toni for more details and charming ideas.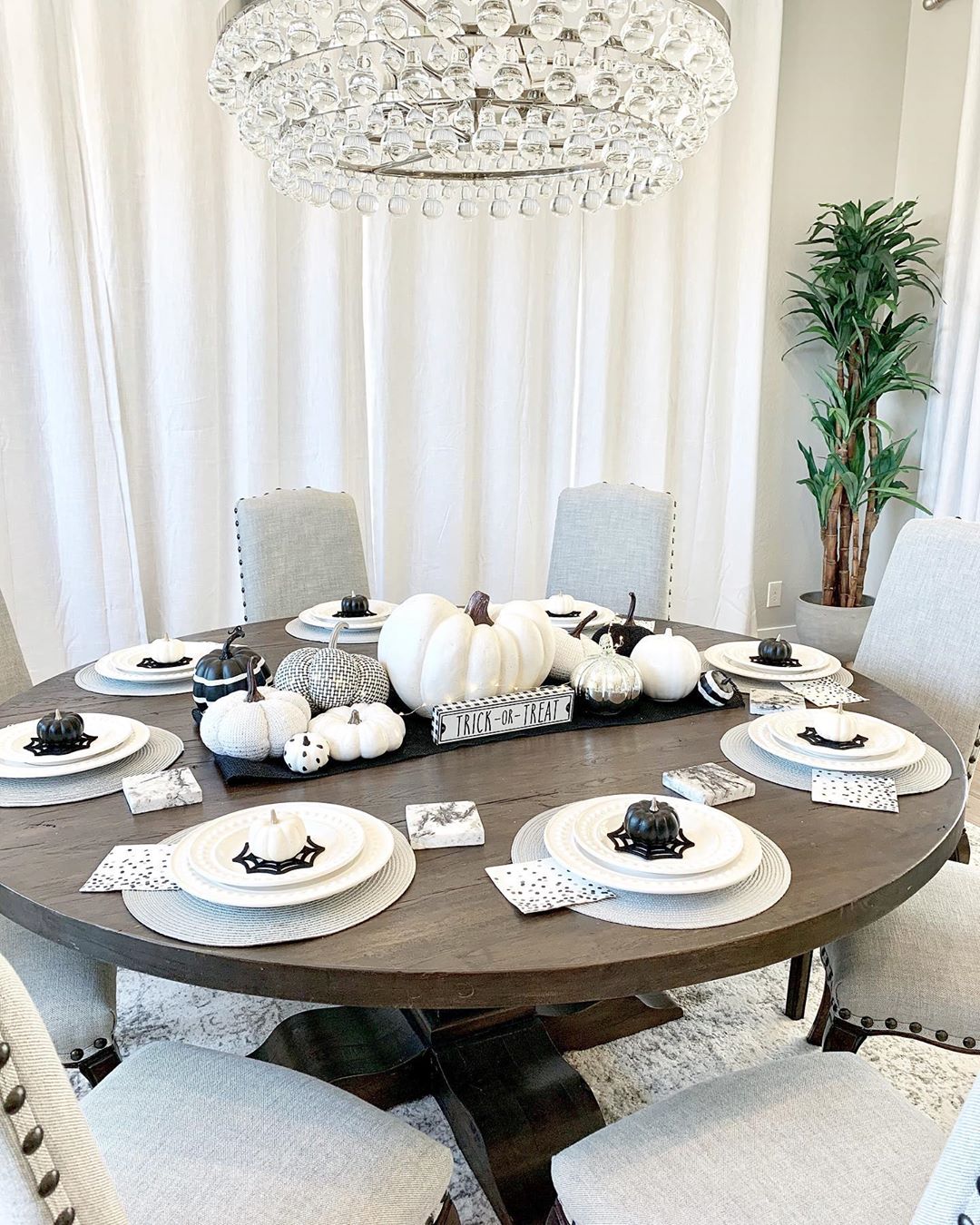 Fall also means Halloween and you can blend the two themes together to create a stylish and also a bit spooky tablescape. This example from modernfarmhouseglam is perfect, featuring a black and white theme that stills looks warm and cozy thanks to the round wooden table surface.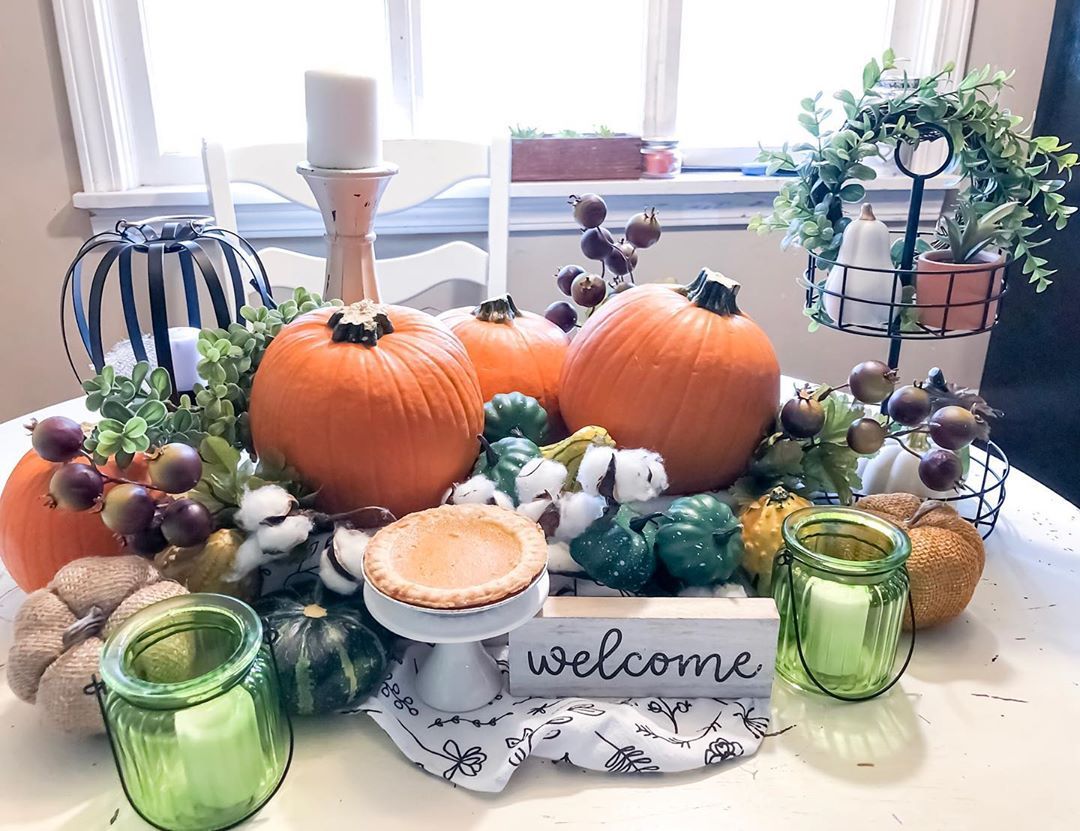 Showcase autumn's bounty with a centerpiece that has everything. Play with different colors, textures, materials and finishes and let this eclectic centerpiece inspire you. Check out homeonloma for even more beautiful decor ideas.
The post 15 Charming Fall Centerpiece Ideas To Start Off The New Season With appeared first on Home Decorating Trends – Homedit.