It seems these days everything is smart. We have smartphones, TVs, watches, mirrors and even smart toilets. That's right, toilets are smart too and before you ask we'll quickly list their most common characteristics. First of all, what we perceive now as being just a regular, standard toilet was once quite revolutionary. In 1596 Sir John Harrington invented a flushing lavatory with a built-in cistern which at that time was very smart. In 2011 the whole meaning of the term changed when Kohler released the Numi toilet. It's considered to be the world's first smart toilet in the true sense of the word. What made it special was the option to let the user set their own ambient lighting, to adjust the water temperature and to listen to music using the built-in radio. As you can imagine, it was ridiculously expensive.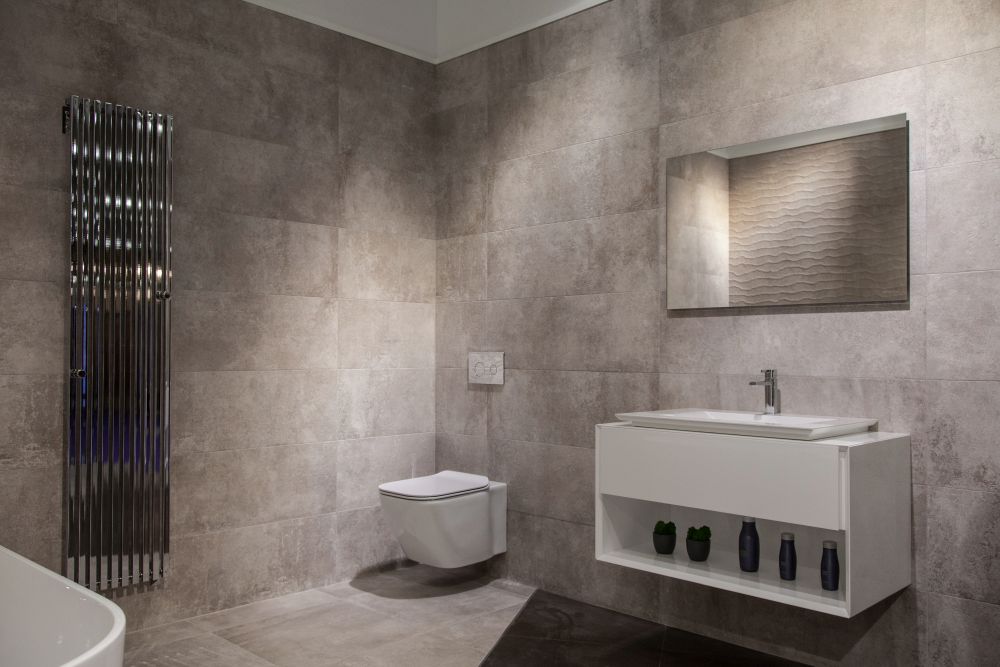 Today these are plenty of smart toilets to choose from. They offer all sorts of cool and unusual features. The most common ones include seat warmers, automatic lids that open and close automatically so you never have to touch them, ambient night lights and in some cases a series of adjustments for the spray pressure and water temperature for the bidet, if you choose a toilet that includes one.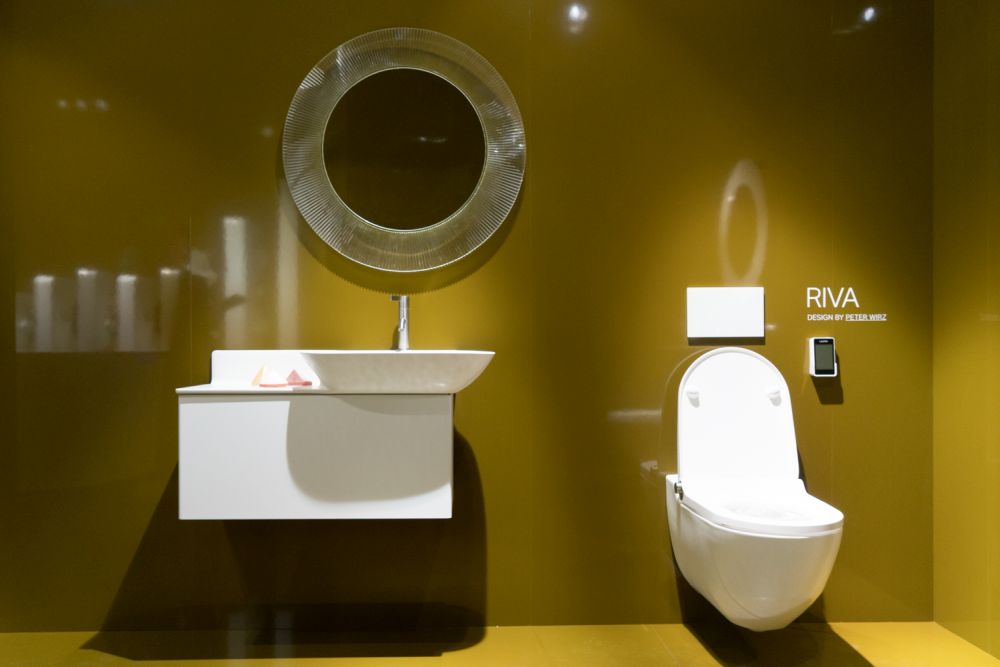 Smart toilet offer all sorts of unique advantages. For example, a lot of them are smaller than typical toilets even with all the extra features. That makes them great for small bathrooms. Another big advantage is the fact that smart toilets are very hygienic. The user doesn't need to touch the seat, the lid and in some cases the toilet even cleans itself. There's also an environmental advantage as smart toilets use less water than the regular kind. At the same time, they're better suited for the elderly and the disabled.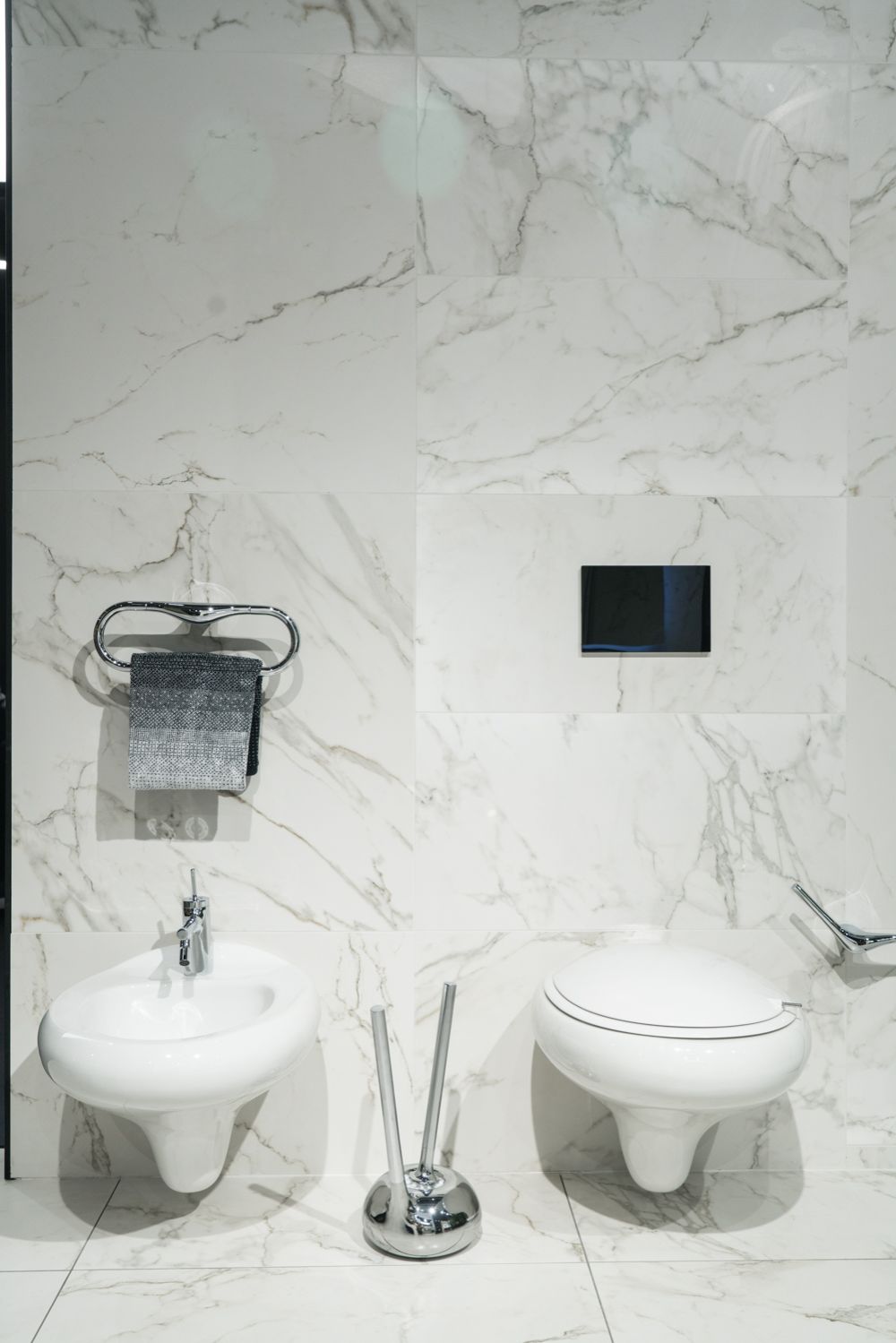 Of course, there are also a few cons to consider before purchasing a smart toilet. The biggest inconvenience is the cost. They're significantly more expensive than standard toilets which really makes you think if all those extra features are worth it. Also, smart toilets consume electricity and even if it's not a significant increase overall it's still worth mentioning. Another inconvenience is the fact that a smart toilet requires specific repairs and maintenance which might be difficult to deal with in certain areas plus it means added costs.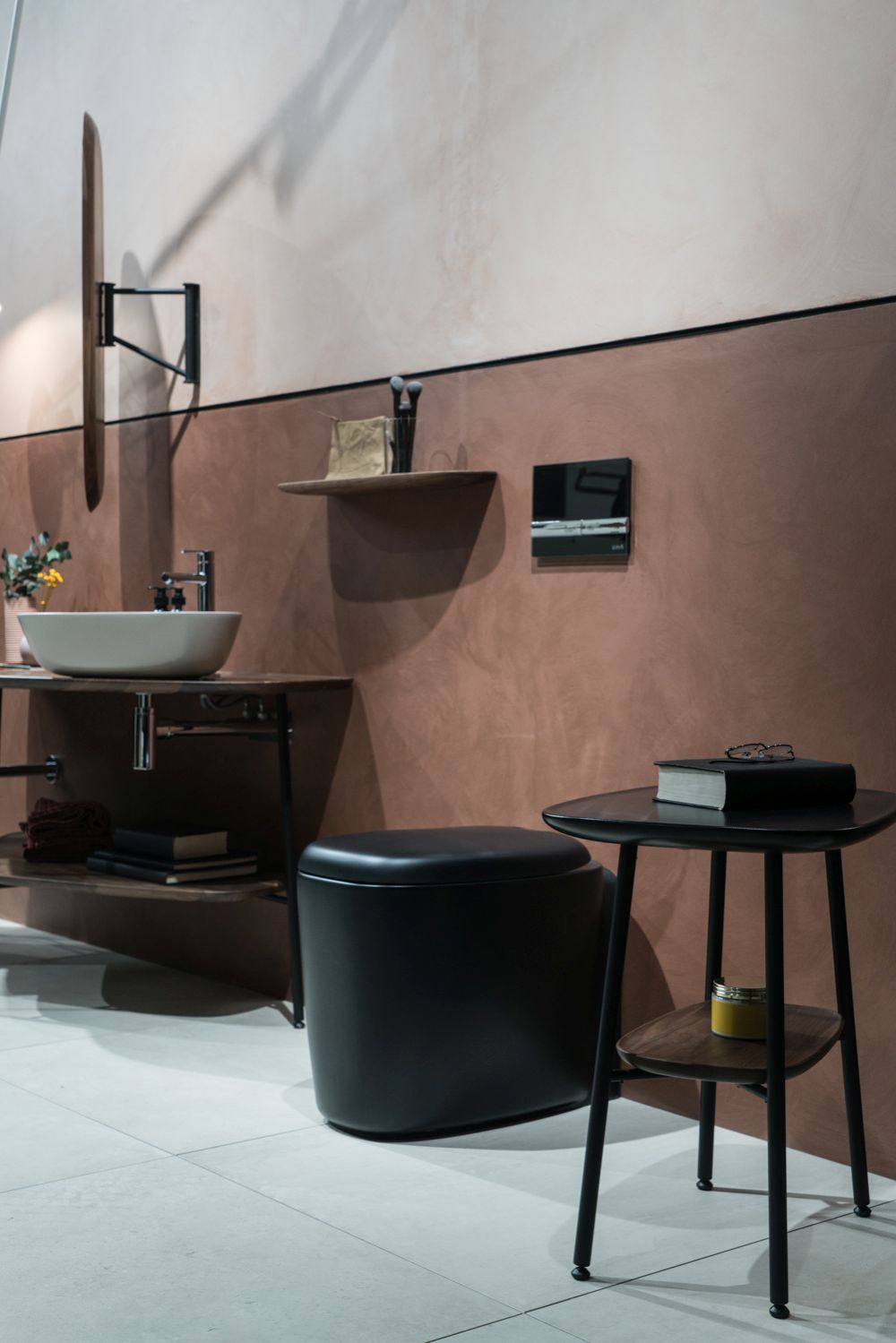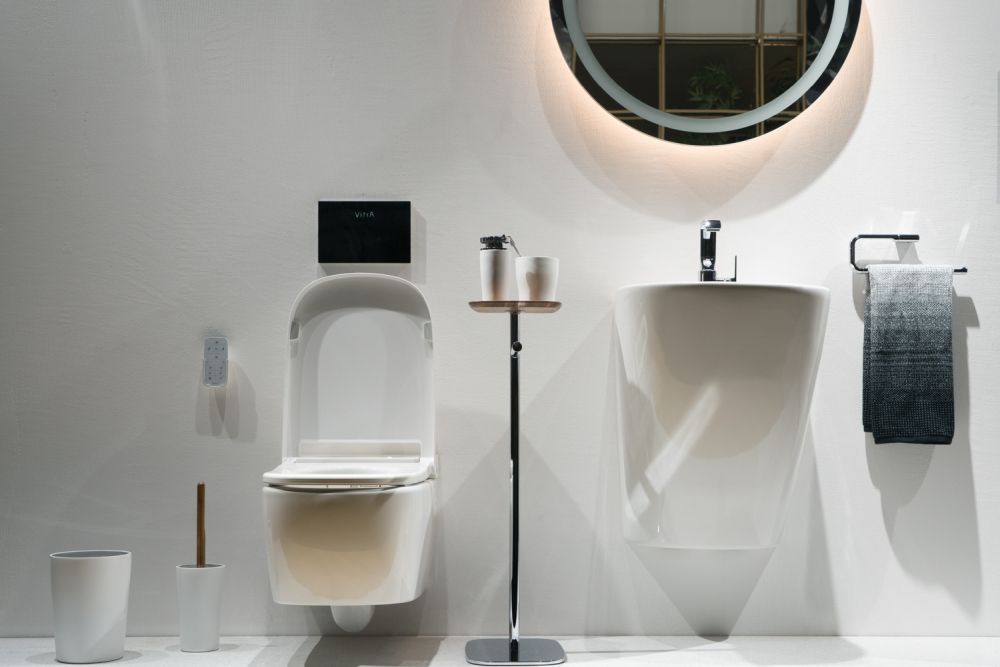 Given all these facts, it's up to you to decide whether a smart toilet is for you or not. If you decide that you want to invest in one, you should take some time to compare a few models and we can help with that. You can find below 10 of what we think are the best smart toilets available at this moment.
Bio Bidet Ultimate BB-600 Advanced Bidet Toilet Seat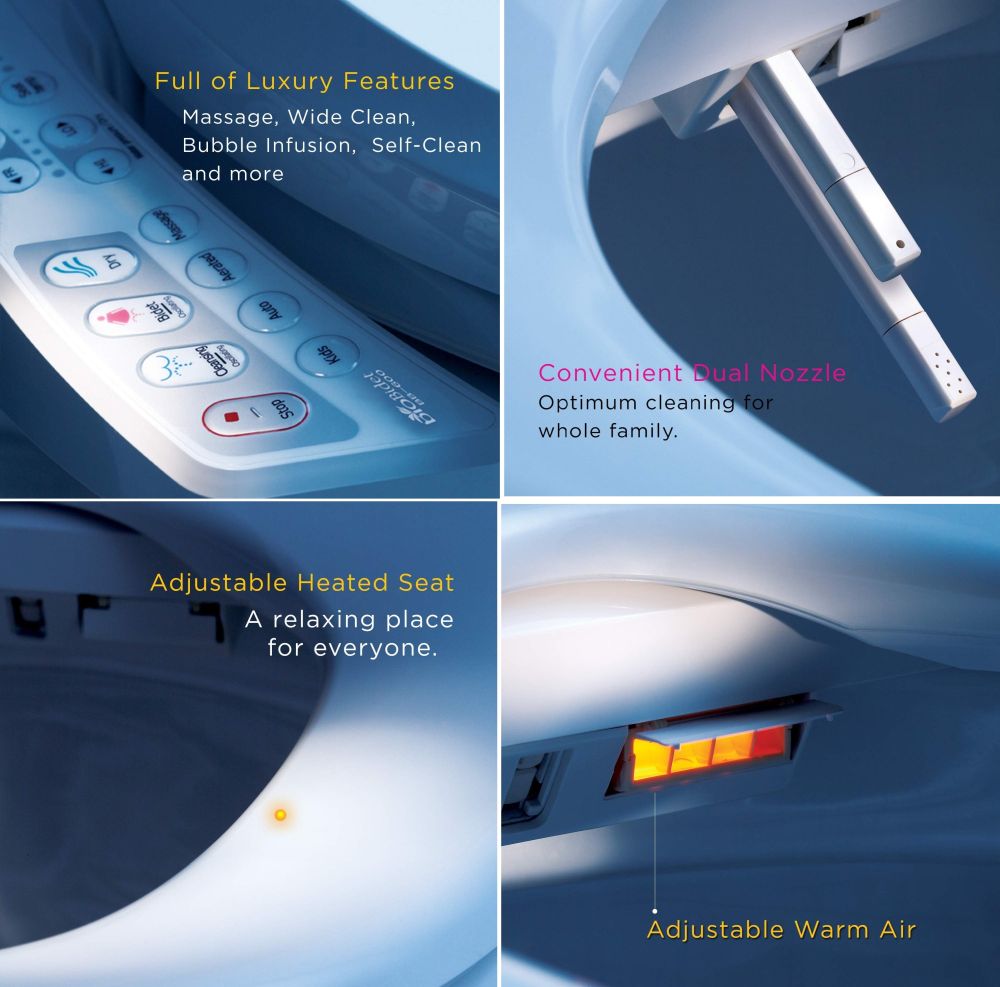 This Bio Bidet is great for the whole family. It has a bunch of features that make it smart such as the adjustable heated seat and water temperature, the slow-closing lid and oscillating wide clean and pulsating message technology with bubble infusion. 
Dual Nozzle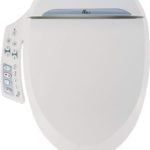 Bio Bidet Ultimate BB-600 Advanced Bidet Toilet Seat
It's also energy-efficient and eco-friendly plus it has a simple and enjoyable design overall. 
View Deal
Smart Electric Bidet Seat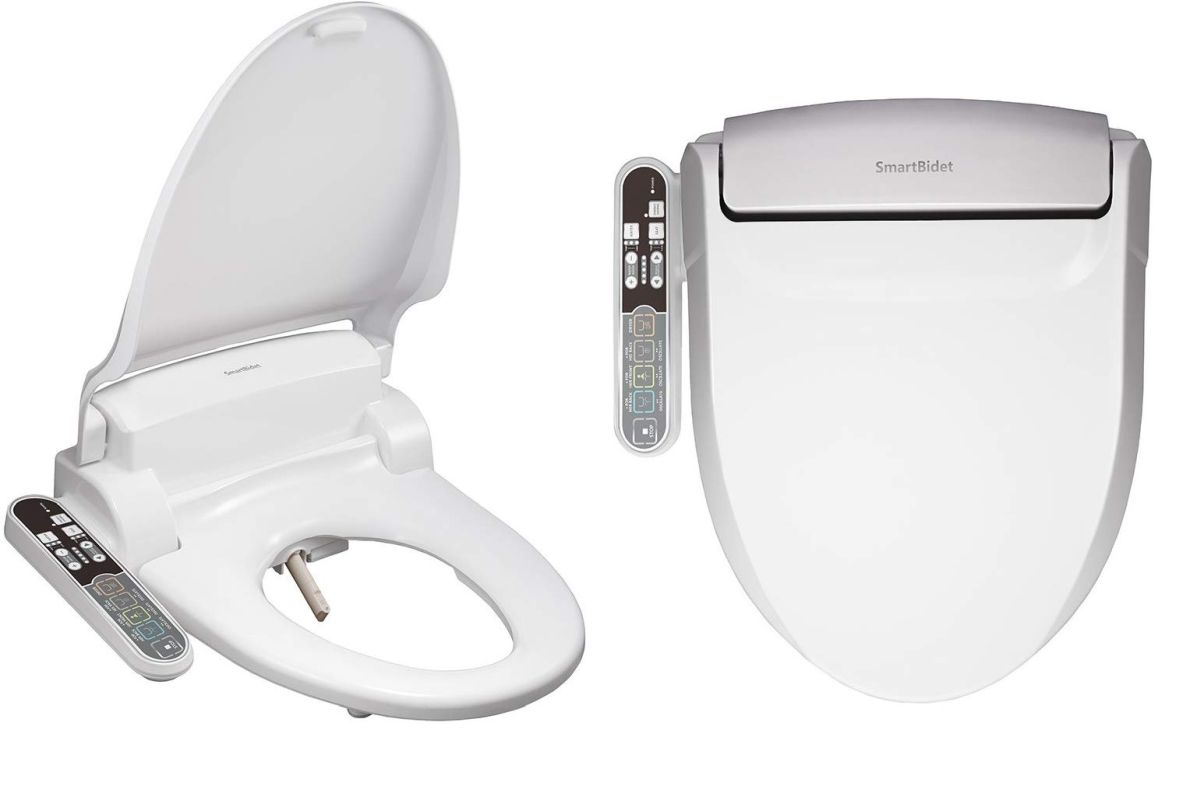 This is a SmartBidet seat which comes complete with a bunch of cool features such as the multi-wash functions with self-cleaning nozzle and oscillation and the levels of water pressure that each user can choose from. There are also 3 temperate levels and 5 nozzle position options. The heated seat has a sensor which activates the bidet only when the user is seated.
Multi-wash functions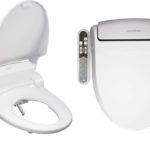 Smart Electric Bidet Seat
The lid and seat are self-closing and easy to install
View Deal
Ove Decors Tuva Tankless Eco Smart Toilet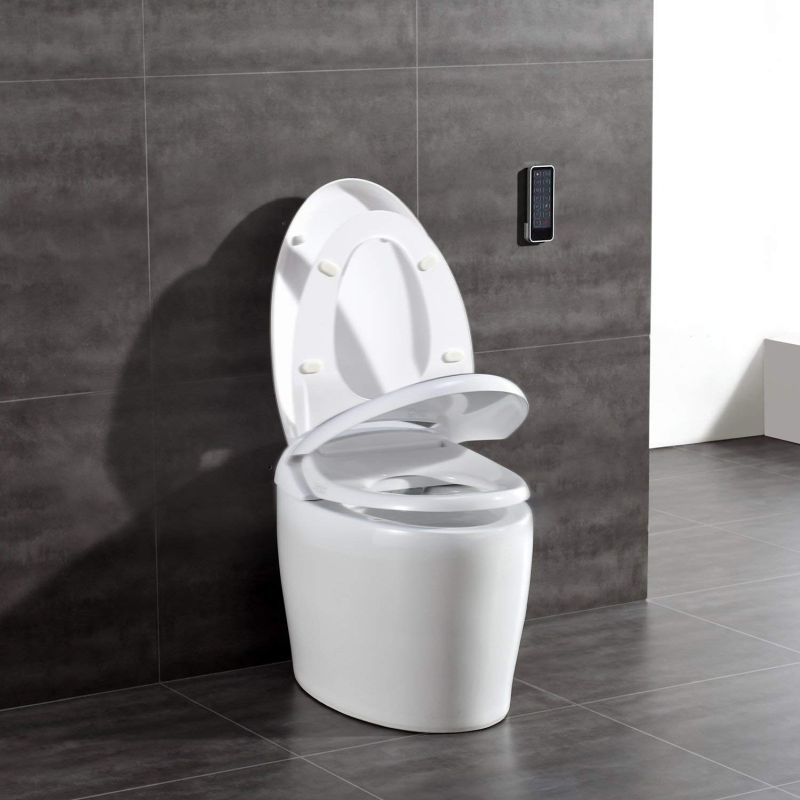 This is the Ove Decors Tuva Tankless Eco Smart Toilet. It has an innovative tankless design and a modern, futuristic even look. It's designed to connect directly to the water supply and includes a bidet function as well as both manual and automatic flush. The user can also adjust a bunch of other features such as the water pressure, the water temperature, the dryer temperature and the heated seat. 
automatic flush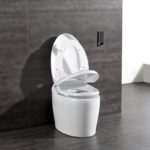 Ove Decors Tuva Tankless Eco Smart Toilet
There's also a built-in LED night light. 
View Deal
Kohler K-5401-PA-0 Veil Comfort toilet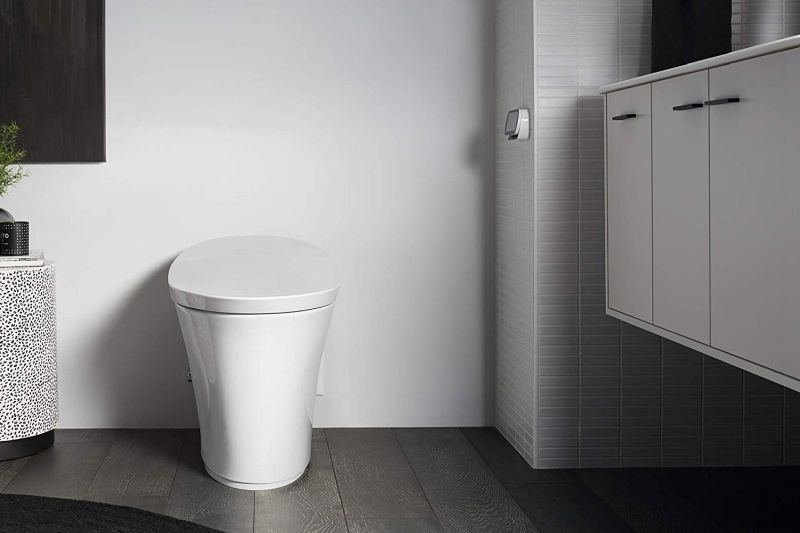 This smart toilet from Kohler is interesting for a variety of different reasons. First, the design is amazing. It's so simple, elegant and organic and it's a one-piece module which makes it look super clean and modern. It's a tankless toilet meant to connected directly to the water supply. the toilet sea is included.
Comfort Height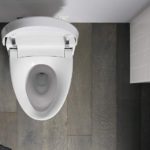 Kohler K-5401-PA-0 Veil Comfort toilet
The dual flush offers a choice of either 0.8 or 1.28 GPF and there's a built-in bidet. 
View Deal
Coway Bidetmega 200E Elongated-Electronic Bidet Seat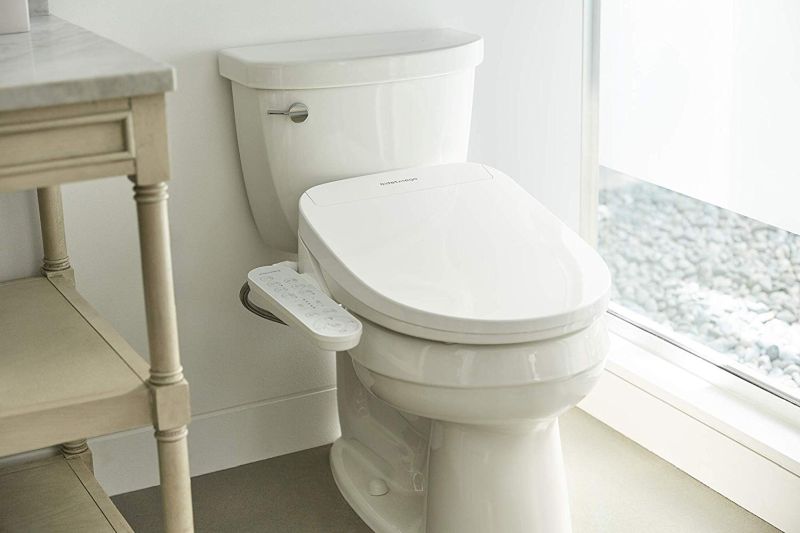 The Coway Bidetmega is a smart bidet seat designed for comfort. It uses a two-step cleaning process and has a dual stainless steel nozzle. The user can customize a variety of features including the water temperature, water pressure, its direction and flow. The seat also has a built-in dryer and a heated seat with three temperature options. 
child- controls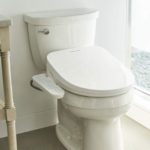 Coway Bidetmega 200E Elongated-Electronic Bidet Seat
The buttons include braille and child controls. 
View Deal
Toto Toilet Seat with Premist and SoftClose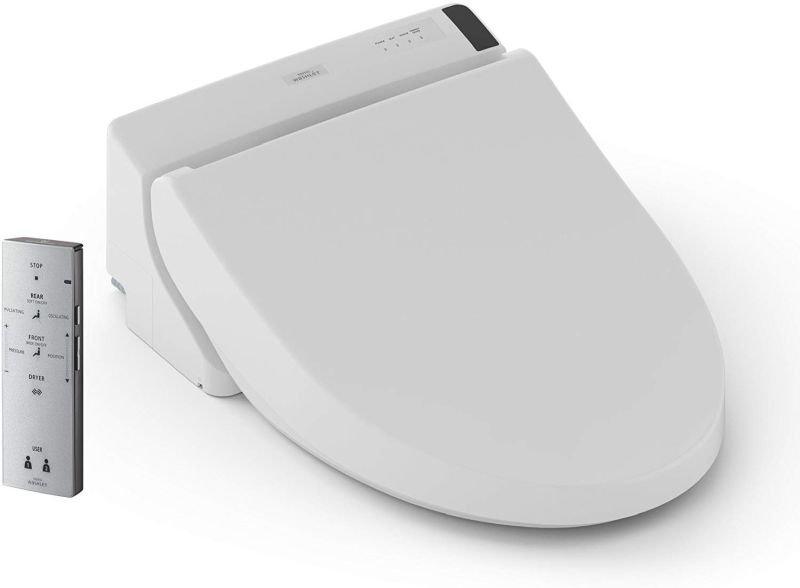 The Toto bidet seat is also quite smart and has a bunch of cool features. It has a heated seat and a simple and attractive design. It also include a warm air dryer and an automatic air deodorizer plus the toilet bowl gets misted before each use for good hygiene.
toto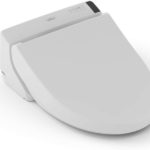 Toto Toilet Seat with Premist and SoftClose
The front and rear warm water jets have pressure settings and different temperature options for maximum comfort.
View Deal
Toto Washlet with Integrated Toilet G400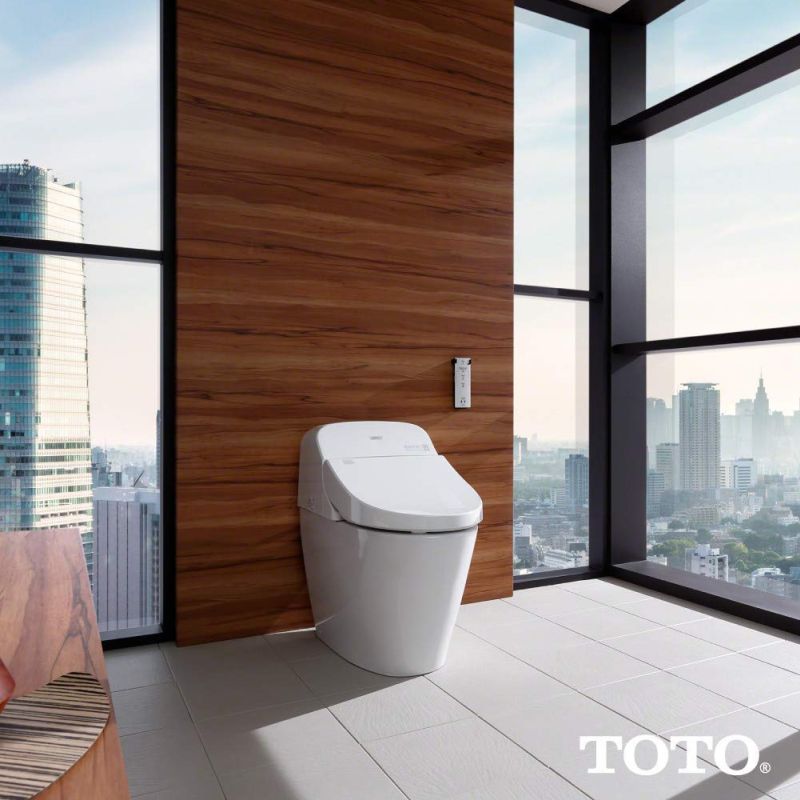 If you're not sure the seat will fit your current toilet or if you want a combo that looks perfect, check out the Toto bidet seat and dual flush toilet which are made for each other quite literally. The special features include five adjustable temperature options and pressure settings, a lid that opens and closes automatically, the heated seat, warm air dryer and air deodorizer.
ADA compliant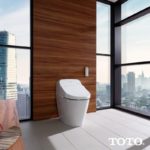 Toto aWashlet with Integrated Toilet G400
Front and rear warm water cleanse with five adjustable temperature and pressure settings
View Deal
WOODBRIDGE Toilet & Bidet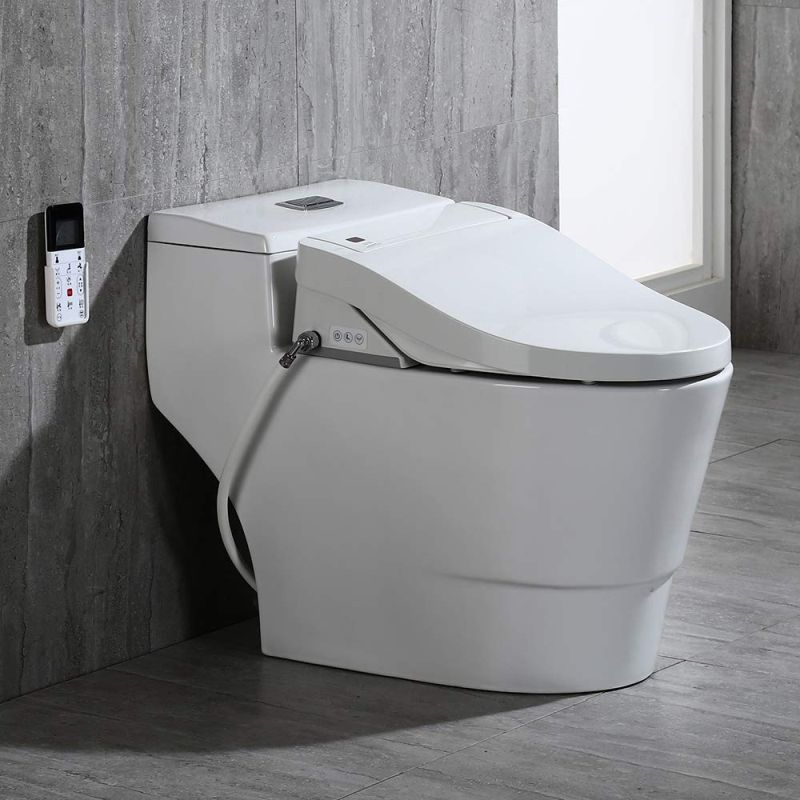 The Woodbridge smart toilet and bidet seat also complement each other perfectly. This is a one-piece module with a simple and modern design. It looks sleek and elegant, it's comfortable, efficient and smart thanks to features such as adjustable water pressure, hygienic filtered water, warm air dryer, water heater, oscillating and massage pulse functions and heated seat.
2-year warramty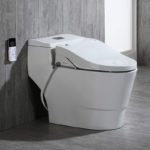 WOODBRIDGE Toilet & Bidet
Comes with with Temperature Controlled Wash Functions and Air Dryer
View Deal
UFFU Smart Bidet Seat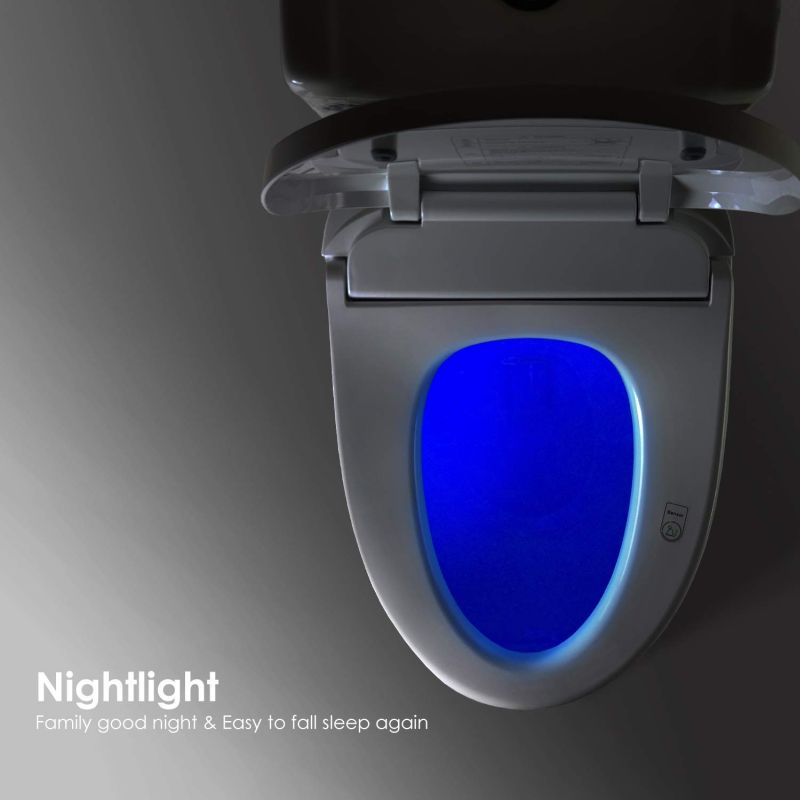 If you're in the market for a great bidet toilet seat with smart features you should also check out this one. It has a lid that closes slowly and quietly to prevent slamming, an automatic built-in night light which illuminates the bowl when it's dark and the ability to heat the water instantly to a comfortable temperature. There's also a built-in warm air dryer and four non-slip mats which prevent it from swinging on the toilet.
Massage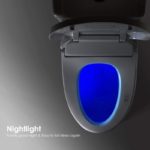 UFFU Smart Bidet Seat
It also manages to maintain a slim and slender design because there's no built-in water tank.
View Deal
Inus Elongated Bidet Toilet Seat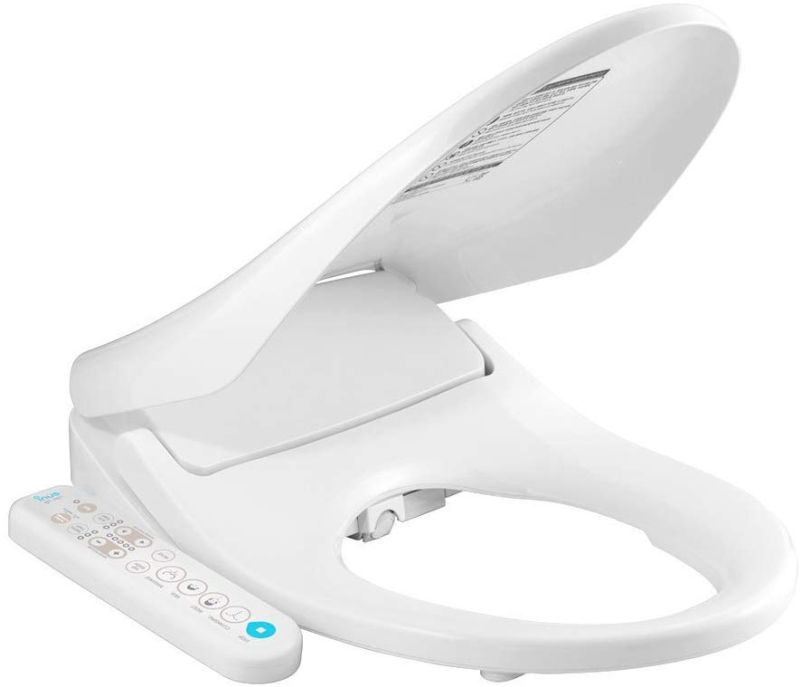 Similarly, the Inus bidet toilet seat uses a tankless system which extracts water only when needed. The water is heated instantaneously to a comfortable temperature. The self-cleaning nozzle's position can be adjusted using the touch panel, the same as the water pressure and the temperature of the water and the seat.
Adjustable Warm Water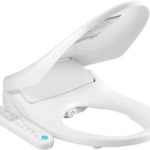 Inus Elongated Bidet Toilet Seat
The smart touch side panel is waterproof and very sensitive, only requiring a light touch.
View Deal
The post The Best Smart Toilets For a Truly Modern Home appeared first on Home Decorating Trends – Homedit.