Maximizing space does not mean you give up on aesthetics. This fabulous apartment in Beijing showcases how to get the job done as it turns a relatively small urban apartment into a charming and light-filled modern urban home. Built for a family of three, this Chinese apartment was designed by Hao Design keeping in mind the specific needs of the family that resides within. With homeowners who spend plenty of time within the confines of the apartment and bring work home regularly, it was important to create an effective, efficient and yet relaxing interior. The Starburst House accomplishes this using a backdrop that is neutral and still has ample textural contrast.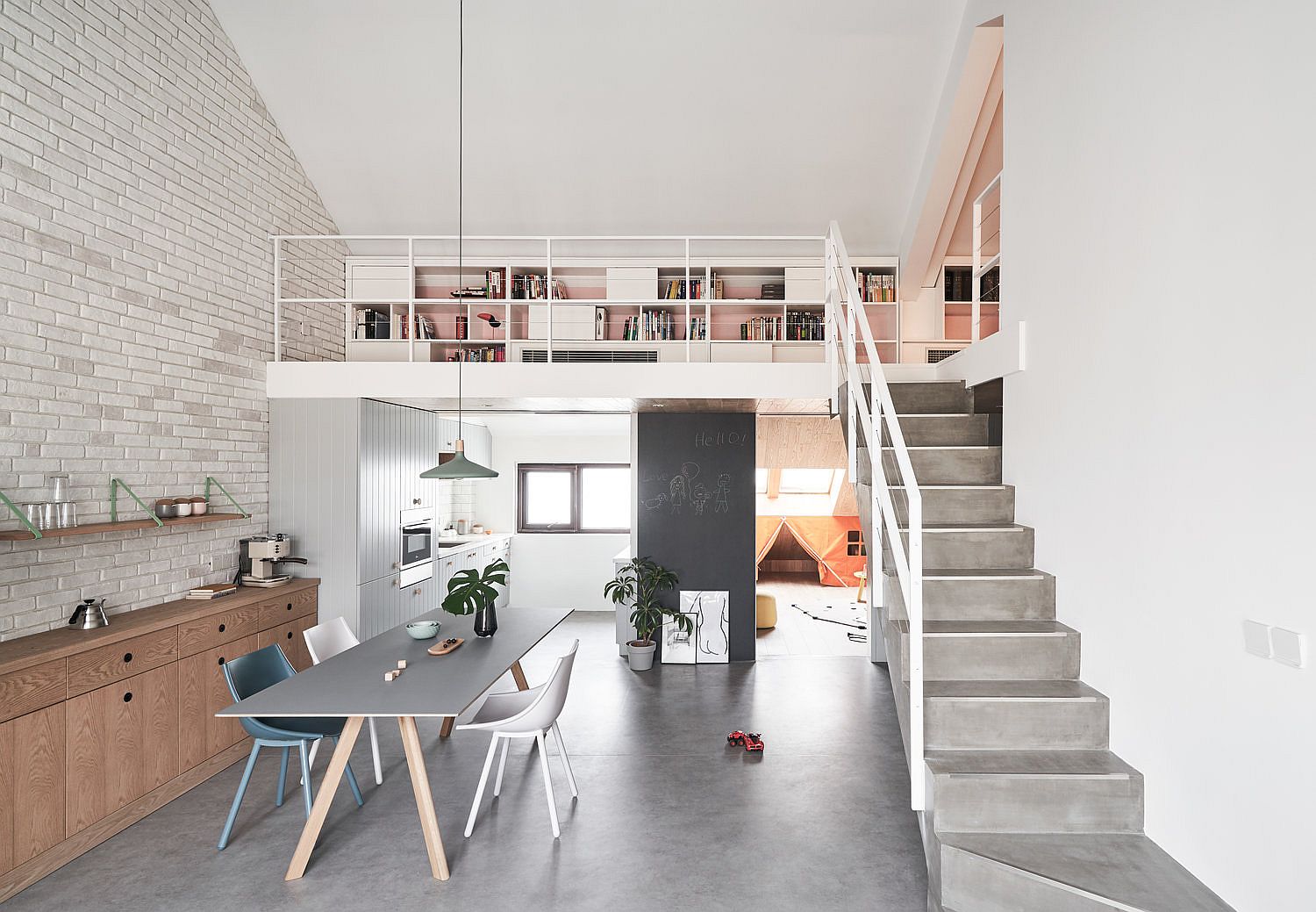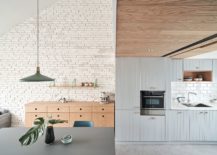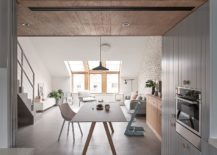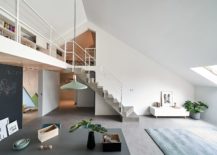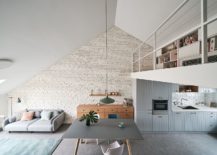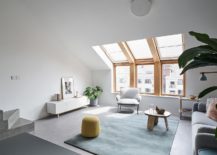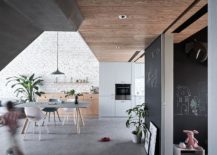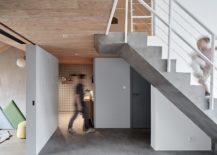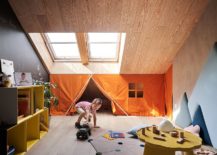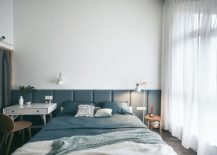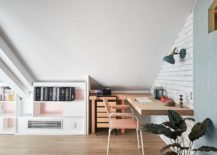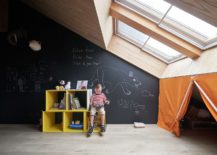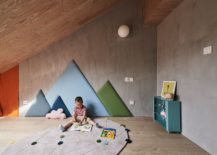 The lower level of the apartment contains the living area, kitchen and dining space along with the kids' room and play area. It is the top mezzanine floor that holds the master bedroom, bathroom and the study. A series of smart, space-savvy open bookshelves line the landing area of the mezzanine floor and offer ample storage space. Even on the lower level, space is maximized using modular wooden cabinets, a single-wall kitchen and a living room that borrows heavily from Scandinavian style.
RELATED: Space-Savvy Italian Home Delights with a Nifty Mezzanine-Level Bedroom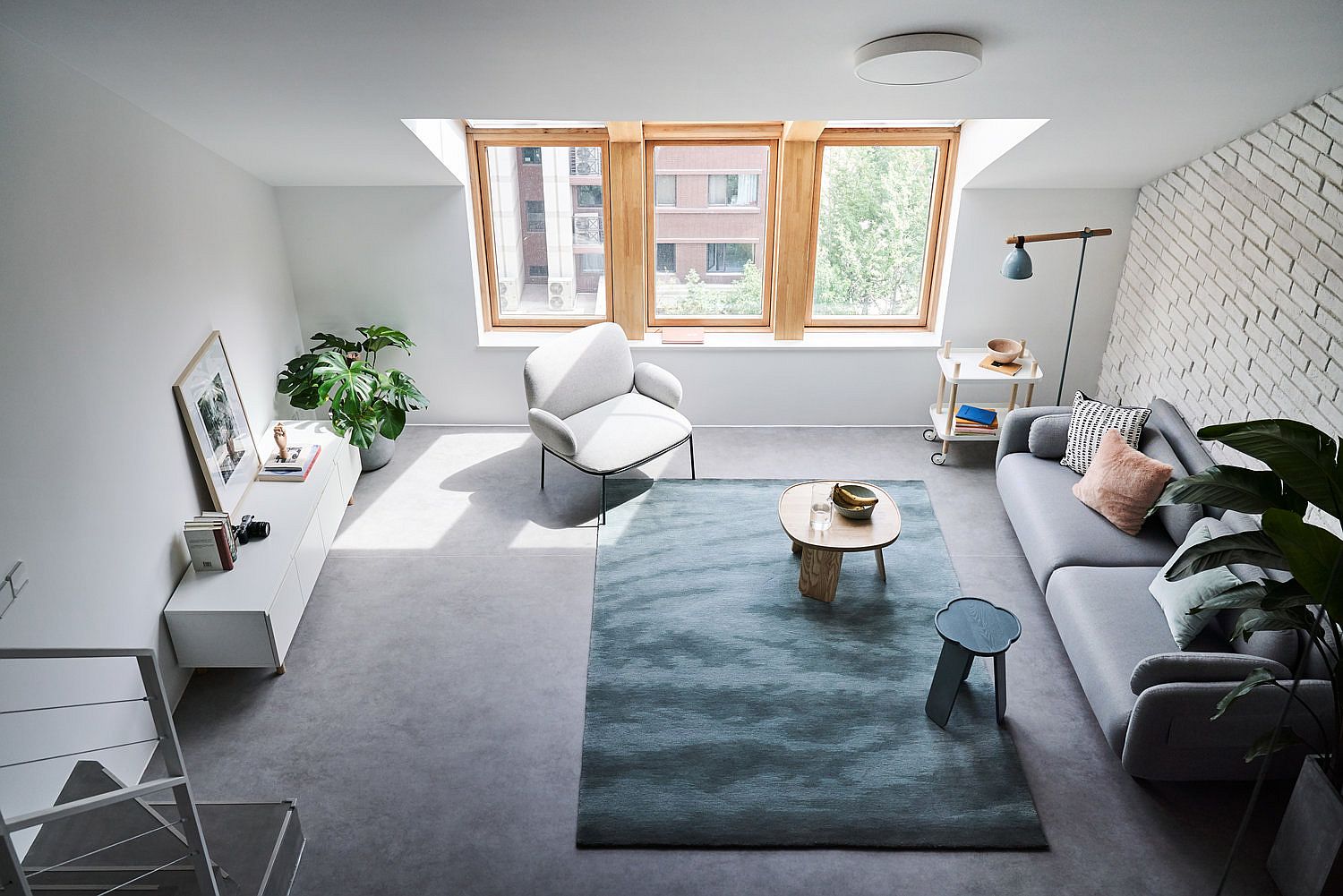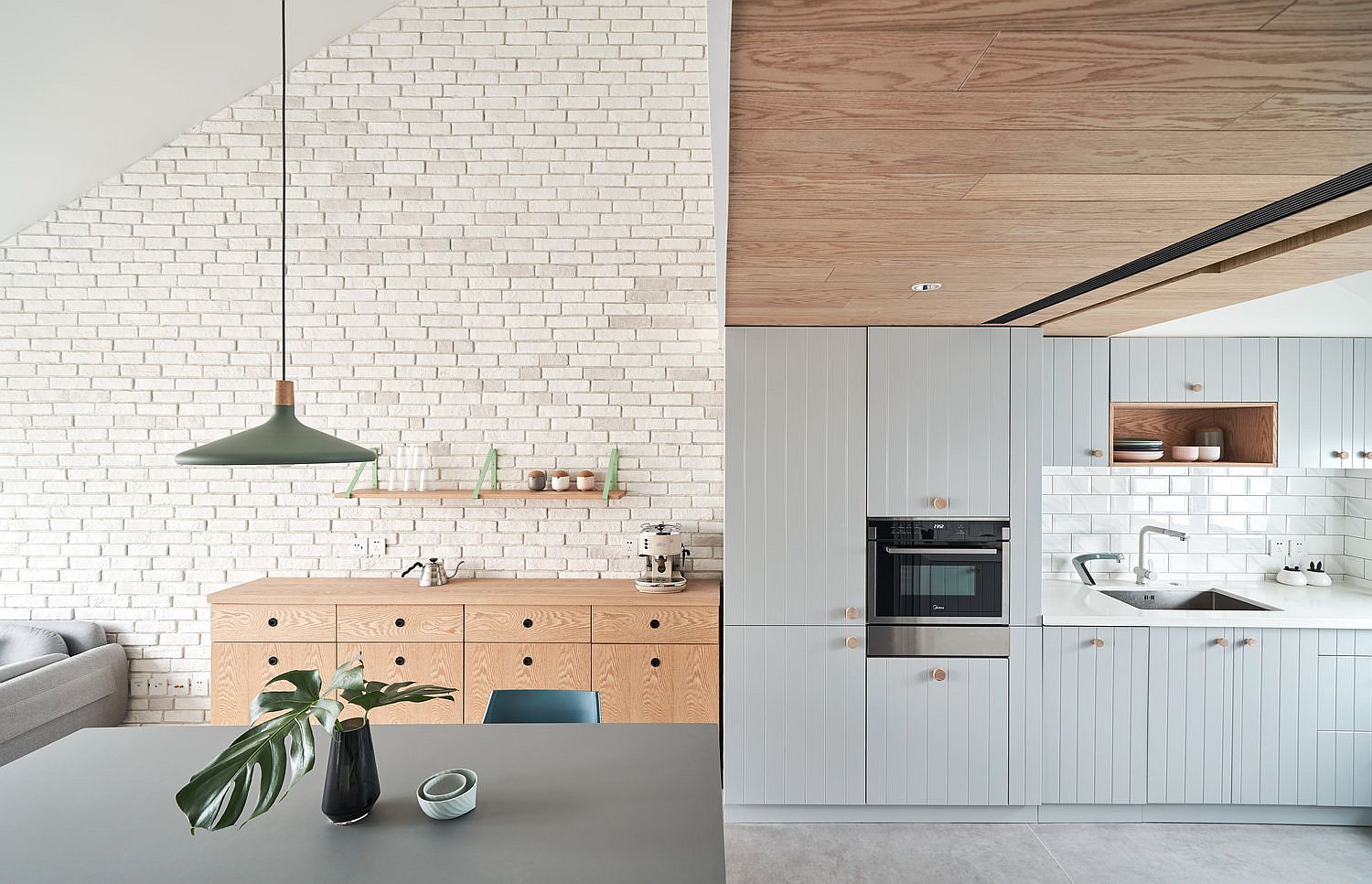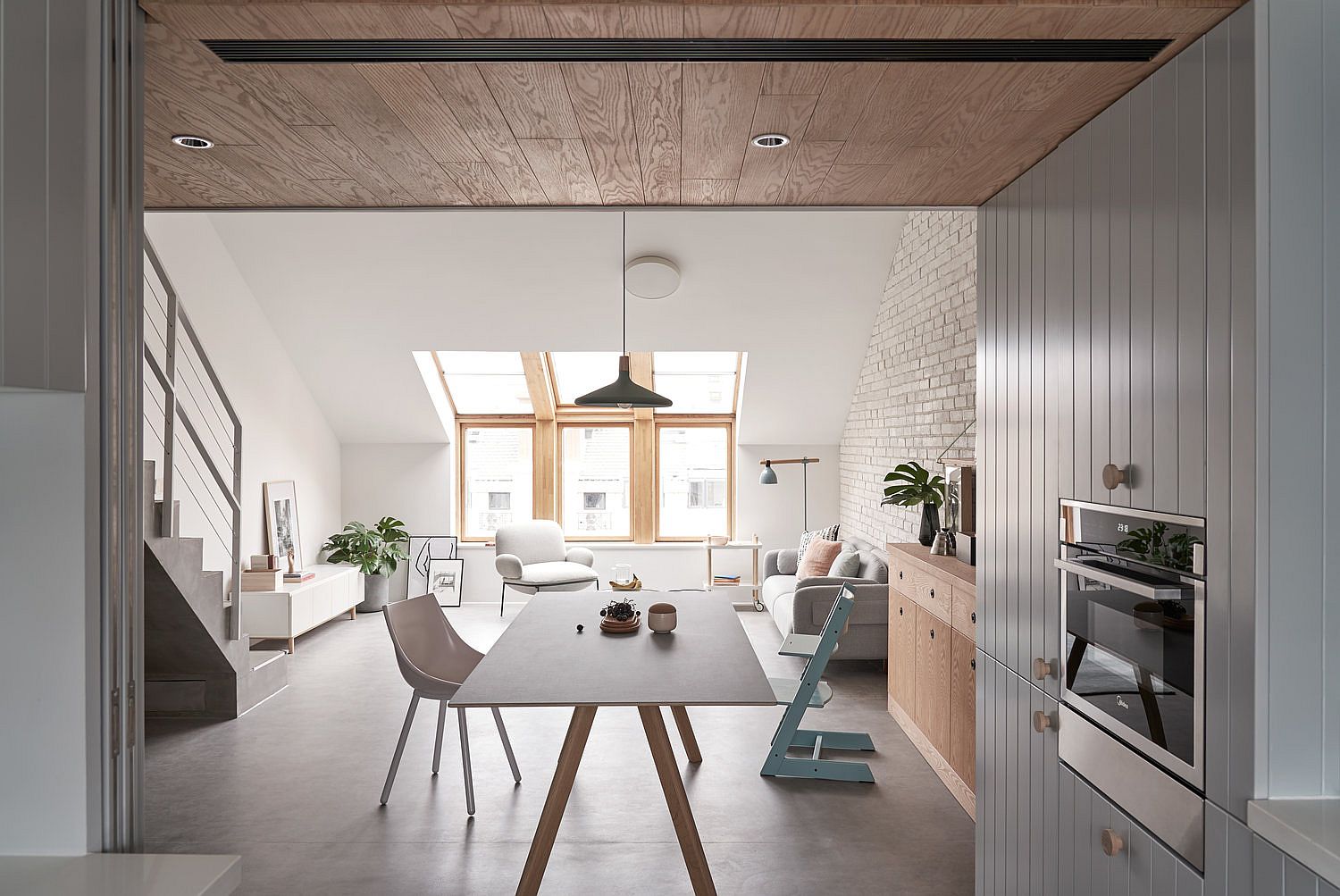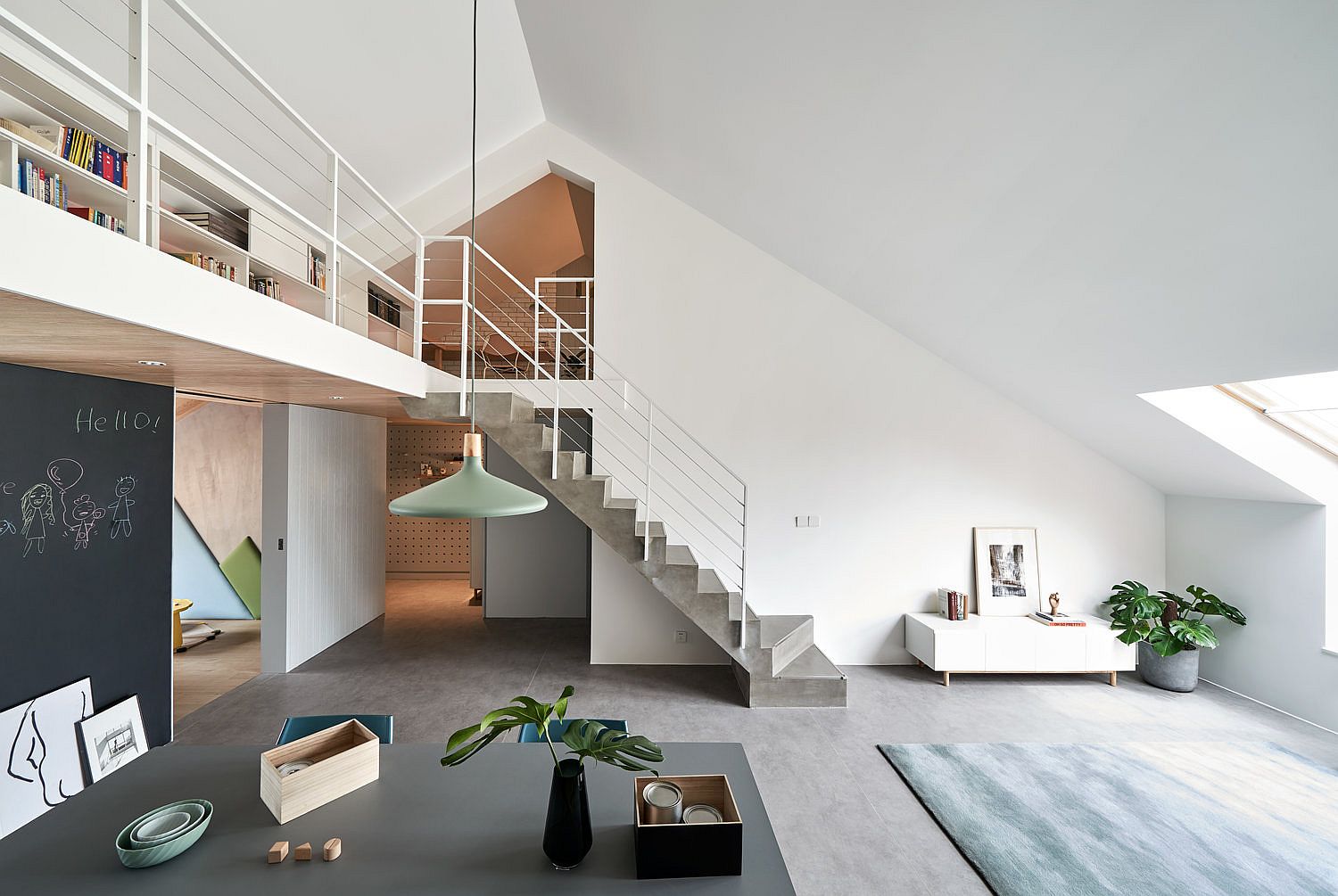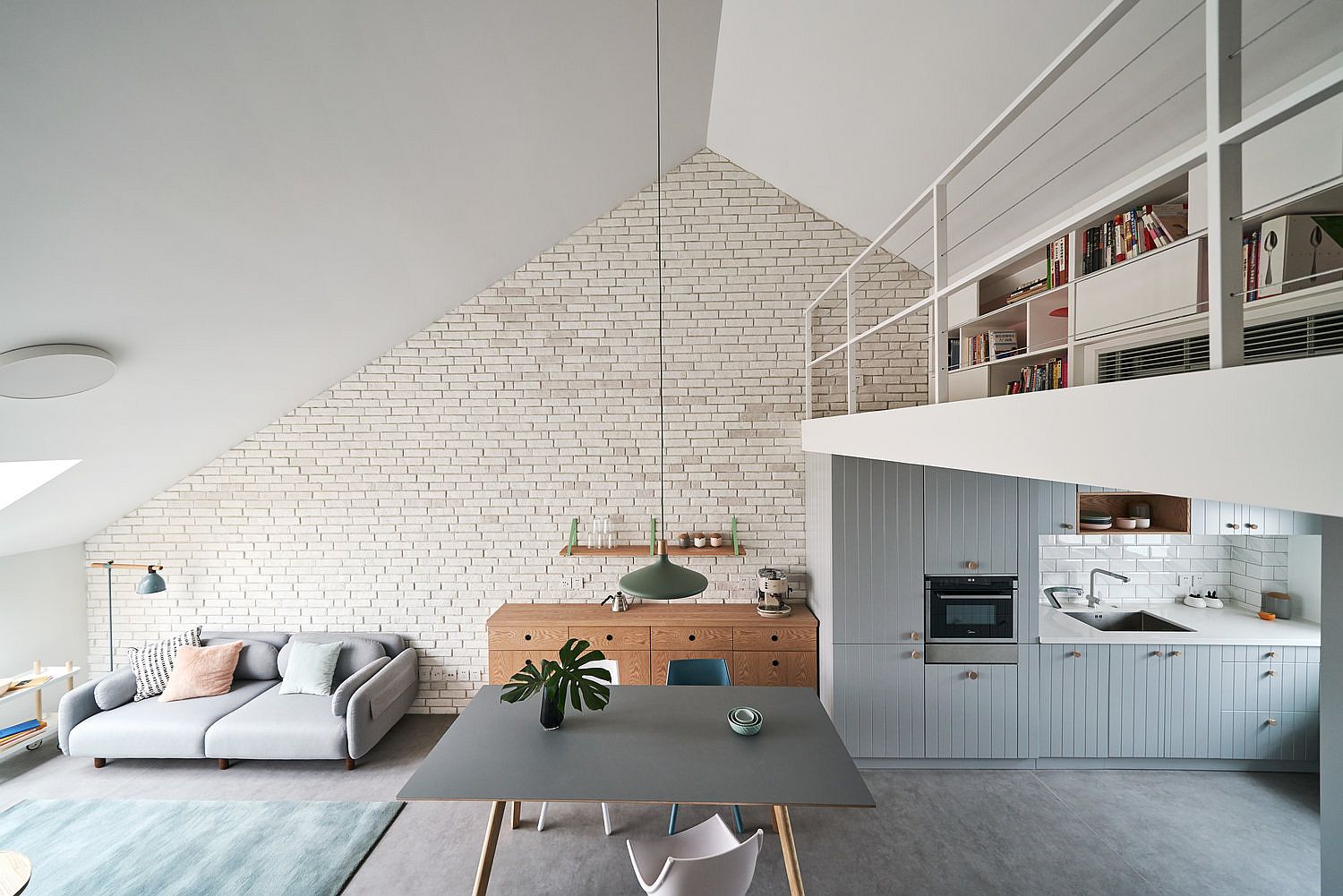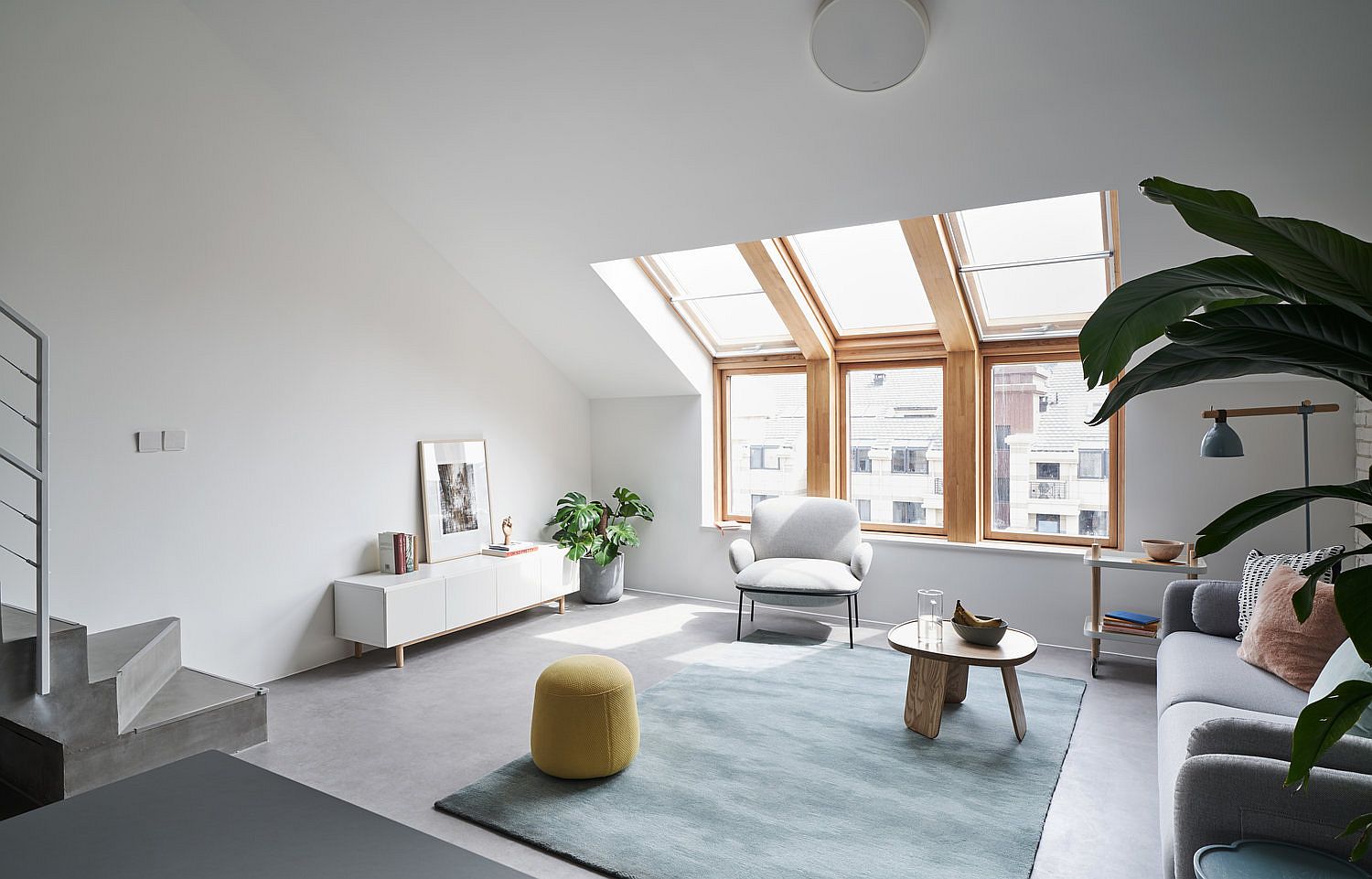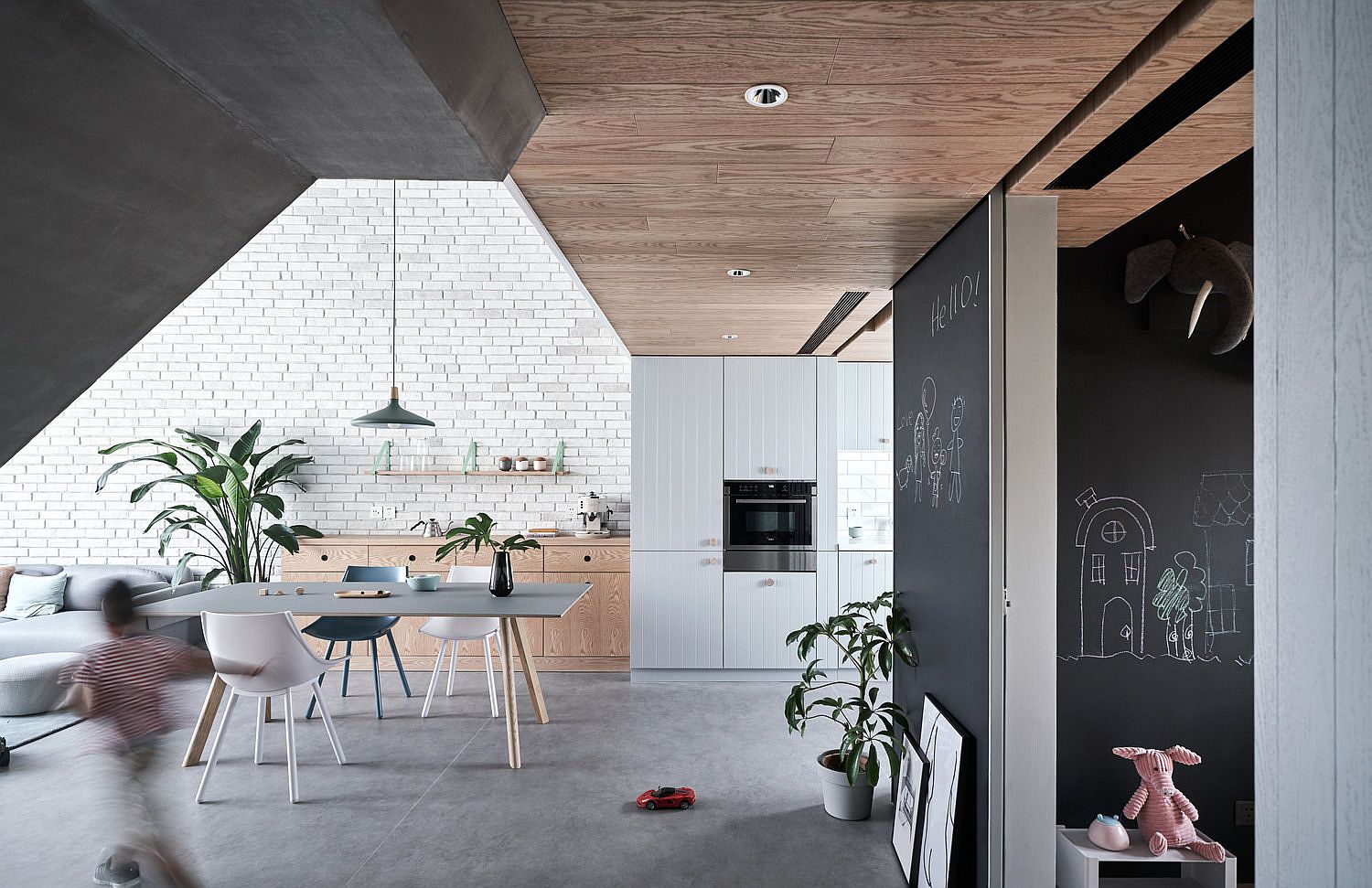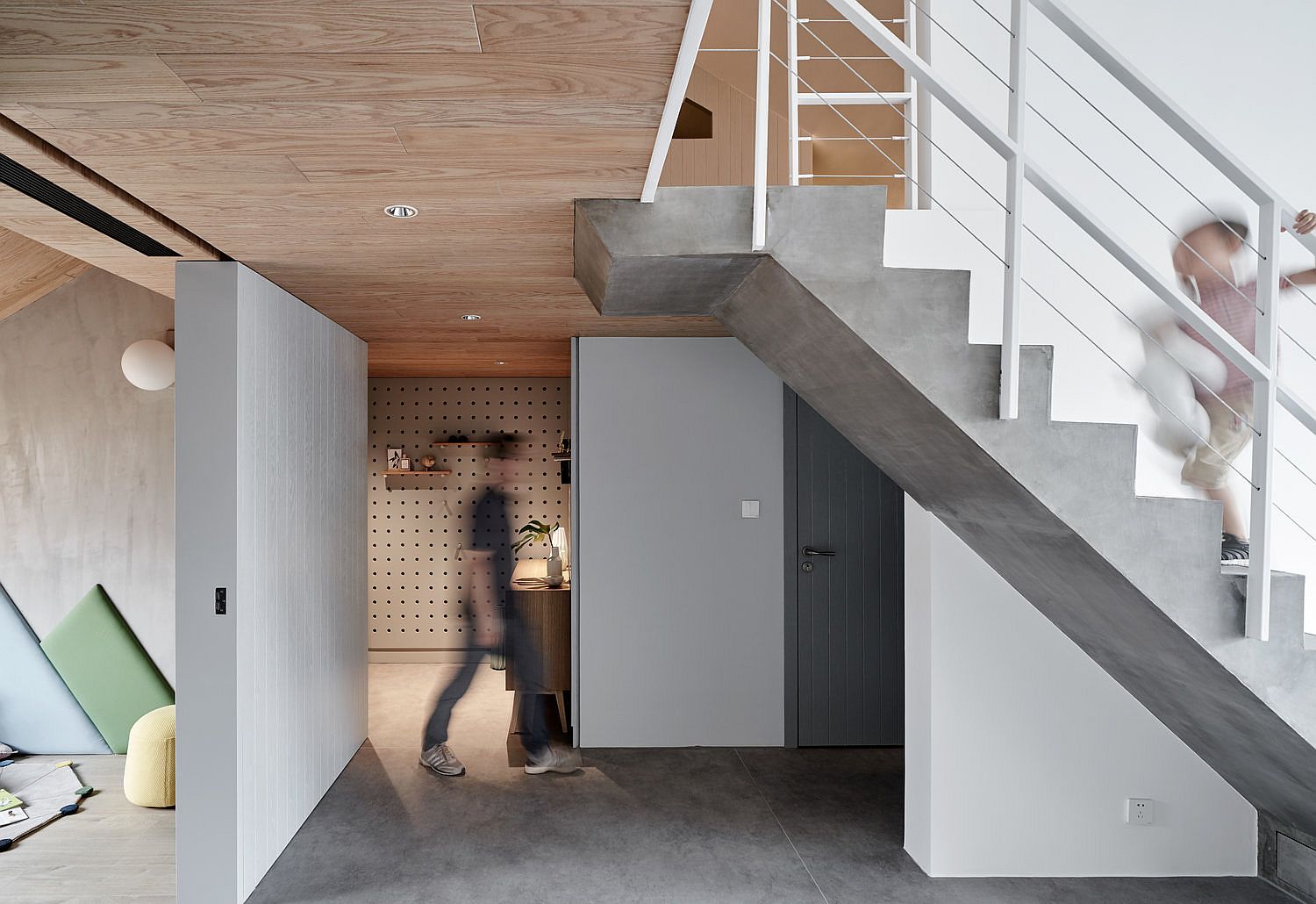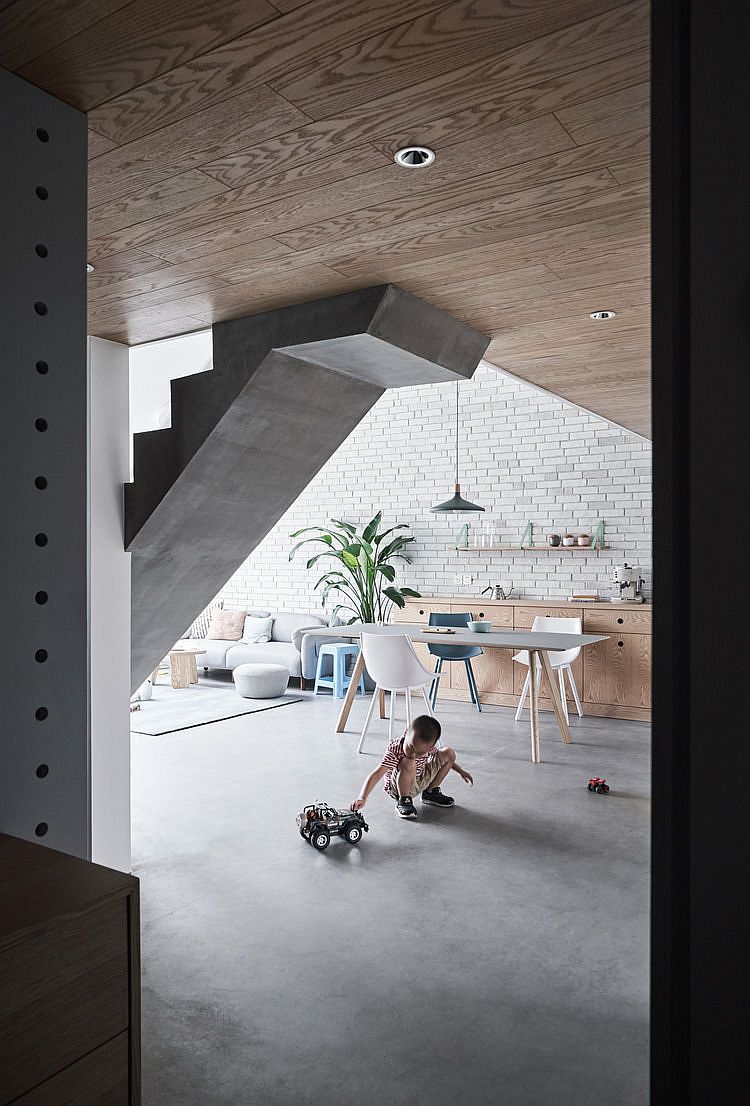 White tiles wit distressed finish on the walls, concrete floors and staircase and wooden cabinets along with the large glass windows make sure there is no monotony despite the minimal use of color. Smart and innovative ideas like the playzone crafted using colorful orange curtains, chalkboards walls in the kids' room and bright curtains replacing bathroom doors put the final touches on an apartment that is anything but mundane.
RELATED: Think Vertical: Space-Savvy Kitchen and Mezzanine in Small Barcelona Apartment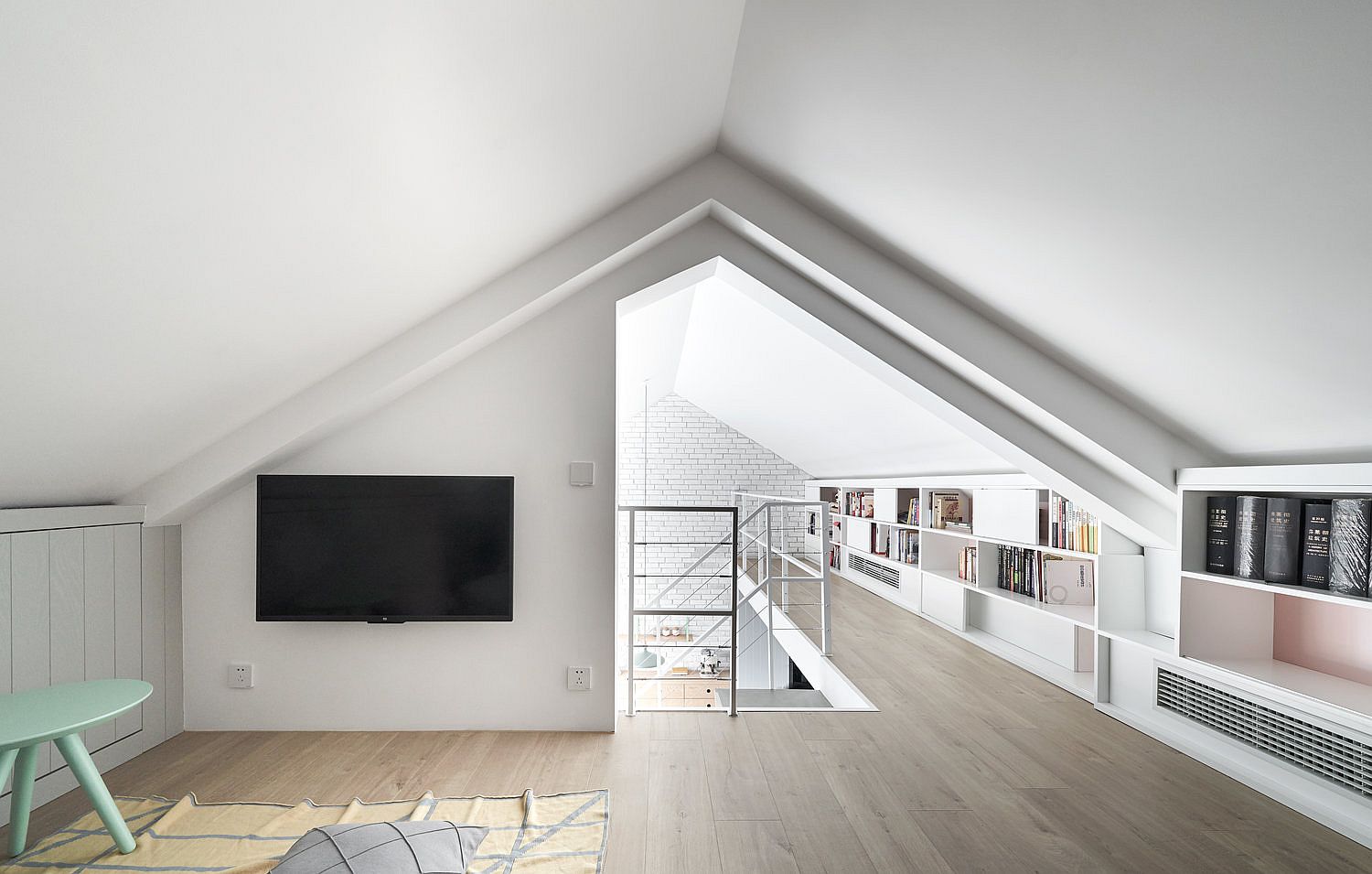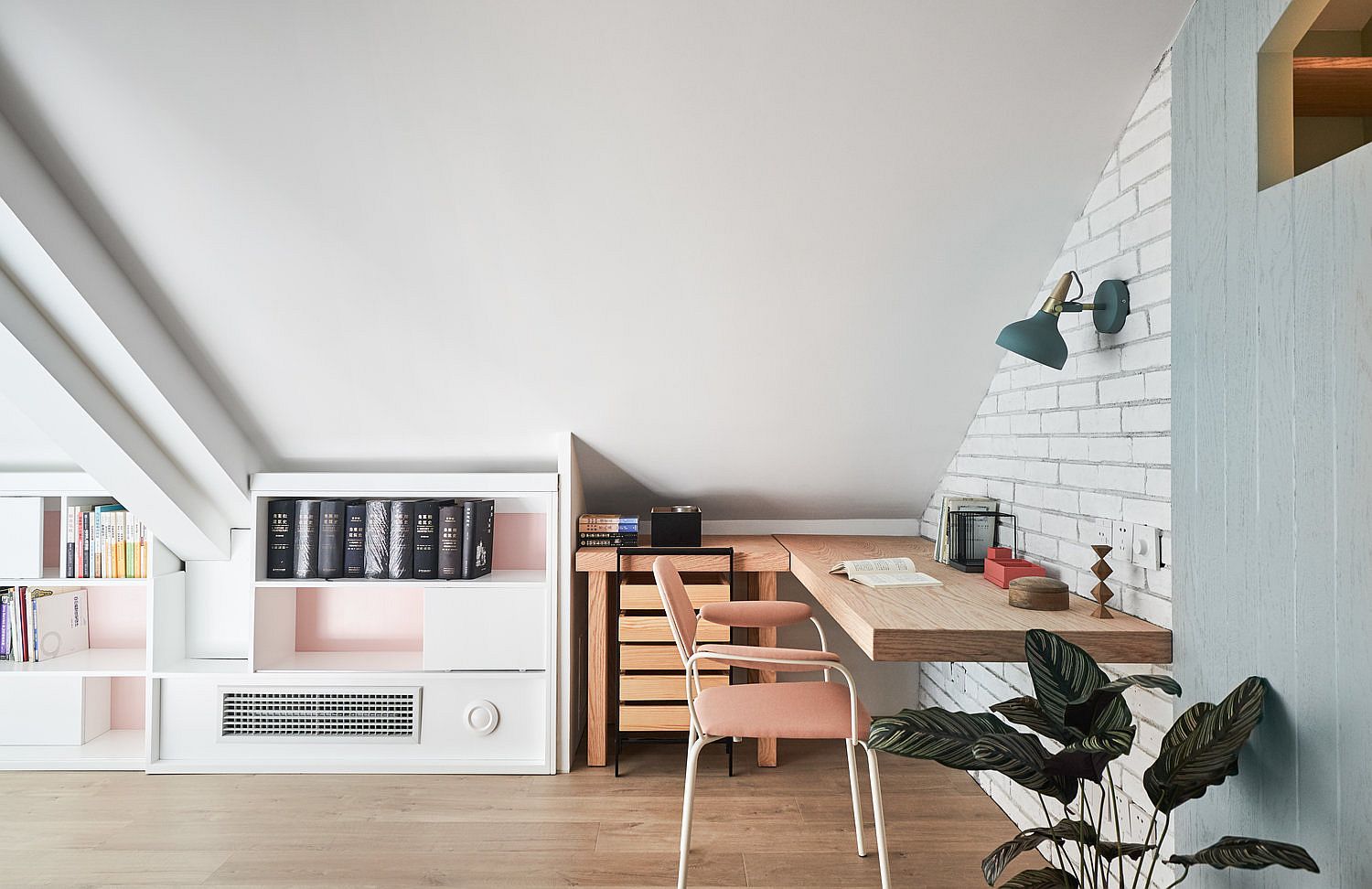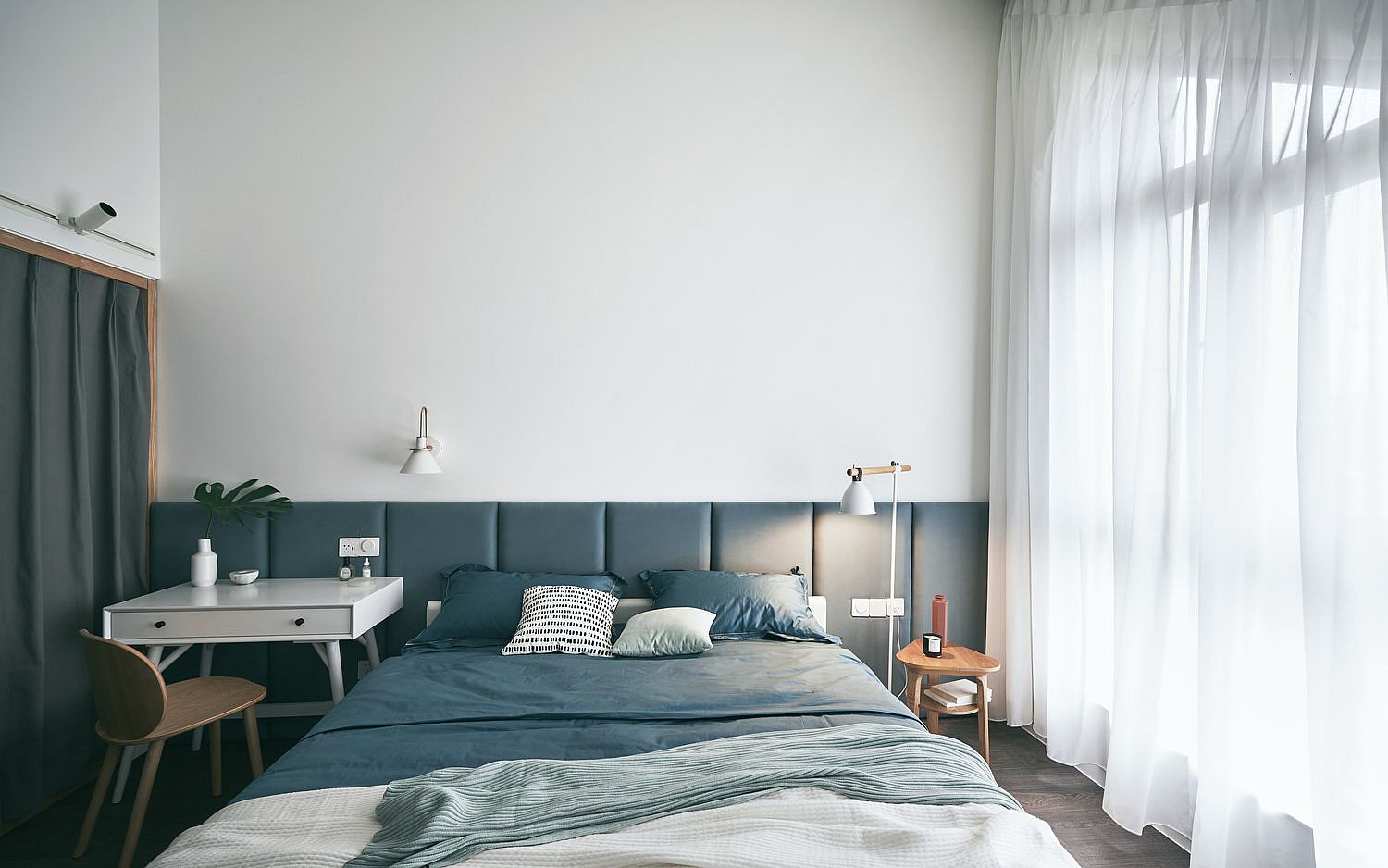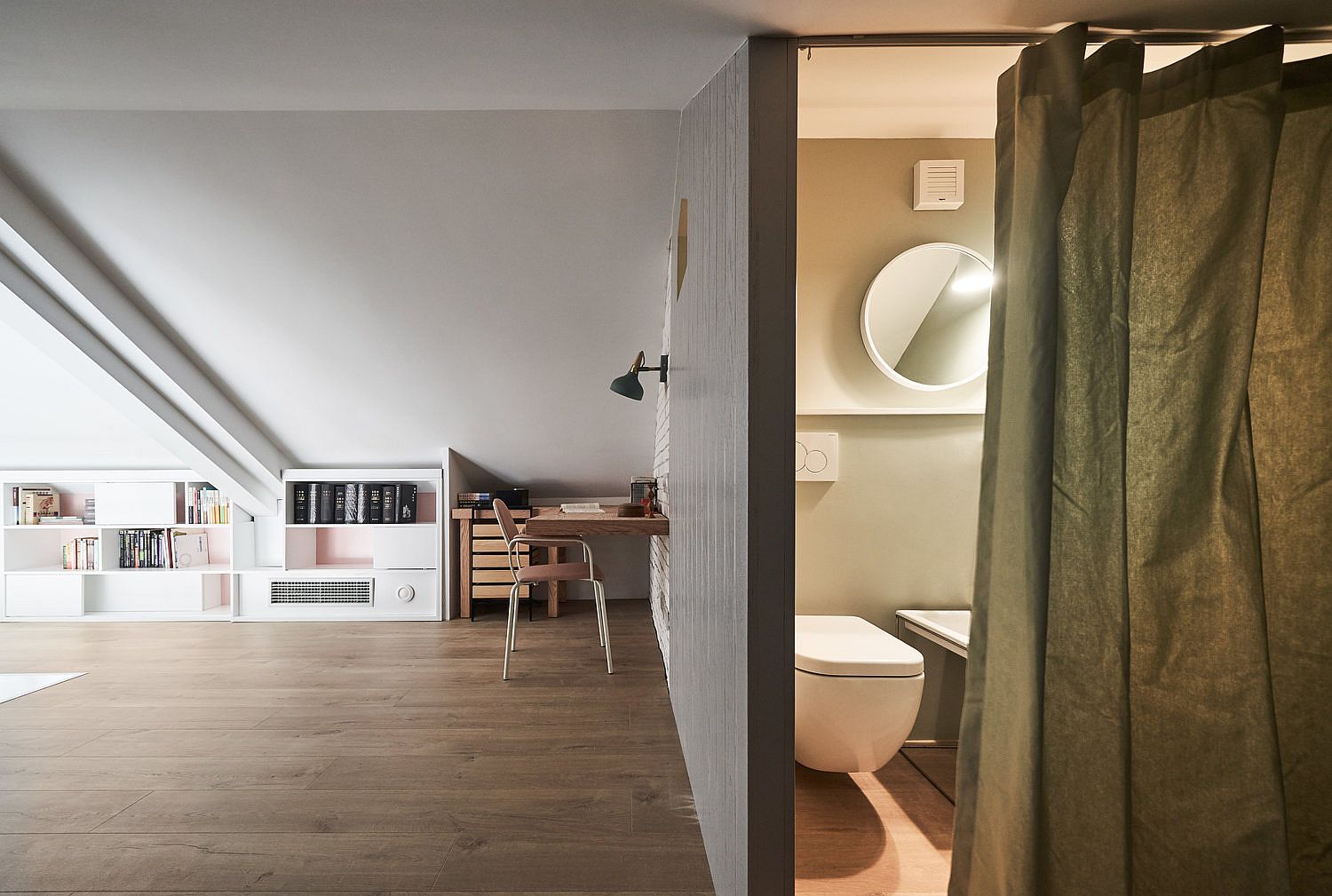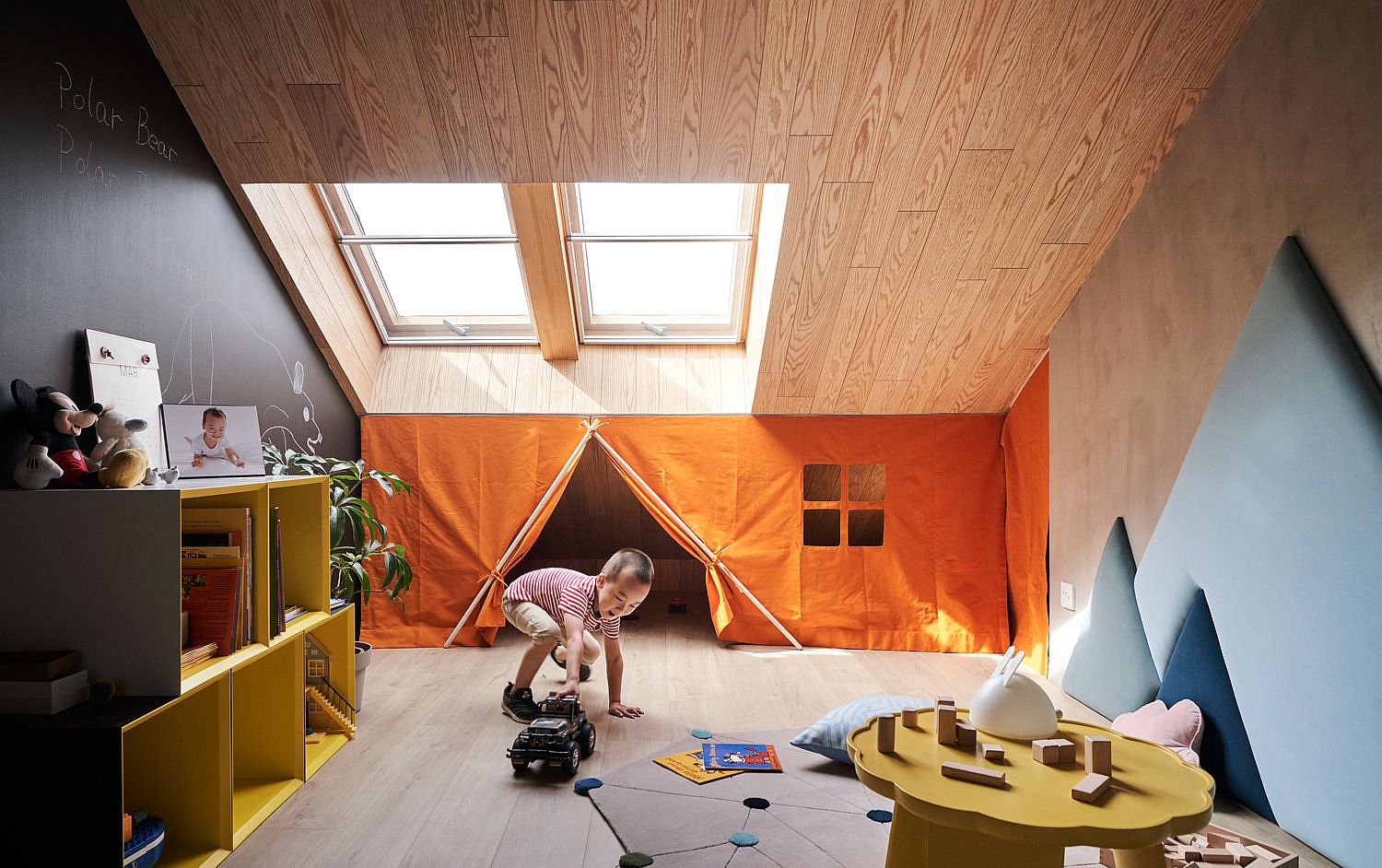 The mezzanine design gives an open public space, retaining the ceiling structure and height, and promoting visual penetration. The children's room is under the stairs, which prevents the children from moving, and can also extend the fun of the secret base. There are shoes and chairs in the entrance area, and the entrance table is convenient for hanging on the left side. The schoolbags that children can come back from school can also be hung at a suitable height, and the storage is more flexible.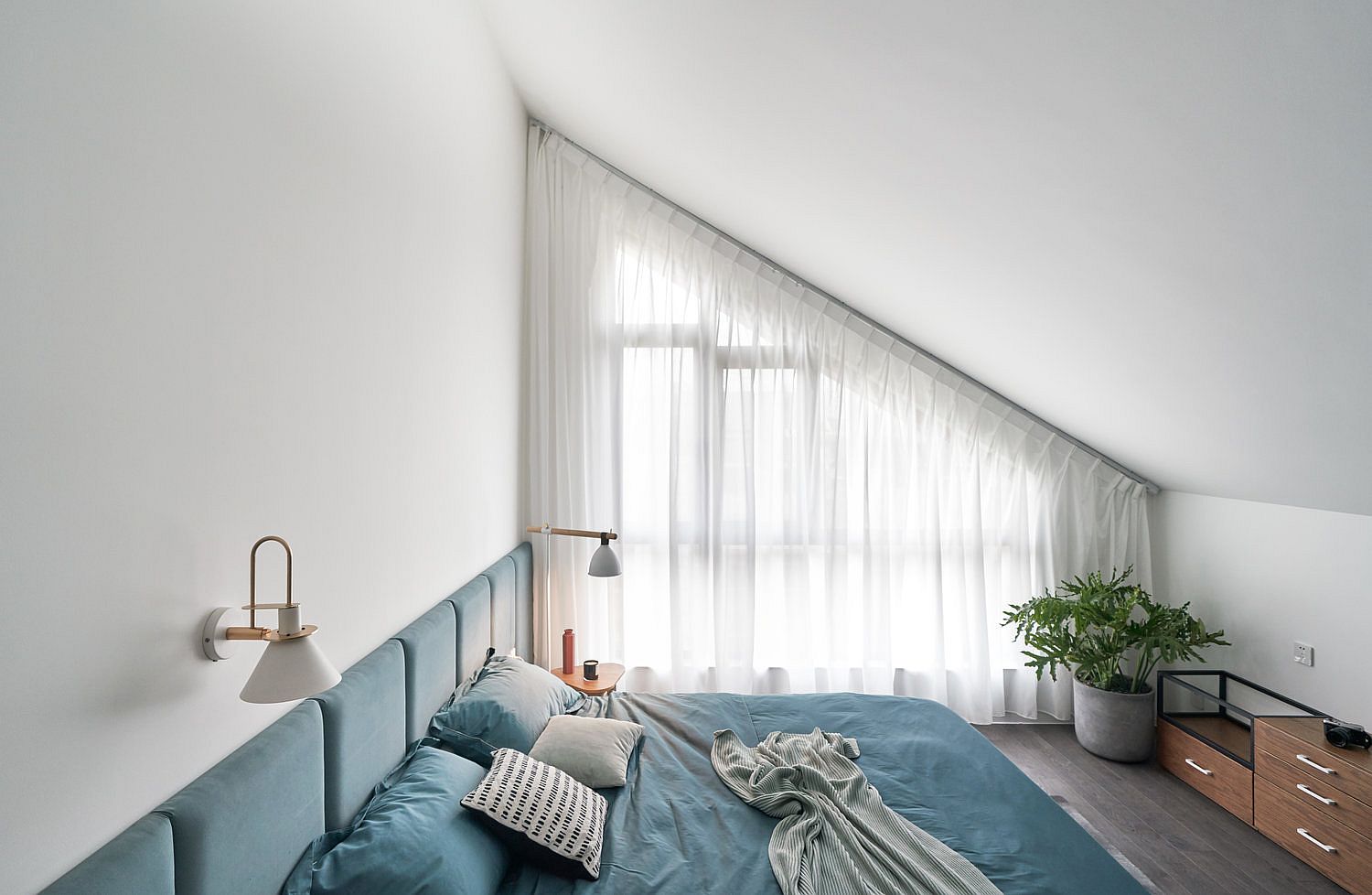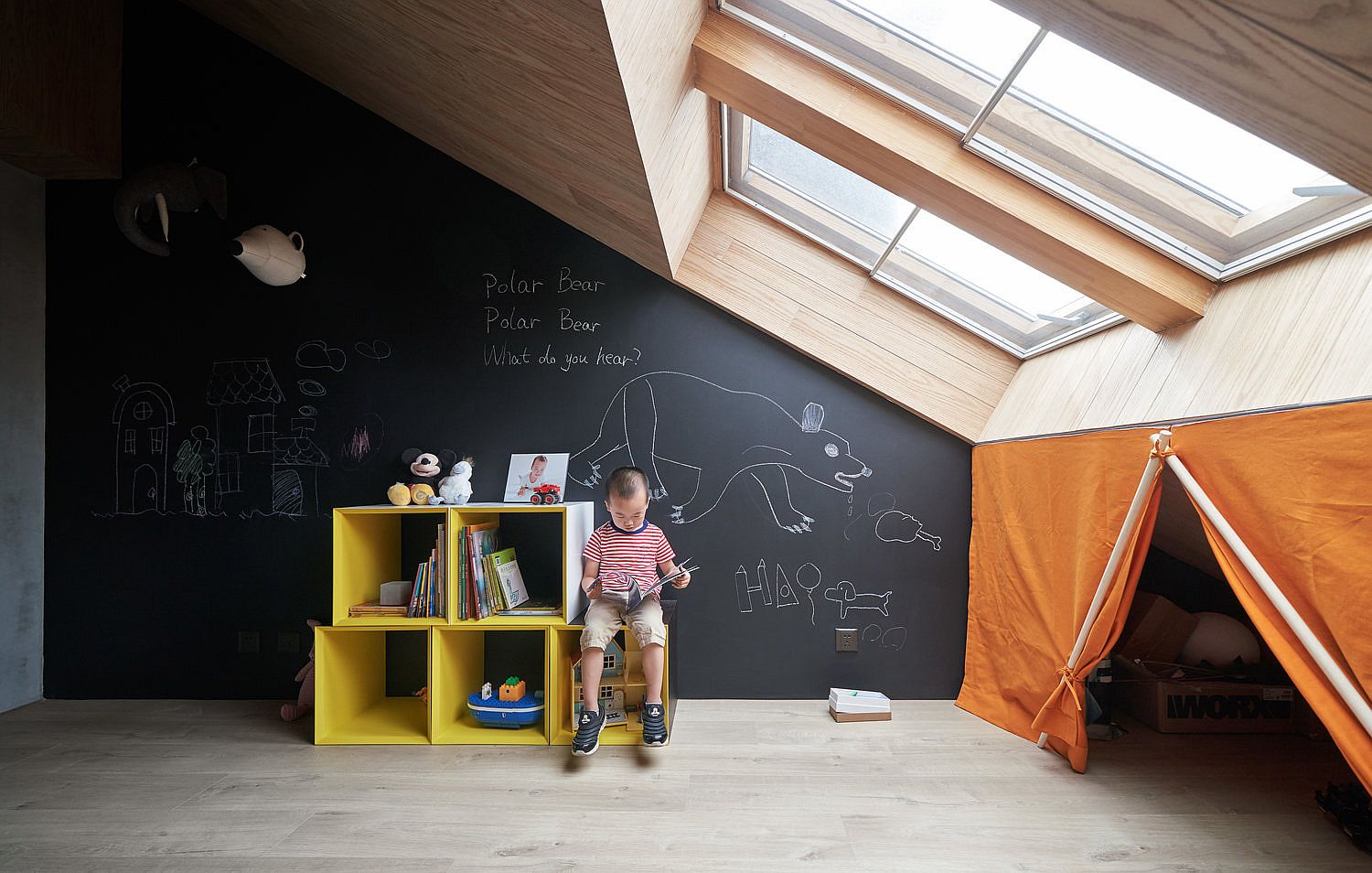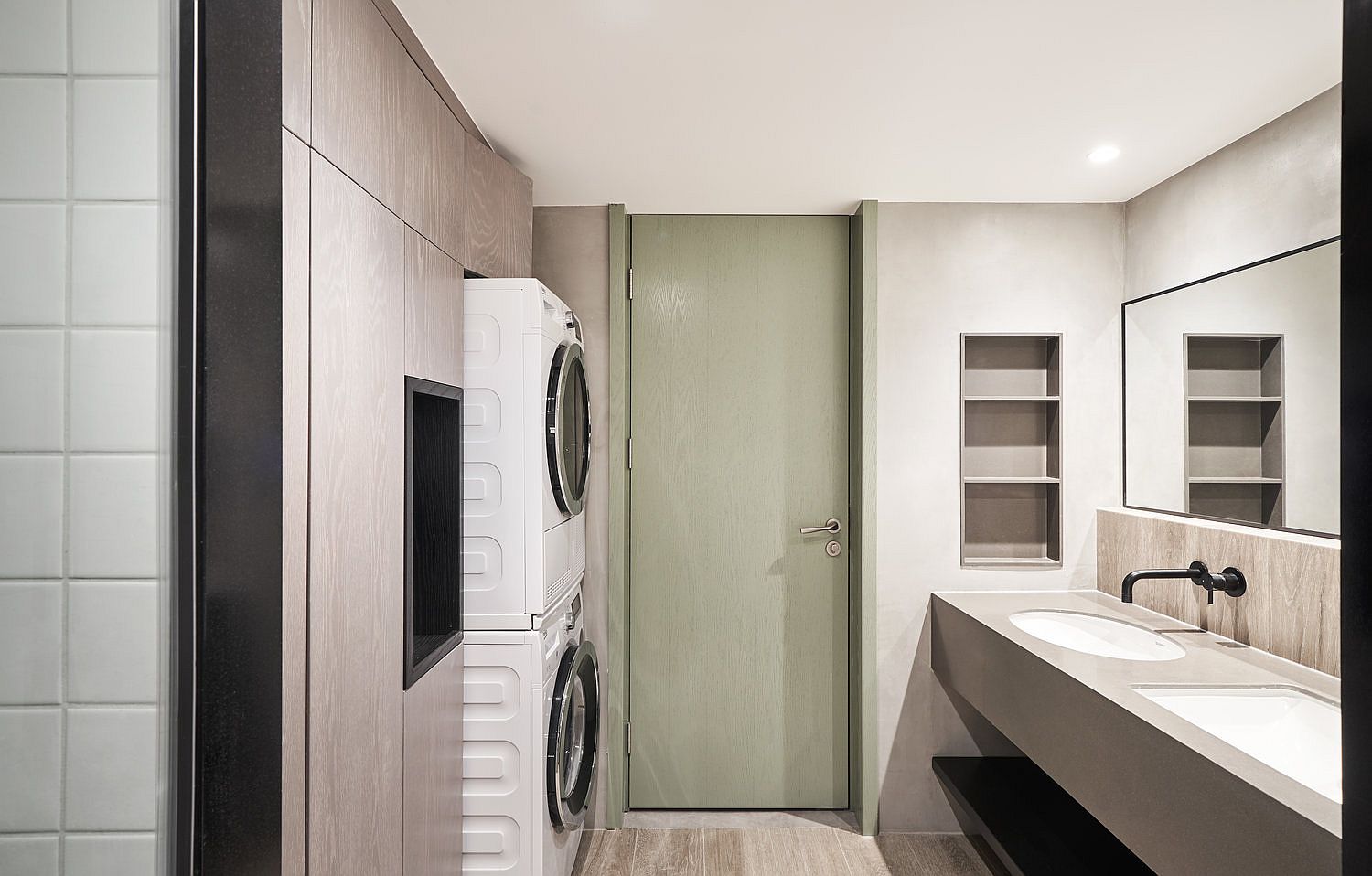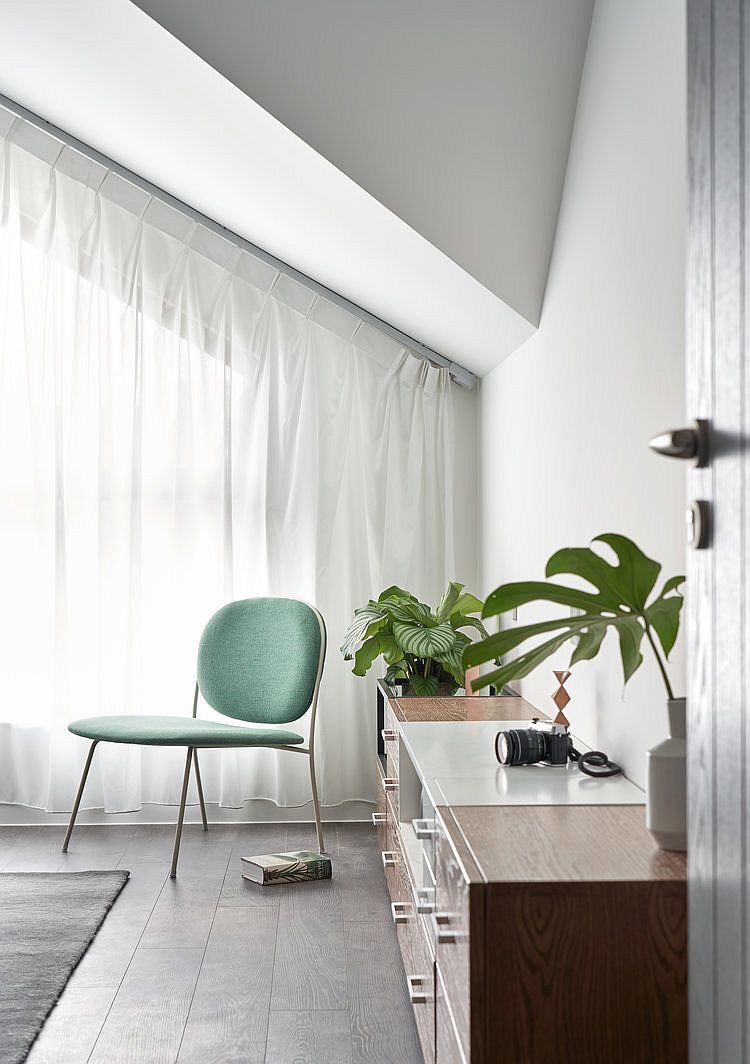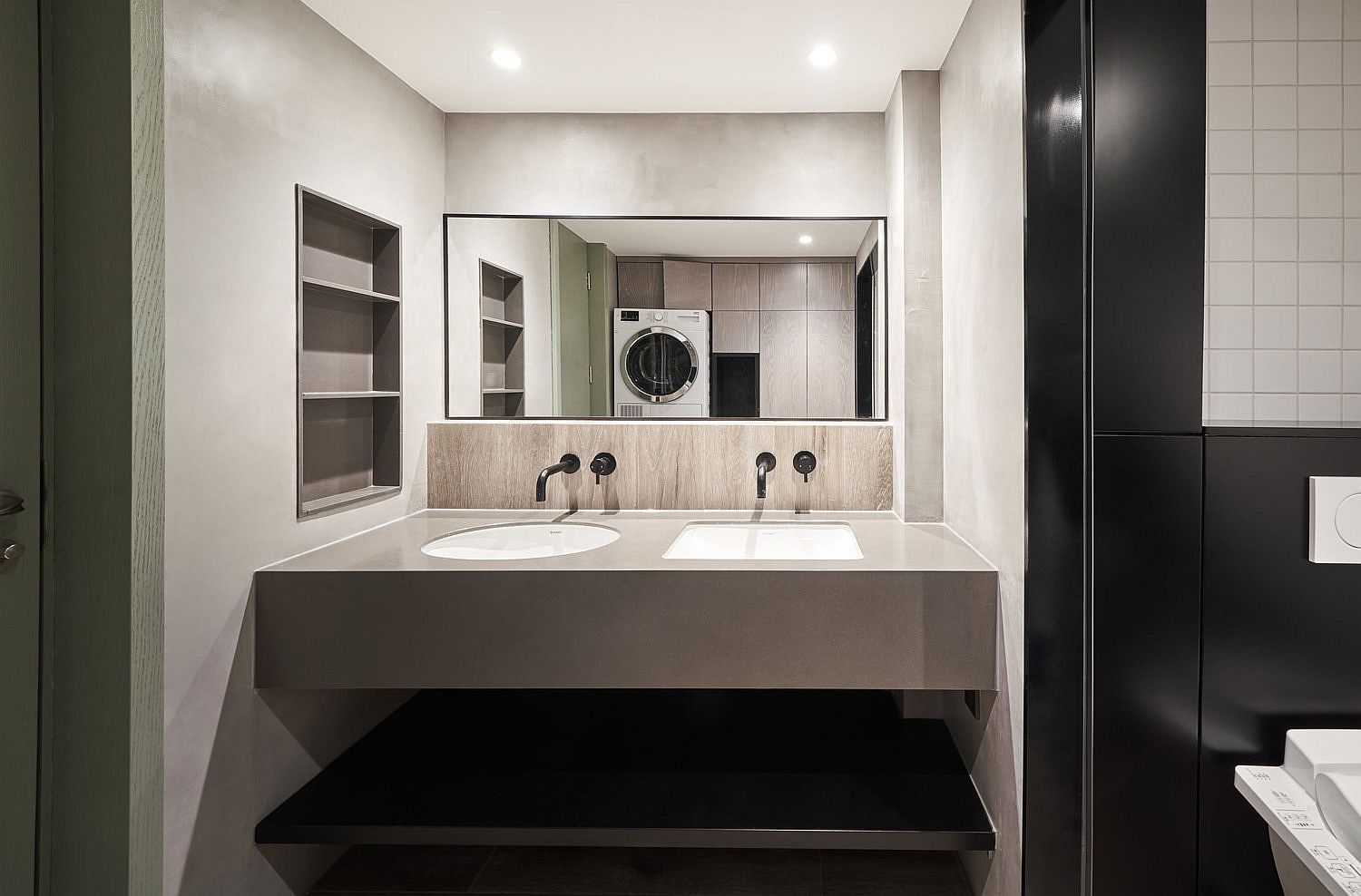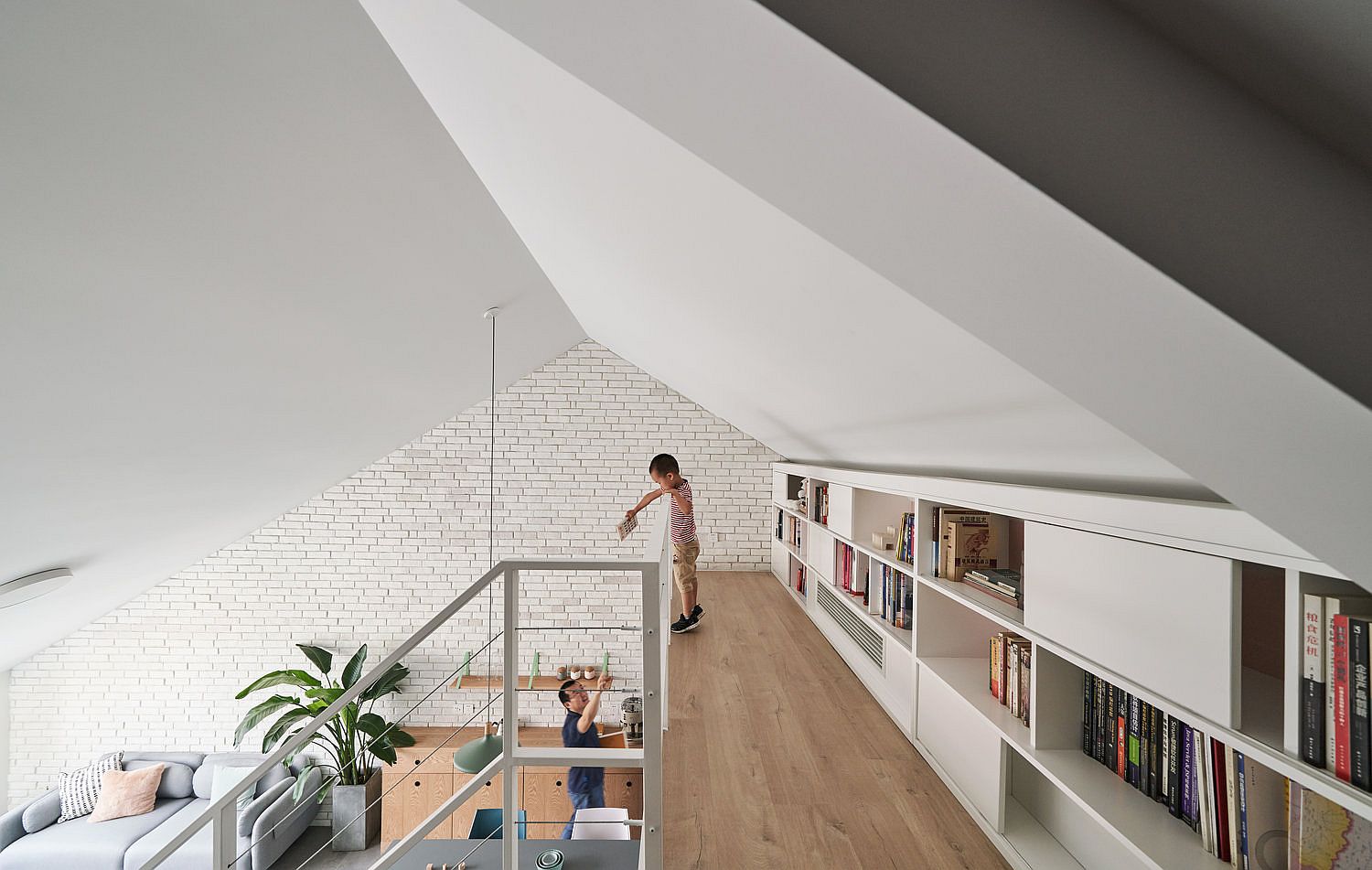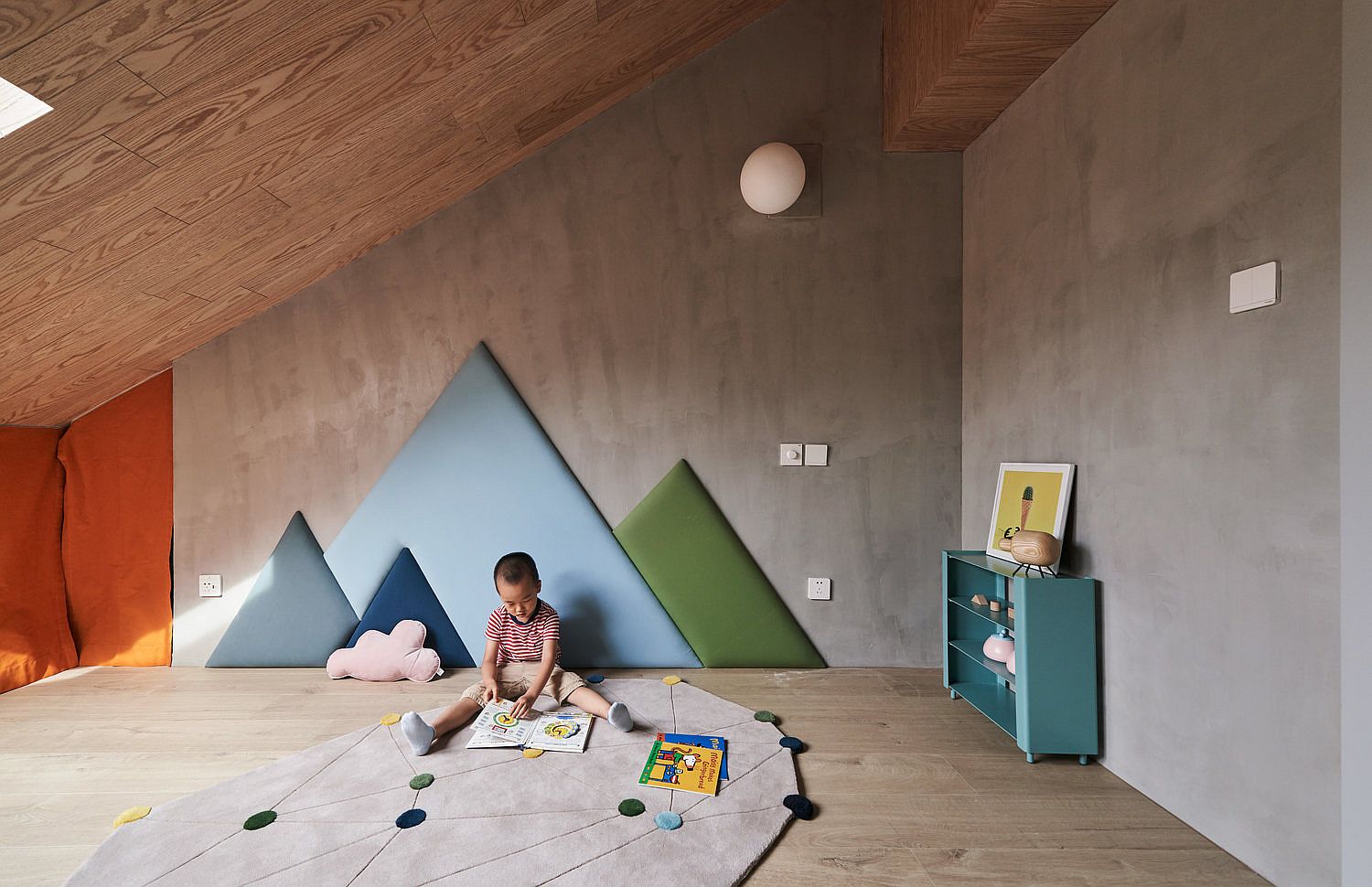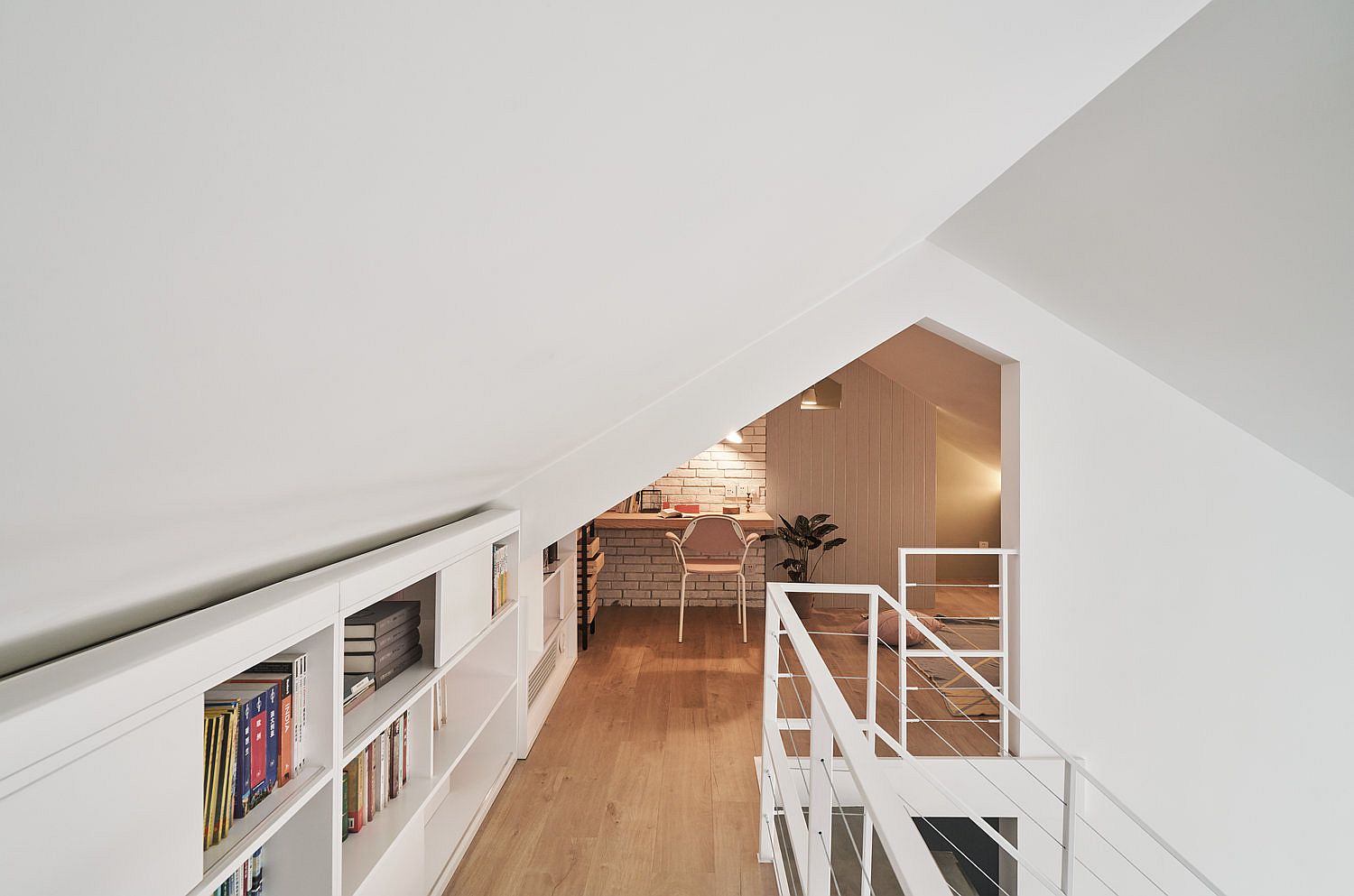 You're reading Space-Savvy Family Apartment in Beijing with a Smart Mezzanine Level, originally posted on Decoist. If you enjoyed this post, be sure to follow Decoist on Twitter, Facebook and Pinterest.