Kitchen office is an idea that is quickly catching on in a world where bringing work home is all too easy. Best kitchen workspaces and home offices allow you to work in peace even as you keep an eye on little ones around. There is also the added advantage of saving-space in a home where every square inch matters immensely. In tiny homes, the kitchen office is a clever space-saver that can be easily incorporated without major makeovers. And your kitchen cabinets can provide additional storage options as well.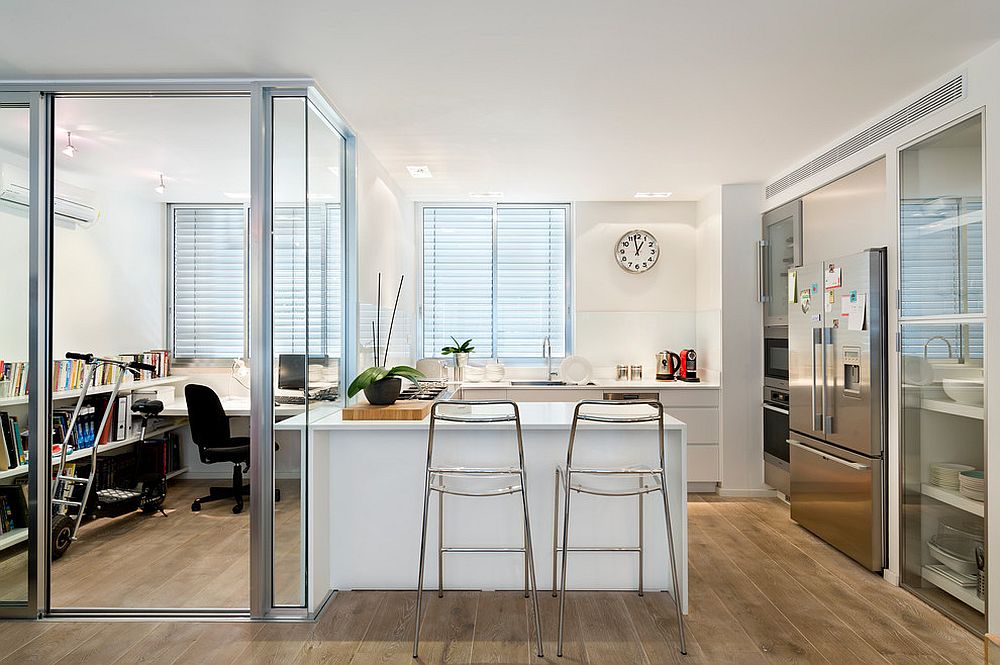 The best kitchen office spaces are ones that work with the existing theme and style of your home. With open plan living areas becoming the norm, there is plenty of space for the tiny workstation in the kitchen that serves all your home office needs. Of course, some might prefer a work area that is modest and minimal while others need a home office that is dedicated and serves you well for 8 hours each day. In here are 20 inspirations that offer something for everyone; a perfect way tp blend work and personal life –
Maximizing Corners in the Kitchen
The easiest way to add a home workstation in the kitchen is by tapping into the power of those unused corners that have been neglected for far too long. All you need here is a simple bench or desk along with a smart chair to create this ergonomic workstation that is a perfect, tiny home office. If you are not too keen on adding an exclusive desk and chair, an extension of one of the kitchen countertops along with a bar stool will do just fine. If you have a few floating shelves or wall-mounted cabinets above, then all is set.
RELATED: Small Contemporary Kitchen Makes Room For Home Office and Laundry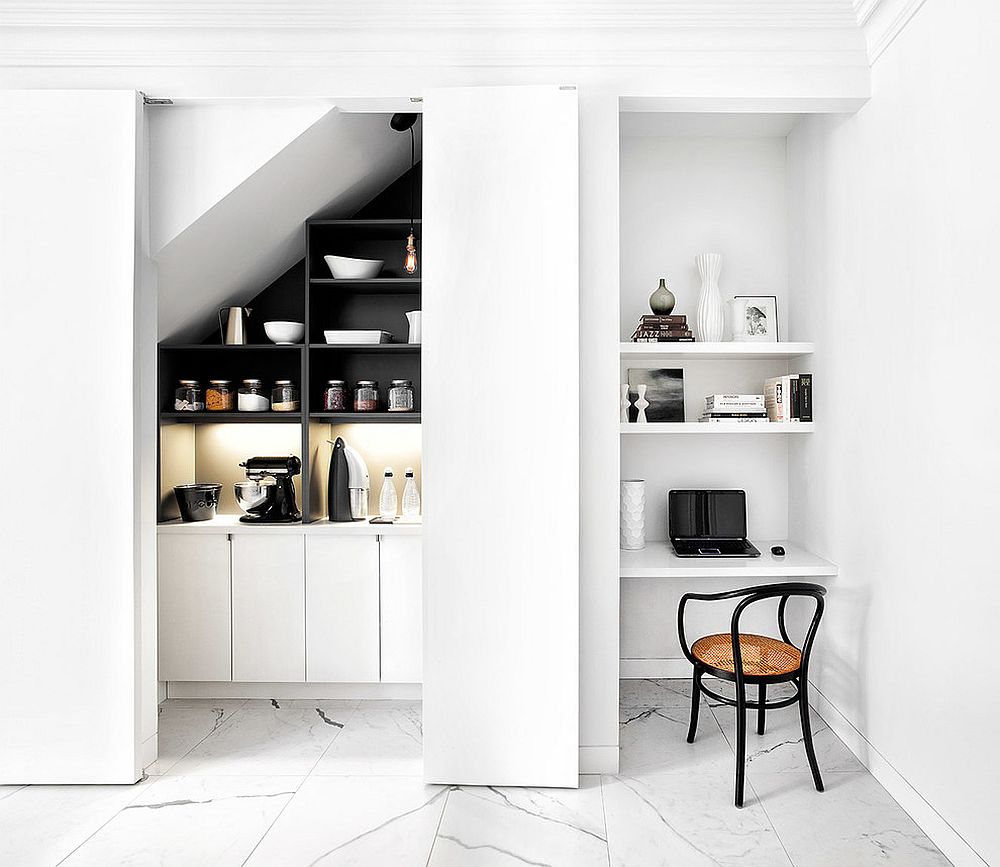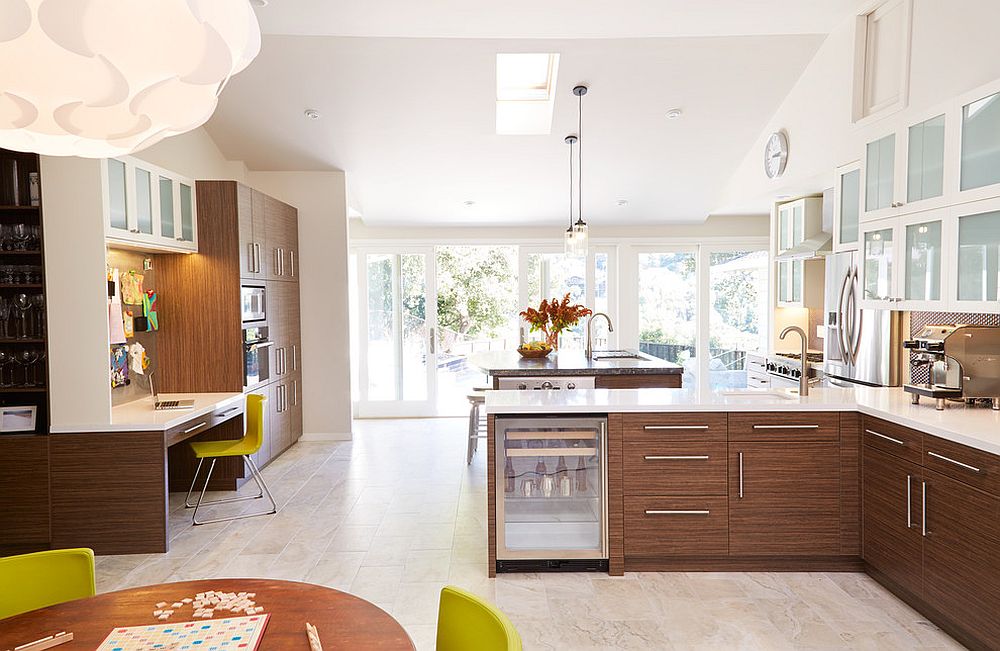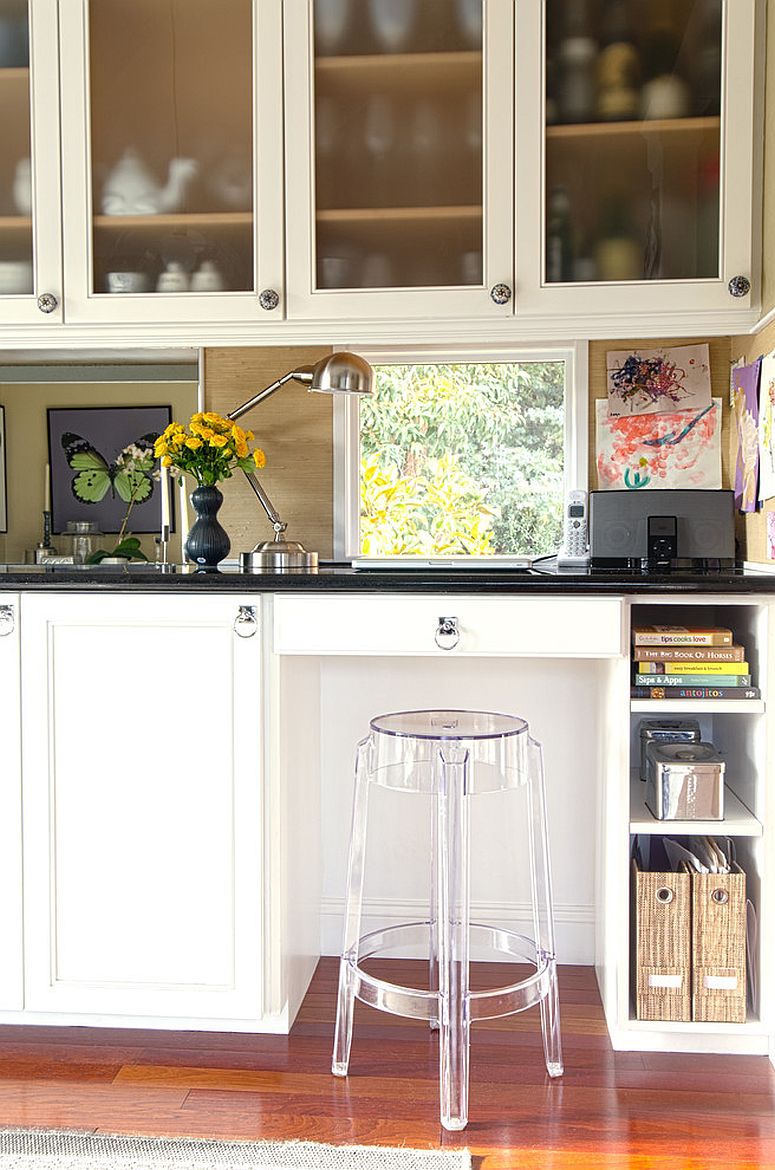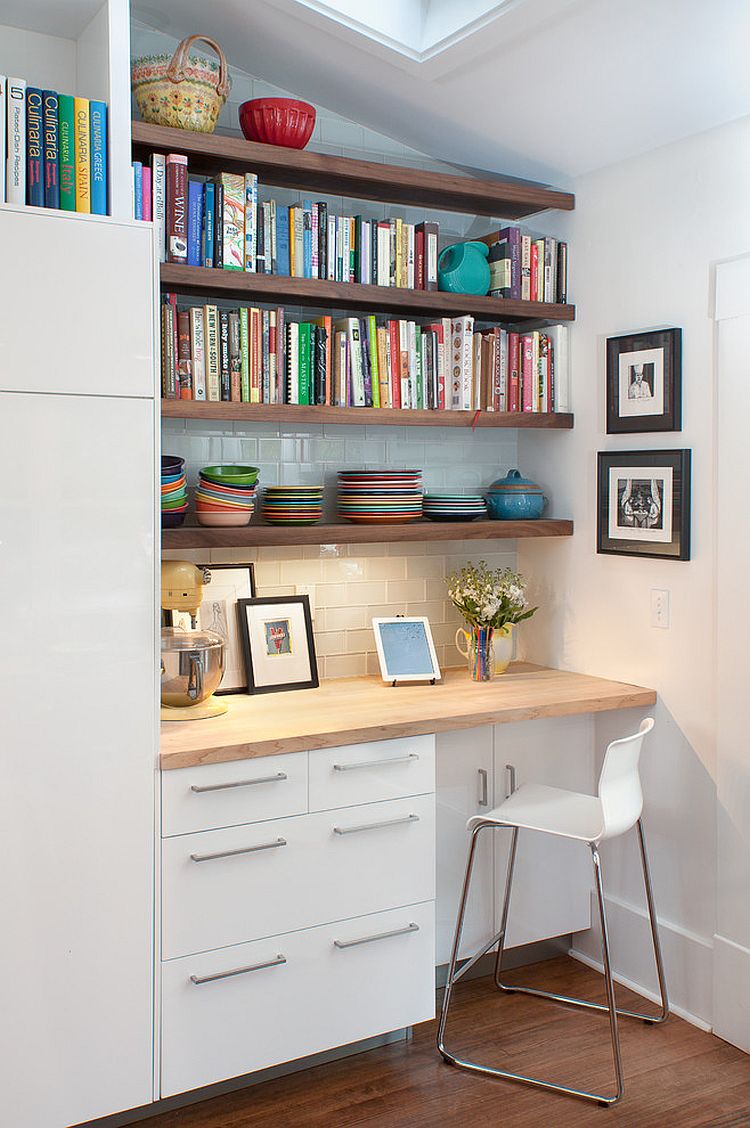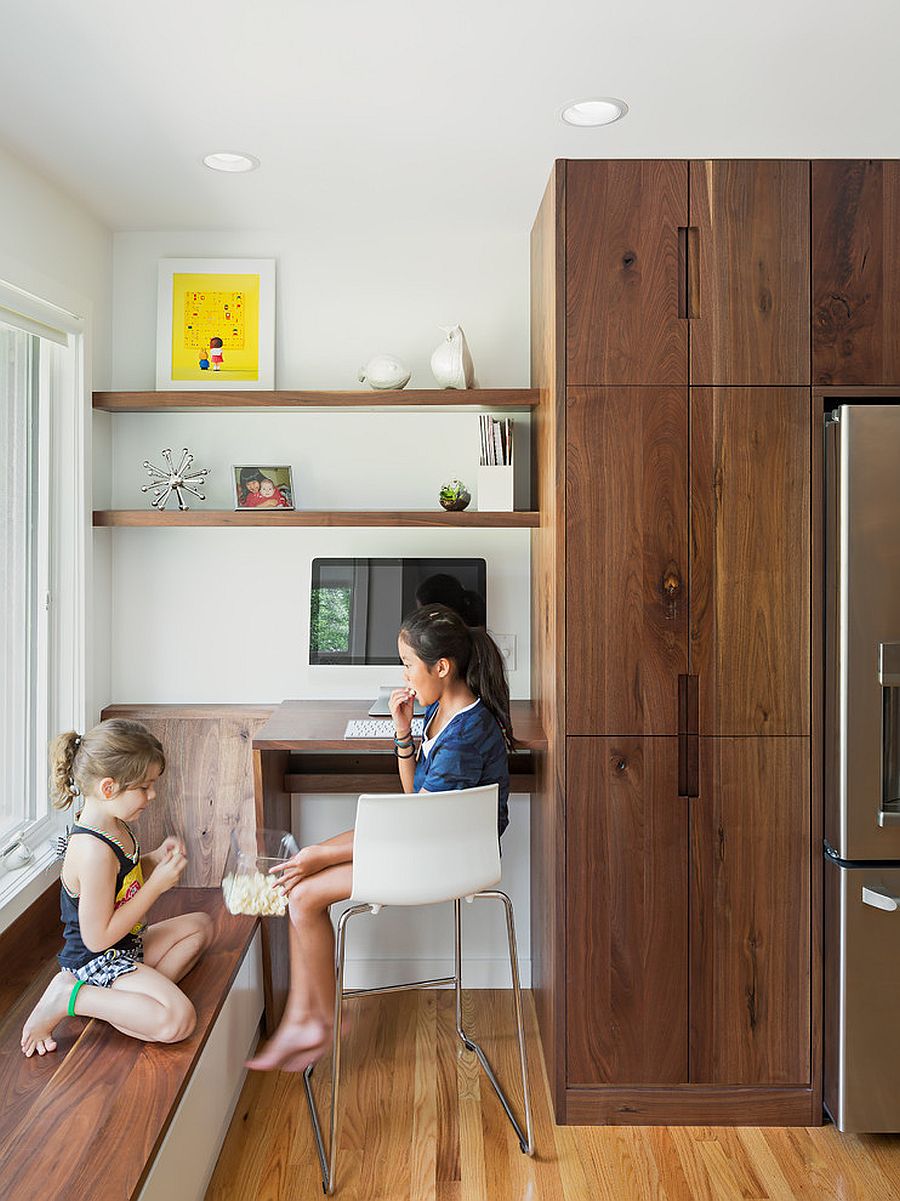 Space-Savvy Kitchen Workstations
One idea that we absolutely love is that of a home office in a kitchen closet that can be simply closed away when not in use. If you have an empty wall section or even a closet that is being unused in the kitchen then turning it into a workstation takes very little effort. Of course, you need to take care of lighting here and adding a pendant fixture or table lamp will complete a smart setting that will serve you in more ways than one. If you have kids around, this same area can be used as a kitchen study zone with different seating options.
RELATED: 20 Home Office Design Ideas for Small Spaces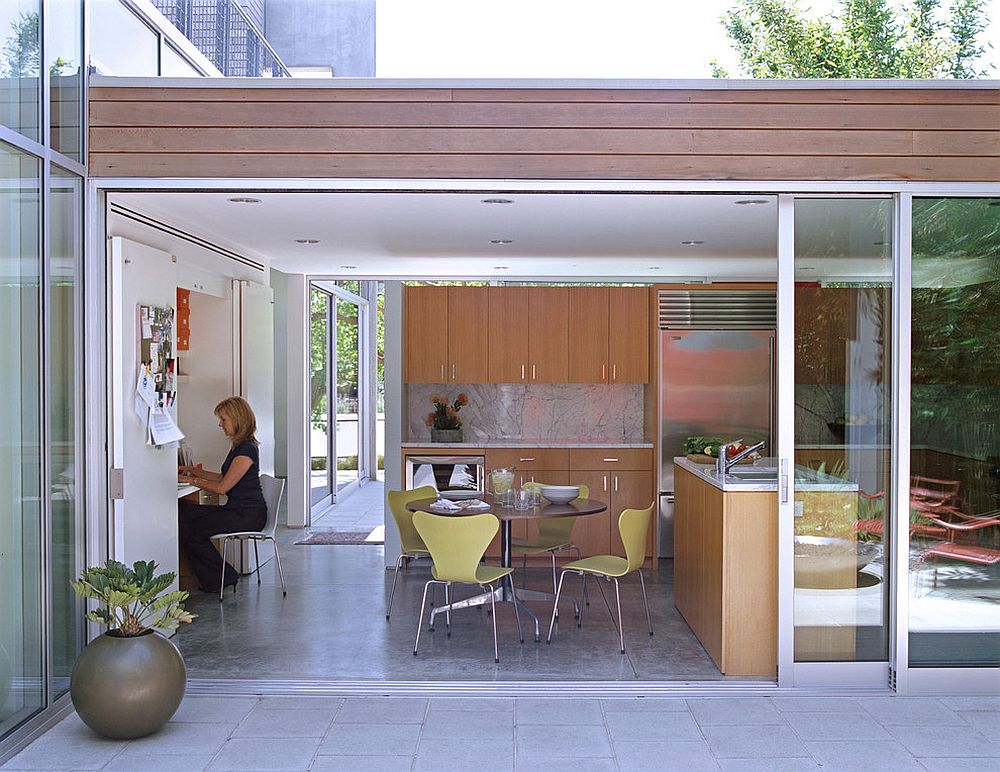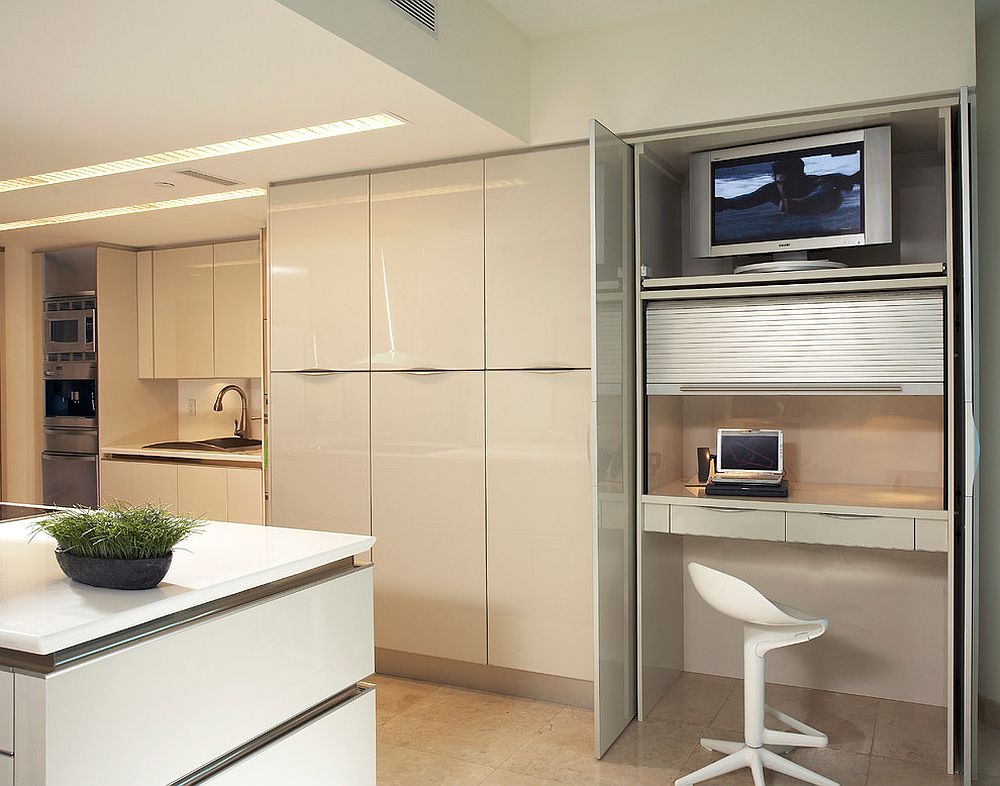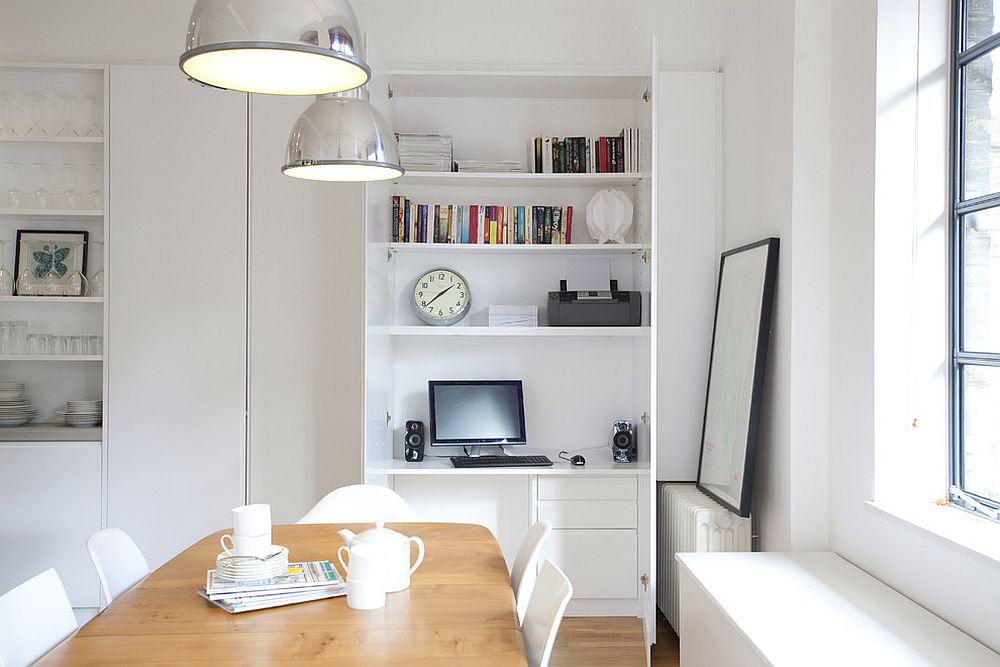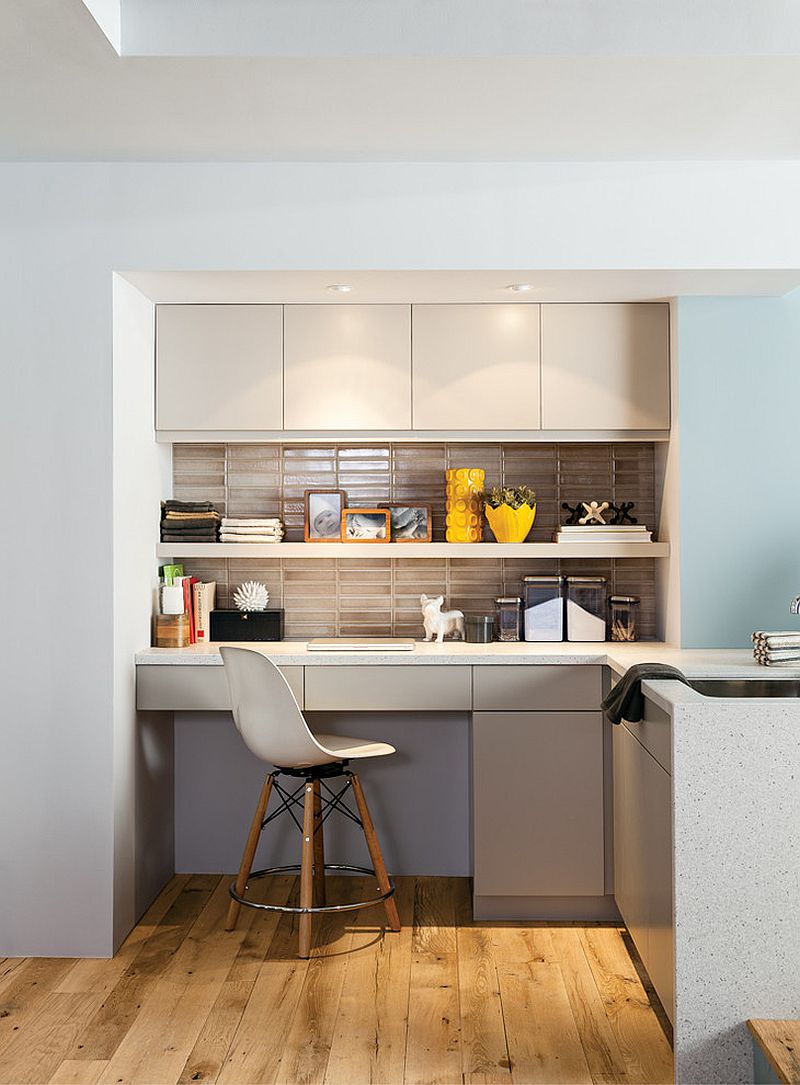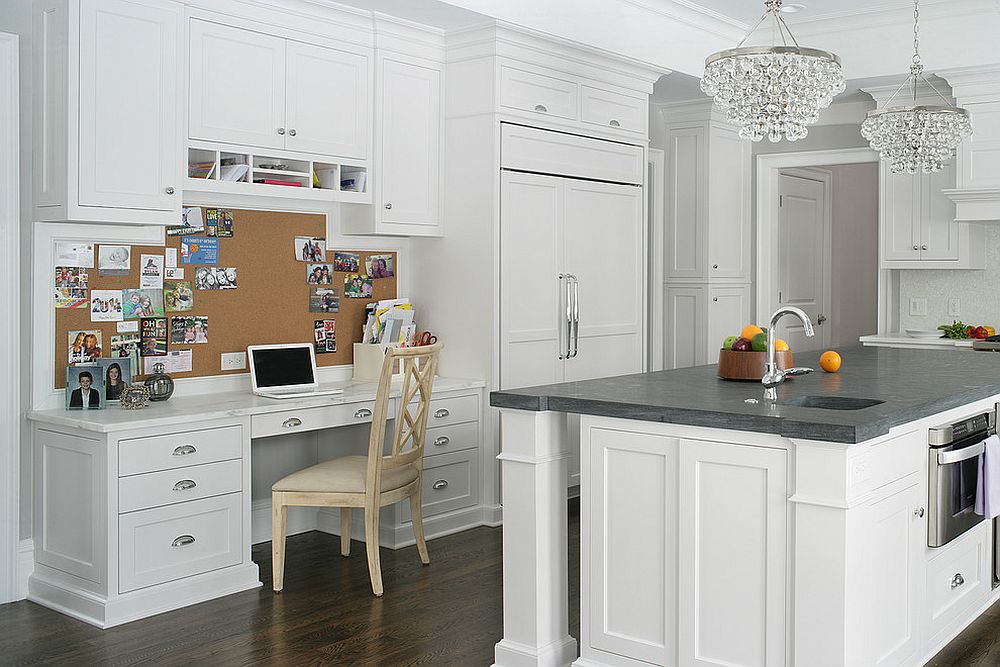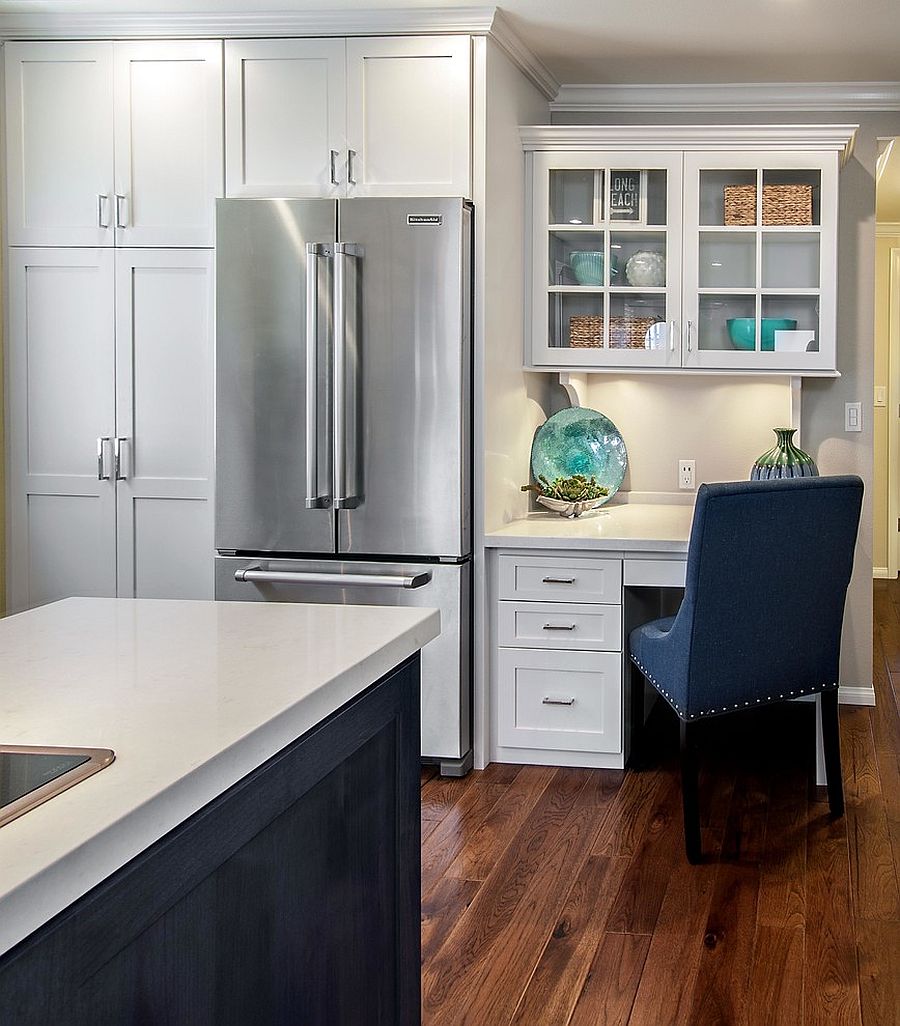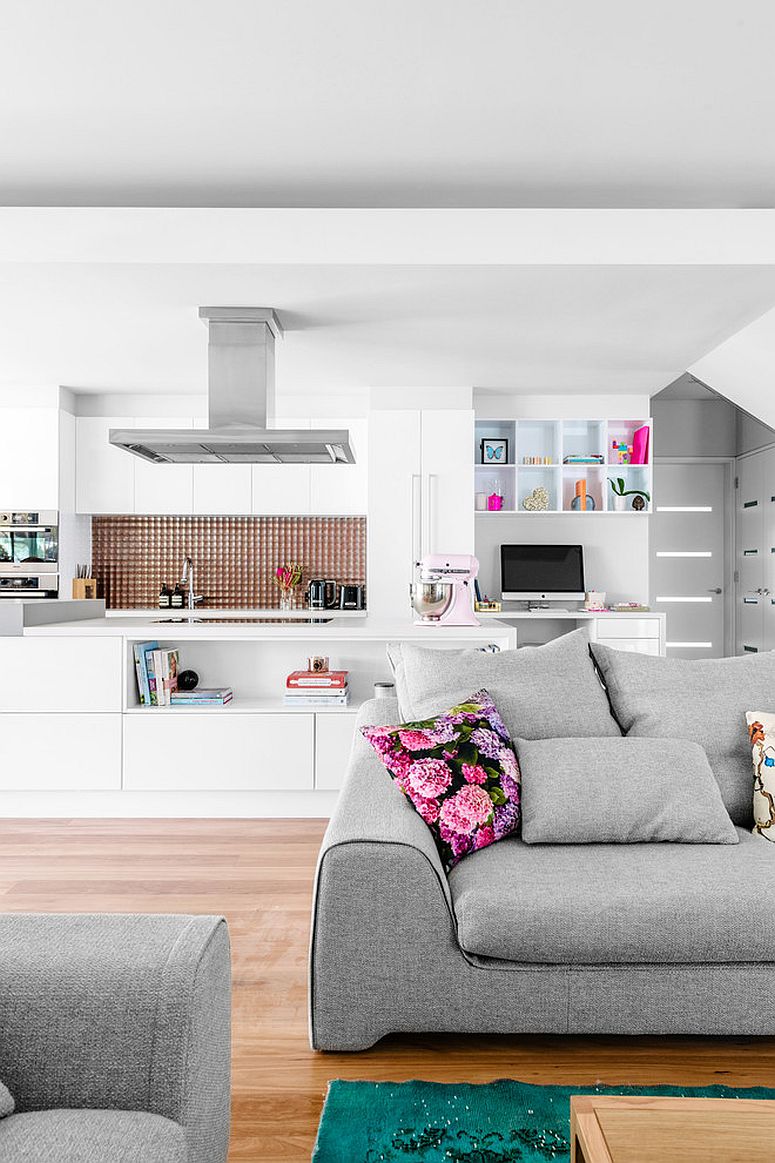 Smart Cabinets and Storage Options
If a slim countertop in the kitchen hosts your small home office, then the cabinets above with slight modifications should be sufficient as office storage. If you need additional shelf space, a standalone unit in wood and metal is a trend that you can borrow from with ease. Combining the office cabinets and shelves with those in the kitchen in an aesthetic fashion gives you a more curated setting. This also leaves the style of the kitchen and the color palette unaltered.
RELATED: 24 Minimalist Home Office Design Ideas For a Trendy Working Space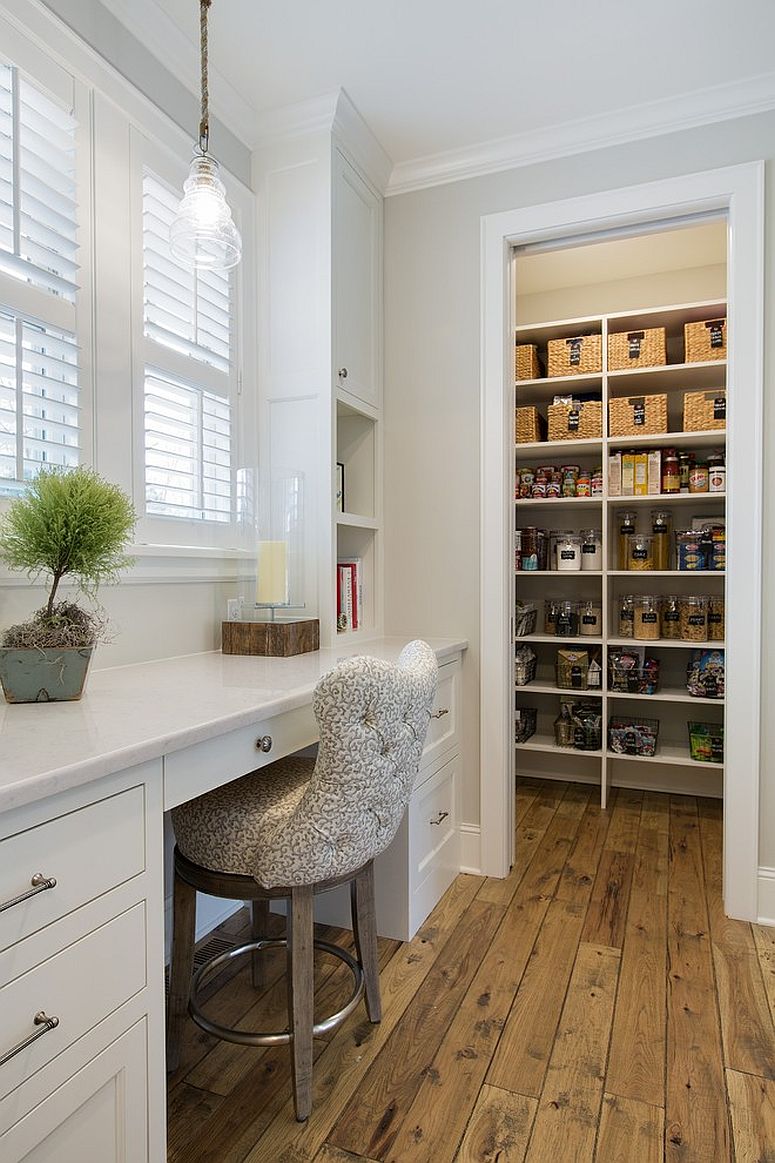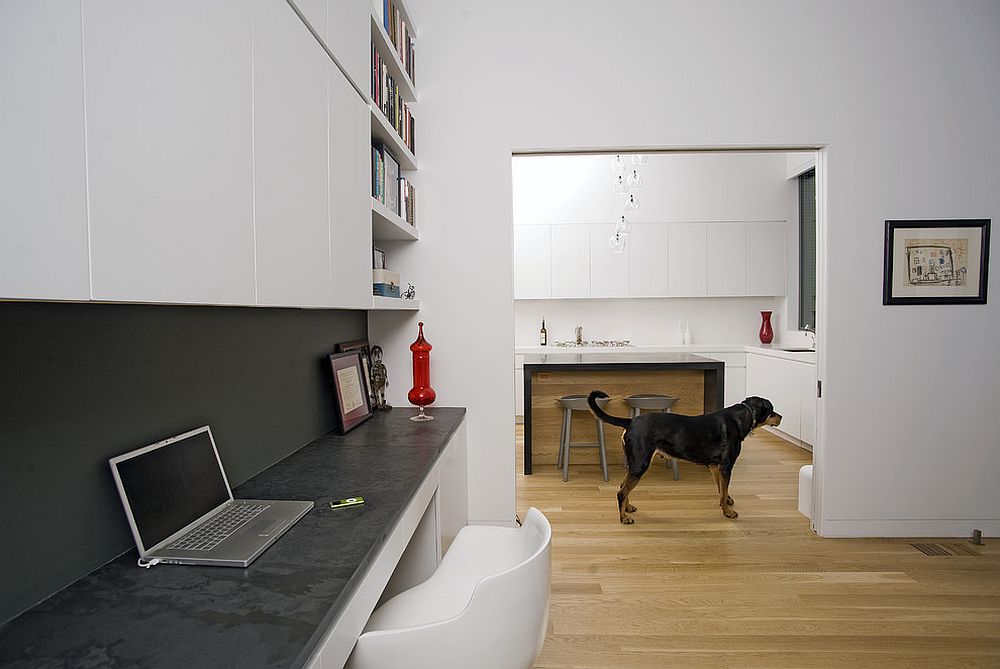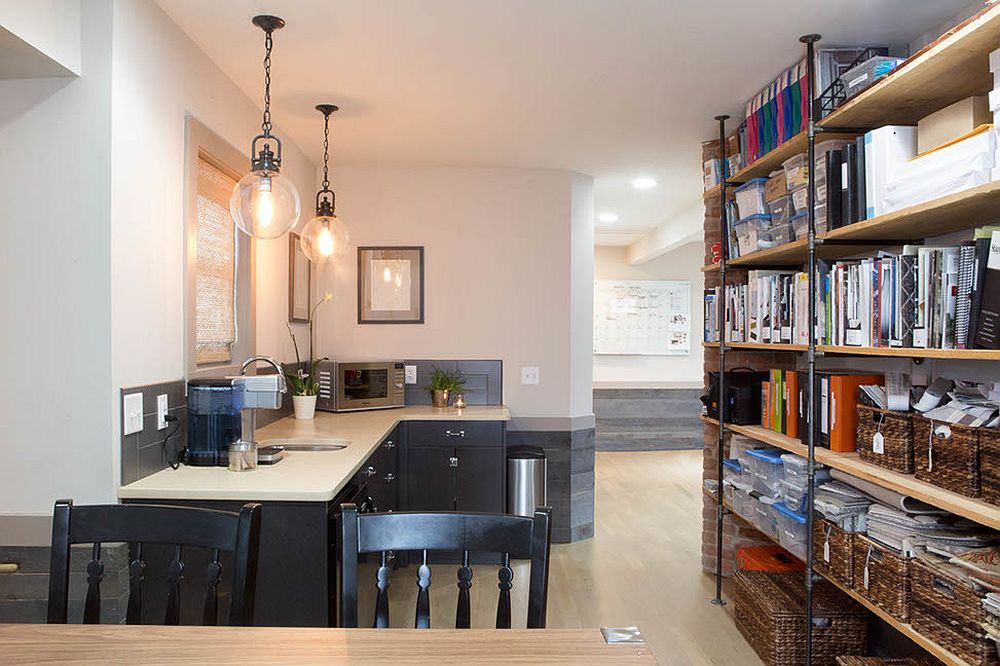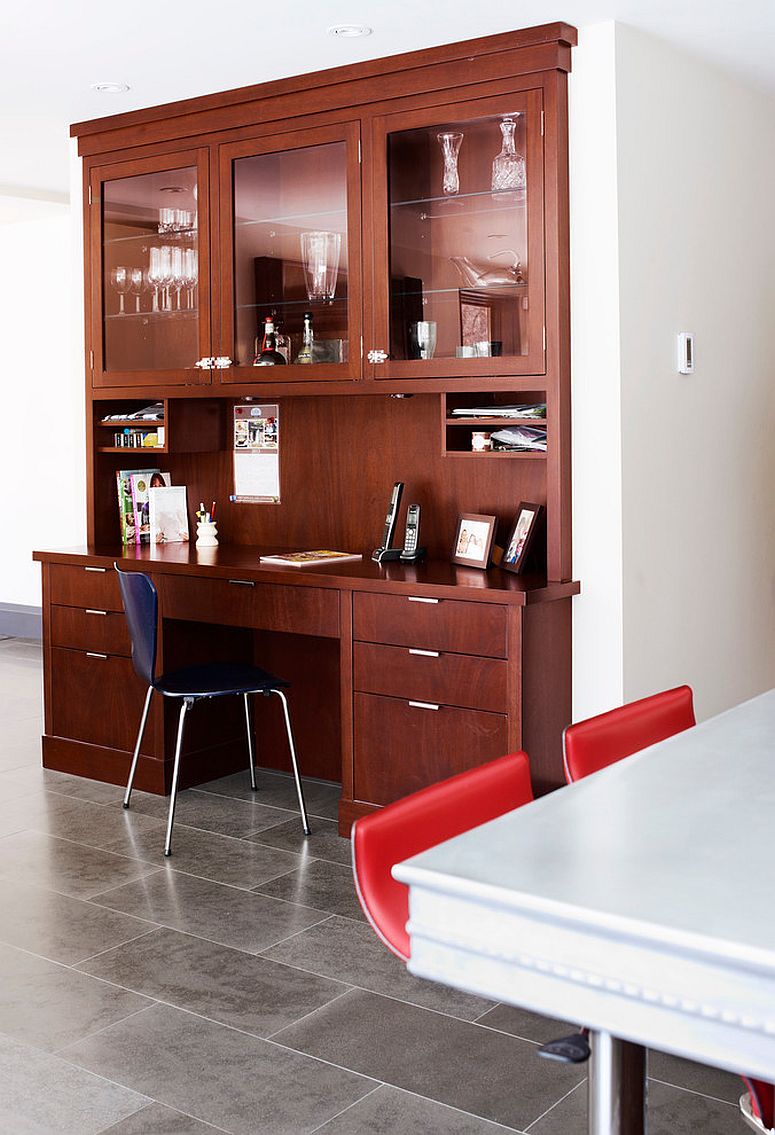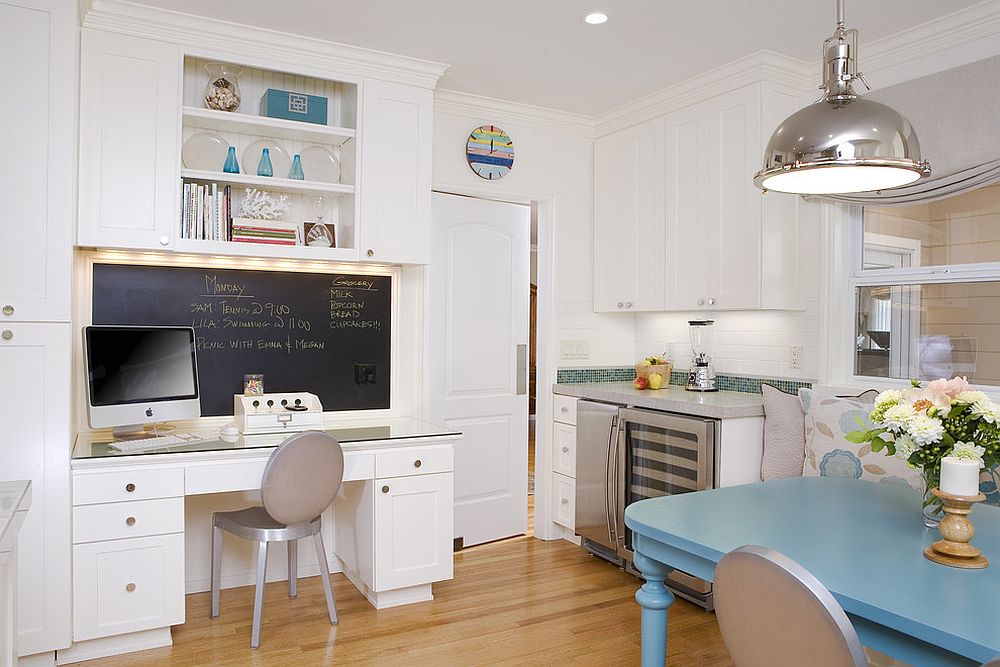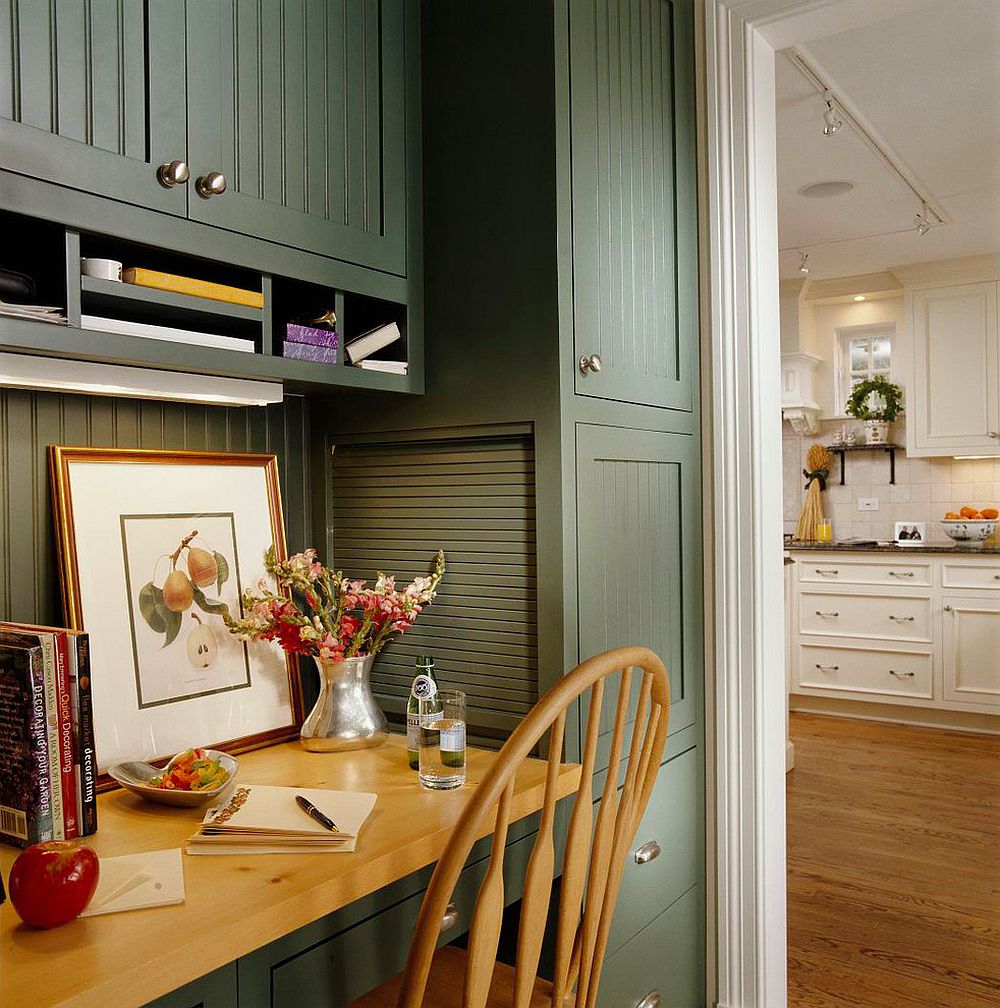 You're reading 20 Fabulous Kitchen Office Ideas that Save Space in Style!, originally posted on Decoist. If you enjoyed this post, be sure to follow Decoist on Twitter, Facebook and Pinterest.