Located in Litchfield County, in Connecticut, this rustic retreat has a lot of character and a ton of charm. It reminds us of French farmhouse-style interiors but obviously with a very distinct flair. It was built where once a dairy and horse farm used to stand and although the original building was too damaged to be repaired or salvaged, the new structure's front mimics the original, being a beautiful updated replica of the old farmhouse. The new design is the work of Marisa Bistany Perkins of M West Designs,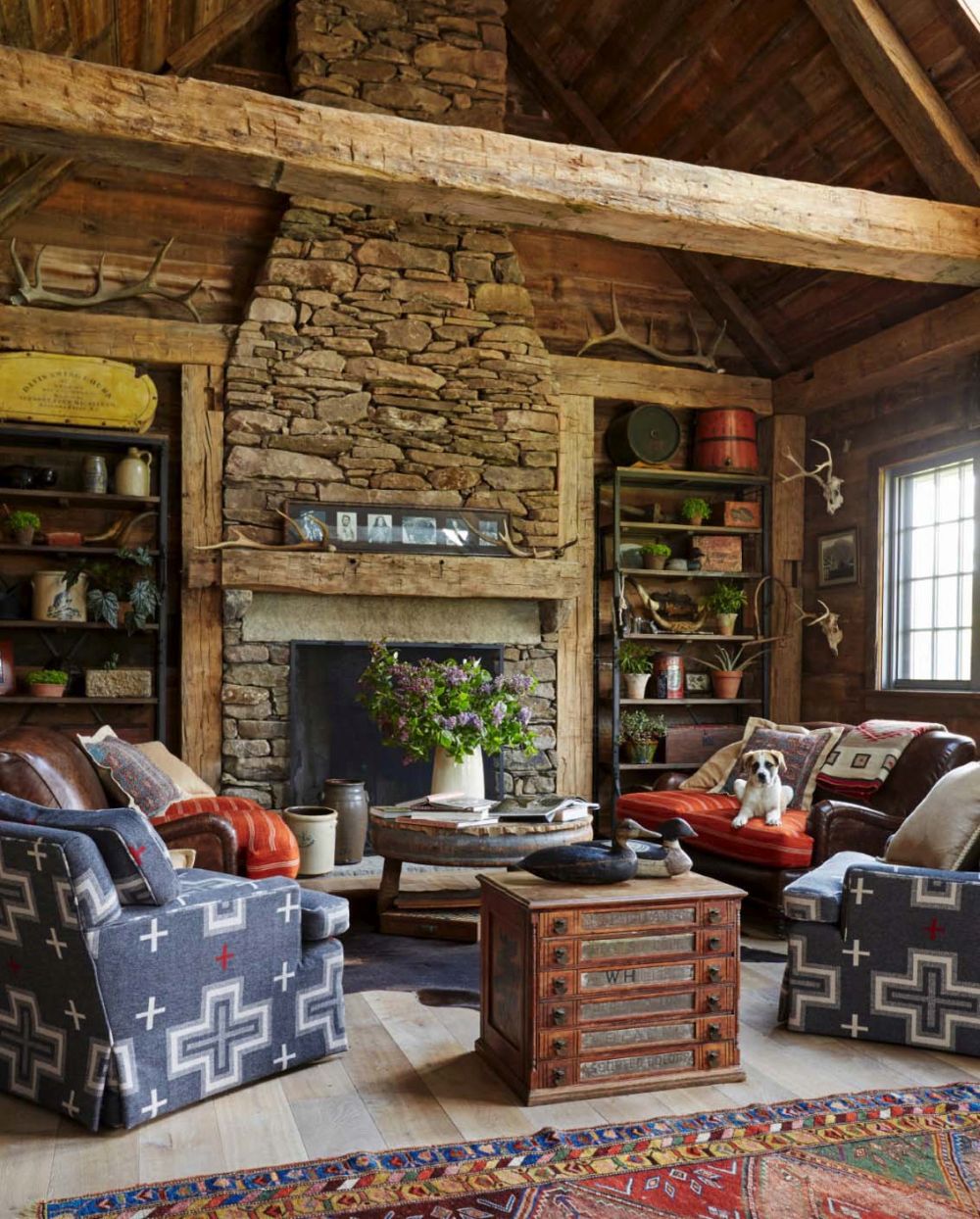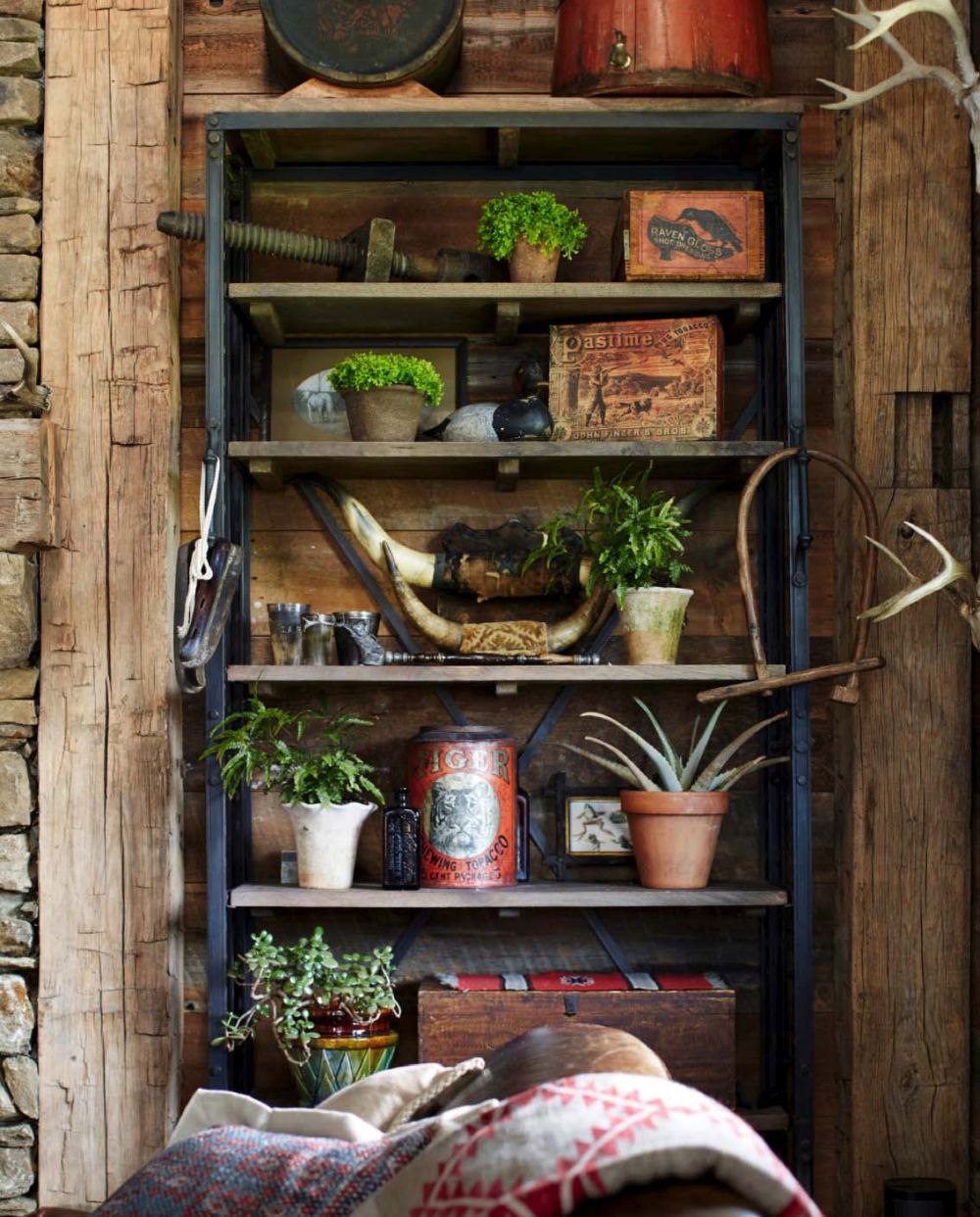 The house has not only a beautiful and authentic farmhouse decor but also a very charming rustic vibe with an outdoorsy feel. At the center stands the great room, with a stone-clad fireplace built using granite from the original house's foundation, leather sofas, vintage armchairs, lots of unfinished wood and large windows which let in sunlight. On one side there's a barn room and on the other there's a garage and a welcoming porch.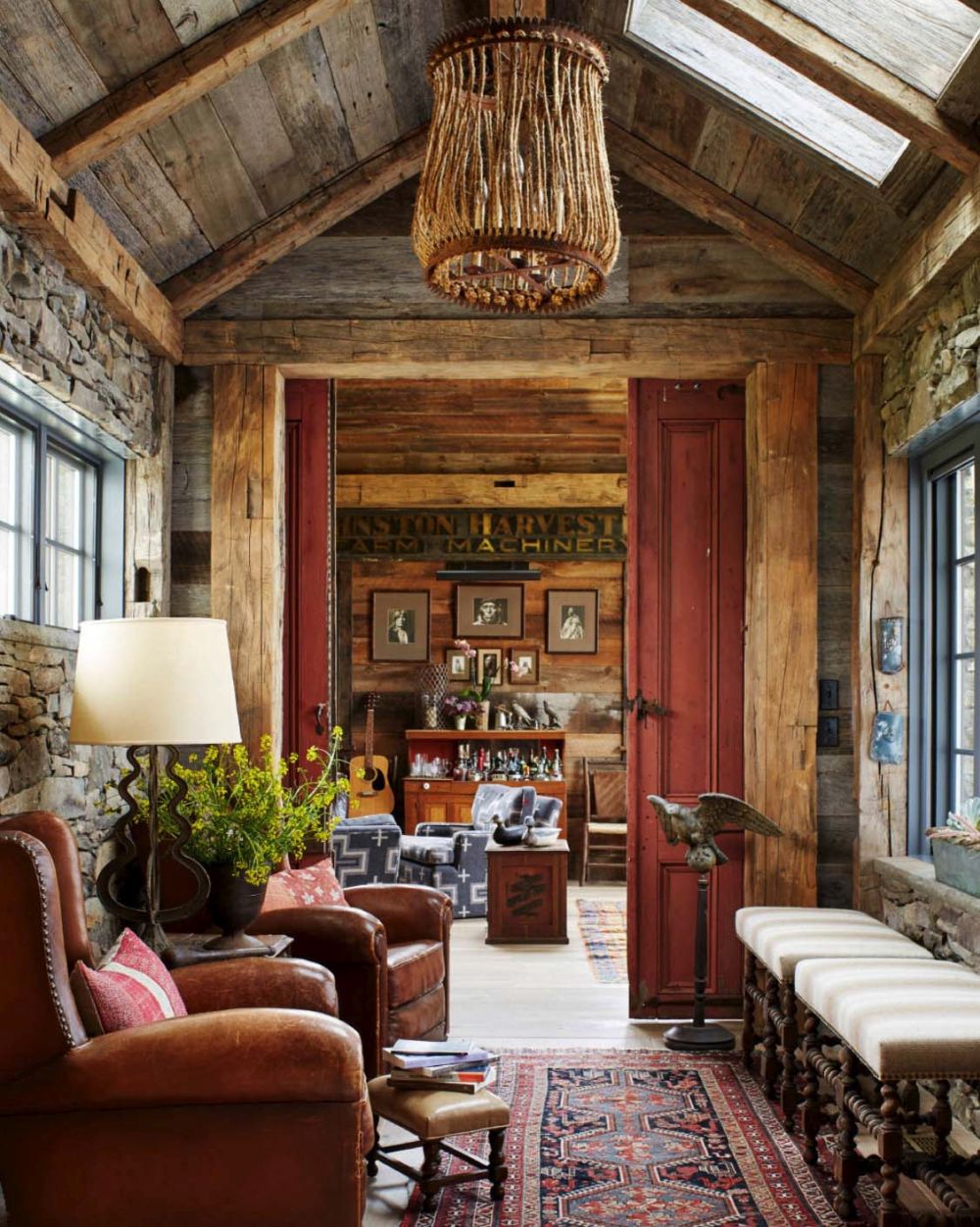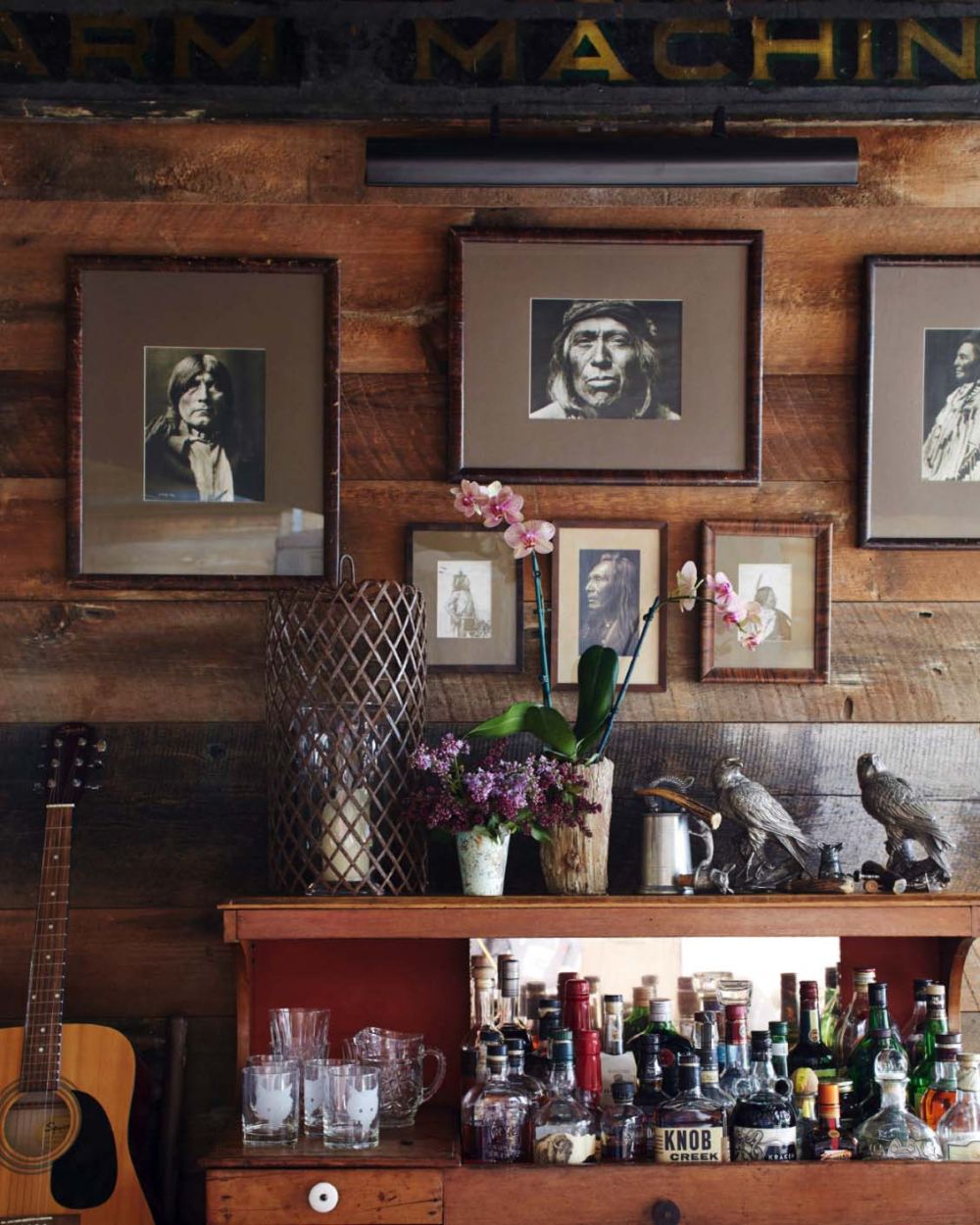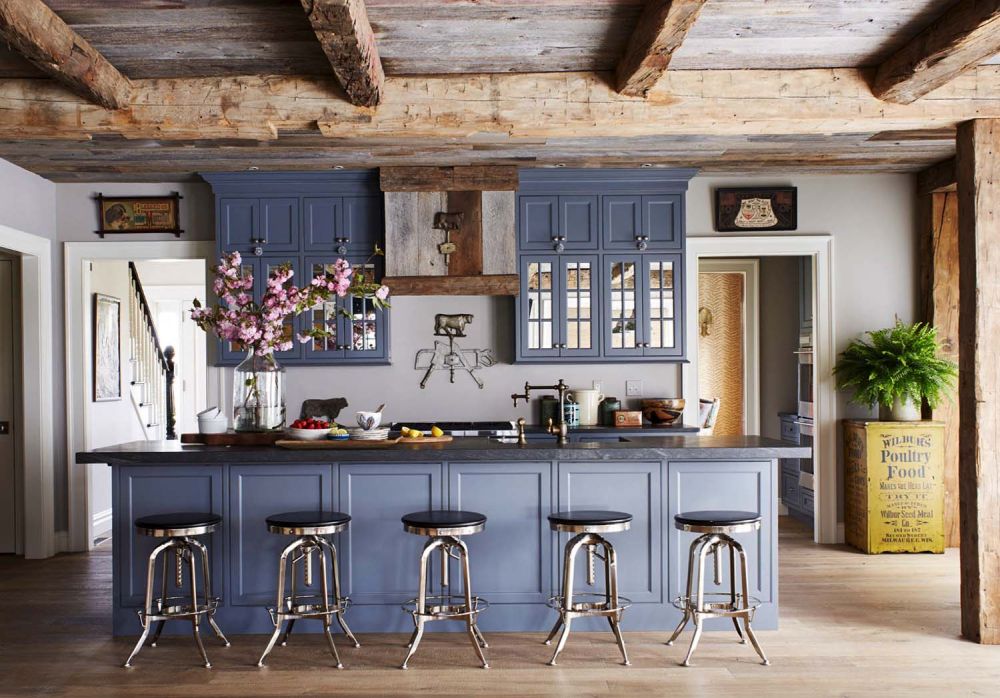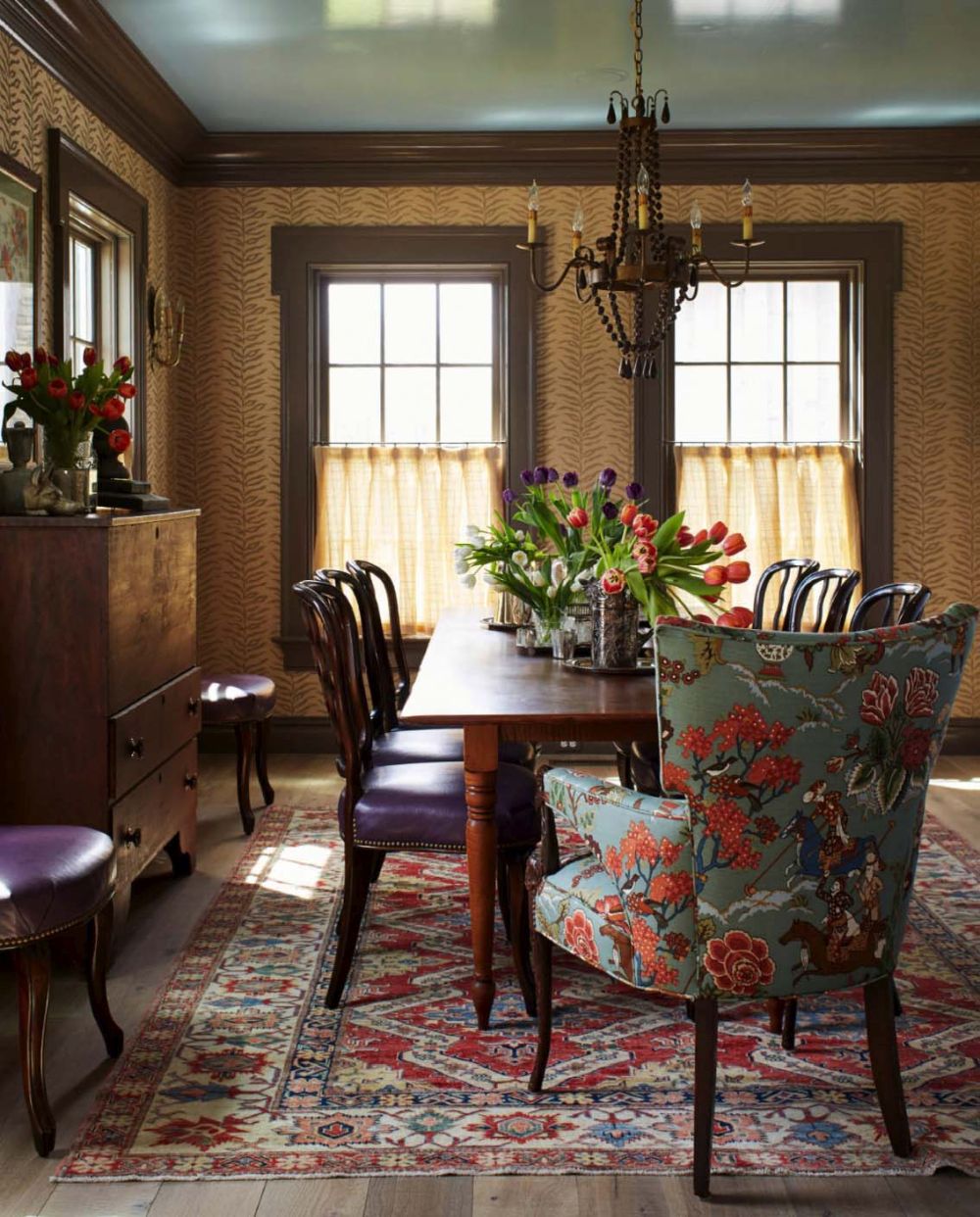 The open space farmhouse kitchen features relaxing shades o blue which complement the natural wood covering the floor and ceiling. The overall style featured throughout the house is casual with a strong comfortable vibe. The dining room has a more formal decor with traditional influences. Colorful, patterned area rugs can be seen in all main areas of the house, their role being to add texture to the rooms and to complement the rustic decor in order to create a cozy and welcoming ambiance.