Wyoming-based studio Carney Logan Burke Architects developed a relationship with a family owning a 180-acre property in Jackson which lasted over 20 years. During this period the architects worked on five projects, the first being a stone and timber lodge followed by an office/ shop, a wine silo with a rooftop viewing platform, a covered bridge and most recently a glass pavilion.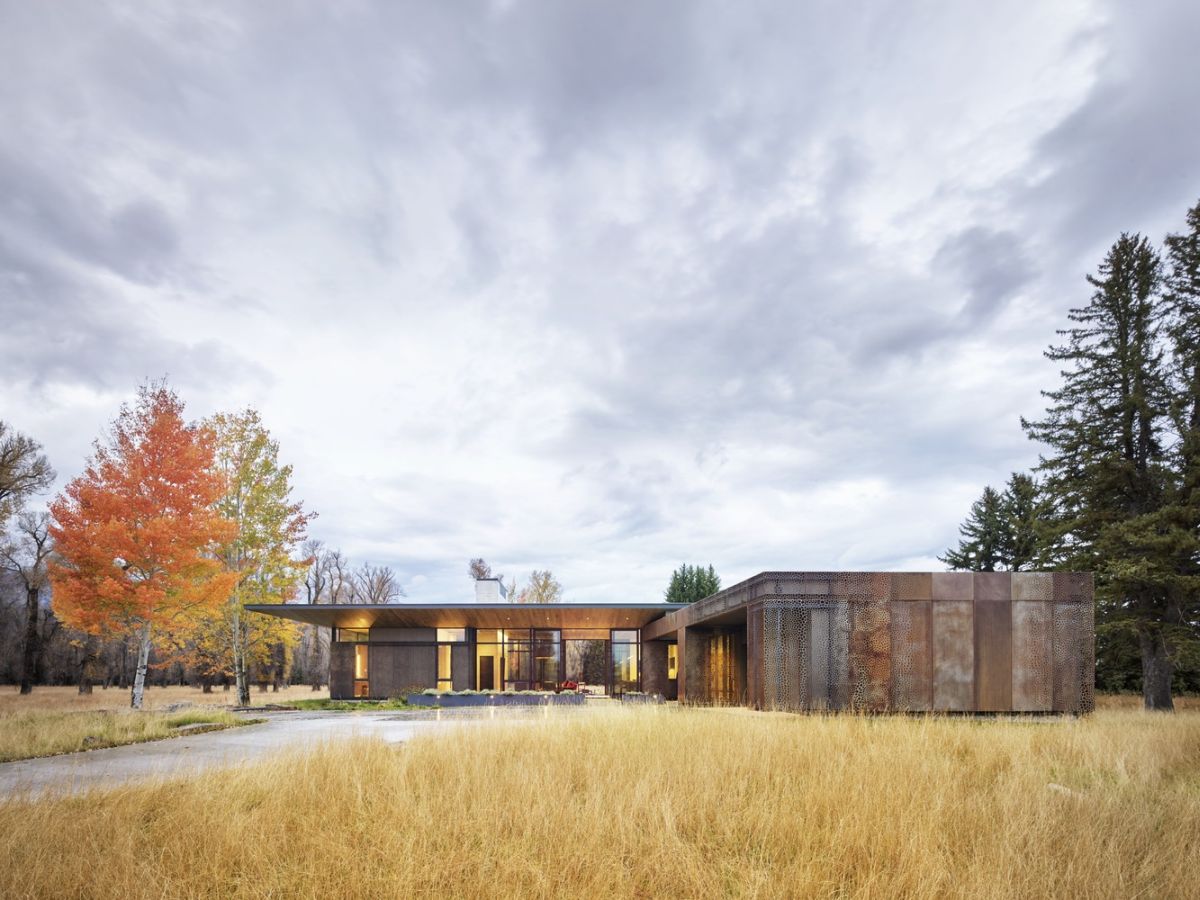 This last project has a modern aesthetic, featuring a flat roof and corten steel facade sections which give it a very nice patina that help the pavilion blend into its natural surroundings. The structure was built on a site once occupied by an old house predating the current owners.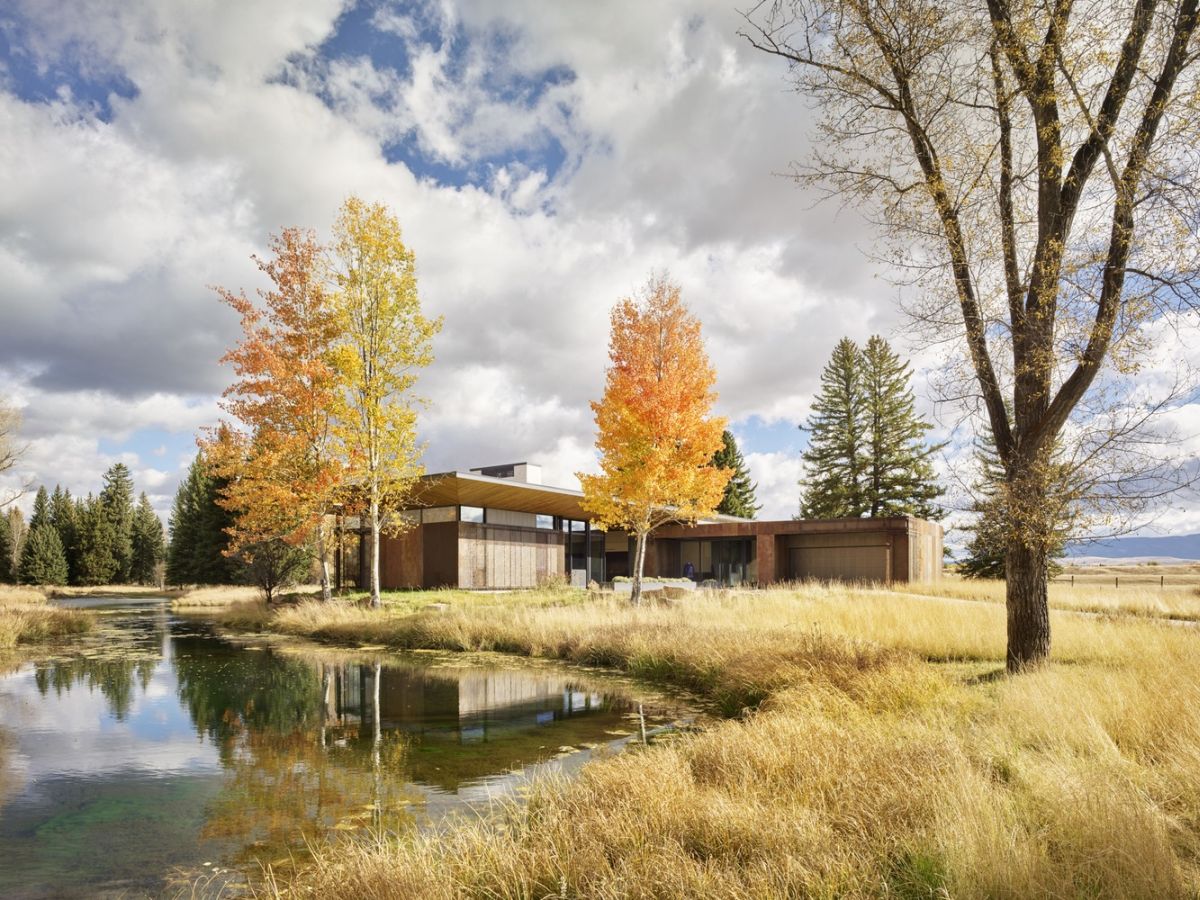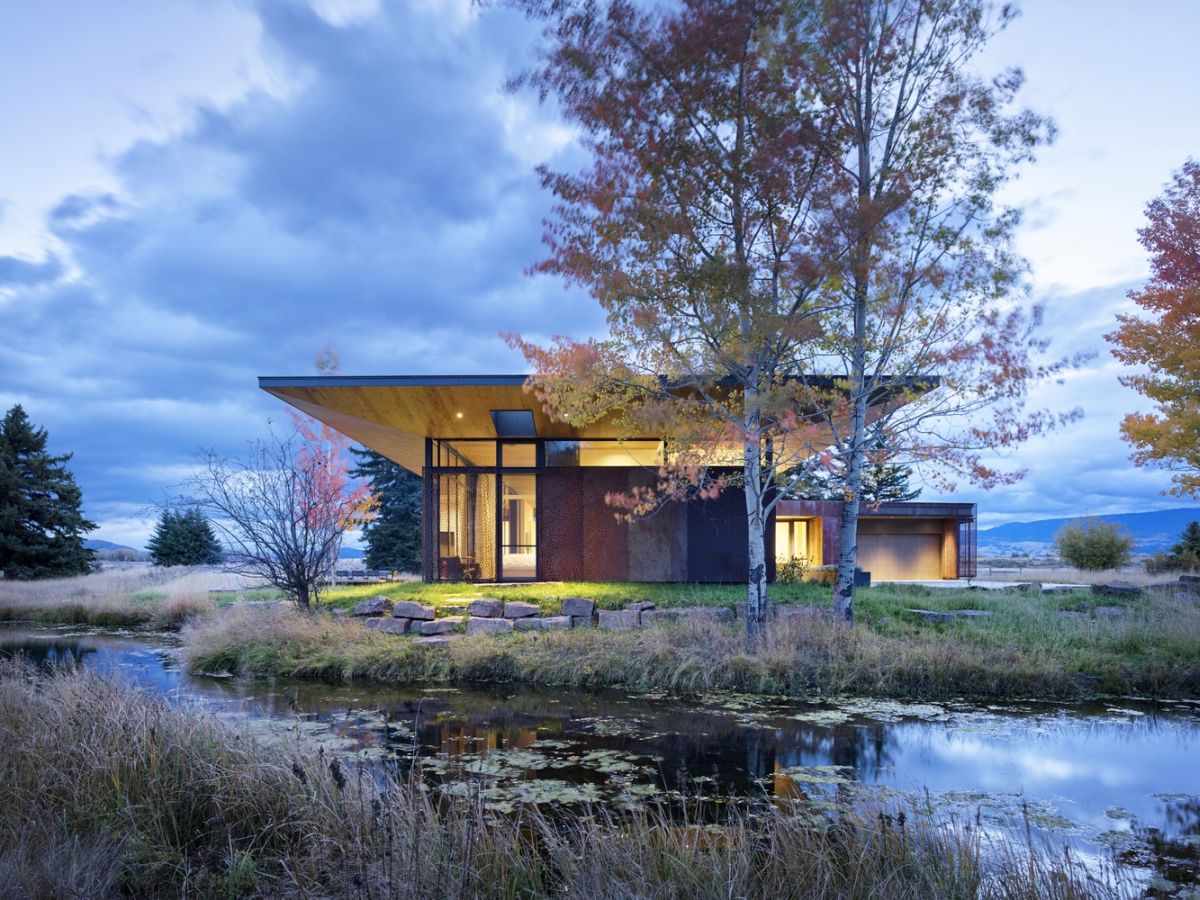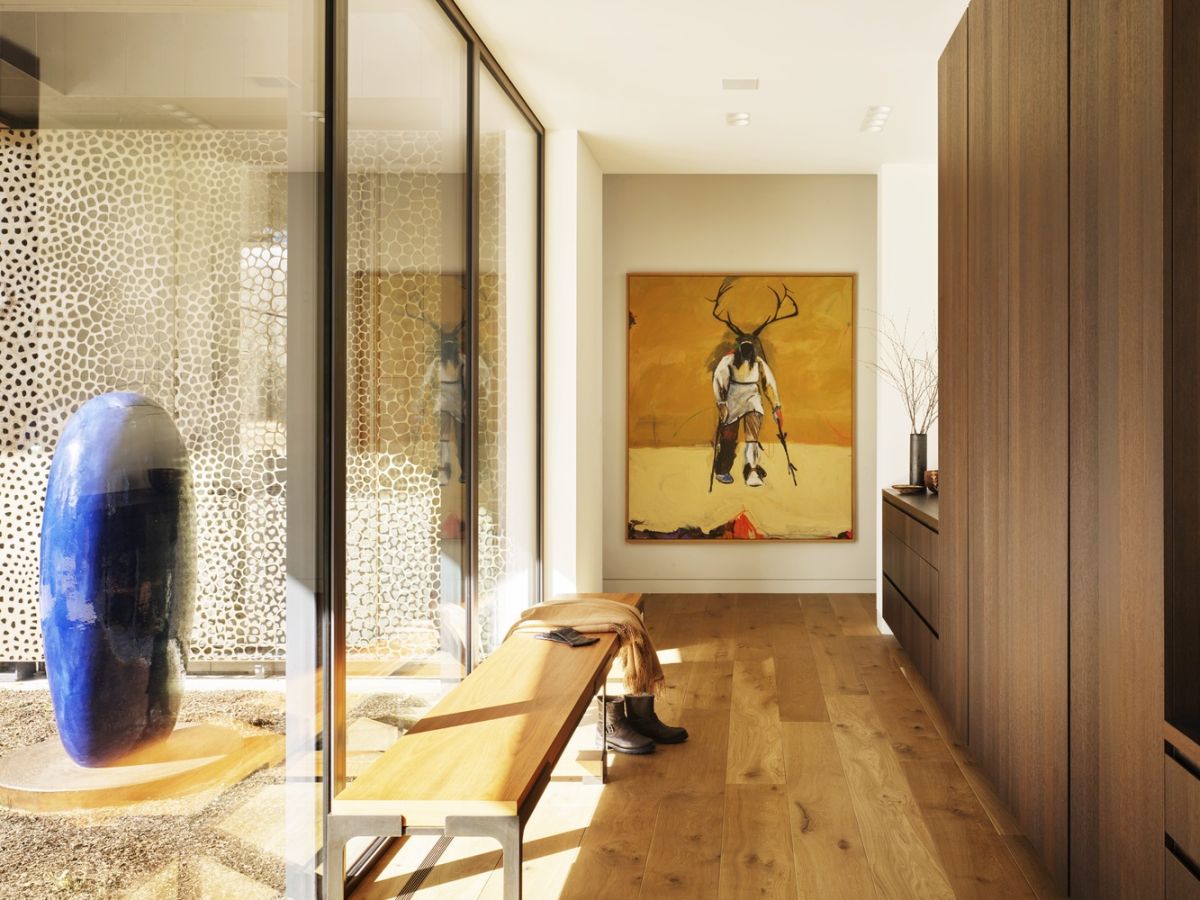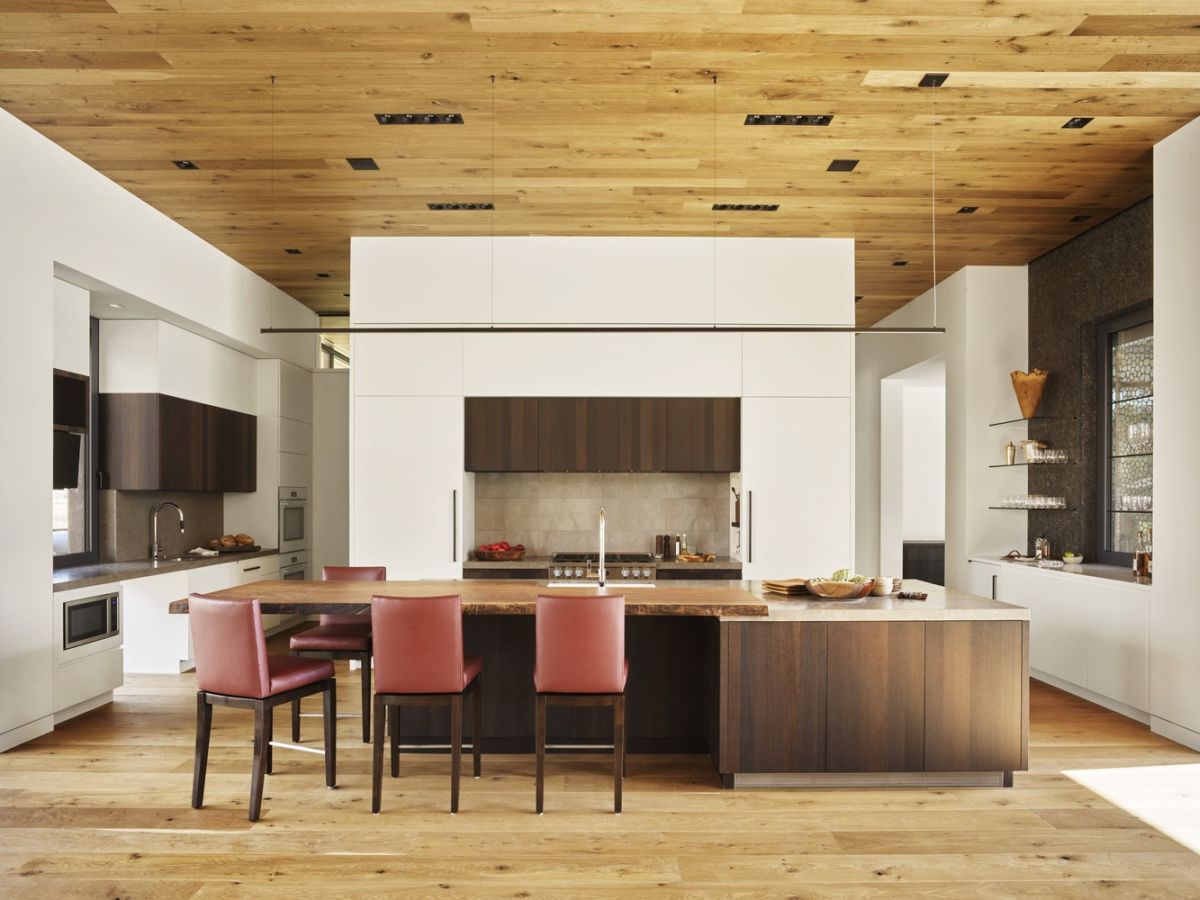 The pavilion follows the exact footprint of the original building and has an L-shaped floor plan which contains the garage, 2 bedrooms and large open space living room, dining area and kitchen combo. White oak floors and ceilings create a warm and very welcoming vibe inside these spaces, with deep overhangs offering shade and protection from the elements and full-height windows which frame the serene views. Pierced steel curtains create a subtle contrast without blocking the views and go with the whole nature-oriented theme of this project.