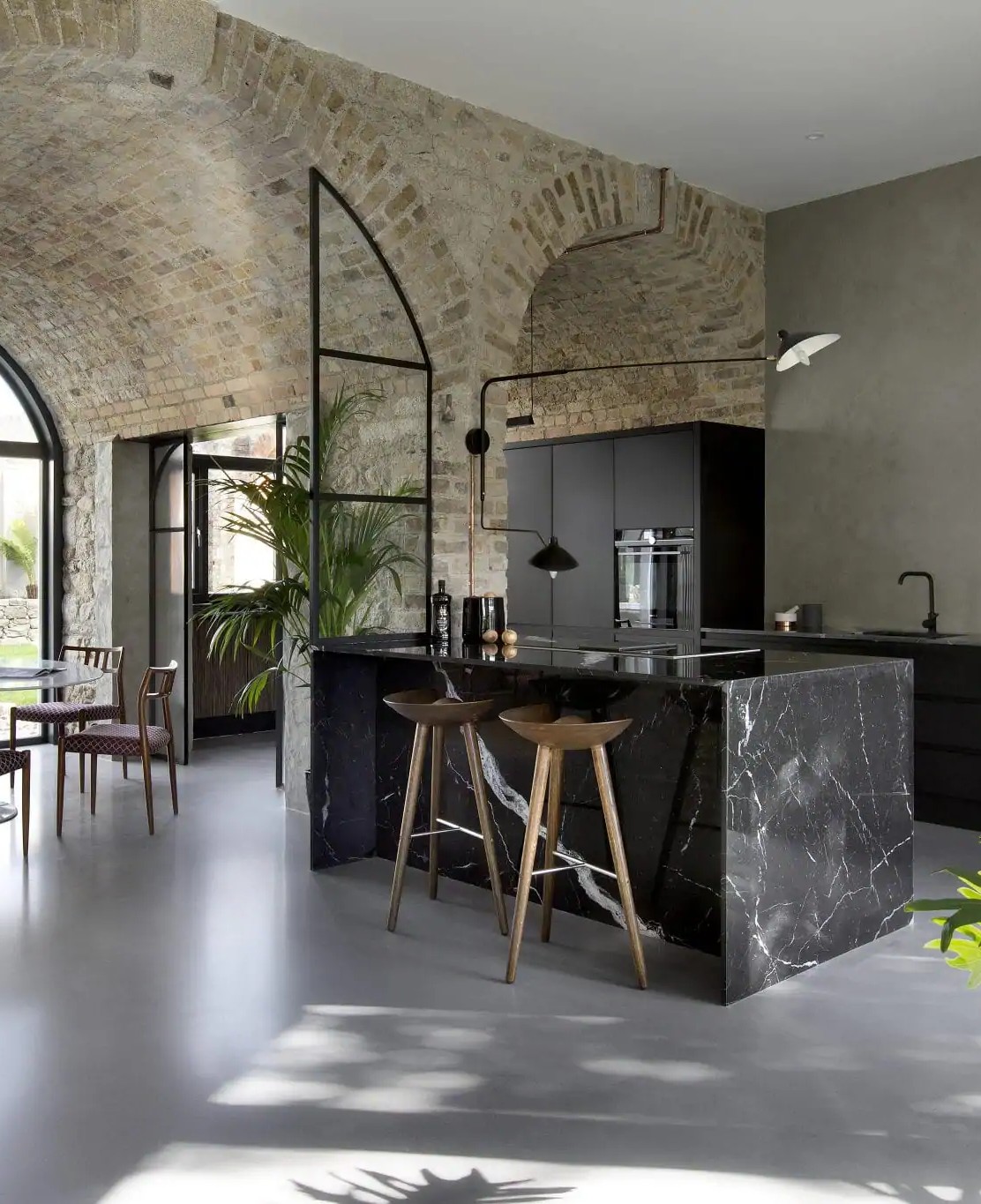 Bolton Coach House is an historic Coach House building restored by Kingston Lafferty Design.
We were commissioned to reimagine the interior architecture of the existing building, incorporating a new contemporary extension and exterior terraces and garden. The new design combines and juxtaposes the old and new buildings as one interesting and exciting multi-level, unique space. The existing coach house is brimming with character, charm and original detail so we opted to maximise this with the design. We deliberately created interesting spaces, nooks and crannies, contrasting the old building with a juxtaposing minimal and streamlined extension design.

We wanted to provide the user with the optimum exciting experience with multiple routes and ways to use the space. We employed mild steel portals to link the different areas and a floating timber stairs to act as a strong feature connecting the stone walls. To maximise the beautiful exterior spaces, we designed two exterior terraces, with one linking the indoor to outdoor via a fully tiled cantilevered table and bi-folding window detail.

Material palette fused original industrial and raw features with highly sophisticated polished marble, walnut and brass. The kitchen and WC acts as architectural inserts into the stone and brick archways.

The furniture designs and selections deliver elegance and femininity to complement the masculine structure. Patterned, rustic tiling adds an element of playfulness and fun contrasted against the sleek poured concrete, while the custom designed free-standing bed in the master showcases the generous proportions within the room.