We are always pleasantly surprised by the limitless possibilities of space and how even a small 50 square meter apartment can be altered into a serene and engaging setting. Designed by A6A, this gorgeous little dwelling in Bordeaux, France finds one-of-a-kind solution to the 'space problem' with custom wooden platform that runs through the apartment and transforms into different decor pieces in various rooms. For instance, it acts as the wooden base that holds the luxurious bed while the same woodsy structure contains the sofa and the storage cabinets in the living room. Creating enticing archways and cozy walls, it is wood that shapes much of this fabulous little French home.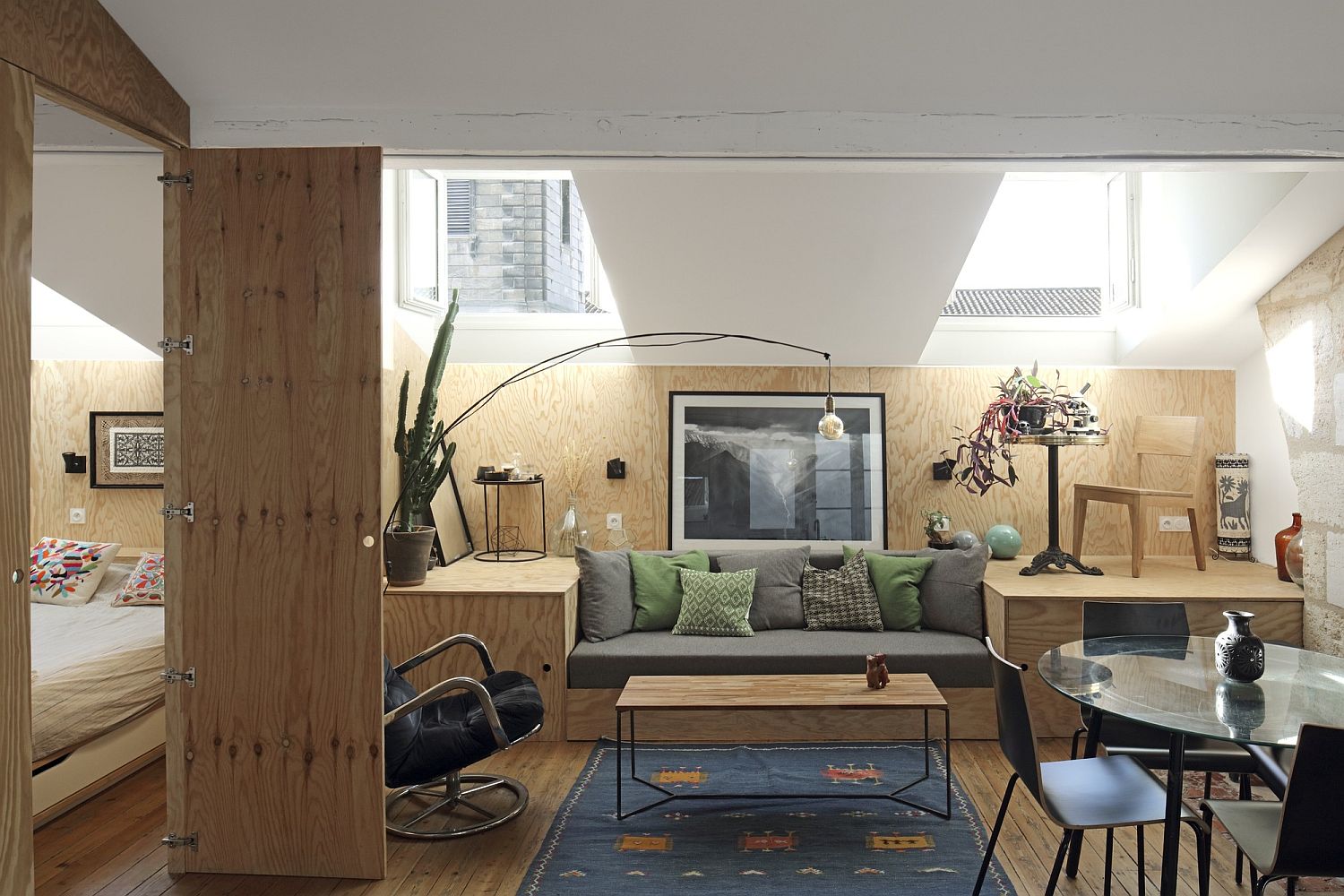 Angled walls and inconvenient ceiling sections inside the apartment have been turned into an advantage with ceiling windows and other clever opening bringing in a flood of natural light. The color scheme is largely neutral with a beautiful selection of indoor plants adding greenery to the apartment in an understated manner. The white walls stand stark contrast to the pine plywood additions and this creates a trendy wood and white palette that takes over every room. It is gray in the bathroom that holds sway while the kitchen brings metallic panache with a stainless steel island that is a showstopper! [Photography: Agnès Clotis]
RELATED: Custom Wooden Box with Bedroom Transforms Small Sao Paulo Apartment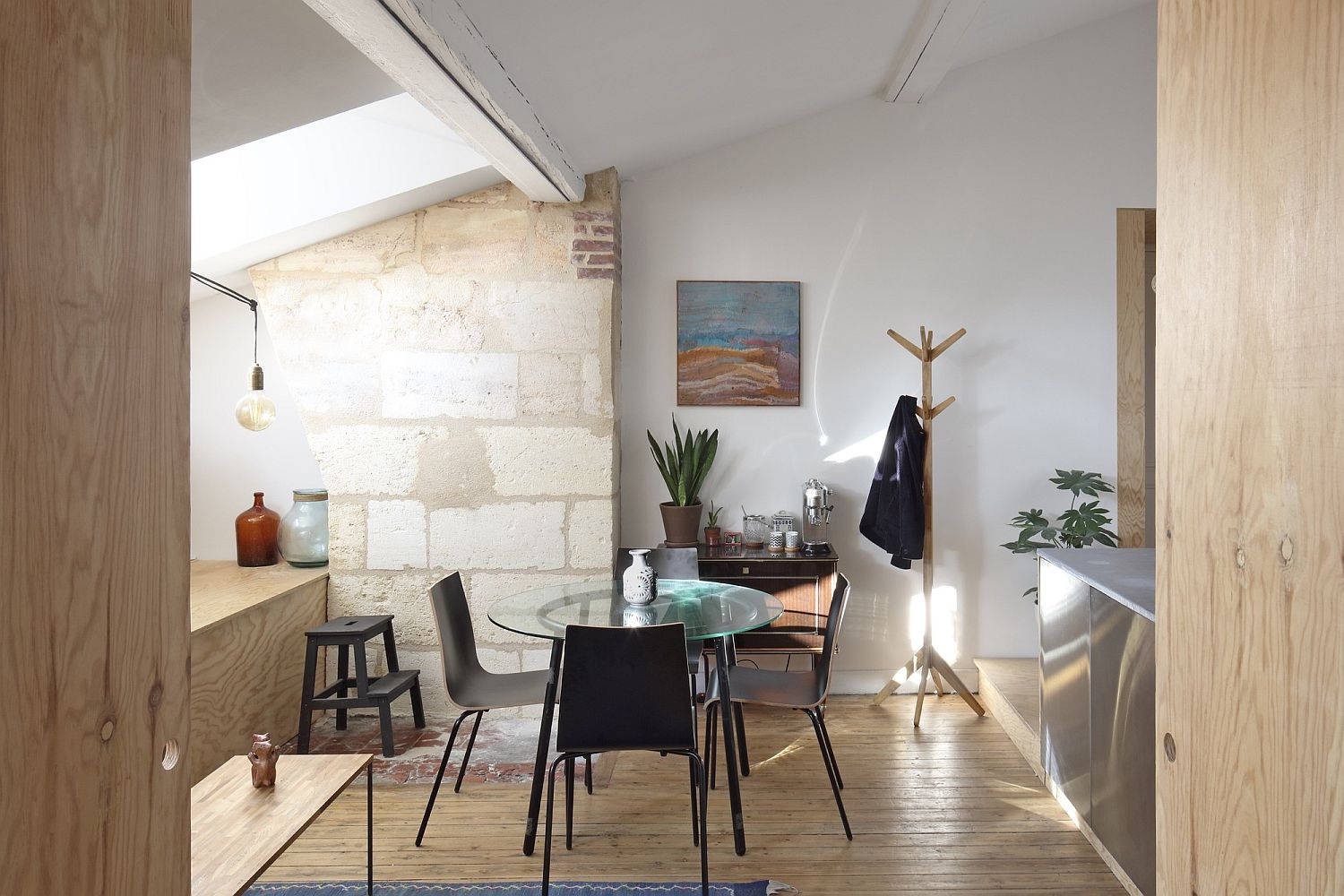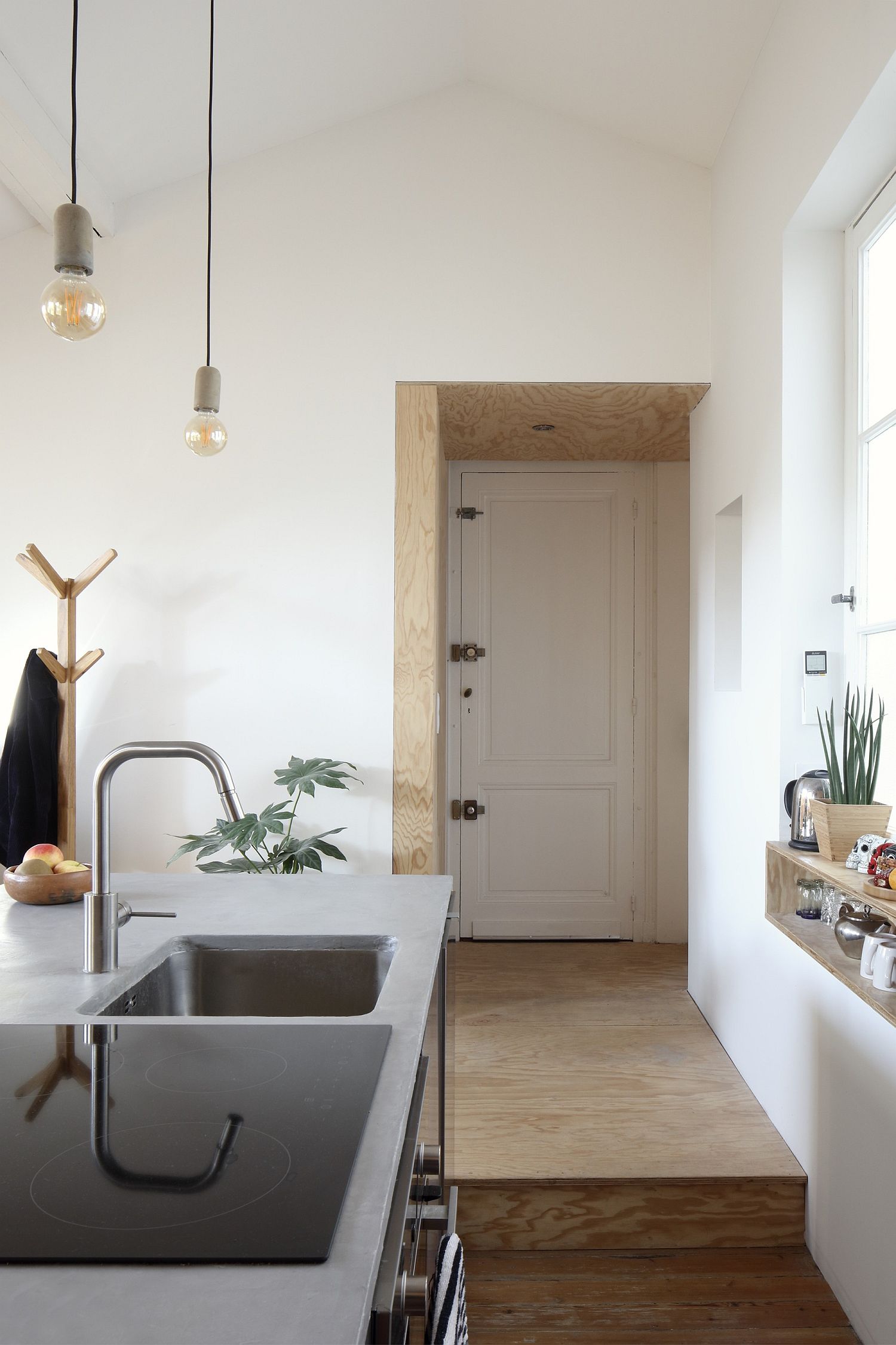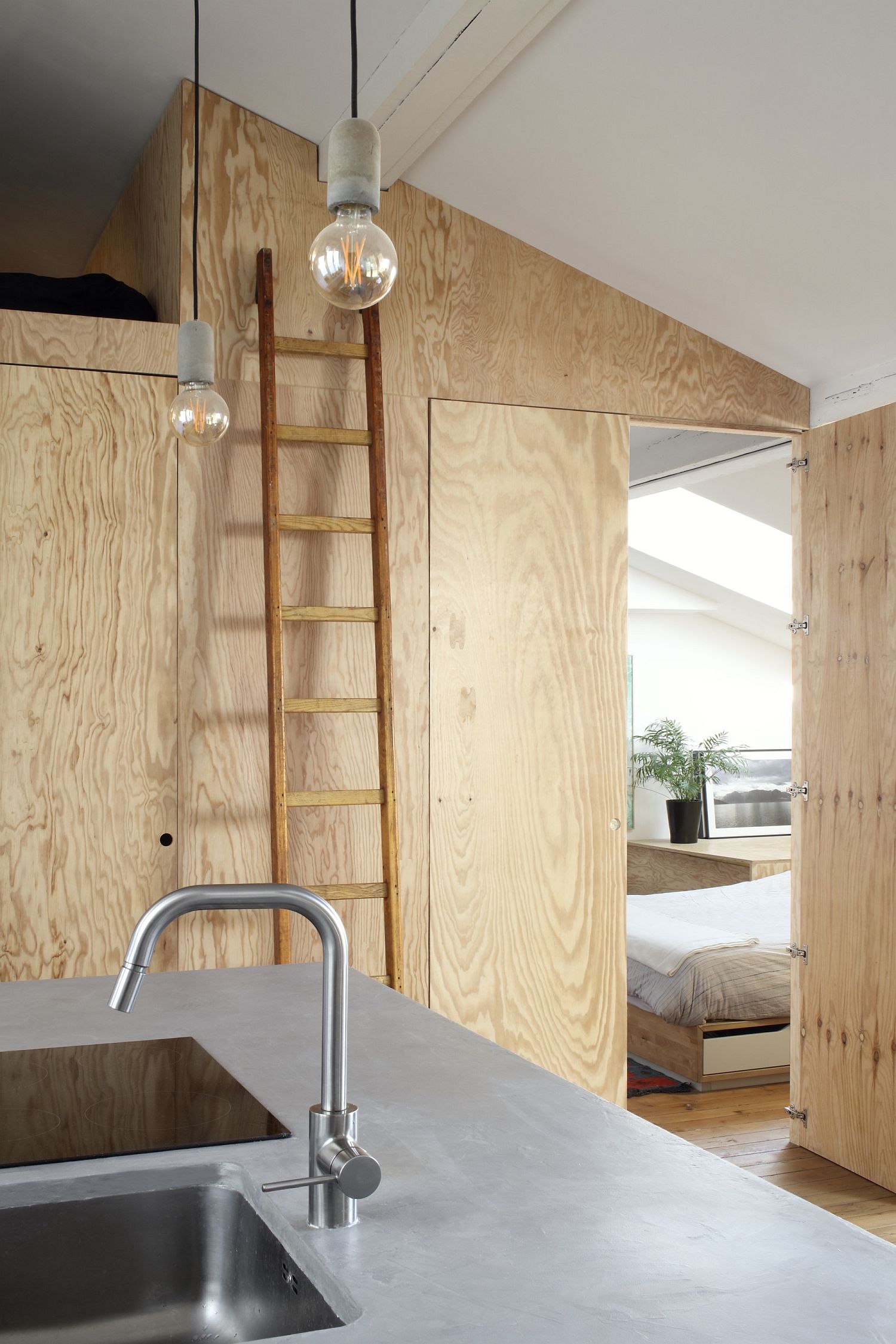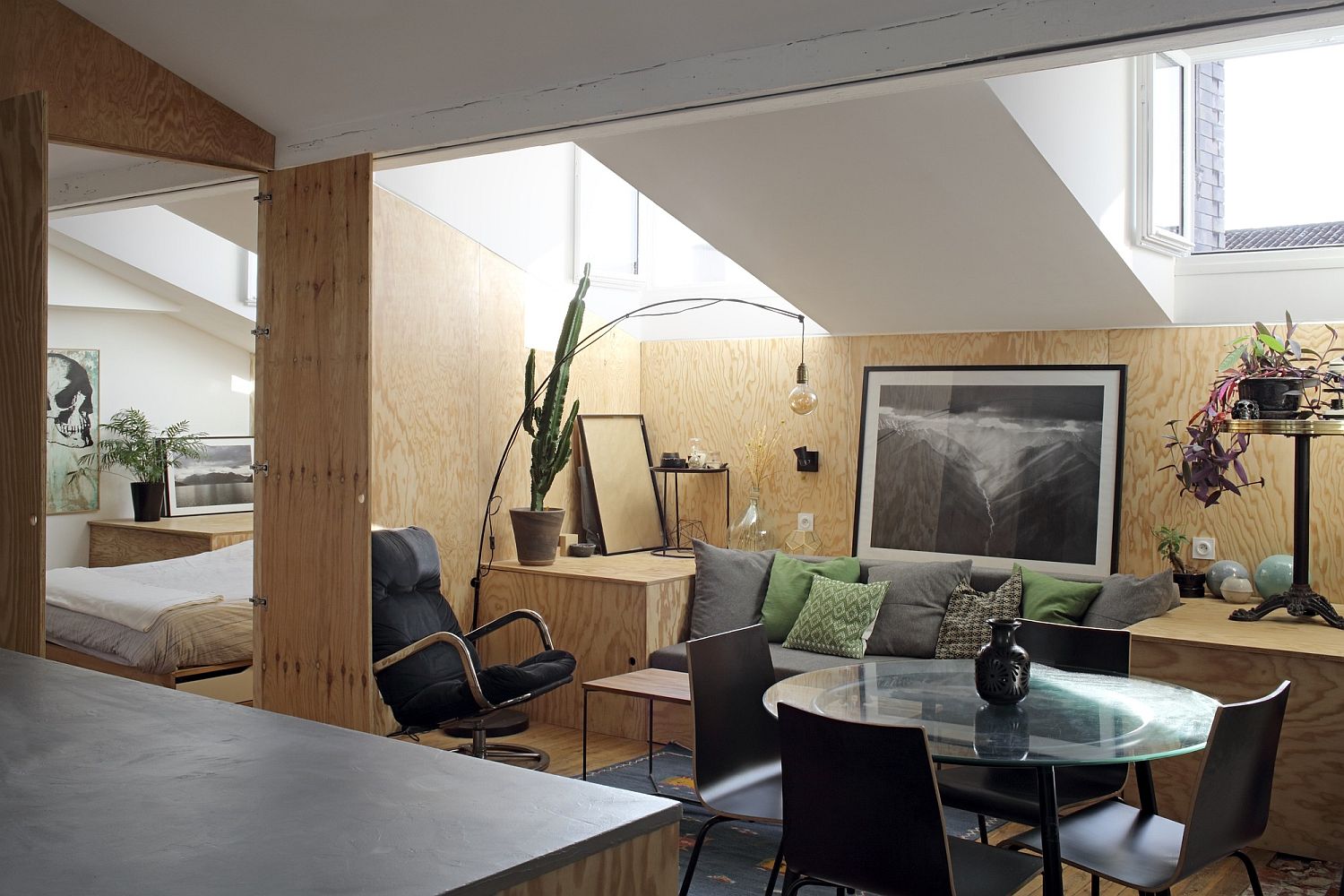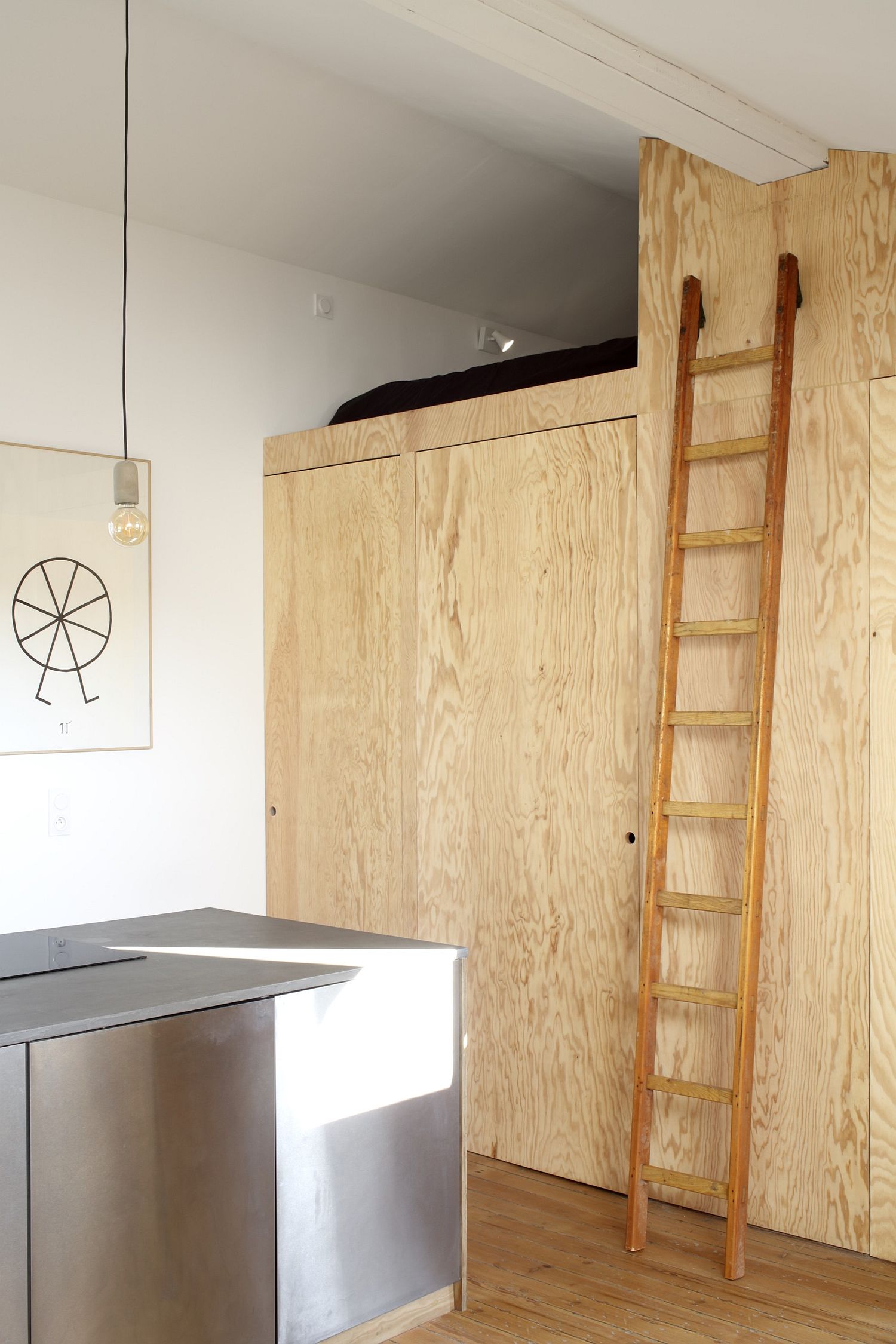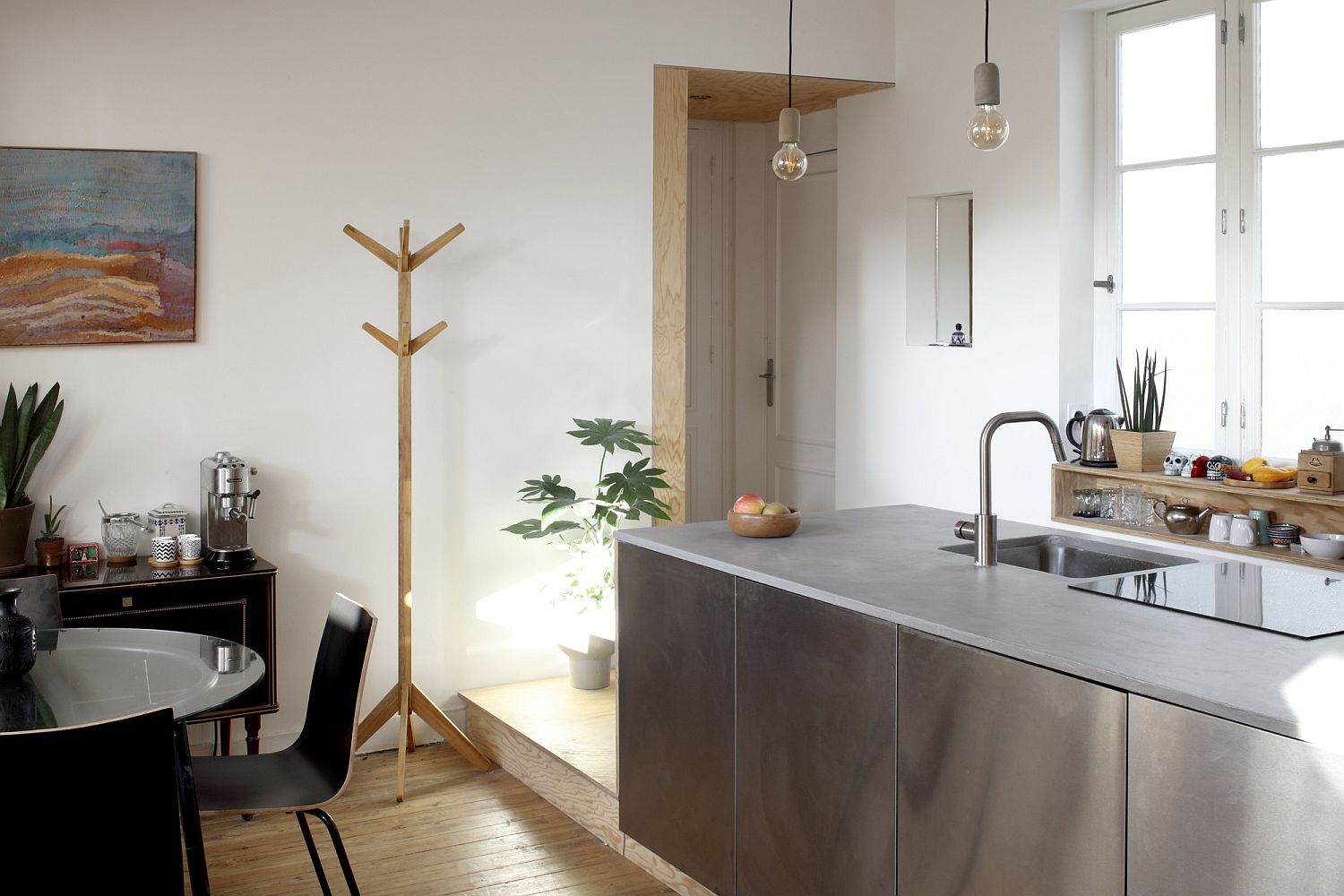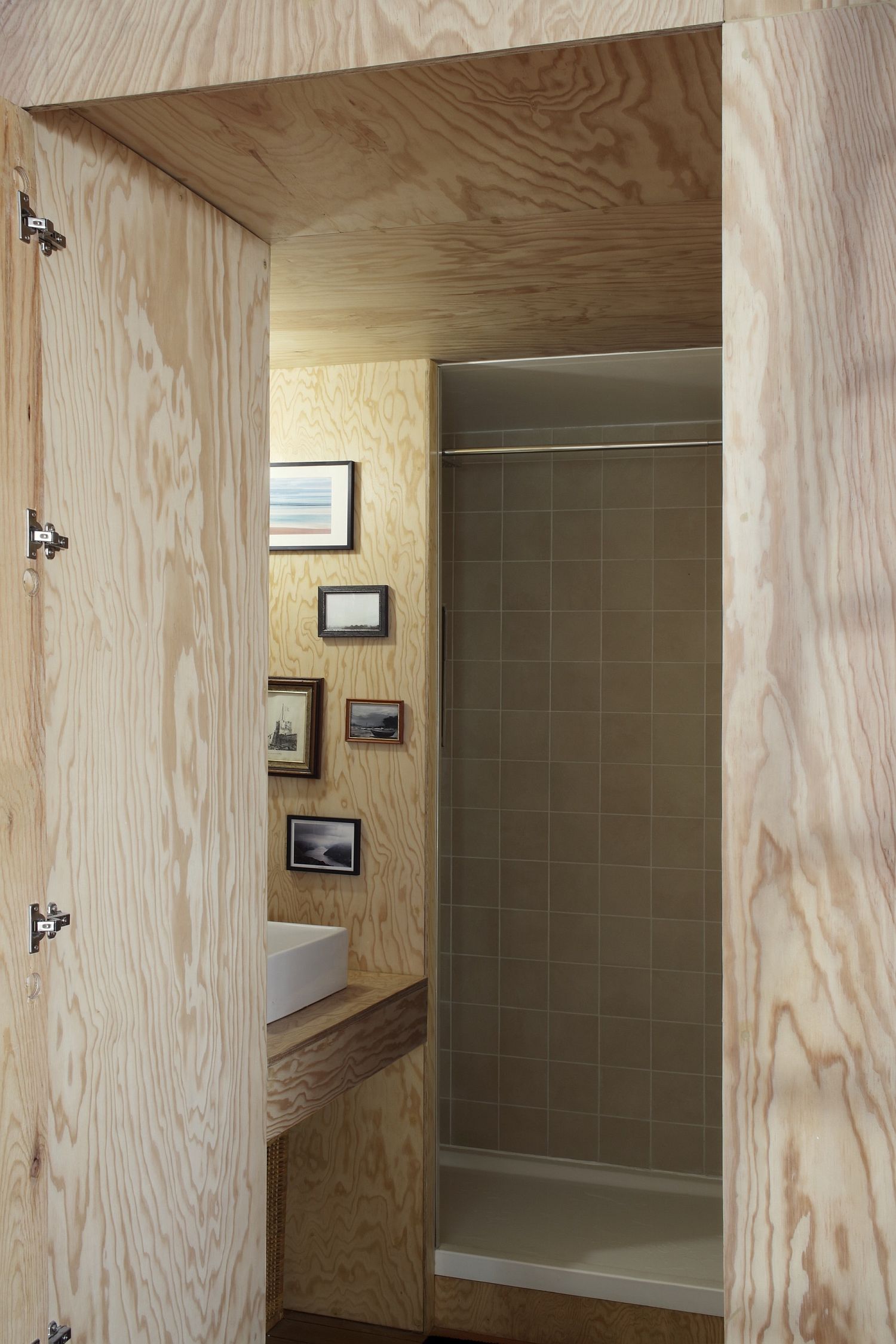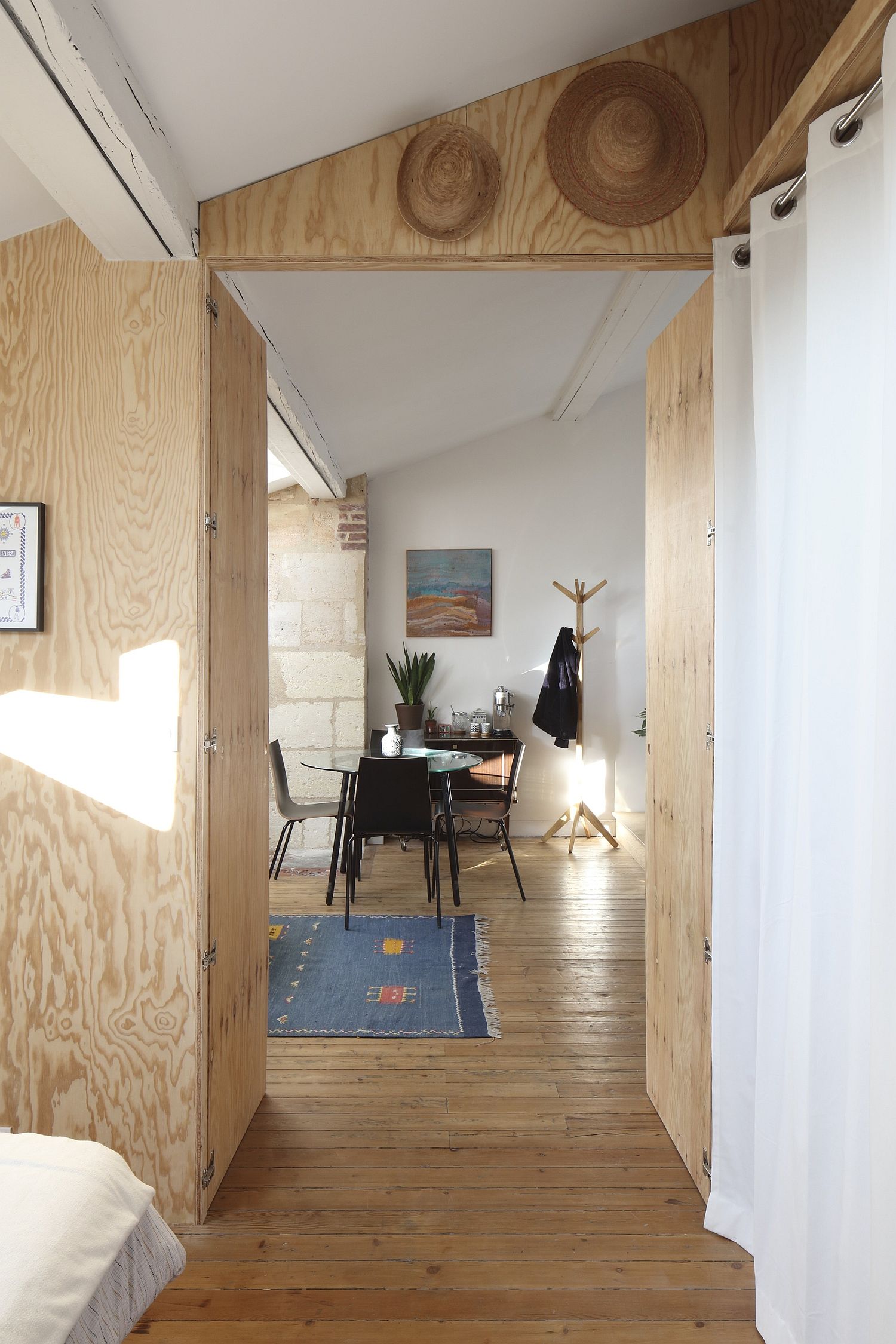 A large platform runs along the apartment in its lowest part and provides access to the view. From the rooftops, there is a contrast of two architectural stories: the bell tower of the Saint Paul church of Ravez street built in 17th century blond stone faces the roof of the Palais des Sport, a recently renovated glass and concrete work from the brutalist movement of the 60s.
RELATED: Sliding Doors and Multi-functional Wall Shape Tiny São Paulo Apartment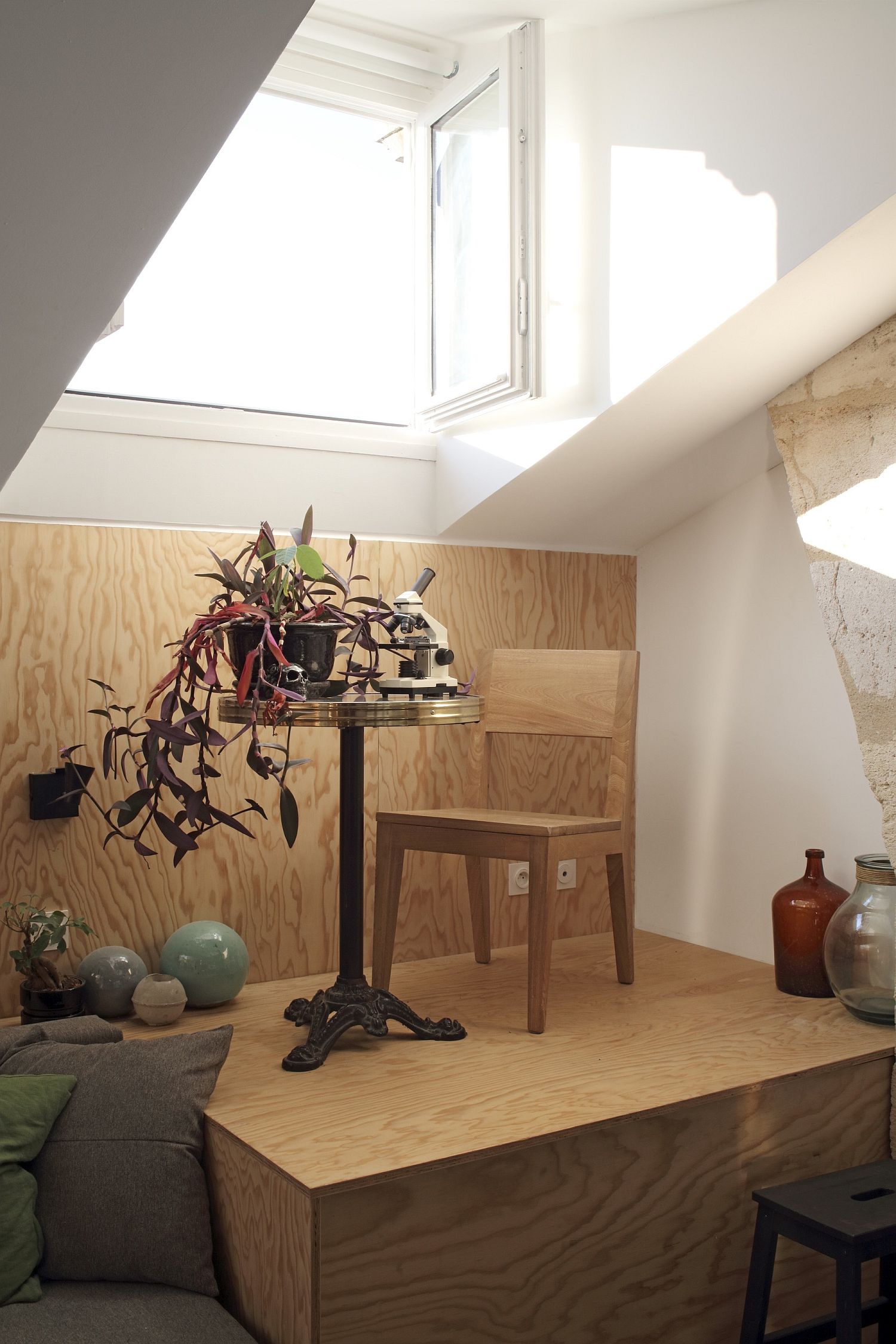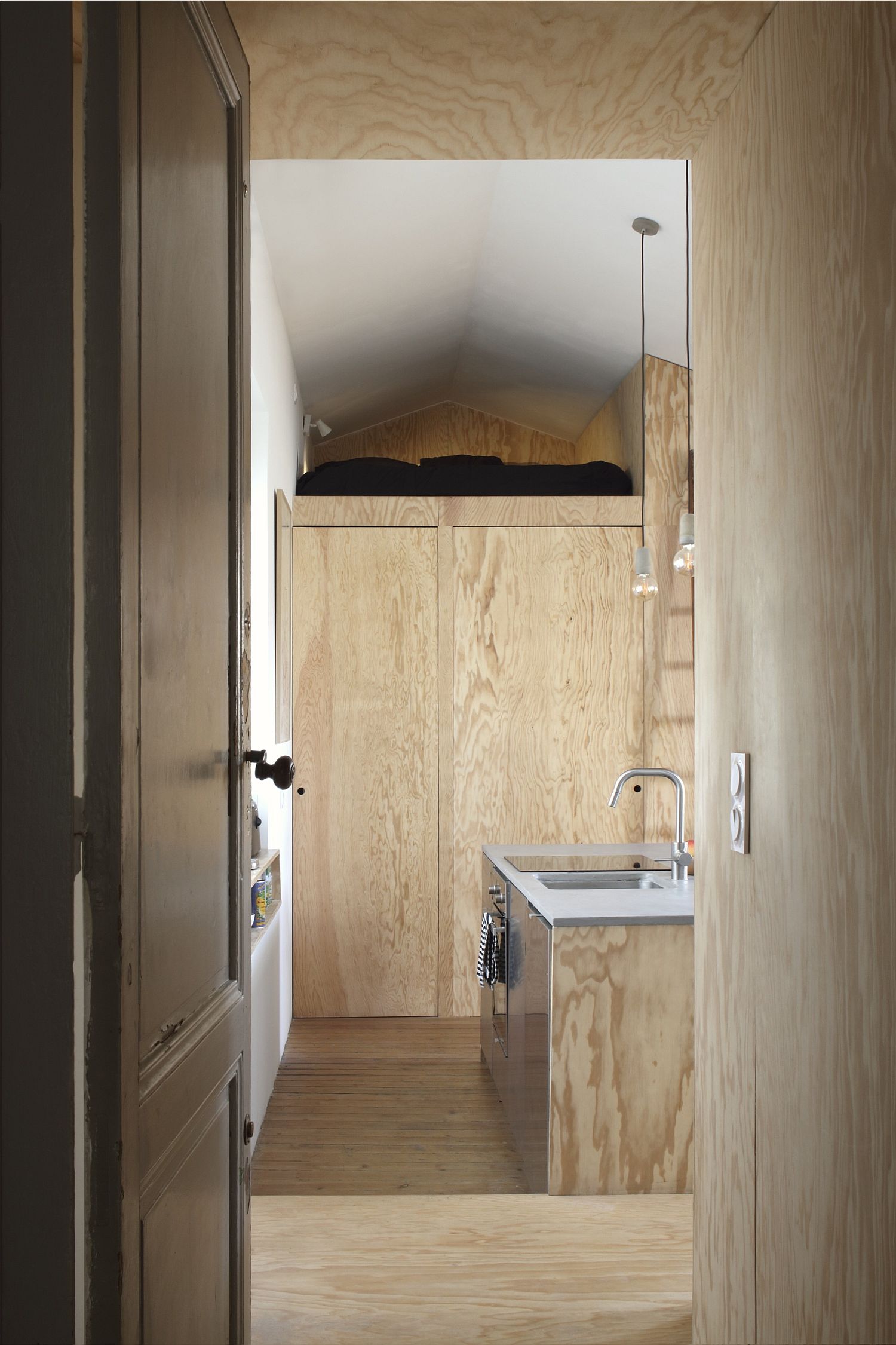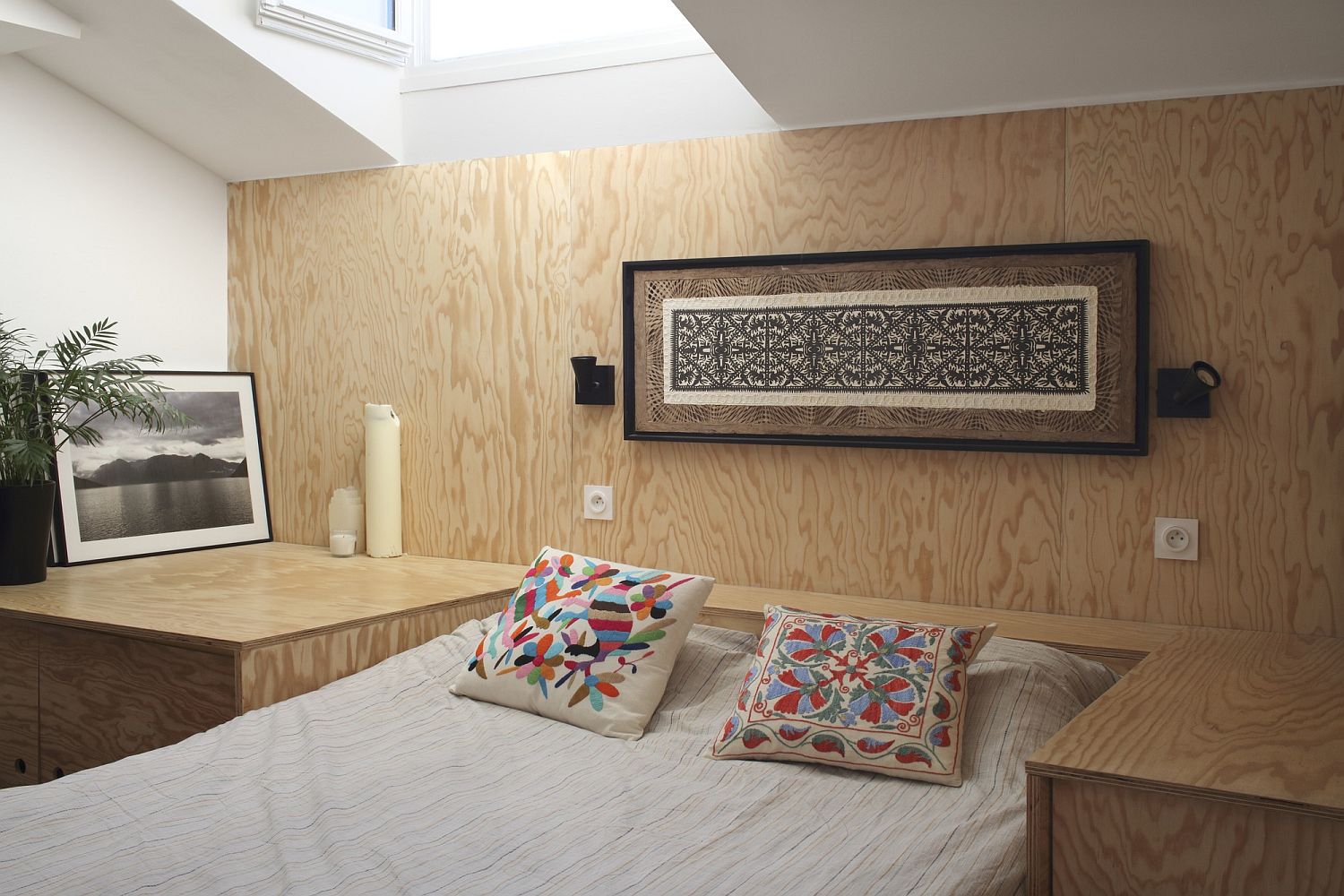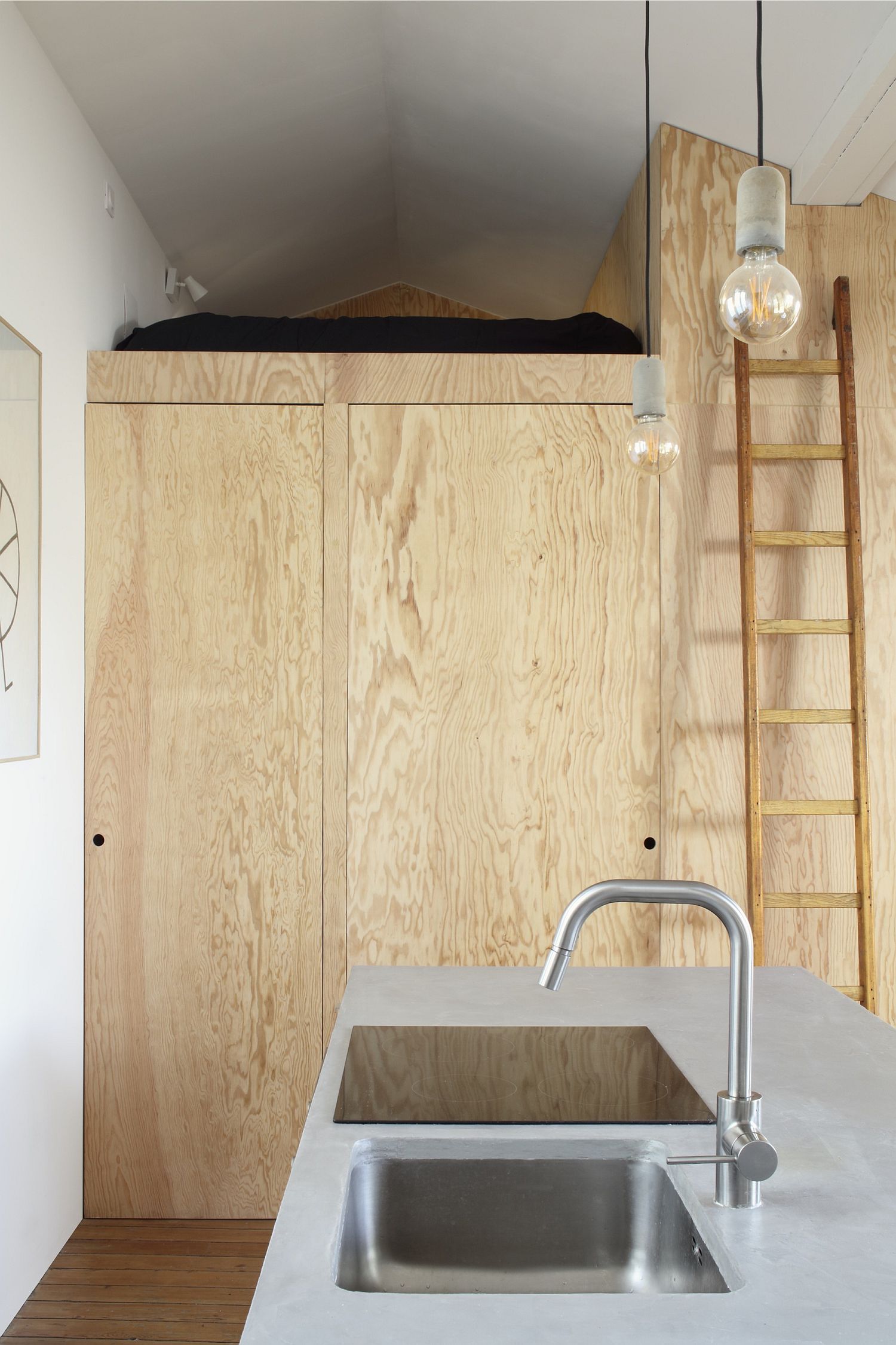 You're reading Tiny Apartment with an Innovative Wooden Platform that Morphs into Décor!, originally posted on Decoist. If you enjoyed this post, be sure to follow Decoist on Twitter, Facebook and Pinterest.