Every kitchen needs a touch of brilliance; something that sets it apart. And few features make a kitchen as special as a dramatic hanging island at the heart of it all. Designed by Diego Revollo Arquitetura and a part of a gorgeous contemporary penthouse in Sao Paulo, this kitchen is a showstopper thanks to its overall design that makes it one-of-a-kind. The concept of a hanging kitchen island is one we all love and with this creation, you get an idea of what you can expect visually when you plan for one in your kitchen as well. The island is a bit over 14-feet long and is perfect for a sophisticated social gathering or even a casual breakfast with family and friends.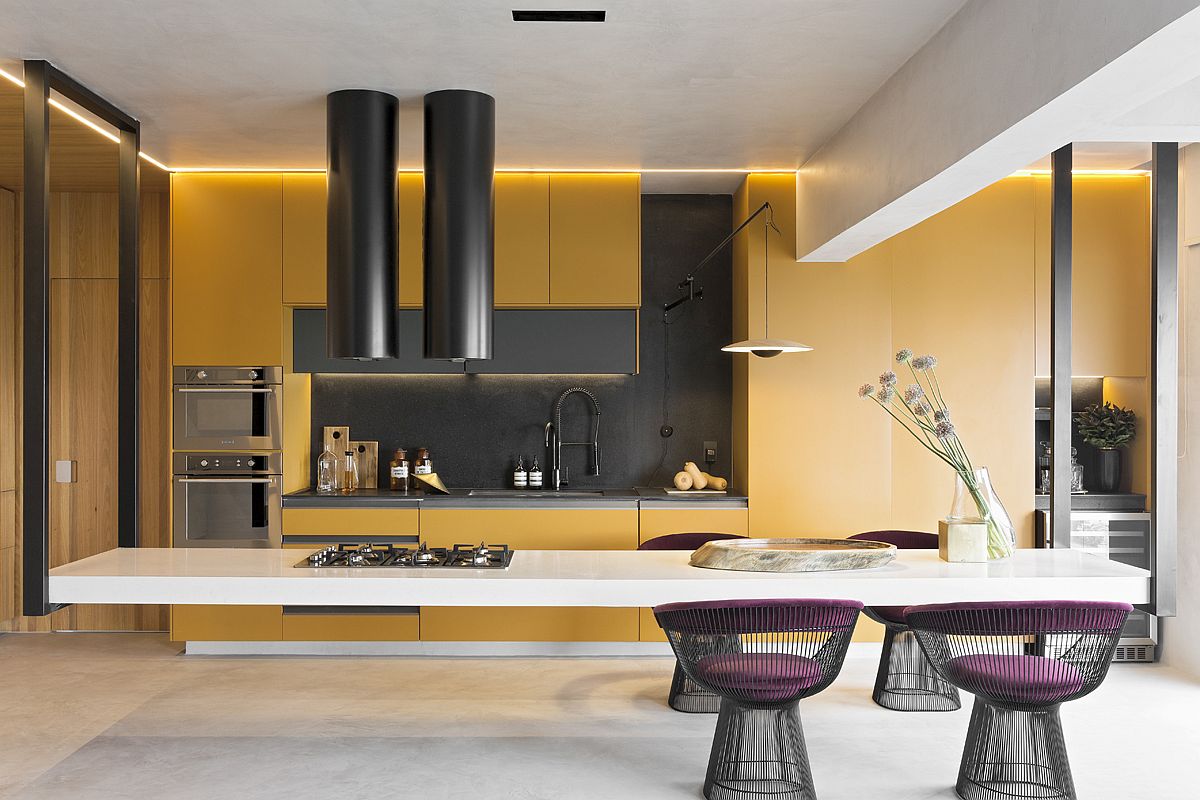 The island is supported at both ends by black metal beams and they seem to blend in with the backdrop that is a combination of bold mustard yellow and dashing black. Even the backdrop ensures that the seemingly floating island ends up drawing your attention. Purple bar stools with metallic charm bring that 'something different' to a kitchen that already makes a big impact. At the other end of the kitchen is a wall of shelves entirely draped in Tauari wood; a choice that gives warmth and cozy charm to the spacious kitchen.
RELATED: Dark Delicacy: How to Bring a Brilliant Black Island into your Kitchen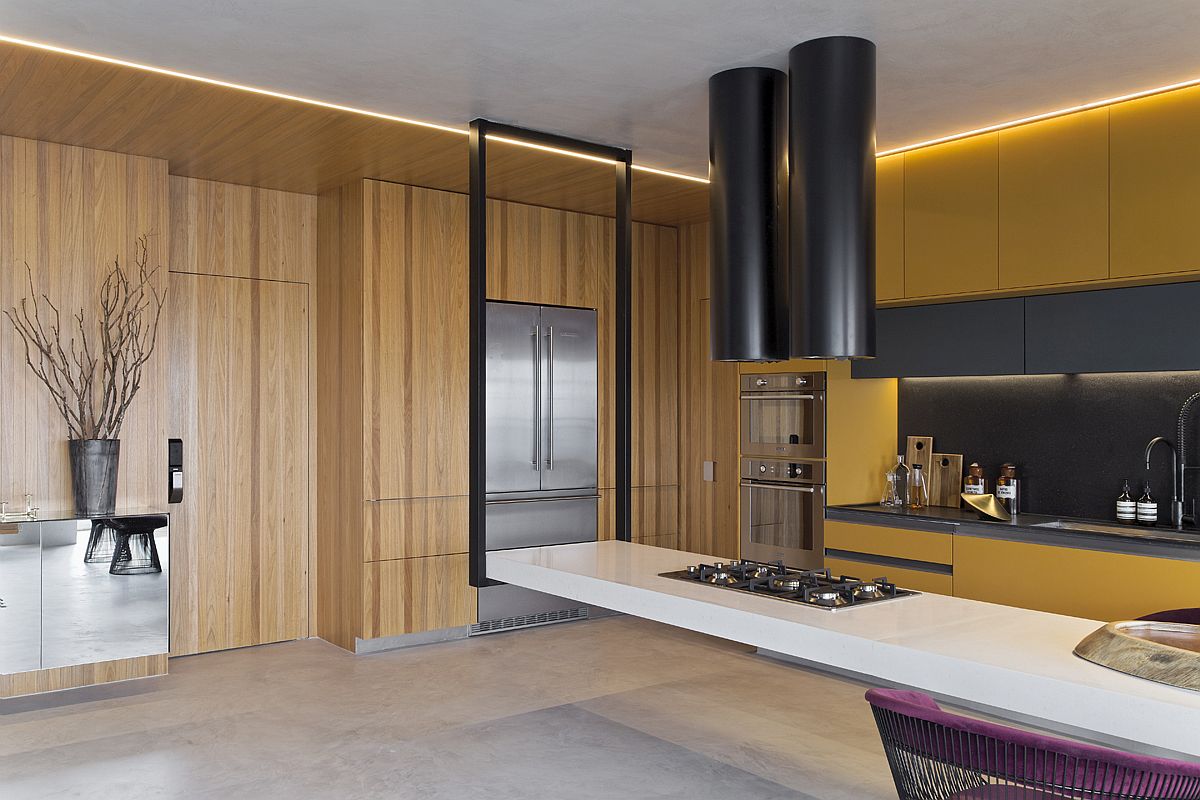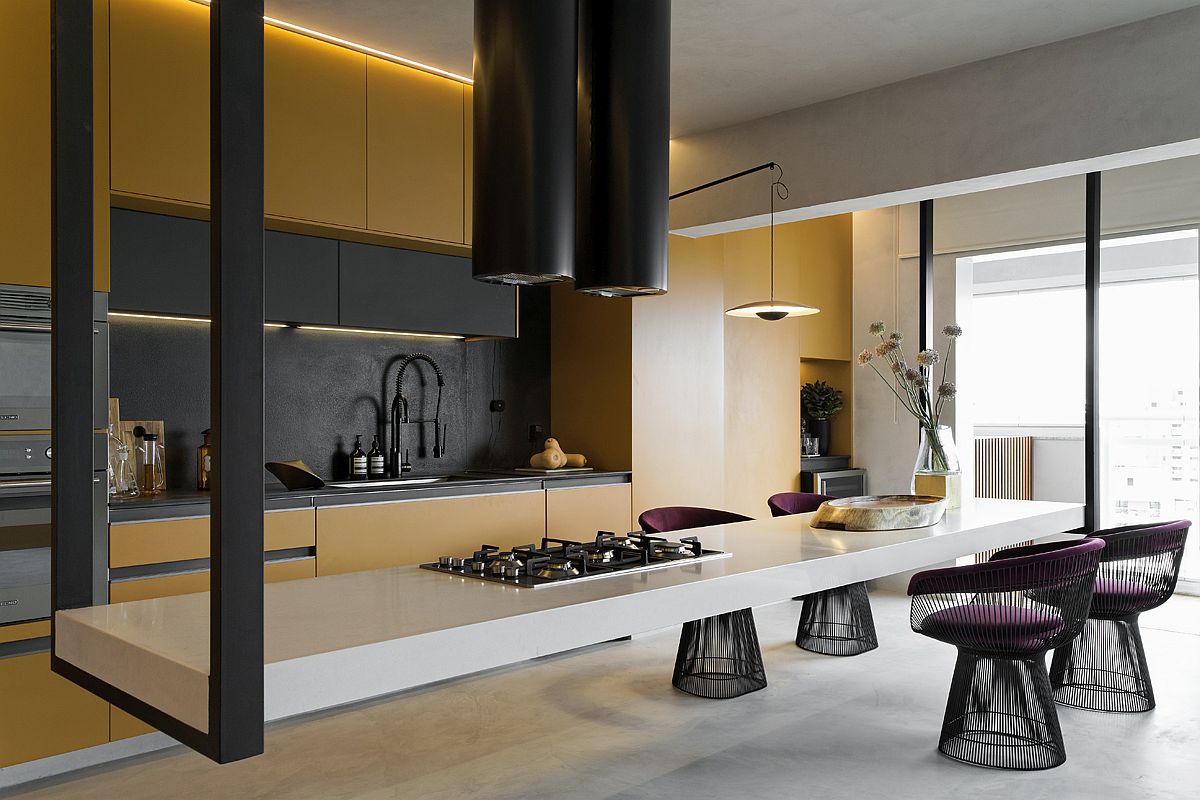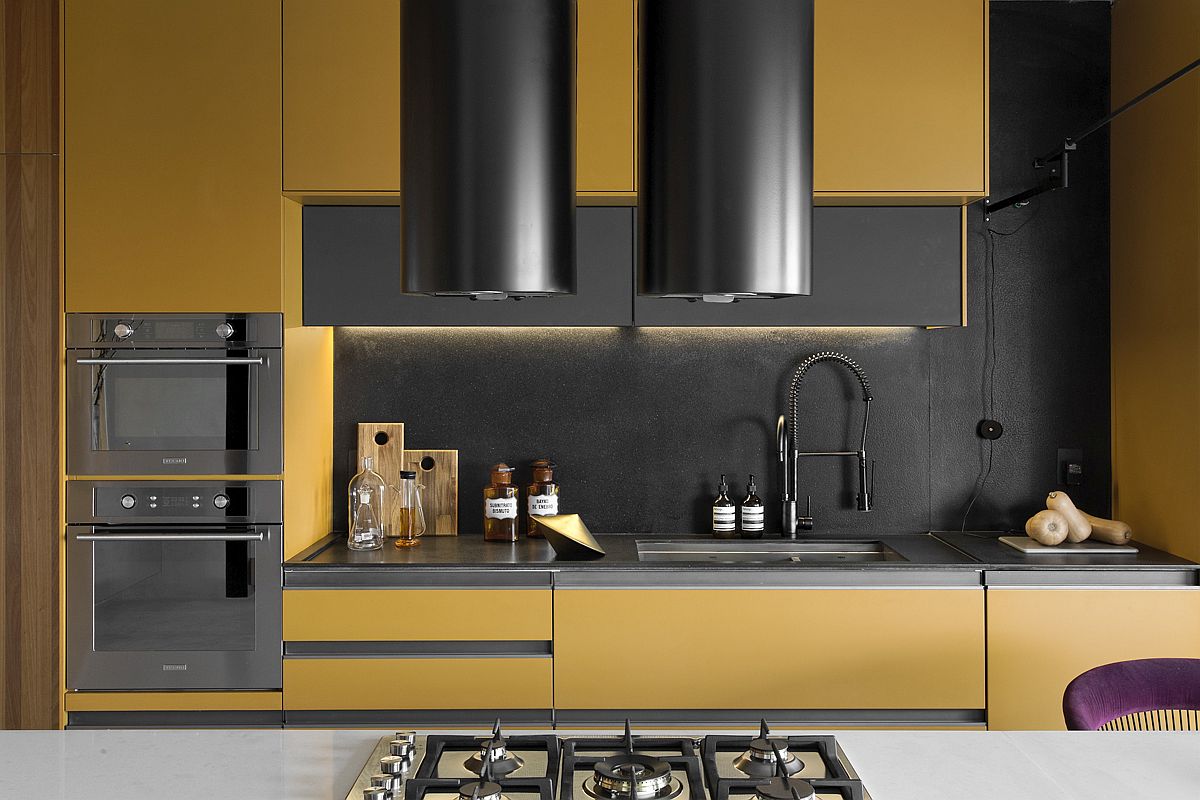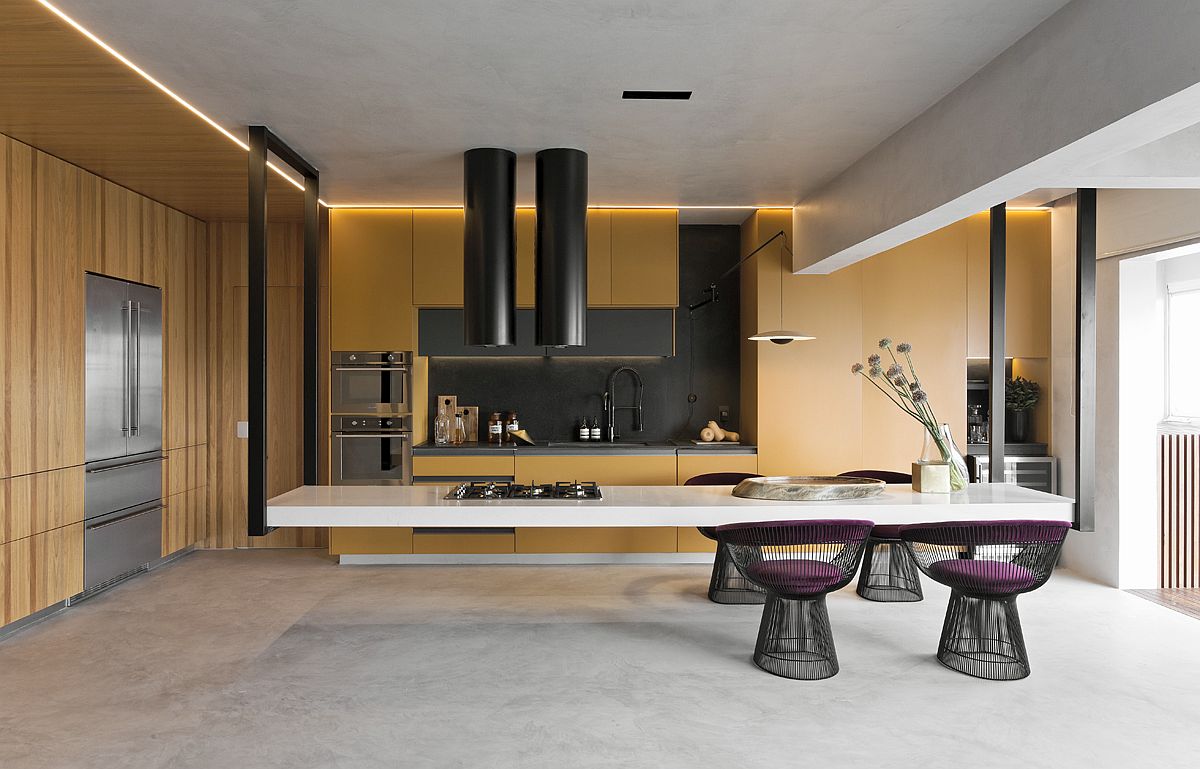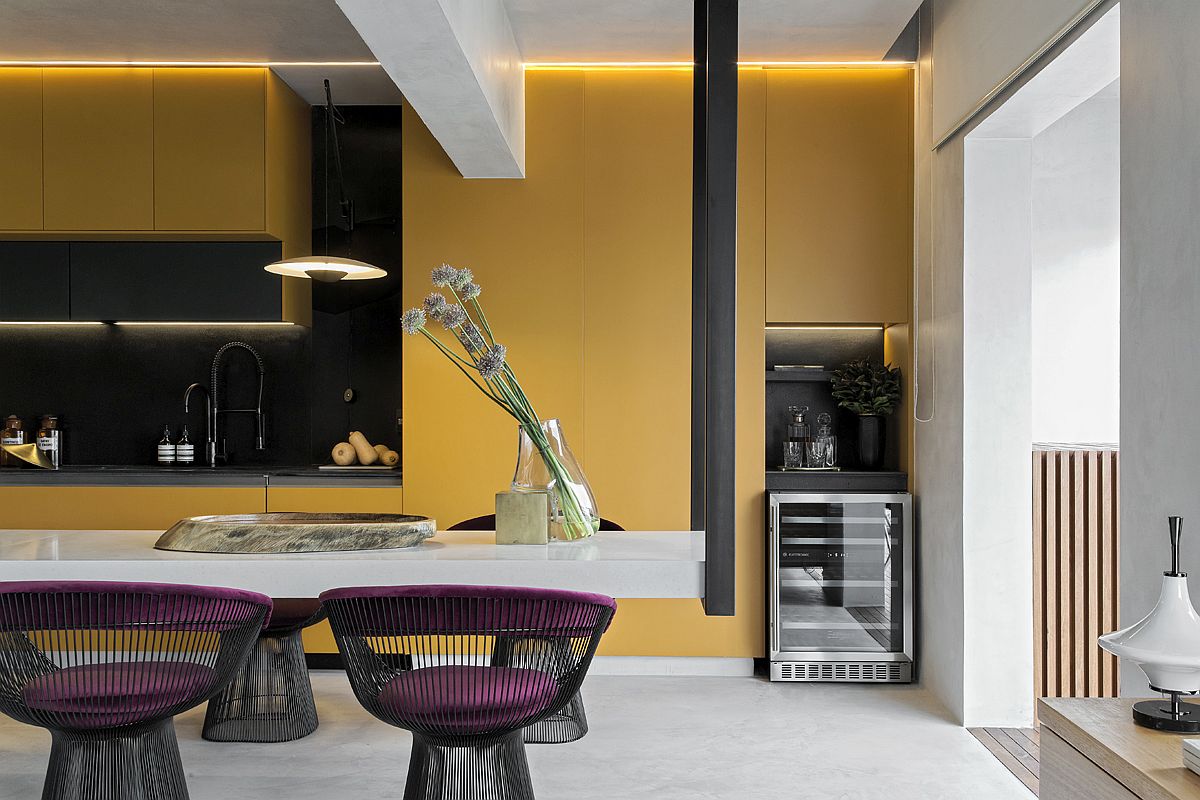 A stainless steel fridge sits inside this wooden wall perfectly while a smart blend of minimal pendant lights and energy-efficient LED strip lighting highlight the right features. Natural light along with ambient lighting complete a kitchen that is inspirational in every single way. [Photography: Alain Brugier]
RELATED: This Smart São Paulo Apartment Intertwines Greenery with Colorful Zest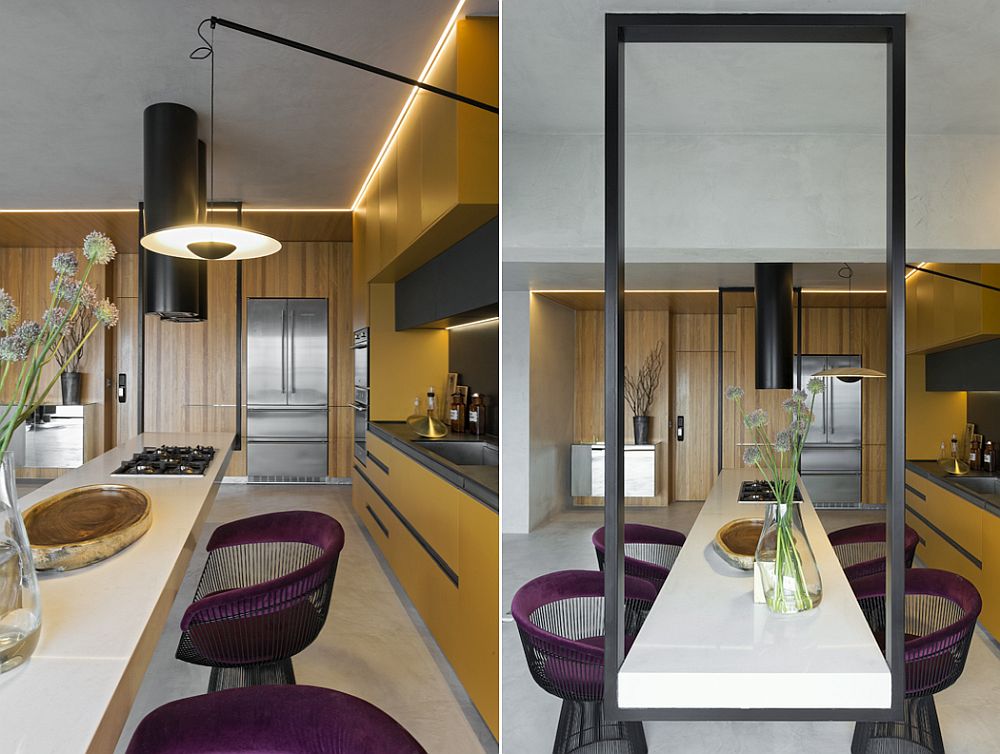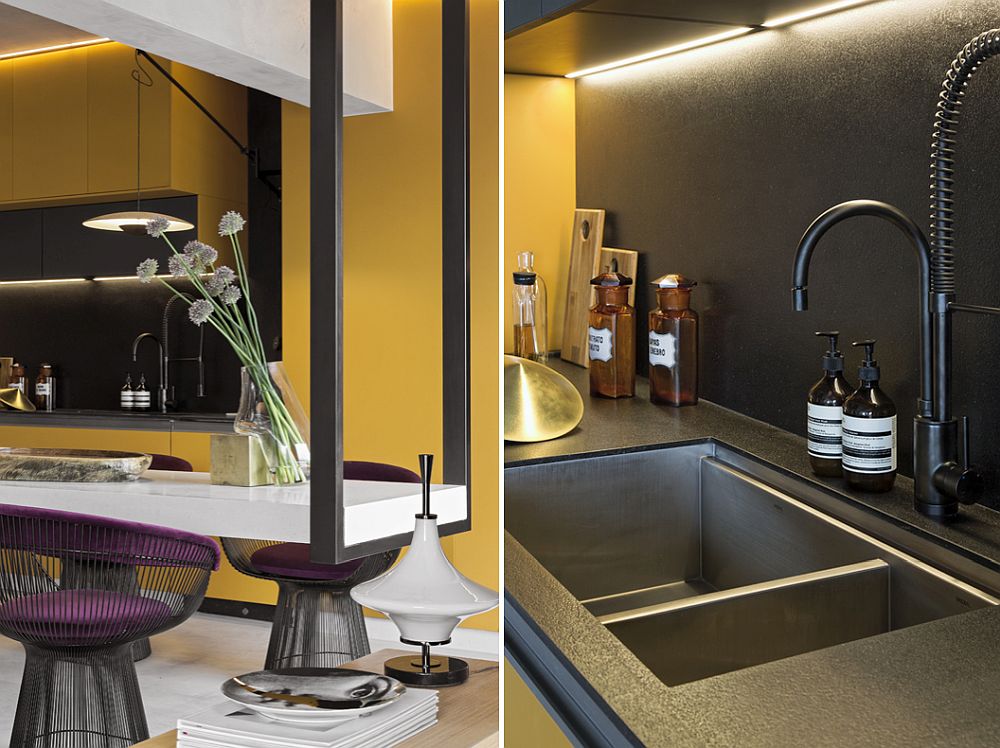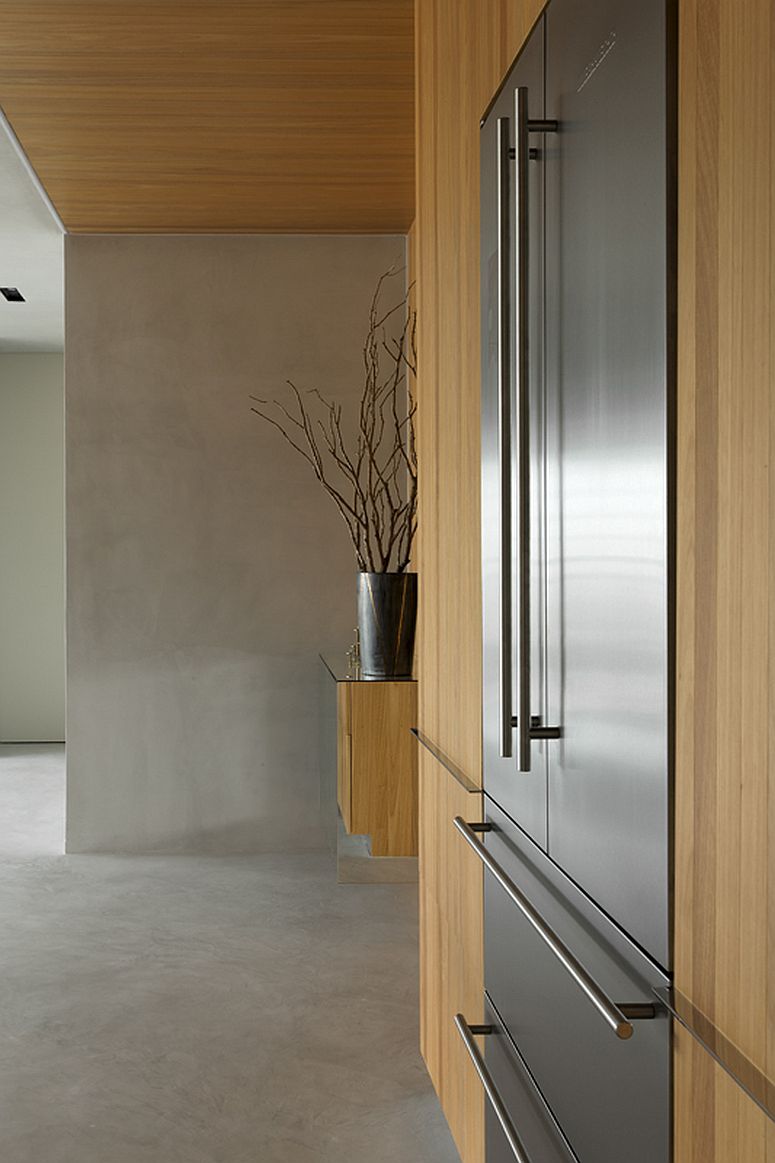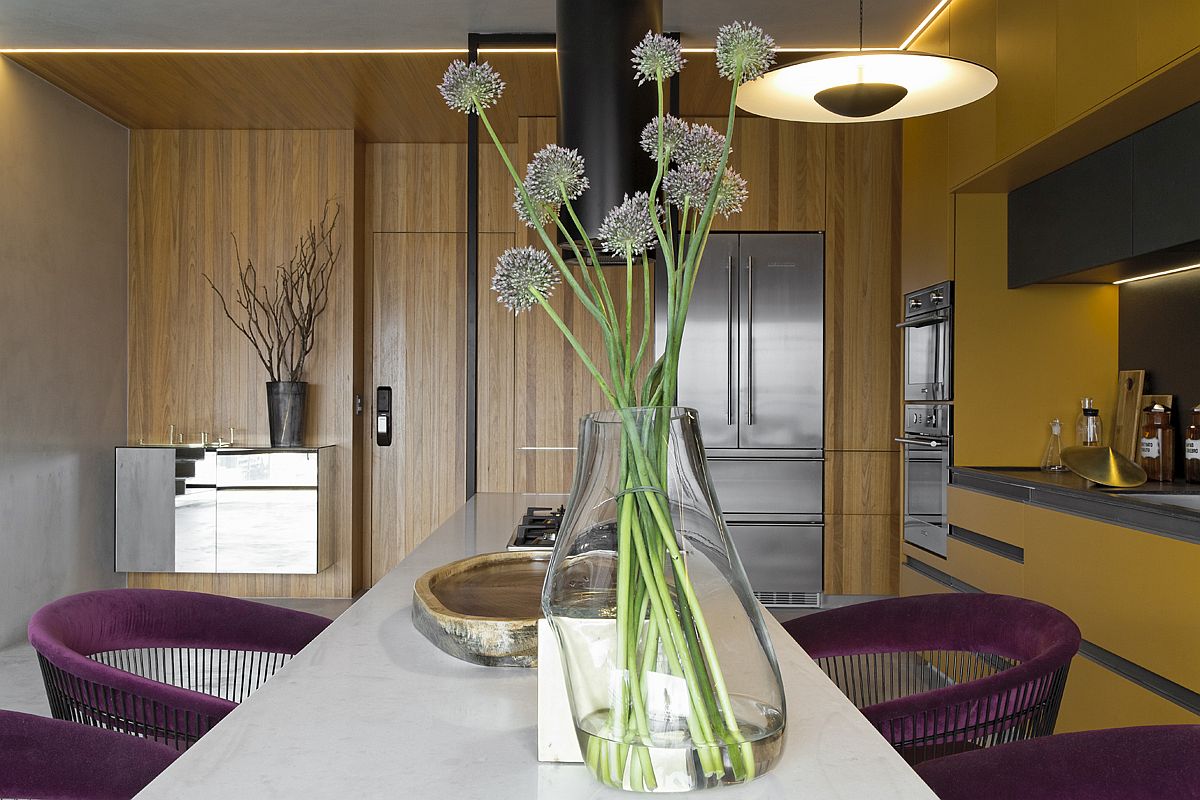 You're reading Amazing Hanging Island Shapes This Awesome Penthouse Kitchen in Sao Paulo, originally posted on Decoist. If you enjoyed this post, be sure to follow Decoist on Twitter, Facebook and Pinterest.