In modern homes, nothing is more essential than space and how it is utilized makes or breaks the look of the interior. In small kitchens, every inch matters. While most people view wall-mounted cabinets, sleek open shelves and mobile islands as the perfect way to maximize space, there are still plenty of other options that bring style in a space-savvy fashion. One such smart idea is the tiny breakfast zone in the small kitchen that removes the need for an additional dining room in apartments built for a couple. Even if you have an additional guest, these modest dining areas can accommodate them with ease and they do so without taking up too much additional square footage.
Some of our readers might question the sanity of adding a breakfast zone in the already small kitchen. But in urban homes where homeowners cannot really spare another room or even a corner in the living room for dining purposes, this idea comes in pretty handy. You can utilize an area of the kitchen that would otherwise be forgotten and serving also becomes a whole lot easier in here! Irrespective of the style and theme of your kitchen, these breakfast nooks find space pretty much everywhere.
Turn to Corners for Help
There is nothing like adding a breakfast nook to the kitchen corner when it comes to maximizing space without altering the current kitchen setup drastically. In most kitchens one or two corners are often under-utilized or just left vacant. Instead of filling the corner with a potted plant, add a small table and a couple of chairs to instantly create a cool breakfast zone. You can even consider the idea of banquette seating that feels even cozier and the area underneath can provide additional storage space. Be it banquette seating or just a round table with twin chairs, the corer breakfast zone is an idea every kitchen can benefit from.
RELATED: 25 Best White Kitchens for Stylish Space-Savvy Goodness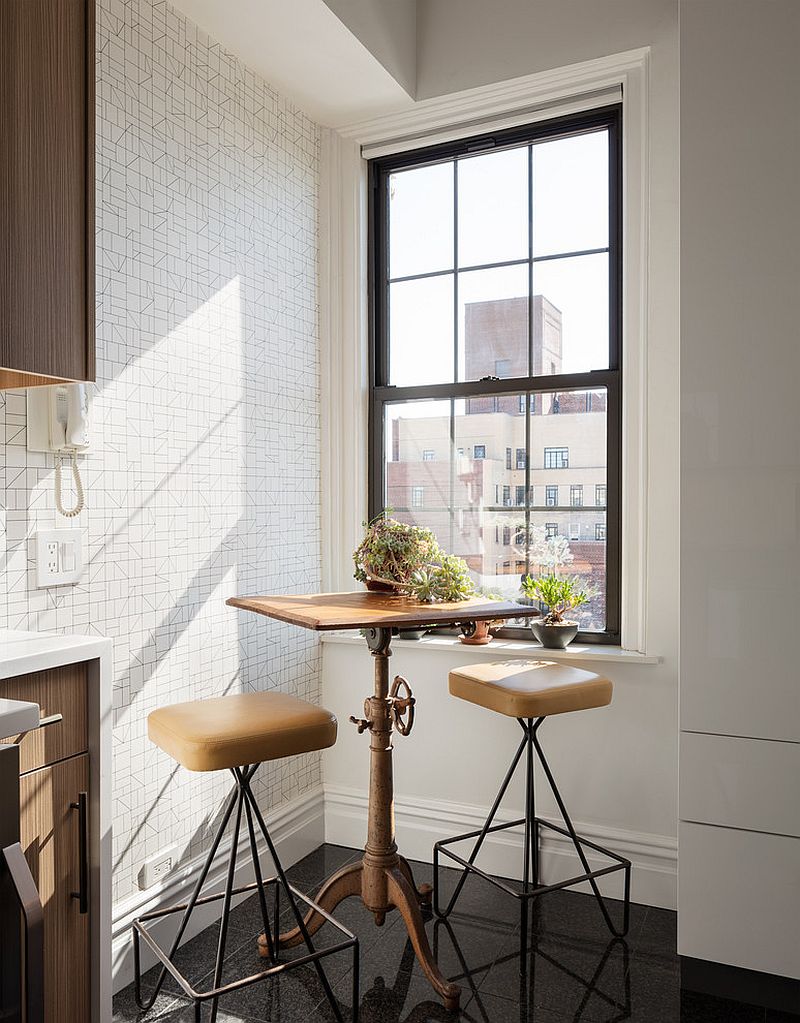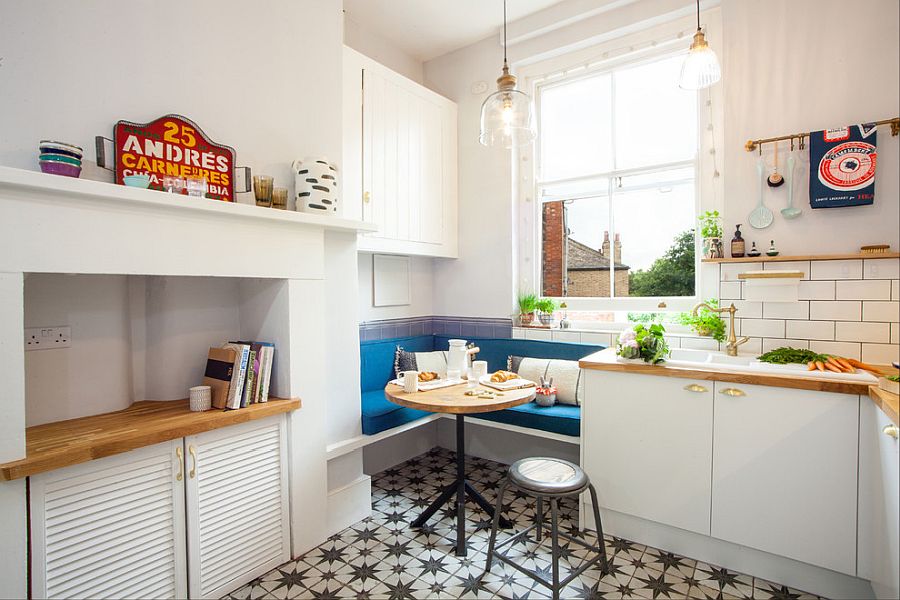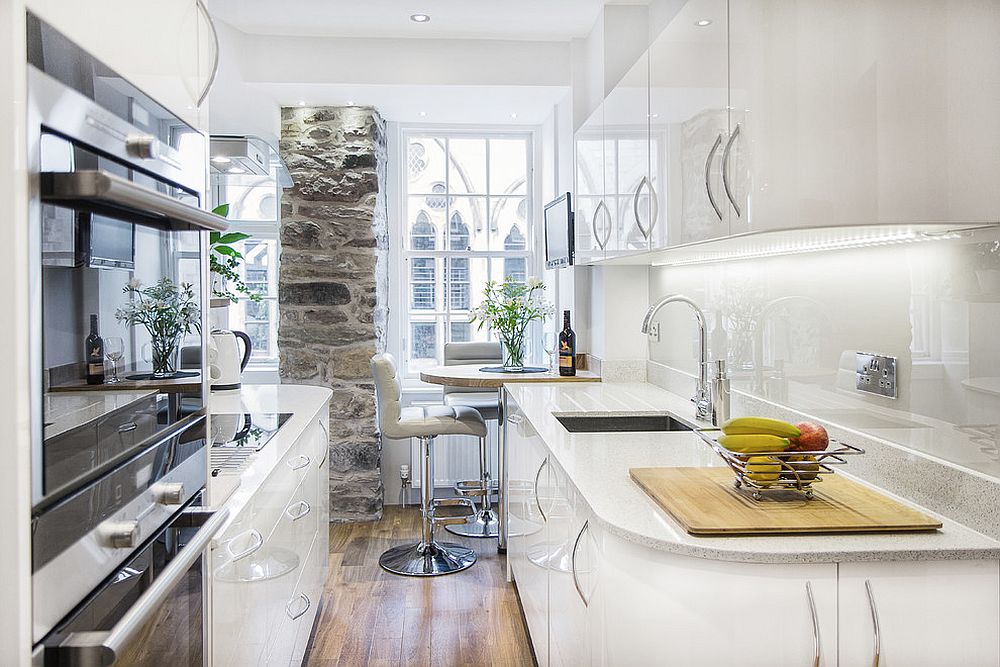 White Comes to the Rescue
We love how a white kitchen is often the solution to most of our space and decorating problems! Even in the case of tiny kitchens with breakfast zones, keeping the backdrop white or using colors like gray in lighter shades offers a great backdrop that creates visual space. The breakfast zone in here can also add a pop of color to an otherwise neutral space as you usher in a couple of bight and bold chairs. It can also blend into the backdrop if necessary and you have a kitchen that is much more functional, brighter and spacious.
RELATED: Ultra-Tiny Manhattan Apartment with Wedge-Shaped, Space-Savvy Partition!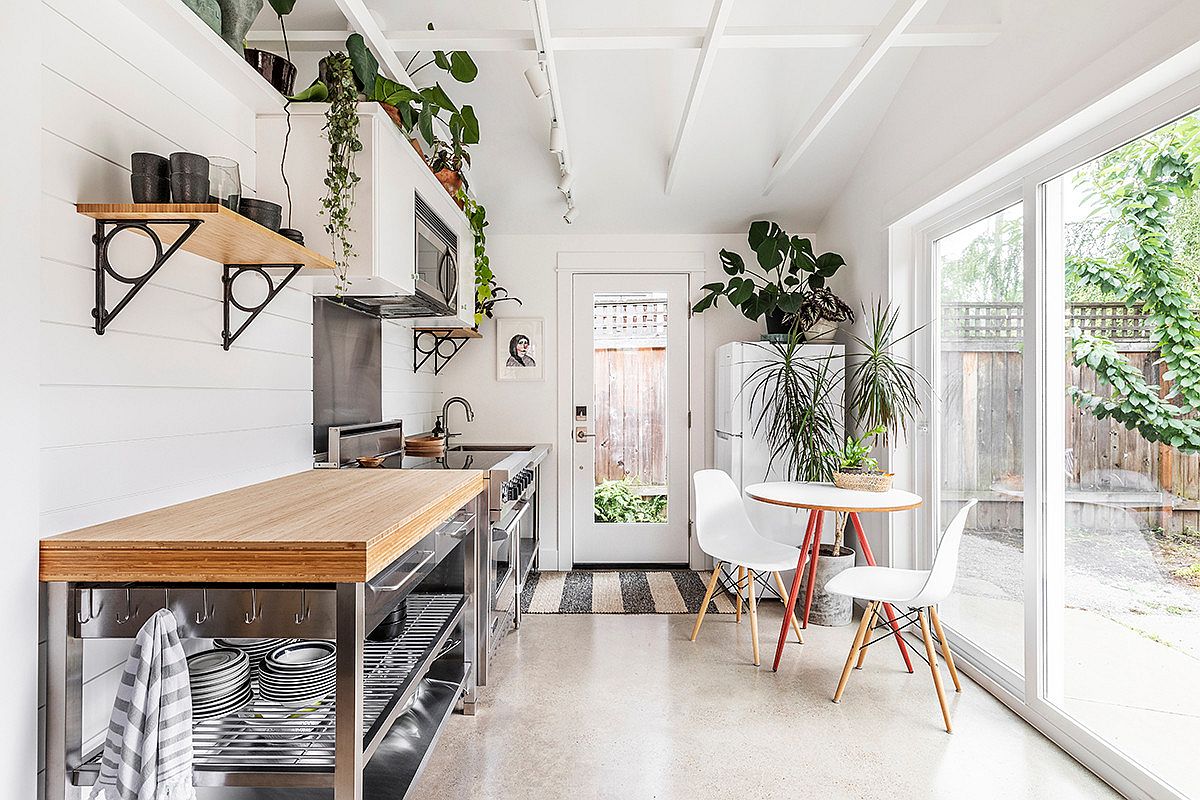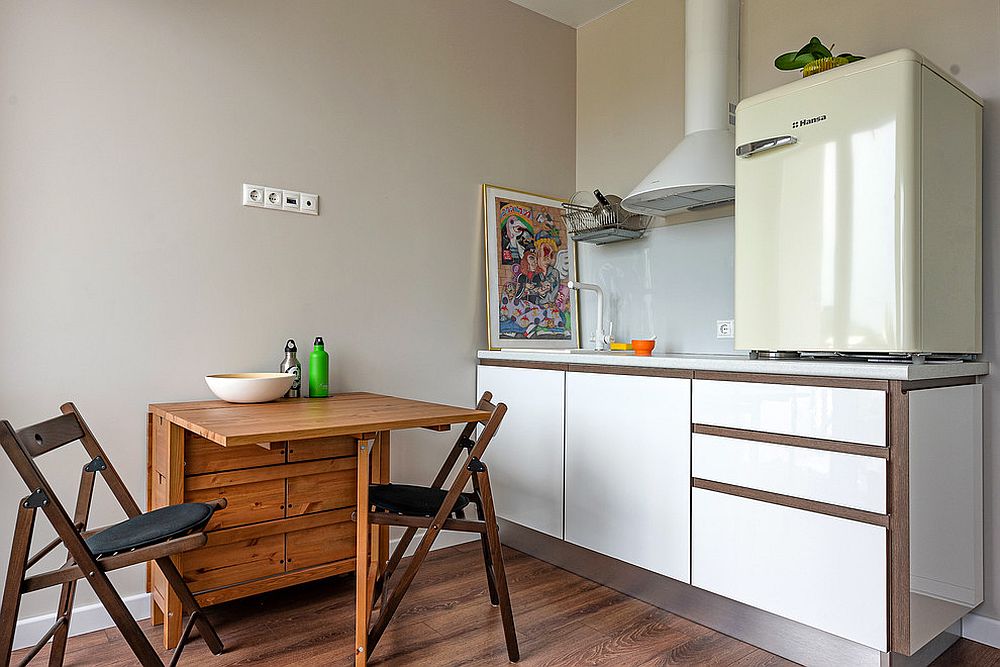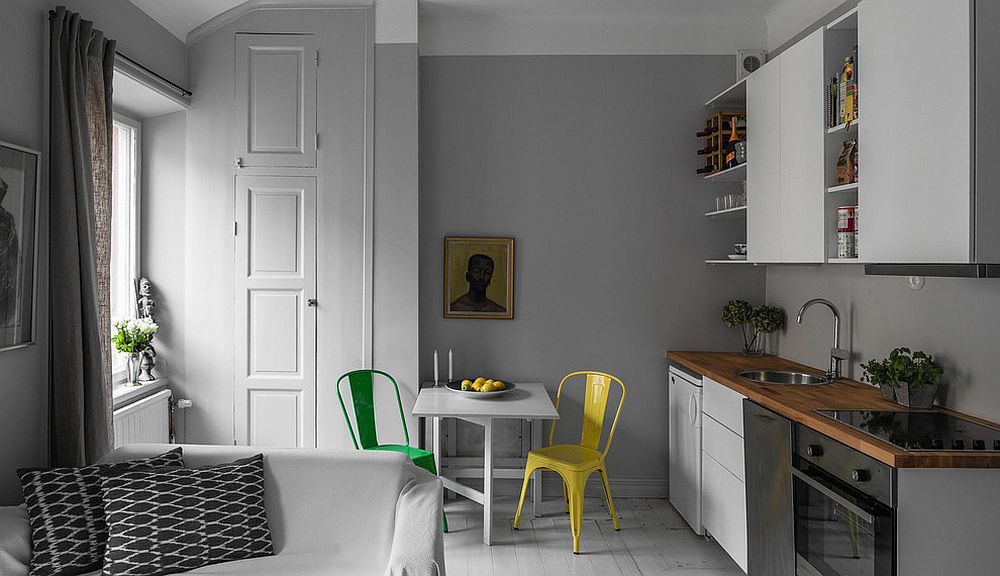 Maximizing Space in Style
You will notice that adding the breakfast nook to the kitchen is not limited by the style choice you make. Industrial style kitchens benefit from chairs in bar stools in metal and wood at the breakfast bar while rattan chairs look more at ease in beach style and shabby chic kitchens. Smart modern bar stools in contemporary kitchens that can be tucked away when not in use bring additional convenience and you can even use this space as home workspace as you multi-task!
RELATED: 25 Kitchens Connected with the Backyard: Space-Savvy Trend that is Here to Stay!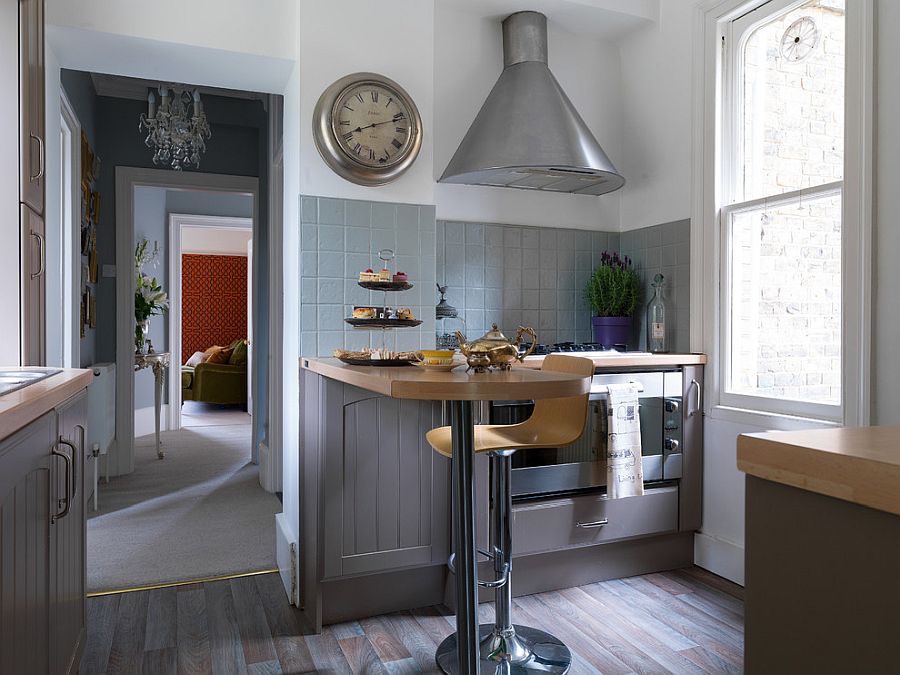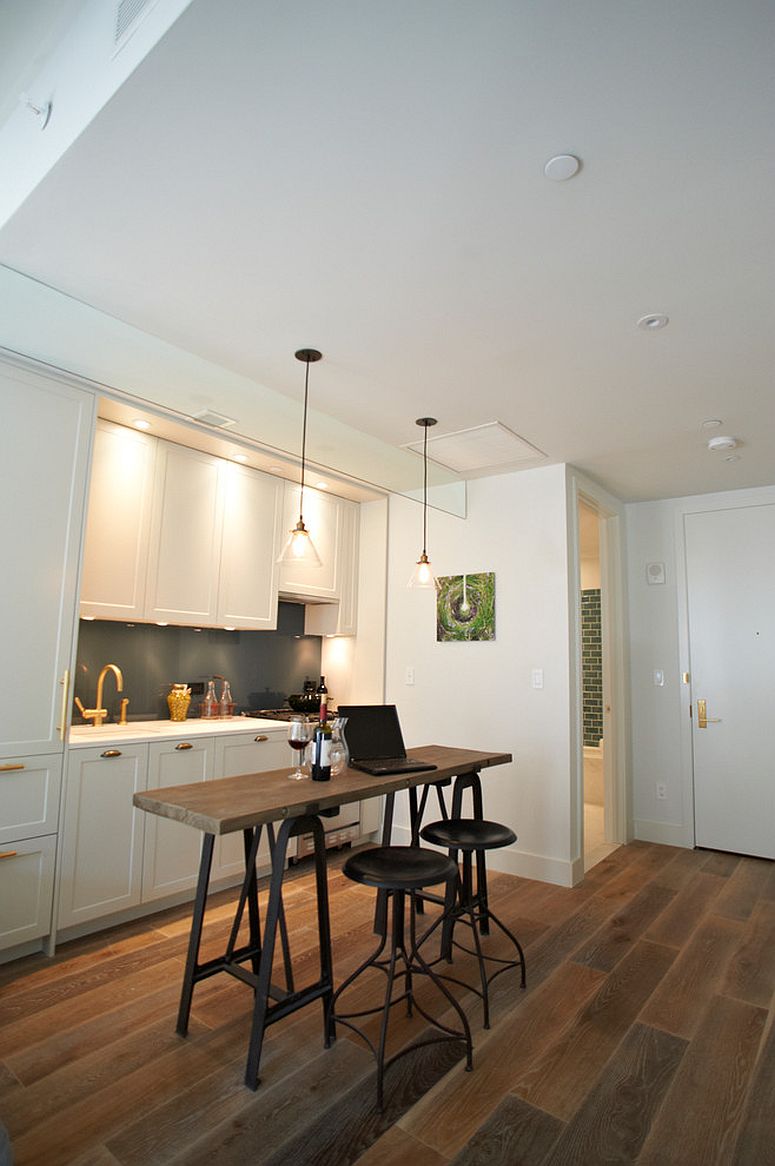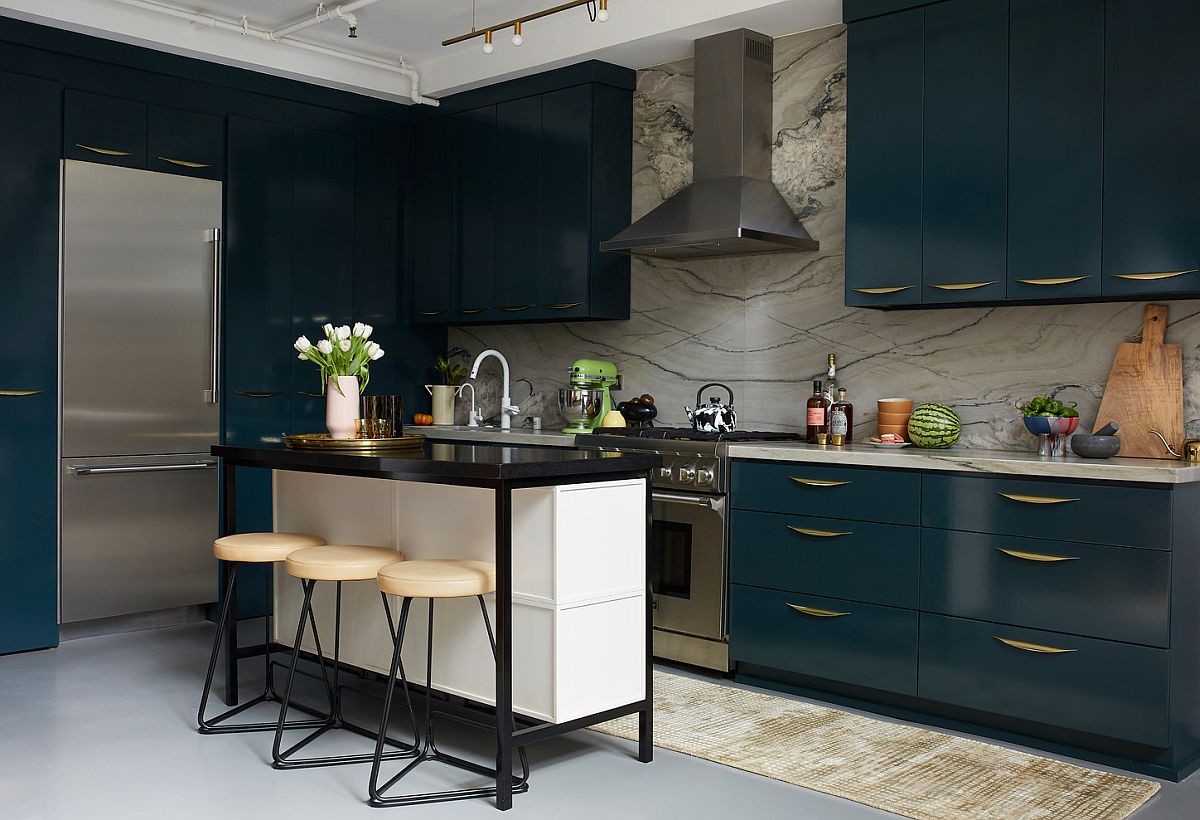 You're reading Space-Savvy Goodness: 10 Small Kitchens with Tiny Breakfast Zones, originally posted on Decoist. If you enjoyed this post, be sure to follow Decoist on Twitter, Facebook and Pinterest.