It's that little something extra that's hard to define — the characteristic that cool furniture has that other pieces don't. It can be a novel material, an unusual shape or something really unexpected. Whatever it is, it takes only one piece of cool furniture to revive your space and give it a current look. All kinds of pieces can fit the bill so whatever the style of your home's decor, there's a piece that can add that special cool factor to the room. Check out these furnishings that we think are pretty cool:
Knotted Like Macramé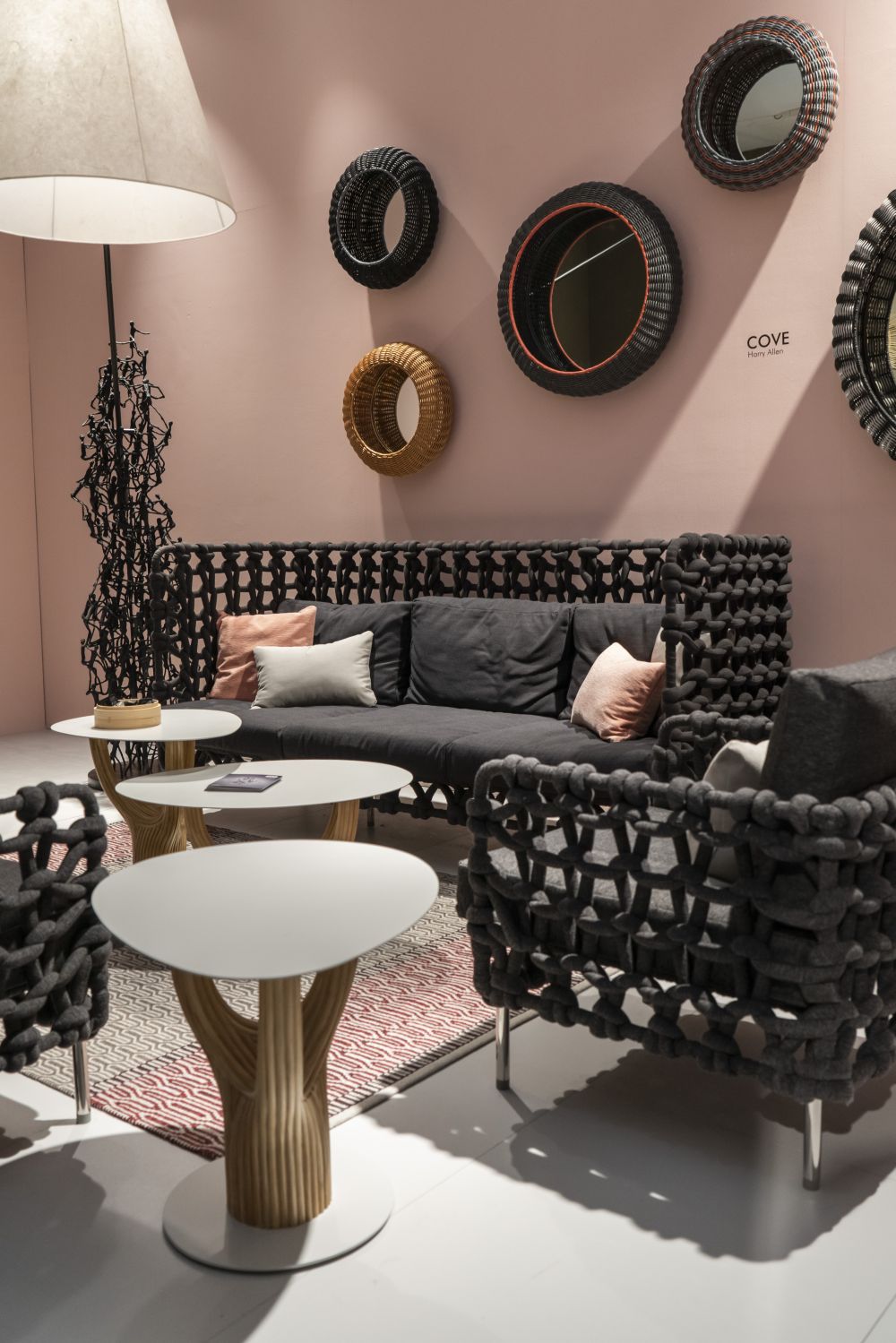 A little reminiscent of old-school macrame and yet akin to today's arm-knitted works, these pieces by Kenneth Cobanpue of the Philippines, are like sitting down in a favorite knitted sweater. The updated knotting technique in the design of the frame is a  sophisticated look that is great for any casual living space. Cobanpue's Cabaret collection is modern, totally cool and upscale.
Wicker Design Reborn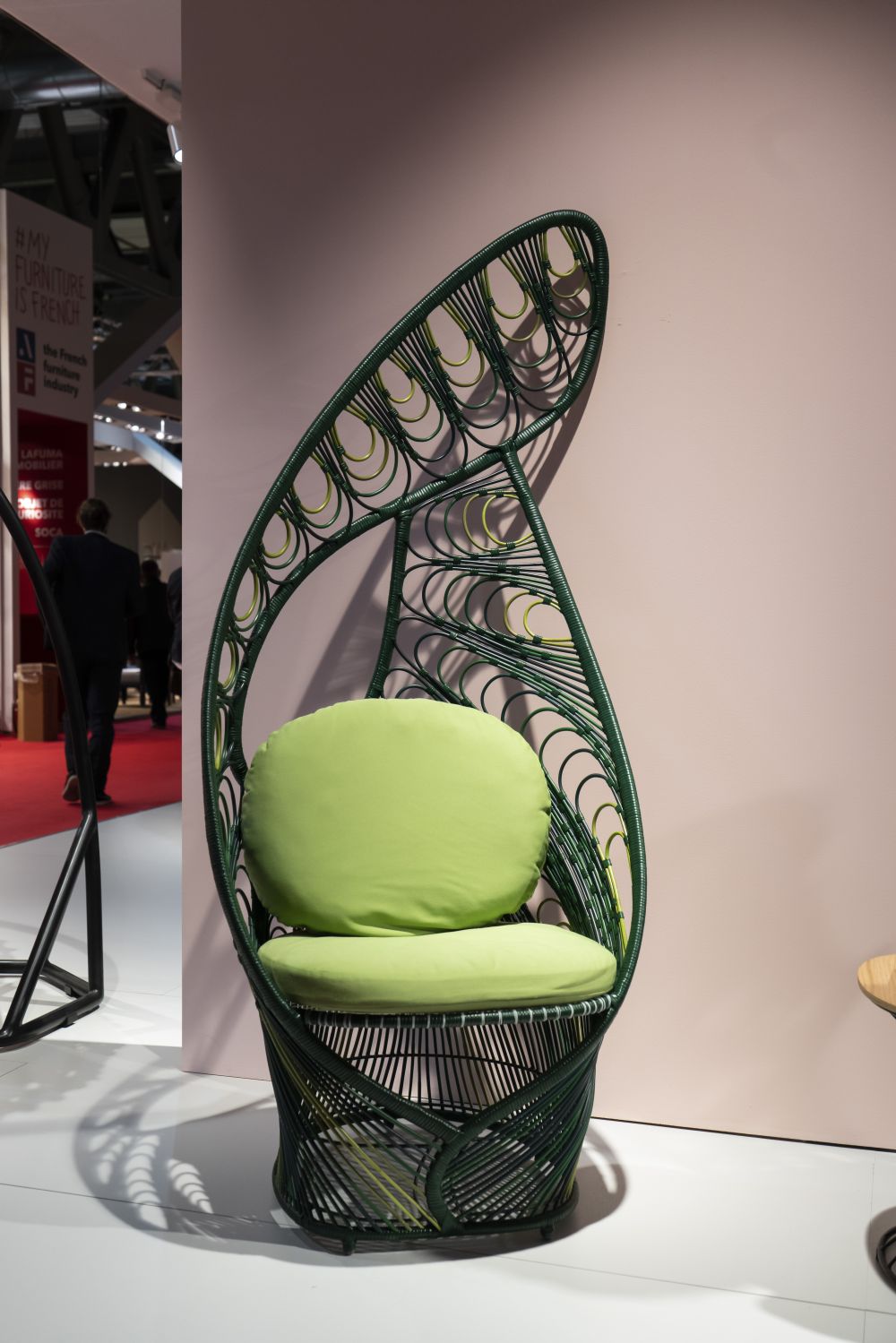 Beautiful in shades of green, the Peacock armchair — also by Kenneth Cobanpue — is a fresh take on the traditional wicker chair that has been found in tropical setting s for ages. His design, however, stands out like its namesake bird, with its curving silhouette and colorful frame and cushion. This style of chair has always felt a little like a throne, and this version feels like a much showier one, whether someone is sitting in it or not!
Gilded Coffee Table
The Loren from Baxter is a very cool coffee table that's a focal point thanks to its shiny finish. Shown here in antiqued brass with a burnished brass base, it's available in two other finishes as well: antiqued iron with a semi-gloss antiqued copper base and an antiqued copper with glossy chromed steel base. Designed by Draga and Aurel, there's a small table in the same style. Either on alone or combined with other round tables, it's an ideal coffee table that has plenty of room to put things down whether you're entertaining or hanging out on your own.
Refined Retro Console
Inspired by the Roaring Twenties, the Reversed Console by Paolo Castelli uses superb materials to render a simple aesthetic as a luxurious statement piece. The cleans lines of the base consist of crossed and angled legs that are done in a golden galvanized finish and oak. The elegant combination of finishes topped by a thin  — just 2 mm — and graceful marble top come together as a bright, light piece of furniture that adds a cool, luxurious touch to any room.
Disappearing Elements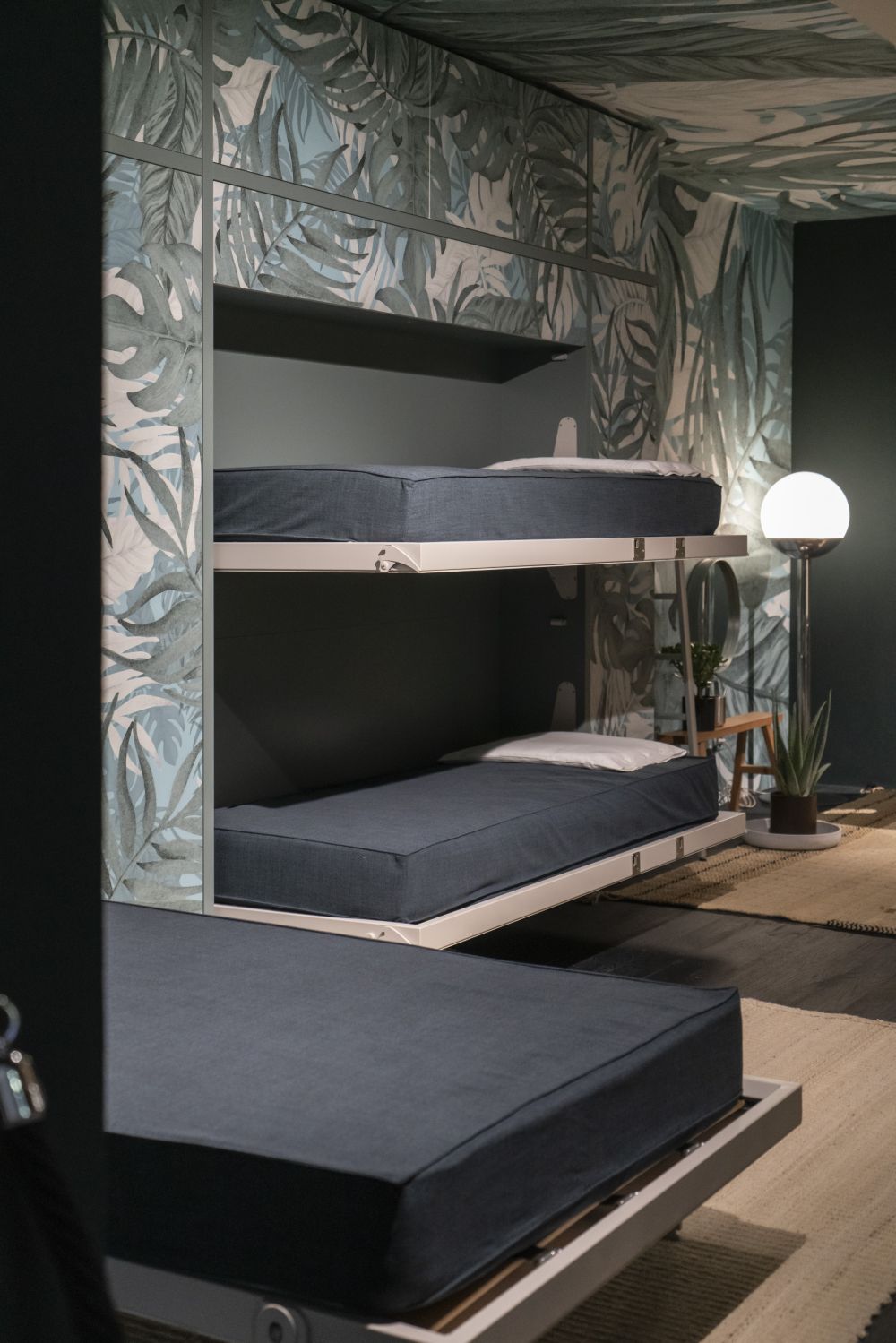 You might have seen the space-saving furniture from Clei before, but not quite like this. While the concept has always been about making the most of a small space in a stylish way, the company's Dynamic Wall takes things to another level. In this case, when not in use, the elements totally disappear, blending right in with the wall thanks to the special wall covering by Wallpepper. When the beds are stored, the wall is completely covered by the paper, which quite literally makes the foldaway elements disappear. It's really cool furniture!
Modular Marble and Glass
Designs that can expand to fit your space are always a versatile option and the Elemento modular console table is definitely a sophisticated one. Part of the Moving Collection by Paolo Nicolò Rusolen for Laura Meroni, the rectangular table is made of glass and marble sections. Need a longer table? Add some sections to fit your space. Despite the marble elements, the table is visually light because of the glass sections as well as the glass base. The impression of the marble pieces floating show how these two very different materials are ideally used together.
Usefulness in Multiples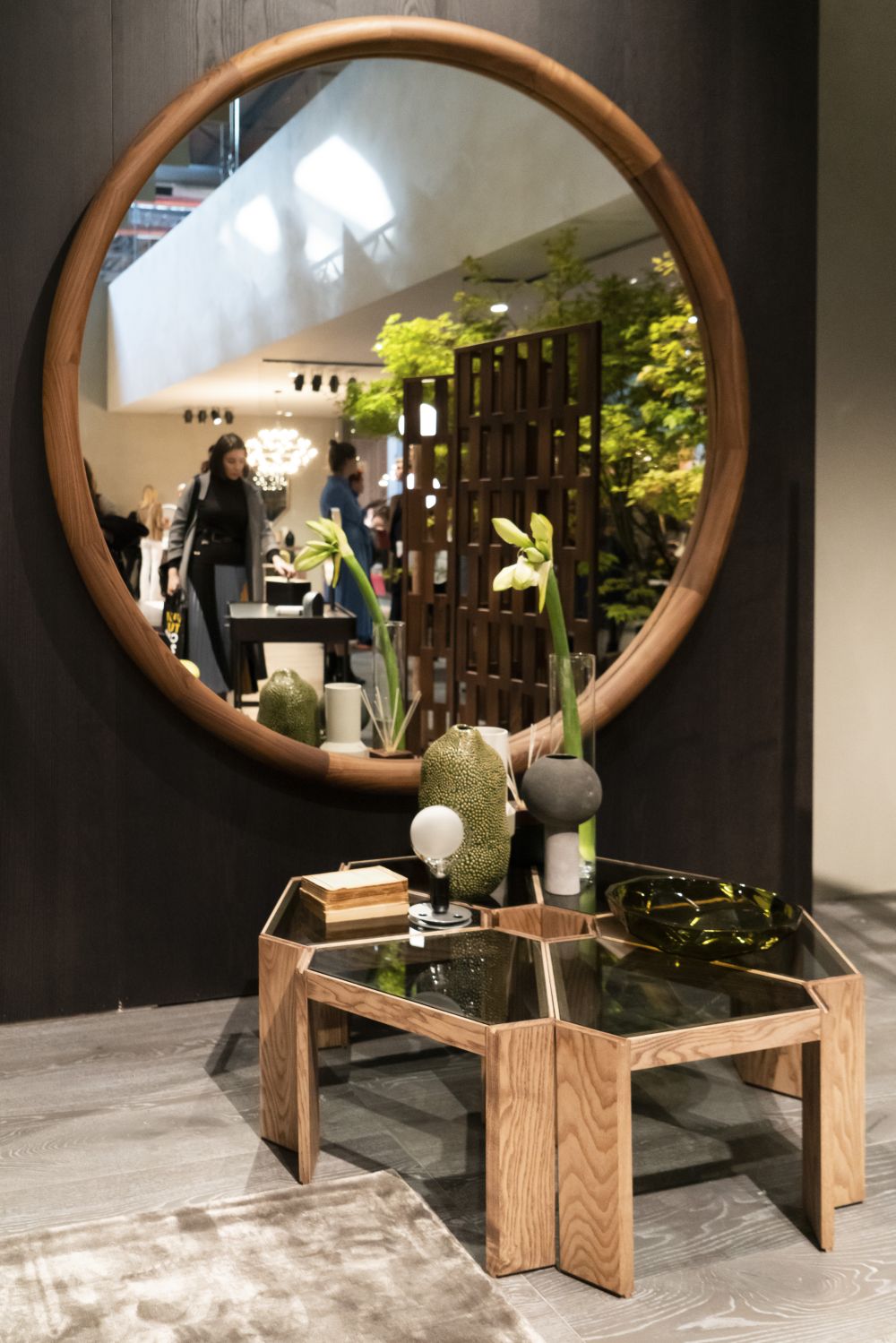 Speaking of modular, the Tony side table from Porada is another flexible option. By itself, it's a really useful and stylish occasional table, but thanks to its shape, it can be used in multiples to form a hemisphere or an entire coffee table for a different look. Or, the units can be stacked to make a small shelving unit — up to three levels tall! The frame is solid ash, which is topped off with a clear or smoked glass top with beveled edges. Behind the tables is a marvelous round mirror called the Giove, which is large enough that it could be leaned on a mantle or shelf. With a frame of solid canaletta walnut, it's a contemporary accent that will last for generations.
Curve of Simplicity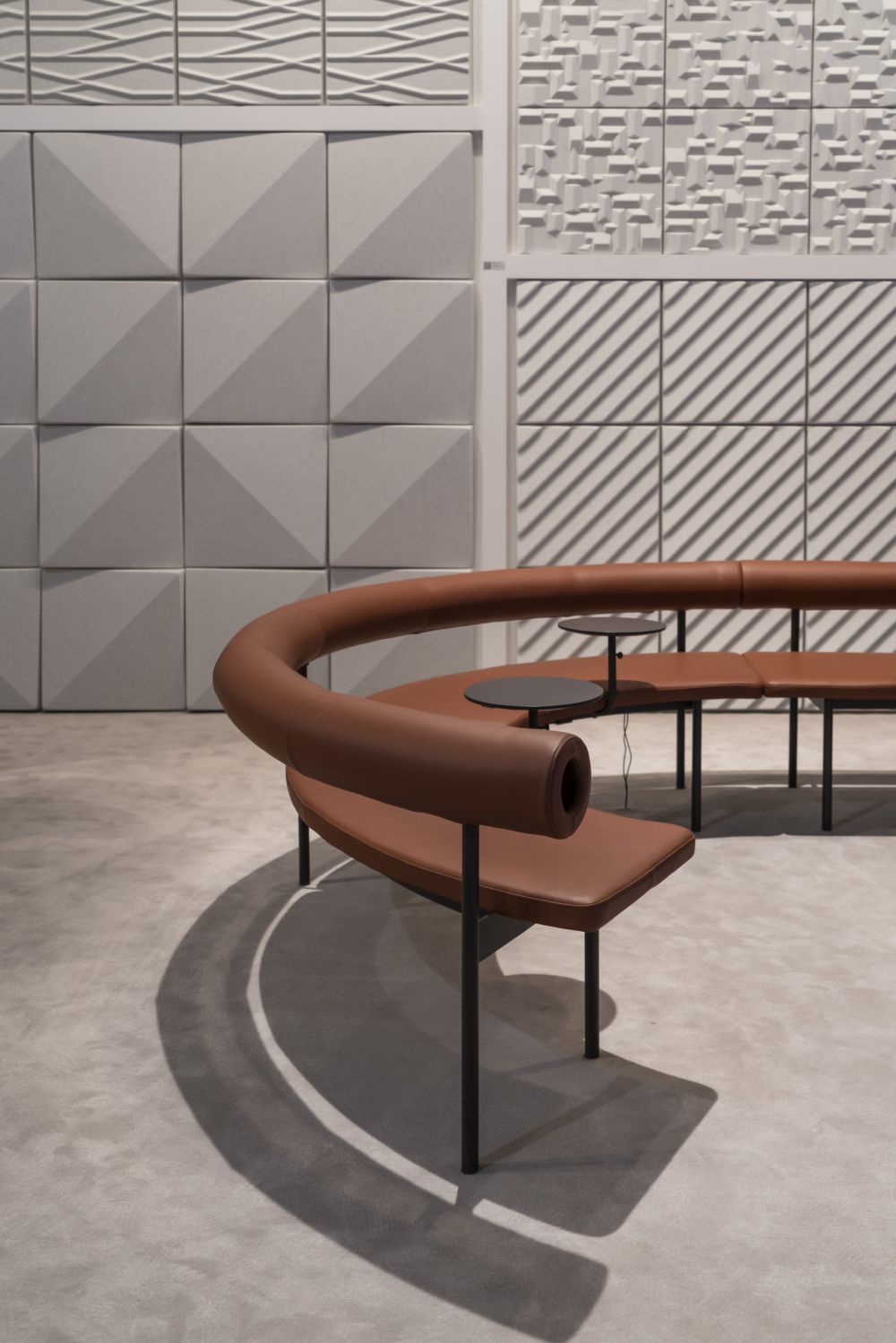 The Font, Sofa 1365 is a sofa system designed for a hospitality venue but would also be ideal for a modern living room. The sofa is based on a  simple form that has a round backrest, giving it a good dose of character. It is designed for the proper height and enough softness to be comfortable. Created by Offecct in collaboration with Matti Klenell of the Stockholm Nationalmuseum, the sofa can be made in different sizes to accommodate any room. It would be ideal for a living room that's used for a lot of entertaining or as seating at a round dining table.  At any rate, it has a great contemporary look that also has a touch of mid-century flair.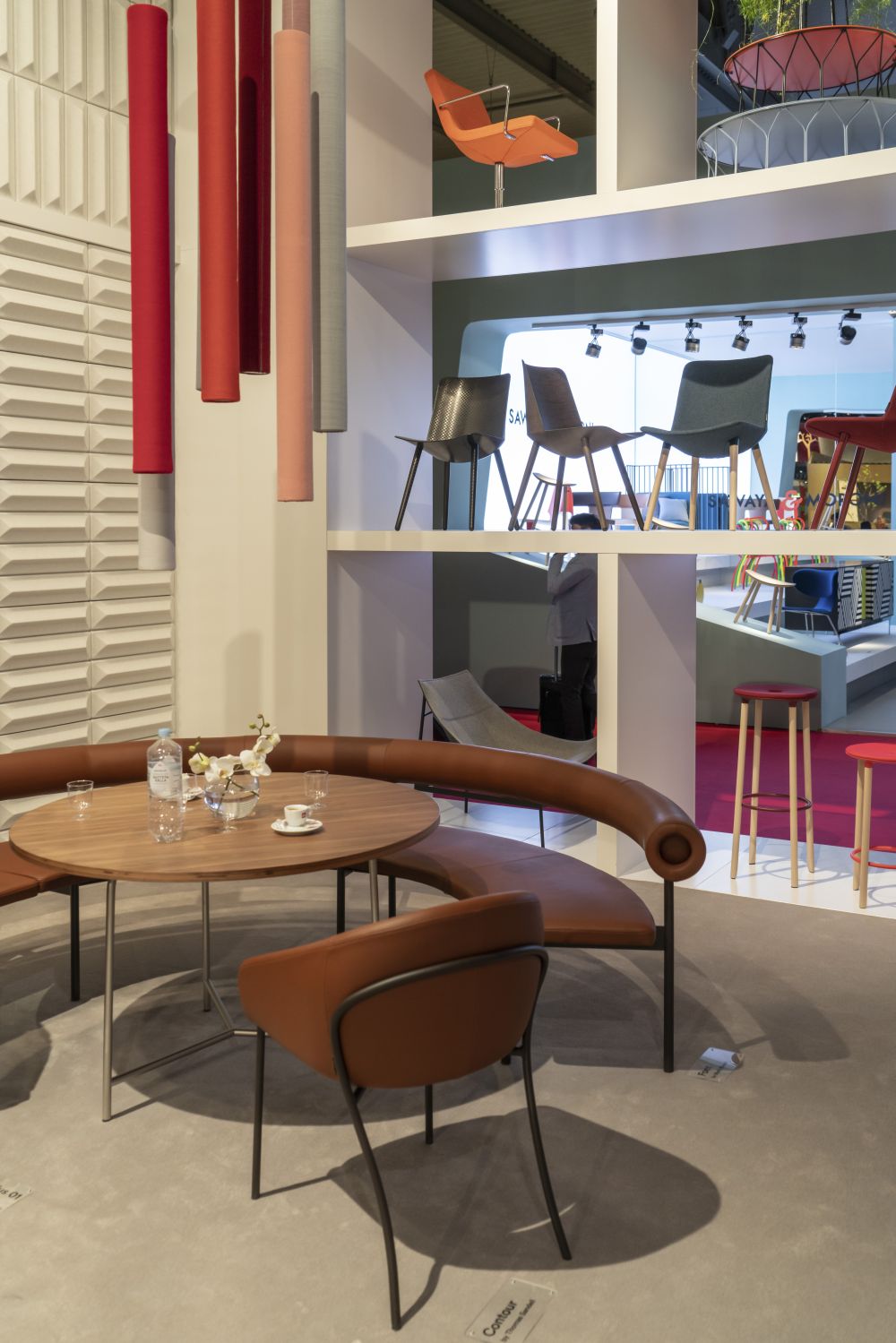 Folded with Flair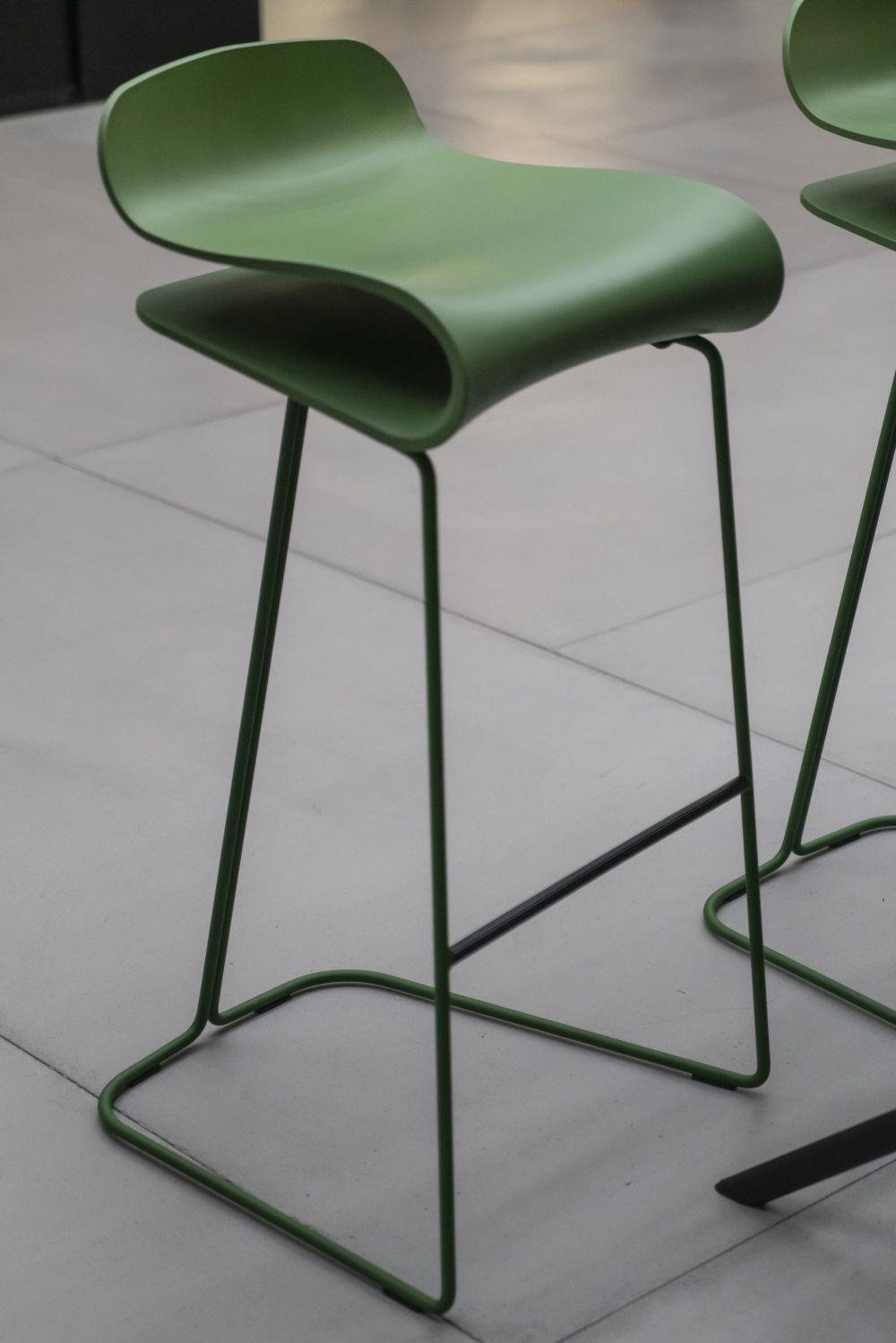 It's amazing how a simple fold of plastic material can make such a stylish and cool chair. This BCN stool from Kristalia was developed through research into new types of material sand is made from PBT, which is a very durable and flexible type of thermoplastic material. It's typically used in the electrical and electronics industries as an insulator and not much used in the design world…yet. The chair, which has a chrome-plated steel base, is available in three heights. Another version is available with height adjustment or a new style with beech wood legs.
Stylish Seating for Two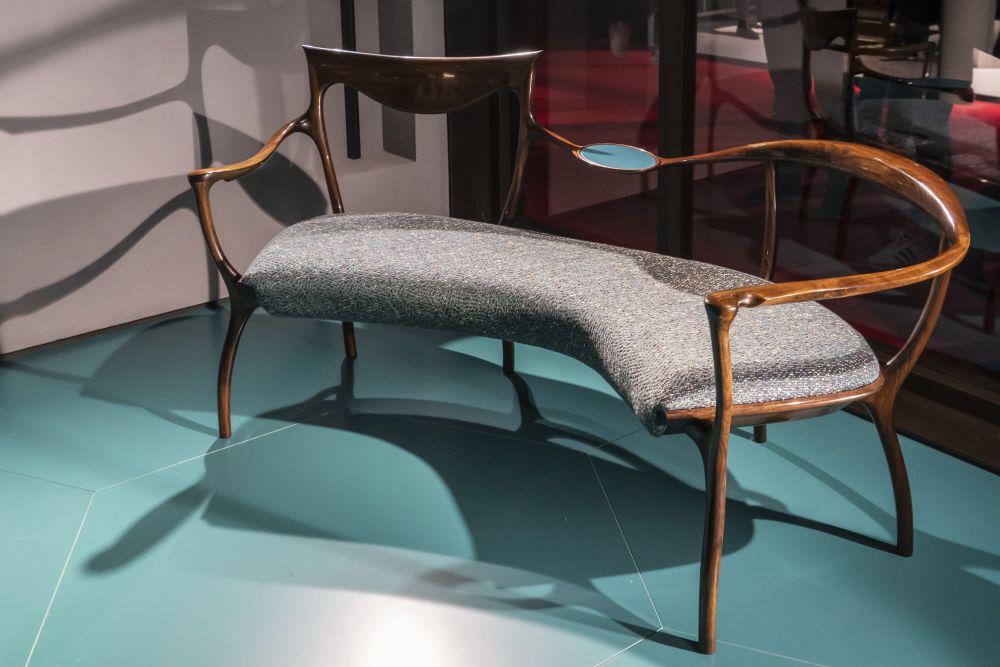 This two-seater sofa has far more charm than the typical love seat. The D.R.D.P. designed by Roberto Lazzeroni has shapely legs and two different back styles. The combination adds extra style and incorporates a small glass tray in between the two seats. Crafted from solid American walnut for Ceccotti Collezioni, the sofa has a plywood seat that is upholstered. It comes across as a hybrid between a sofa, chair and a modern bench. The piece has an updated look with an old-fashioned sensibility that encourages conversation both between those seated on as well as about the seat itself!
Distinctive Designs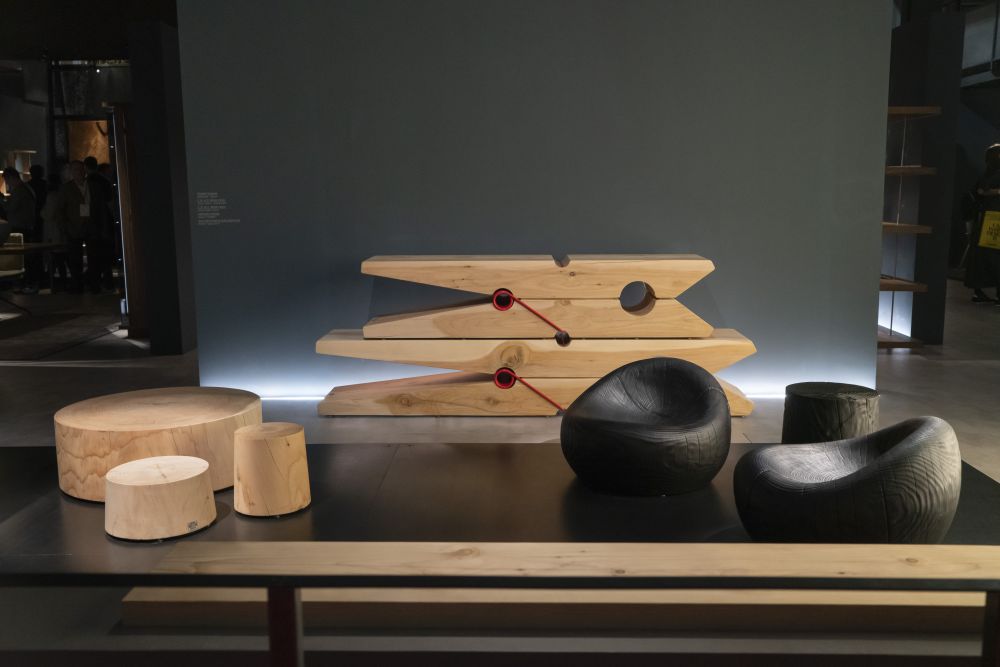 Sometimes designs that are distinctive make a world of difference in a room. Here, we're after the Maui Soft chairs by Terry Dwan for Riva 1920. The chubby armchairs are made from multilayer wood and have a leather cover that features visible stitching in a geometrical pattern. The chair has also been redone in solid cedarwood in honor of the 10th anniversary of this iconic piece from the California-born design. At the back of the room are two Molletta benches stacked up. Designed by Baldessari and Baldessari, it is fashioned from a solid block of aromatic cedar. The pop art clothespin design is a real eye-catcher that is available in three different sizes. Such a cool piece!
Sophisticated Bar Cabinet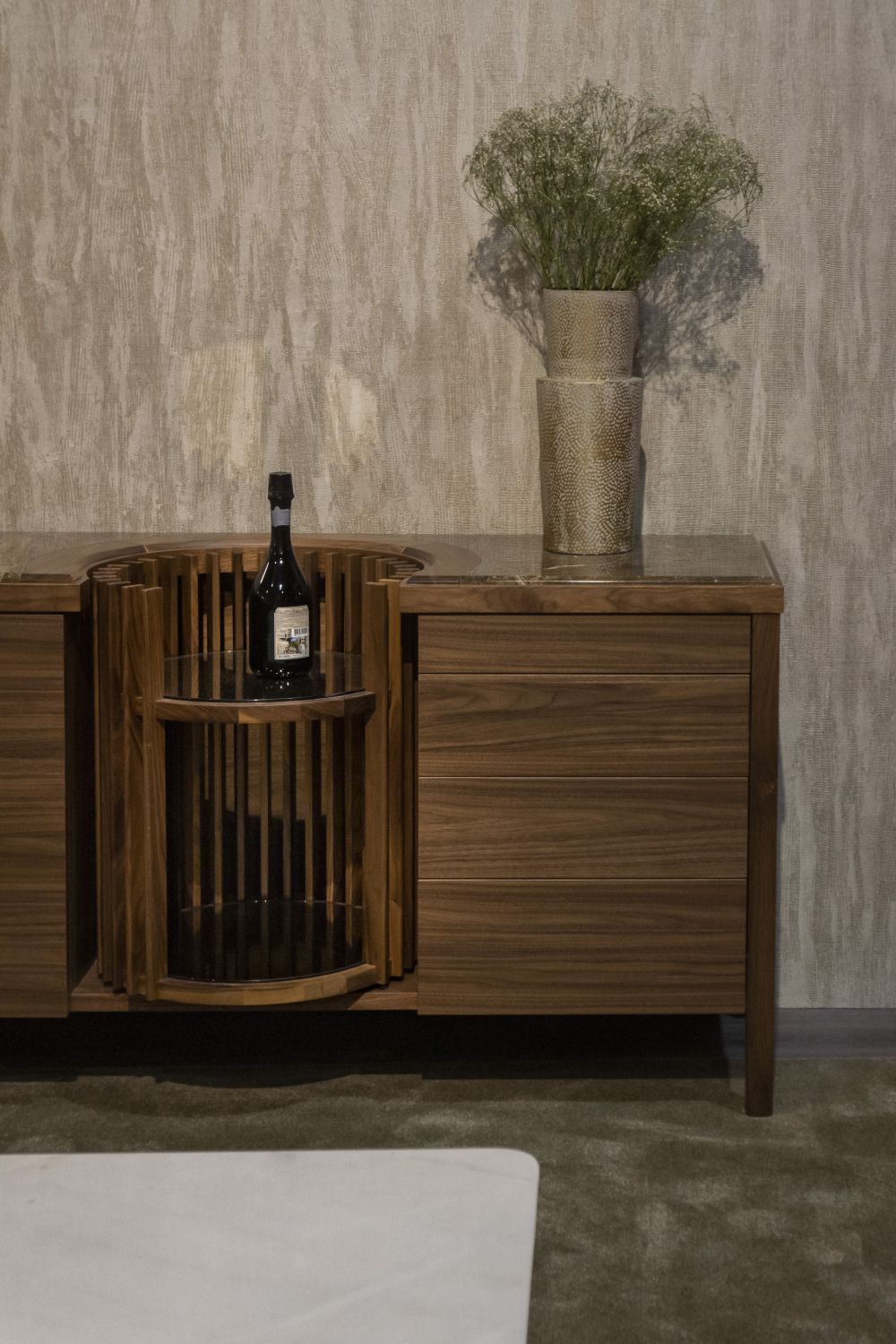 Who doesn't love a good bar cart, but when the function of that piece is combined with a sideboard, it's double the dining room drama.  This is the Carousel sideboard from WeWood, which features two folding doors that hide internal wooden shelves and four drawers. While that's all great, the main focus of the sideboard is the spinning section in the middle. It works like a lazy susan but has two levels that can be filled with bar essentials and spun around when not in use. The beautiful design is available in oak or walnut topped with Calcutta or Emperor marble.
Strong and Sturdy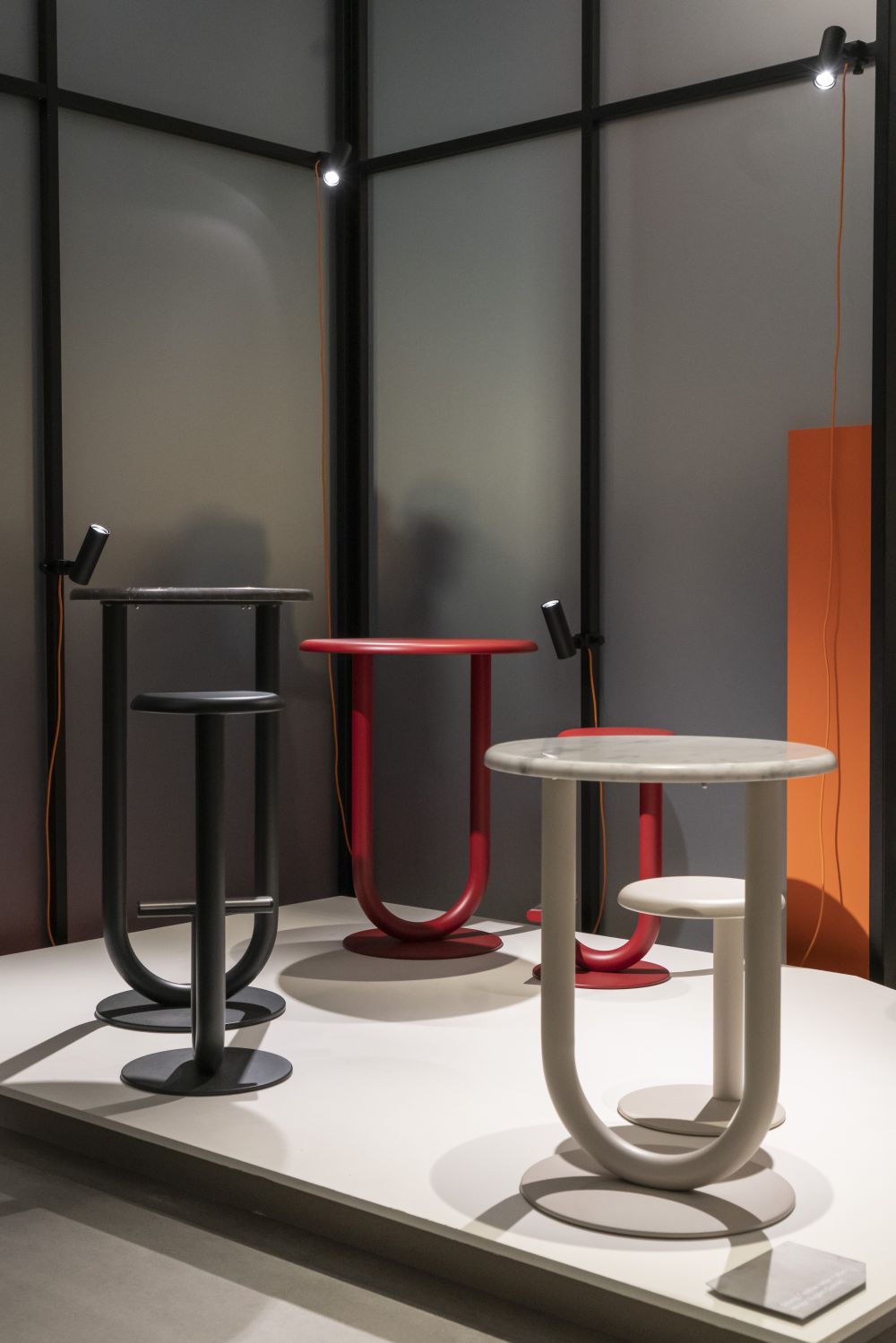 There are times when strength and sturdiness are the prime characteristics you're after — but you still want the pieces to be stylish. You get both in the Strong Tavolino Bar by Eugenie Quitllet for Desalto. Clean and bold, the lines of the table and stools are made from curved steel tubes that form the pedestals. Available in three heights, the table can be topped with a shaped steel sheet or a round of marble. They can also be used outdoors, so it's easy to move the party to the patio!
Party Perfect Poufs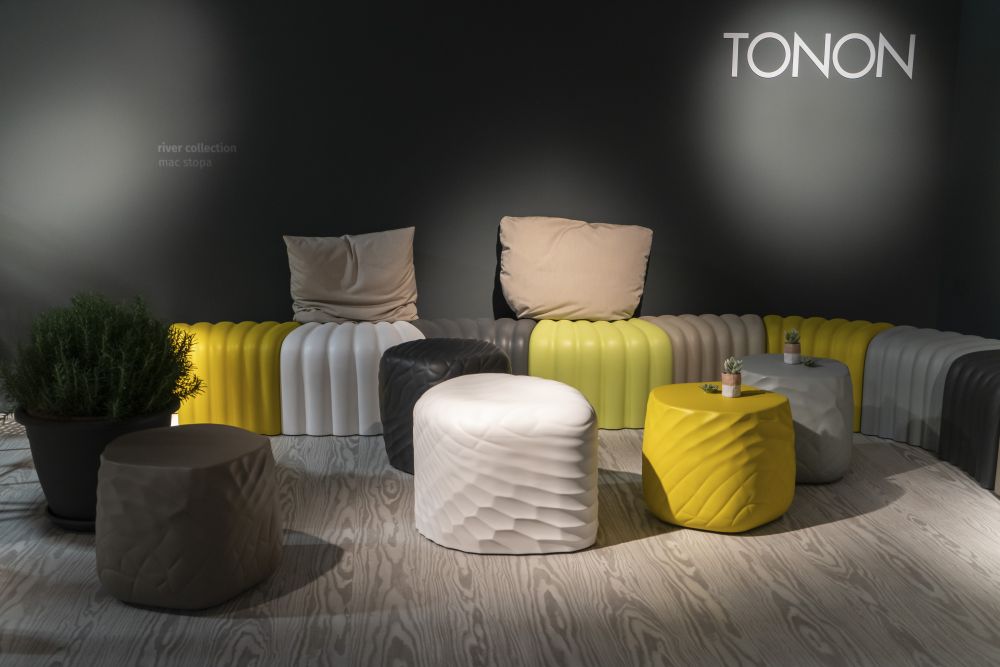 This sinuous sofa is actually composed of numerous River Snake poufs, designed by Mac Stopa for Tonon. These are great because they can be moved and assembled at will using an aluminum linking system. Have guests and want to create some groupings?  You can put them all back into sofa shape after everyone goes home. Choose one color or mix them up — it's a fabulously versatile piece. To go with the poufs are the River Stone Tables, that go in every space and can be used as table or as seating. The organic shapes have a soft touch and 3D designs around the sides. Durable and easy to clean, they're perfect for families.
Visible Storage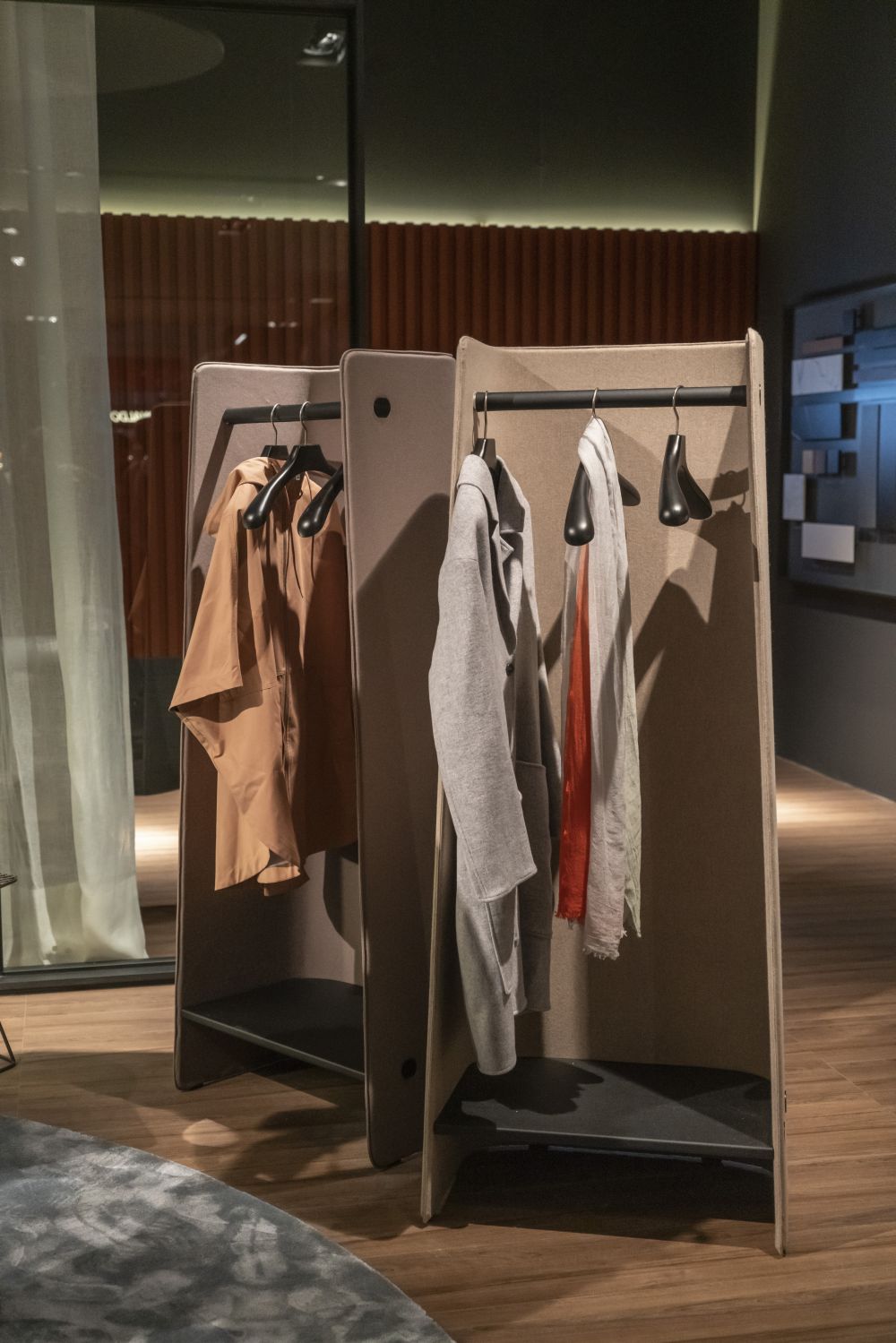 Open storage is trending, including stylishly designed clothing racks that display your favorite pieces. This is Pantesi, which can be a folding screen and a place to store coats or clothing. Designed by Fabrice Berrux for Bonaldo, this coat stand can conceal clothing in an architectural way. For rooms that don't have a lot of closet space, the Pantesi helps keep it tidy and adds interest thank to the upholstered design. Hang up your coat, slip off your boots and they're hidden away in plain sight.
Focus on Shapes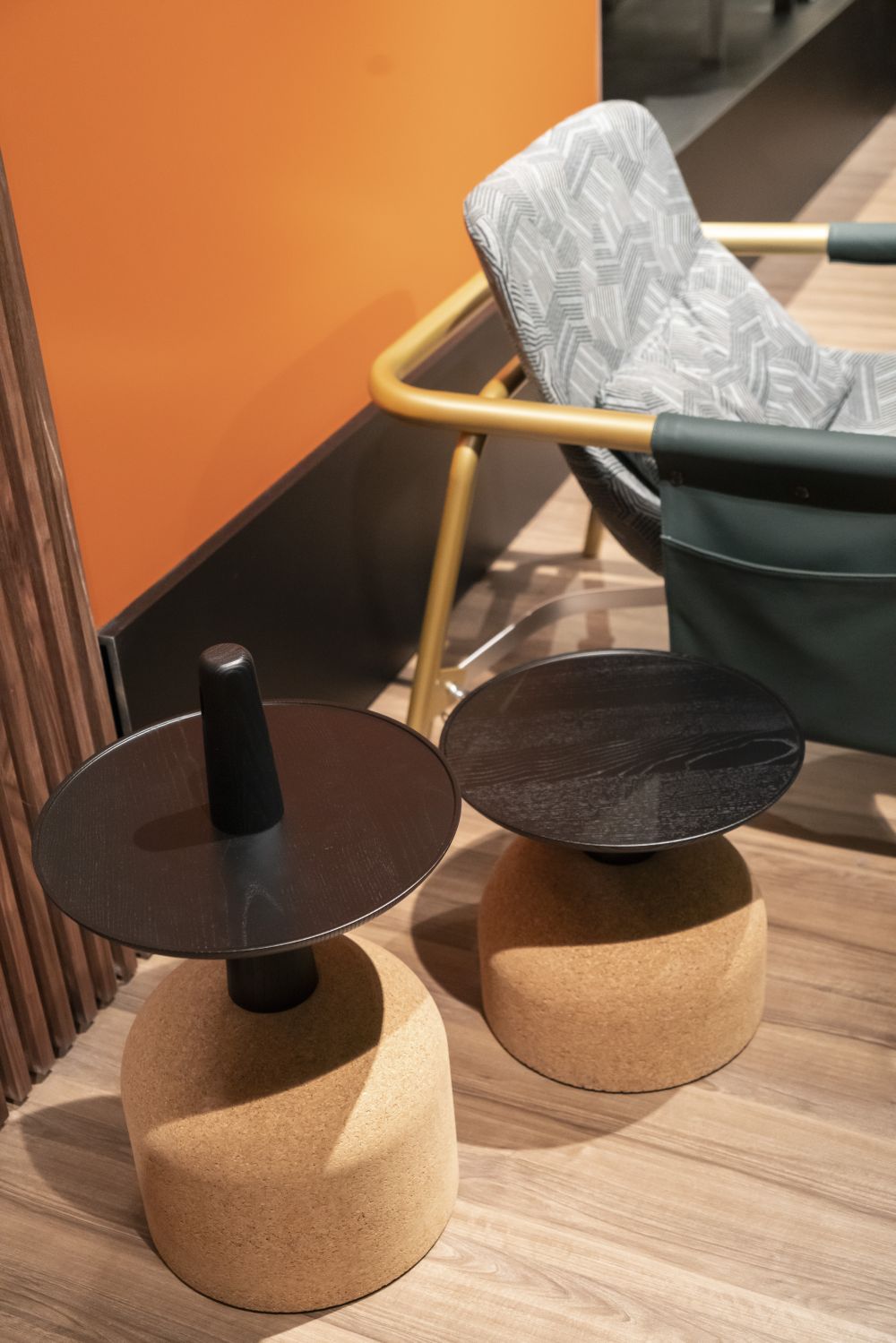 These cool Assemblage side tables from Bonaldo are a combination of different materials that emphasize the different shapes in the design. Created by Alain Gilles, the sculptural pieces mix wood and cork in an unexpected way. The heavier wood material is at the top, while the lighter cork is used for the base of the table. The size of the tables is so versatile they can be used in any room and could even serve as a bedside table.
Sleeping in the Round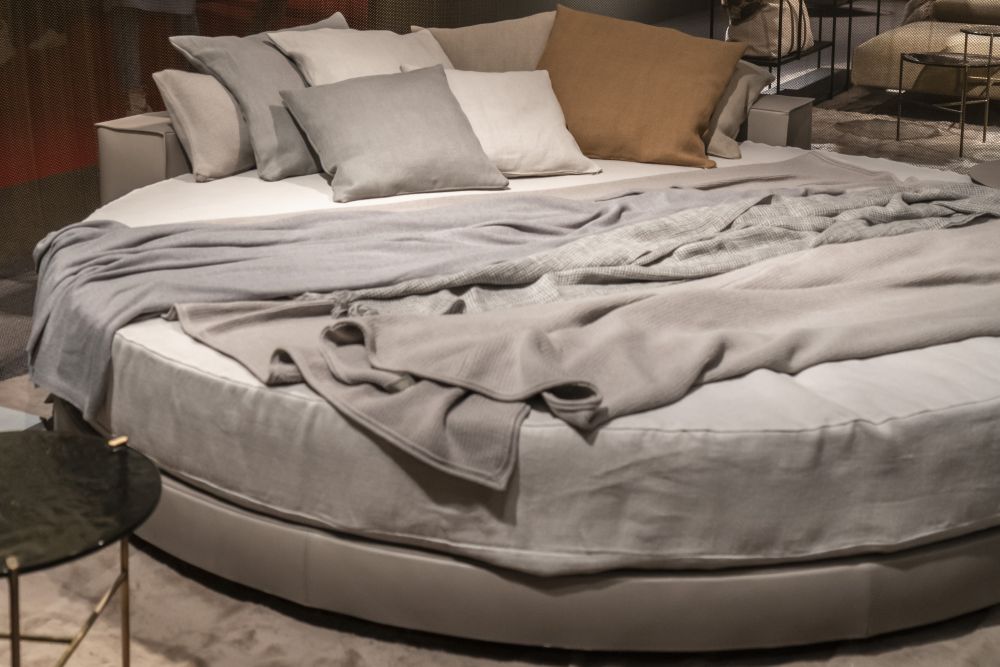 In the past, round beds god a bad rap, more associated with cheesy motels rather than high style but the Glamour bed from Ivano Redaelli changes all that. This round bed has an elegant yet playful shape, great for a bedroom but could also be used in a casual living room or in a private screening room. This leather version is very elegant and features saddle stitching. There's also a linen version that exudes relaxation as if you were lolling about on beach house vacation. In either form, it's a totally modern, unpretentious version of an iconic bed shape just made for relaxing.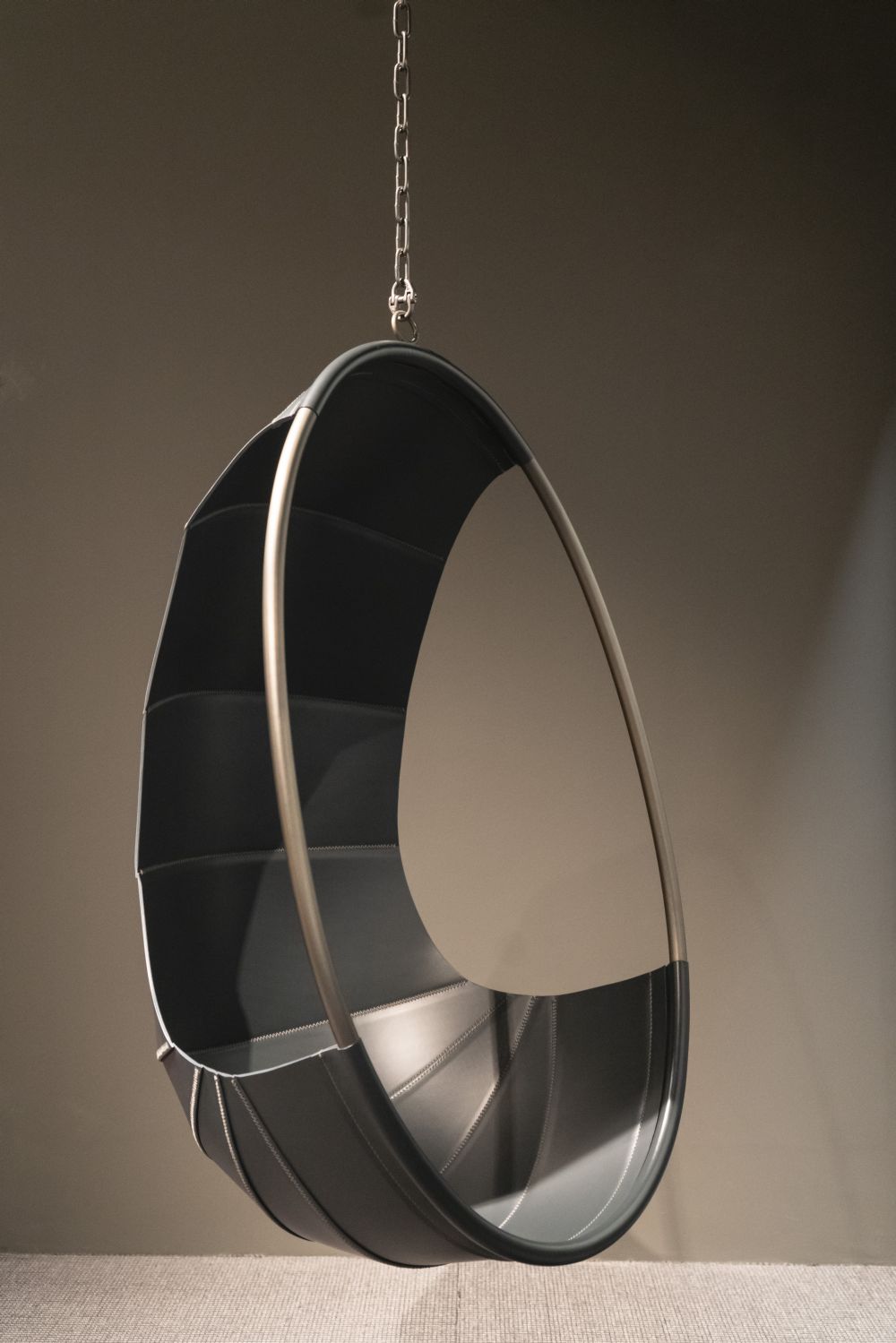 Hanging chairs are nothing new but this leather version of Swing from Ivano Redaelli is a luxurious nest of full-grain leather, enhanced with elegant stitching. An integral part of the company's signature style, this evokes the ancient art of saddlery. It is the epitome of high-quality leather manufacturing. Altogether, it's a statement chair of the highest refinement that would elevate any space in the home — and offer a luxurious place to snuggle in for a read or a nap.
Binge-Worthy Bed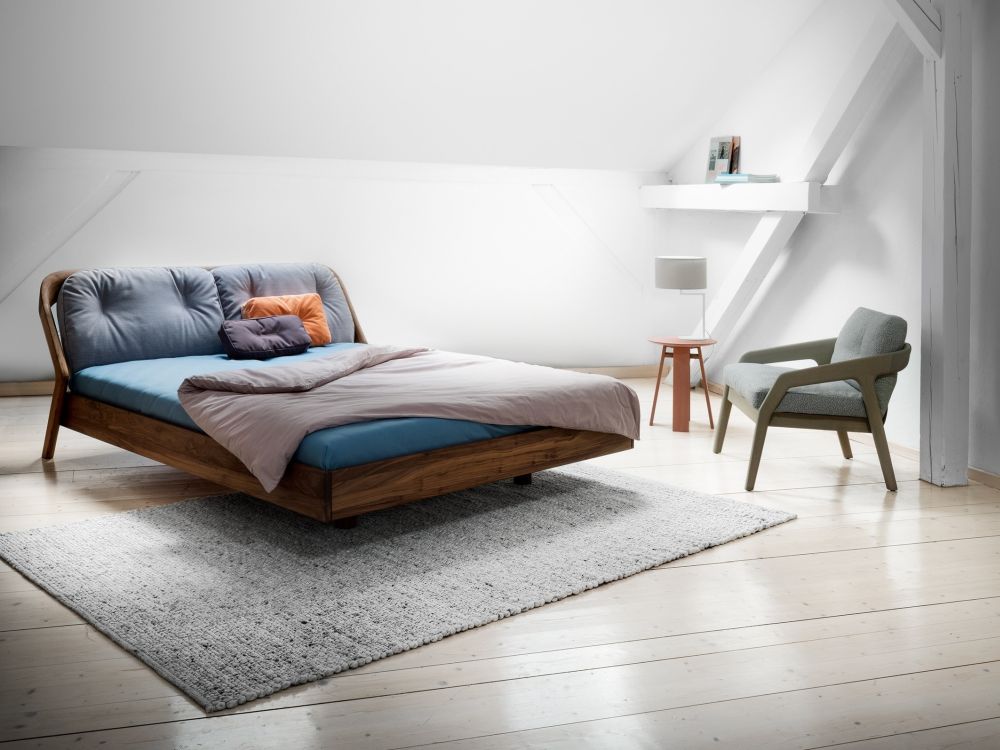 With a taste of living room upholstery, the Friday Night Bed from Formstelle is a modern piece that's actually more than a bed. The smooth and graceful wood frame supports the cozy cushions and is far more artful than the average bed frame. At the front of the bed, the legs are nearly invisible and make the bed seem to float. It's almost like a sofa with an extension in the front, perfect for snuggling for a Friday Night Netflix marathon. So cozy!
The post From Wild Styles to Luxe Accents, Cool Furniture to Change Your Look appeared first on Home Decorating Trends – Homedit.