From the street there's absolutely no glimpse inside this house. Three large concrete blocks frame a small entrance, creating a facade that's completely closed off. At the back of the side, however, things are very different. Studio Querkopf Architekten were very specific in their design, wanting to give this modern villa the appearance of a large stone sculpture in perfect sync with its surroundings. This unique concrete house is located in Rosengarten, Germany and was recently completed earlier this year.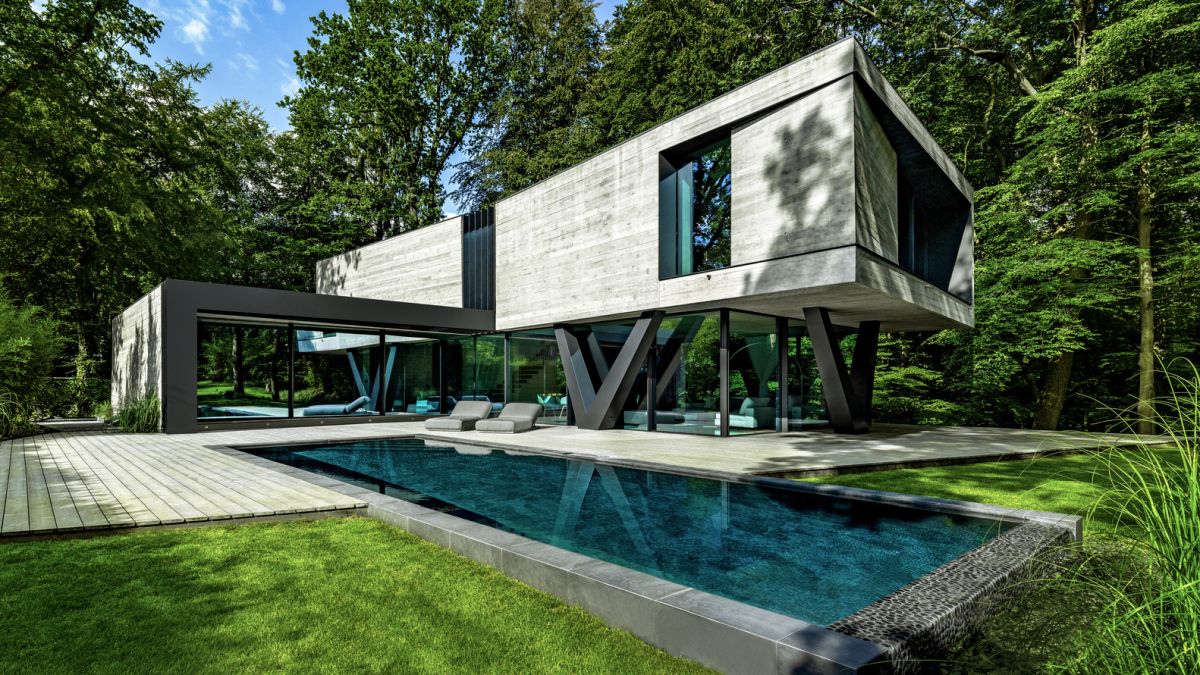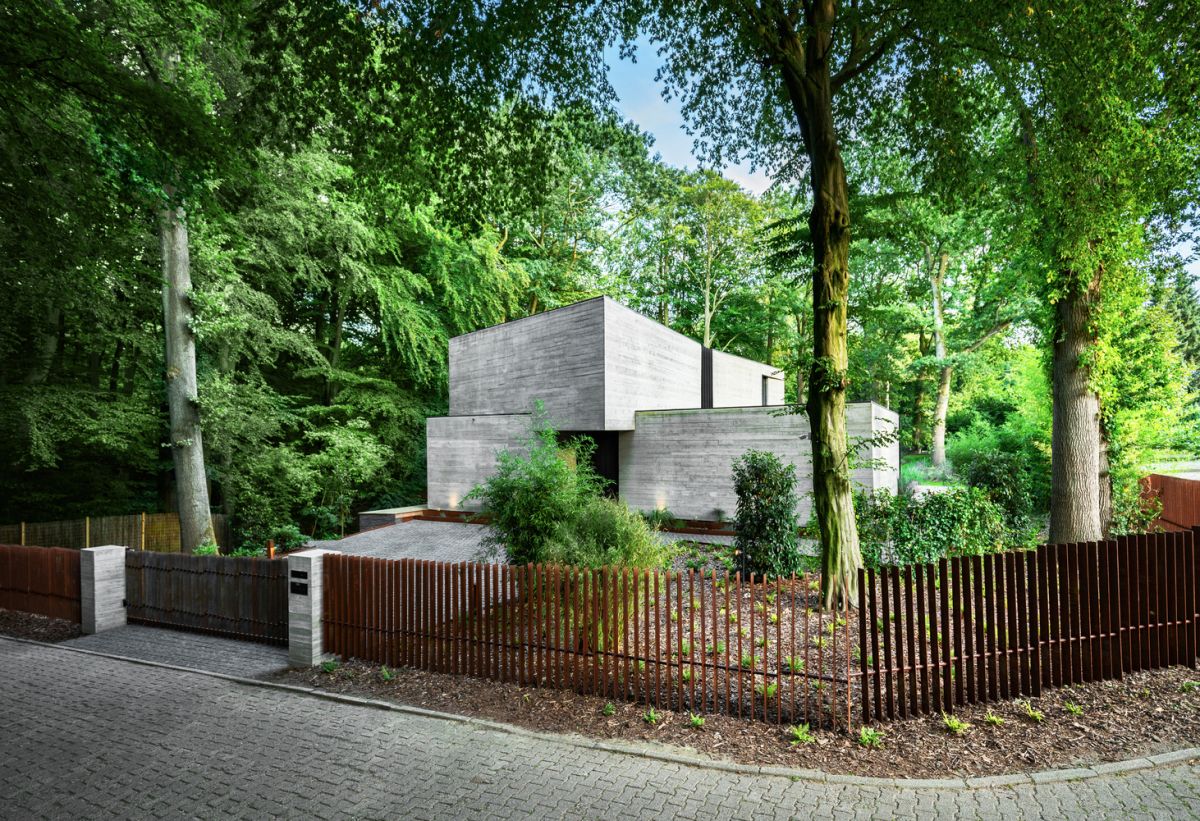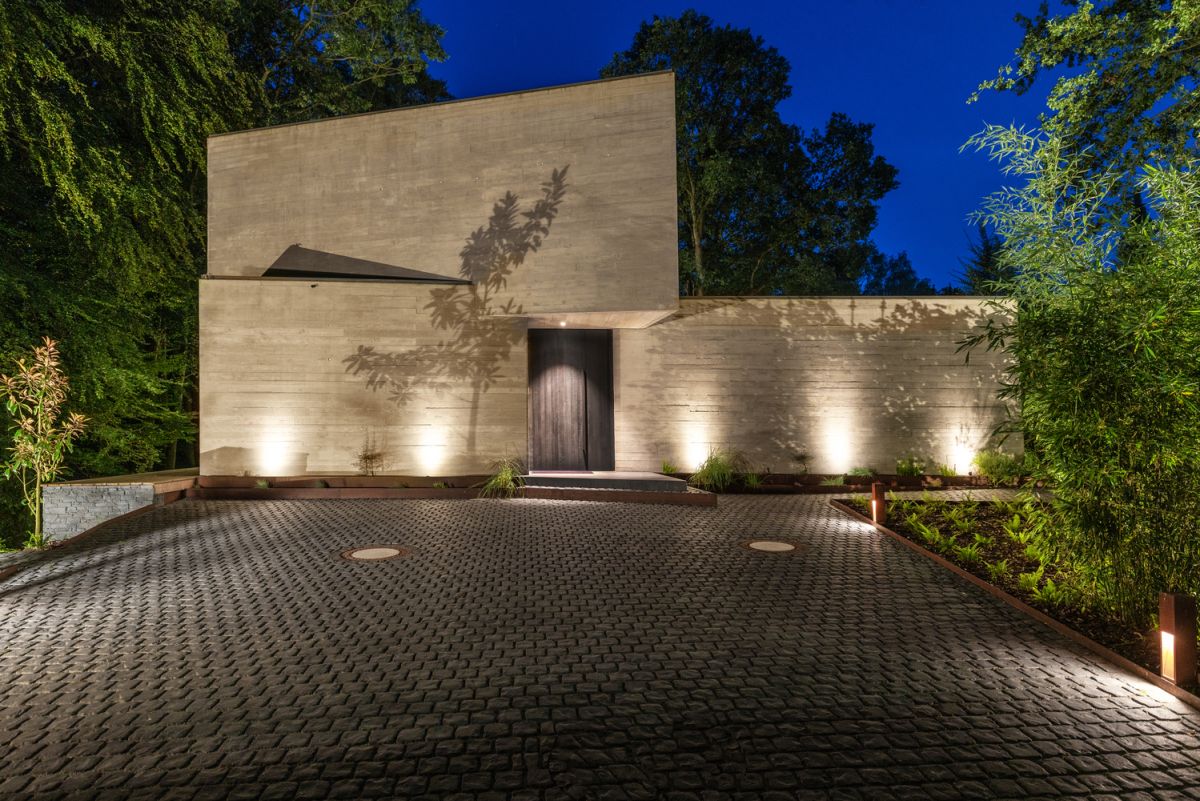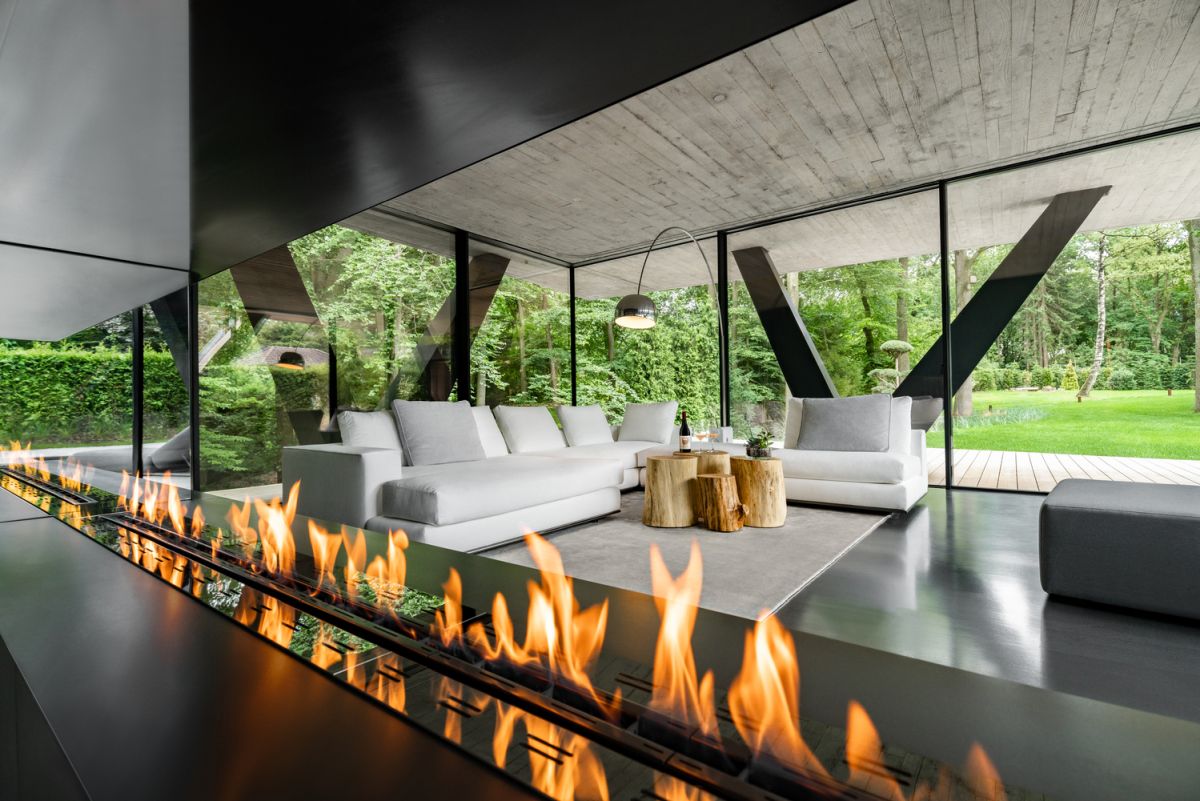 As a general rule, this project reinterprets a lot of the classical ideas and design details and focuses a lot on the communion between architecture and landscape. The house is two-stories tall and has a sort of L-shaped floor plan which forms this outdoor terrace space sheltered from the wind and unwanted views.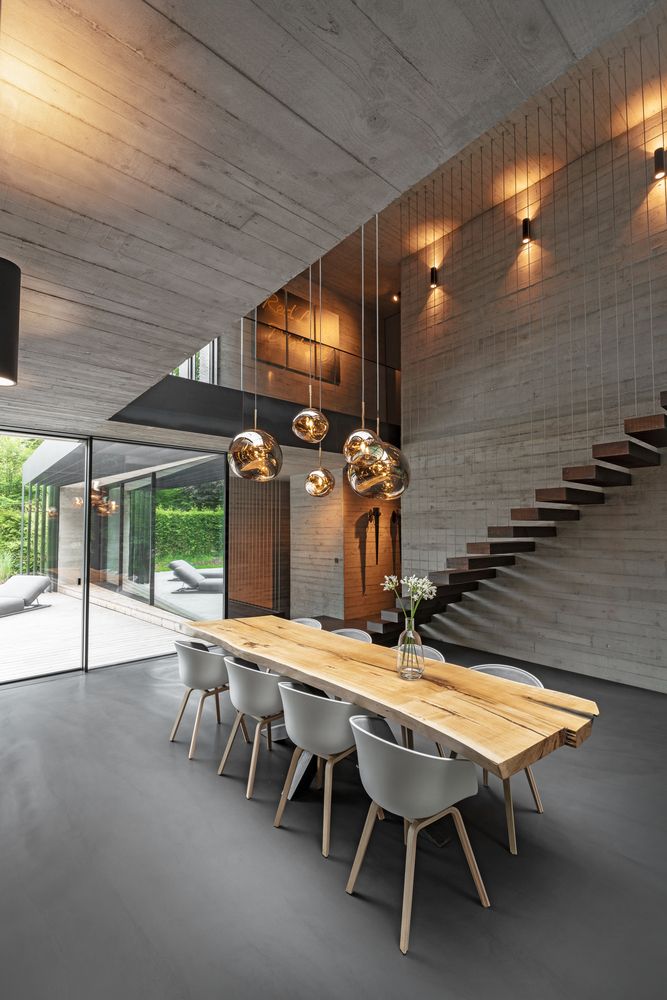 Large openings and glass expanses open up the internal spaces towards the garden, pool area and the forest allowing natural light inside at the same time. The two floors are constantly contrasting with one another and this is reflected in the unique architecture of the house which is representative of its quirky style.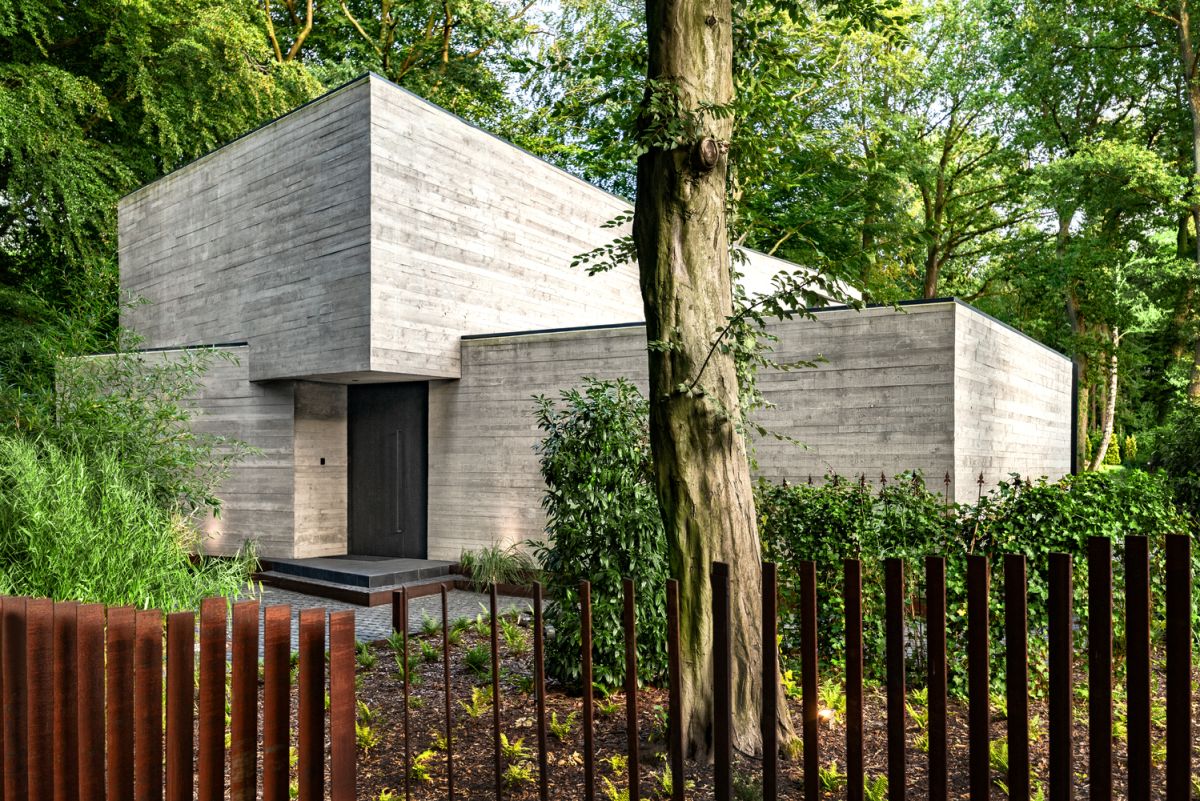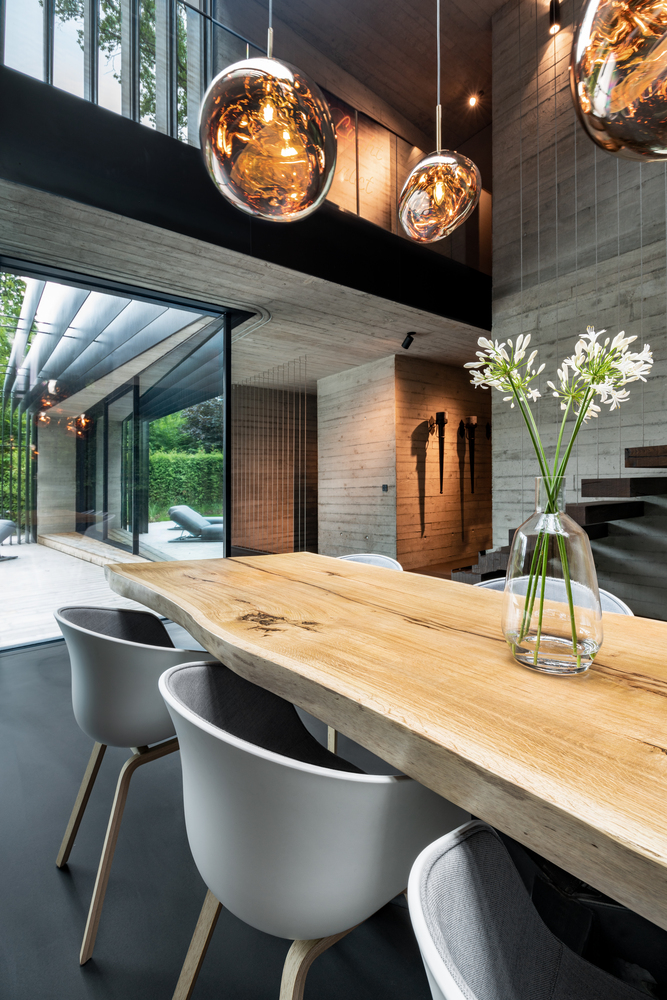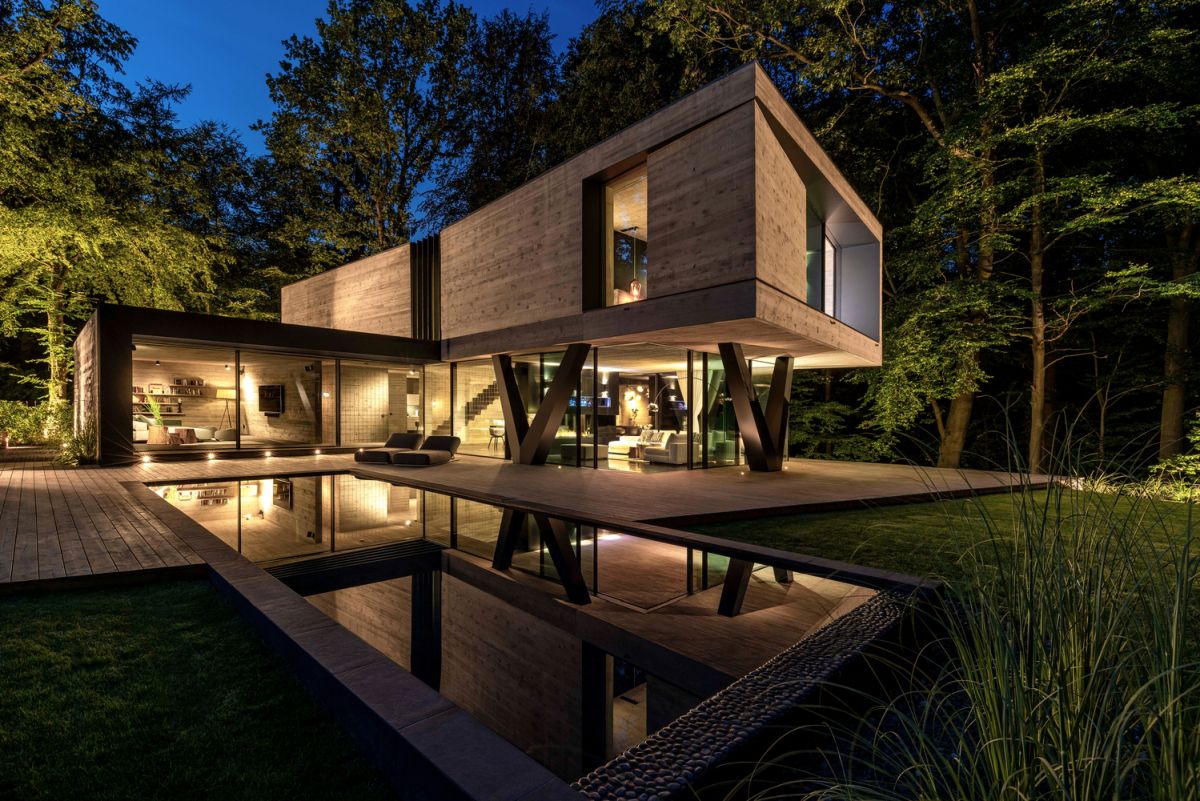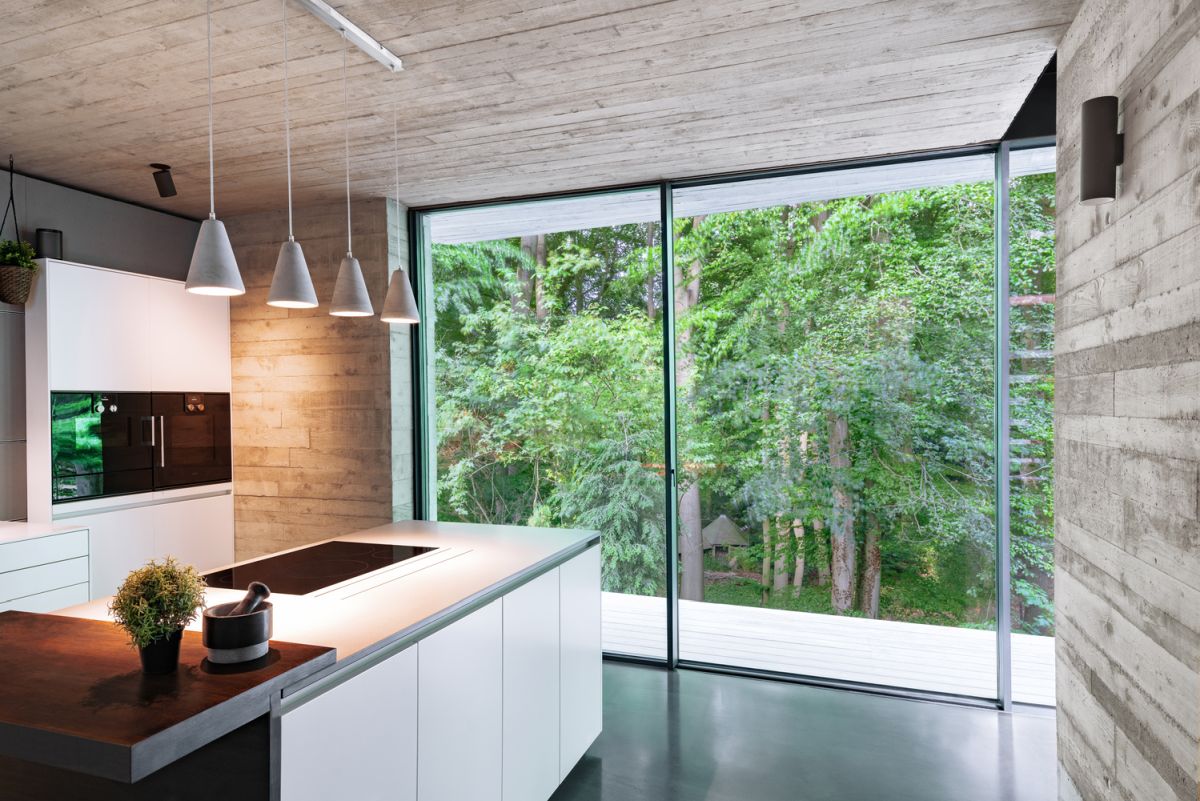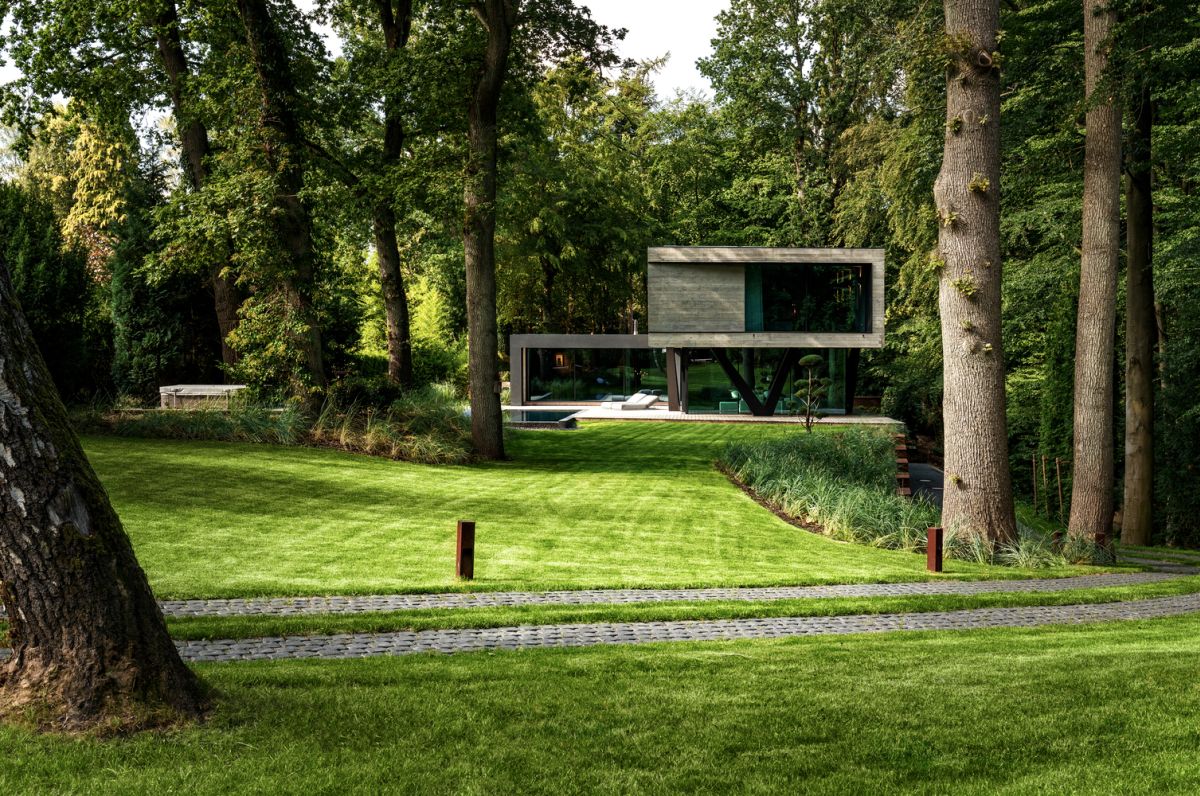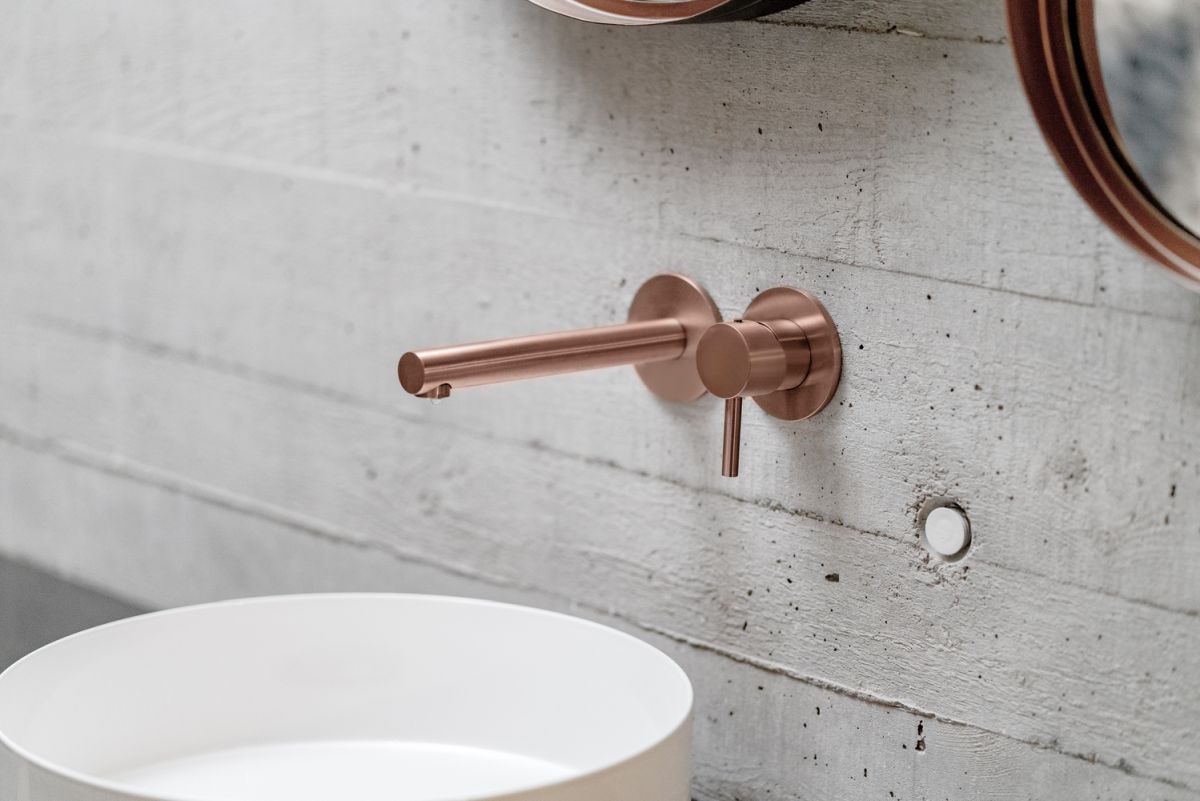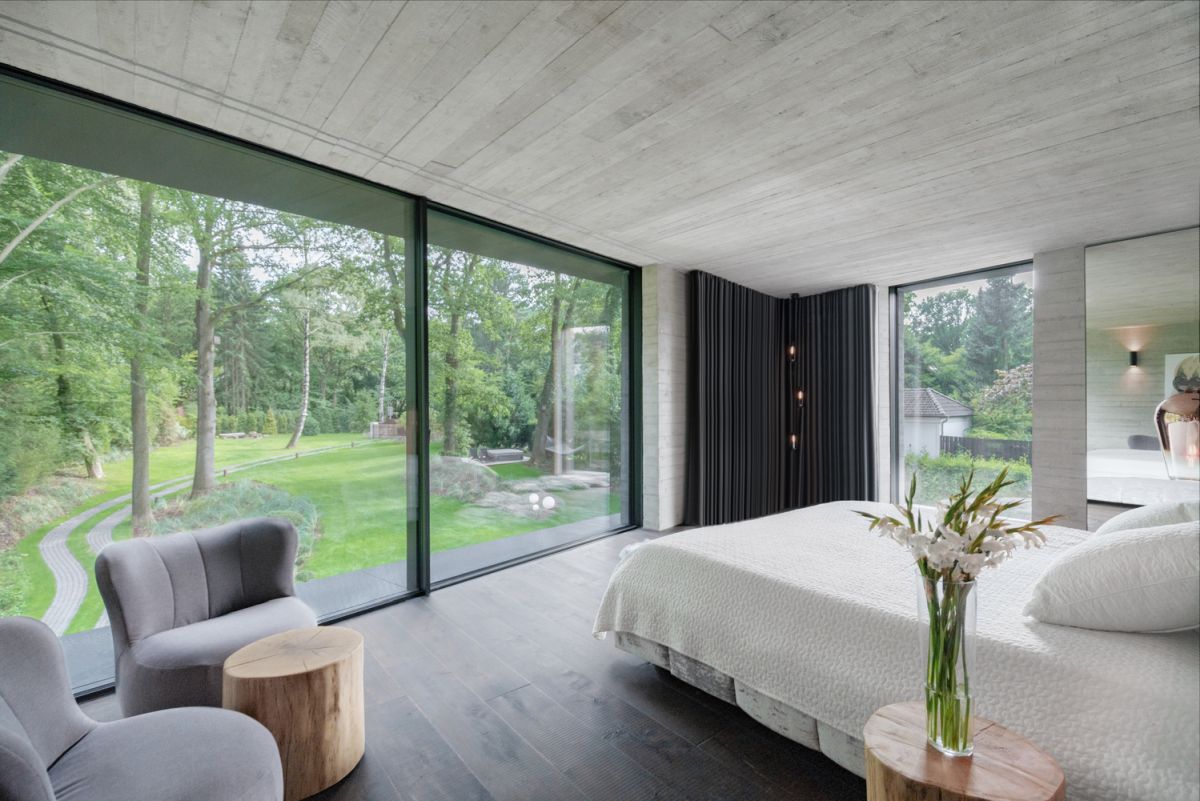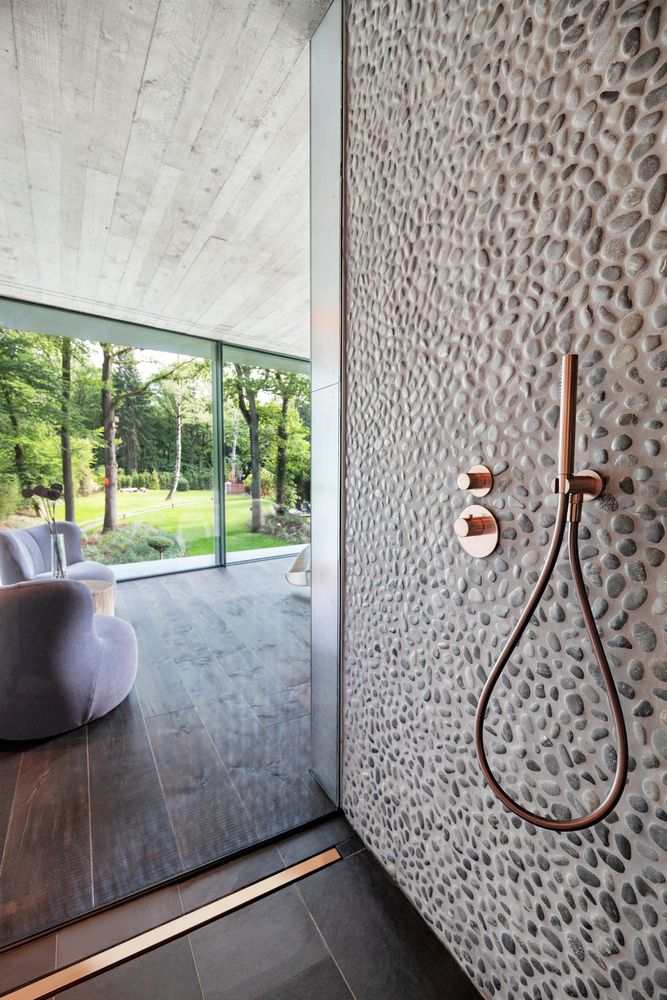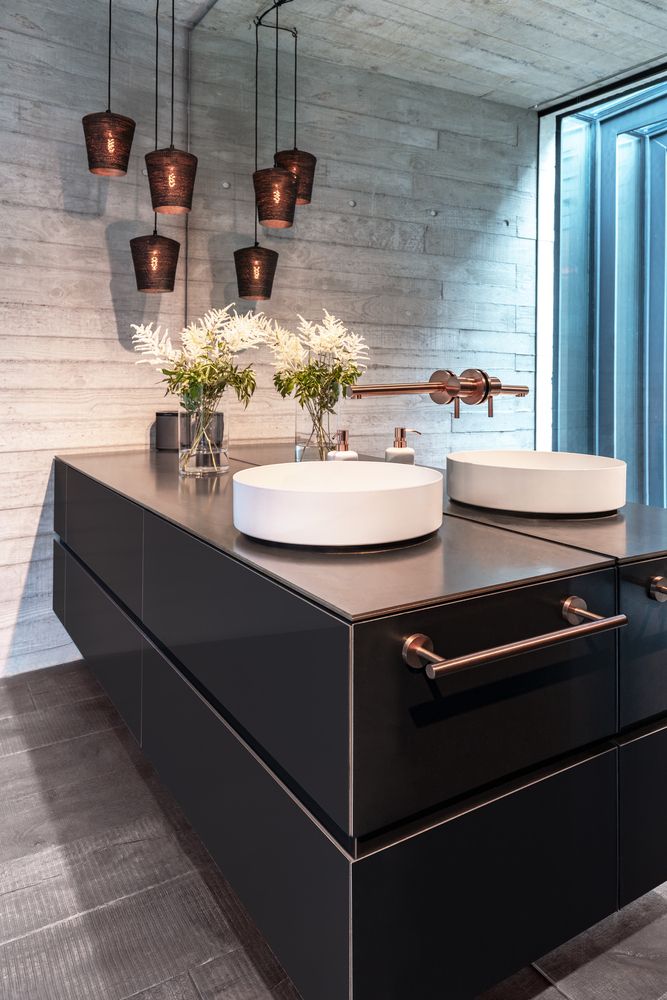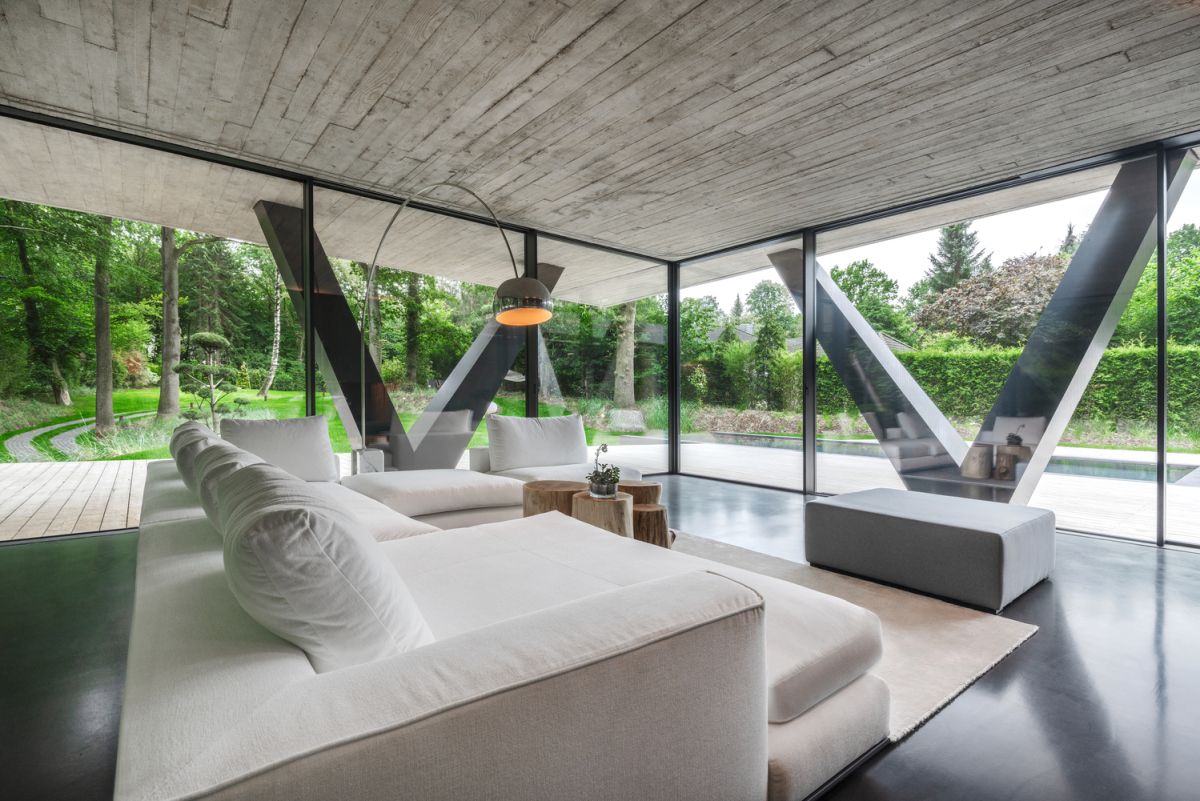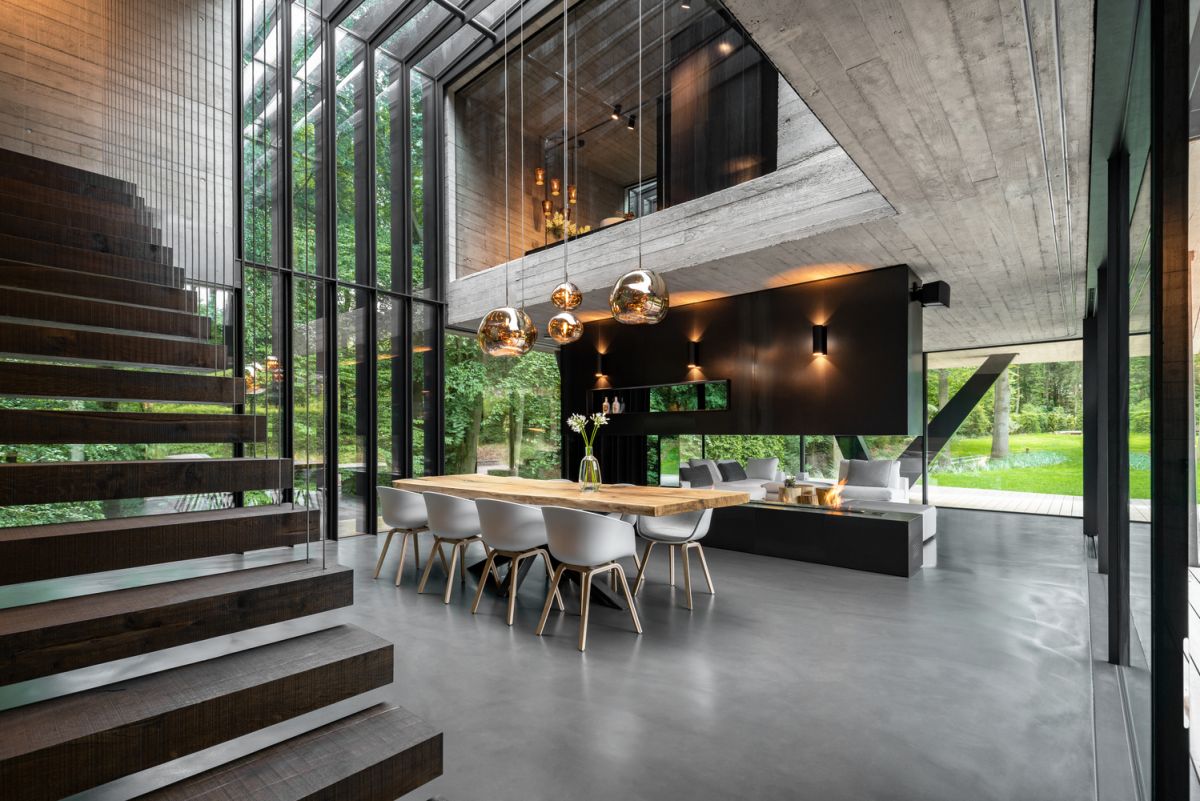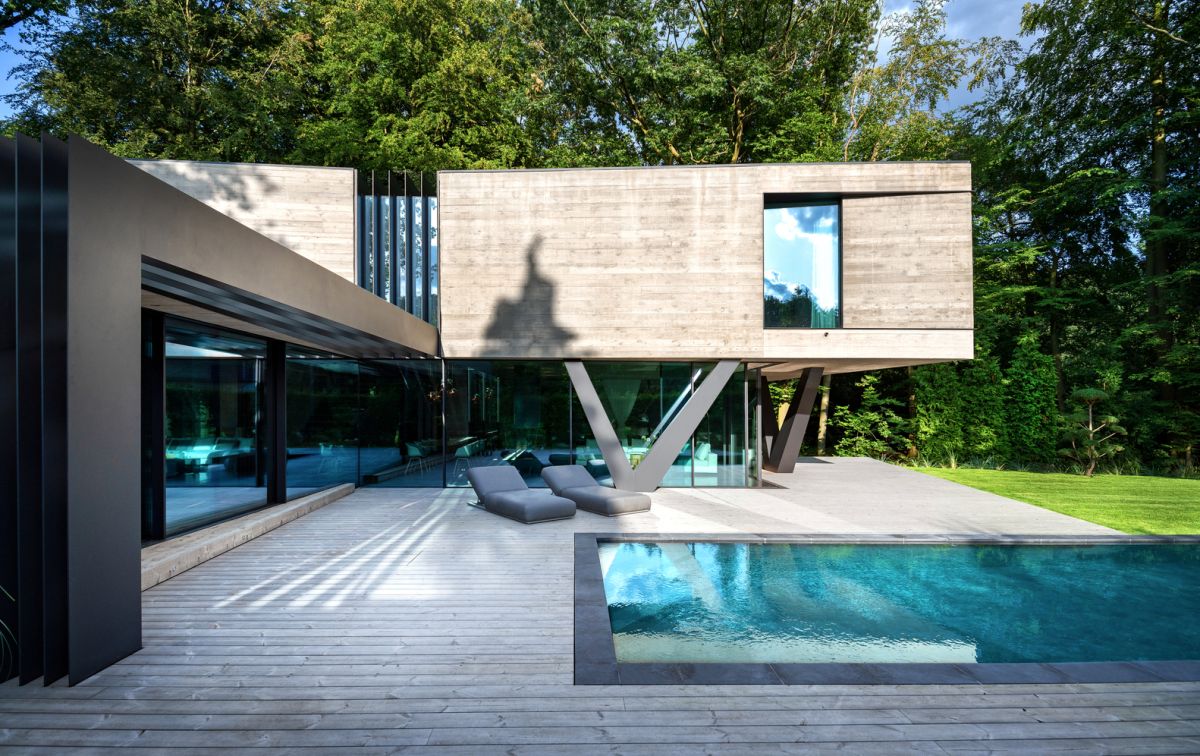 The post Modern House Resembles An Abstract Sculpture In The Midst Of The Forest appeared first on Home Decorating Trends – Homedit.