Buttons are not just super useful on clothes and accessories but they're also very adorable and can be used in a lot of fun and interesting DIY projects. Today we're showing you ten button crafts and we think you'll really love them. Use these ideas as inspiration to come up with your own custom button crafts and use them to personalize your life and add character to your home.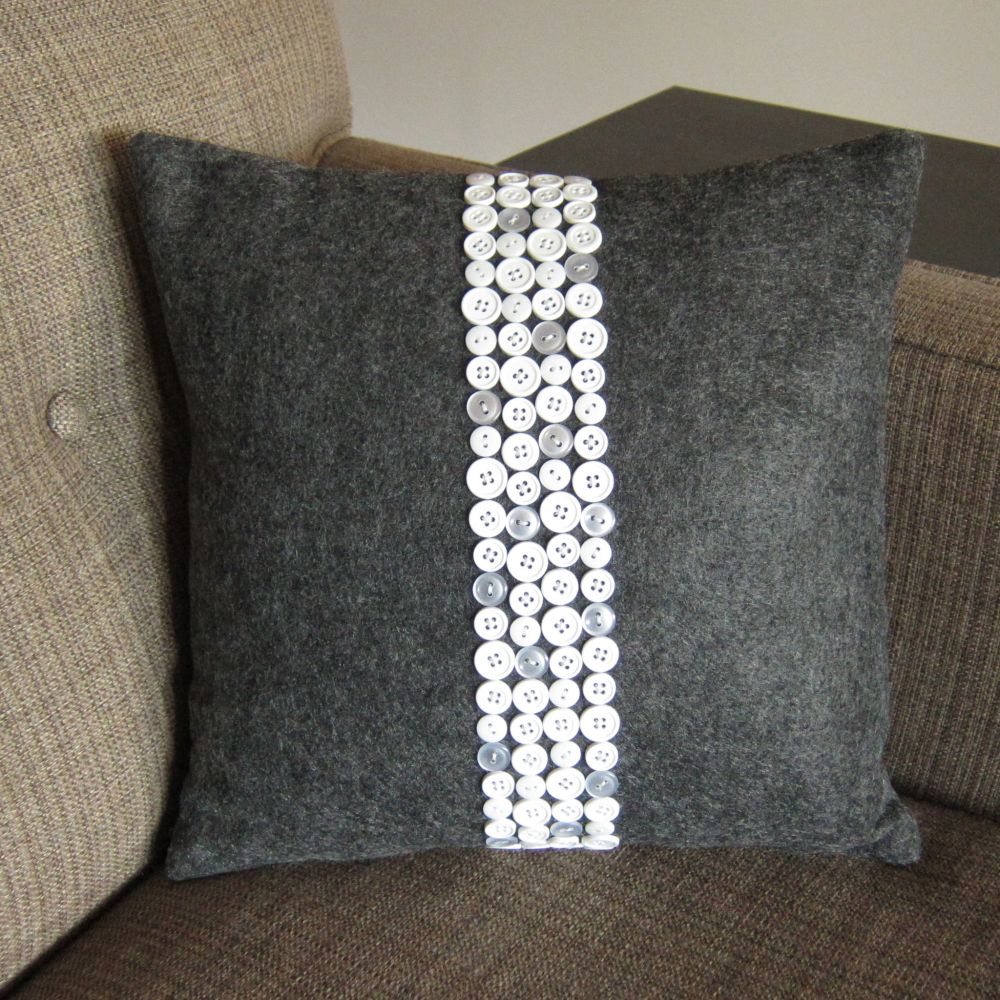 First let's get out of the way the project that uses probably the most amount of buttons of all crafts on this list. It's a cute accent pillow decorated with 100 buttons. To make it you need sturdy fabric, tread to match the fabric and also the 100 buttons you'll attach, pillow insert, scissors, glue and a sewing machine. Check out the full description on justcraftyenough.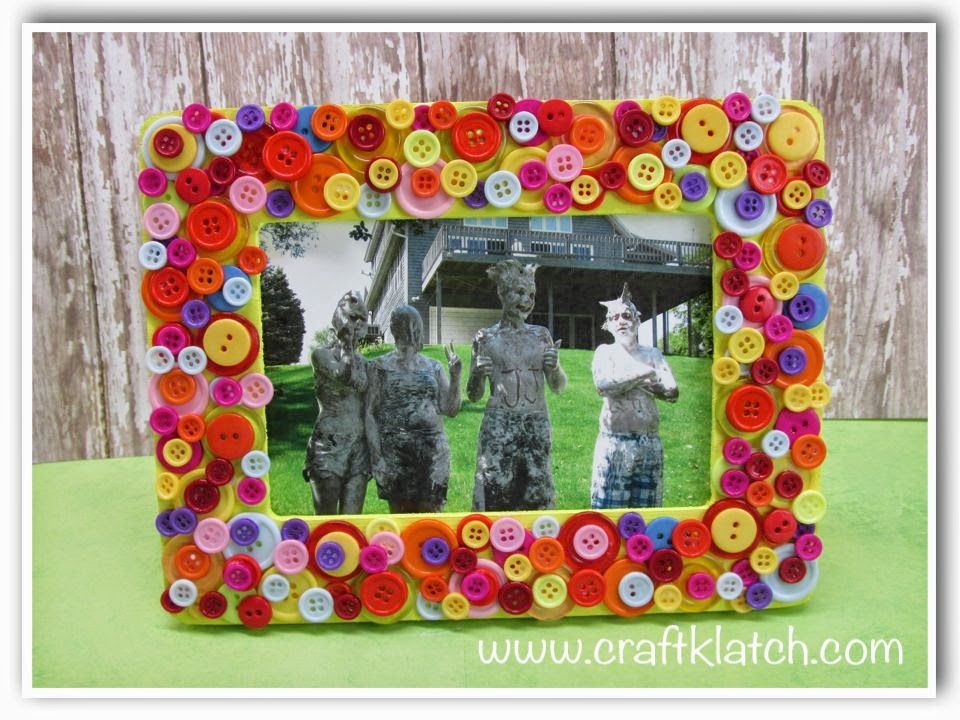 A simple and plain picture frame can become a one-of-a-kind gift for someone you love or a lovely decorations for your own home and it can all be done with buttons. Go ahead and collect a bunch of buttons in different colors an sizes and then glue them onto the frame in layers. It's super easy and you can find more details on craftklatchwithmona if you ever need any. Of course, you can opt for a simpler design if you prefer a monochromatic look.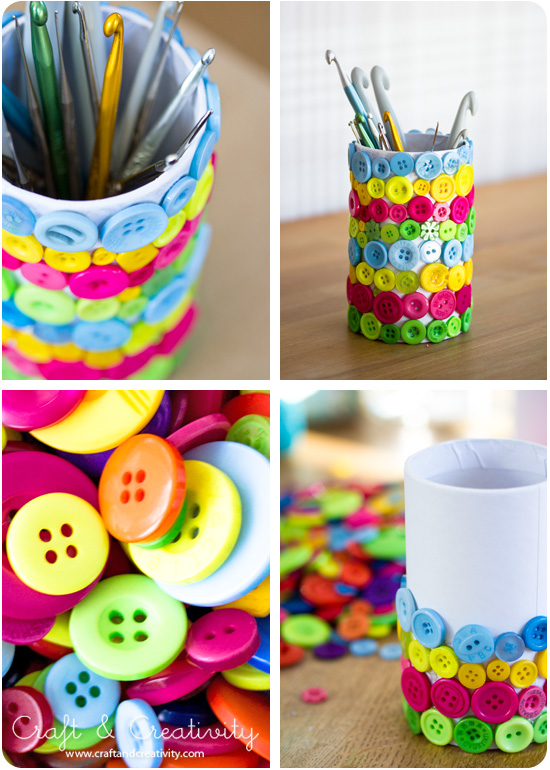 You can use cute and colorful buttons to decorate your pen holder so you have something funky to keep on your desk. You can basically just take a plain pen holder and glue buttons on it but you can also improvise and actually make the holder out of a piece of PVC pipe, a tin can and other such things. Check out craftandcreativity for more details.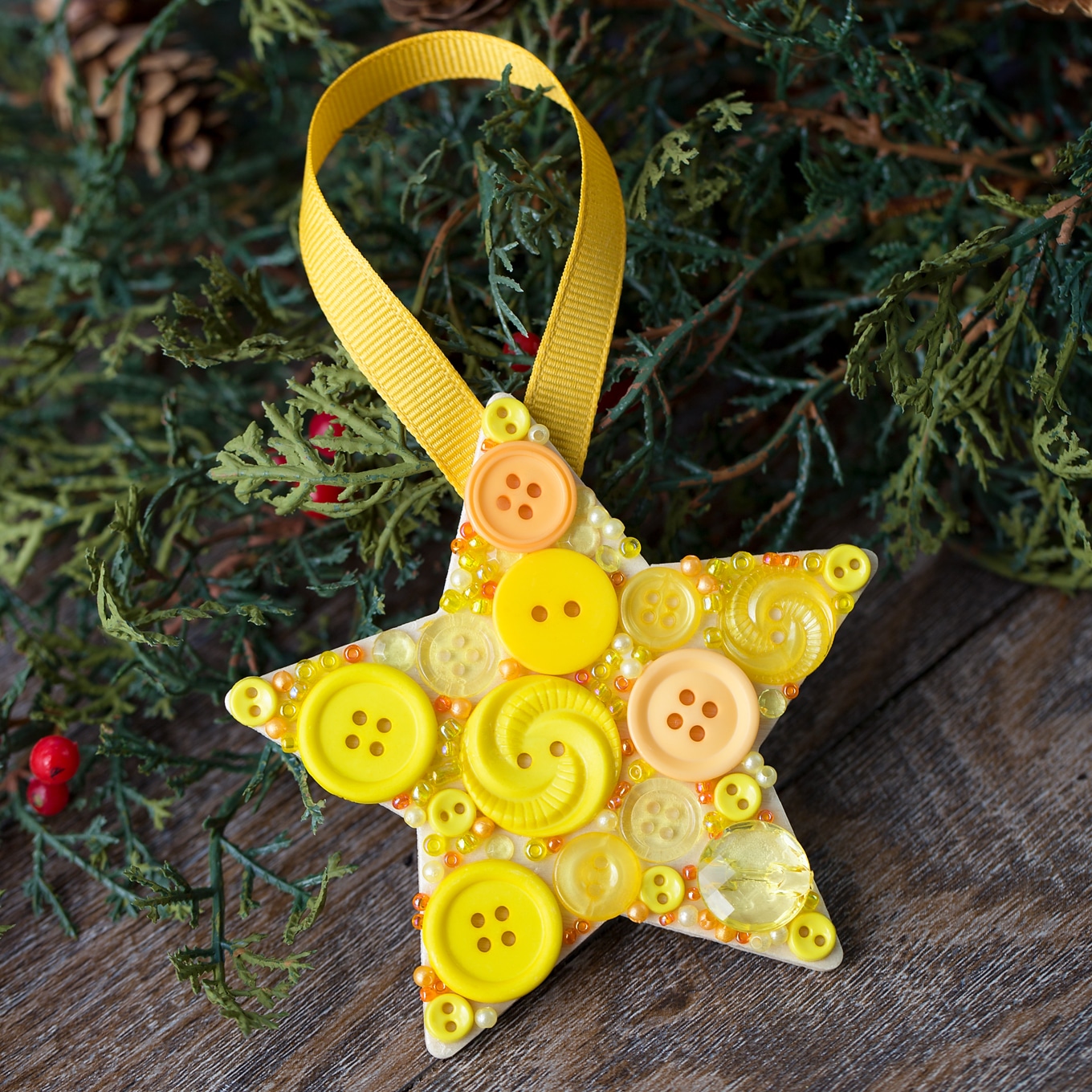 Buttons can also be used to make beautiful ornaments for the Christmas tree, wreaths, garlands and other such things. This one is made using a wooden star cutout, yellow buttons and yellow beads. Apart from that you only need some glue, a paintbrush and ribbon to complete this lovely project. You can find the instructions on firefliesandmudpies.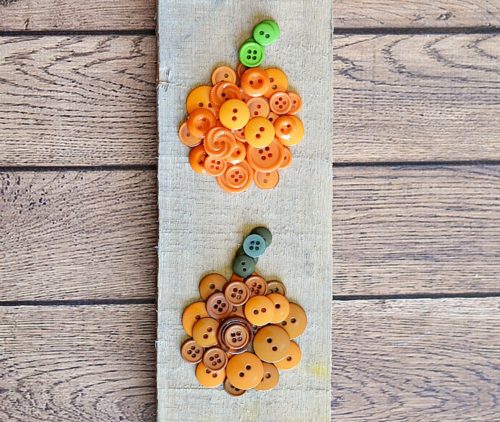 This cute pumpkin button craft is perfect for Halloween or Thanksgiving. The materials needed include buttons in several shades of orange and green, a hot glue gun, a pallet board, sandpaper and a circle template. Make three little pumpkins and display your new project up on the wall. You can find all the details on acultivatednest.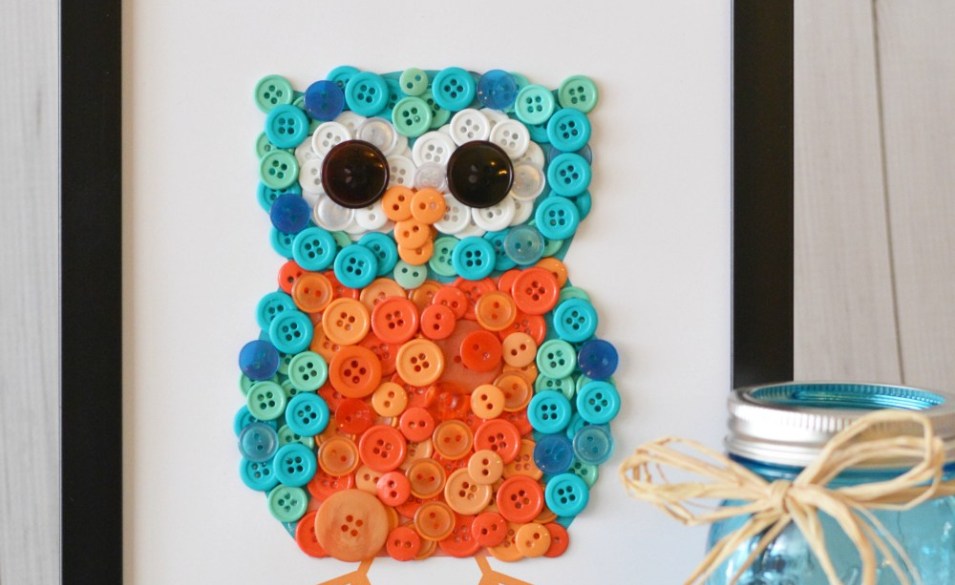 Using patterns and templates you can create all sorts of adorable projects like this button owl. You need two large black buttons and a bunch of smaller white ones for the eyes, small orange buttons for the body and teal and blue ones for the face and the wings. Of course, you can use other color combinations if you prefer a different color scheme. Check out aspectacledowl for details.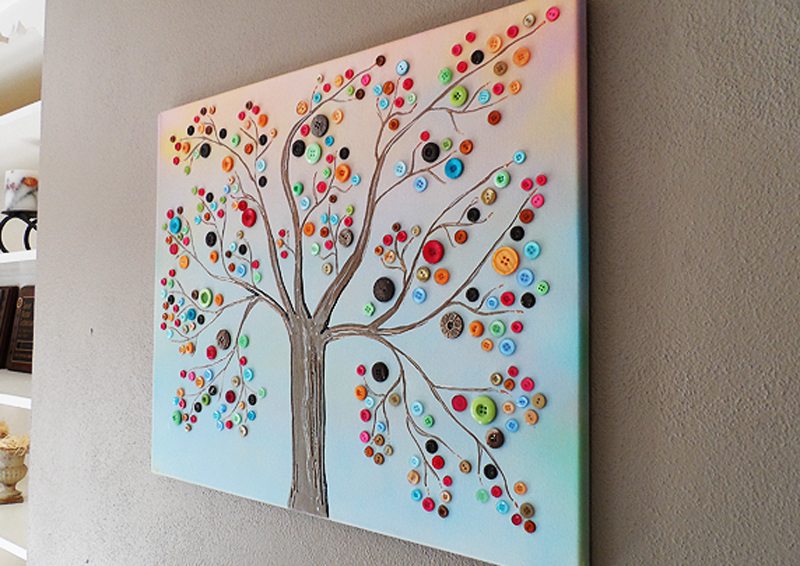 This button tree looks quite magical and is really fun to make too. You can make it as big as you want as long as you pick a suitable canvas and the right type of buttons. You can use some spray paint in light pastel shades to decorate the actual canvas. Use acrylic paint to make the tree and all its branches and consider some dimensional paints as well. All the details can be found on ideas2live4.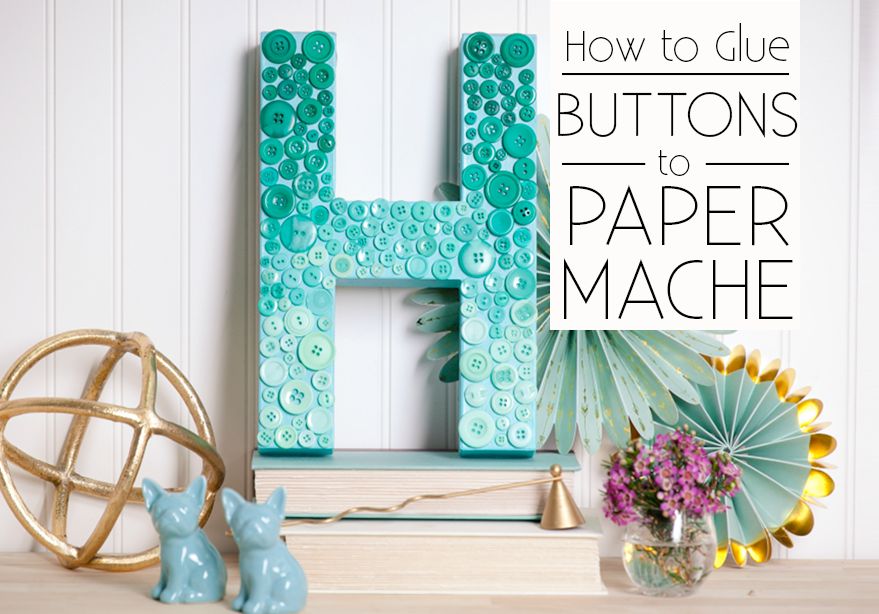 Paper mache letters can be nice on their own but if you want to give them more character buttons are a great option. You can put on buttons in the same color as the letter (use acrylic paint). The buttons are just glued onto the letter and this is a very simple project actually. Pick any color scheme you like and have fun with it. Check out aleenes for details.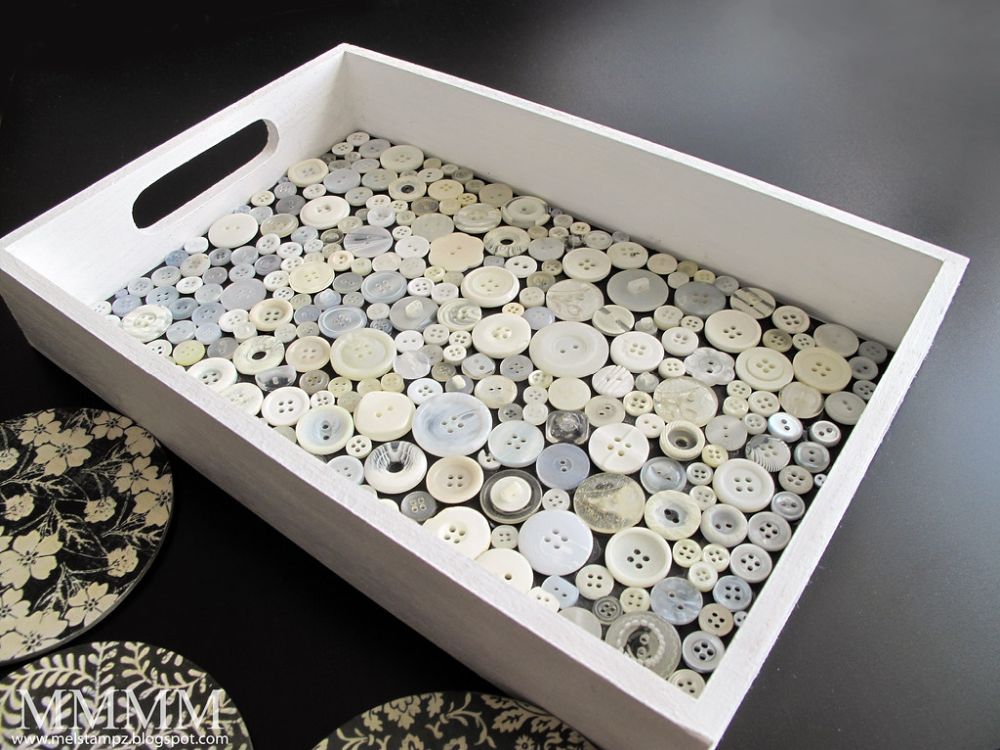 You can put buttons on anything you want and it doesn't necessarily have to be a purely decorative item. This, for instance, is a button tray. To make this just take a wooden tray and sand it a little bit, then paint it and then glue down all the buttons. You can arrange them first to make sure you have enough and that they look evenly spread. Find out more details on melstampz.

Another idea is to decorate candle holders with buttons. It's super simple and all you have to do is glue the buttons onto the outside of each candle holder. You could even use some small glasses for this. Translucent buttons are nice because they let the light of the candles seep through and create cool visual effects. Check out ihanna for more details.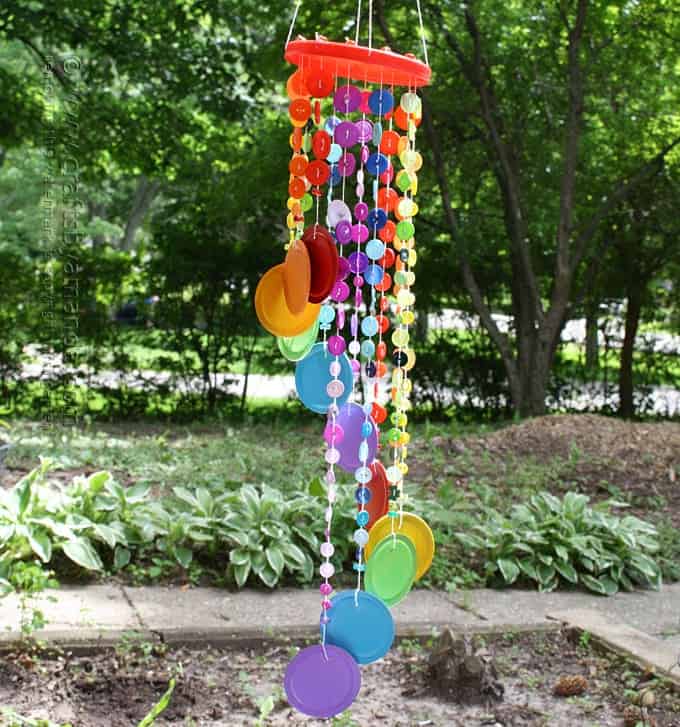 Wind chimes can be made out of just about anything, including buttons. This right here is a rainbow wind chime made with lots of different-colored buttons or various sizes. You can also use bottle caps, lids and other things to create a more diverse design if you want to. This lovely button project is featured on craftsbyamanda.
The post 10 Adorable Button Crafts For All Styles And Ages appeared first on Home Decorating Trends – Homedit.