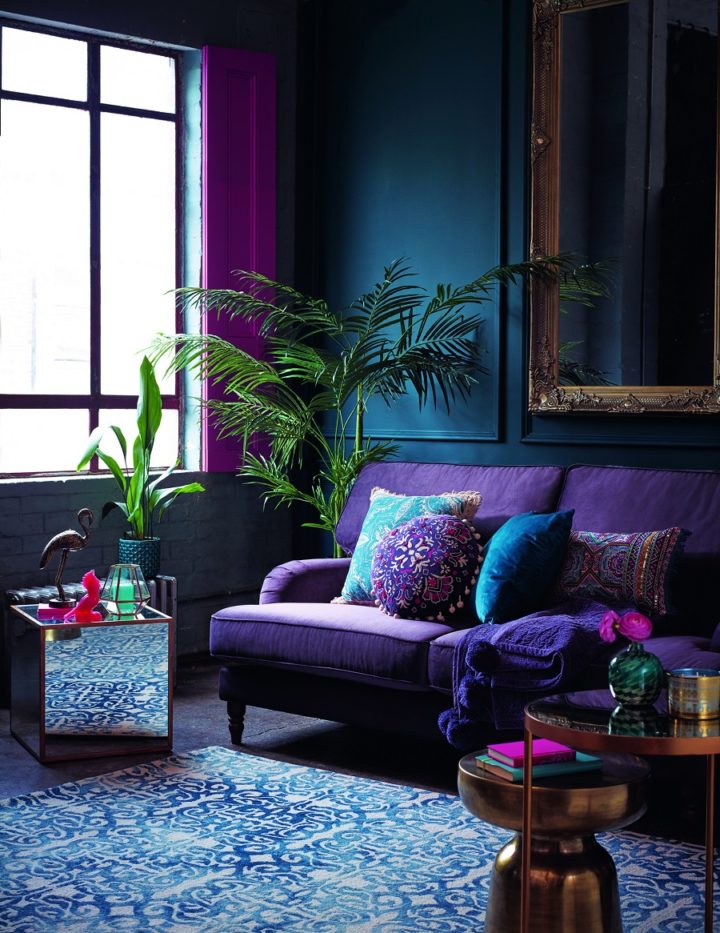 That eggplant purple, rich and vibrant hue of blue, or exotic orange sofa looks like an eyesore to some. But, for you, it is a work of art that you're going to decorate around in your home, and really make stand out, while bringing the space together. But, what does it take to properly decorate around a bold color sofa? Obviously, a discerning eye. But, you'll also need the right palette, decorative pieces, and you'll have to know where to source the surrounding decor from, to bring the entire picture together.
Image: Debenhams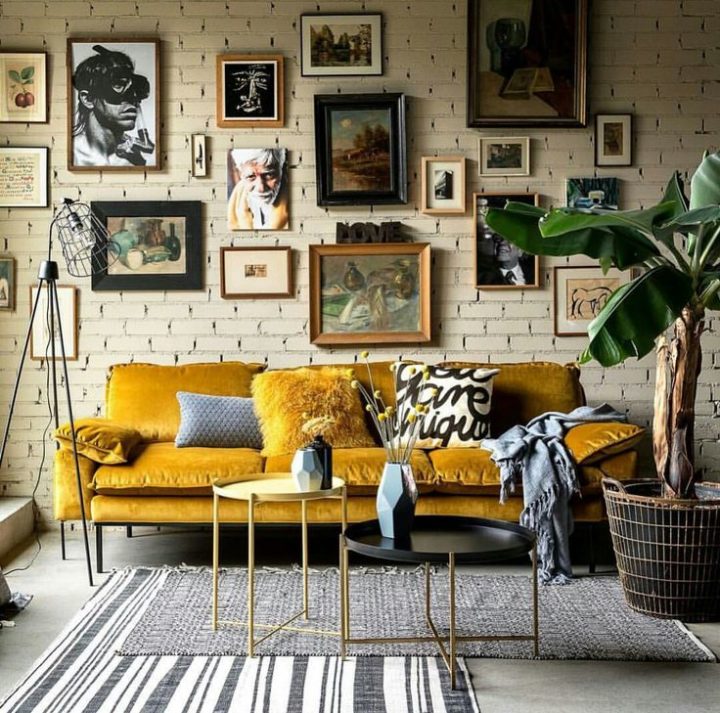 If you're buying that bold color sofa, lampshade, and curtain shades from the same catalog or furniture store, it's all going to be bold. Instead, shop around. Outsource the items you're adding around the sofa to your home accordingly. Don't make your home a shopping catalog for the only store you visited. Buy from different places, choose items that speak to you, add pieces into the decor from your personal travels. An eclectic blend will go a long way and also give some distinction to the space.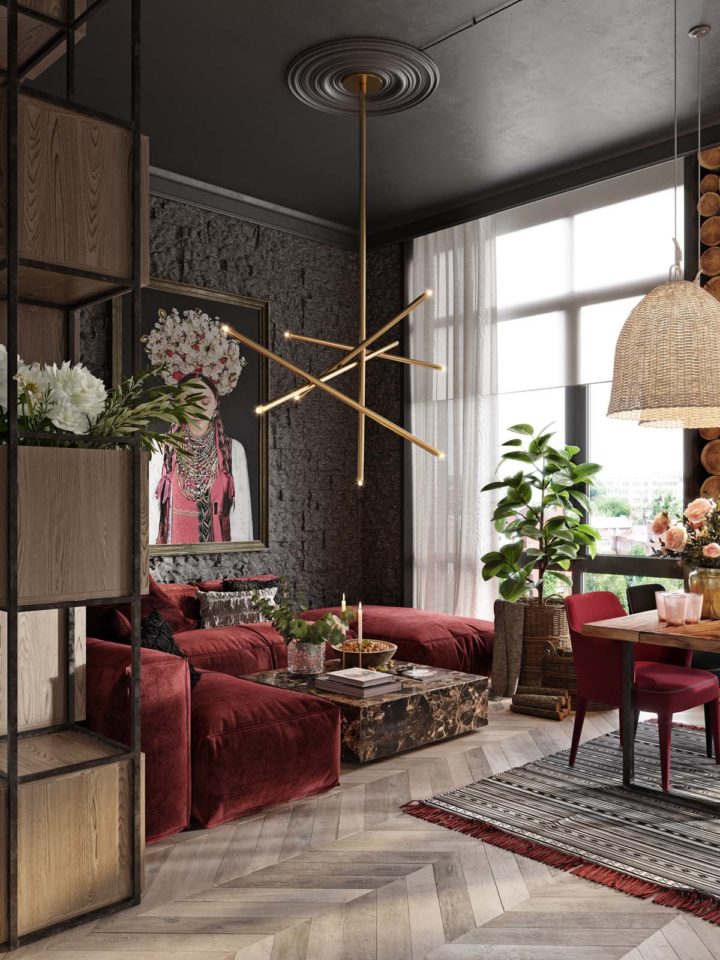 Image: Alesya Kasianenko
A bright orange or vibrant red can easily be toned down with a dark black throw pillow, or something that's going to counterbalance that bright and vibrant sofa. Pillows are inexpensive and they allow you to bring out your personal style and tastes. Cool neutrals, textures, or patterned prints, are some of the many options to consider.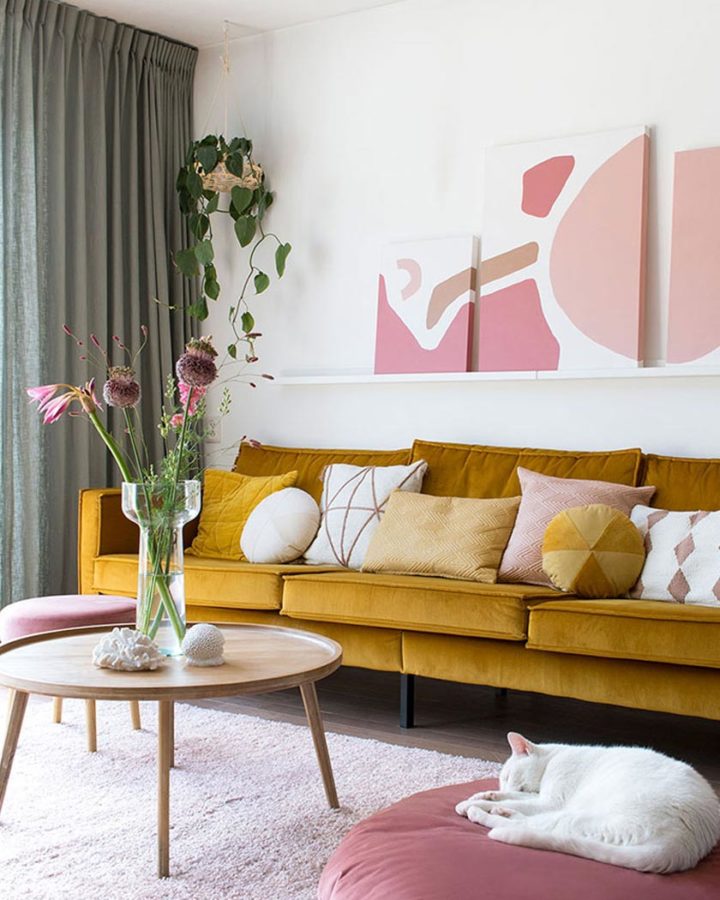 Utilize Shades of White, Light, and Neutral
White or a neutral tan is a great way to counterbalance that bold color sofa and decor. Use color blocking in the space. Paint a white wall across that bright and bold sofa. It will cause peoples' eyes to move back and forth, rather than focus on one thing. It will also create a great contrast, allowing you to play with different styles and decorating adventures, in a single room of the home.
Image: My Attic 
Practice mixing patterns in a room. This can be intimidating and overwhelming if not done right. So, start small. Go with a solid colored texture print, a geometric pattern, or a stripe pattern. Find what works well and how it balances the space together. Place items of varying textures or prints around the bold color sofa. Over time, you'll find what works, what doesn't, and how to combine that bold color, with the rest of the textures, prints, and patterns you're working with in the home.
Image: House Beautiful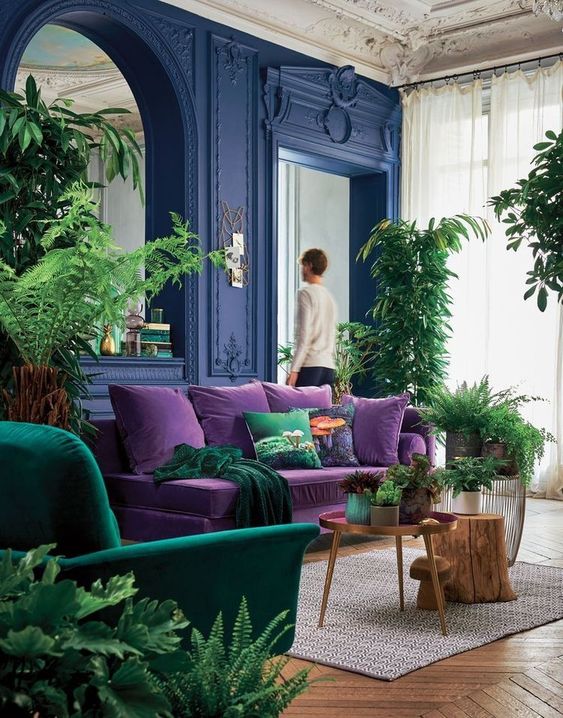 You want your personality to shine through. A gorgeous room won't come together overnight. Give it time. Make sure you take time to source items from different places. Take different approaches, move items around. It's not going to come together in one minute; and, if it does, it's not going to be that room that screams and really lets your personality shine through. Time allows you to see things through different lenses, until you finally find the perfect frame.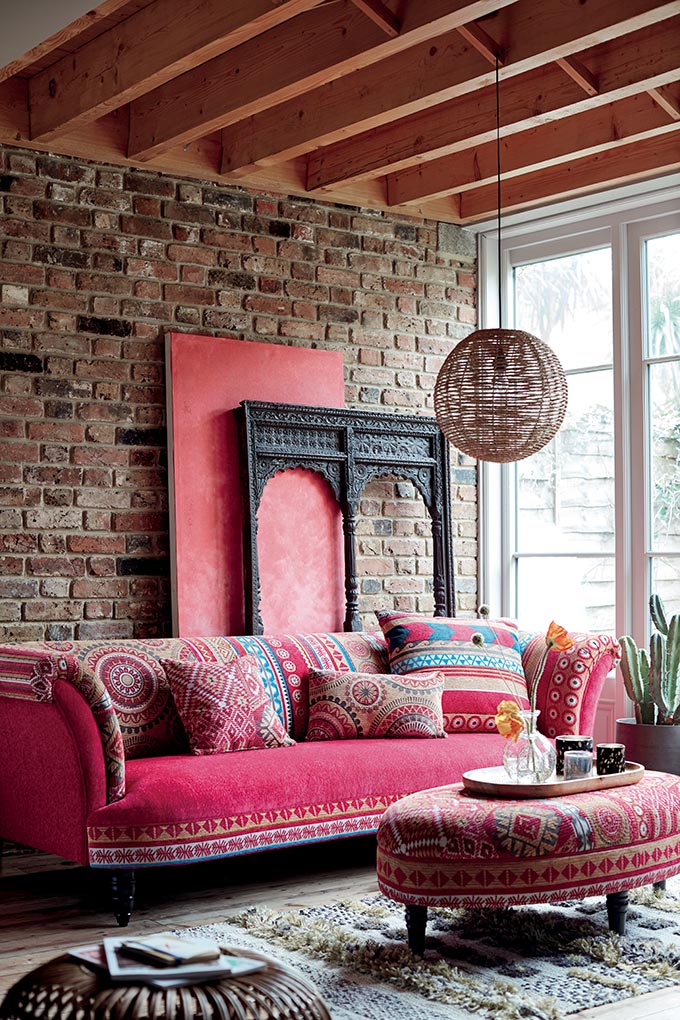 Image: DFS Furniture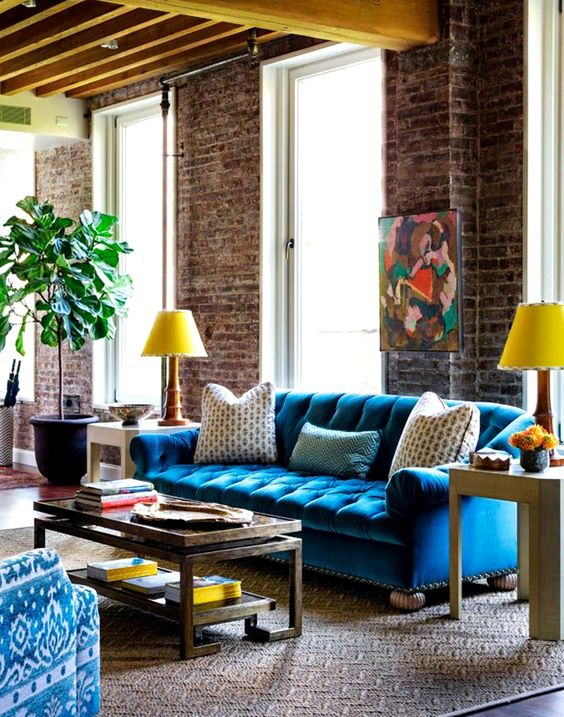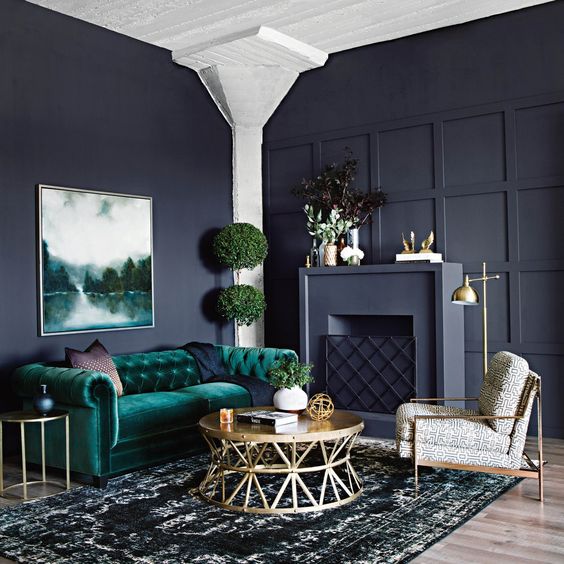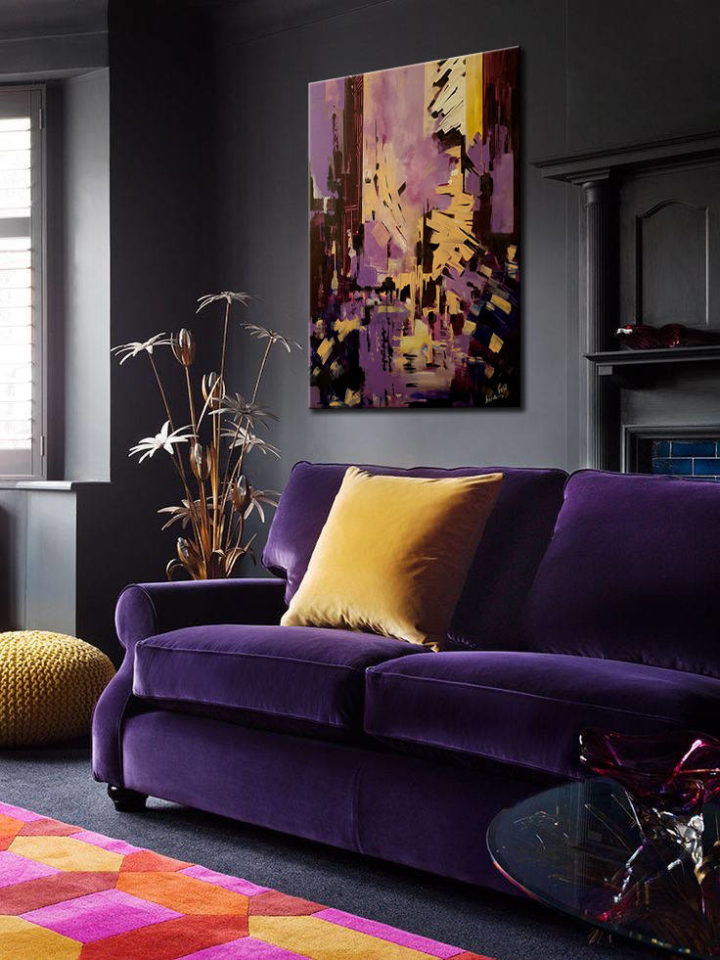 Image: Etsy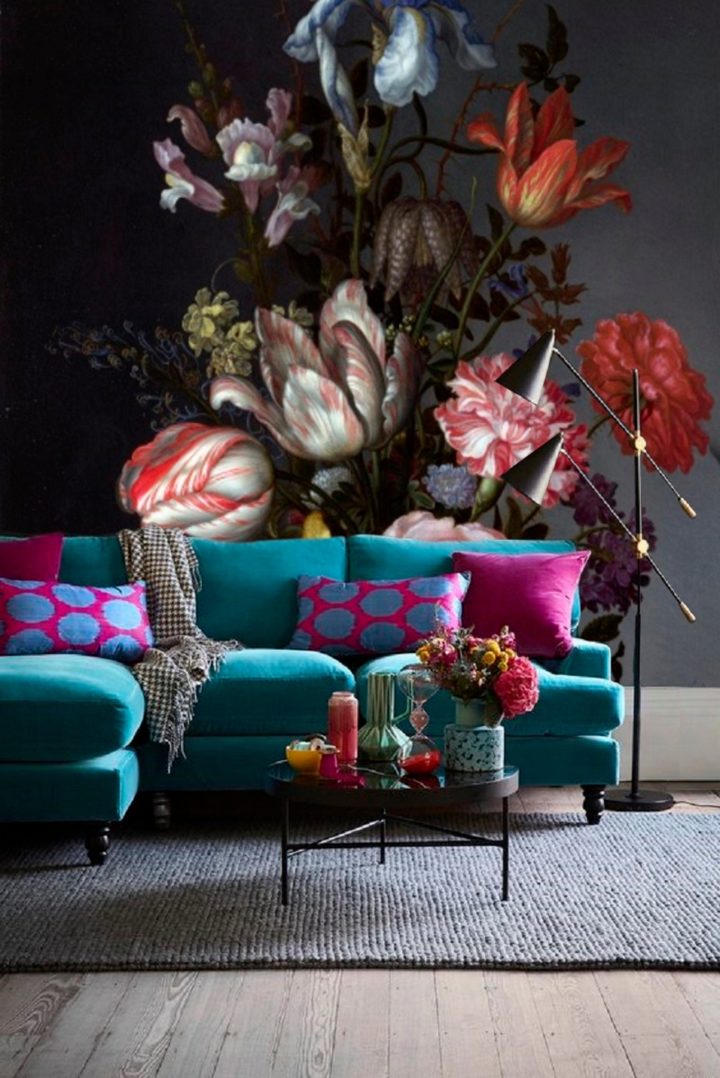 Image: Etsy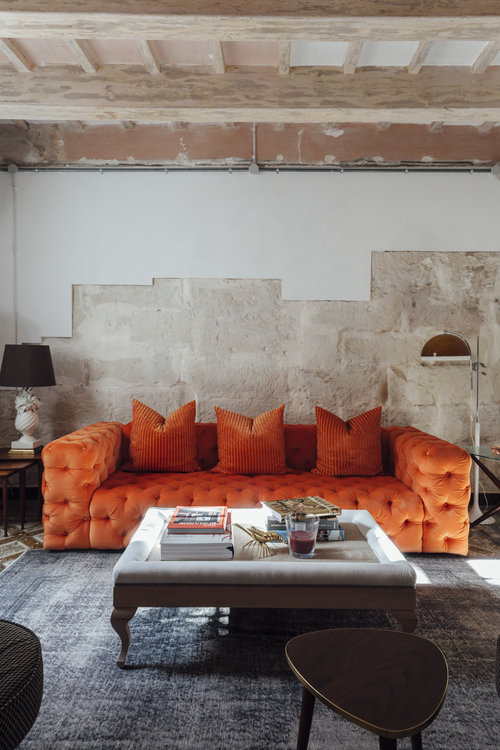 Image: quintana partners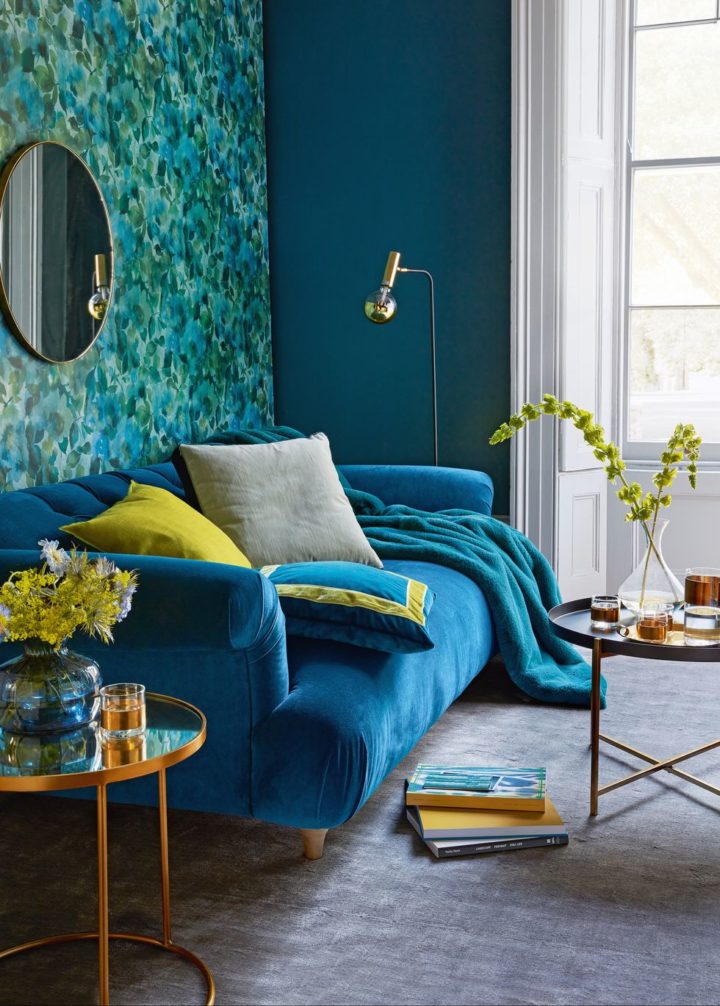 Image: House Beautiful
Bold colors aren't and shouldn't be scary. But, you have to work them in properly with other decor, styles, and pieces accordingly. Consider a few of these simple tips when decorating a room which will feature a bold color sofa in it.
The post Decorating With Color: Statement Bold Color Sofa appeared first on Decoholic.