Having your own backyard where you can lounge in the sun all day, entertain guests, swim in the pool or do some gardening is definitely amazing but doesn't just happen overnight. A great backyard that you can be proud of takes planning and work and also requires some inspiration. We can help with the latter and we have some cool ideas to share with you today.

You can tell that this residence was designed for outdoor entertaining just by the sheer size of its backyard. It has a large swimming pool, a big deck with lounge chairs, an outdoor living/ dining area and also a pretty big lawn. It's something that studio O+ L BUILDING PROJECTS designed a while ago in Los Angeles.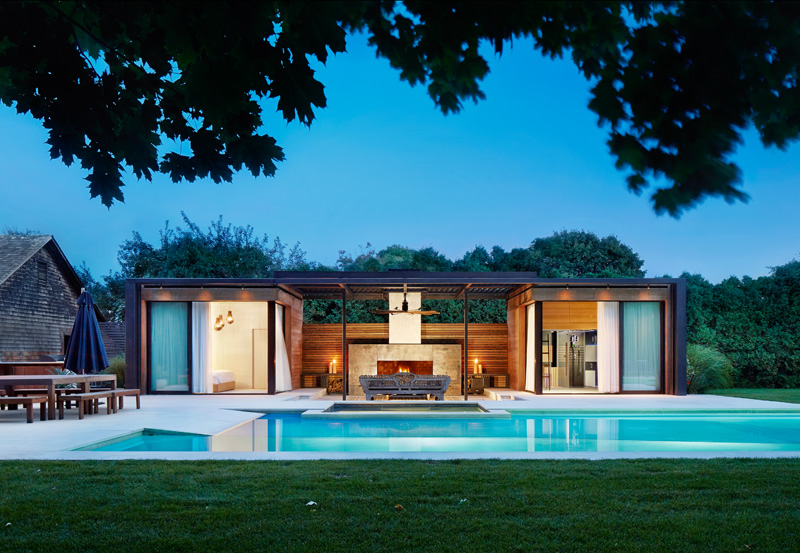 This house in The Hamptons has a pretty big and amazing backyard as well. Its owners asked studio ICRAVE to transform the outdoor portion of their site into a contemporary and relaxing retreat where they can relax and unwind. They wanted a swimming pool and a design reminiscent of contemporary spa resorts. The studio answered to these requests by creating this amazing pool house.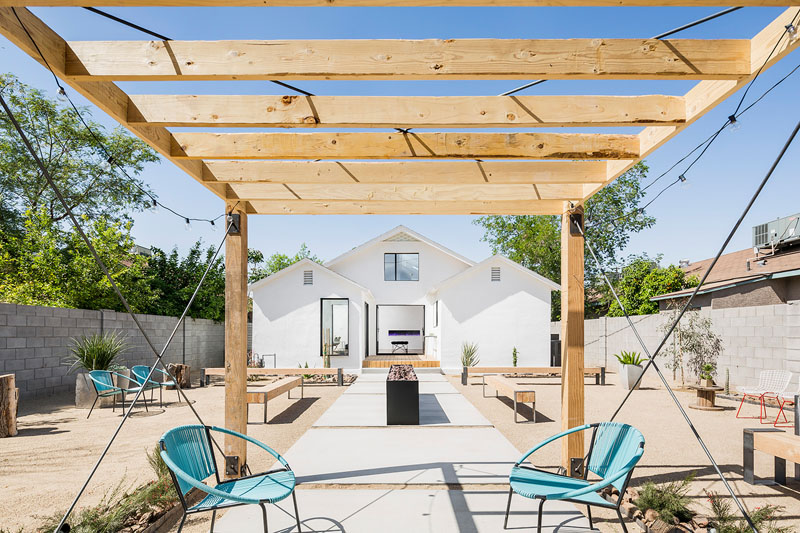 Located in Phoenix, Arizona, this contemporary family home features a rather simple backyard. However, that doesn't mean it's not amazing. In fact, we'd say it's perfect for this climate and location. The owners worked with studio Knob Modern Design to bring the property to life and part of the project was to transform the backyard. The new and improved design features a lovely patio, a bar area and a modern wood pergola.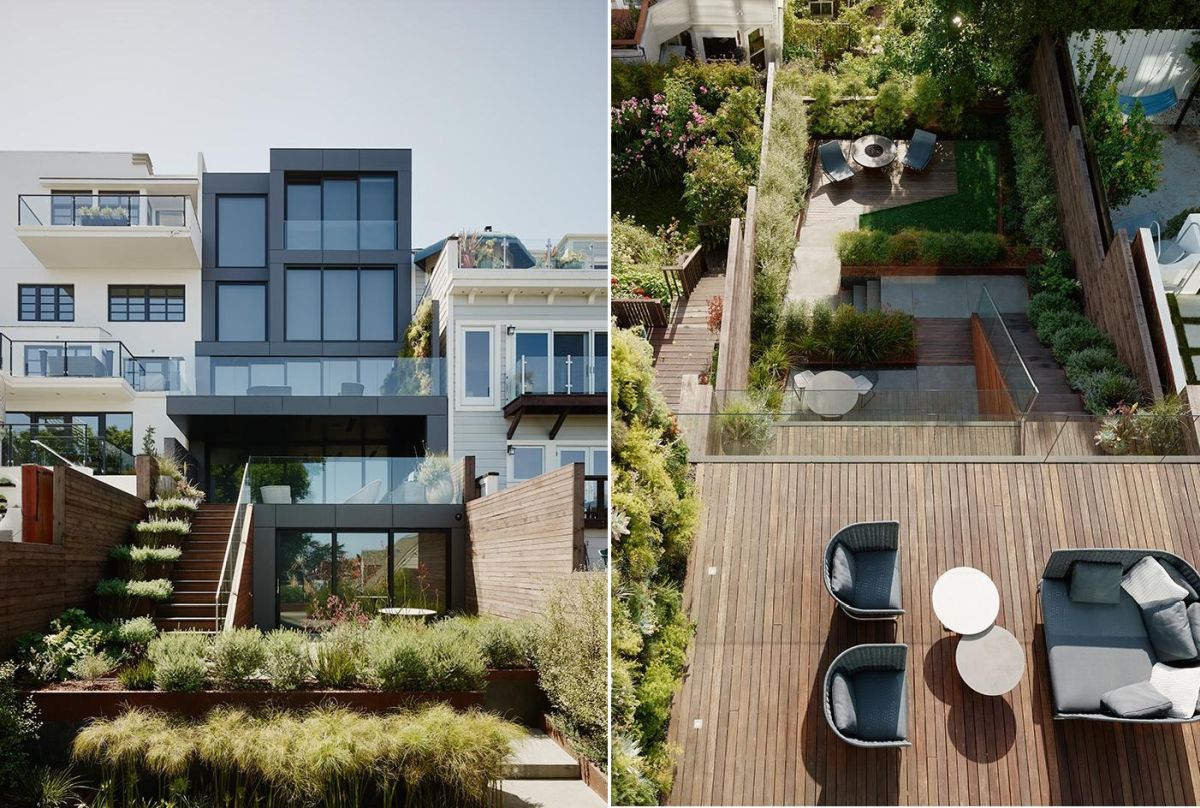 This is the Remember House, a contemporary family home located in San Francisco. It was designed by studio Edmonds + Lee Architects and it's clad in opaque dark panels which contrast with the surroundings and allow the building to gain individuality. Although the site on which it stands is small and has a slope, the house has its own little backyard. A staircase lined with planters descents into the small garden where there's an asymmetrical deck with a cozy sitting area.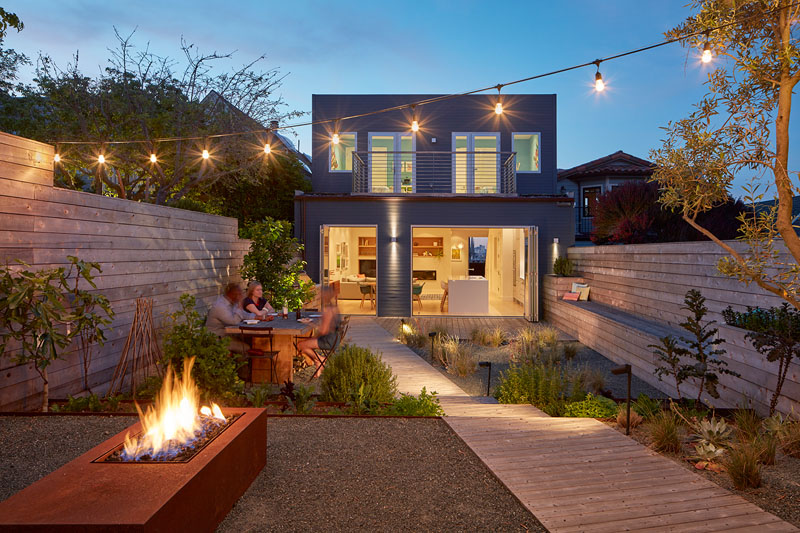 When the owners of this house in San Francisco approached YAMAMAR Design Architects for a remodel, they asked for an urban oasis. They wanted their home to be modern, fresh and minimal but to also feel warm and welcoming. The team managed to offer them all that as well as a wonderful backyard that is practically an outdoor version of a cozy living room.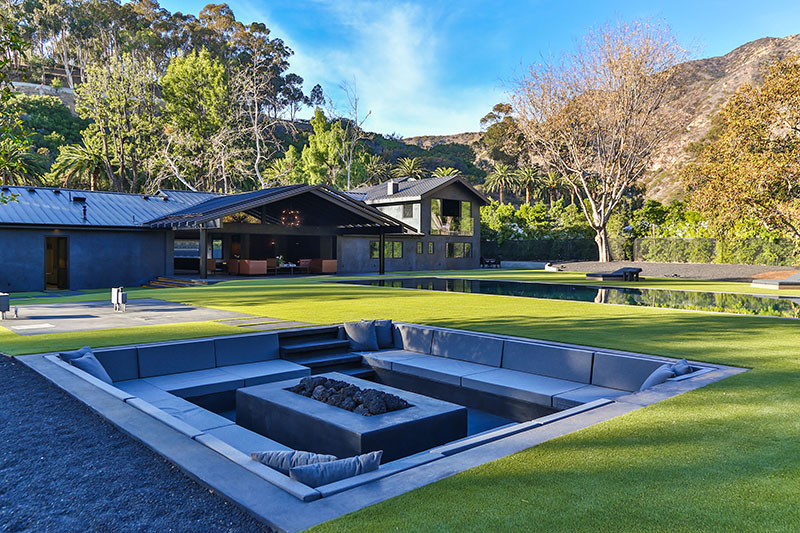 This backyard has something that none of the other projects so far do: a sunken fire pit. The reason for designing the fire pit this way was that the architects wanted to create an unobstructed view of the backyard for this beautiful home which they built in Malibu. The sunken pit can accommodate a large group of people, being lined with concrete benches on all sides. This is a project completed by studio Burdge & Associates Architects.

Speaking of sunken fire pits, this backyard has one too. It was designed and built by Jake Moss, a landscape designer who completely redefined the relationship that this house has with the outdoors. The sunken fire pit sits at the center of the backyard and is embedded into a raised wooden deck which also acts as a pathway across the garden.

This backyard also has something special: a little reading retreat. That's right, there's a little shed out here where the owners and their guests can go to relax with a good book. The shed was designed and built by studio Board & Vellum and it sits in the backyard of a lovely home. Out here there's also a fire pit, a hot tub and an outdoor sitting area. As for the shed itself, glass walls and a skylight ensure that it gets plenty of natural light.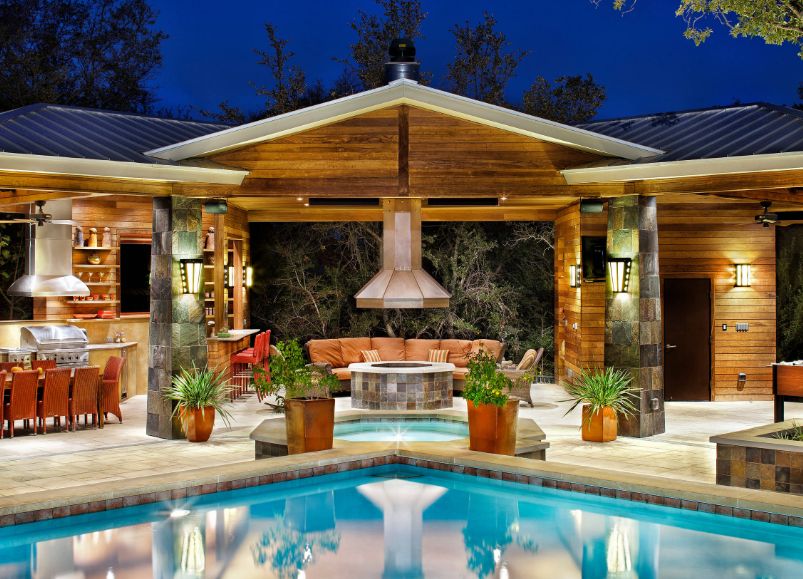 A pool pavilion takes over most of this backyard. It brings together a lot of cool features, including an octagonal fire pit with a curved sitting area, a bar and dining area, a bbq space and an outdoor kitchen. The indoor-outdoor transition is seamless. Another cool little detail is the hood which pulls the smoke up and outside the pavilion, keeping the air clean and the atmosphere pleasant and inviting at all times. This was a project completed by studio CG&S.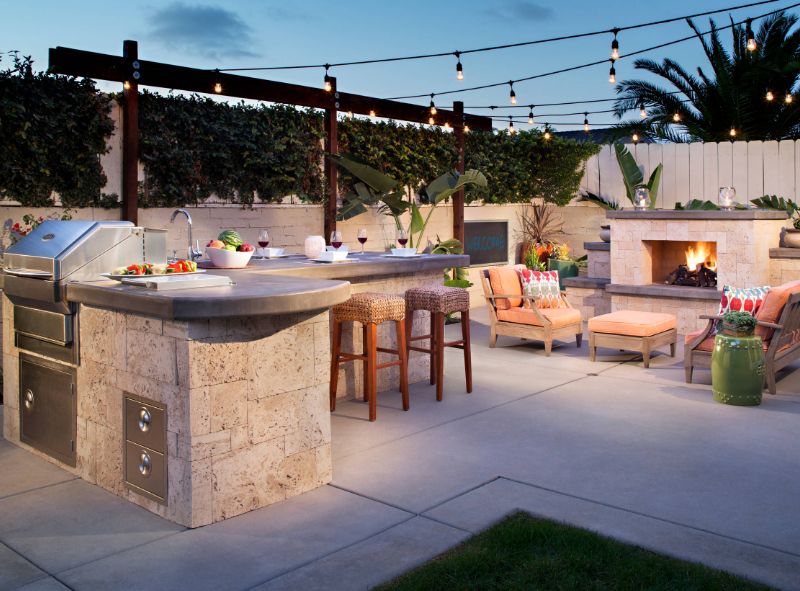 Small backyards can look amazing too. The perfect example is this wonderful project completed by studio Promised Path Landscaping. This small backyard has a nice indoor-outdoor kind of vibe. There's a bbq island with a grill, a kitchen island with a sink, a concrete counter that can serve as a bar, a fireplace and comfortable seating. It's the perfect place to enjoy the afternoons with family and friends. Also, the greenery adds a fresh and vibrant touch to the decor and increases privacy without making the backyard feeling any less airy and open.
The post 10 Gorgeous Backyards That We Can All Learn Something From appeared first on Home Decorating Trends – Homedit.