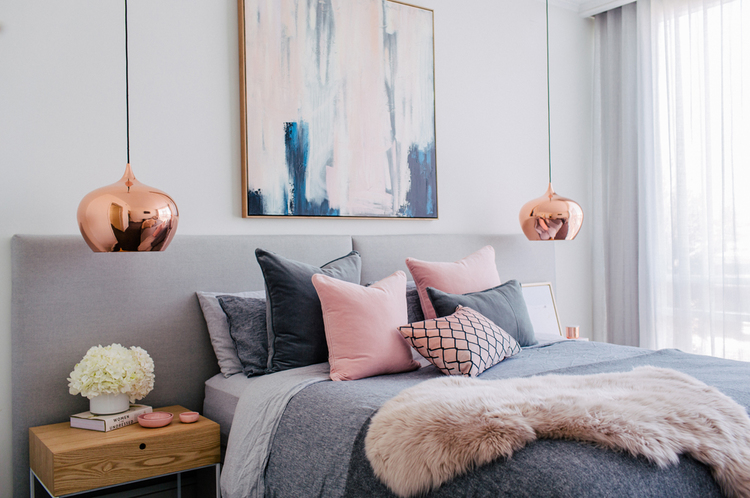 Gray bedrooms can be dramatic and still be subtle, making them cozy and comfortable without being boring or two dimensional. Gray indeed has many shades and you can use different combinations to achieve something spectacular. Here are some quick tips to make a gray room a hit.
Choose Your Accents Carefully
Breaking monotony is key when approaching a gray bedroom. However, you can choose one significant piece of furnishing that would highlight the gray instead of distract your eyes away. A perfect accent would be a black and red chandelier The stark contrast is like a palate cleanser that makes you appreciate all the gray even more. Keep in mind that it is best to choose just one big accent or furnishing as opposed to small, subtle ones. The point is to make as much impact as possible.
Textures are Important
Invest in exciting fabric such as velvet, satin, and even corduroy. Contrasting fabric textures provide more depth and body in the bedroom design, which can completely change the perception of people towards the color gray. Choose fabrics that pop out and have as much character as possible.
Let There Be Light
A bench near a large window would be a great addition to an gray room. Having a part of the room get as much light as possible would make the room a lot less gloomy, and even add to the drama. Any gray room should have at least one natural light source (or two, if at all possible) in order to keep the room looking interesting during the day. At night, a chandelier or floor lamp would do perfectly.
Gray Art Walls
Gray provides a great backdrop for pieces of art, whether they are paintings, blown-up photographs, or even sculptures. The contrast that is created by hanging colorful works of art on gray walls would be the perfect way to transform a relatively boring bedroom. Chad gray, arsenic, manatee, and cool gray are just some of the best options for an art wall.
Two-toned walls and ceilings
You can use two different shades of gray for the ceilings and walls. Going the monochromatic route is not a good treatment when doing a gray room. You always want to keep things interesting so that you don't get bored just looking at gray walls. You don't even have to hang anything over those two-toned walls if you want the bedroom to have a cleaner, more zen look to it. A simple contrast of dark and light gray would do well either for walls or ceilings. You can also go a completely opposite way and pick a brighter color next to the grey tone to make it even more interesting.
Image: ADORE magazine / Interior design: Nicole Rosenberg /  Photography: Hannah Blackmore  /  Styling: Aimee Tarulli
Image: Lust living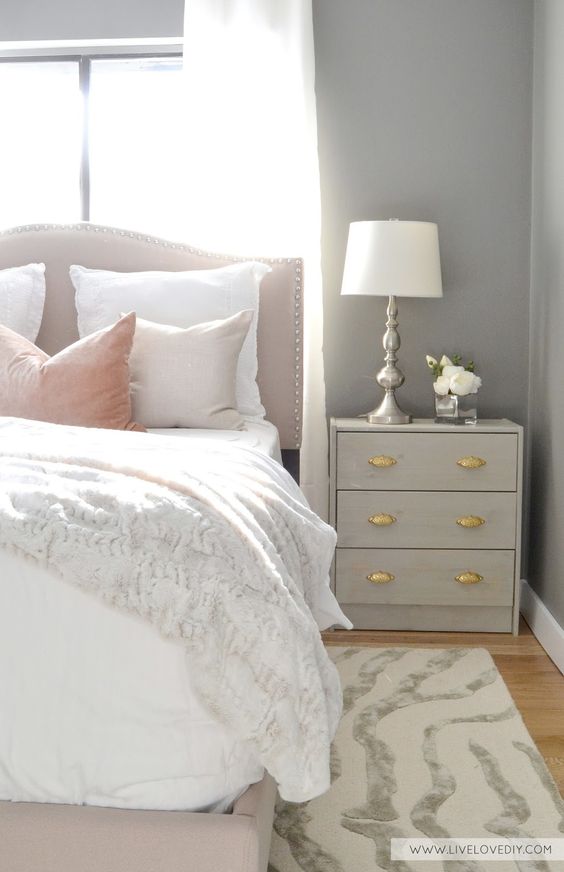 Image: LIVE LOVE DIY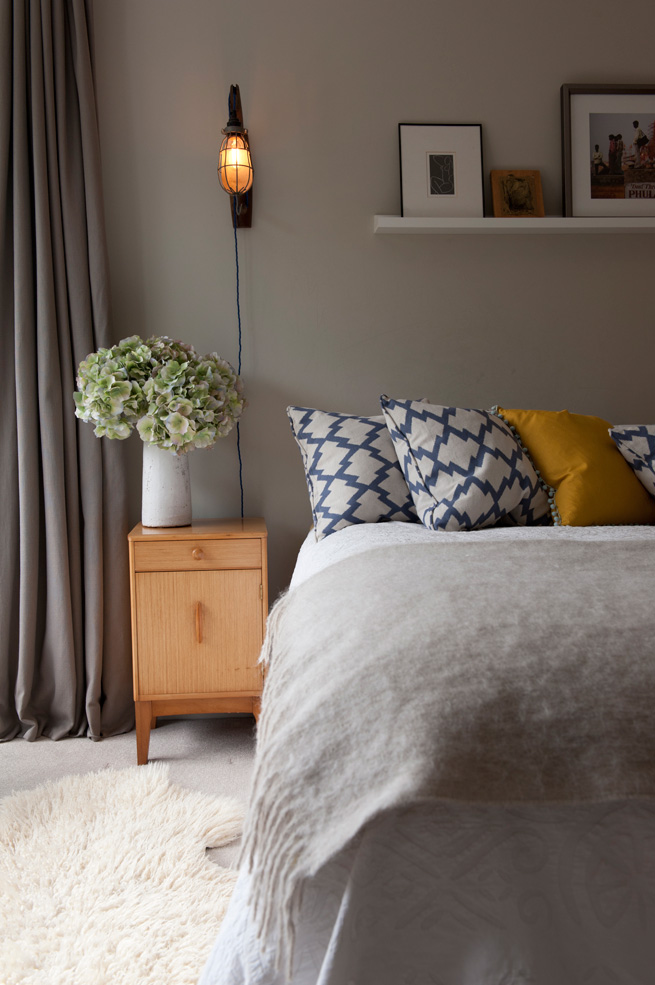 Image: Anita Brown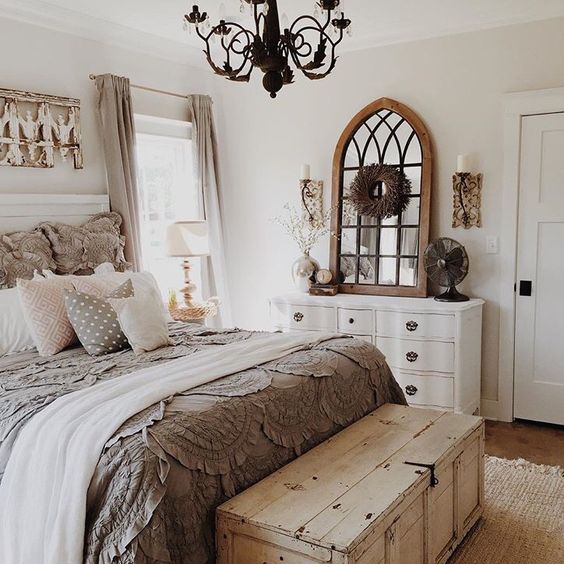 Image: Brittany York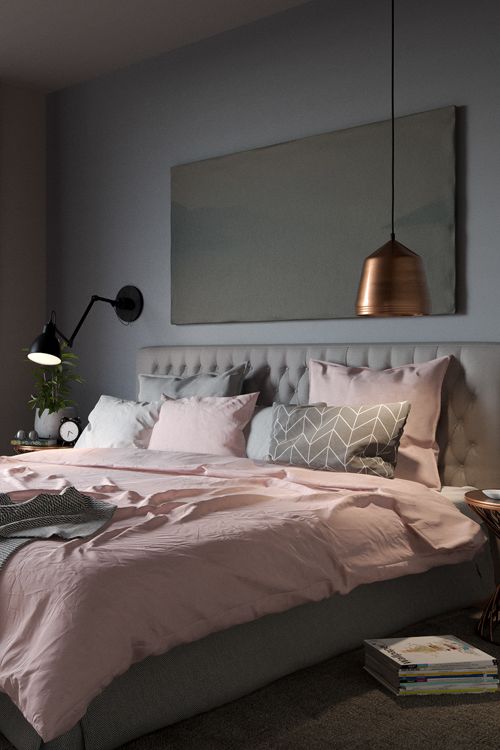 Image: trendenser / Photography: Frida Ramstedt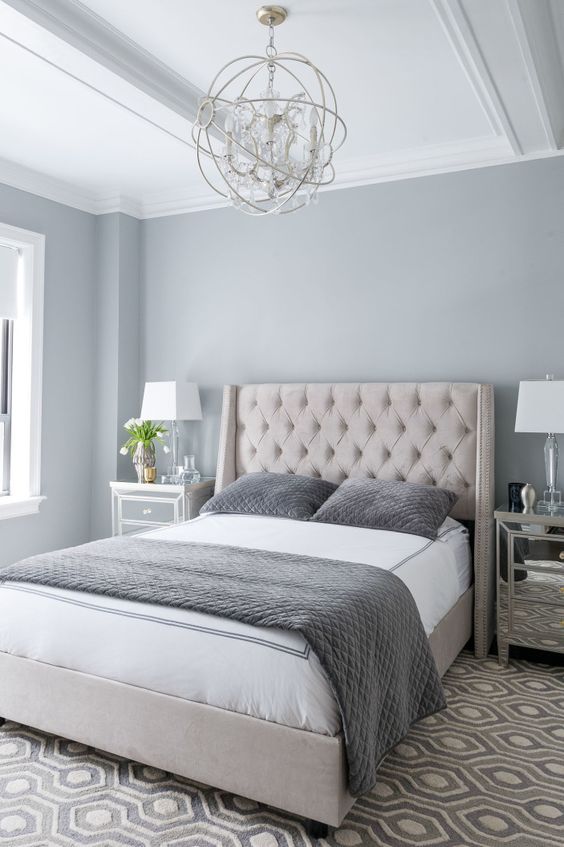 Image: HOMEPOLISH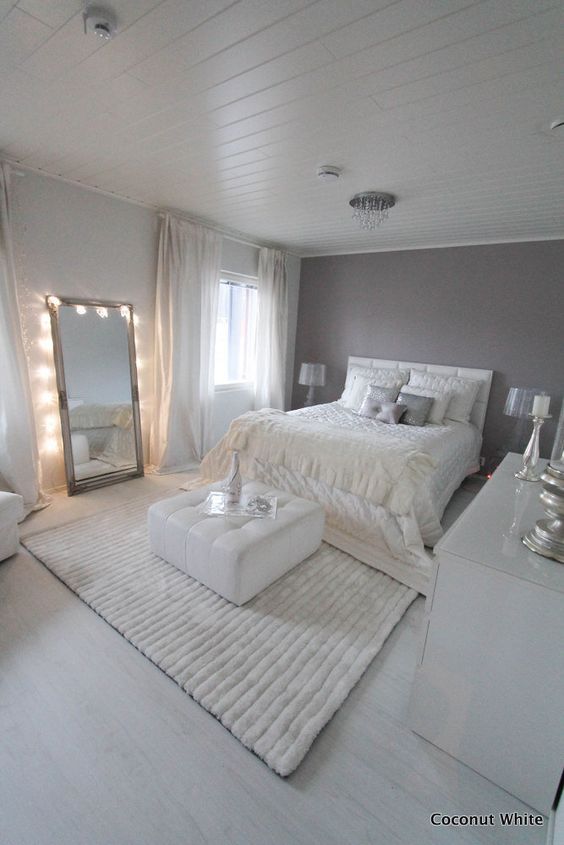 Image: Coconut White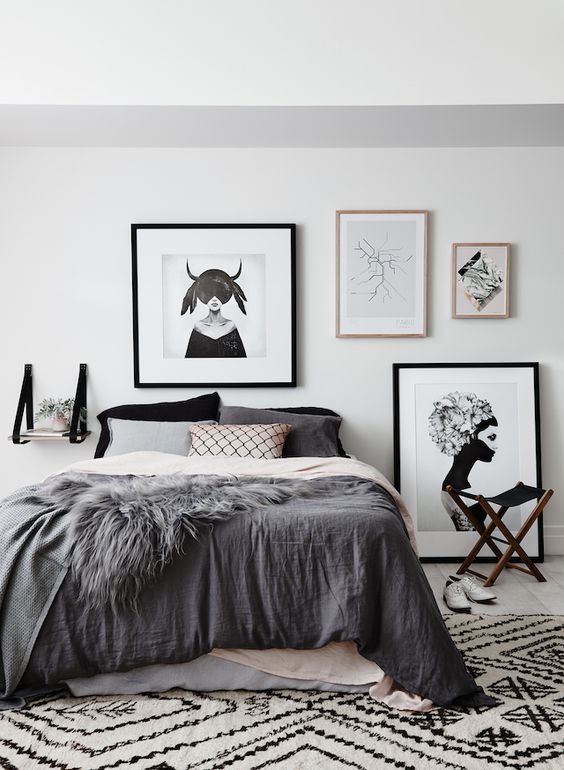 Image: Norsu Interiors  / Photography: Lisa Cohen / Styling: Greenhouse Interiors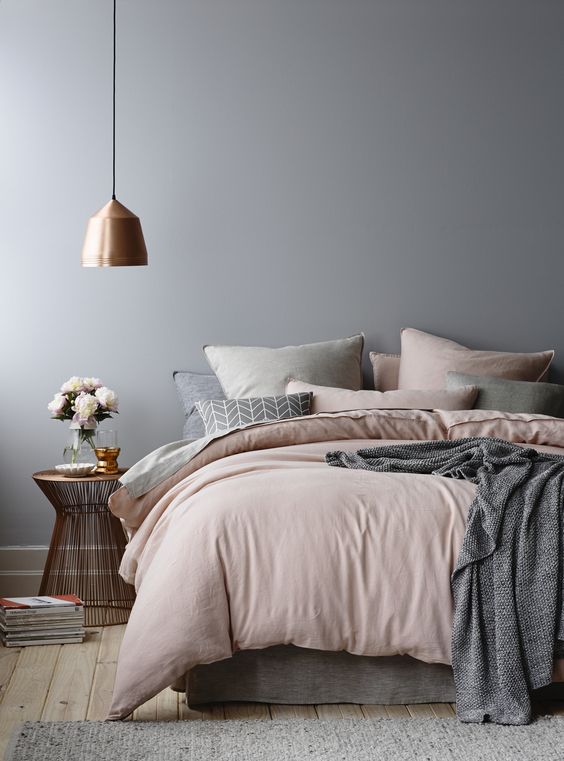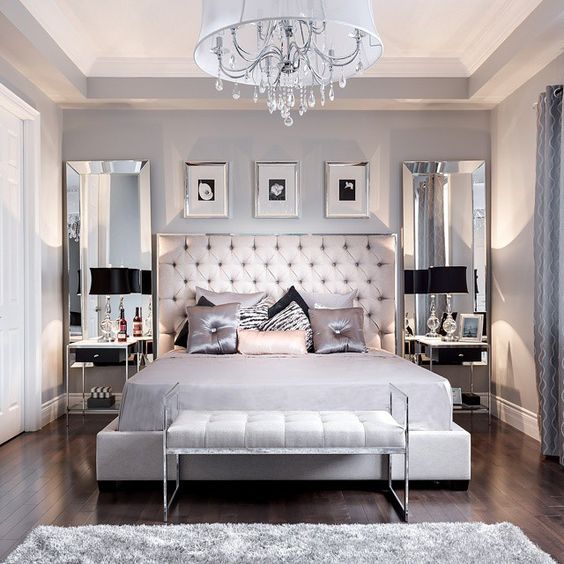 Image: Stallone Media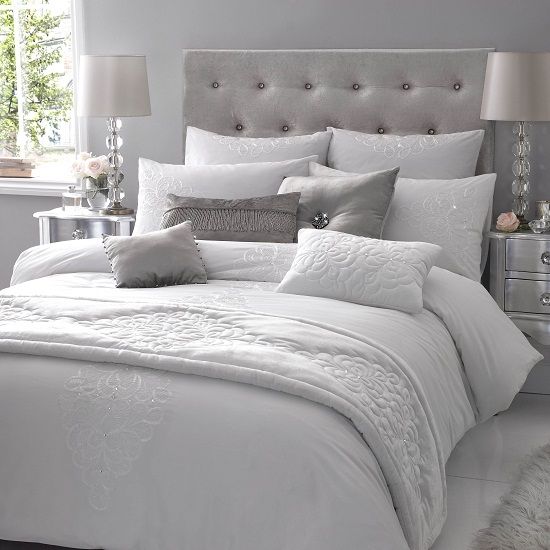 Image: AVENUE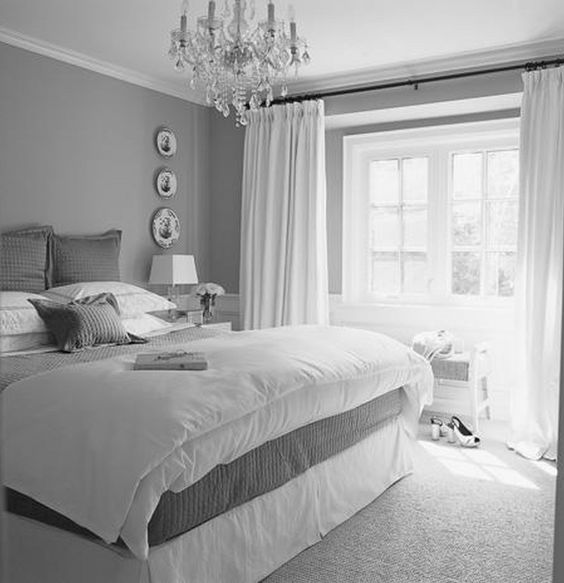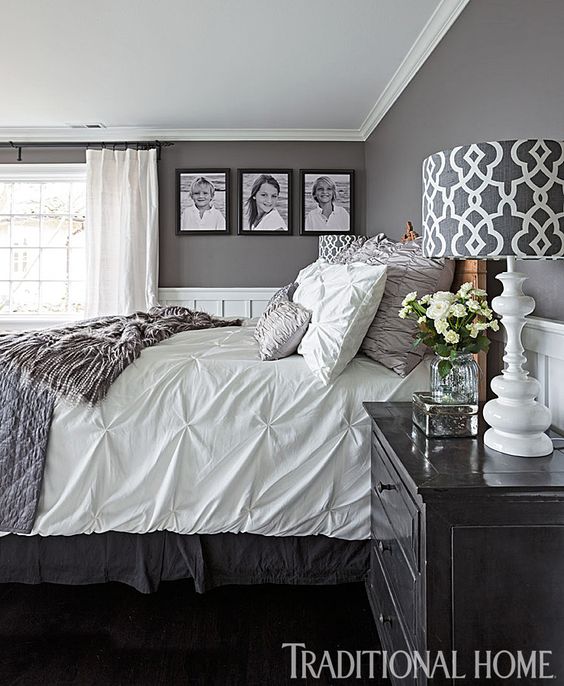 Image: Traditional Home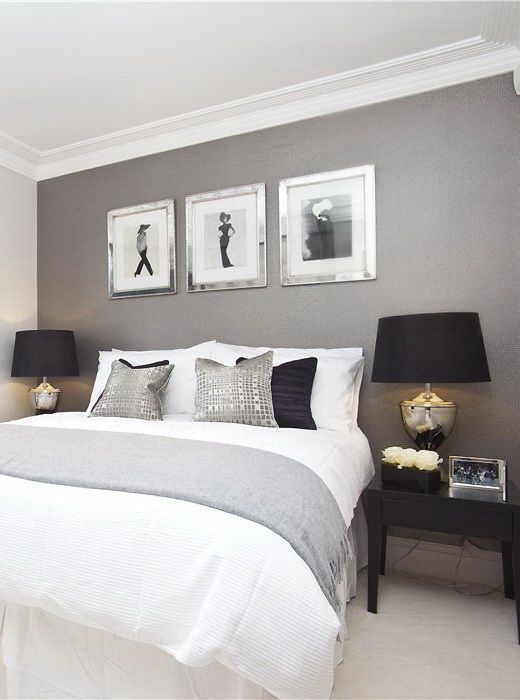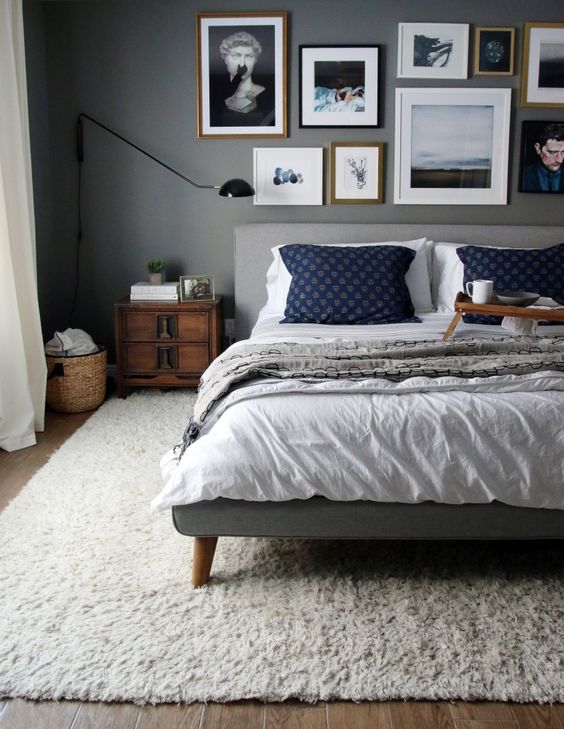 Image: chris loves julia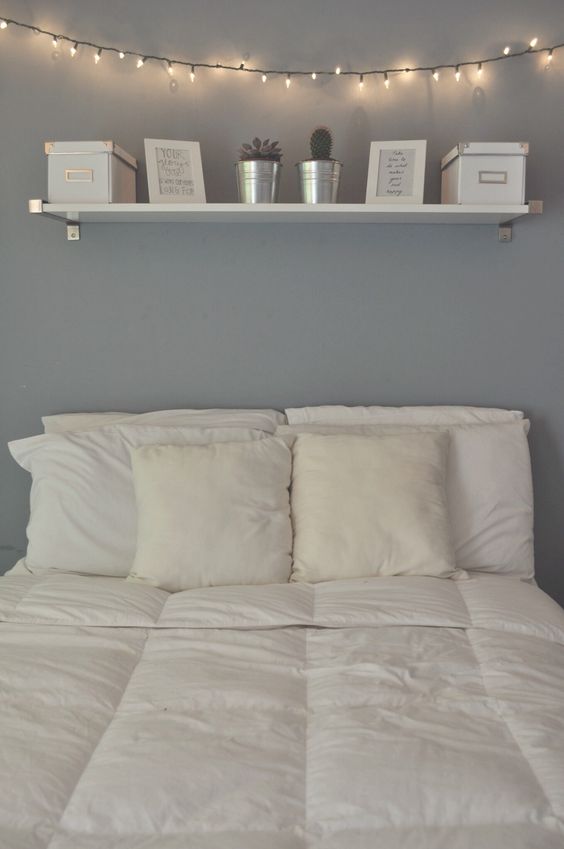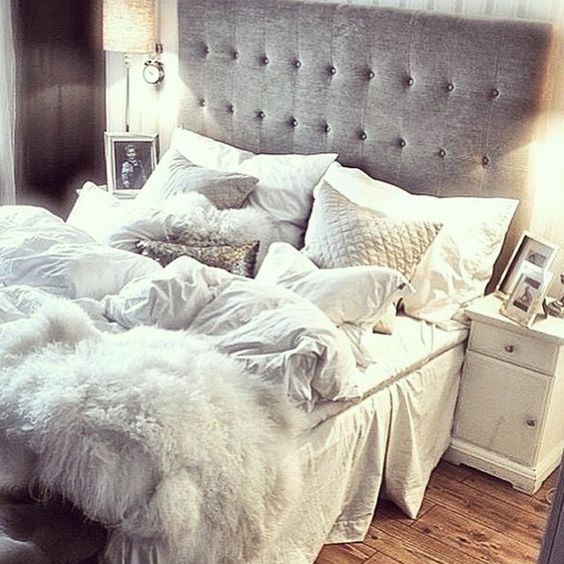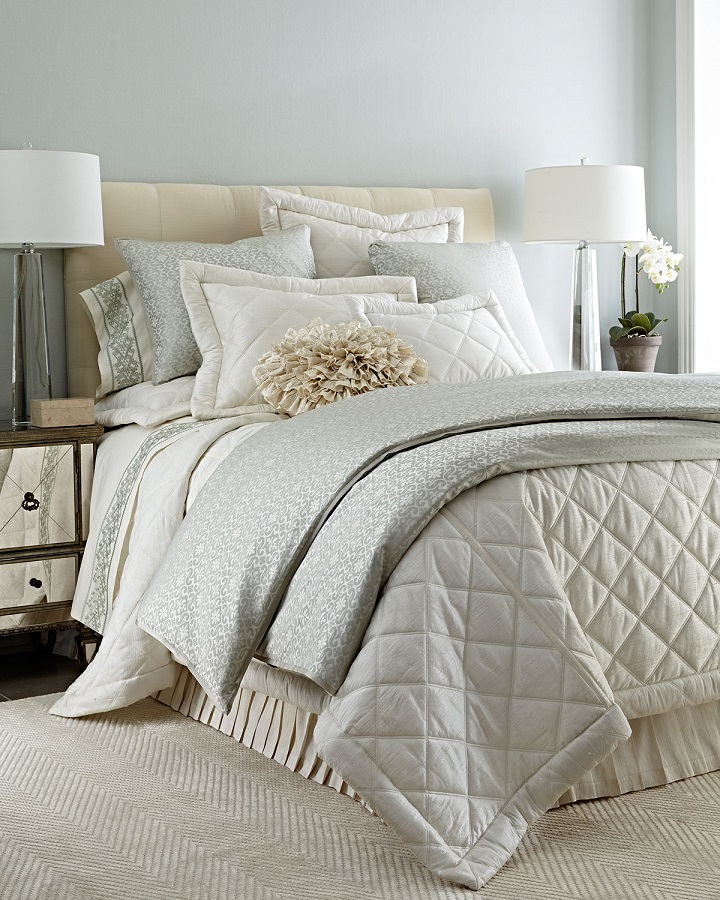 Ann Gish King Byzantine Duvet Cover, $1293.67.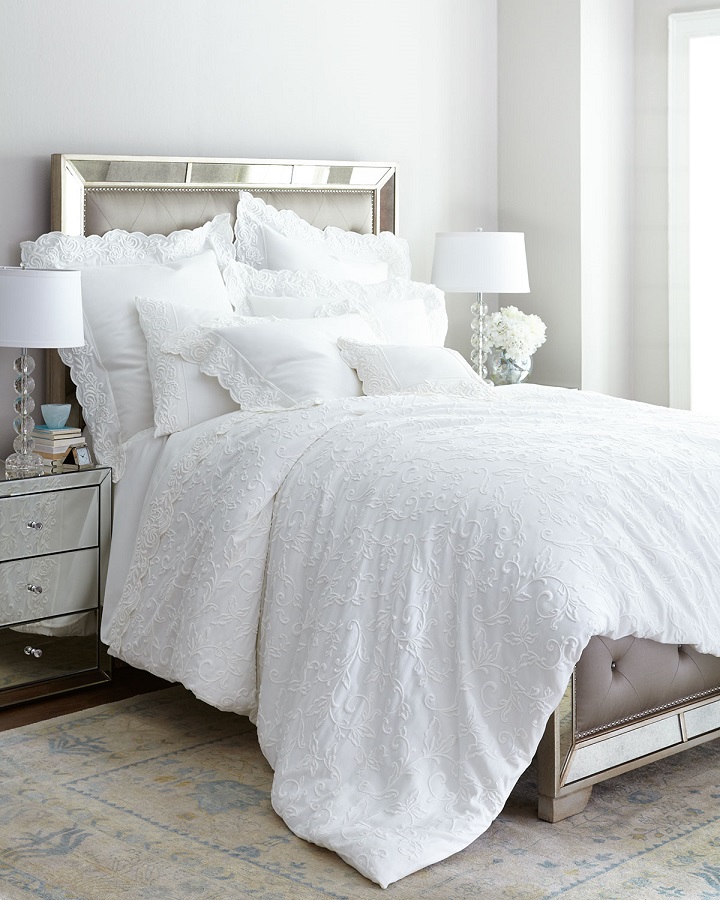 Mastro Raphael Queen Dune Merveille Duvet Cover, $1275.00.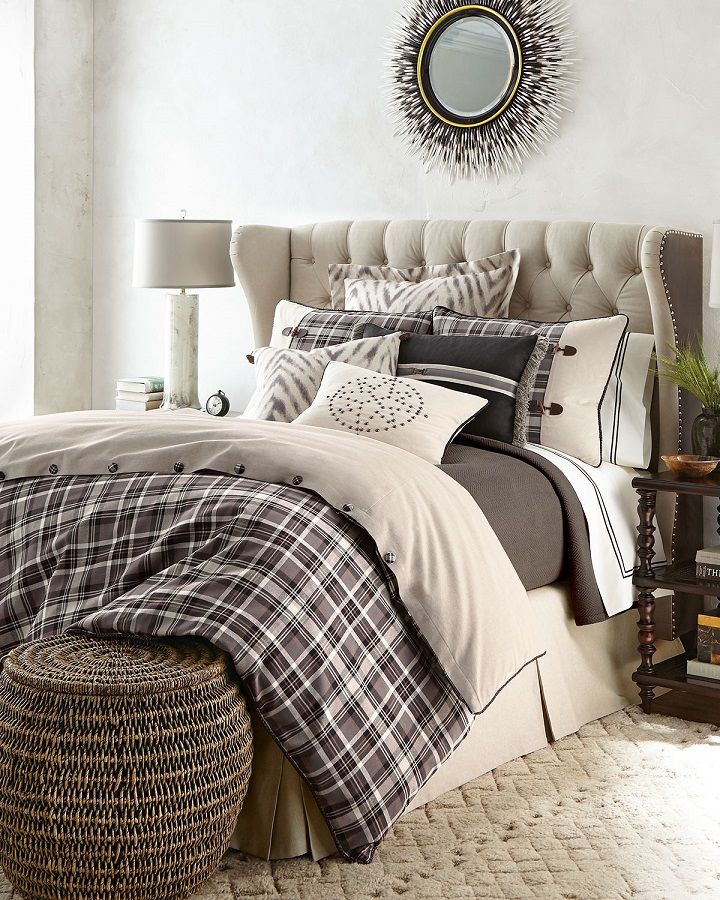 Eastern Accents King Rawlins Plaid Duvet Cover, 25% Off : $993.75.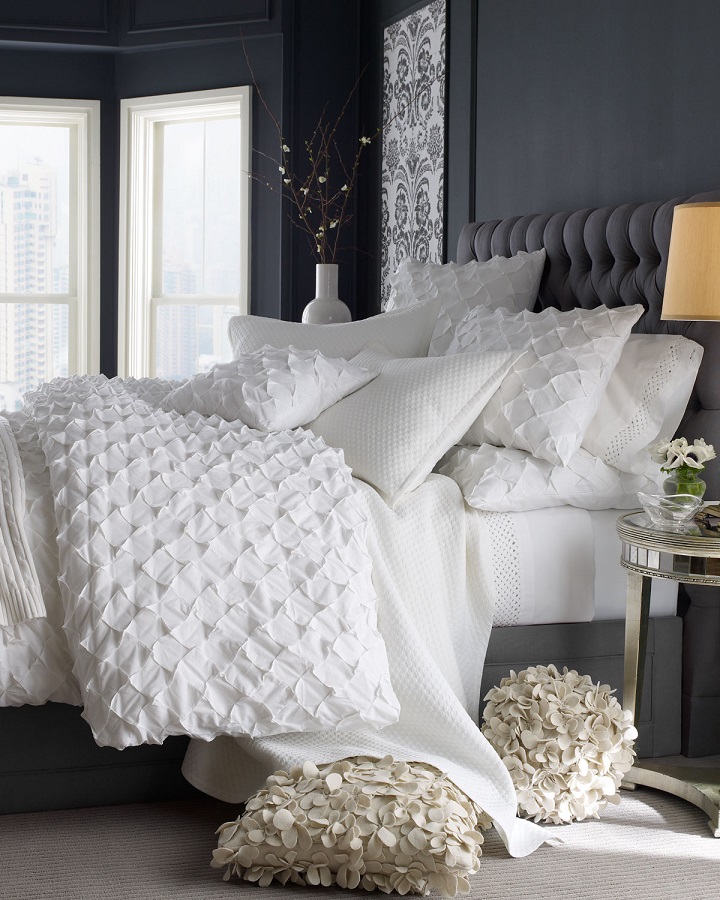 Queen Puckered Diamond Duvet Cover, $445.00 is Product Price. 25% Off : $333.75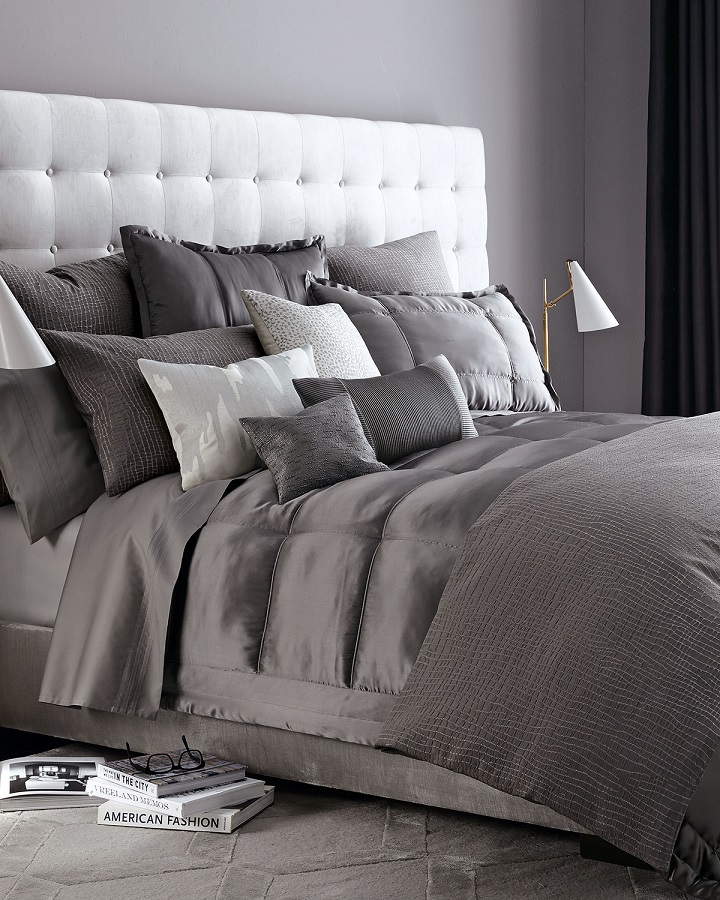 Donna Karan Home Reflection King Quilt, Original: $750.00    25% Off : $450.00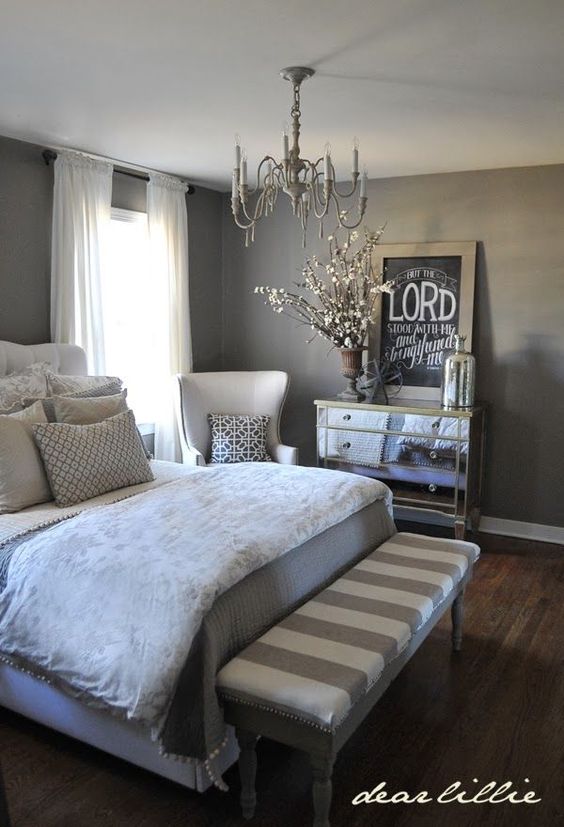 Image: dear lillie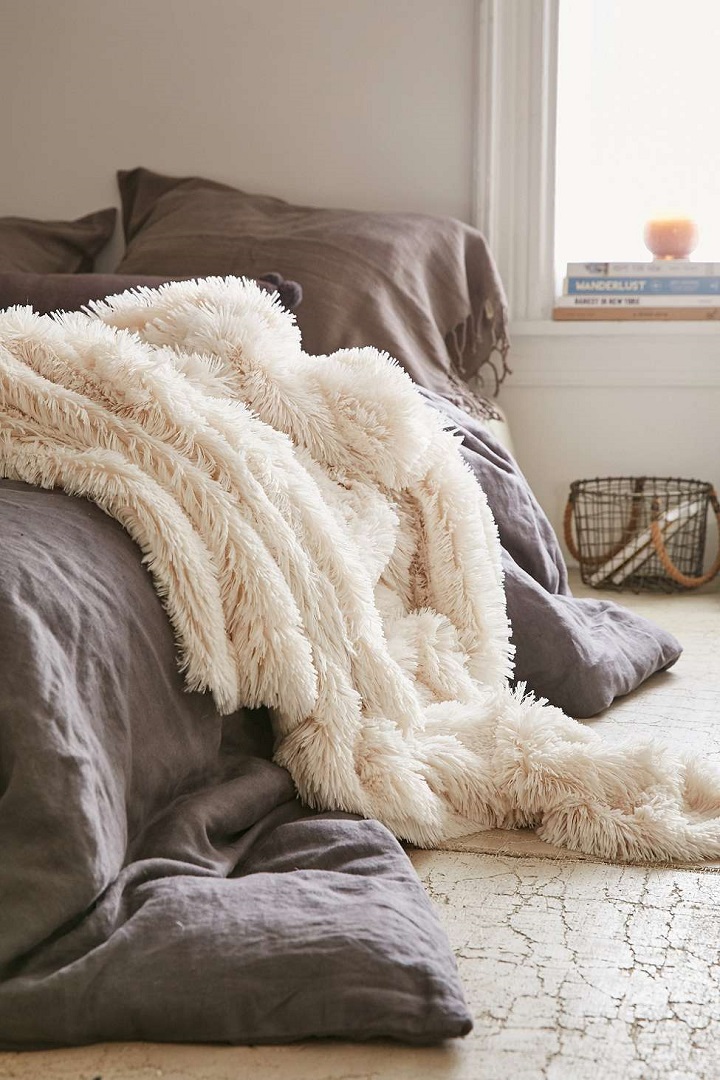 Cream Faux Fur Throw Blanket, €85.
Image: STILINSPIRATION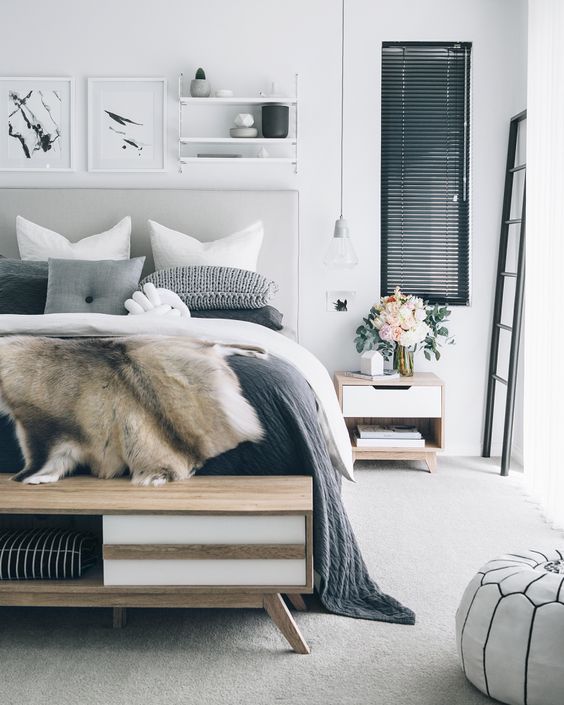 Images: Oh Eight Oh Nine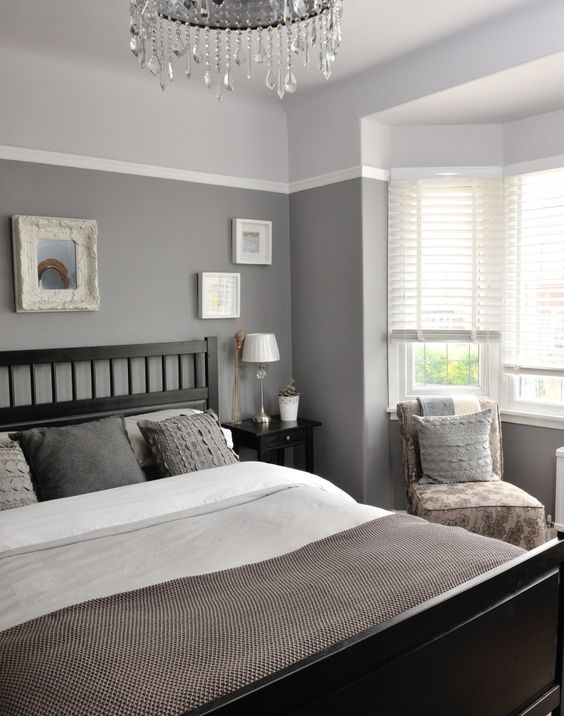 Image: theROOMedit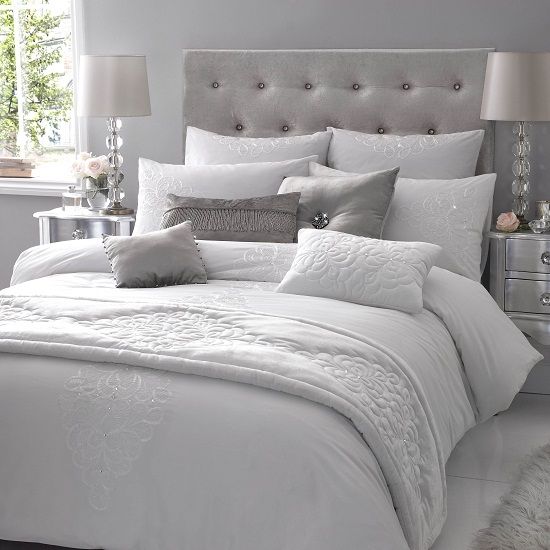 Image: Bliss at Home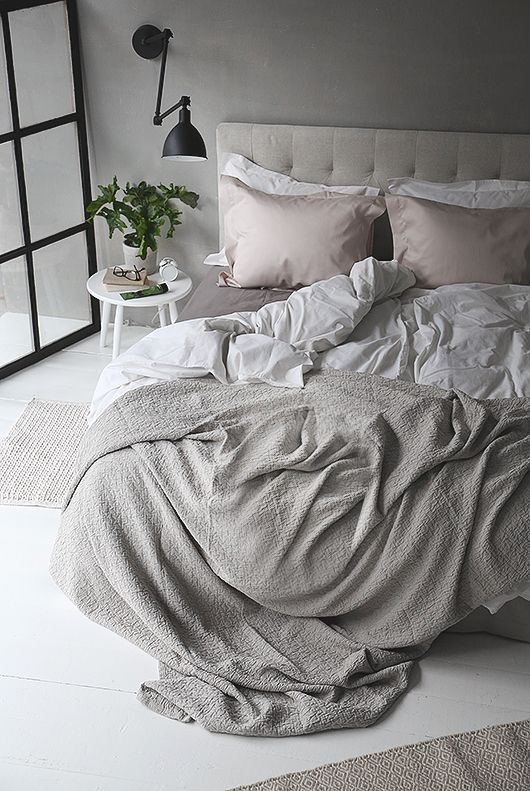 Image: Trendenser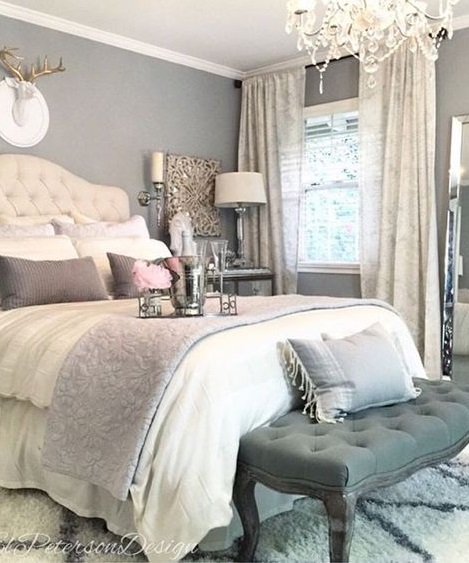 Image: El Peterson Design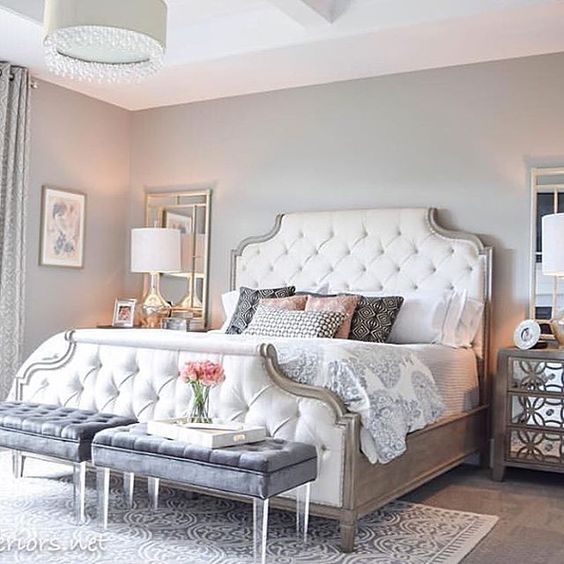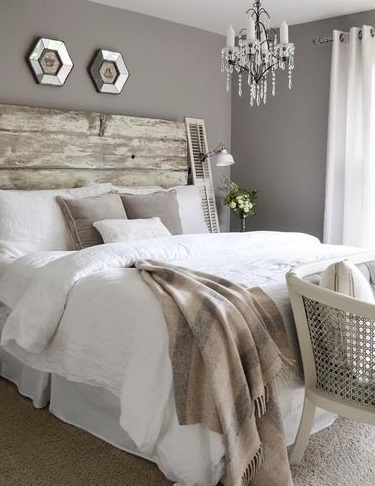 Image: houseof5five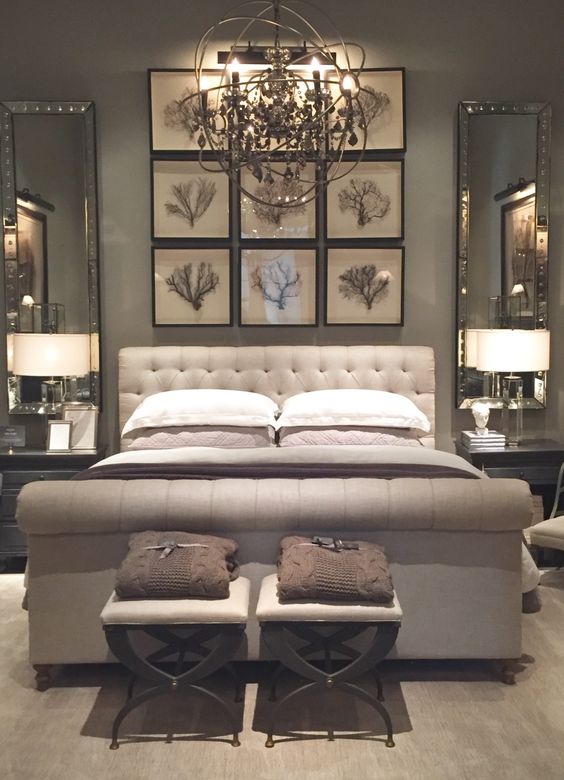 Image: starfish cottage
Image: HONEY WE'RE HOME