As you may know, a lot of the furniture pieces and accessories one needs in a home can be the product of some really great and also pretty easy DIY projects. For example, an ottoman can be something that you put together by yourself instead of something you buy from a furniture store. This way you get to save some money plus you get the satisfaction of crafting something with your own hands and then getting to use that item in your day to day life. Here are some examples of how that might go: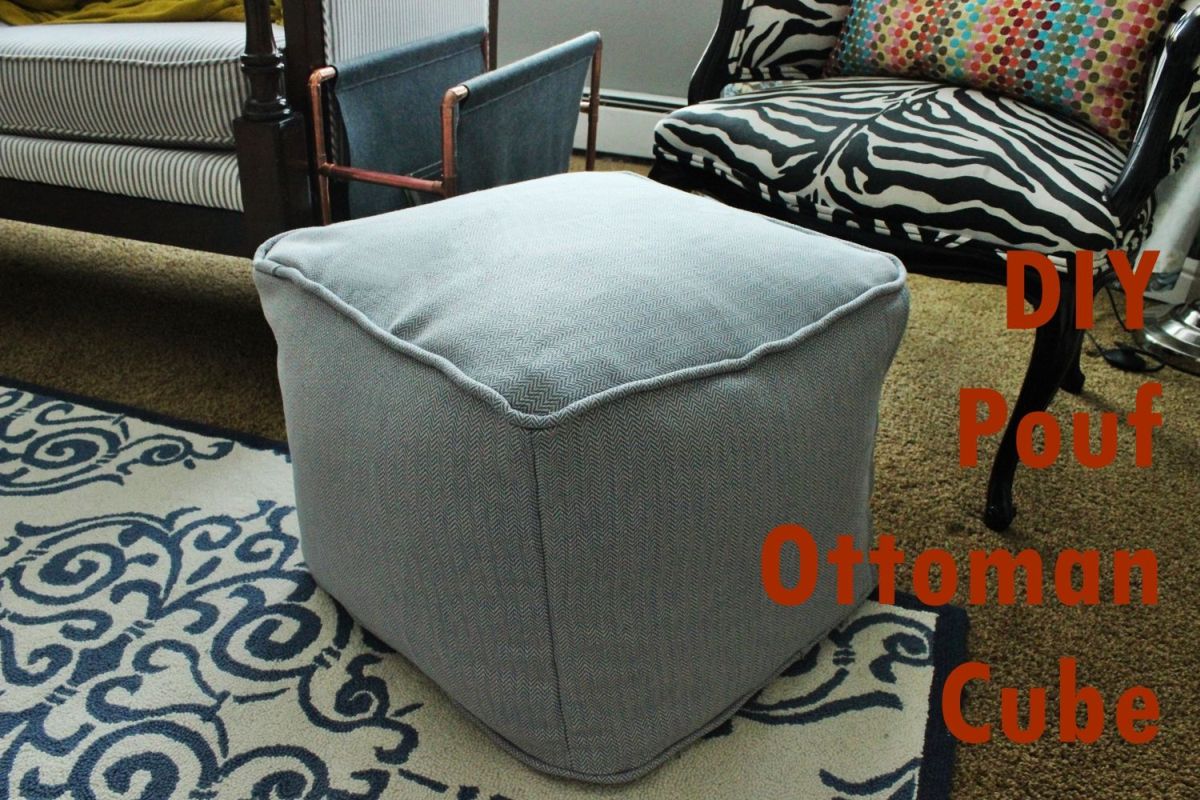 Ottomans are such versatile furniture pieces and you can use them in all sorts of contexts and even design them in a lot of different ways. This is a DIY pouf ottoman shaped like a cube. If you like and you decide to build one for yourself, you'll be pleased to know you only need a few supplies including some durable fabric, piping, a long zipper, polystyrene balls and upholstery thread.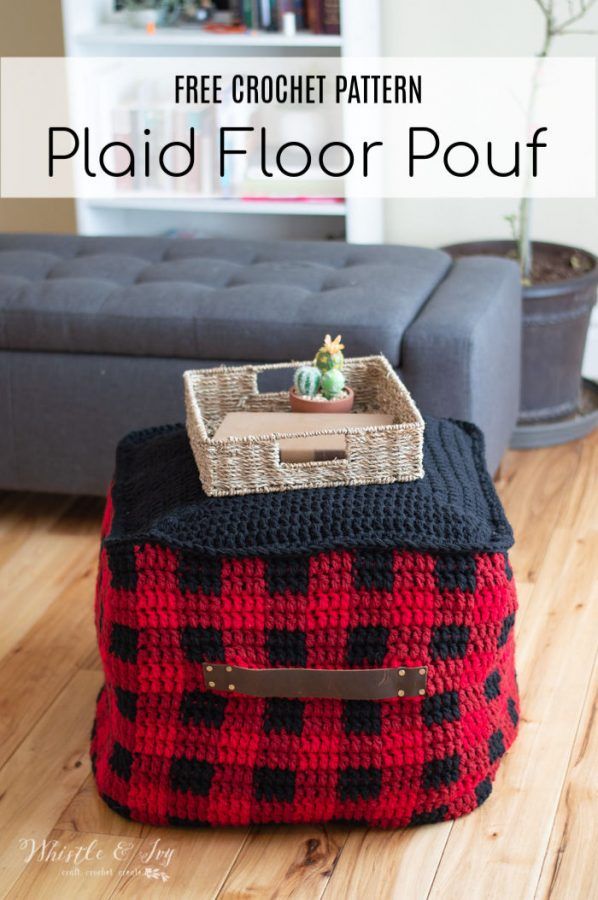 If you're a fan of crochet projects you might enjoy making crochet pouf similar to the one featured on whistleandivy. You can combine any colors you like and also choose any pattern you want. According to the tutorial you need the following supplies: a 10 mm hook, 8 skeins of thread in three different colors, a darning needle, leather strips, 12 rivets, a rivet tool, thin plastic sheet and a leather punch.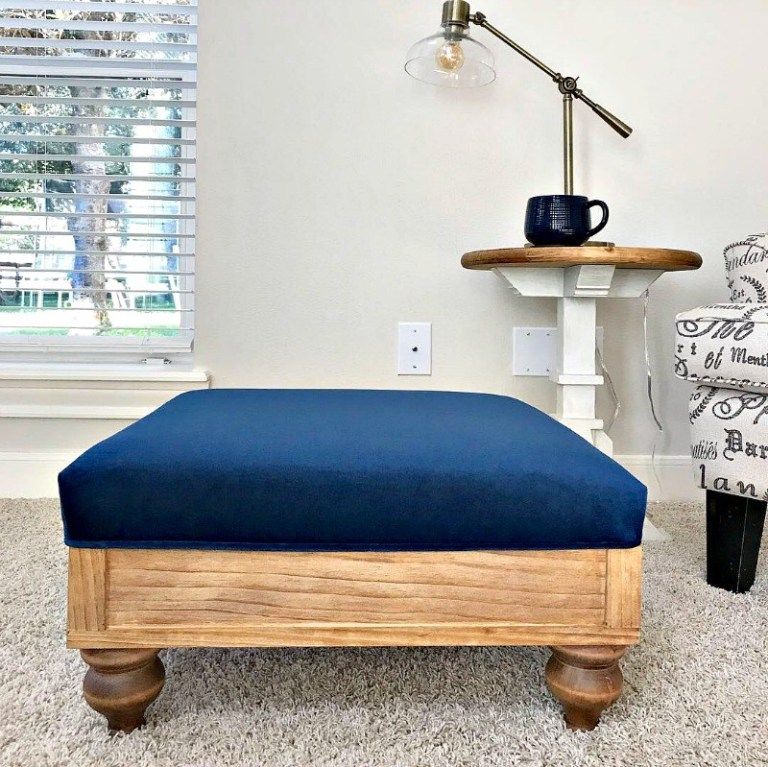 In case you prefer an ottoman with a sturdy base, the tutorial on abbottsathome can show you how to make one. The first step is building a wooden base with four small legs. Once that is done you can go ahead and make the upholstered seat. Choose a sturdy type of fabric in a color that goes well with the rest of your furniture and home decor.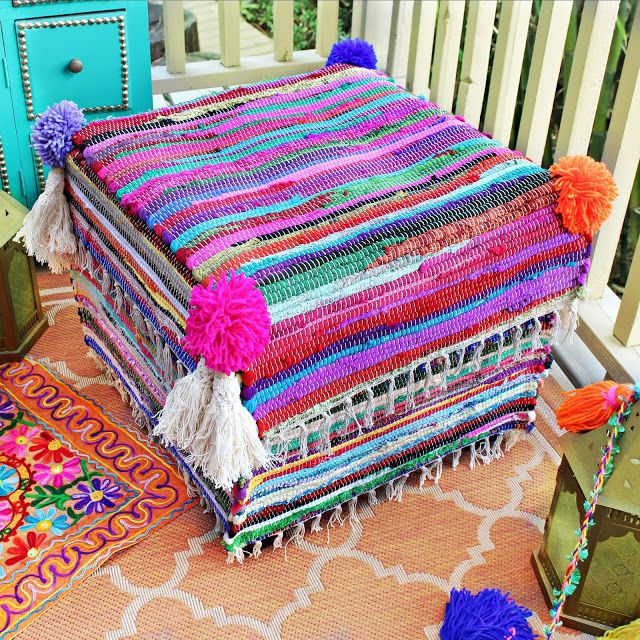 There's also the option of giving an old existing ottoman a makeover. The idea is to make a cute and colorful rag rug cover for it, with pom-poms and tassels in the corners. You can use glue to cover up the ottoman's surface with rag rug pieces or you can actually sew a removable cover for it. Check out markmontano for more details.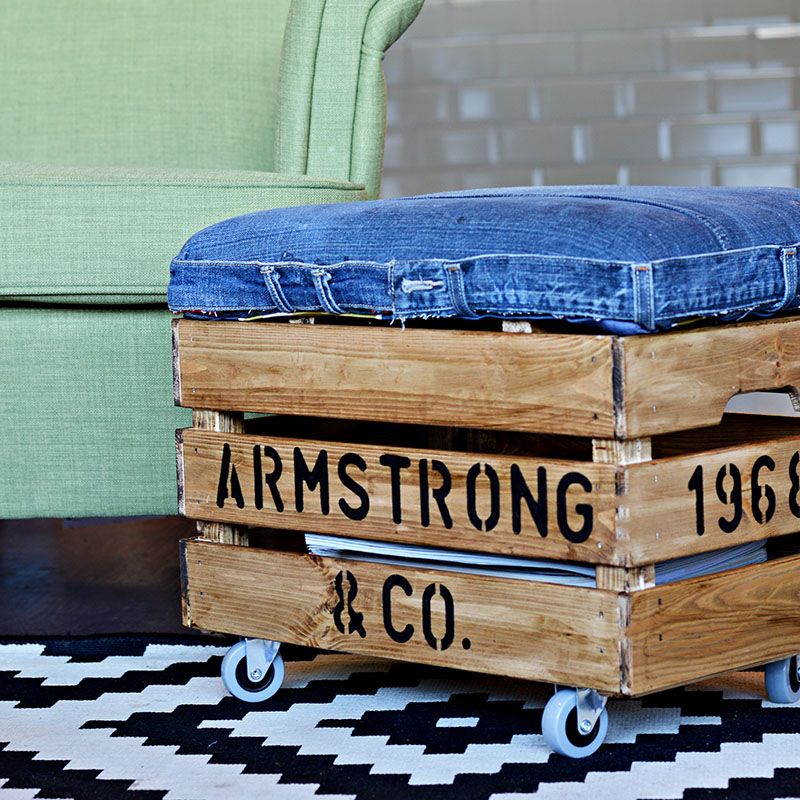 Check out the tutorial on pillarboxblue to find out just how easy it is to build your own ottoman using a simple wooden crate and a pair of old jeans. This combo is actually pretty great because you can use the inside of the box as a secret storage compartment for magazines, maybe some books and other things. The upholstered top would have to be removable and that's easy to do. Ass casters for mobility.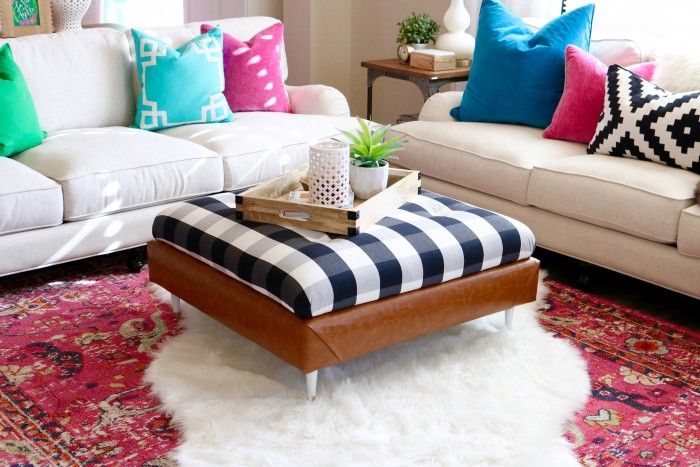 Another inspiring makeover project can be found on petitepartystudio. This time we're looking at an ottoman coffee table which is a great combo. The new design has two sections: the base which is covered in brown leather and the top which is covered in fabric. You can mix and match different types of materials, colors and patterns to make your own ottoman suit your style.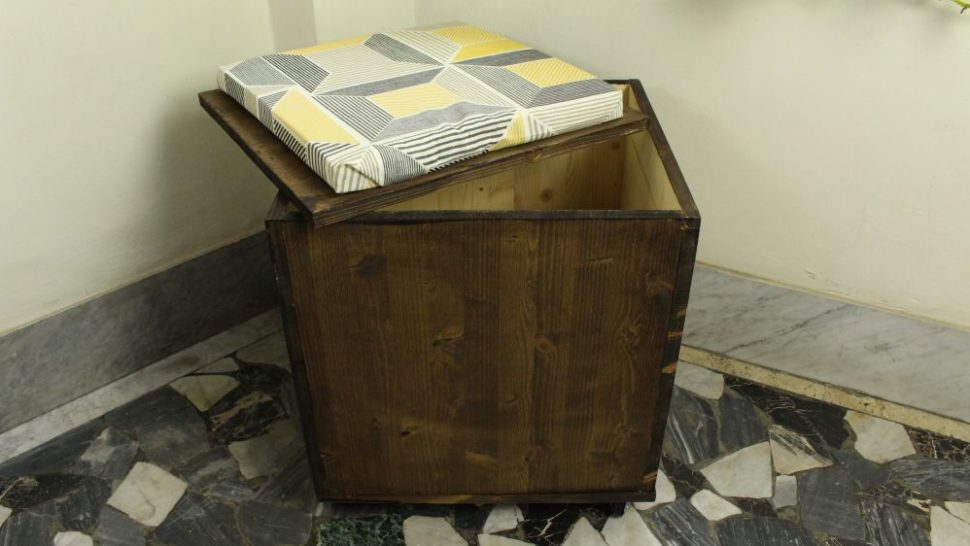 We really like the idea of a storage ottoman because there's really no reason not to make the most of this quirky piece of furniture. You can build something like this yourself from scratch out of wood and you can add a comfy seat cushion on top to complete the look. Add casters on the bottom if you want to easily move the ottoman around.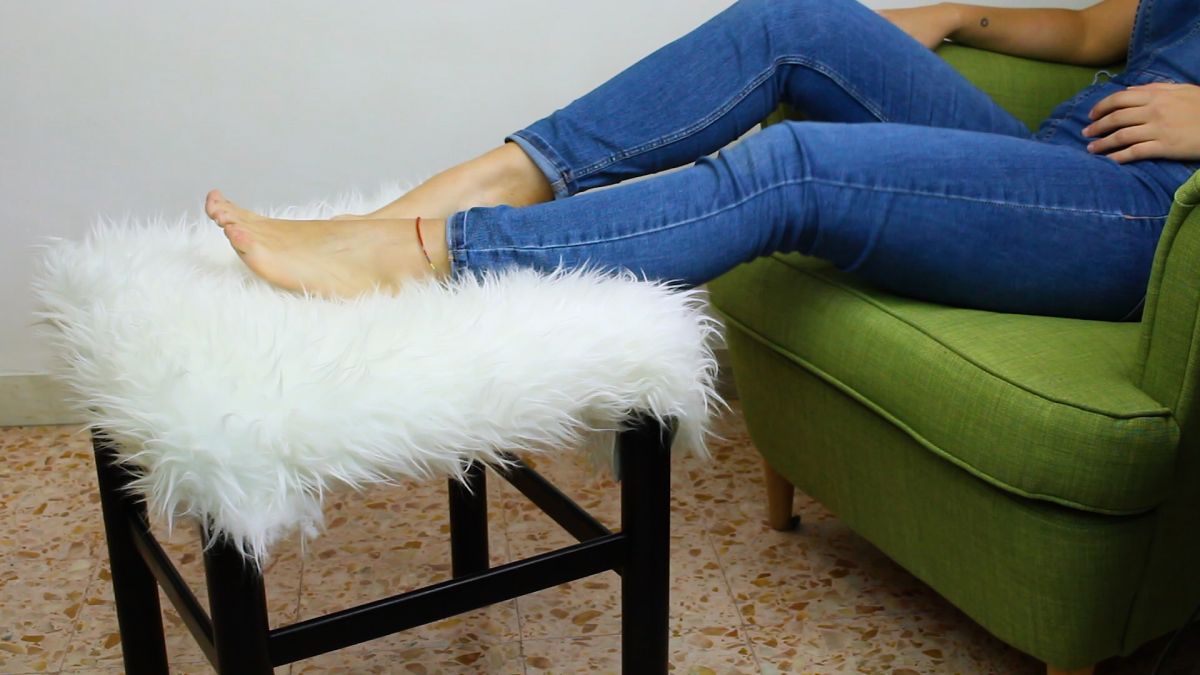 Consider this scenario: you have an old dining chair and you don't really need it anymore but you don't want to just throw it out either. We might have the perfect solution: repurpose the chair into a trendy fur ottoman. You only need the base so get rid of the backrest, sand down and paint the wood base and add a cozy fur-covered seat. You can use this as your new ottoman.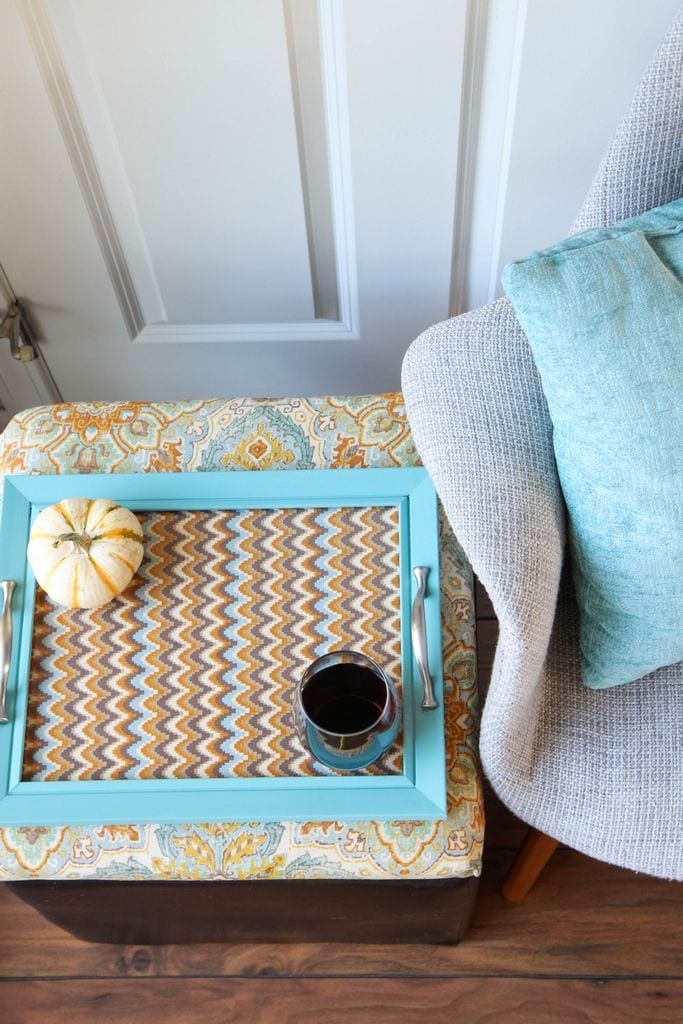 There's a lot you can do to change the appearance of an old ottoman, including covering up the top in new fabric to create a contrast between this section and the rest of the piece. This works out great if the top is also worn out and damaged. And while you're at it you might also want to make a nice serving tray that can go on top of the ottoman. Check out momadvice to find out how.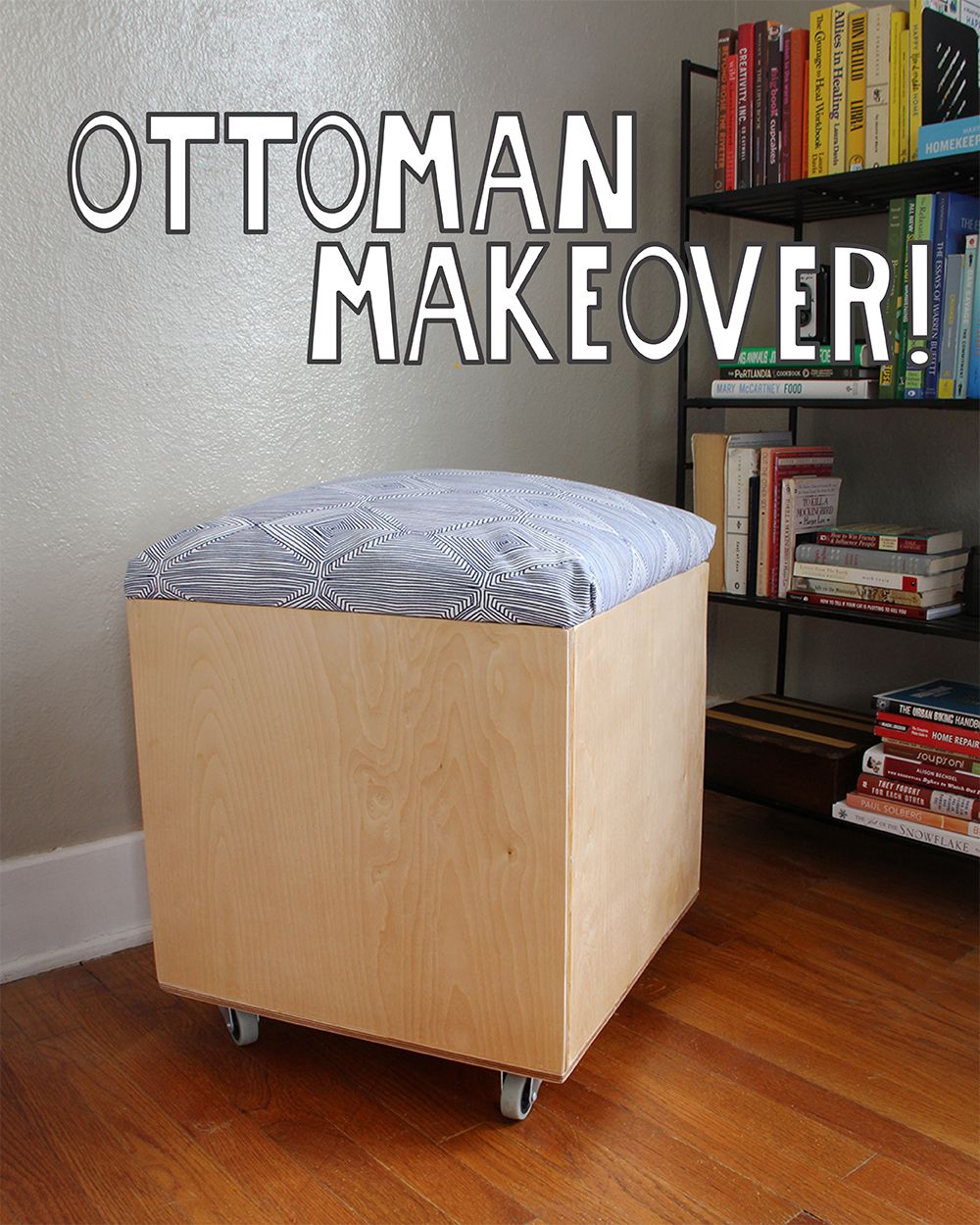 Another way to change the look of your old ottoman is to actually change the style. For example, you can remove all the upholstery fabric (or leather from all the sides and attach some plywood panels in their place to create a more solid-looking base. Add an upholstered seat panel on top which will contrast with the base and will add a touch of color to the design. Find out more details on wecanmakeanything.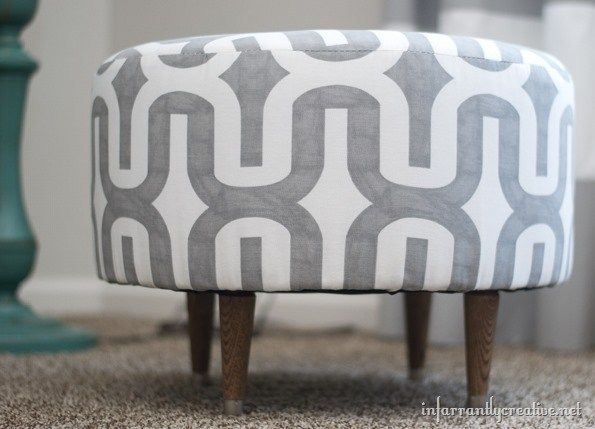 It's not just crates and chairs that can be turned into stylish ottomans but also something as unexpected as an old cable spool. It would be easier to simply use it as a side table but this design is a lot cuter so make sure you check out infarrantlycreative to find out all you need to know about the transformation.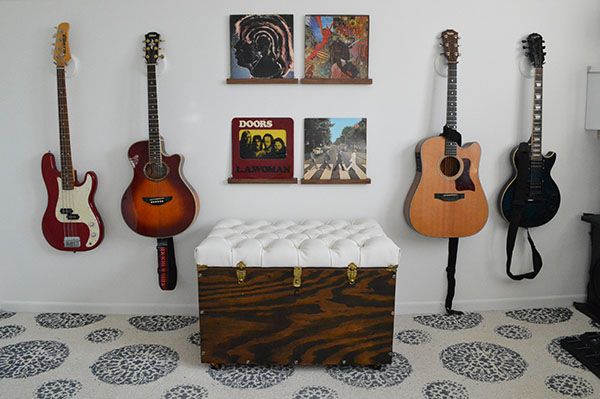 We mentioned storage ottomans before and now we're coming back to this idea because we found this really cool idea on sarahbigidea which suggests turning a chest into an ottoman by simply turning the lid into a comfortable seat. It's a wonderful suggestion which makes a lot of sense, especially if you already have a storage chest in the house.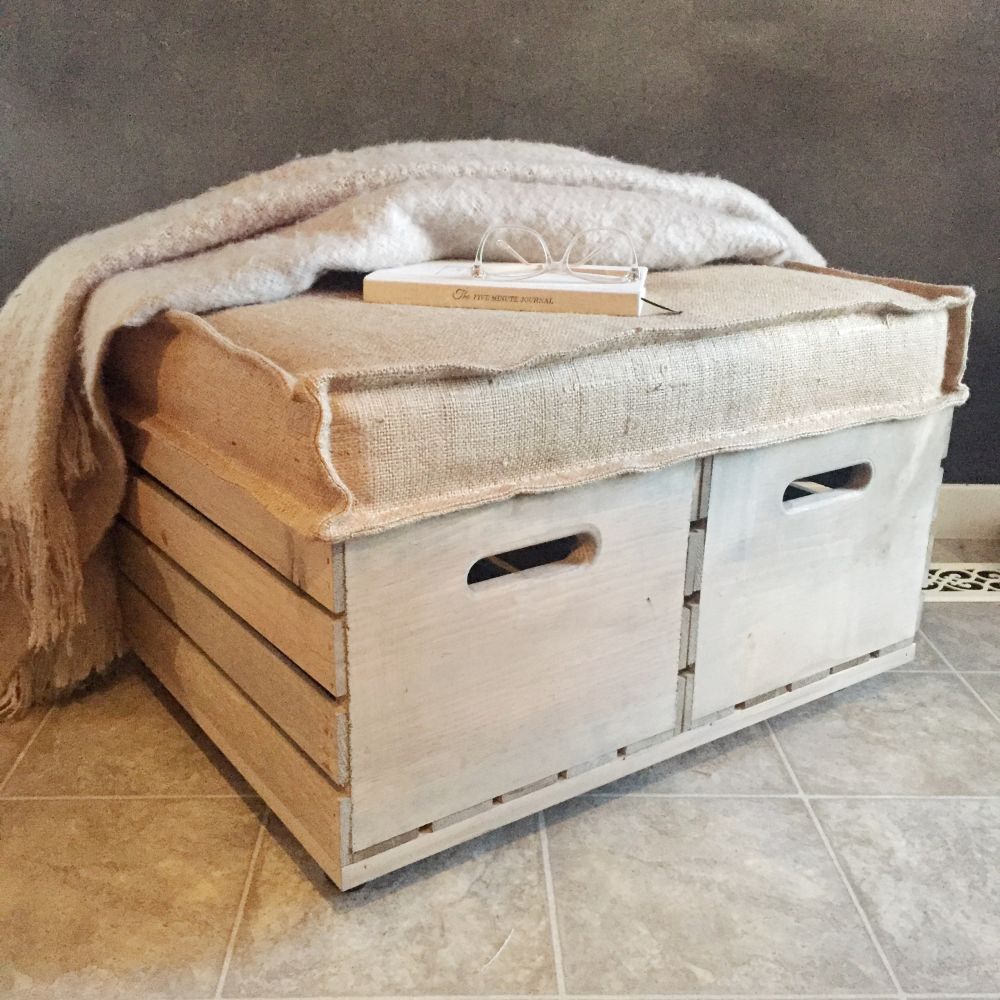 We're also revisiting the idea of turning a wooden crate into an ottoman thanks to a project featured on featheringmynest. Actually, this ottoman is made of two crates but you get the general idea. A removable top would let you store things inside but you can also opt for a different structure with a sturdy frame all around the crates so you can slide them in and out independently.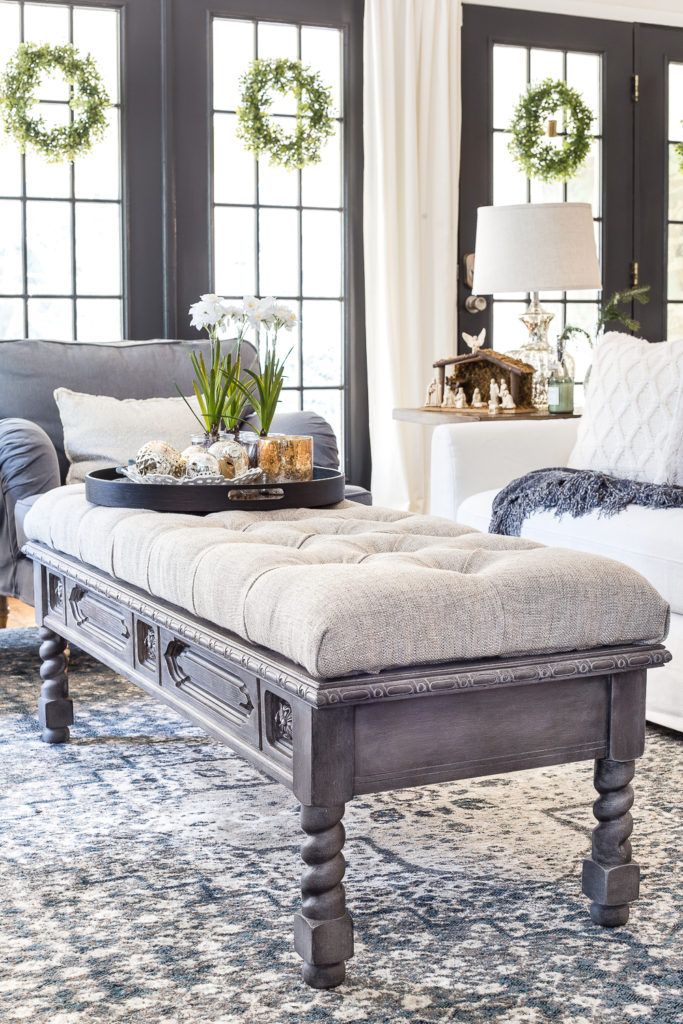 Some ottomans are quite small and more similar to poufs while others can be wide and thus more similar to coffee tables. You can actually repurpose an old coffee table into an ottoman by making a few changes, the most important one of which would be to add a comfortable upholstered seat on top. Check out blesserhouse to find out more about the transformation.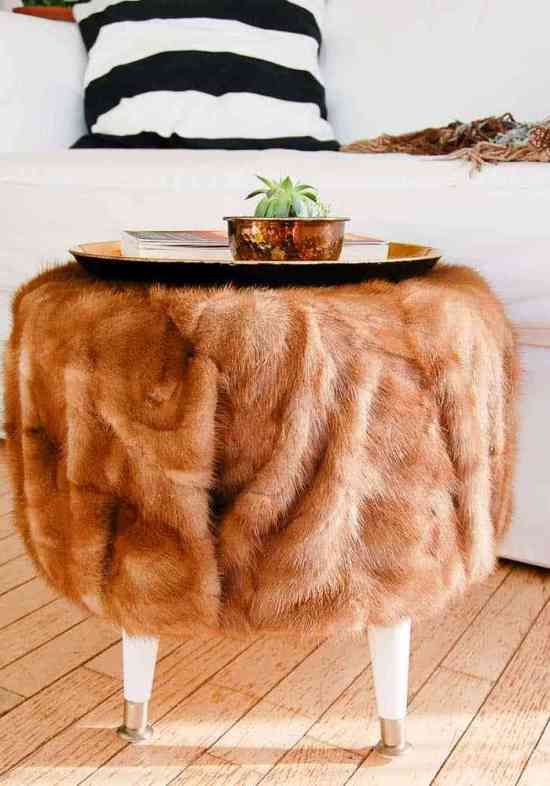 The last project on this list combines two of the ideas we mentioned separately: upcycling a cable spool into an ottoman and giving it a cozy fur cover. The project is featured on diypassion and shows you how to make the most of an old fur coat. The ottoman is super cute and has these love tapered feet with metallic tips that giving it a very stylish look.
The post 15 Cool Ways To Tackle The DIY Ottoman Challenge appeared first on Home Decorating Trends – Homedit.