For many people, lighting in the home is an afterthought at best, or just something to be dealt with, at worst. In reality, lighting is important not just for providing the right levels of illumination, but also for adding ambiance, style and artistry. Today's lighting fixtures are integral elements in home decor that add sparkle and personality to any room. The type of lighting you choose can enhance a space, expressing personal desires and playing up the features that you have already incorporated. The styles available are nearly endless and there's a fixture that is ideal for every space.
Large and Theatrical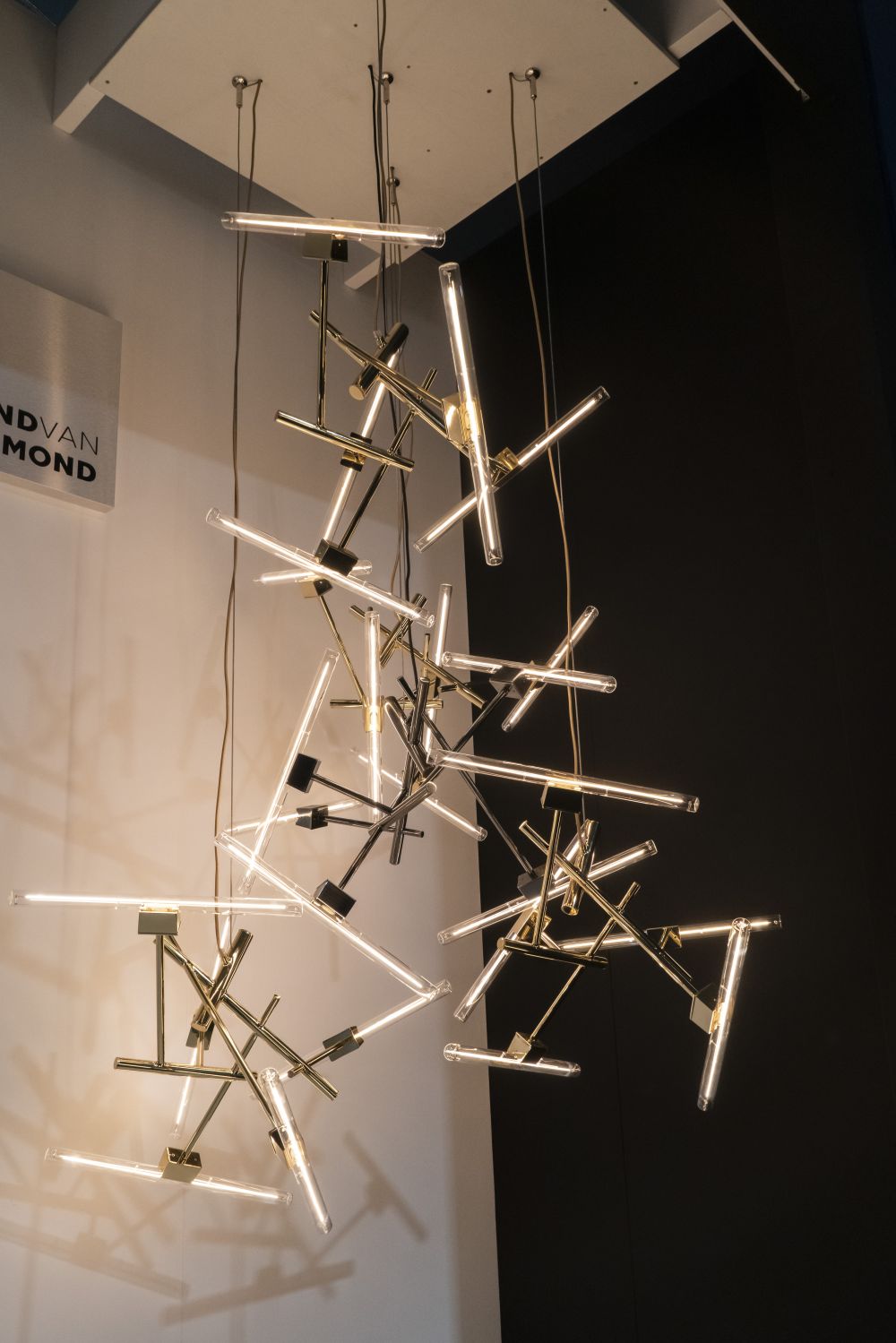 Lighting fixtures that are large and dramatic are ideal for tall spaces like an entryway or a living space with a soaring cathedral ceiling. Modern designs like the Linea from Brand Van Egmond are as much art piece as they are a functional fixture. Like a whirl in the air, the Linea floats in the open space, displaying light and metal elements. Linear sections appear to be randomly placed yet create a beautiful, cohesive and proportional suspension light fixture that adds a sense of theatricality to the room.
Day to Night Style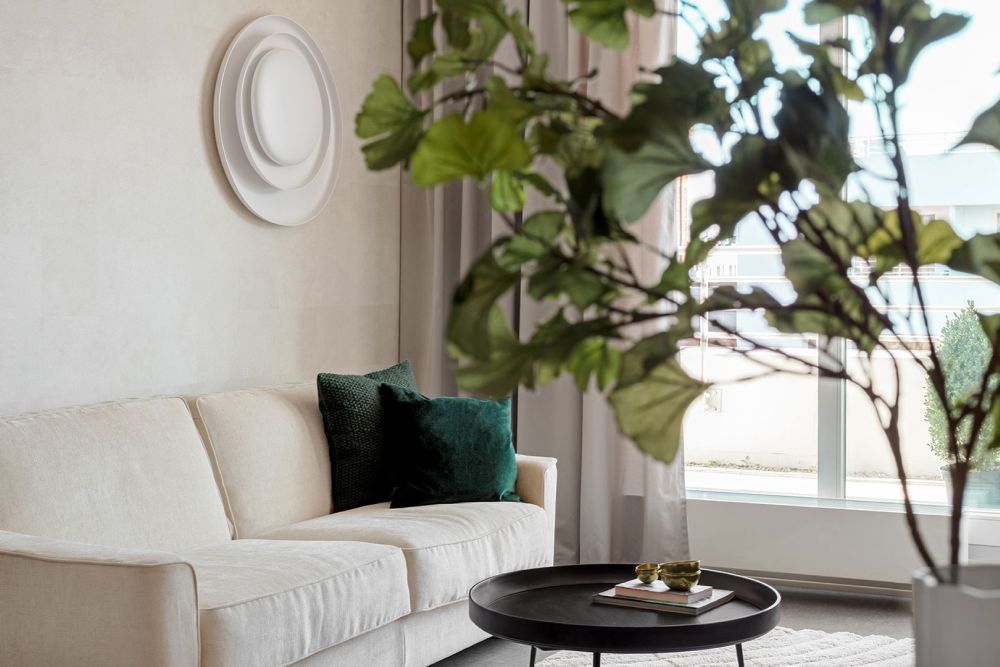 Understated wall art by day and striking sconce by night. The Bahia from Foscarini has a soft look that is stylish at any time of day, reminiscent of the sun or moon. Changing shadows and depth of light that varies create a glowing light fixture that is ideal for literally any room in the home. The luminescence from the all-white piece casts a magical and diffuse glow across the wall, much like the moon itself.
Organic Shapes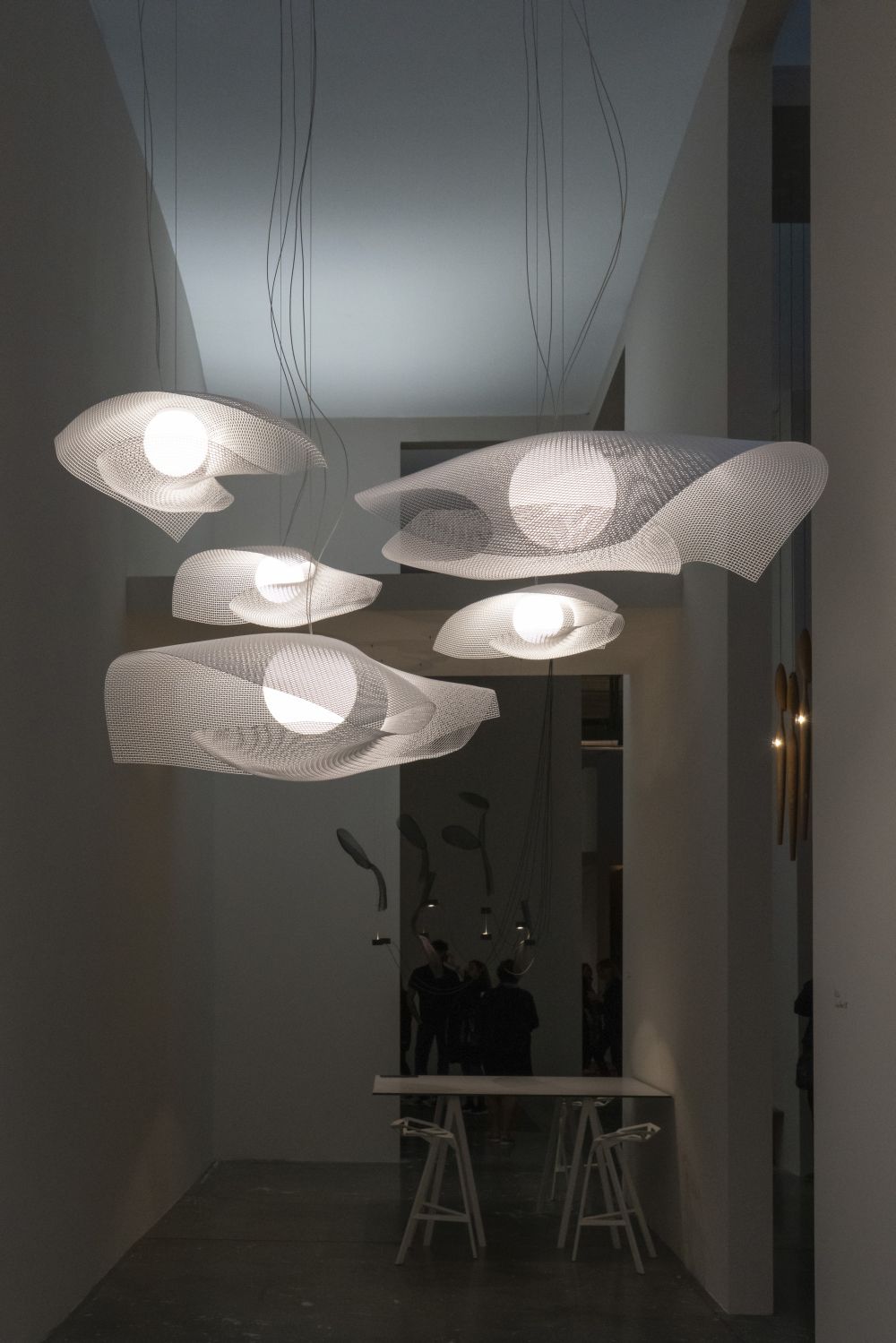 Inspired by the undulating movement of sand on the ocean floor, the Mytilus is a powerful shape that conveys a sense of movement. Designed by Arturo Alvarez, these pendants are part of a larger collection, all crafted from painted stainless steel mesh, that consists of organic forms that are ceiling pendants or wall lights. The interplay of light and shadow through the mesh brings to mind the waves and constant motion of the water and the sands, both alive and mysterious. Stylish as a single pendant, a grouping of the large and medium sizes creates an artistic array and focal point in the space.
Customizable Linear Elements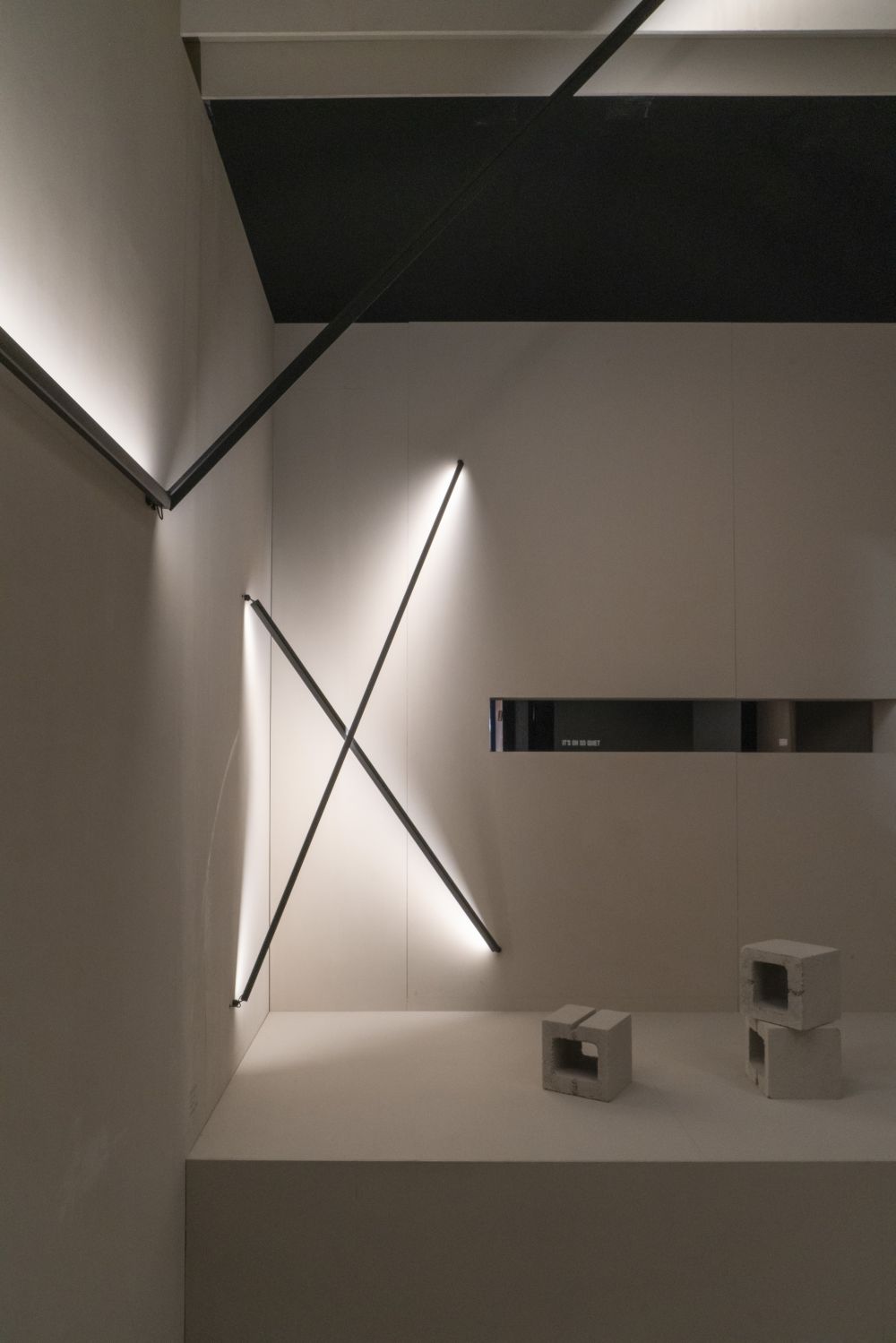 Among the many advances that LED technology has allowed is the customized modularity of lighting fixtures like the Halo Wall Sconce from Vibia of Barcelona. The linear sections can easily be styled into arrangements both big and small. Each stick has A double methacrylate cover, which gives it a more diffused lighting quality while the LED technology is hidden. The aluminum-base fixture was designed by Martin Azùa and is part of a larger Halo collection. The beauty of the wall sconce is that imagination is the only limit to how it can be arranged.
Painted Metal Designs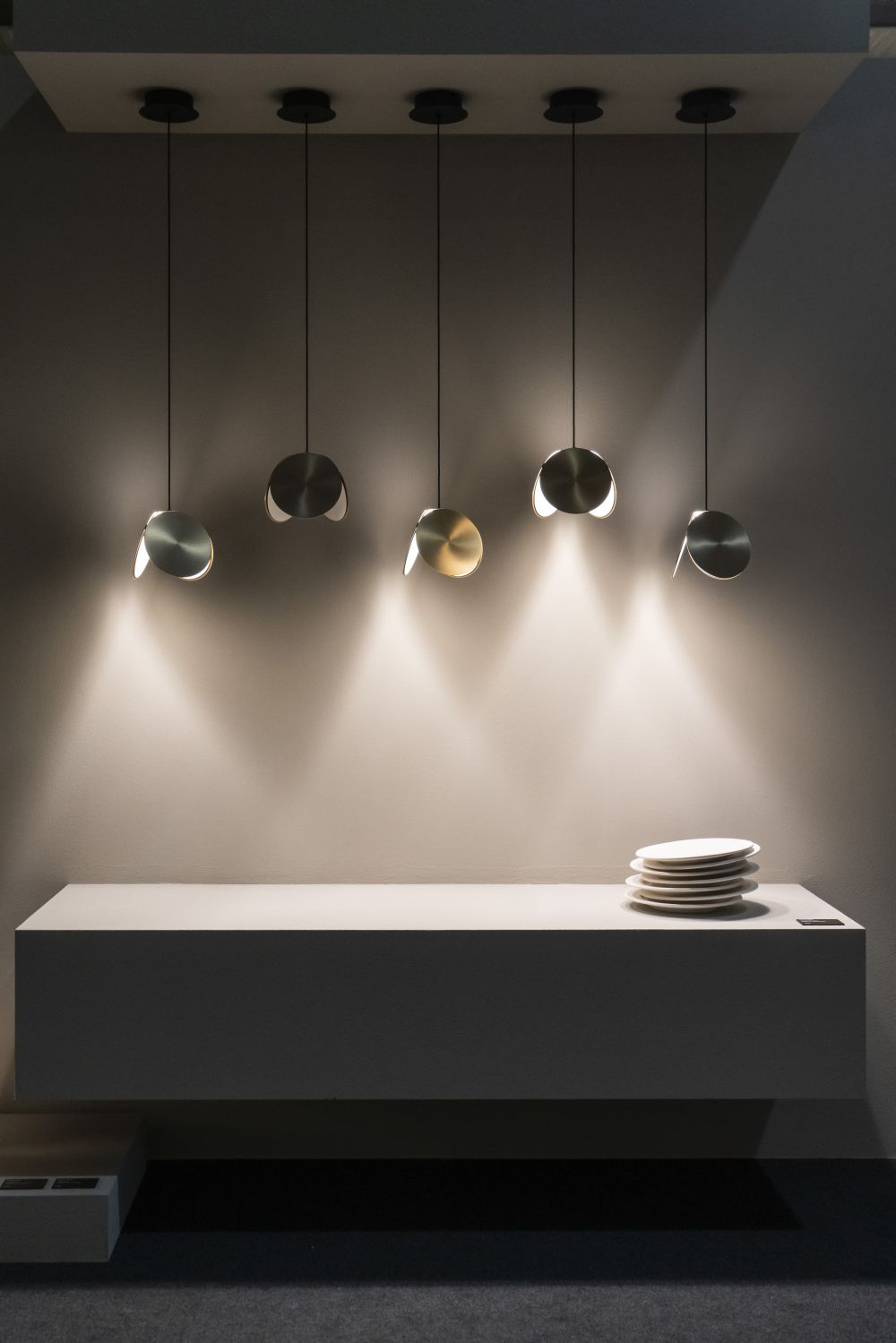 Simple rounds become the basis for the uber-stylish Timeo pendant lights from Masiero of Italy. Designer Omri Revesz transforms painted metal elements into fixtures that are modern but have almost a moth-like appearance as if they are glowing beings ready to take flight. The small pendants are part of the larger Timeo family of light fixtures, which encompasses medium and large pendants with an entirely different — but still drama-filled — look. The artful pieces are ideal for a range of decor styles from modern to transitional.
Innovative Floor and Table Designs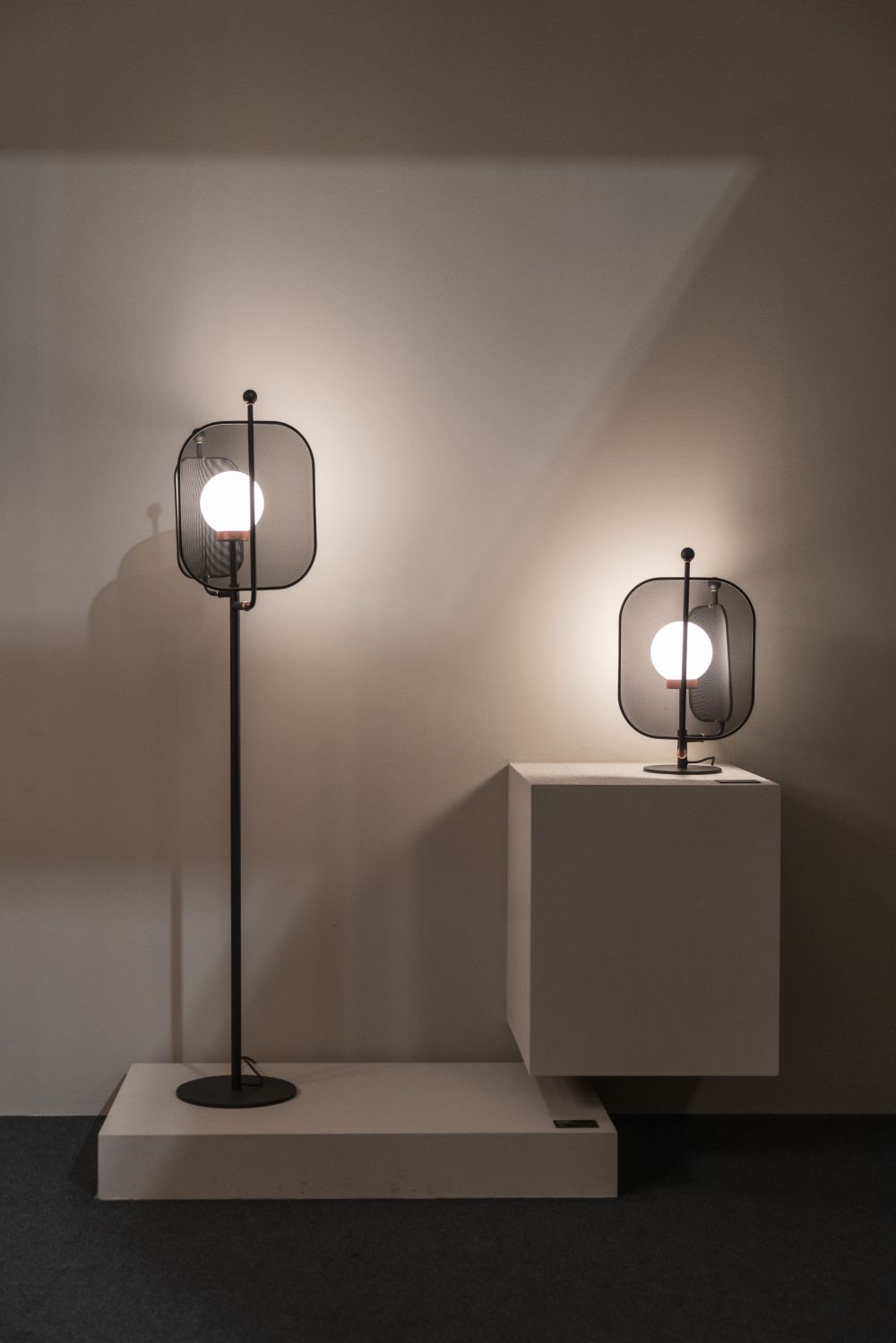 Definitely out the ordinary when it comes to contemporary table and floor lamps, the Papilio from Masieri is a customizable design. The name is derived from the Latin term for butterfly because it was inspired by the movement of butterfly wings. The number of shades and Murano glass globes in the painted metal fixture is an individual choice and the shades can be positioned however you like — pointing upward or down. Created by Armando Bruno and Alberto Torres, the Papilio is a contemporary floor lamp that is also a fresh design addition to a room. The matching table lamp has a smaller profile but just as much style.
Funny Lighting Fixtures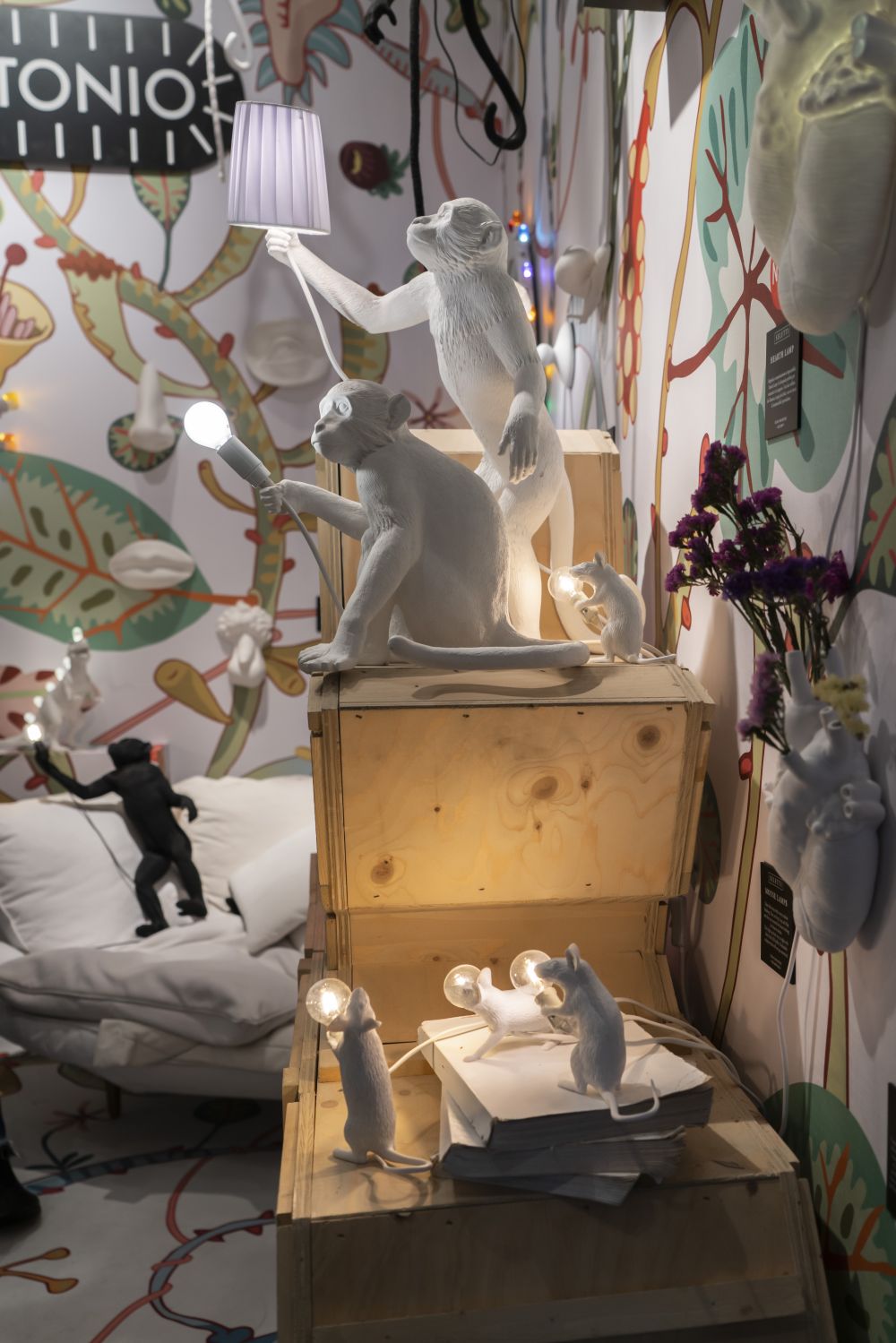 To keep home design from getting too serious, it a good idea to add a little whimsy to keep the mood light and these funny lamps from Seletti are just the ticket.  For a smaller touch, choose one of these cute little white mice  — named Step, Lop and Mac — carrying their own lights. They're funny lighting fixtures designed by Marcantonio that will definitely get attention from family and friends! For something a little bolder, the bug mischievous monkey can sit on a shelf or hang from the wall, offering up a bulb to light your way. Designed by Marcantonio Raimondi Malerba, the monkey also comes in a model suitable for outdoor use.
Modern Chandelier Concept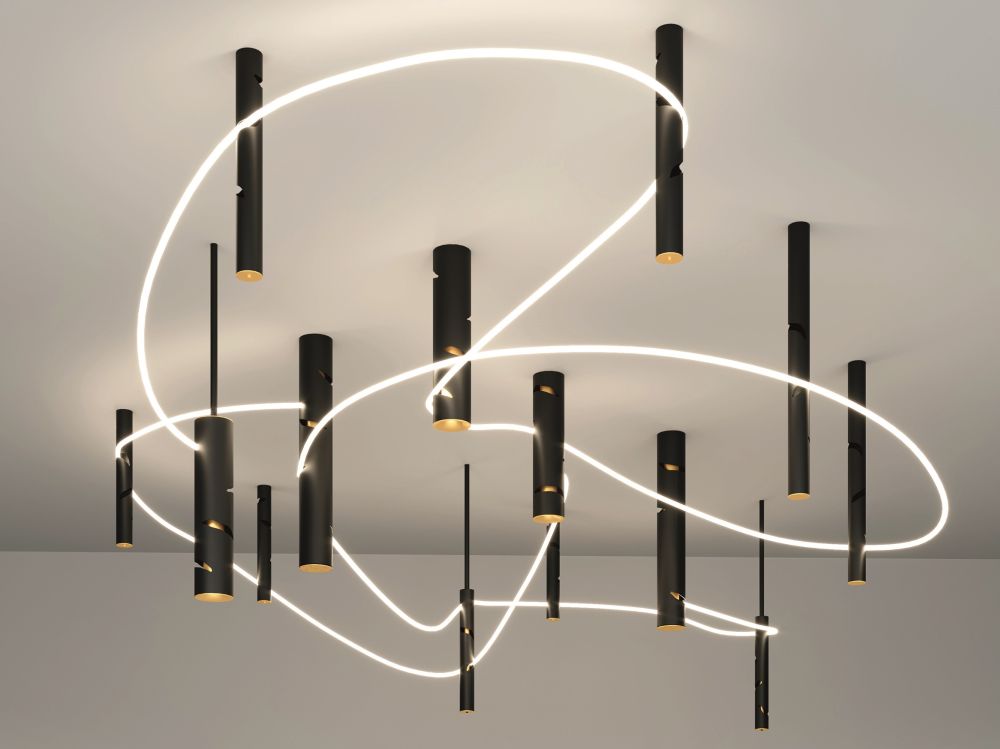 Today's modern chandelier designs challenge the notions you probably have about chandeliers. More modular and sleek that the traditional kind, fixtures like the Interweave from Artemide combine lighting and other electronic elements like sensors and speakers. The flexible system has two sizes of cylinders that contain light sources and are also connected by a flexible LED fixture that runs among them like a visible current. Designer Pallavi Dean created the fixture, highlighting the cylinders with multiple cuts. the arrangement is completely customizable and controlled via the Artemide App or Alexa voice control. This new type of design is a creative combination of functions in the most stylish way.
Big and Bold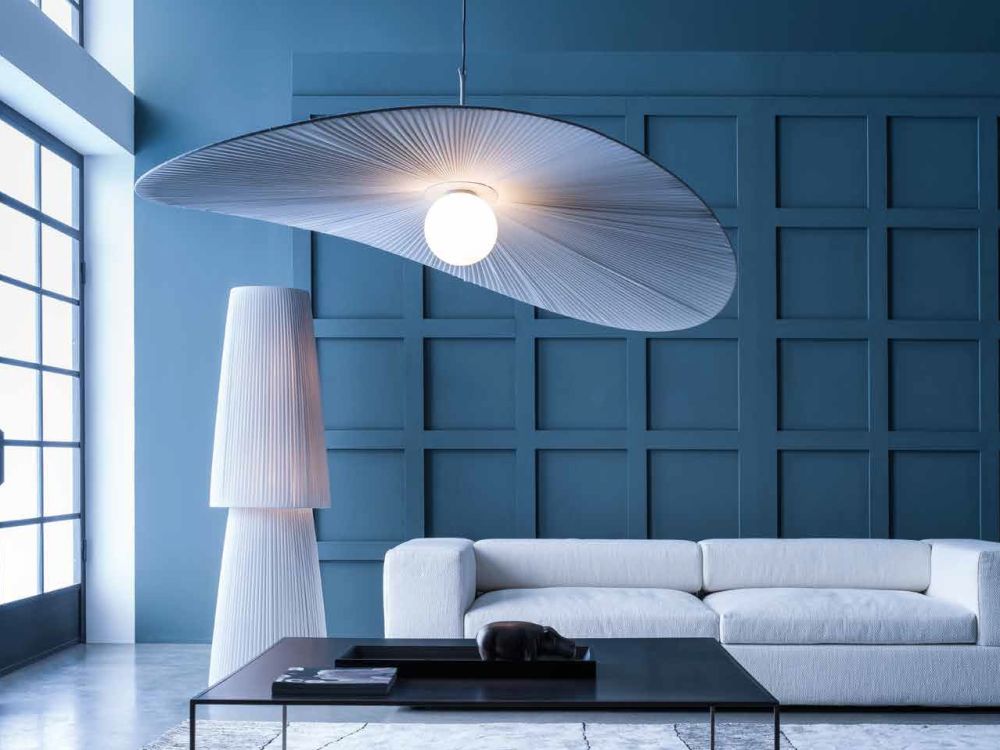 Big and bold lighting fixtures are a fabulous option in an open plan space because they don't overwhelm the decor. Adriani & Rossi's Plissè Vogue Lamp is a great example of how the right piece adds drama. The expansive fabric shade is large yet light in feeling, punctuated by a Murano glass globe at its center. Here the lamp is done in a neutral tone, but it is also available in dark gray and bordeaux. When using a statement pendant lamp fixture in the middle of the room, it's not necessary to have a lot of detail cluttering up the space.
Artful Industrial Style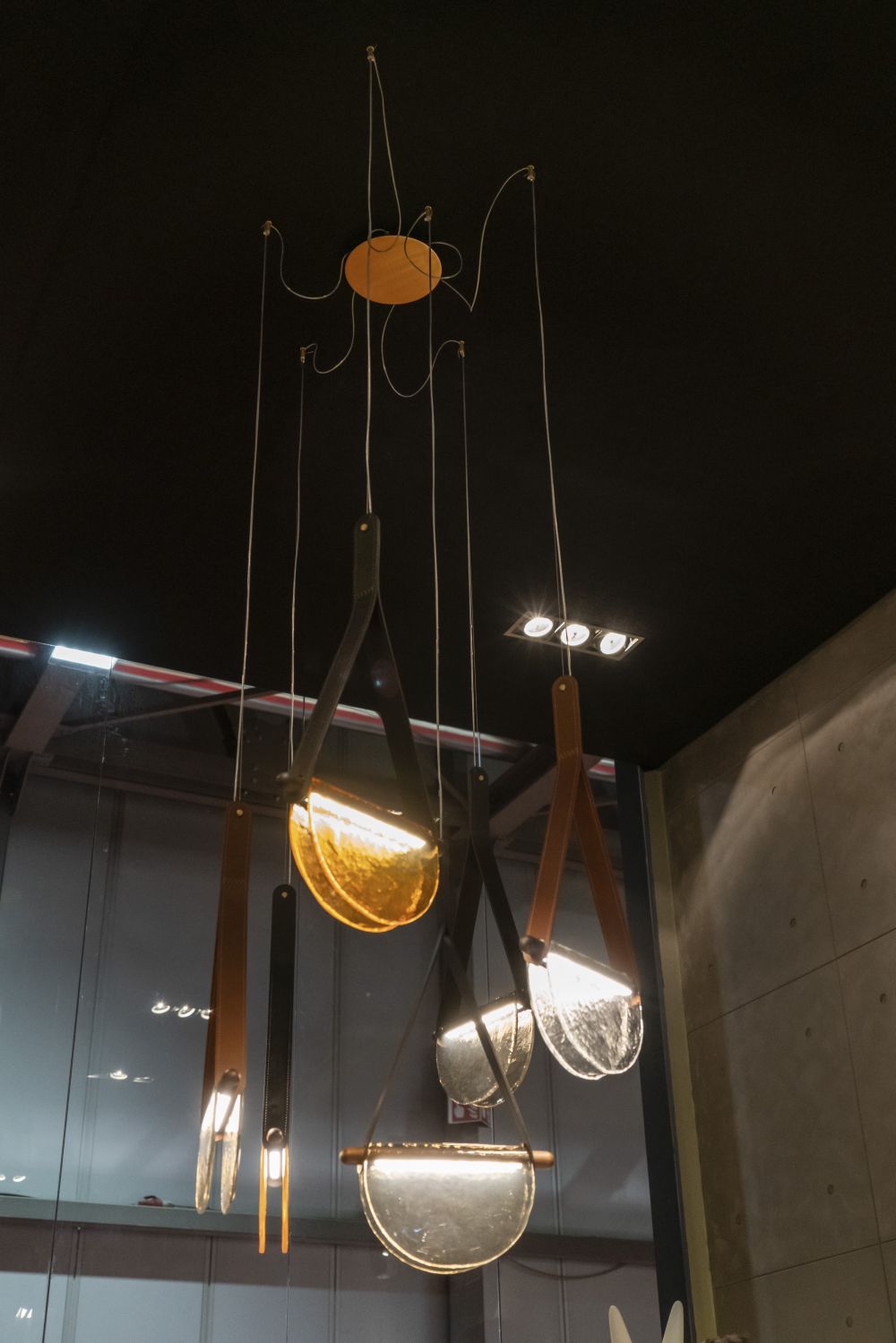 Inspired by the melting watches in paintings by Salvador Dalì, the namesake pendant light design from Tosca Design for Tonin has the same surrealist vibe. The Dalì pendant features fused glass that looks like it is melting over the solid oak wood supports that have a recessed LED light inside. The light fixture, which also comes in a table model, is suspended by a genuine leather strap. While the combination of materials gives it an industrial vibe, it is still very refined and modern lighting fixture.
The post Choose From These Fresh Lighting Fixtures For Style and Personality appeared first on Home Decorating Trends – Homedit.