The attic is not a place that one usually associates with a whole lot of natural light and cheerful ambiance. But this altered and enhanced small apartment in Milan is an exception to the rule as the once attic level of an industrial building was turned into a dashing and innovative 30 square meter apartment. The apartment has been divided into four different distinct zones – kitchen, bathroom, living and working spaces and each one has a subtle style of its own. Yet, untitled architecture have united all these spaces with a gorgeous monochromatic backdrop in white and flooring in wood that makes a polished, contemporary statement.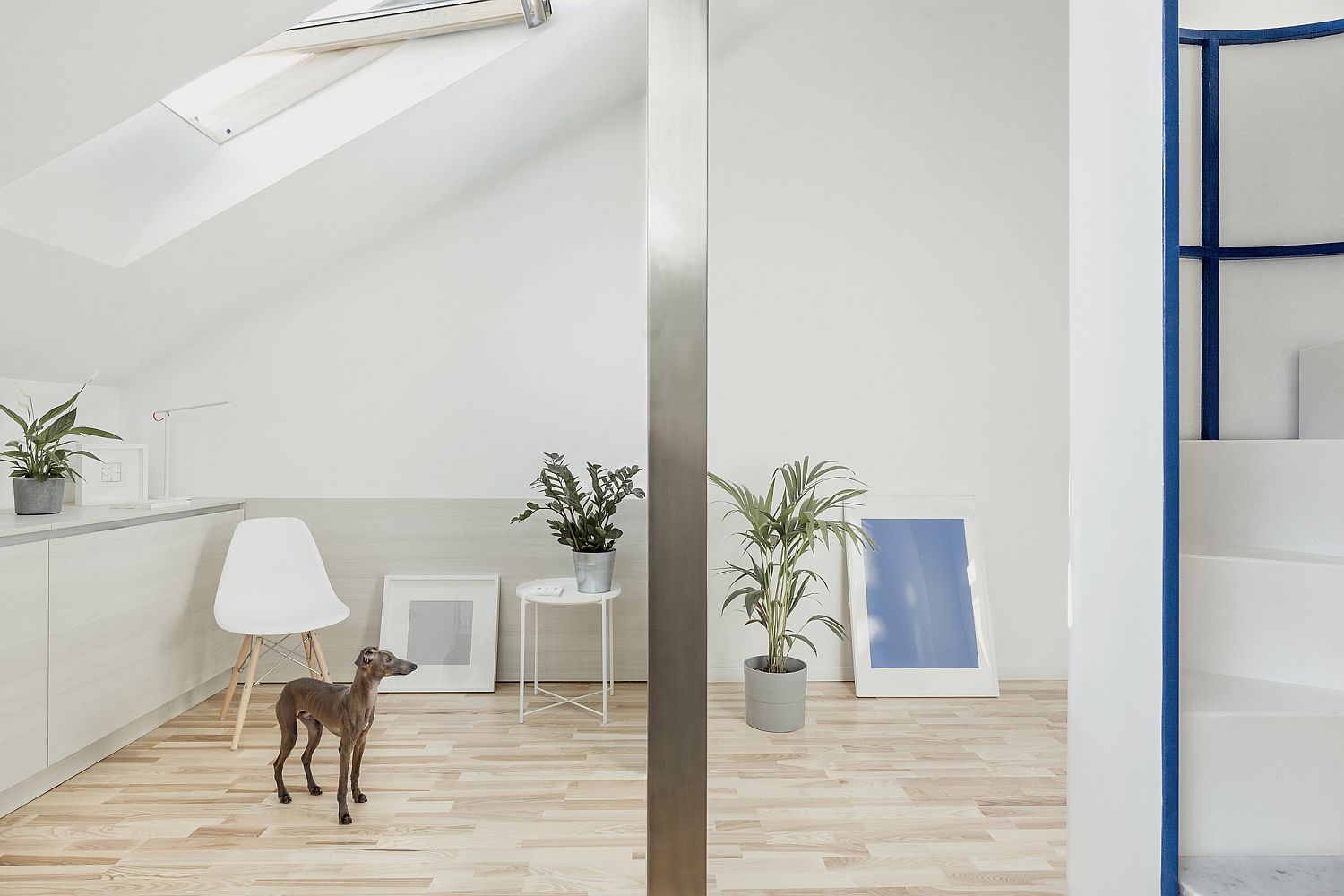 But the real showstopper of this space-savvy apartment is the central cylindrical staircase that is cleverly enclosed and is made up of three different materials. Steel casing shapes the outer shell of this pathway while two marble steps greet you at the base. Then it is the turn of wood steps to take over and this smart focal point divides the various zones of the house easily. White square tiles and blue grout along with painted metal bars in blue shape both the upper and lower levels of an apartment where color is kept to a bare minimum. [Photography: Giovanni Emilio Galanello]
RELATED: Scandinavian Style Maximizes Space Inside Tiny 26 Square Meter Apartment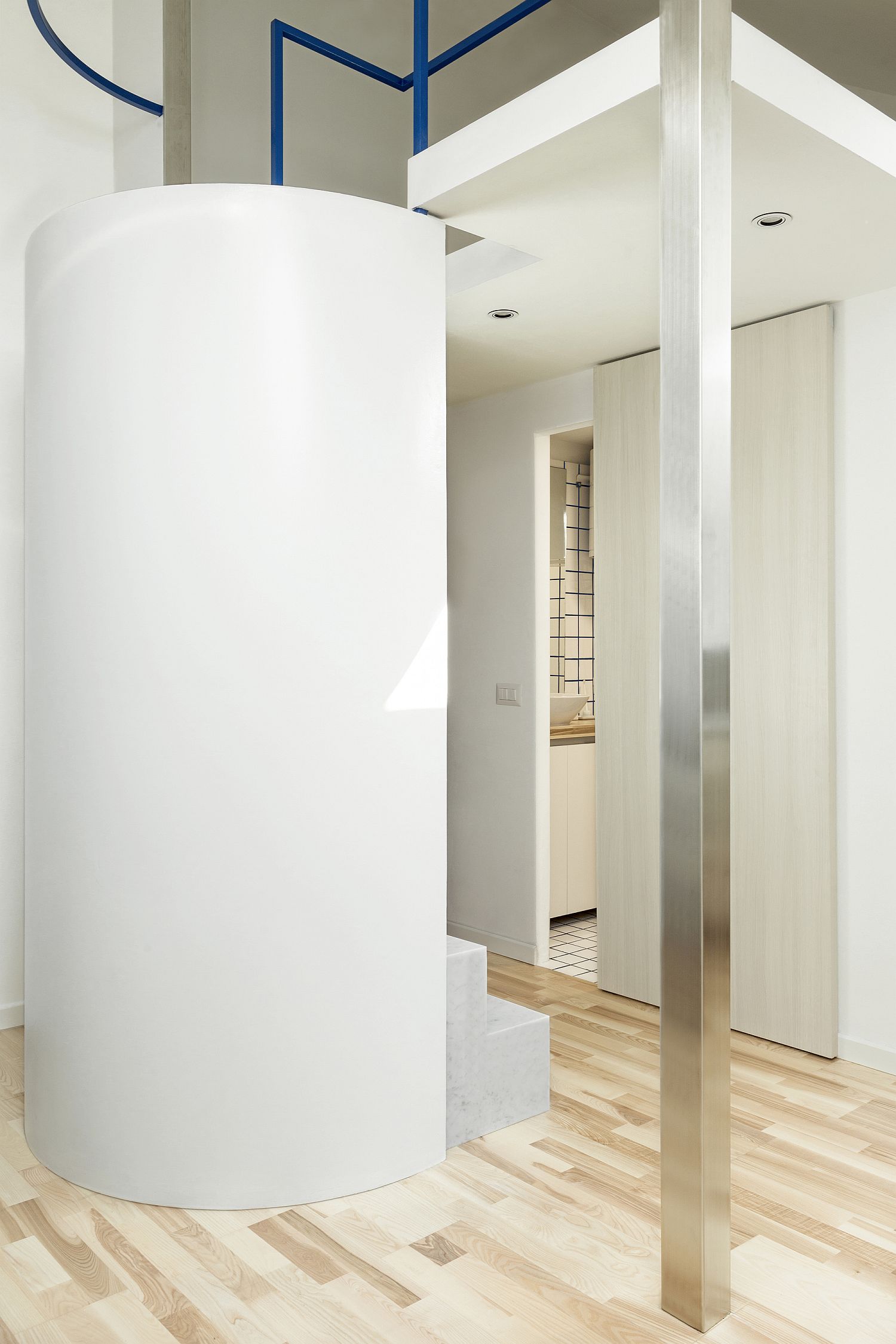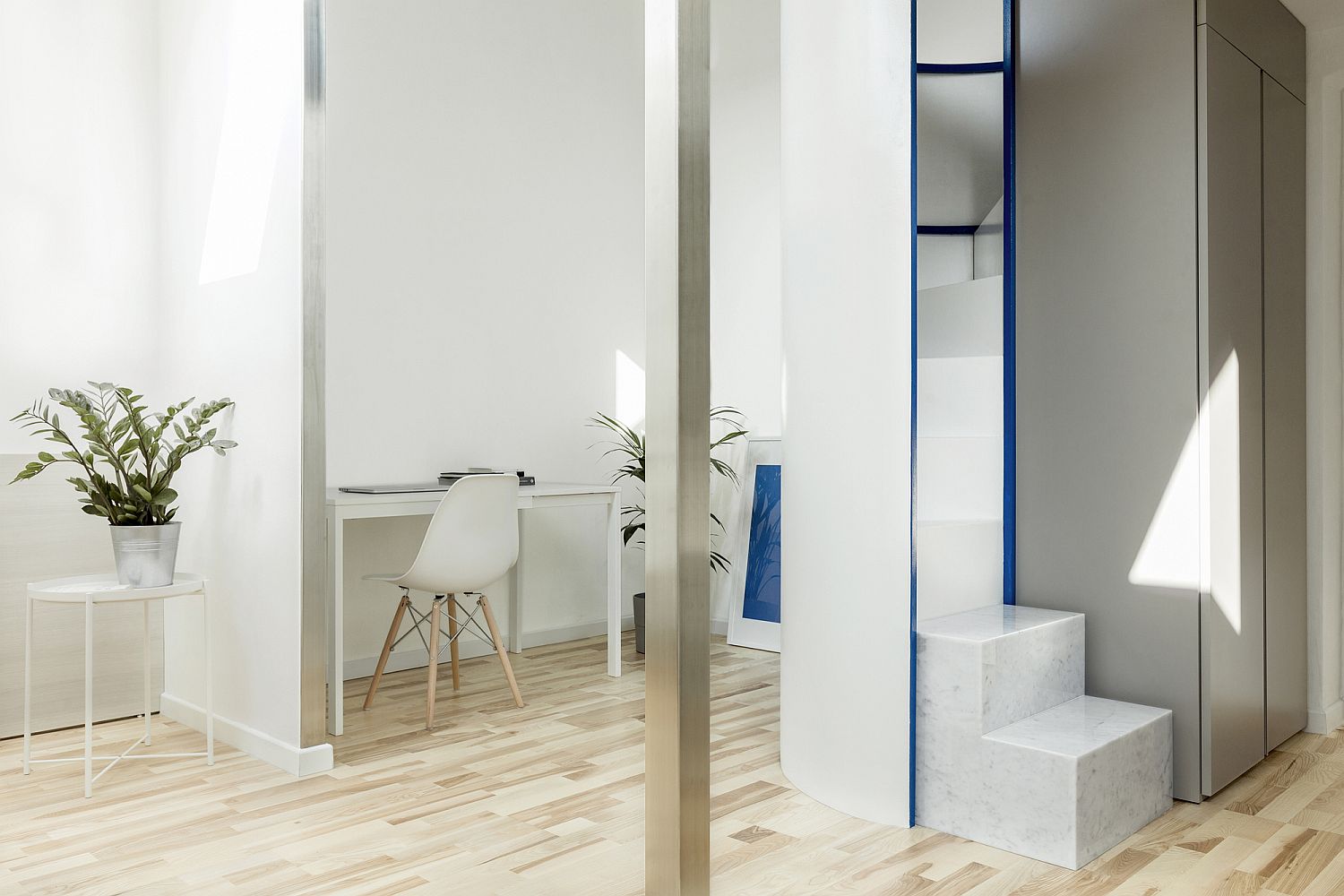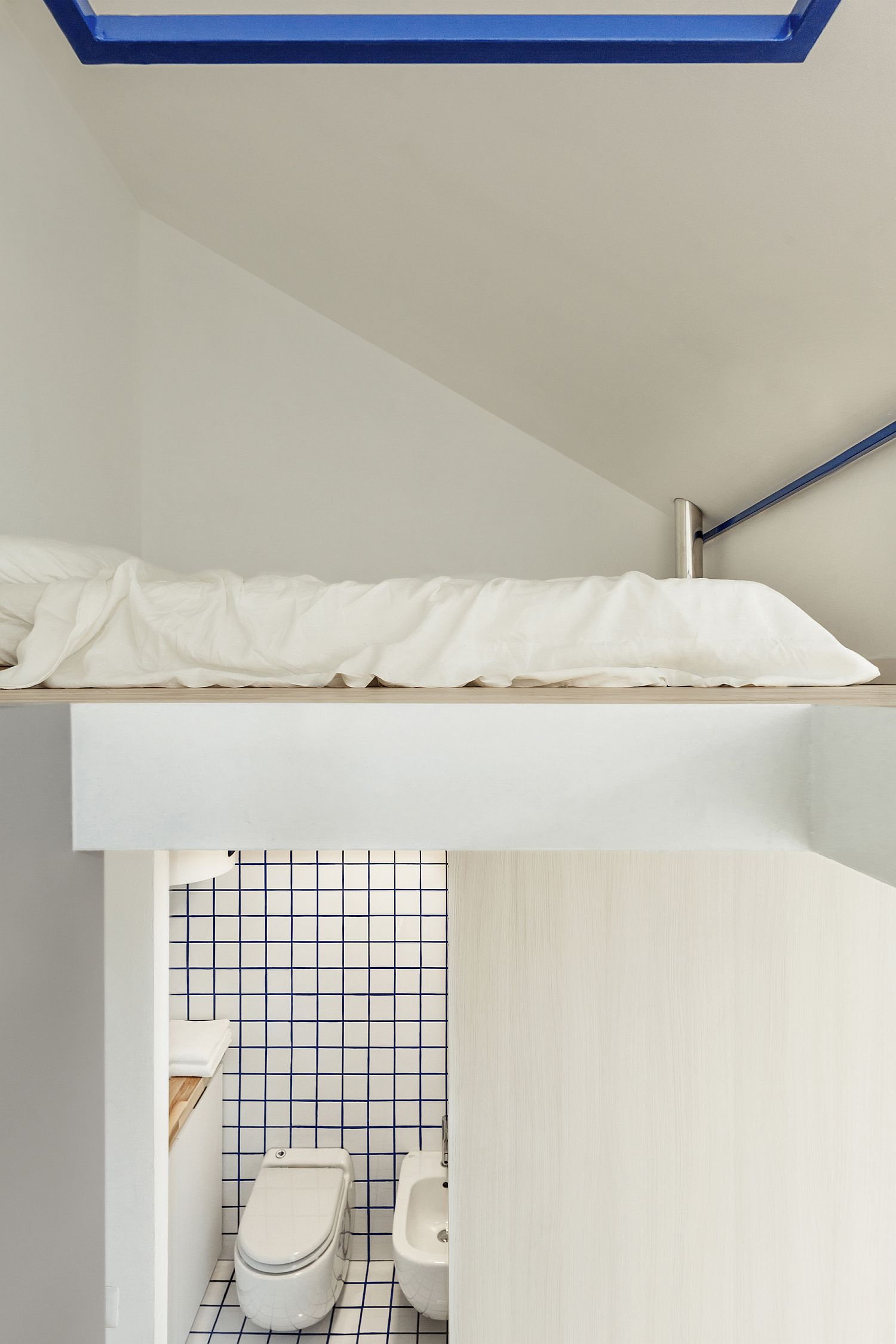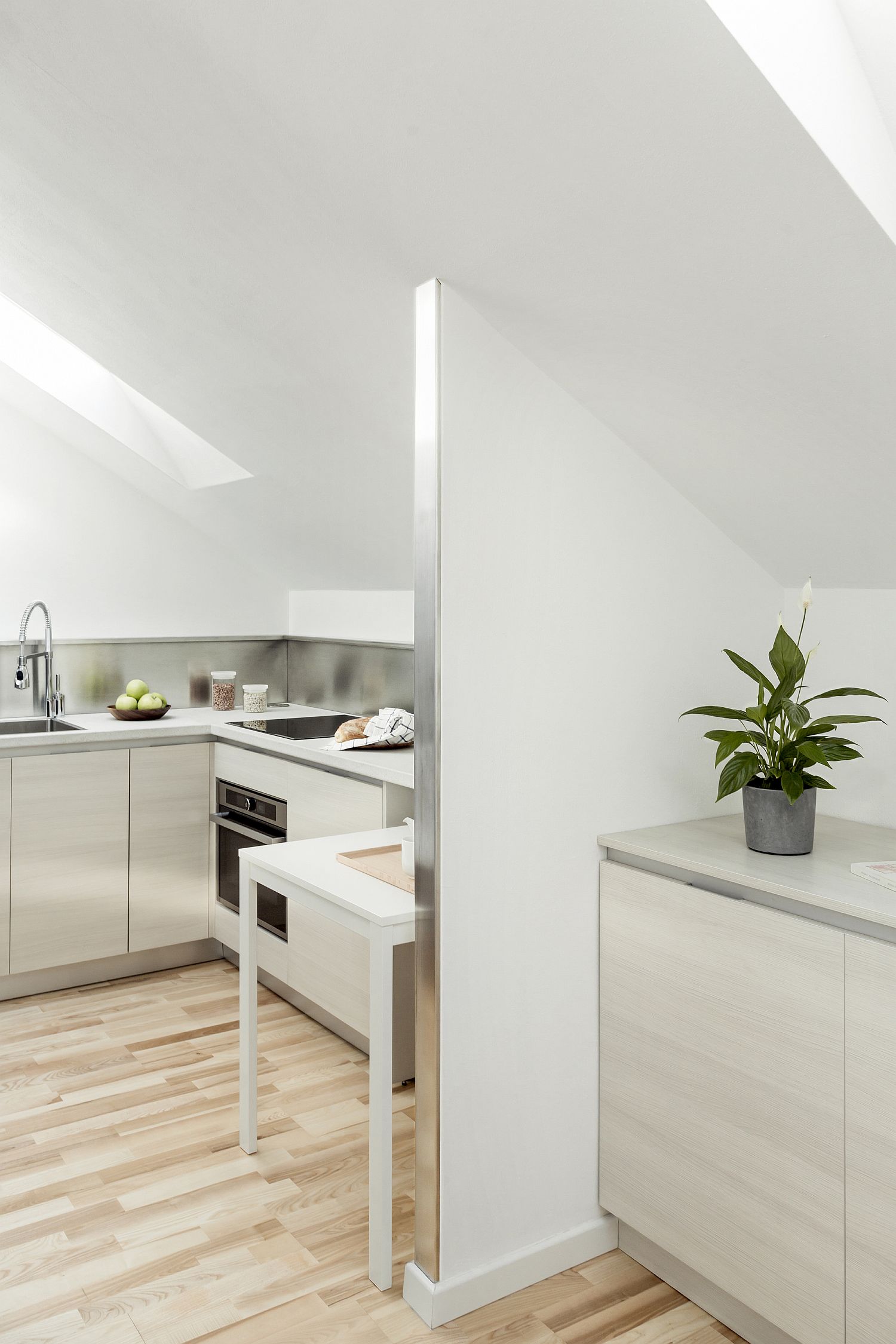 The same materials constitute other existing surfaces of different kinds in order to provide the visual integrity: the oak counter top in the bathroom is made of flooring, and, similarly, the sliding door has been manufactured from the same type of wood used for the furniture. The edges of the four partition walls are covered with stainless steel panels…
RELATED: Up for Grabs: Small Modern Apartment That Maximizes Space and Style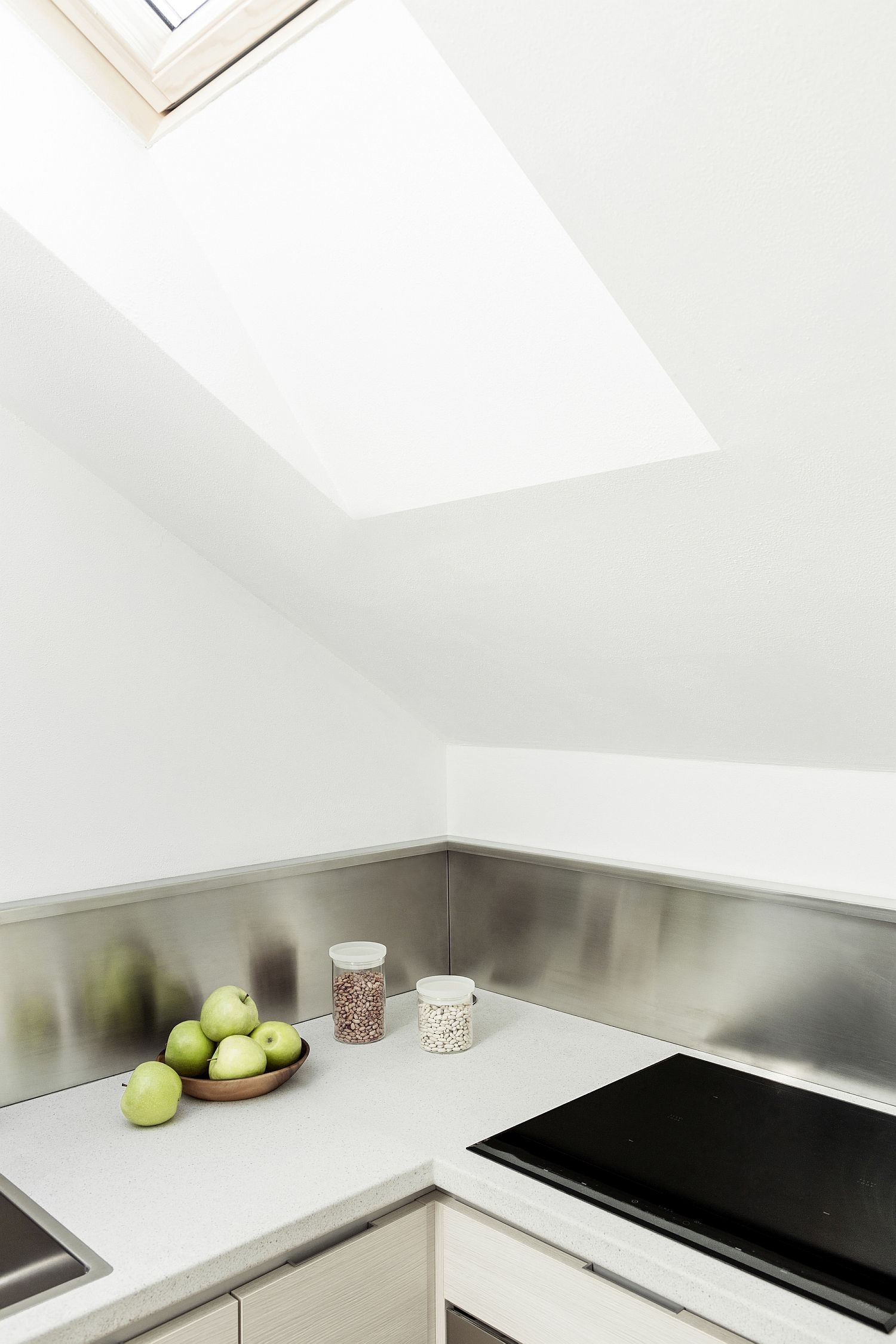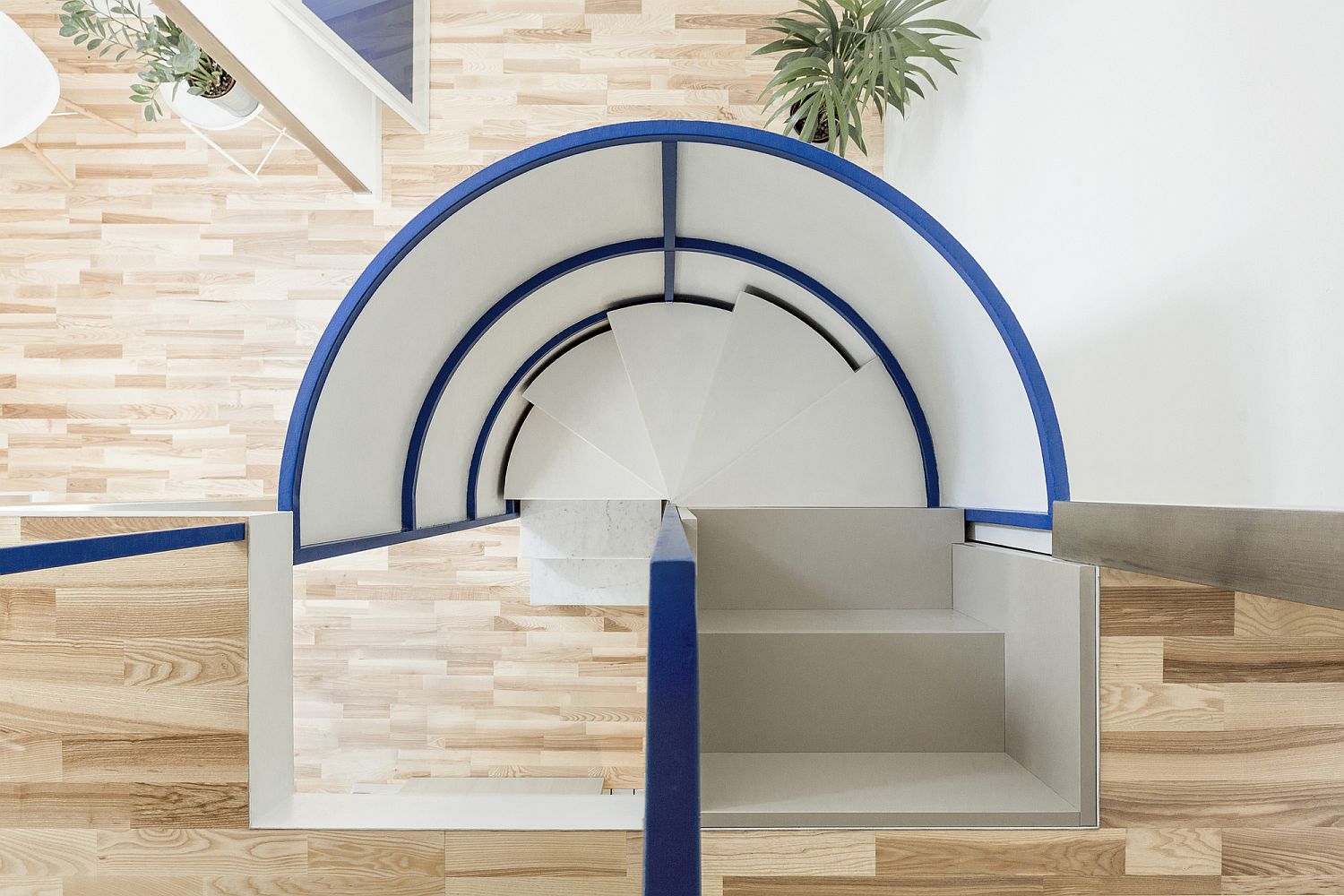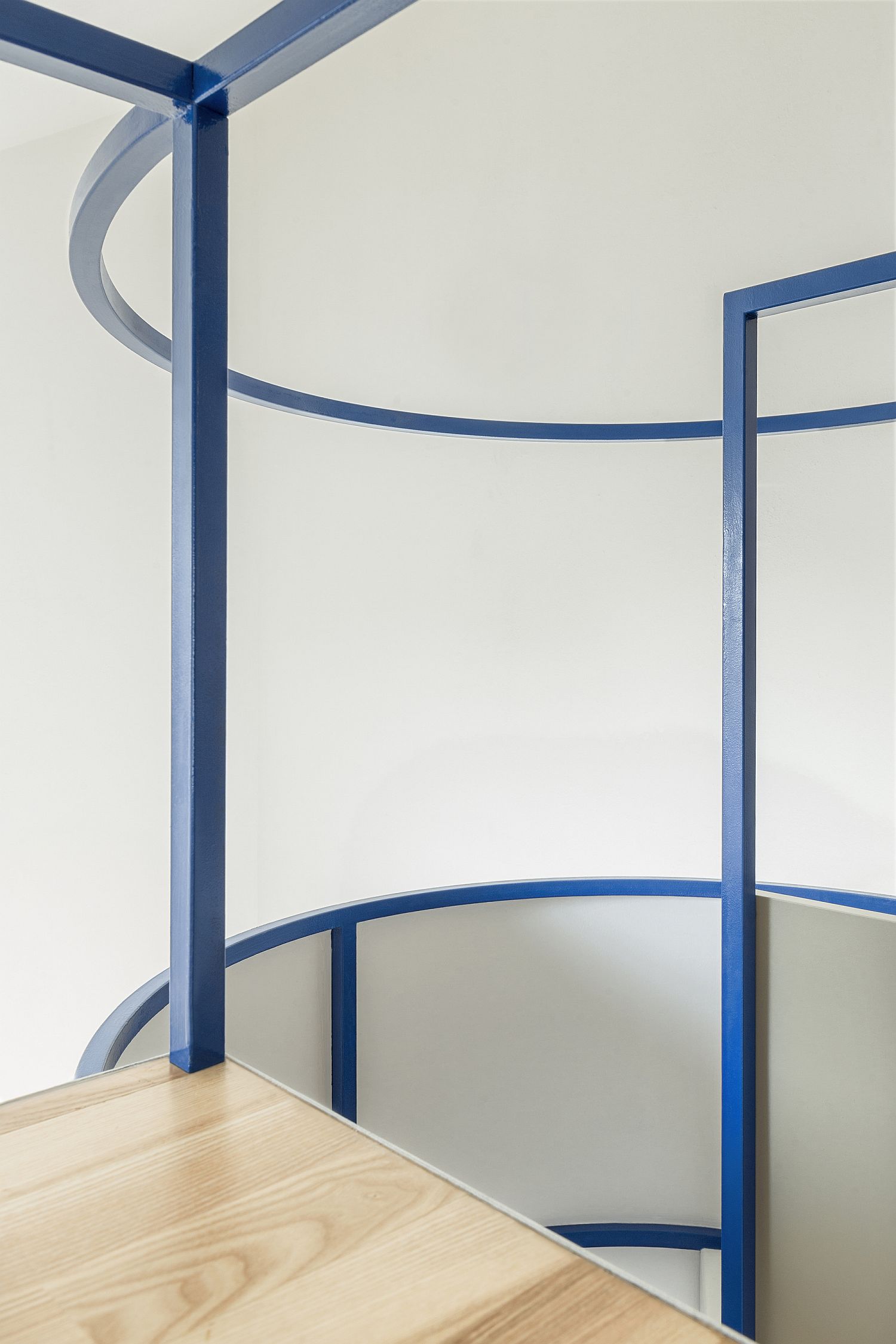 You're reading Compact White and Wood Apartment in Milan Maximizes Space in Style, originally posted on Decoist. If you enjoyed this post, be sure to follow Decoist on Twitter, Facebook and Pinterest.