Judging by its appearance, this tiny cabin doesn't stand out much which actually makes a lot of sense in this case. The Site Shack designed by studio Powers Construction sets the tone for an interesting line of sem9-custom structures able to serve as office spaces, artist's retreats or off-grid cabins. These tiny homes have a very distinctive look.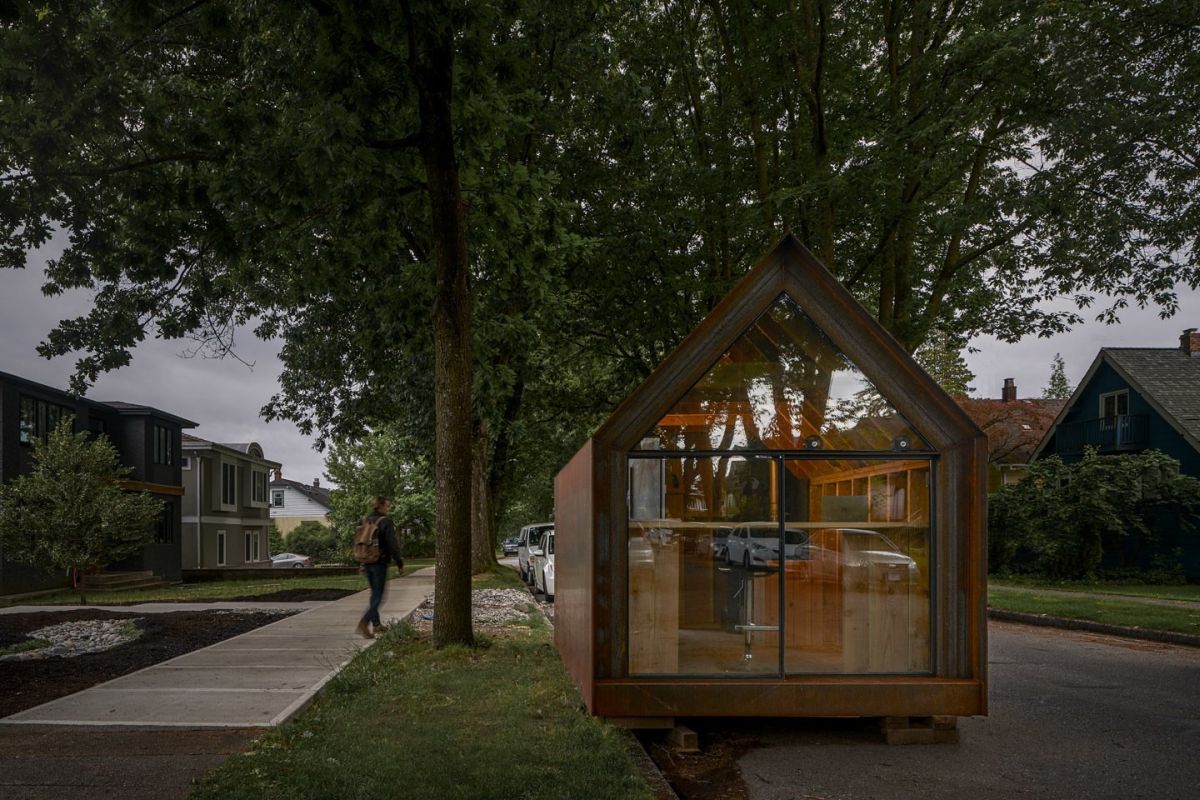 The most notable detail is the fact that the exterior is covered in corten steel panels. They give the structure a unique weathered look, with a patina which gives it lots of character and helps it better blend into the surroundings. At the same time, the exterior shell has an industrial appearance but doesn't really look that rugged. That's because there are no visible fasteners and the panels connect seamlessly.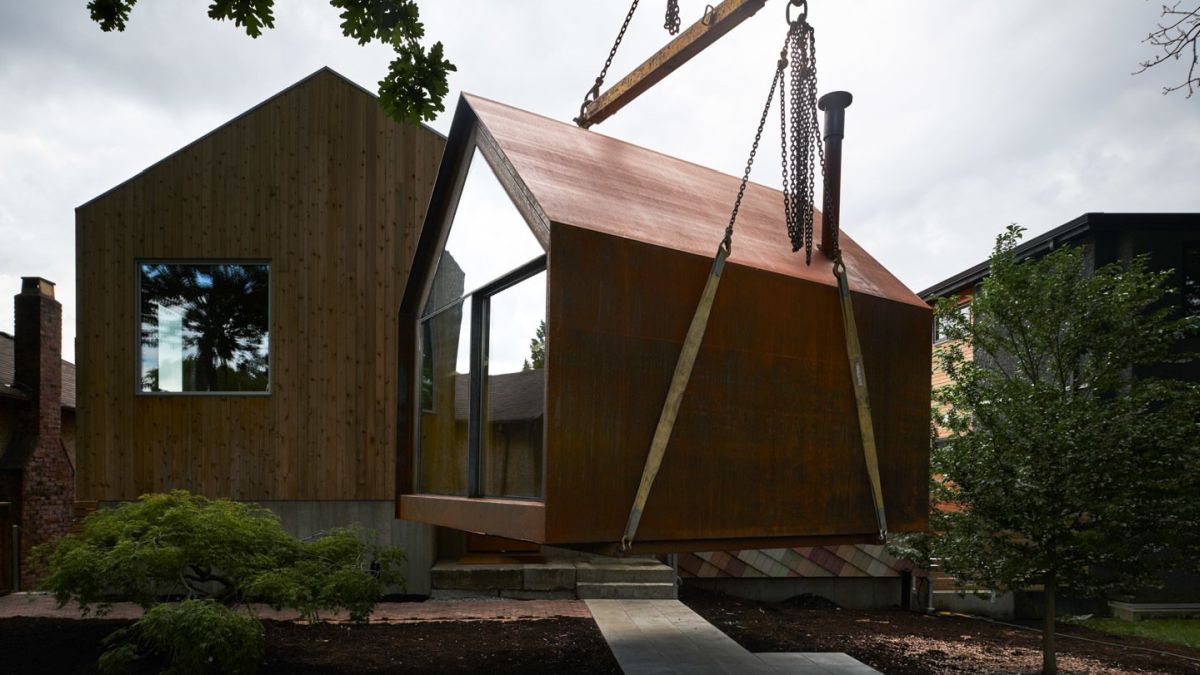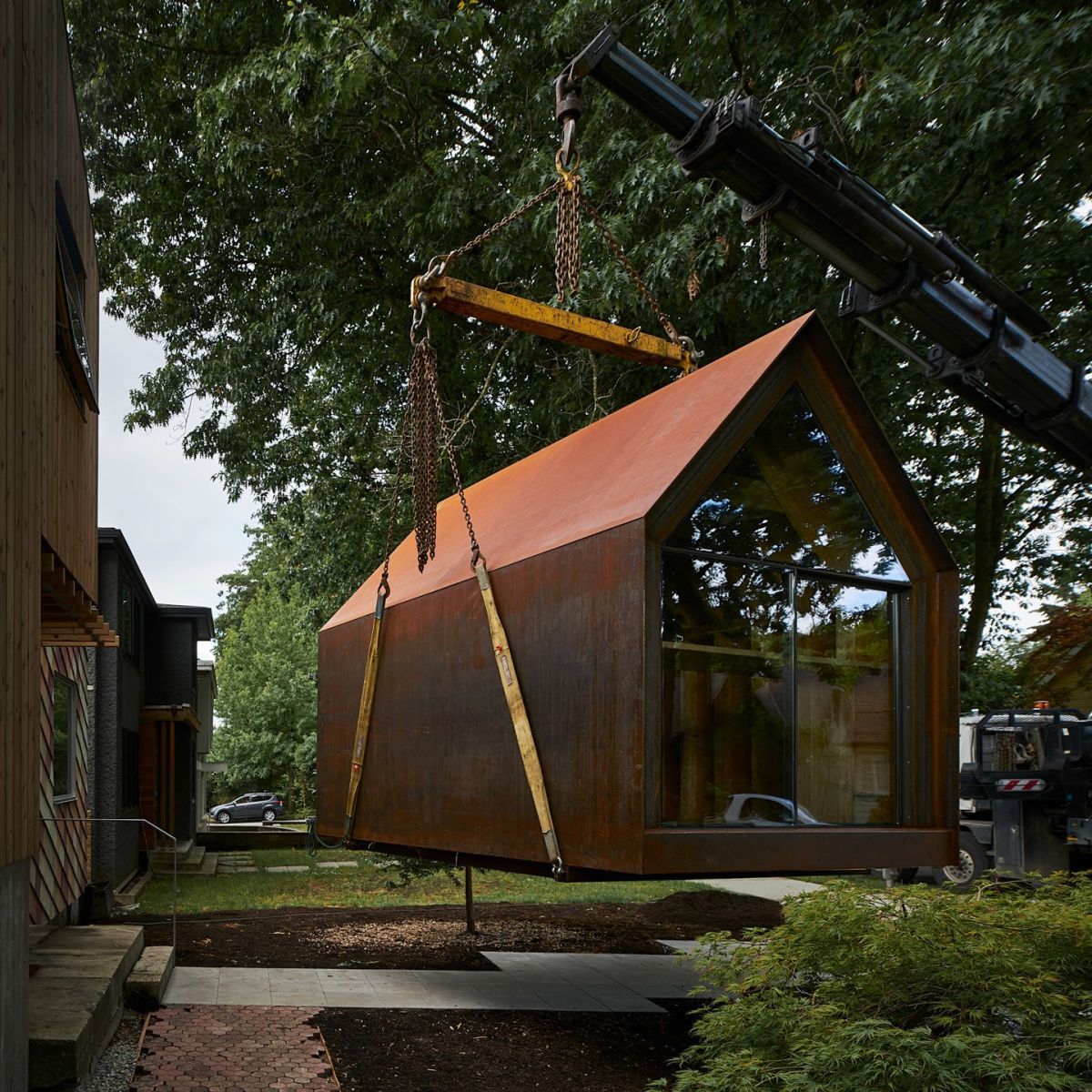 Called Site Shack, this prefab cabin is not just eye-catching but also very versatile and convenient. Its compact size allows it to fit even on very small plots and makes it entirely possible to be able to add such a cabin to an existing backyard. Perhaps you'd like to turn it into your new home office or maybe you want it to be the new guest house. The small footprint also means that the cabin can be transported to a variety of different locations so you could potentially take out into the wild and turn it into a cozy off-the-grid retreat. Either way, the wooden interior creates a very warm and welcoming ambiance while the glazed side prevents it from looking tiny and dark.