Lighting is as important outside as it is inside the house but because the interior of a home is a lot more complex than the exterior there's not really that much variation when it comes to the different types of outdoor lanterns available for purchase. Even so, there's still a wide range of different designs and styles to choose from. Below you can find some of out favorites.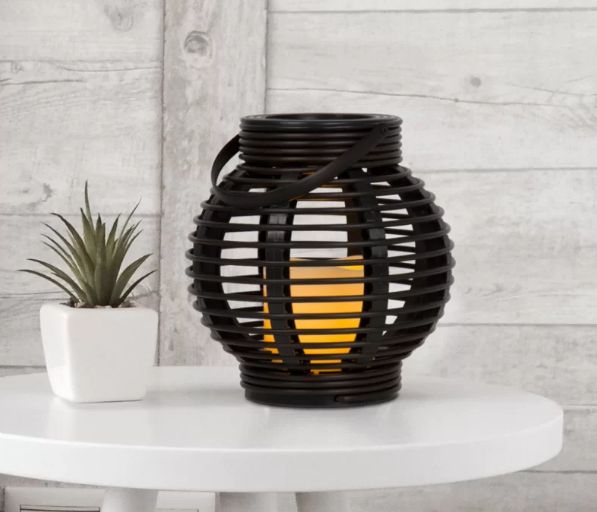 Although made of plastic, this lantern gives the impression of being crafted out of rattan. It has a spherical frame and inside it holds a battery-operated candle. There's a handle which lets you hang the lantern on a tree branch or a post but which also lets you easily carry it around. This little detail gives the lantern a lot of character. Find out more details on Wayfair.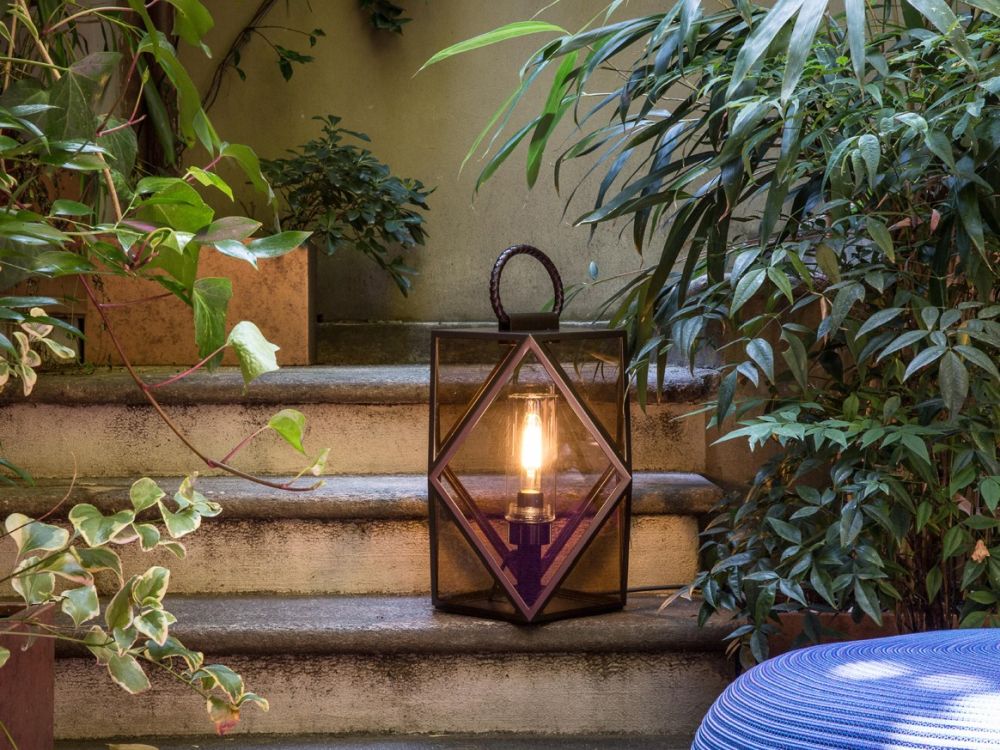 This is also a very beautiful lantern. It has an elegant geometric design with faceted tinted glass surfaces and a metallic frame which gives it a vintage aesthetic. The handle is a very special design detail, being made of braided silk. Although the lantern is designed for outdoor spaces, it can look just as beautiful indoors. Check it out on countardi-italia.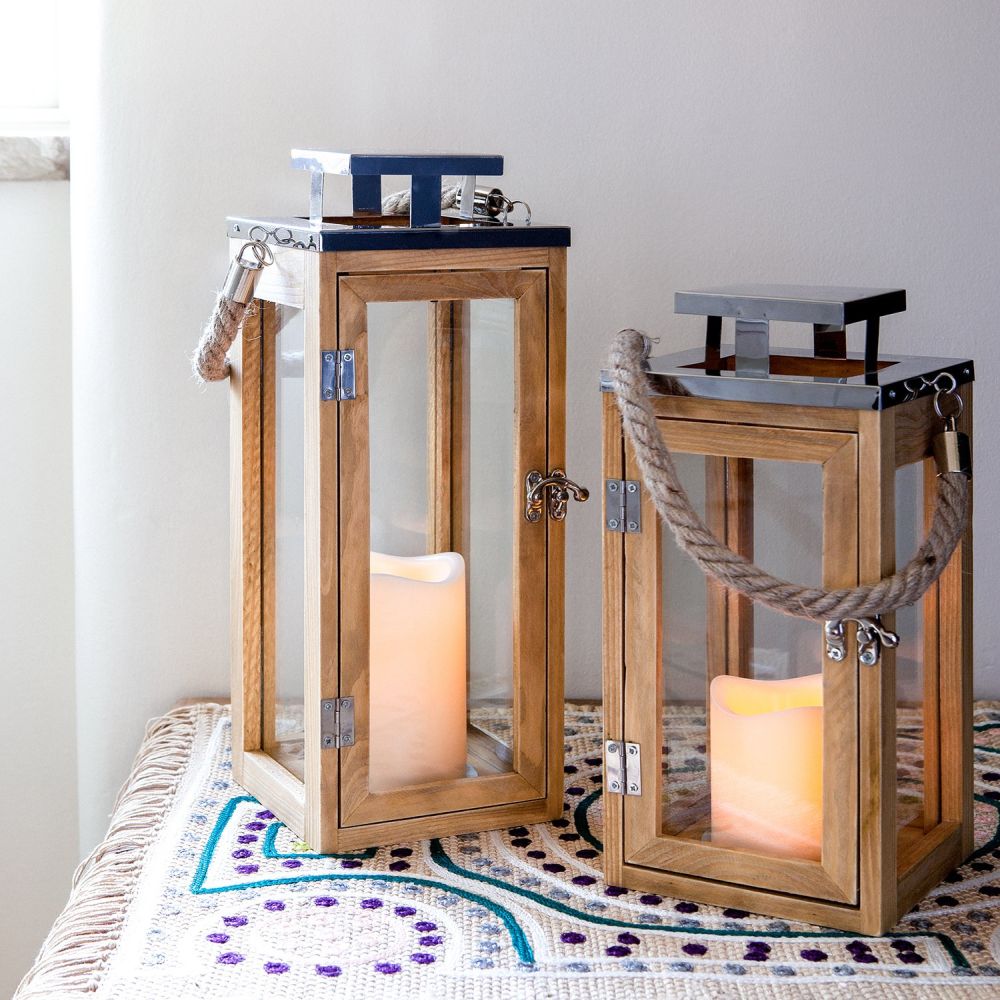 Here's another vintage-looking lantern, this time with a wooden frame and clear glass sides. Inside there's a battery-operated pillar candle which actually imitates a real flame, making the lantern both safe and authentic-looking. Once again, the handle gives it a lot of character, this time being made of rope. Check it out on Amazon to find out about this product.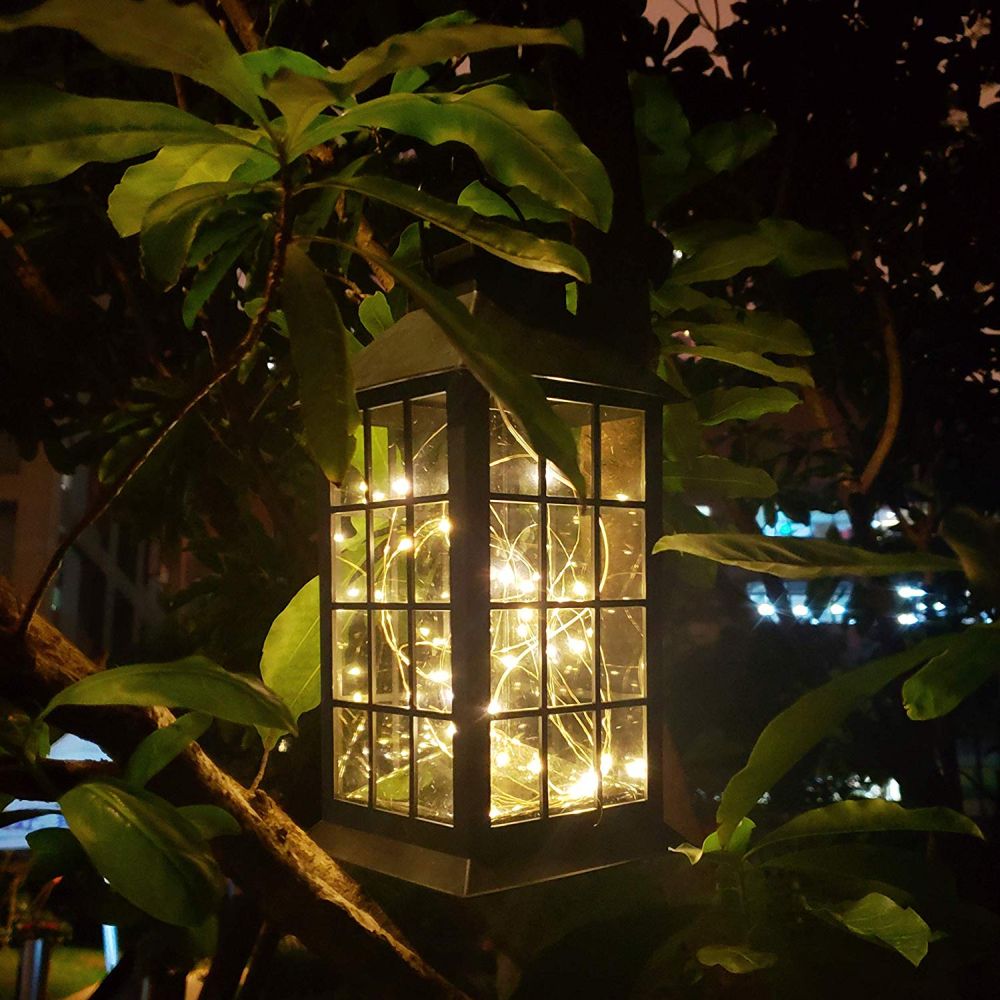 Solar lanterns are perfect for the outdoors and this one is a great example. It has a simple design and it looks quite chic. Inside there's a string of 30 LED fairy lights which create a bohemian and very cozy ambiance when they light up. Once fully charged, the lantern turns on automatically at night and operates for 8 hours. You can check it out on Amazon.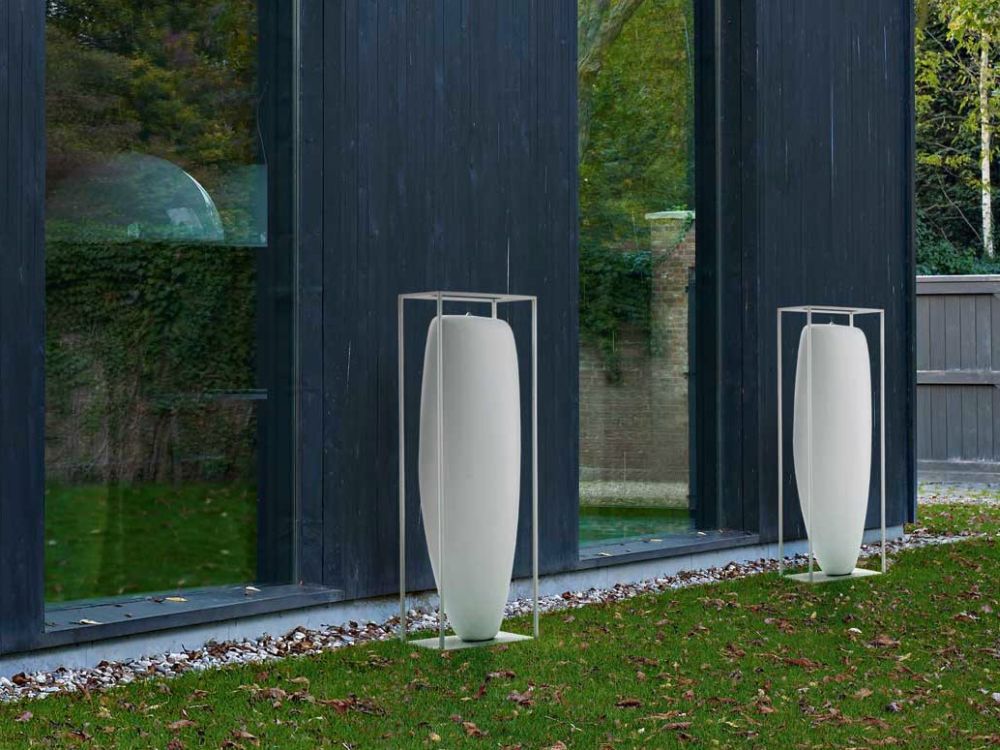 Not all outdoor lanterns are small or meant to be portable. This one was designed by Jean-Marie Massaud in 2008. It has a metal frame painted white and a shell made of matte white high density polyurethane resin. You can place the lantern either vertically or horizontally. It provides great ambient light for gardens, patios and outdoor areas in general. Find out more details on Bebitalia.
You can get these two lanterns as a set on Amazon. One is large and one is regular and they both work with battery-operated candles. Of course, you can also put a string of LED string lights in there if you want to change up the style a little bit.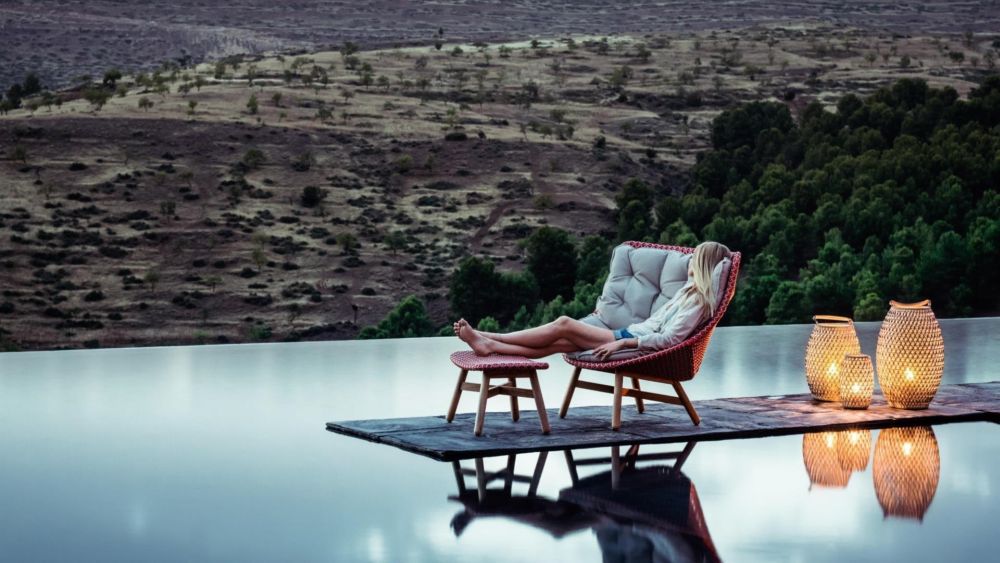 If you're looking for a piece that's as much a piece of art as it is a functional lantern, check out The Others, a collection designed by Stephen Burks. The designs in this series are playful and also sophisticated and they also feature a nice palette of colors mostly on the earthy side. You can use and display the lanterns individually or stack them to make totem-like structures.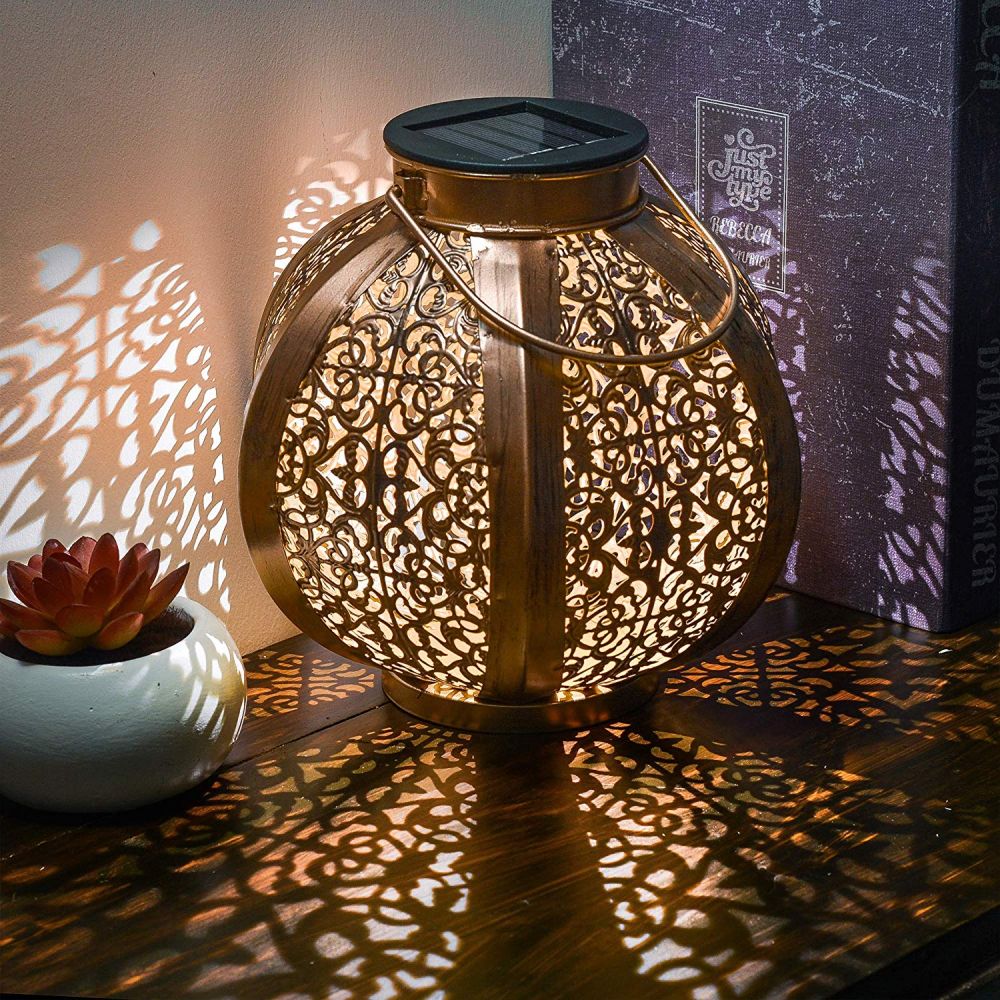 This is another very stylish-looking outdoor lantern and this time the light is projected around it into a wonderful pattern. This design takes the concept of decorative lamps to a whole new level. Hang this beautiful lantern up on a tree, keep on the floor on your deck or patio or arrange several along the garden pathway. It will look amazing. Check out the details on Amazon.
These three lanterns come as a set. They're in three different sizes, measuring 20", 28" and respectively 37" in height. Their metal frames are very detailed, featuring this sort of lace-like design in the corners. The lanterns are designed to work with pillar candles inside. You can hang them, keep them o the floor or on tables. Check out the set on Amazon.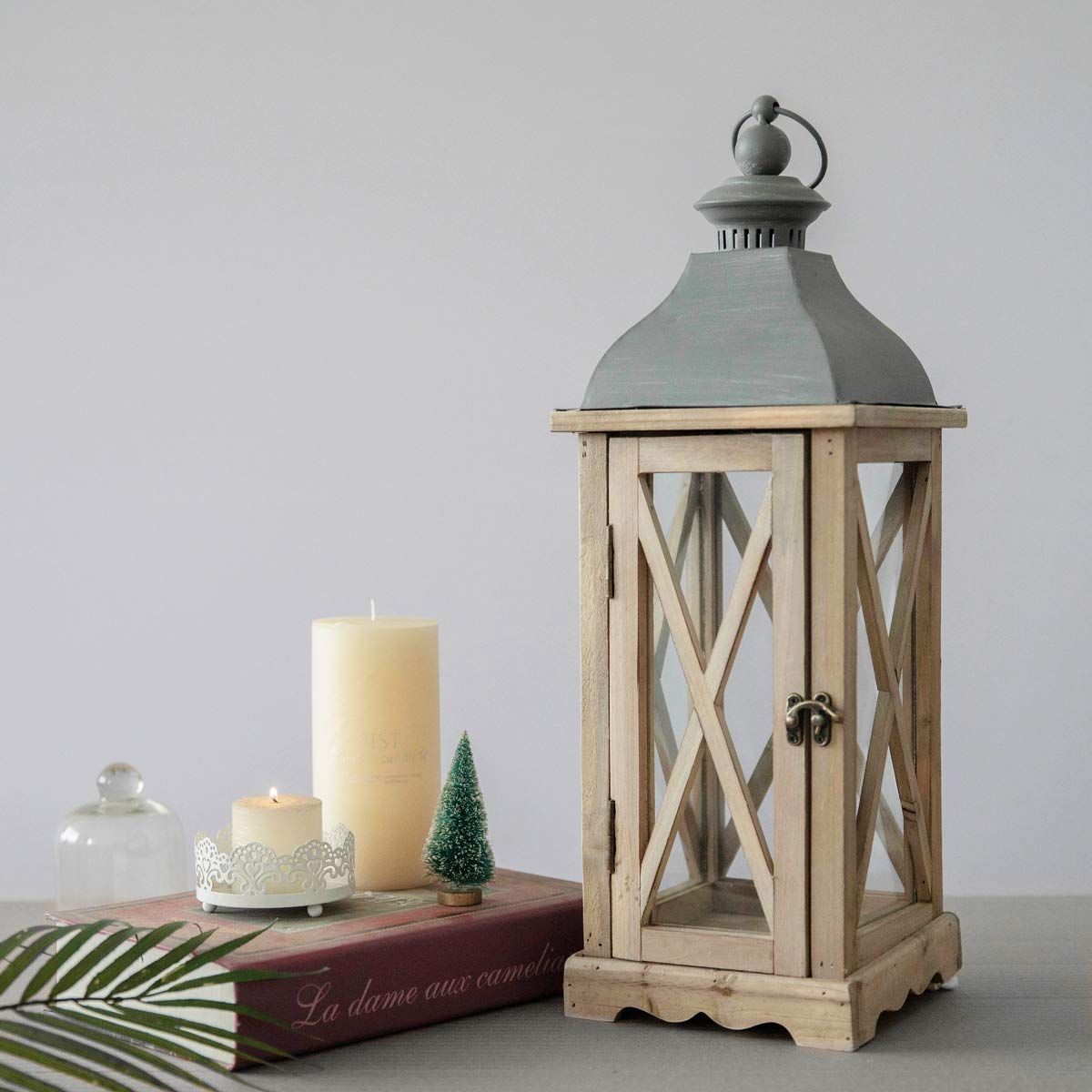 There's something about outdoor lanterns, in general, that makes us think of rustic or vintage designs and that's one of the reasons why we really love this particular product. It has a lovely wooden frame with glass side panels and an iron top. It has an antique vibe thanks to the distressed finish and the nature of the materials involved. Find out more about it on Amazon.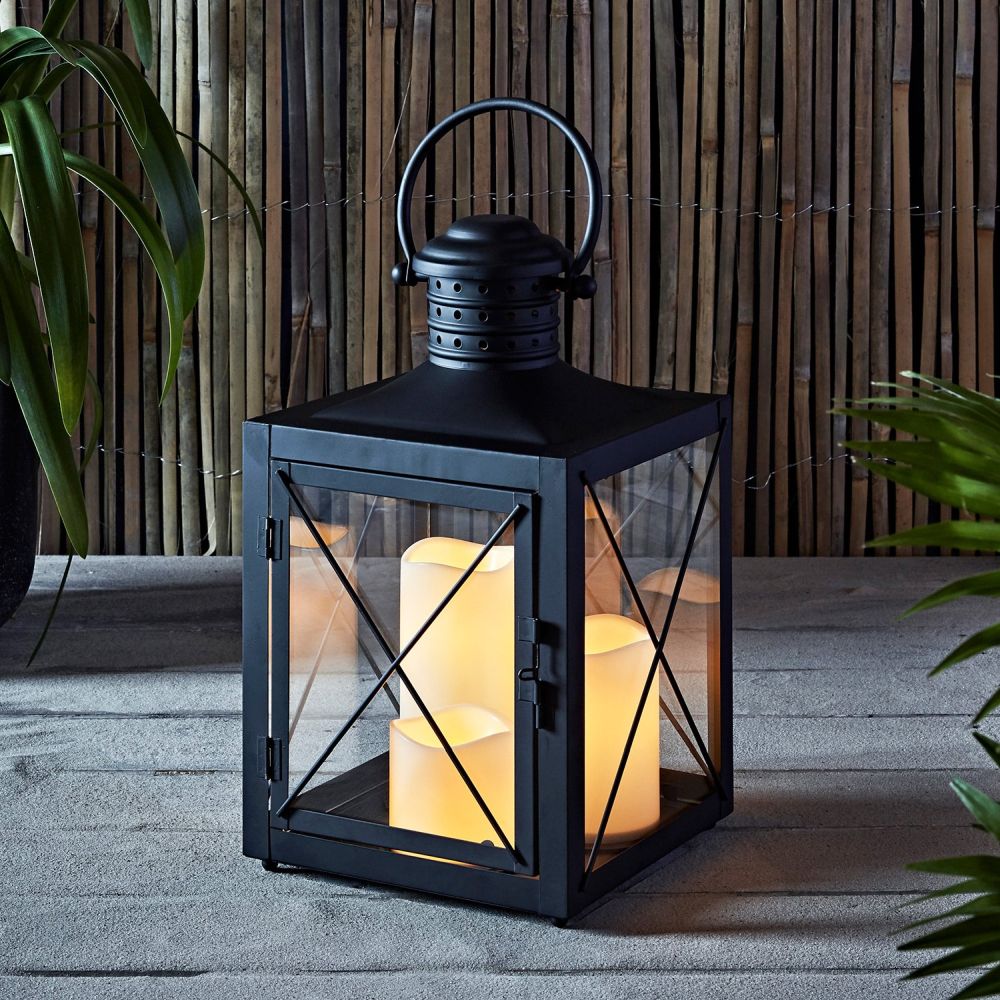 It's important that outdoor lanterns are designed to be able to withstand the usual conditions outside and to not be damaged by the occasional rain or moisture. This particular model is fully weatherproof. It measures 14" in height, with a width and depth of 8". The square-shaped base allows three pillar candles to fit inside. Check it out on Amazon.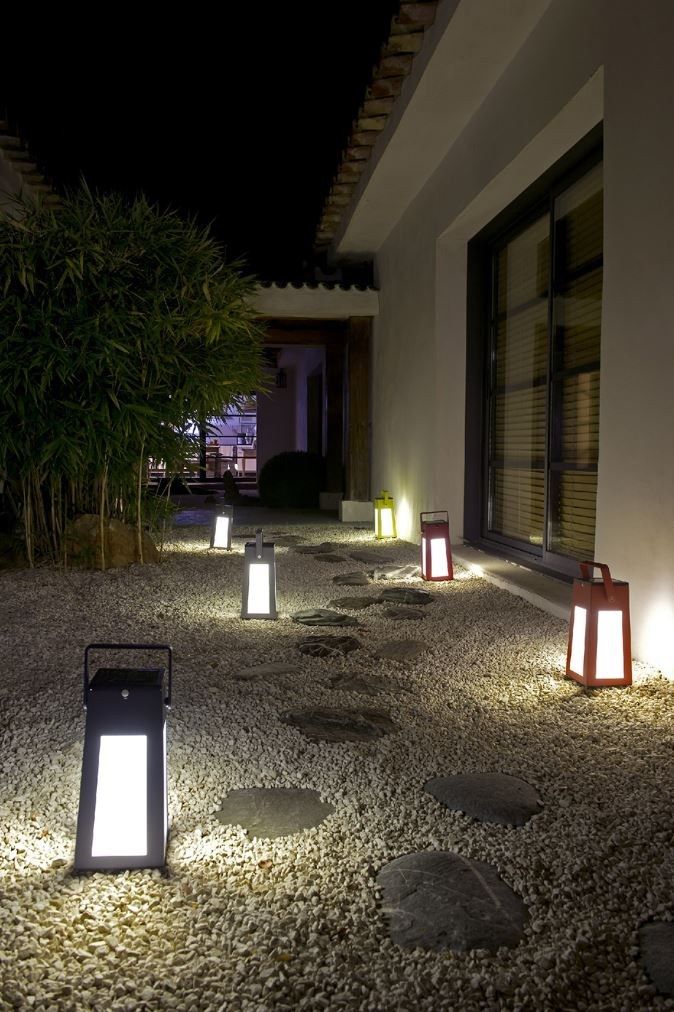 Meet Tinka, a very chic and stylish outdoor lanterns with a simple, sculptural and modern design. It features a little solar panels at the top and it's available in a variety of colors, including bright orange, red, yellow, blue and of course the classic black and white. The lantern was designed by Claude Robin and is ideal for gardens, pathways as well as cozy backyard sitting areas.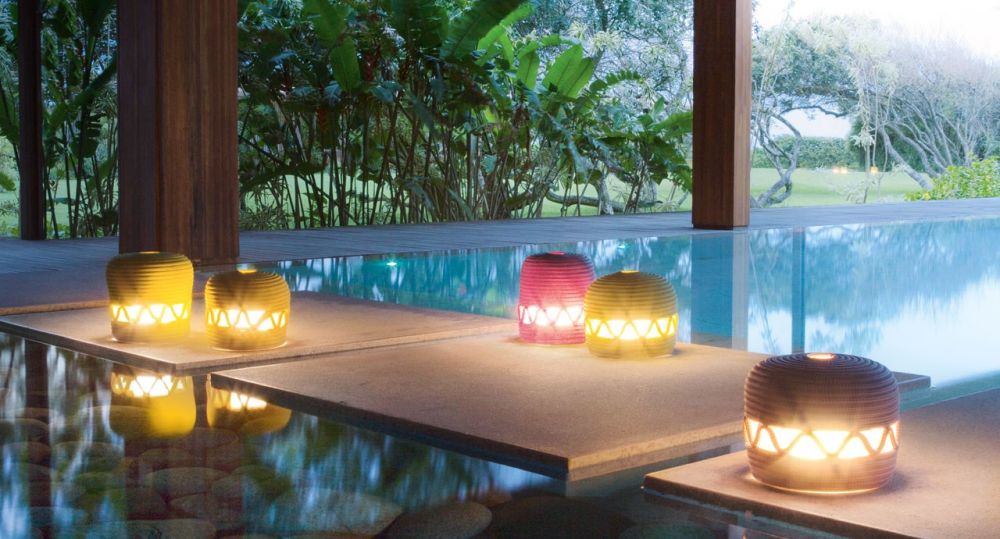 Speaking of colorful and cute lanterns, you should also check out the Agadir series designed by Paola Lenti. It's a set of rope lanterns available in several different colors which look charming and beautiful on the floor as well as on tables. They're battery operated and have an autonomy of six hours at maximum light input. You can dim the light to conserve energy.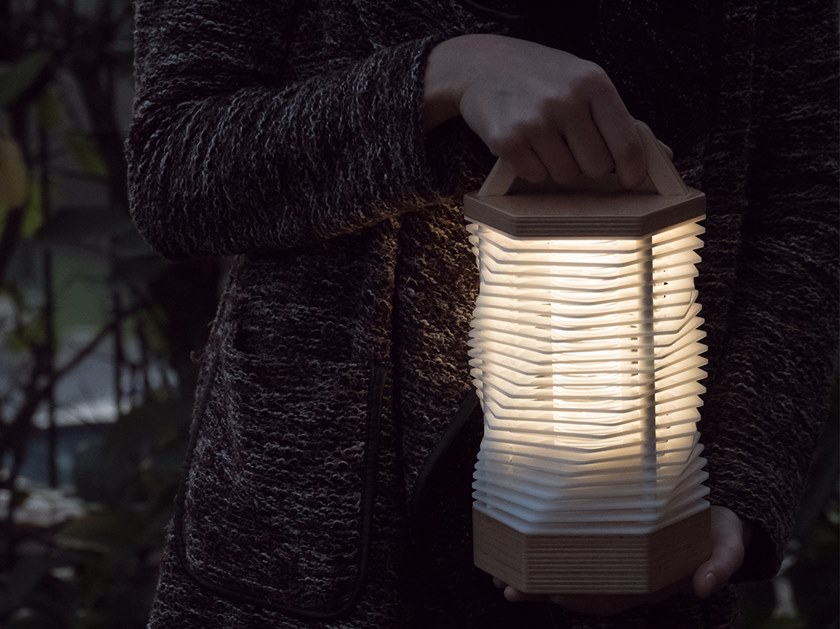 The Meme 1 outdoor lantern is part of a series created by designer Davide Montanaro in collaboration with the Krilladesign team. The series includes three portable and rechargeable lamps with frames made of natural birch wood and bodies available in opal or transparent polymethylmethacrylate. They're all highly versatile and able to adapt to a variety of different settings and contexts.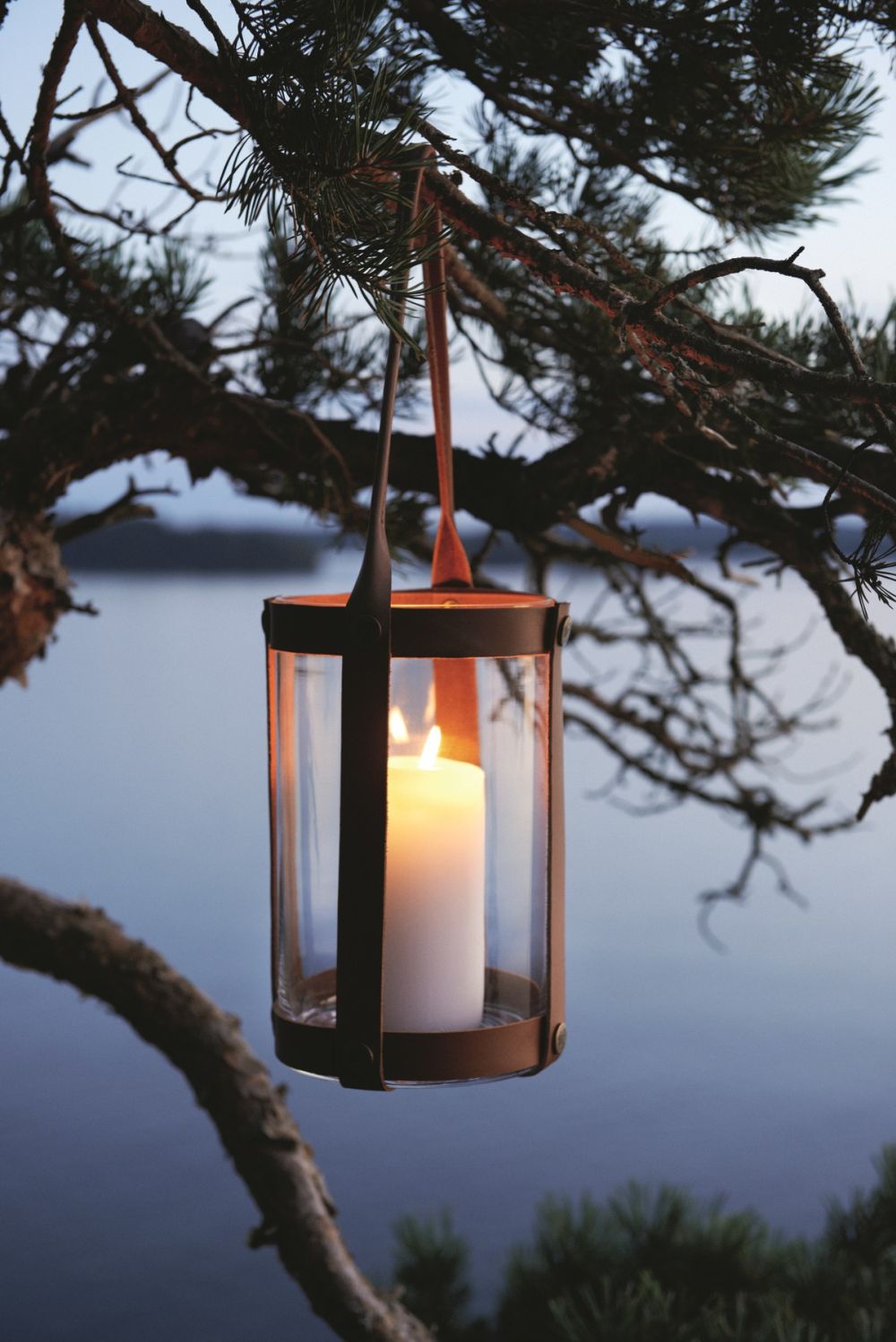 The last outdoor lantern on today's list is the Marstrand designed by Martin Dos Santos. It's made of clear glass and dark brown leather and that gives it a familiar and enjoyable appearance. The leather strap lets you hang the lantern on tree branches, making it perfect for cozy outdoor settings. Inside there's room for a large pillar candle.