The Stark House is designed by Park Associates and was just completed earlier this year. It's a contemporary residences located in Singapore, surrounded by a rather diverse context with lots of different types of buildings in the area. The architects wanted to use this unique context in their favor so they found inspiration in the unusual topography of the site and its immediate surroundings. The house responds to its location by facing away from the front side of the site which is facing the neighboring houses and looks instead towards the back and the lush greenery out here.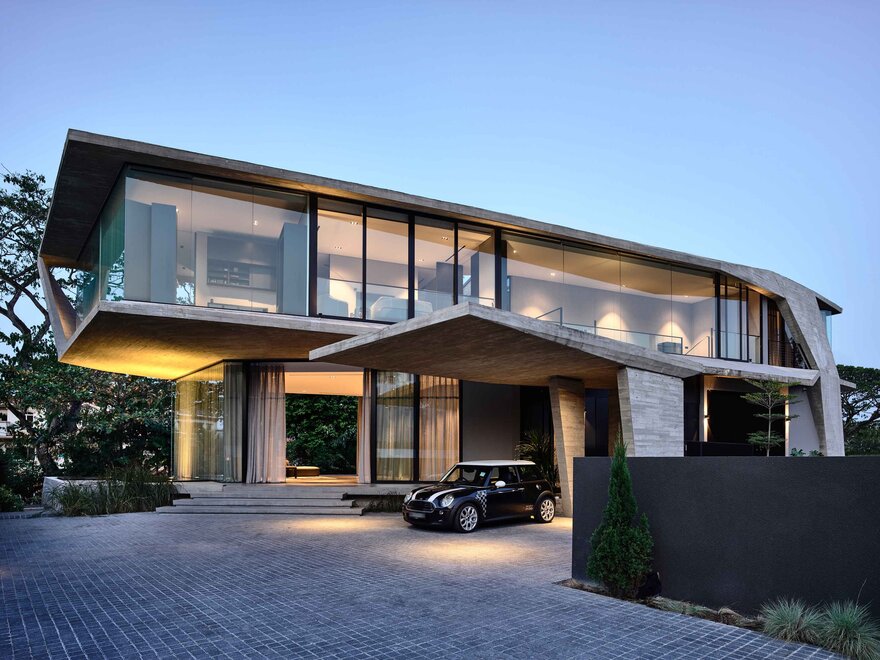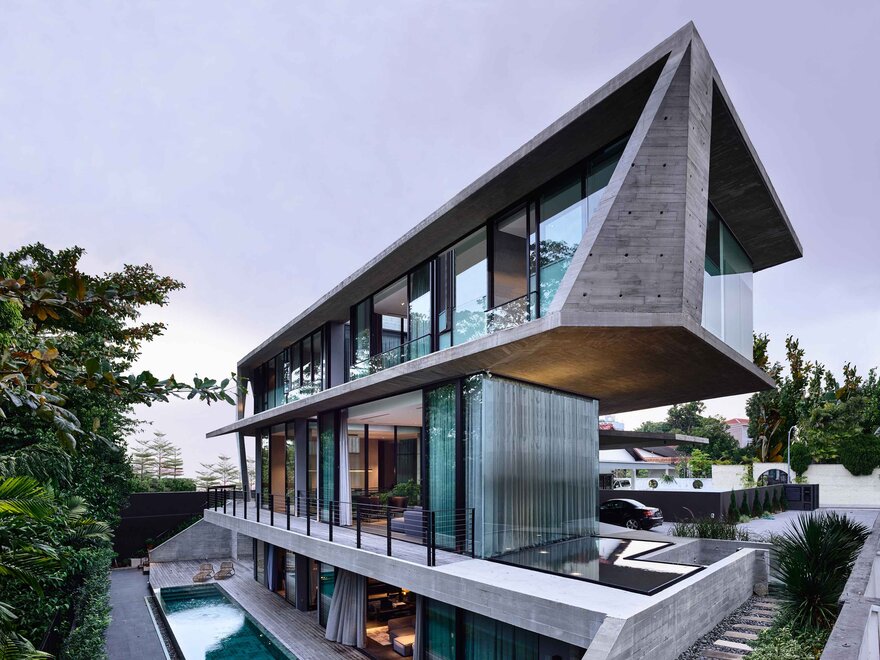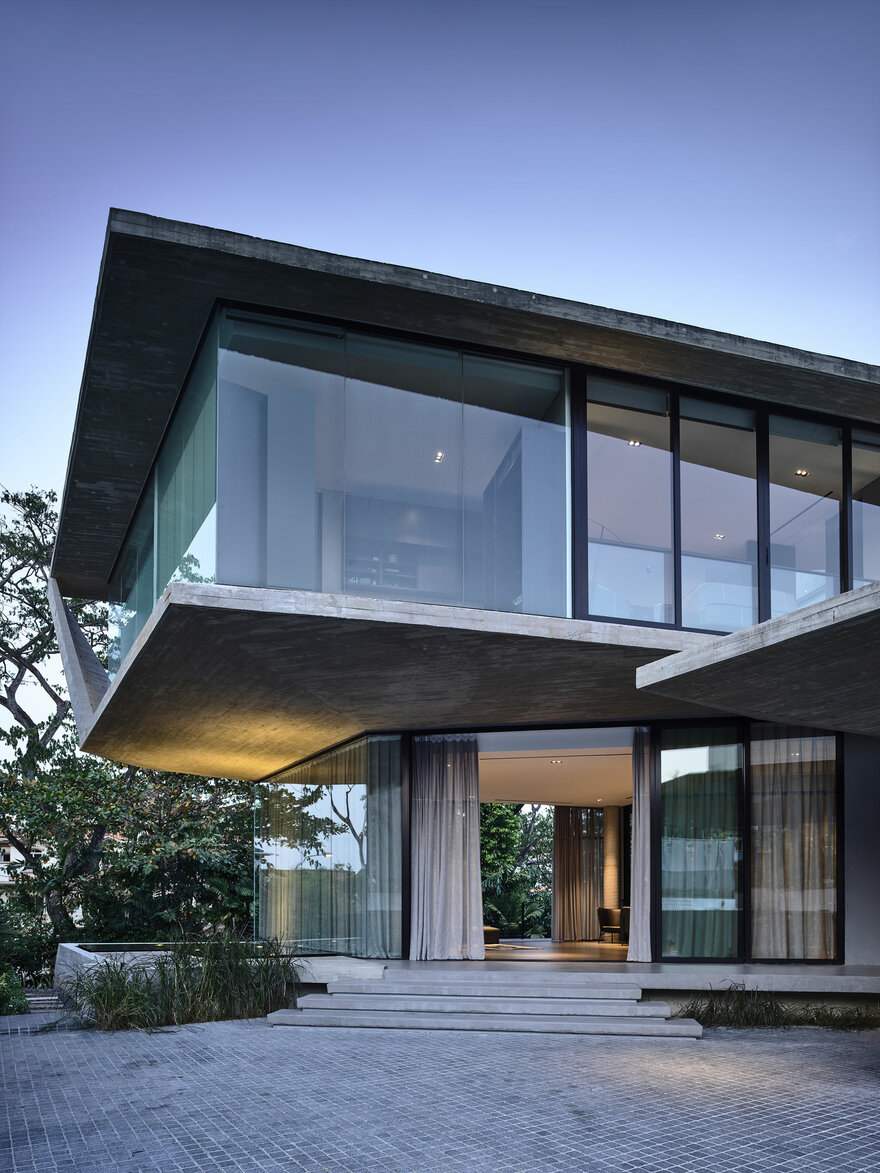 The large trees at the back of the site were preserved and became a beautiful green shield for the house, offering privacy and shade. Another really cool feature of this concrete and glass house is the basement nook which the architects built in response to the site's natural topography. This area opens out to the yard and together with the swimming pool actually becomes the focal point of the whole outdoor entertainment area.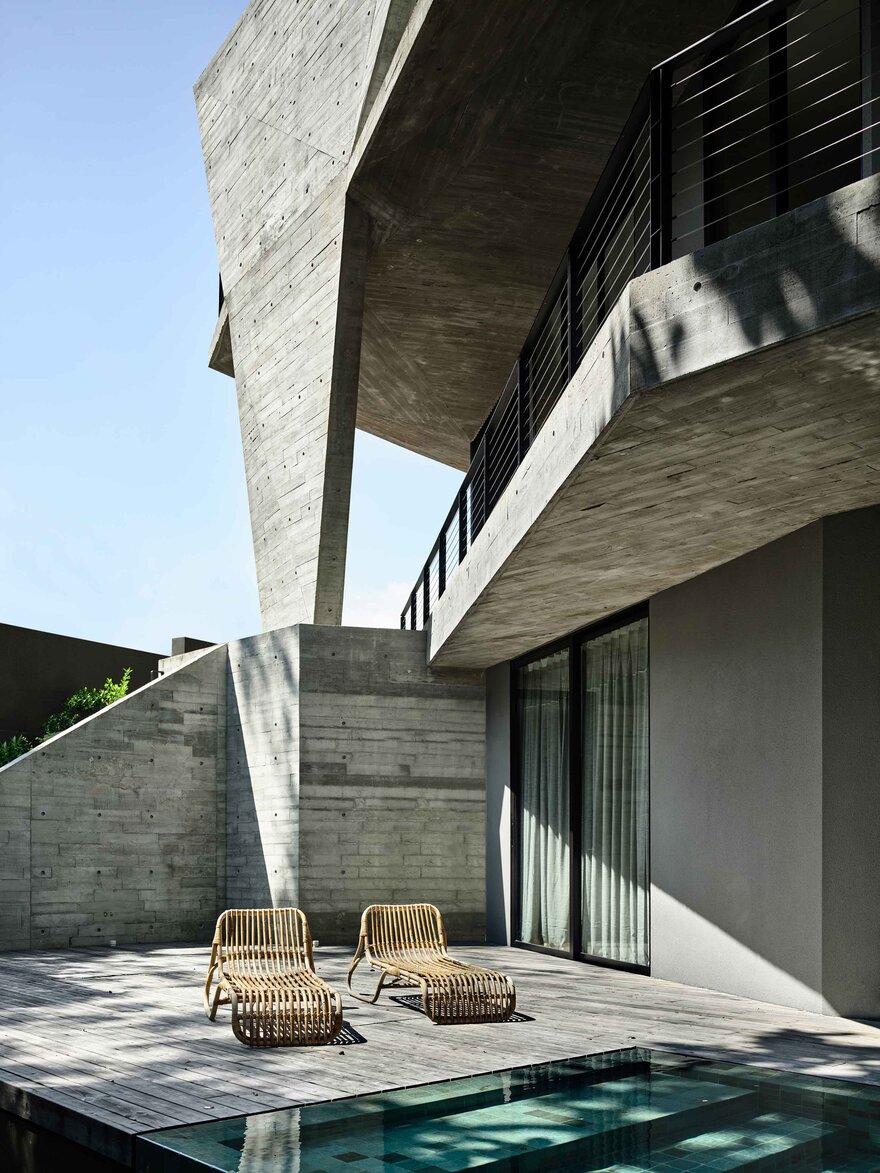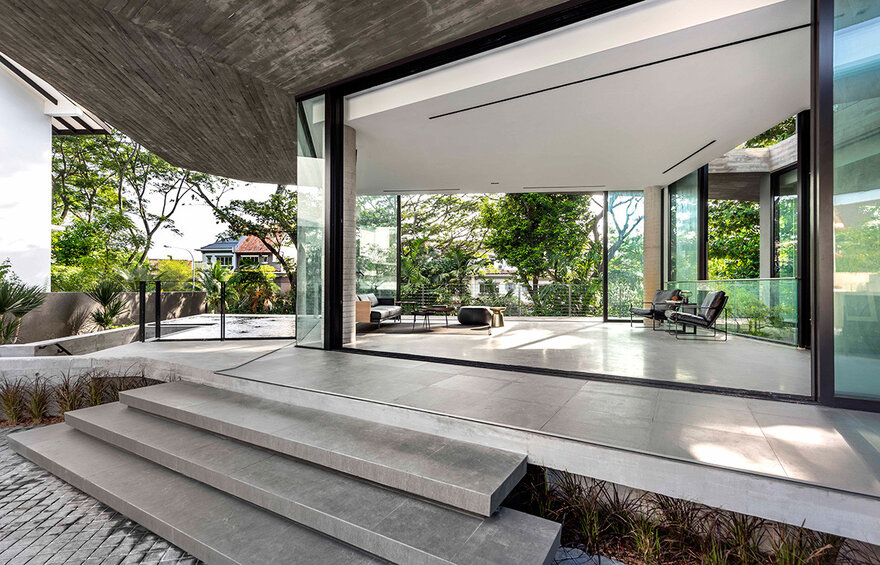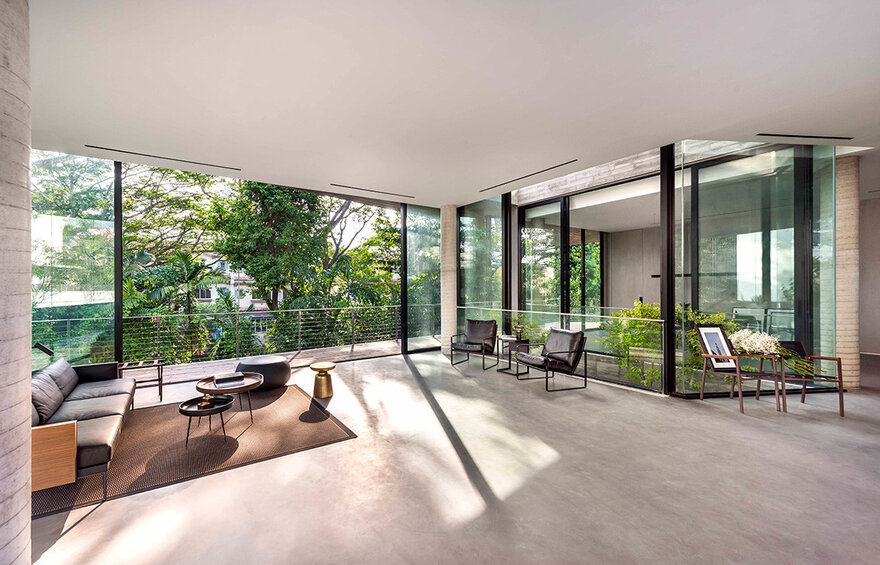 As for the indoor spaces, they're very simple and focused towards the views and the outdoor areas in general. The color scheme is reduced to neutrals with an emphasis on exposed concrete which is also true for the interior of the house so the design is actually very harmonious.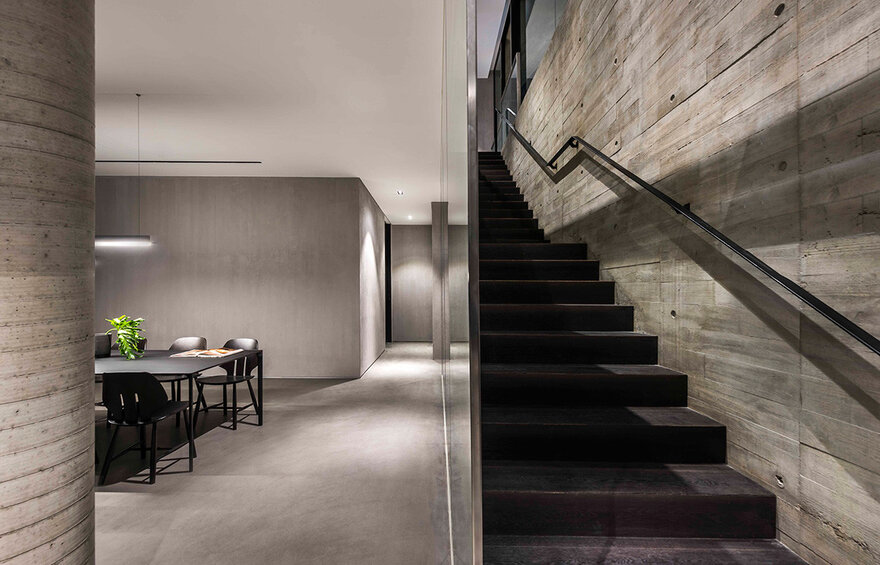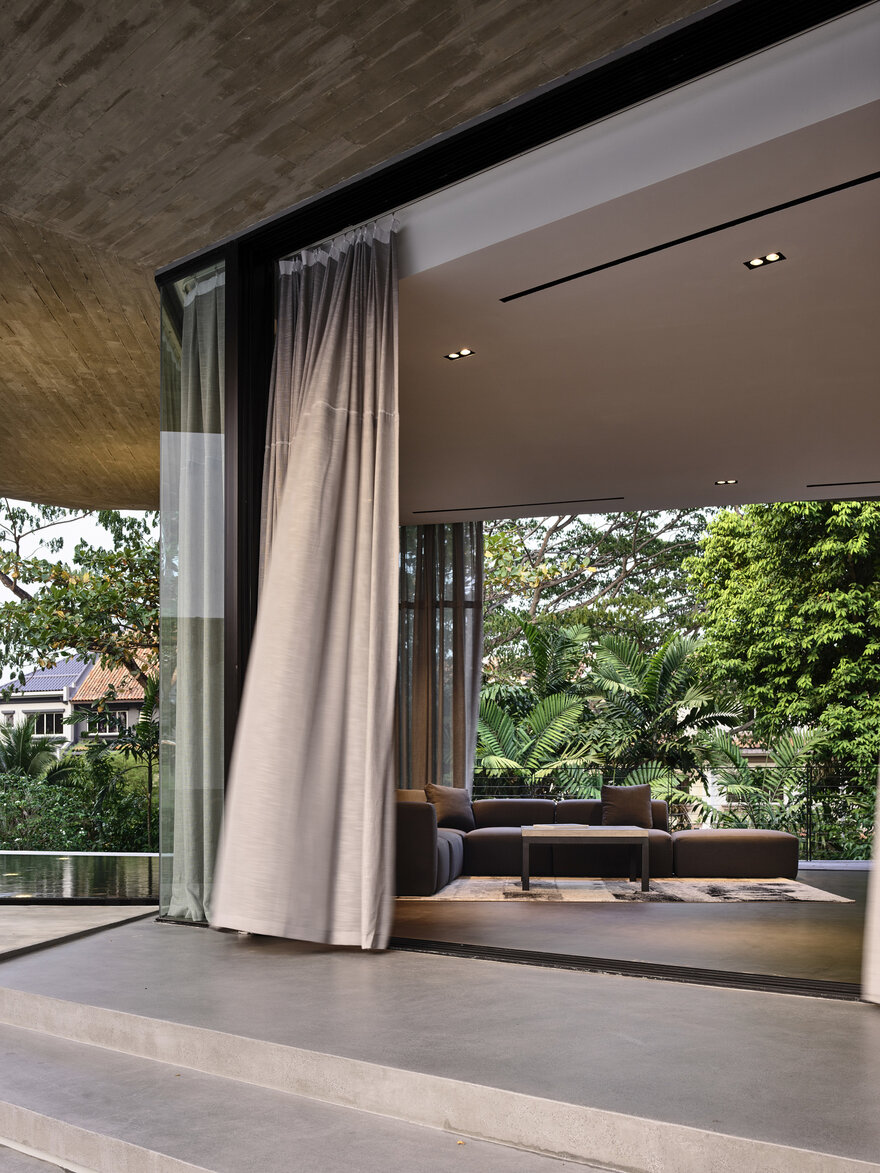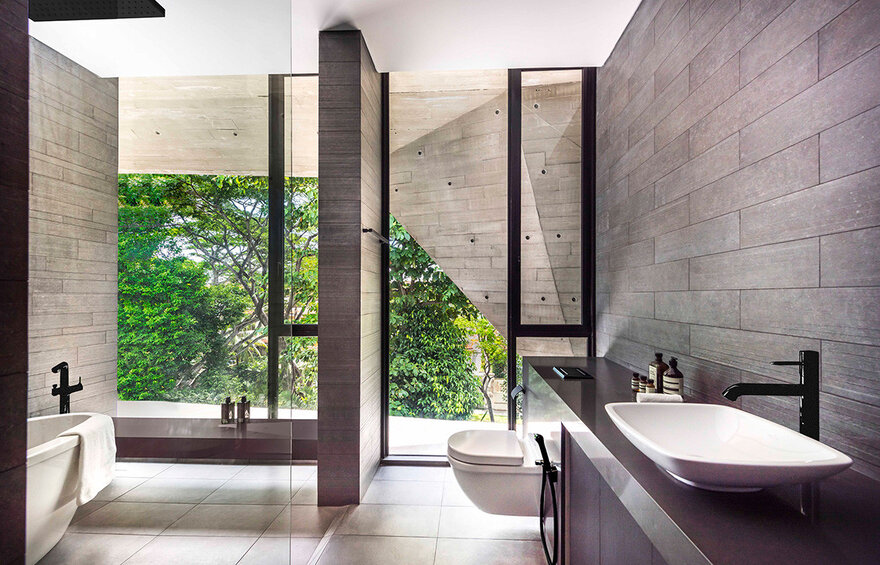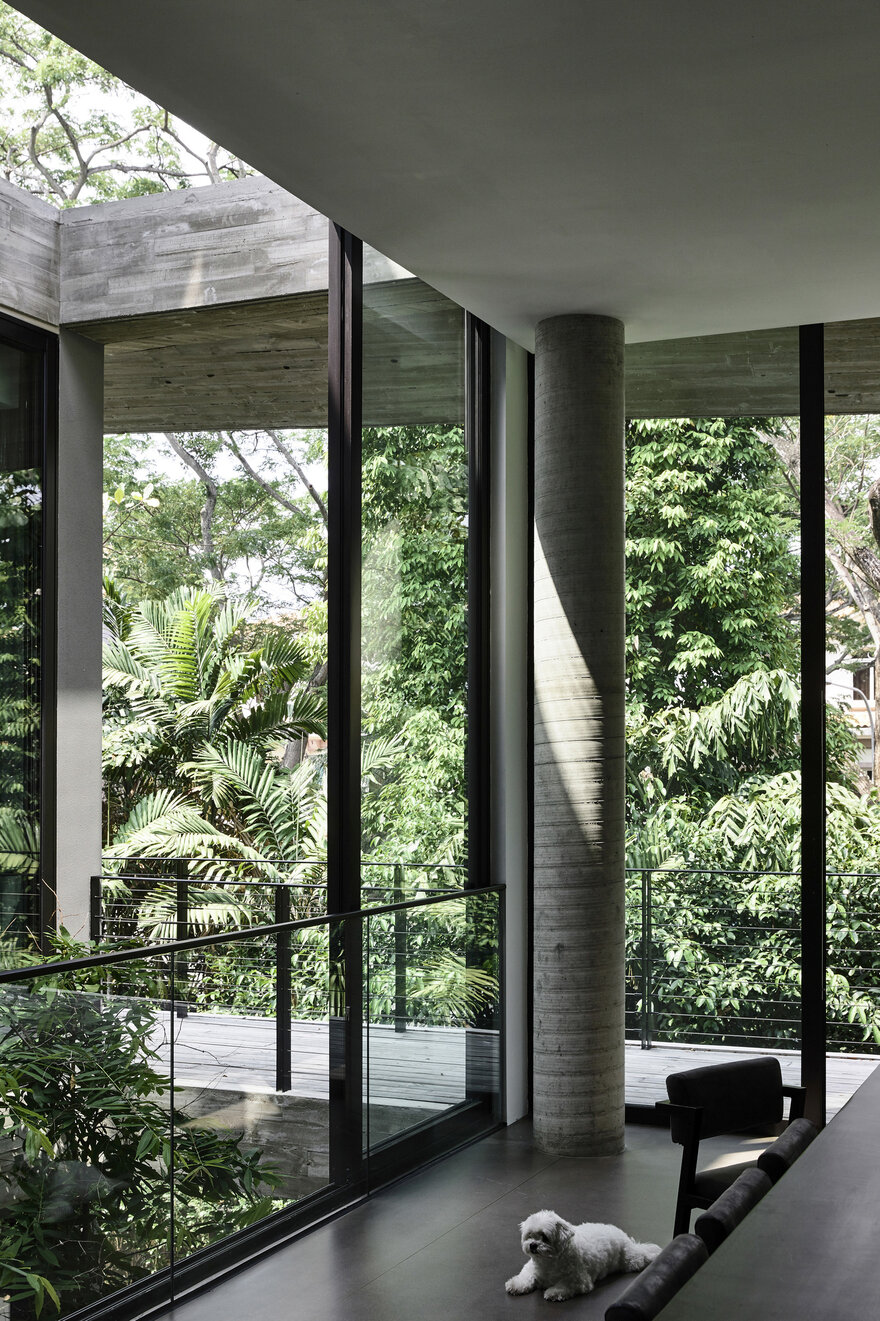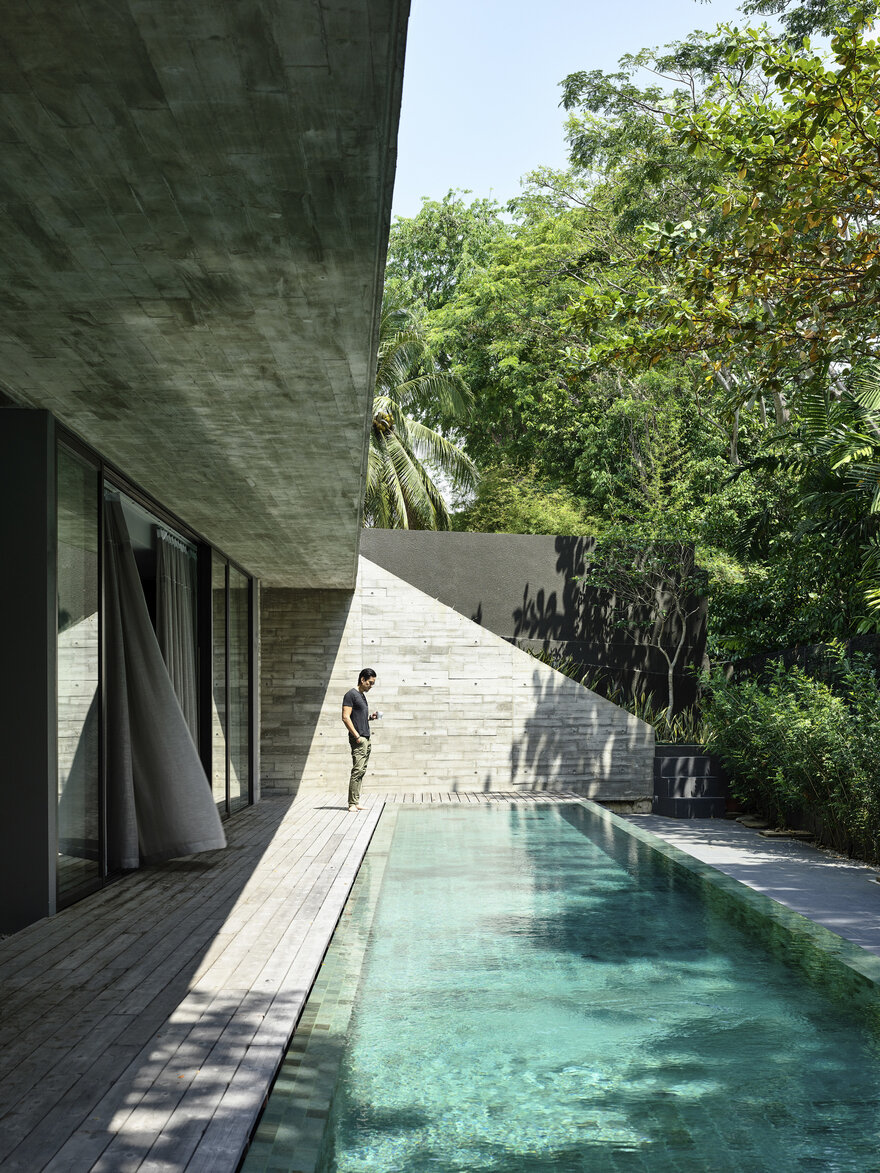 The post A Stylish Glass And Concrete House Shielded By Lush Greenery appeared first on Home Decorating Trends – Homedit.