Not every house has a sunroom but that doesn't mean this isn't a popular structure. In fact, sunrooms have been popular for quite some time now. At first they were merely screened-in porches, some with removable windows that were only used during the cold season. Back in the '60s patio enclosures were the big thing and then they turned into patio rooms, very similar to the sunrooms of today. Let's see how things evolved most recently.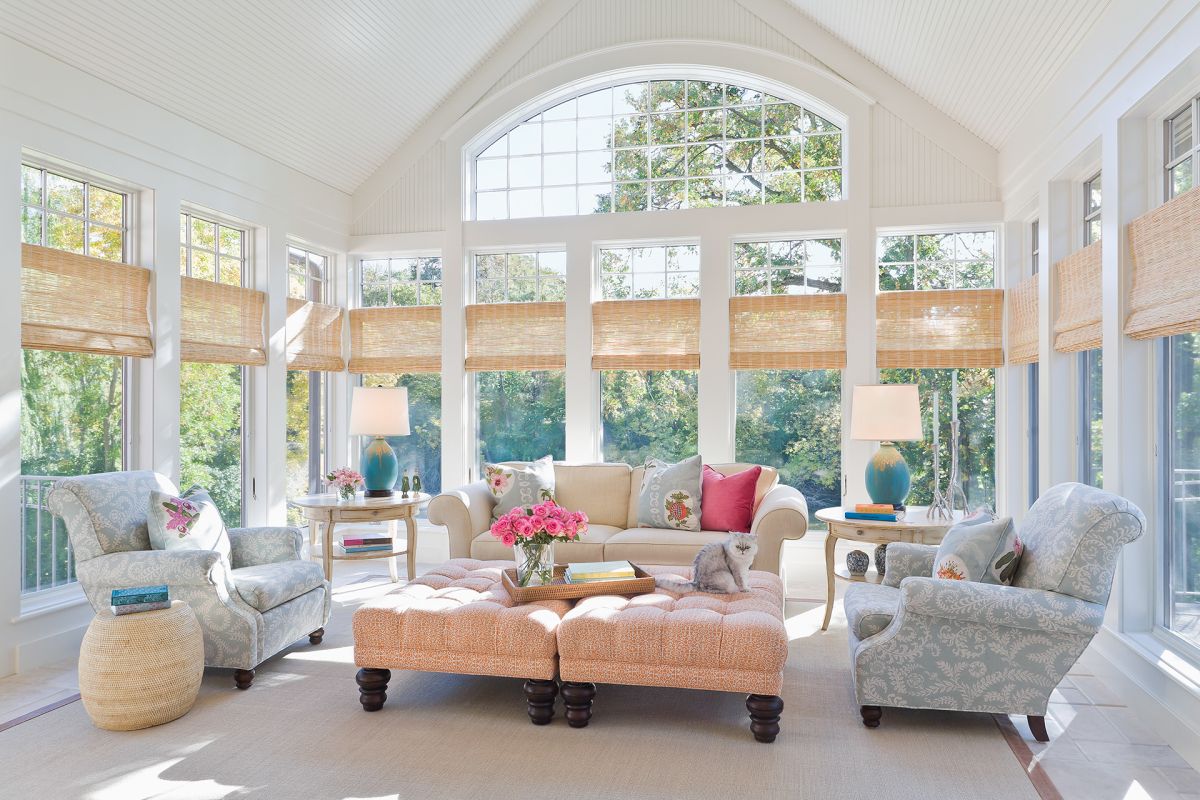 A sunroom is a space that lets you enjoy the outdoors without being exposed to the wind, dust, rain, bugs and other elements. It offer comfort and at the same time it brings the outdoors in as best as possible. This sunroom created by Lucy Interior Design is a perfect example of how this balance is achieved.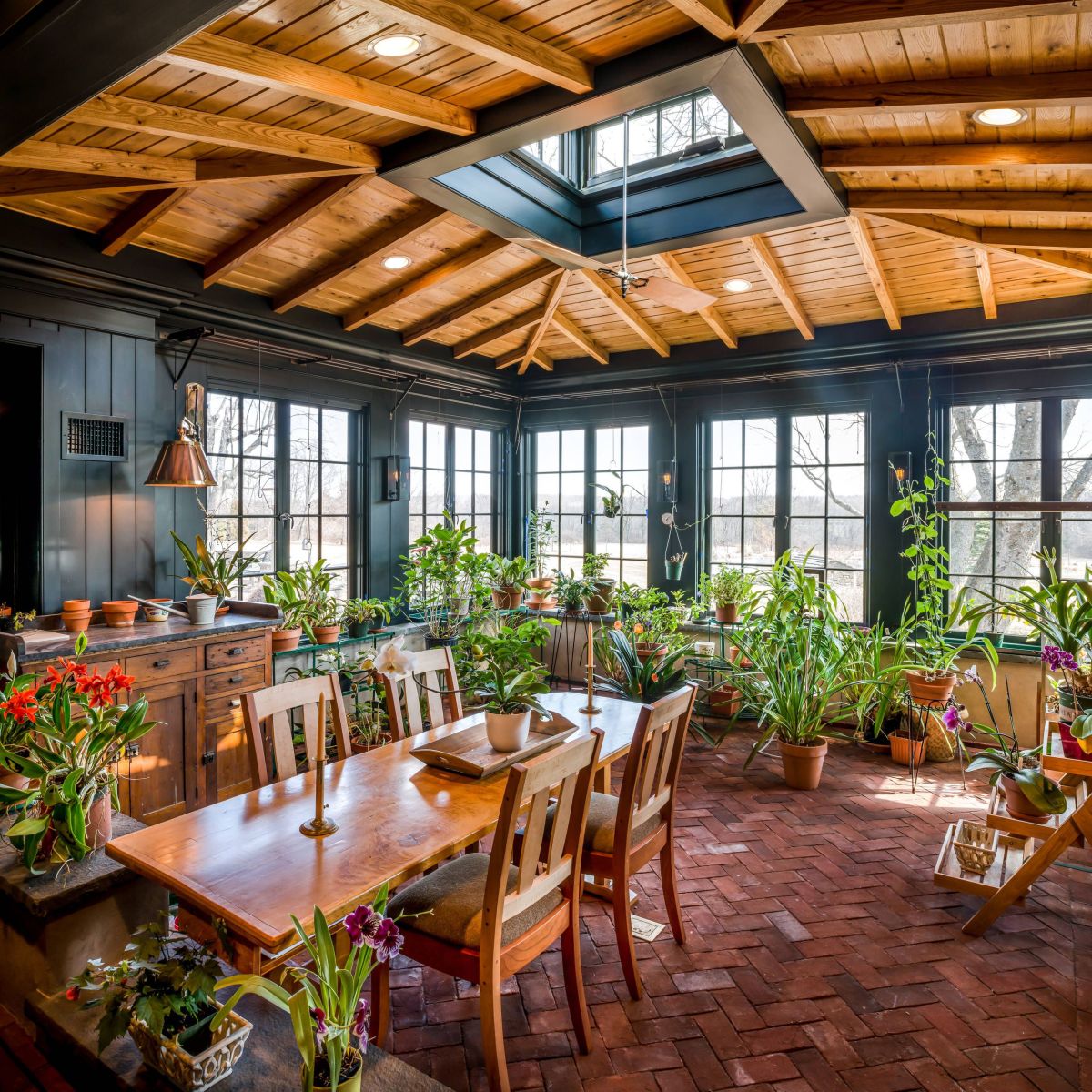 Many sunrooms are very bright and feature light colors but that's not always the case. This one right here is a great example. Designed by studio Period Architecture, this sunroom uses a selection of darker colors to create an outdoor-like experience. The plants are of course very important as well.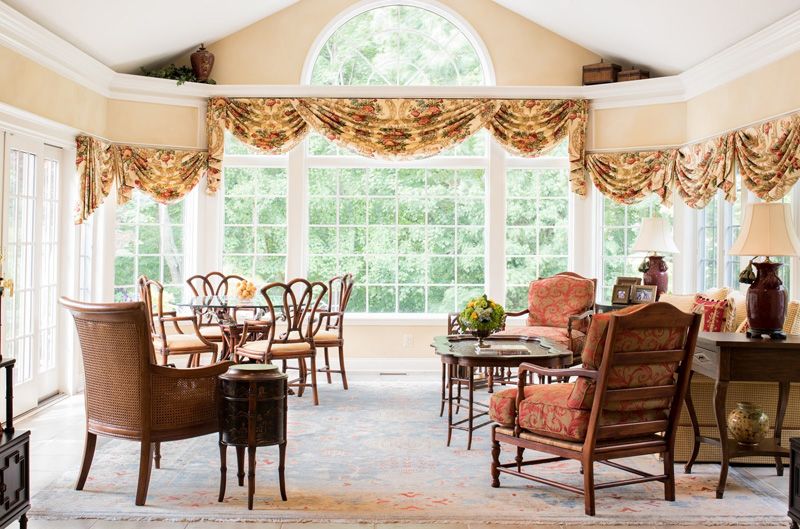 This is a sunroom created by studio Well-Designed interiors and it has a traditional aesthetic, one which creates a wonderful sense of familiarity and comfort that actually suits this space really well, giving it elegance and lots of character.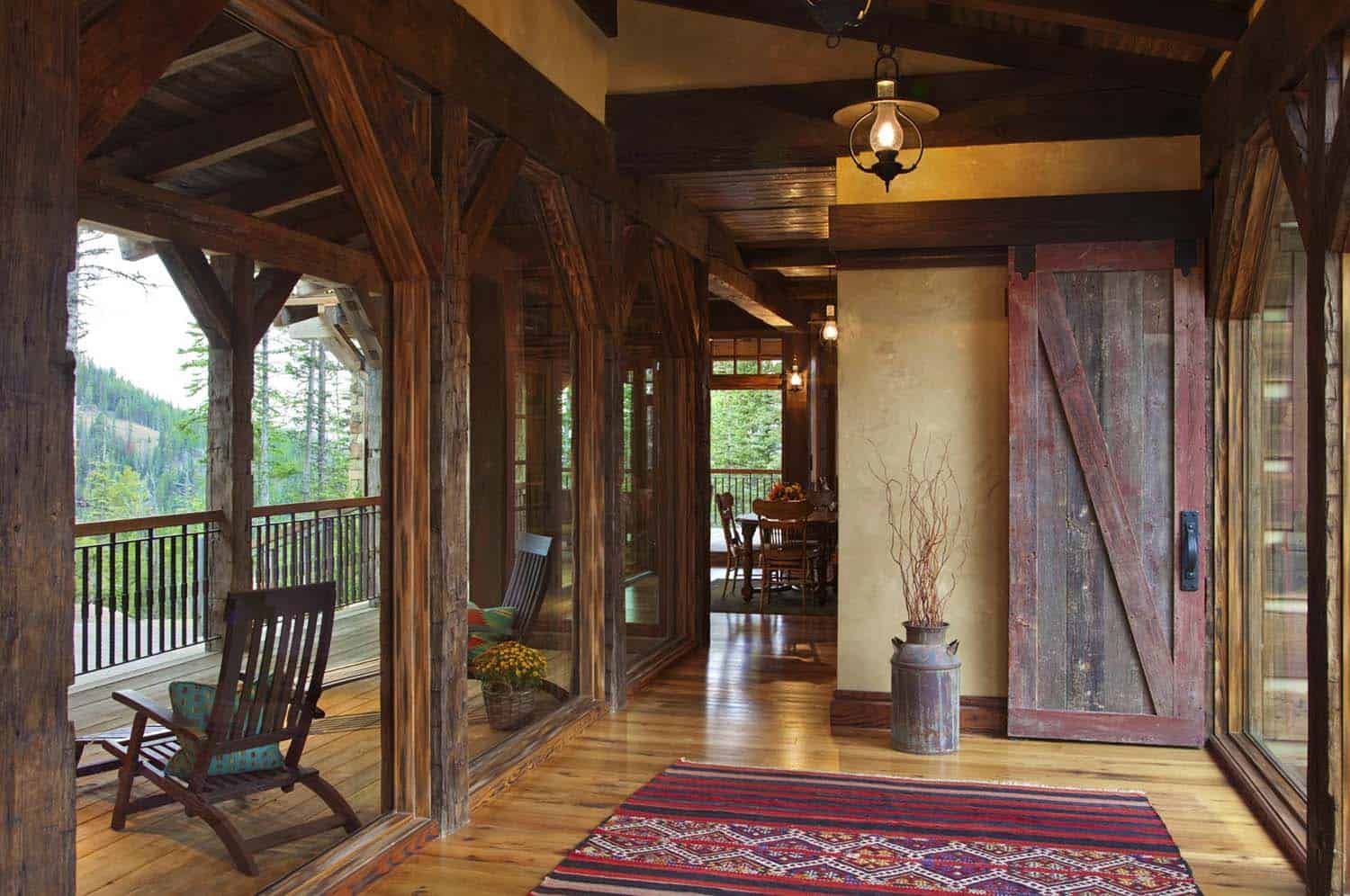 This cozy mountain hideaway designed by Van Bryan Studio Architects has a sunroom as well. It's actually more like an enclosed porch that's somehow both an indoor and an outdoor space, very familiar to the type of old-school patio enclosures popular back in the '60s.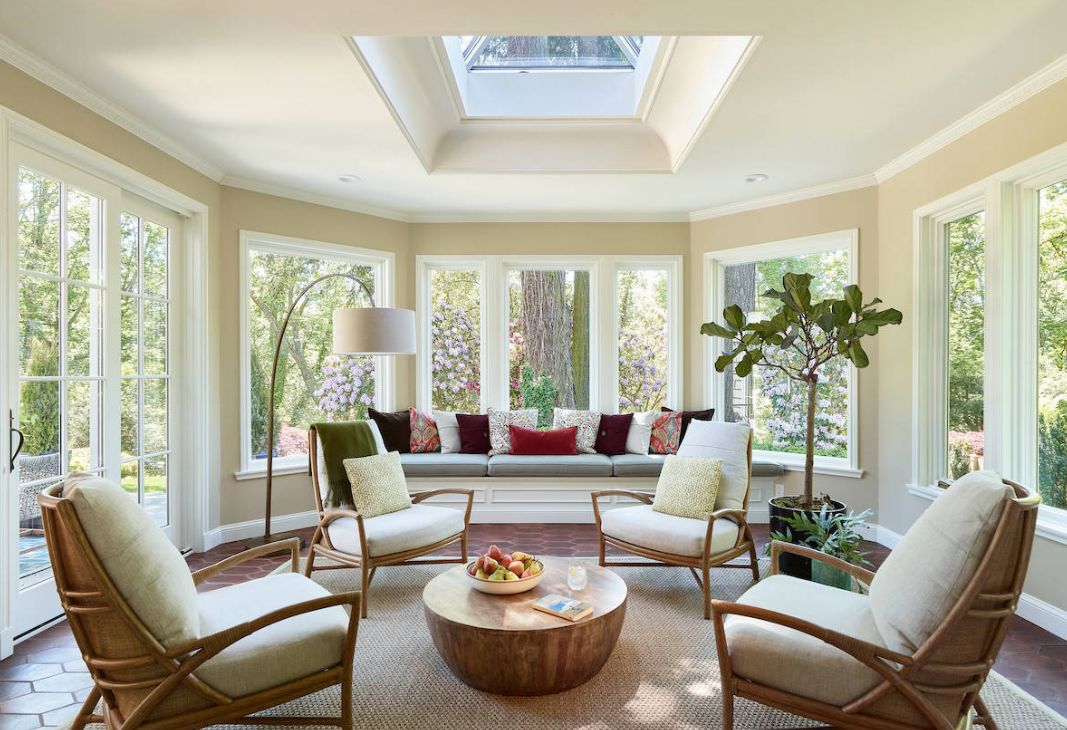 Some sunrooms also have skylights which bring in even more natural light, taking the whole indoor-outdoor relationship to a new level. Studio Jenni Leasia Design created one such space. It's bright, inviting and elegant and it has a very airy feel.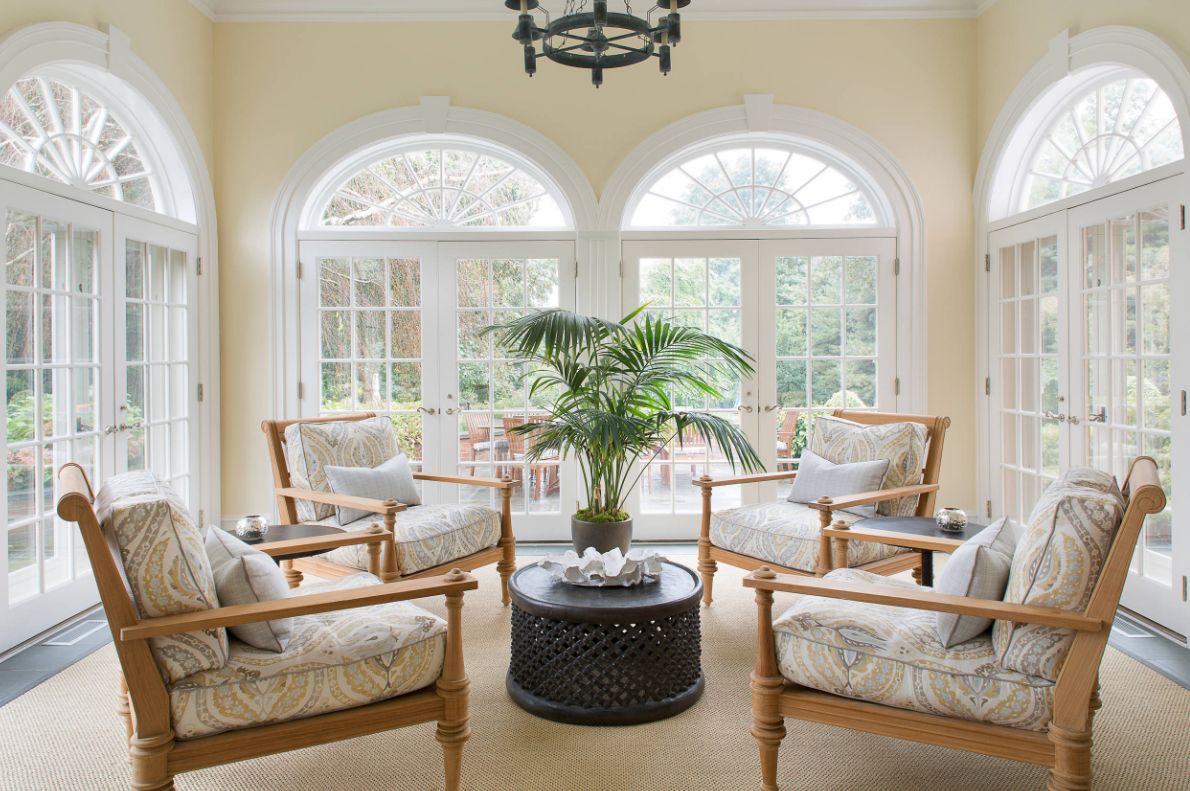 Similarly, arched windows can also bring in lots of light in a very elegant and beautiful way. It makes sense to want to make the windows look as best as possible since they are a very important part of a sunroom's design and structure.
To take things a step even further you can give a sunroom not only large windows and a skylight but also a glass roof. It would be very similar to a greenhouse and it would look amazing as a part of the garden or the backyard. A wonderful example is this project by B. Jane Gardens.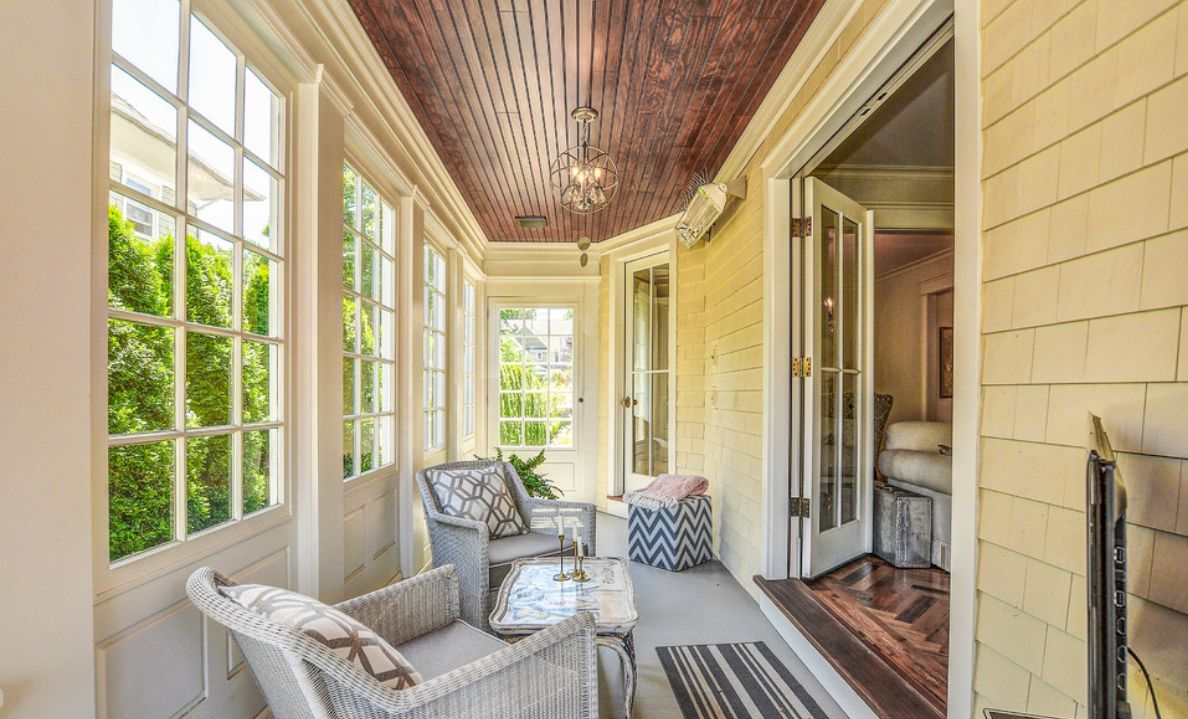 You can also think of a sunroom as a sort of balcony but for houses. This one is fairly small and looks a lot like an enclosed patio. It has a lovely rustic vibe but it maintains a traditional aesthetic throughout with a few modern twists and timeless little details.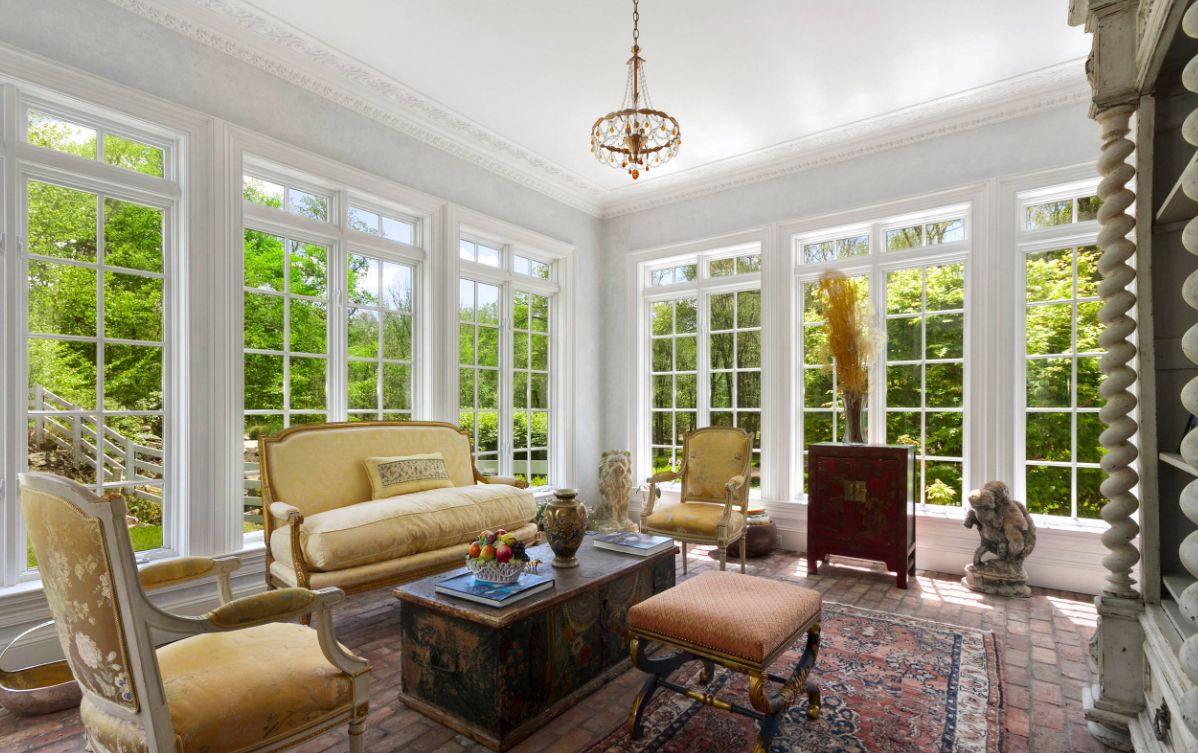 Here's yet another beautiful sunroom that captures the whole indoor-outdoor eclectic character just right. It has a brick floor often seen on patios and in gardens and a flat, regular white ceiling as you'd see in a typical living room. The rug and the furniture give it a living room-inspired appearance.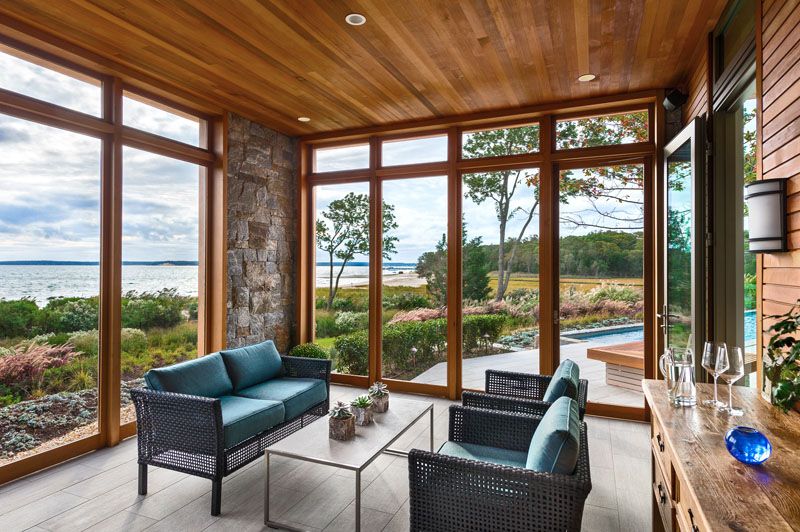 Yes, a lot of sunrooms have traditional or rustic designs but more modern versions do exist as well. A good example is a house designed by studio Blaze Makoid in New York. It has this cozy-looking sunroom with full-height windows, a wooden ceiling and stone accent wall.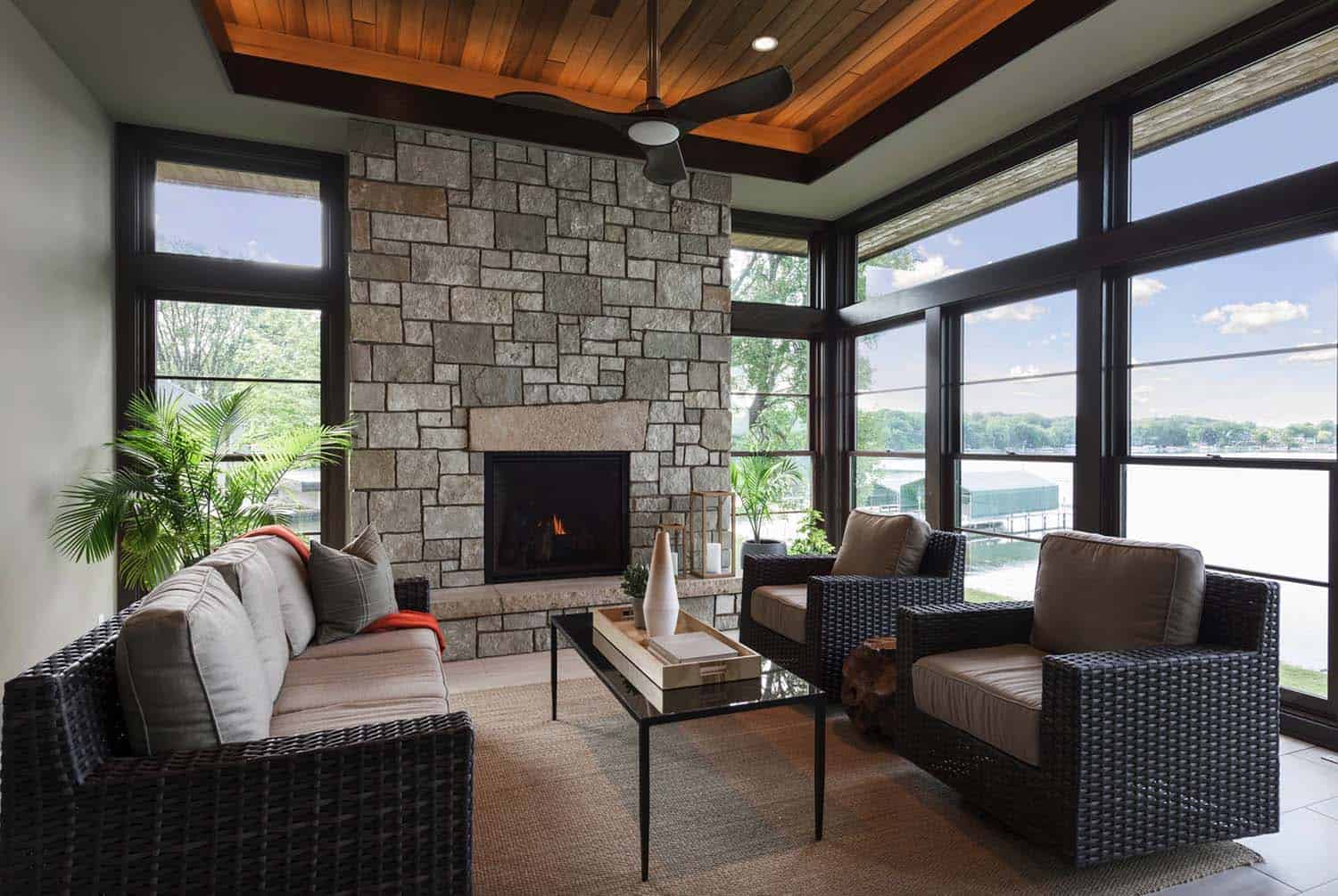 A lot of sunrooms also have fireplaces. Studio Alexander Design Group created one such space for a contemporary house which they built in Minnesota. The fireplace is the main focal point, complemented by large windows, comfortable garden furniture and a wooden ceiling.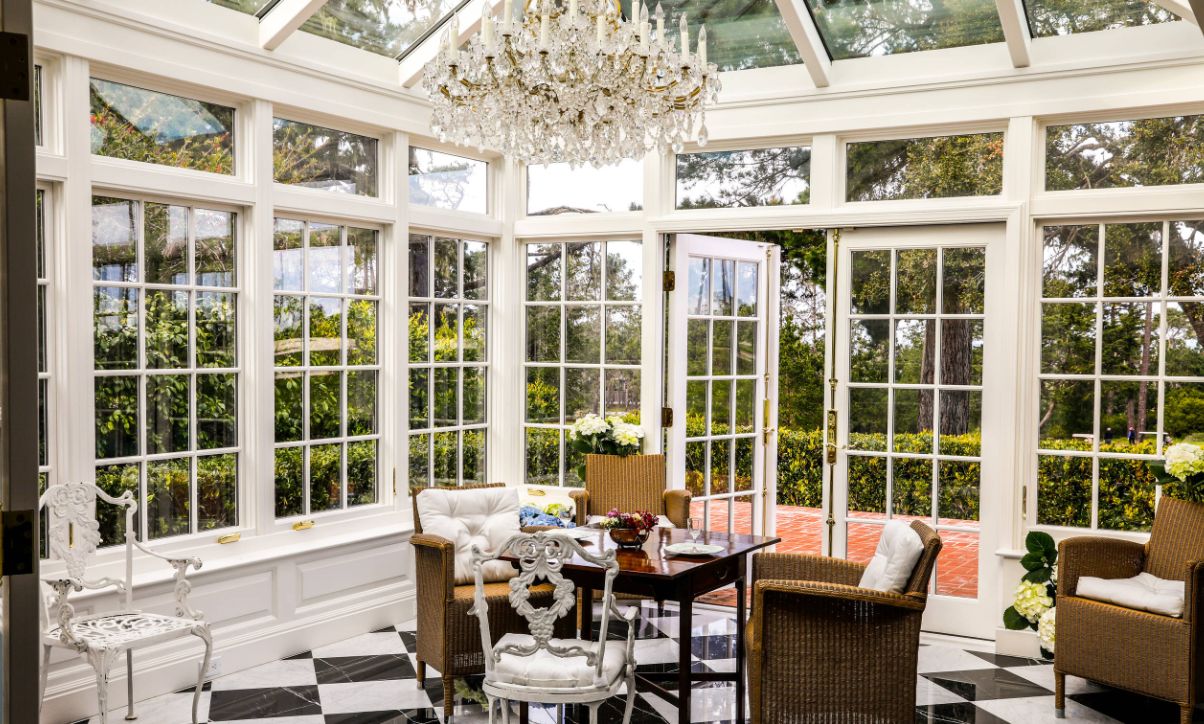 The glass ceiling of this traditional sunroom is complemented by a large and eye-catching chandelier that draws the eye up even at night. The floor has these black and white tiles arranged in a checkerboard pattern that balance out the design. A more modern design would simplify some of these elements, putting emphasis on the views rather than the interior design.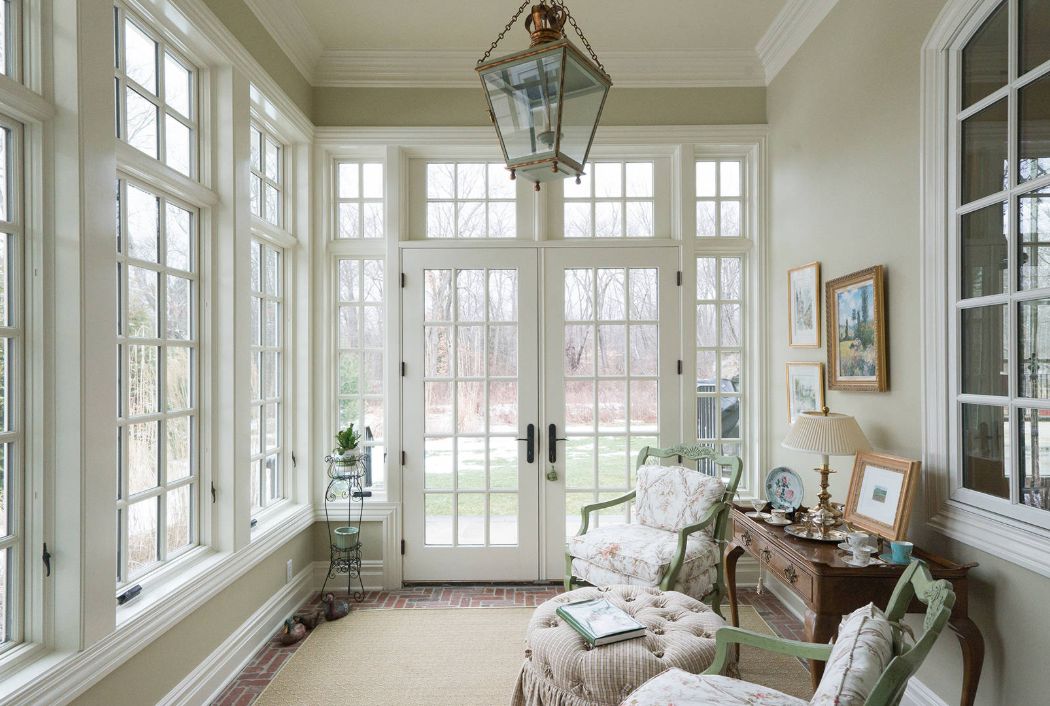 A standard ceiling sets here the tone for a sunroom that has more of an indoor kind of vibe. The brick floor does add an outdoorsy feel to the decor but then again everything else suggests a cozy and eclectic aesthetic which is basically what sunrooms are all about. We like the soft colors and subtle green accents. They create a fresh decor and go well with the warm neutrals.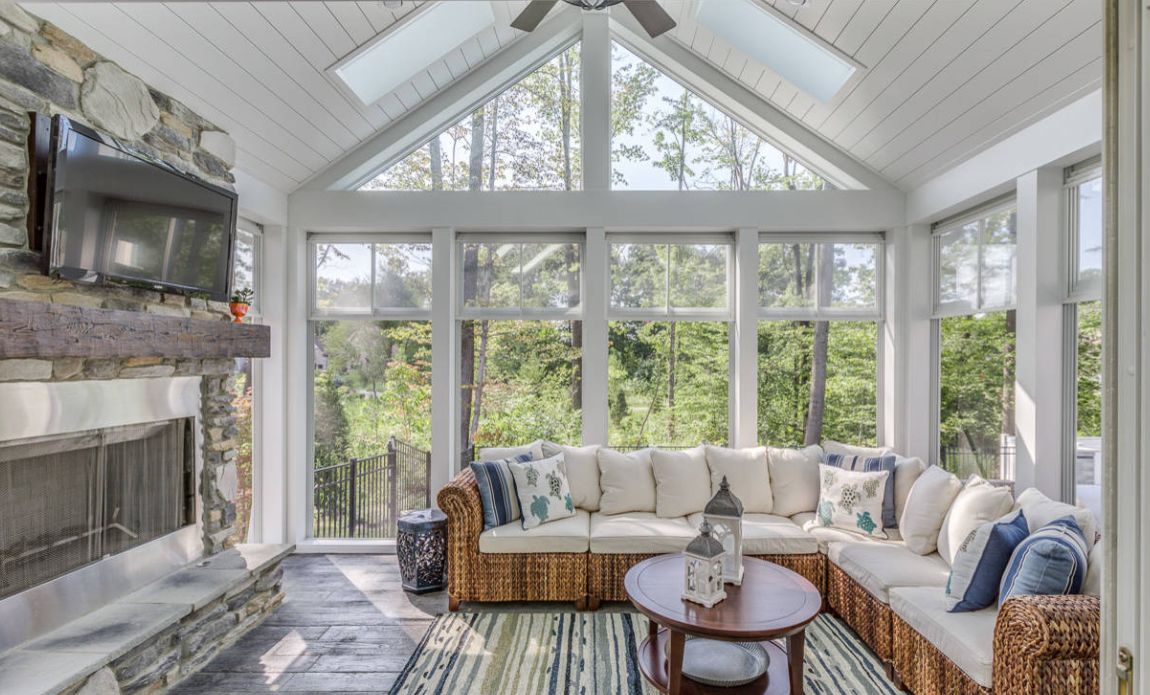 If there's enough room in there, you can transform the sunroom into a sort of second living room. This one has a fireplace and even a TV mounted on the wall just above it. It also has skylights and lots of windows like a typical sunroom would. The area rug, comfy furniture and wooden floor complete the decor.
The post Beautiful Sunroom Ideas That Bring The Indoors Outside appeared first on Home Decorating Trends – Homedit.