Halloween is already at our doorsteps and Thanksgiving is not too far away. You probably have completed decorating you home for the festivities ahead with plenty of spookiness and are just waiting for the big day (or should we say, night) to roll in. But that does not mean all the work is done. In fact, the parties and festivity is just getting started and over the next few months, you will have plenty of occasions where hosting friends and family is a must. This will extend into the New Year as well and that makes 'now' a great time to get the dining room right!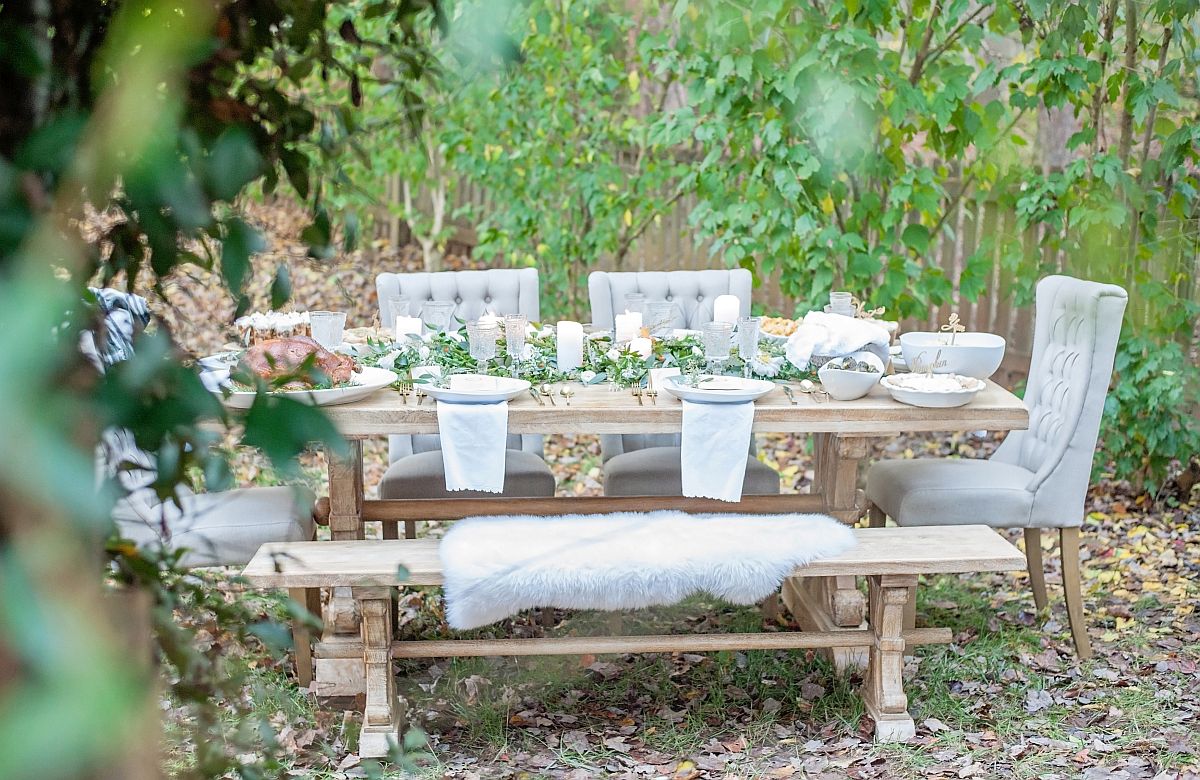 Yes, it is not too late to jump in on the trendy bandwagon and give your dining space a smart makeover that makes it absolutely perfect for hosting fall festivities. Some of these demand very simple changes in terms of style and accessories if you already have a modern dining room in neutral hues. Others take you down the path of a more extensive makeover. No matter which way you wish to move forward we are here to help you as we showcase the best fall dining room trends along with ample inspiration. Time for the visual feast to begin –
Coastal and Shabby Chic
We are not really big on changing the style of a room all too often. It is time consuming and often you are tempted to go for another makeover once the current trend fades out. But with a style like coastal chic, it is safe to say that you dining room would 'stay relevant' for years to come and with plenty of panache! Another style that you might want to try out his fall is shabby chic. With its casual elegance and all the white involved, you can easily alter this dining room for Thanksgiving, Christmas and New Year parties that are to follow in the next few months.
RELATED: Trending Dining Room Styles for Summer and Beyond: 20 Ideas, Inspirations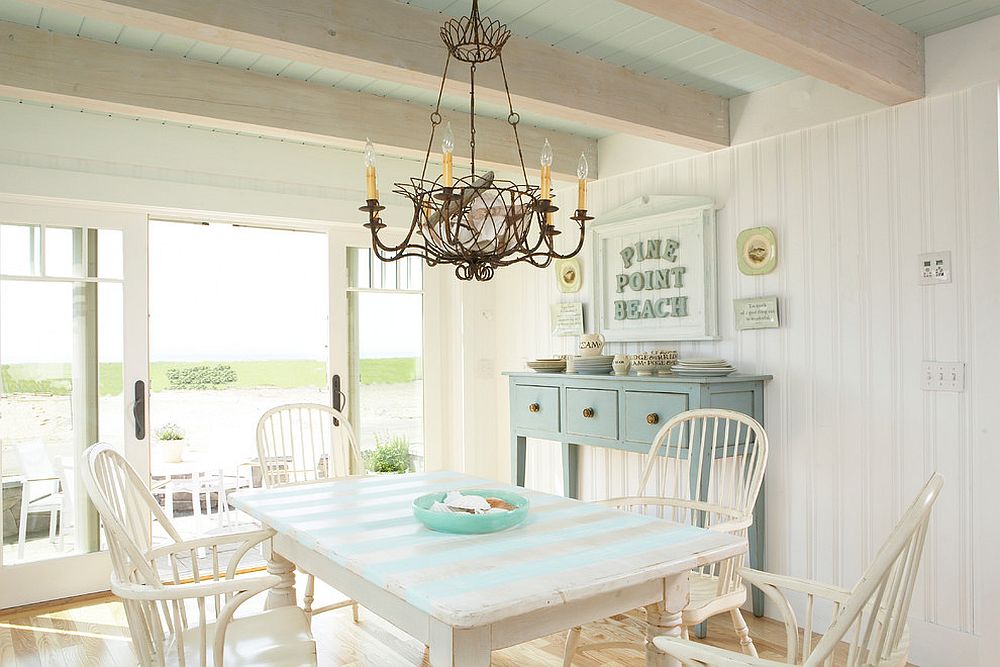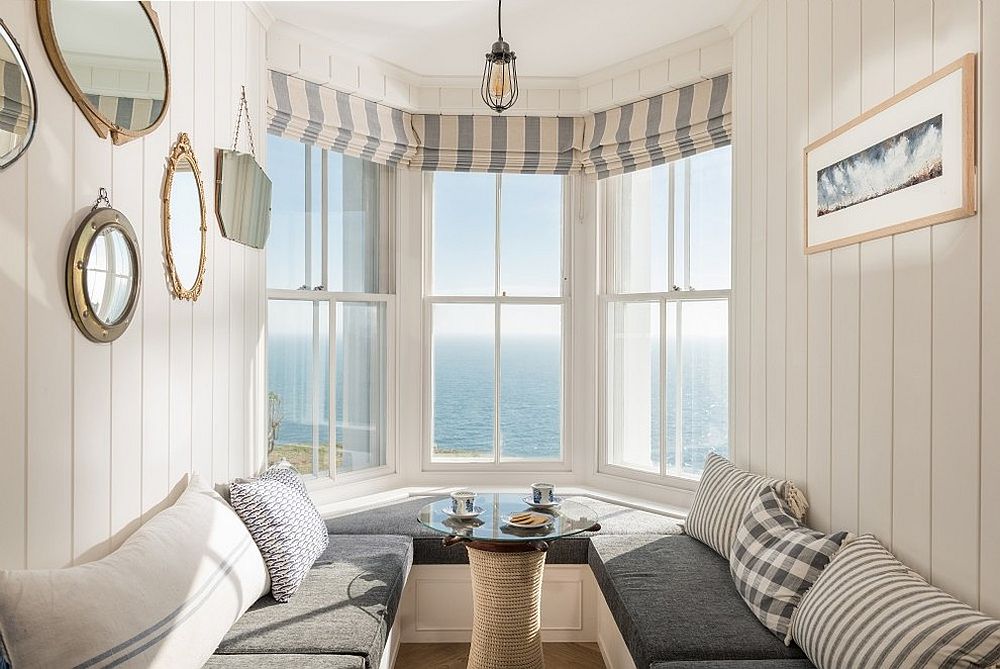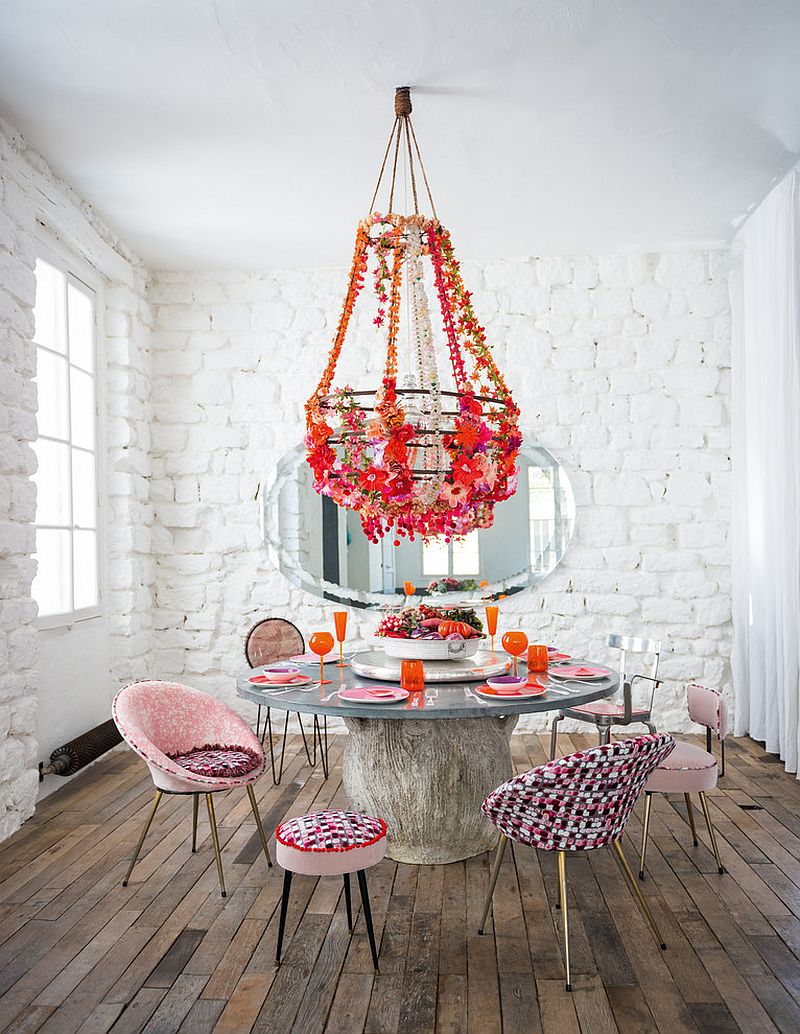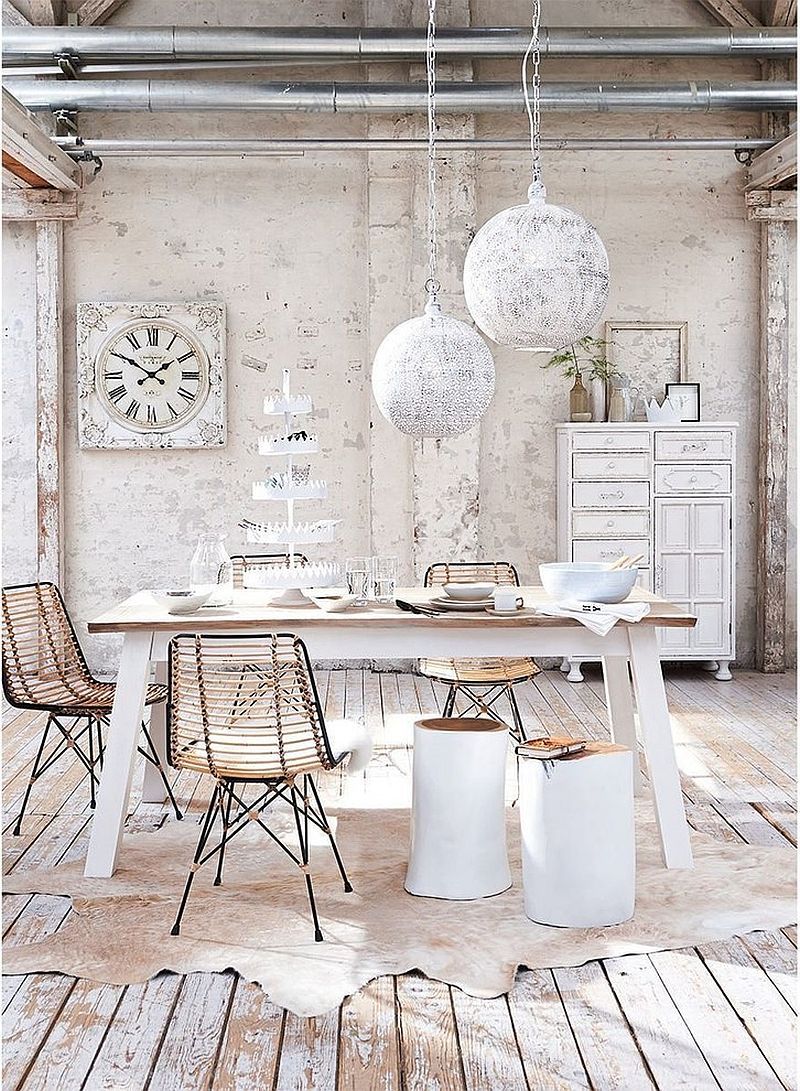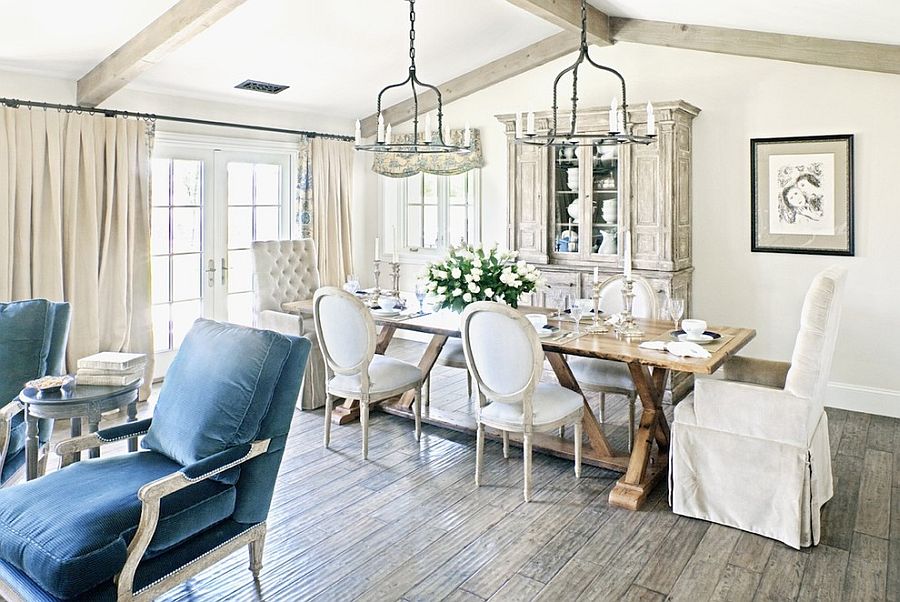 Taking Dining Outdoors!
This is one tip that we suggest with a healthy dose of local weather forecasts and generally the overall climate of the region you live in. Nothing feels more magical than an outdoor dining room that sits in the privacy of your garden and gives everyone in the family a chance to enjoy the colors of fall. Even I the small urban patios, decks and other outdoor hangouts, a smart dining area with string lighting, a bit of greenery around and the right decorative pieces can perfectly capture the festive spirit. This fall, enjoy the last few (relatively) warm days and take the party outdoors!
RELATED: 25 Living Room Color Trends for Summer and Beyond – Ideas, Photos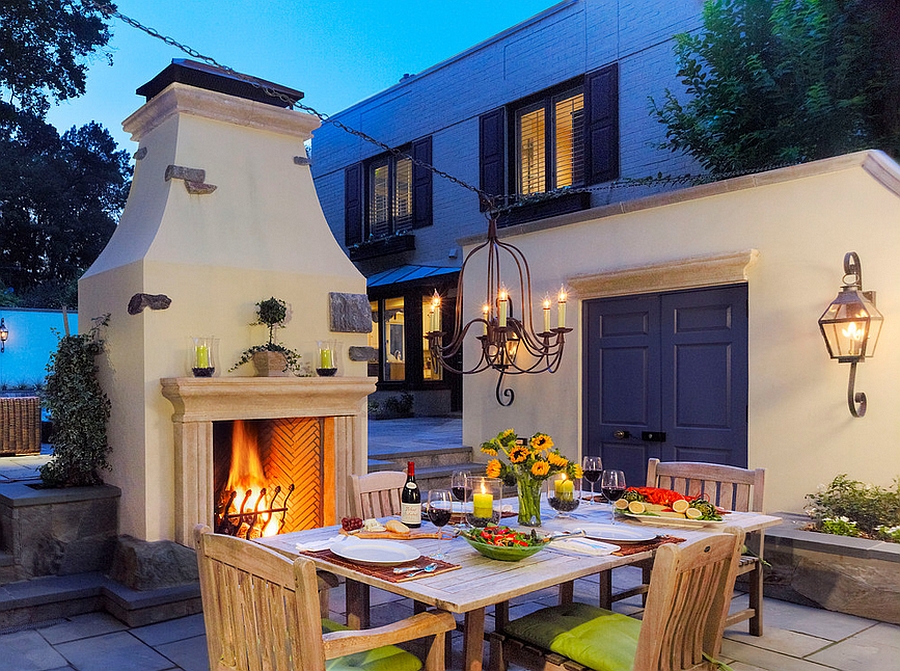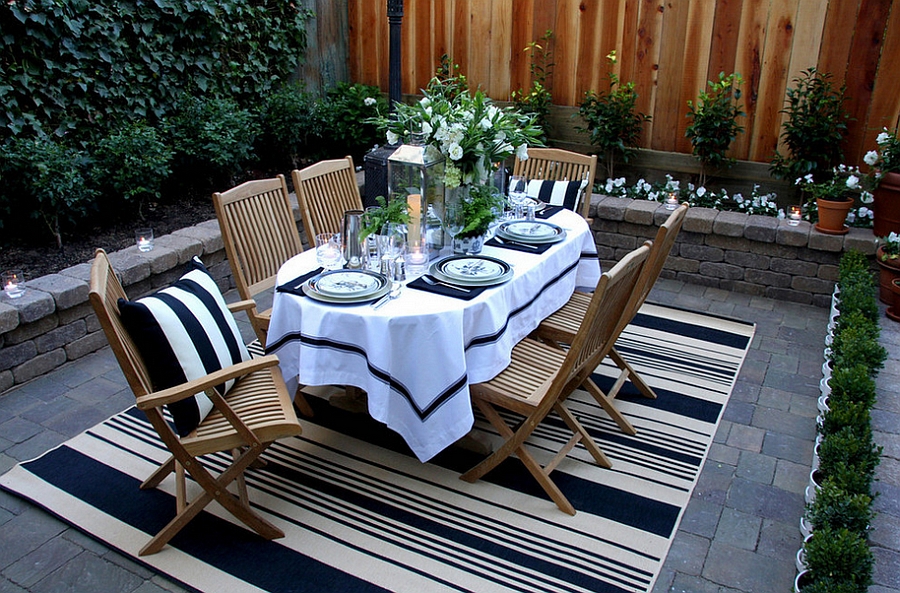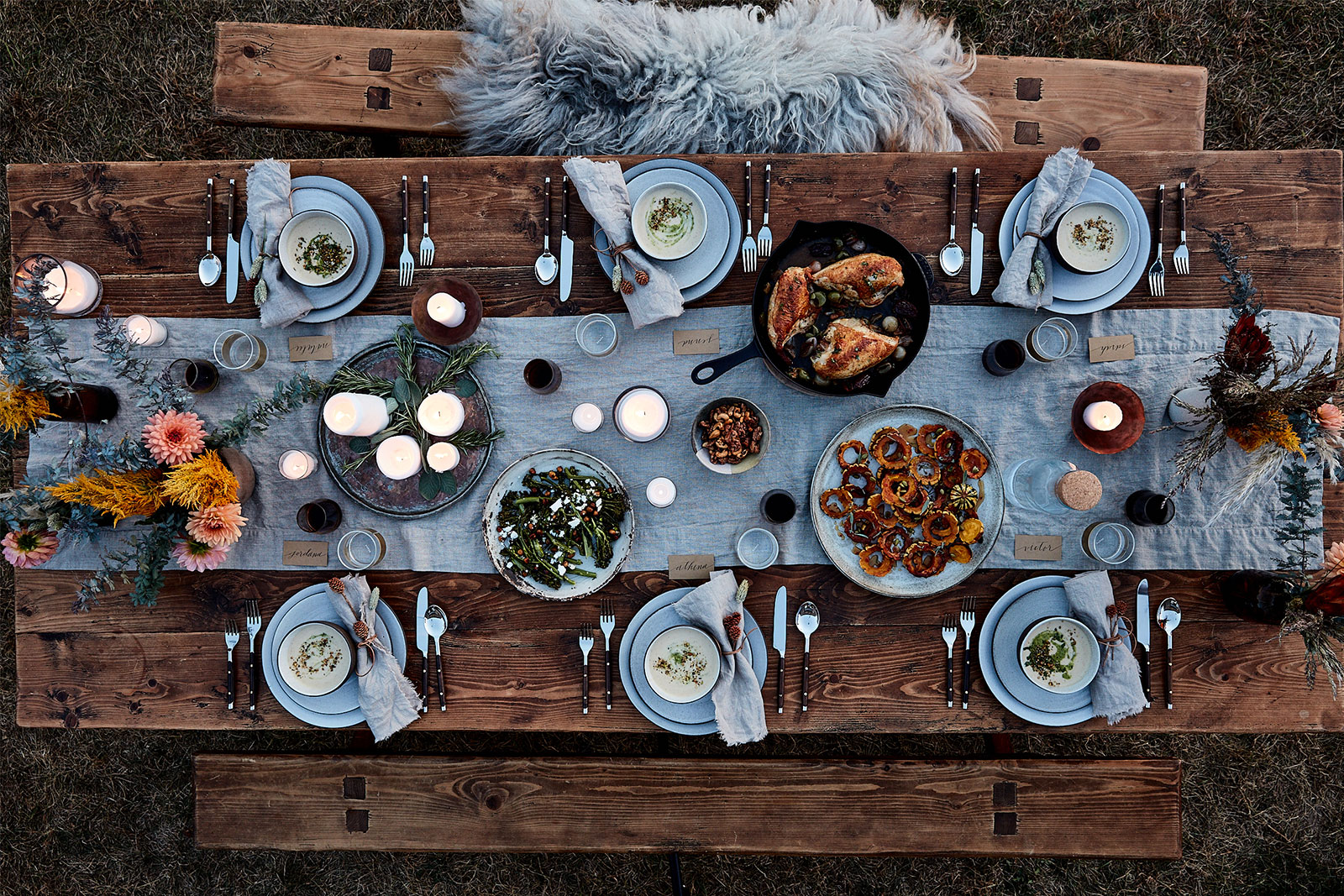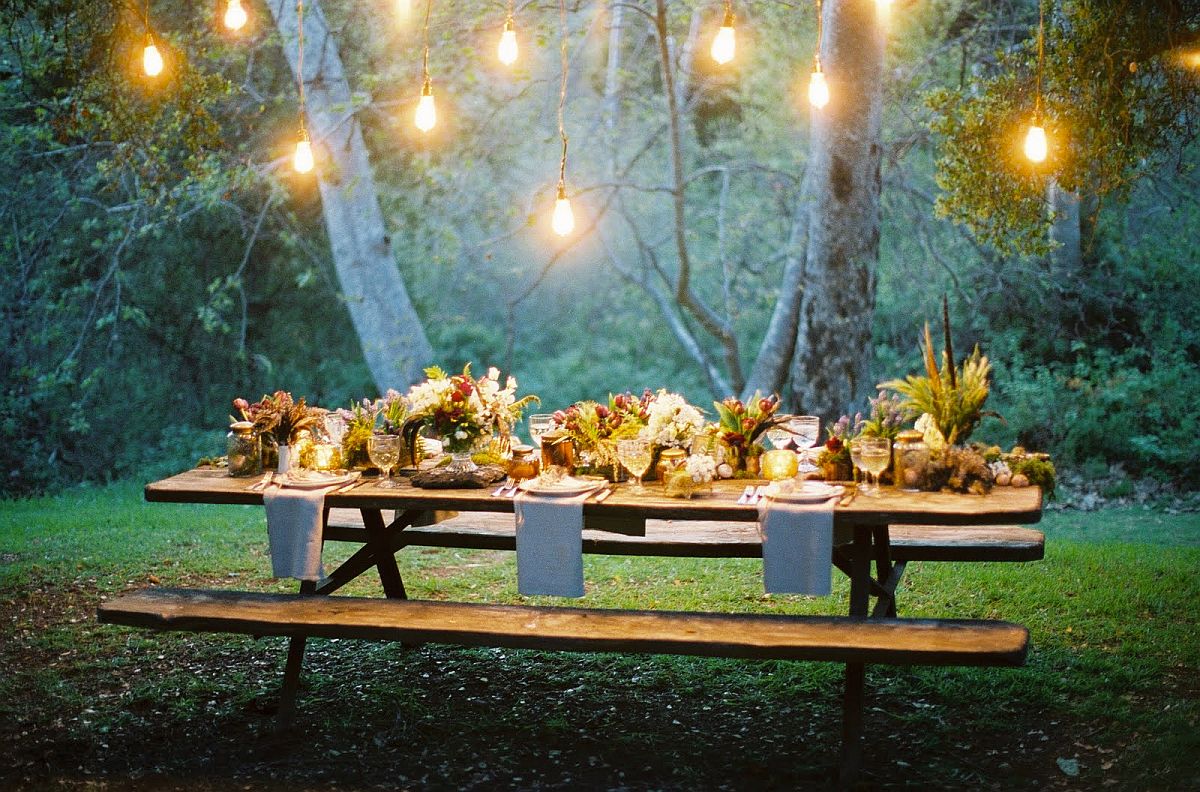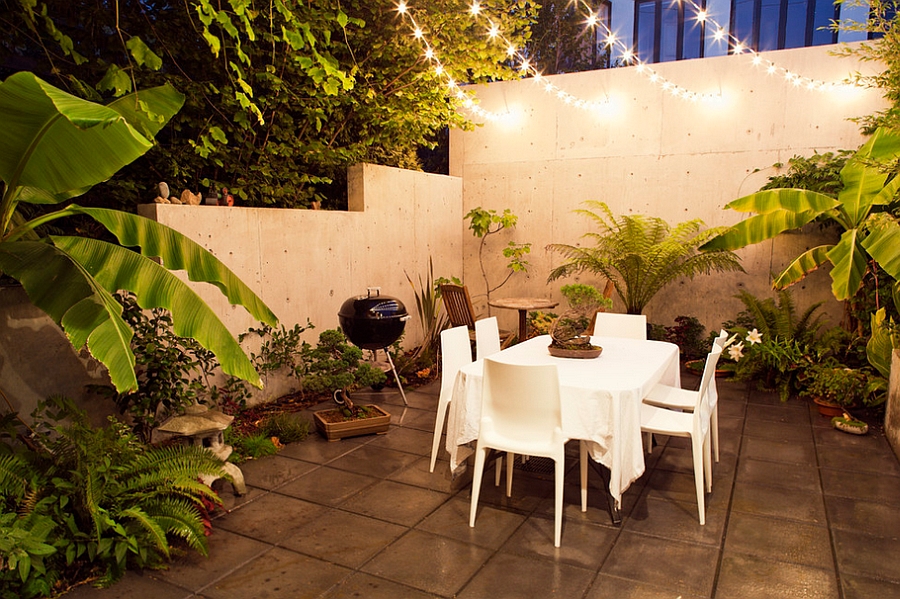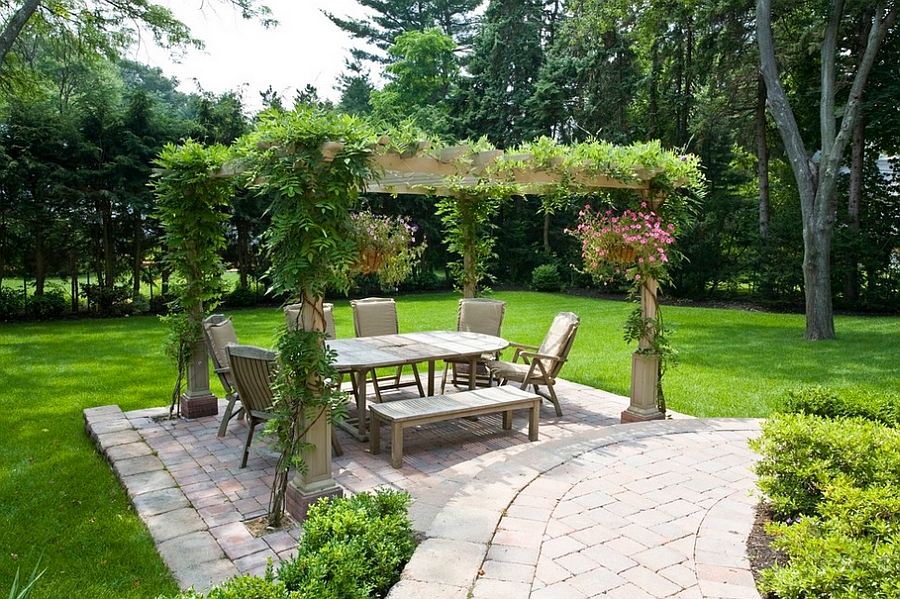 A Kitchen-Centric Celebration
If you have ever lived in a house where there is considerable distance between the kitchen and the dining area, then you will easily understand all the benefits of keeping them together! It not only saves space, but also makes cooking and hosting a small family dinner much easier. Dining areas in the kitchen create a cozy social zone where no one is excluded and bring people together with ease. In modern apartments where every inch matters, this also frees up an additional room that can be utilized as a second bedroom or home office. This might sound like a simple idea, but it is one that works wonders!
RELATED: 40 Fall Bedroom Trends that are Must-Try: Ideas, Photos and More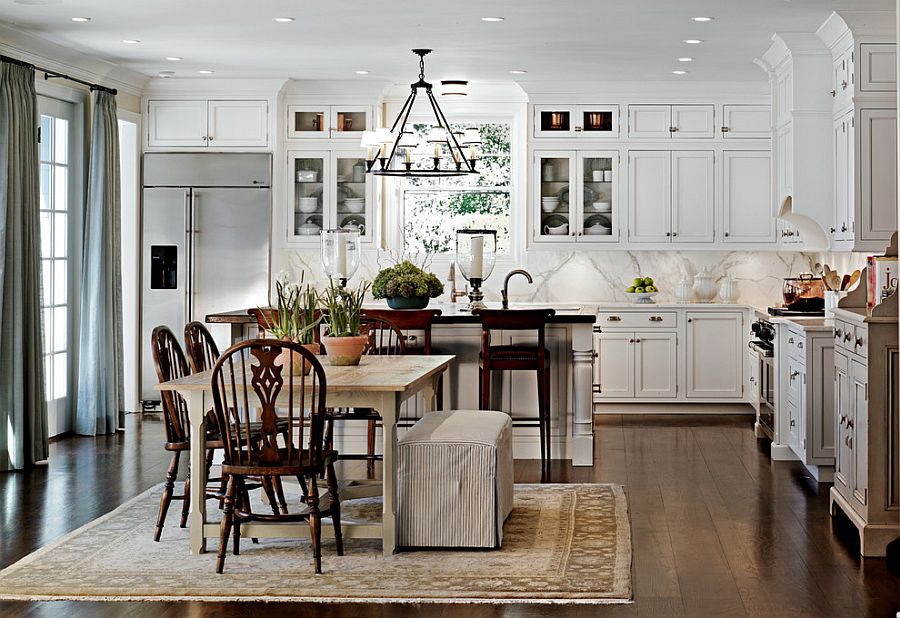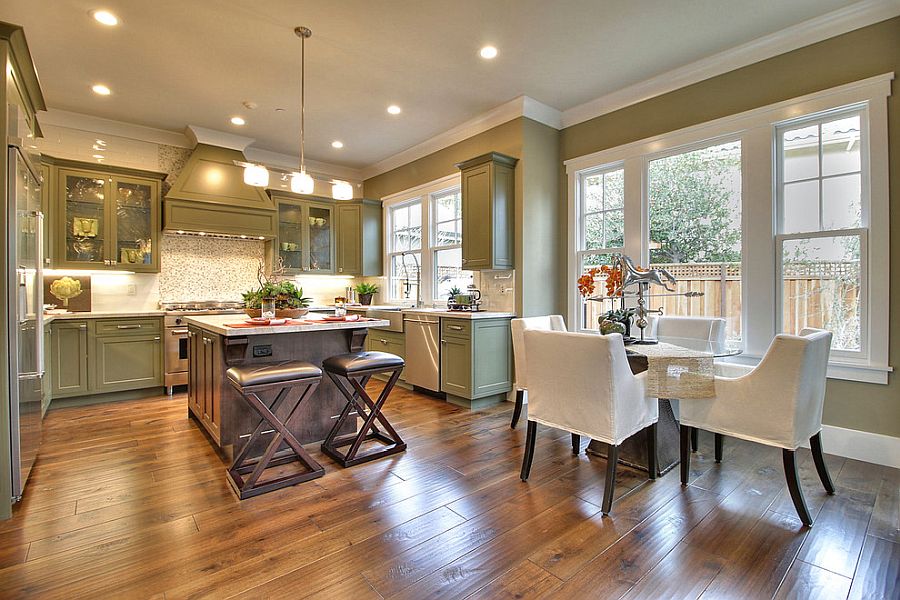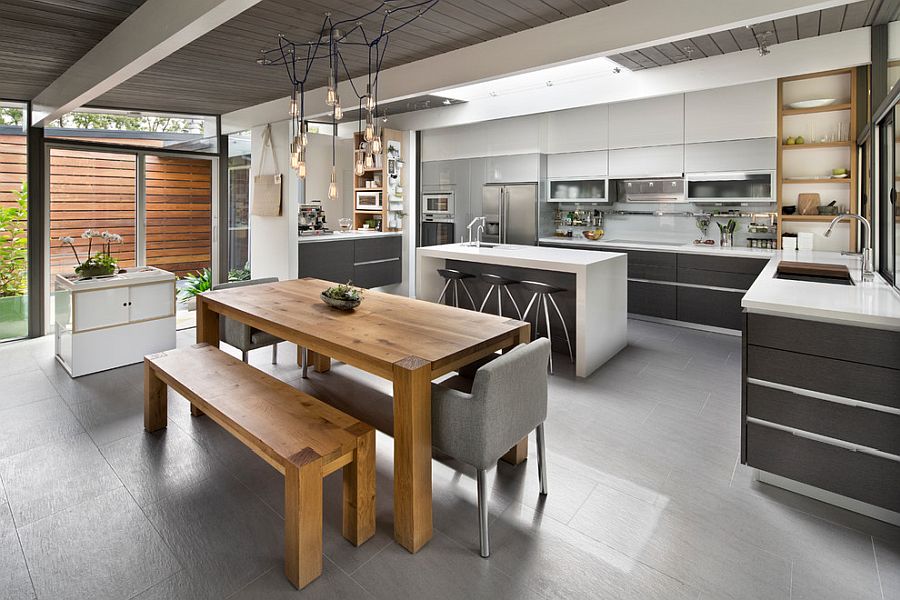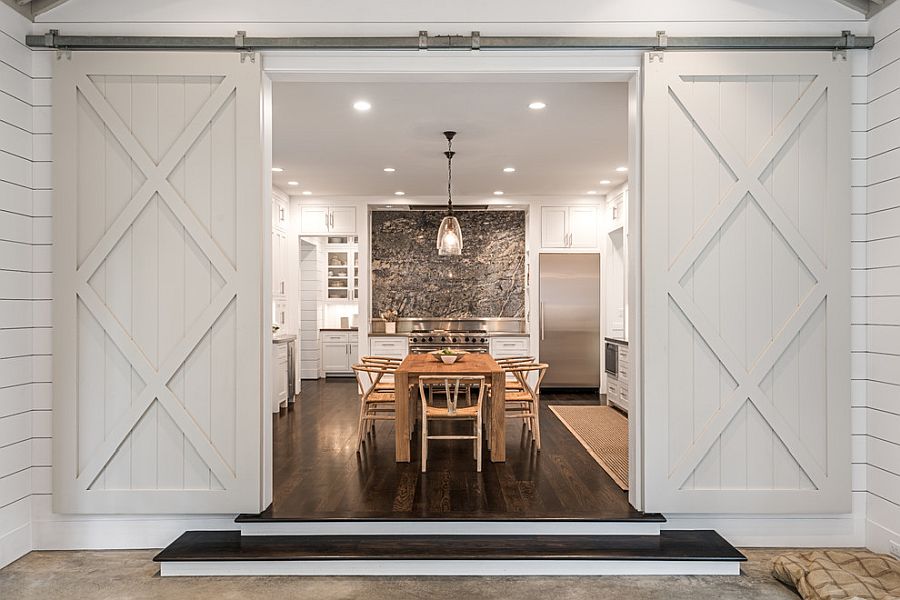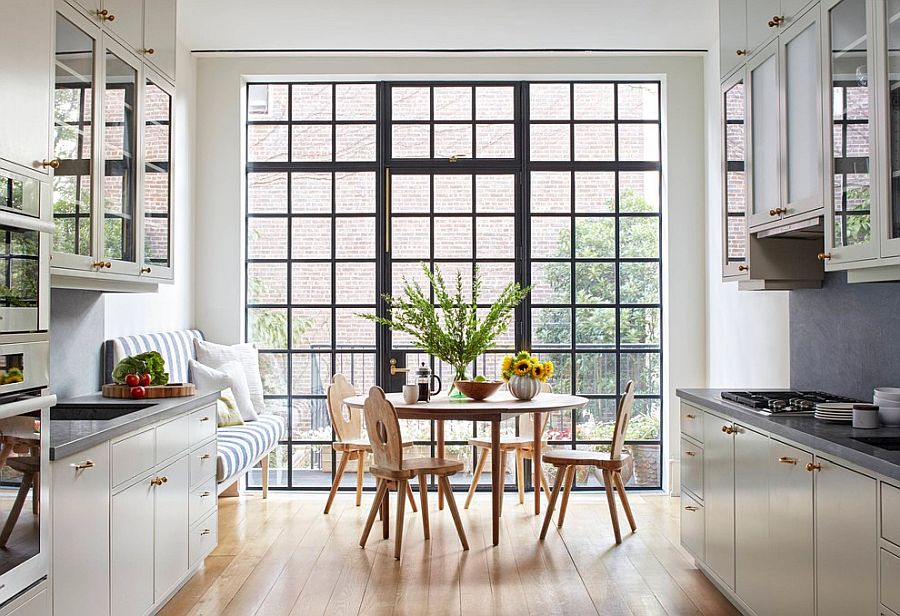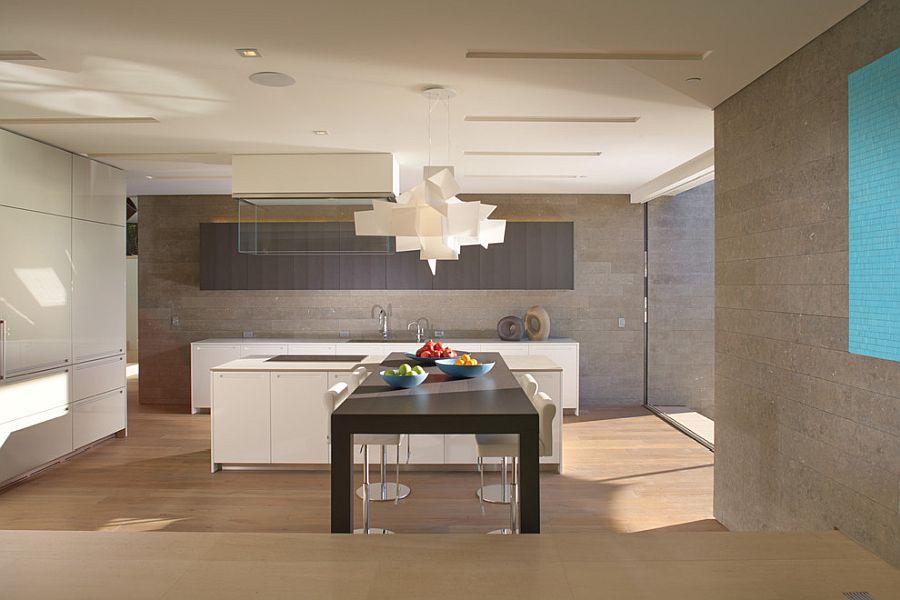 White and Wood Never Fails
If there is one color scheme that you just cannot go wrong with at the moment, then it is undoubtedly wood and white. This one is easy to pull off, comfortable to transition to and offers you a versatile backdrop where multiple styles can be etched with ease. A popular choice that has topped the trends chart all through this year, expect to see more of wood and white in homes across the world in 2020 as well. Of course, in the dining room, you can add a few festive pieces and smart accents to make it a touch brighter and merrier. Switching between different celebrations is also easy with this adaptive background and you will have a dining space that everyone enjoys.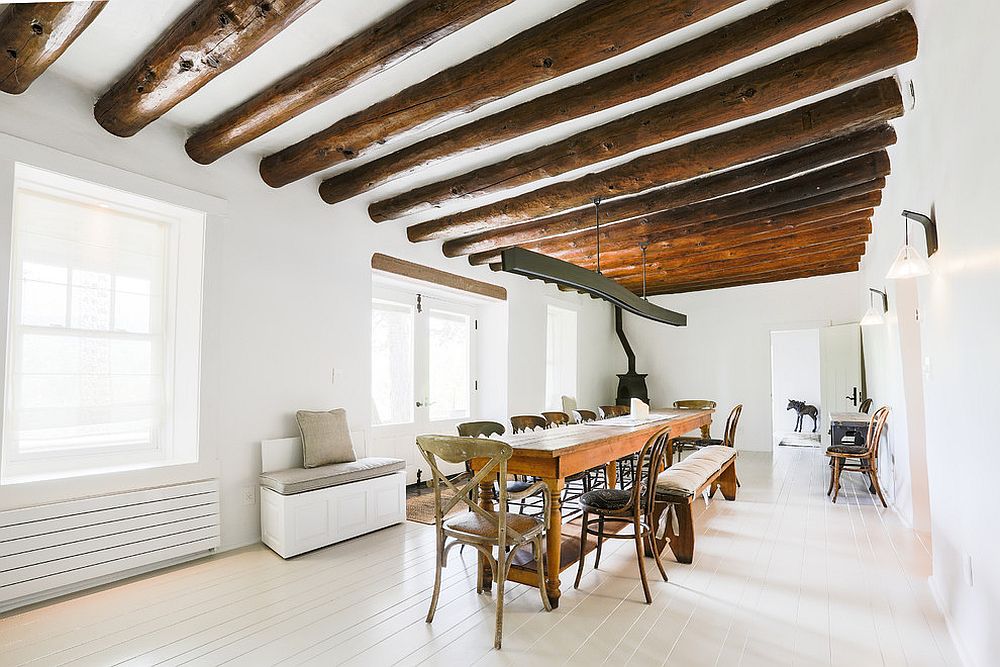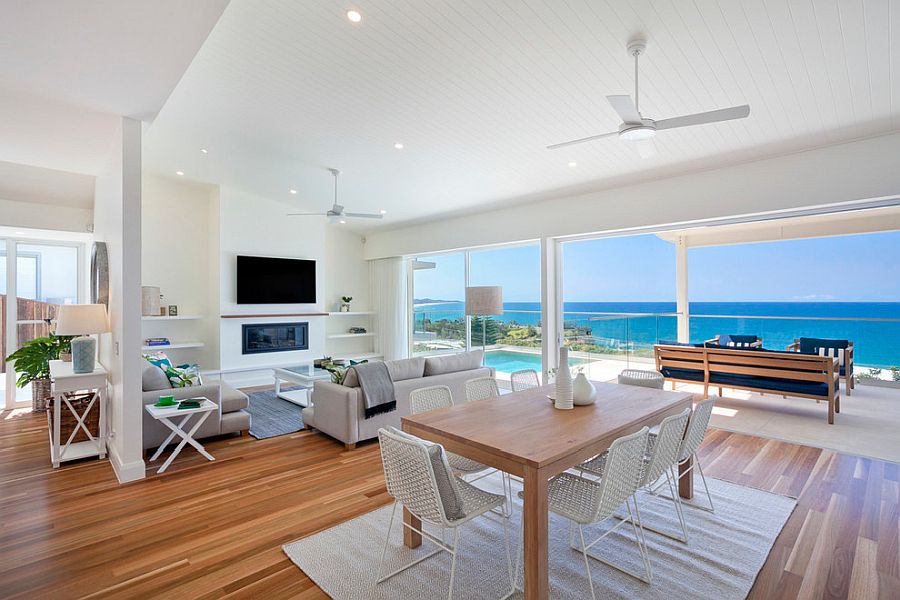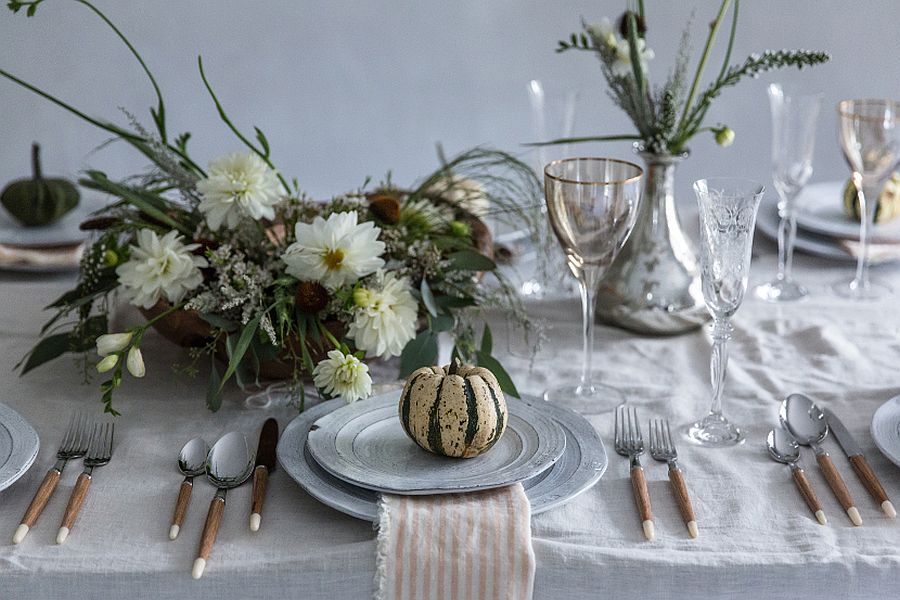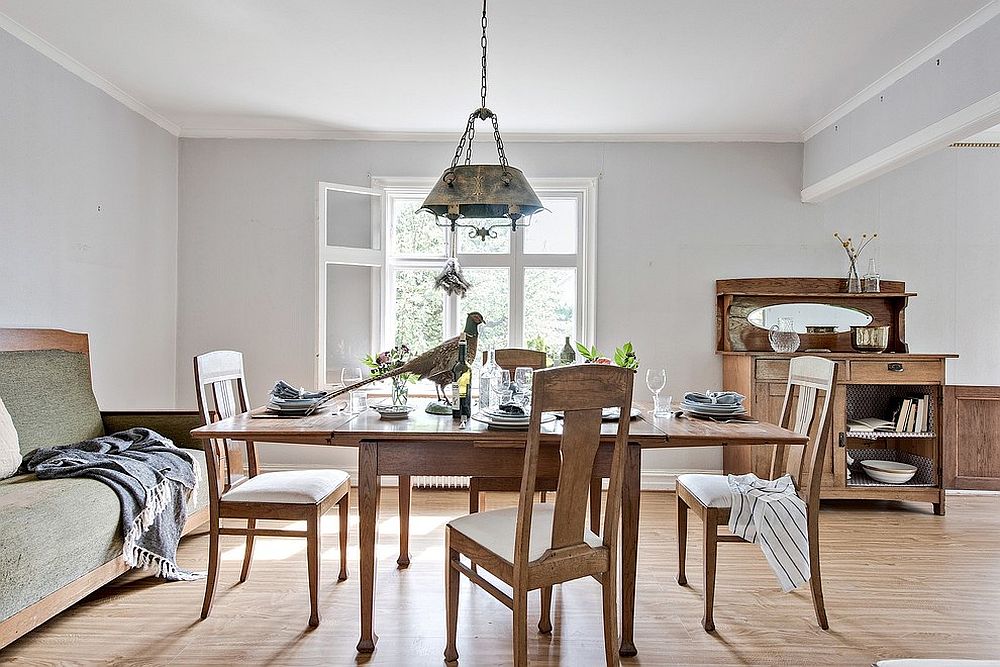 You're reading Dining Room Trends Perfect for Hosting Fall Festivities: 25 Ideas, Photos, originally posted on Decoist. If you enjoyed this post, be sure to follow Decoist on Twitter, Facebook and Pinterest.