Halloween is just around the corner so you're just in time for some last-minute decoration ideas. Spider webs are pretty easy to make and look spooky too and spiders themselves are a common symbol for Halloween. Not all spiders are spooky and some are actually tiny and cute so there really is something for everyone here. Let the Spooktober crafts continue with these 10 Halloween spider projects featured below.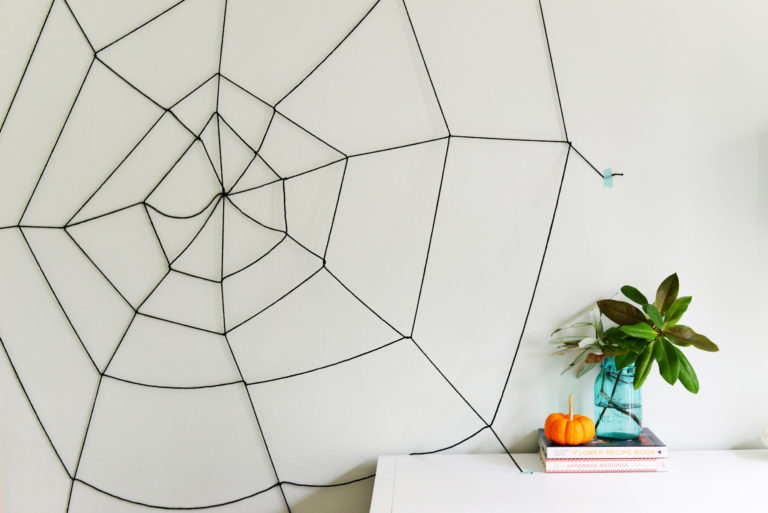 You wouldn't believe how easy is it to make spider web decorations. All you need is yarn, scissors and some tape. You can decorate your walls in just a few minutes and you can use whatever color of yarn you want, depending on the color of your walls. Clear tape would be best because it stands out as little as possible.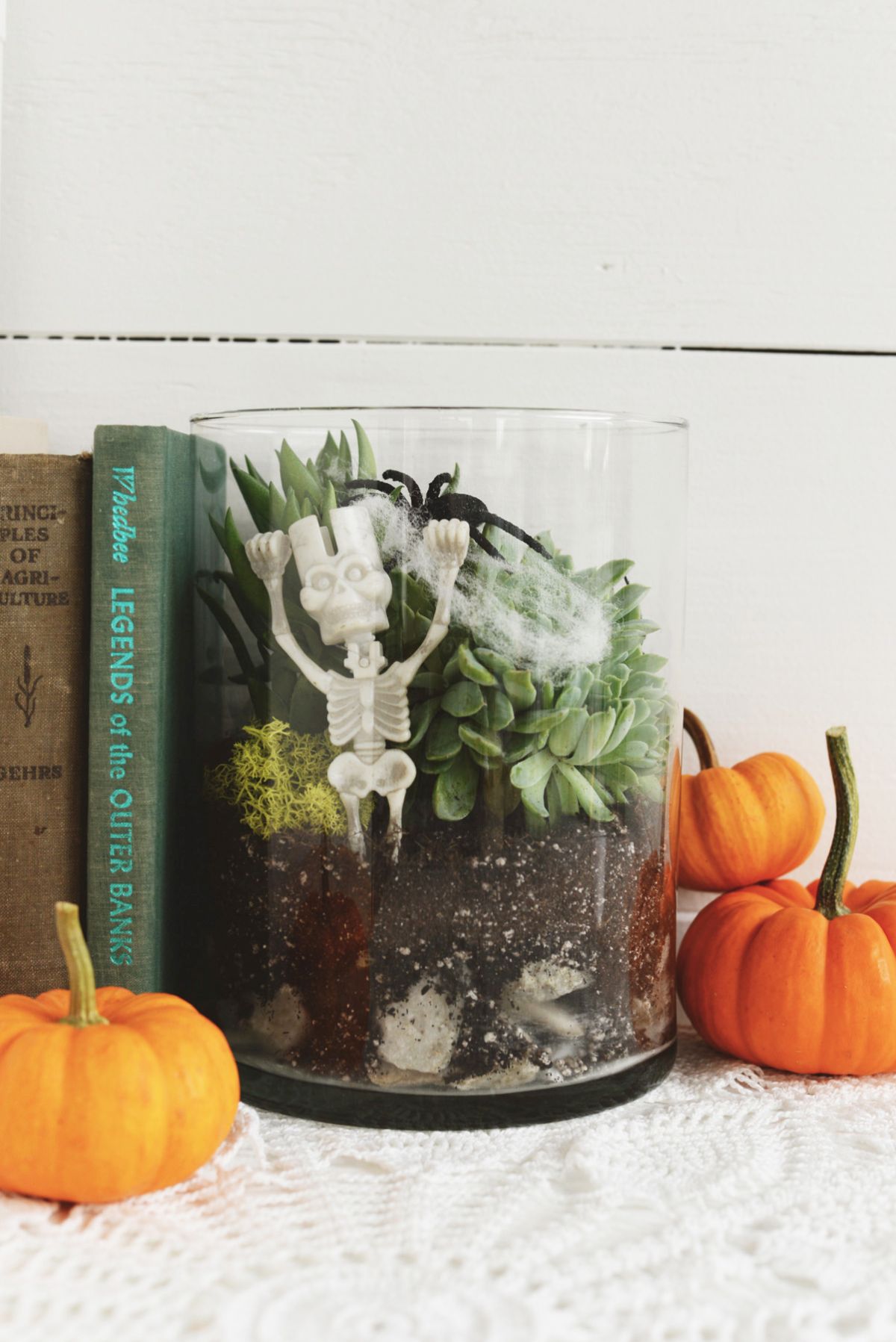 Another really easy to make Halloween decoration is a spooky terrarium. You can create one using any glass container such a bowl, a vase or even a jar. Fill it with rocks, soil, add some small succulents, put some moss on top and then add a bunch of spooky ornaments such as plastic spiders and skeletons. Some faux spider web would look cool too if you have any.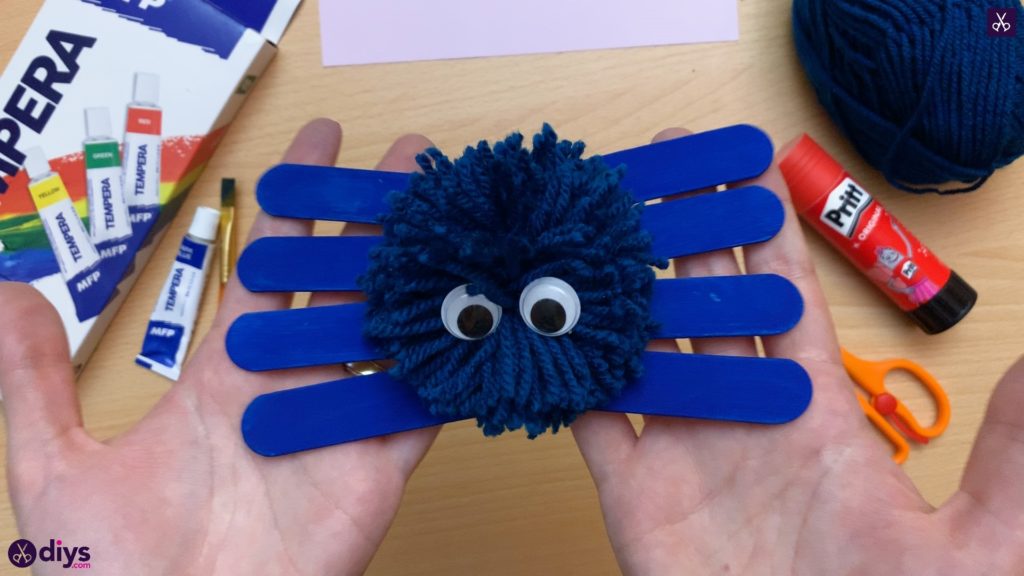 With popsicle sticks and pom-poms you can make some cute little spider ornaments which you can display around the house on Halloween. Each spider is made using four popsicle sticks, some yarn, paint (the same color as the yarn), a piece of paper and two googly eyes. Using the yarn you need to make a pom-pom. This will be the body of the spider. Isn't it adorable? Find out the rest of the details on diys.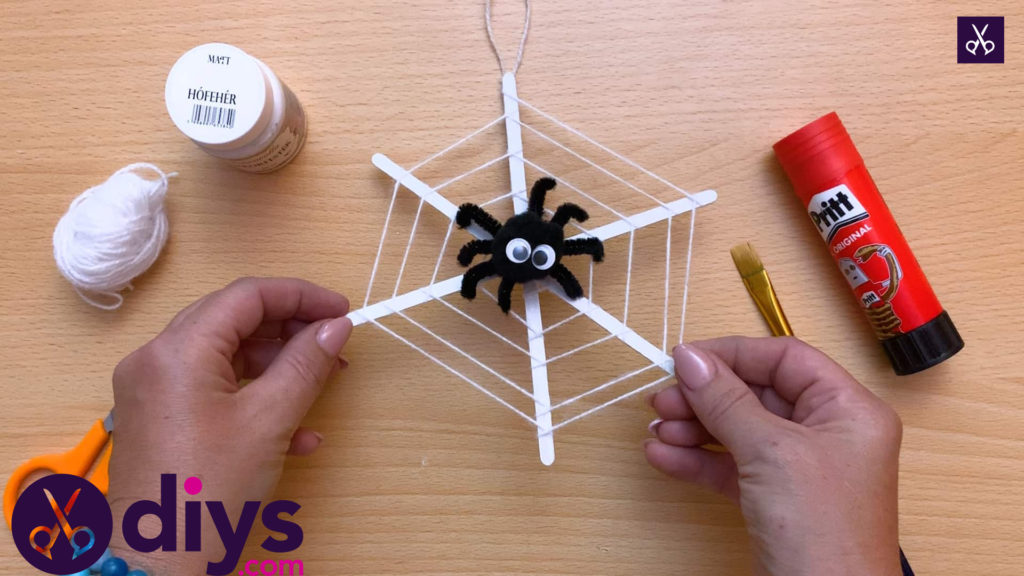 Similarly, you can make a super cute spider on a tiny little web. For each decoration you need a black pipe cleaner, three popsicle sticks, a brack pom-pom, some white string, two googly eyes, white paint and a glue gun. If you want to hang these you can add a little lop on one of the popsicle sticks. Check out diys for more details about the project.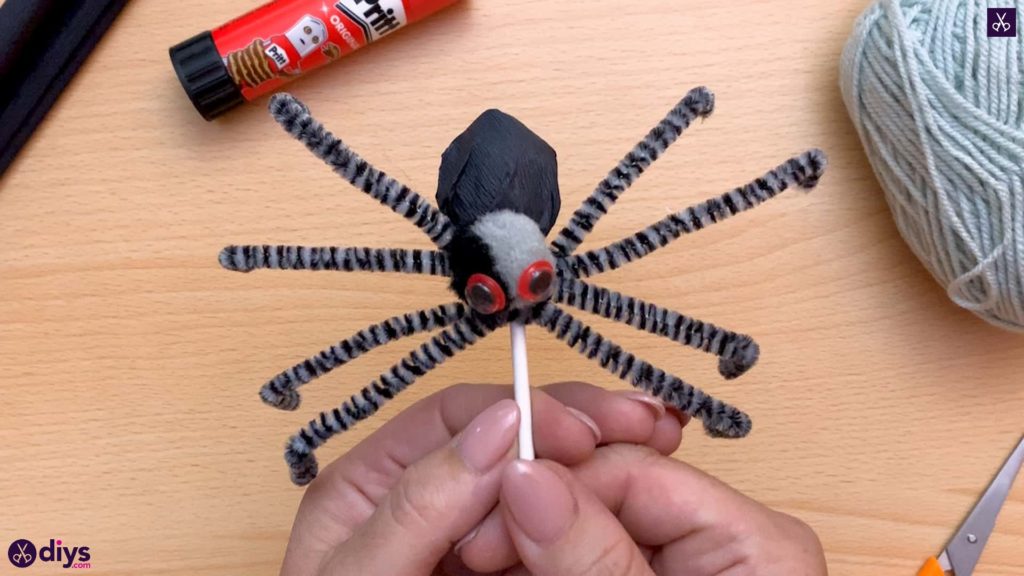 Did you know you can make lollipops look spooky? It's a simple trick actually. The idea is to turn them into spiders. You can do that using the following items: black crepe paper, black and grey pipe cleaners, grey yarn, black and grey pom=poms, red googly eyes and scissors. It's a lovely idea and you can get the kids involved too. Check out diys if you need more details.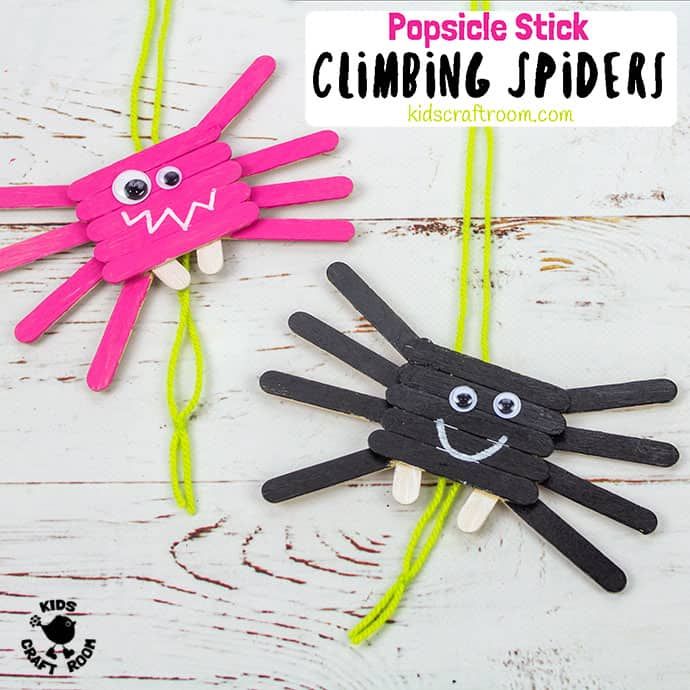 Popsicle sticks, as you've seen before, are great for making little Halloween spider decorations. You can even make the whole spider out of popsicle sticks only, without using pom-poms as before. It's all described in detail on kidscraftroom. In addition to the sticks you'll also need glue, acrylic paint, googly eyes, yarn and a drinking straw.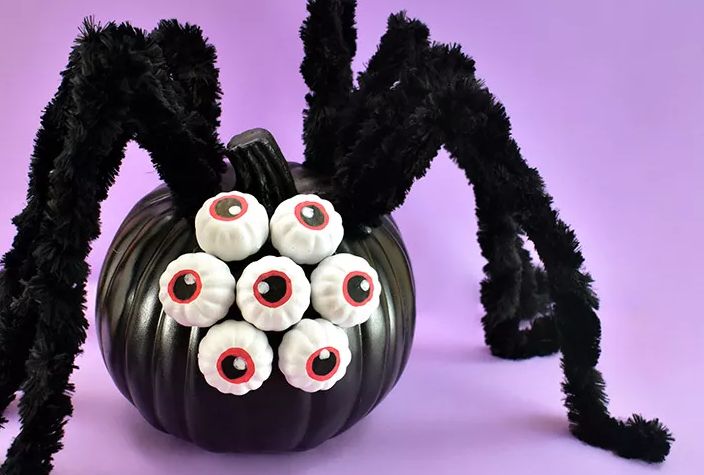 I know what you're thinking…this looks awesome but it must be much too difficult to make. Actually, no…it's a fairly simple project and it's also super fun to make. It involves a large craft pumpkin, a bunch of tiny ones (seven to be more exact), black paint (in case you can't find a pumpkin that's already black), black, red and white paint markers, galvanized steel wire, pliers, wire cutters and giant black chenille stems for the spider legs. You can find the instructions on dreamalittlebigger. Make as many of these giant spiders as you want to, although one is more than enough I'd say.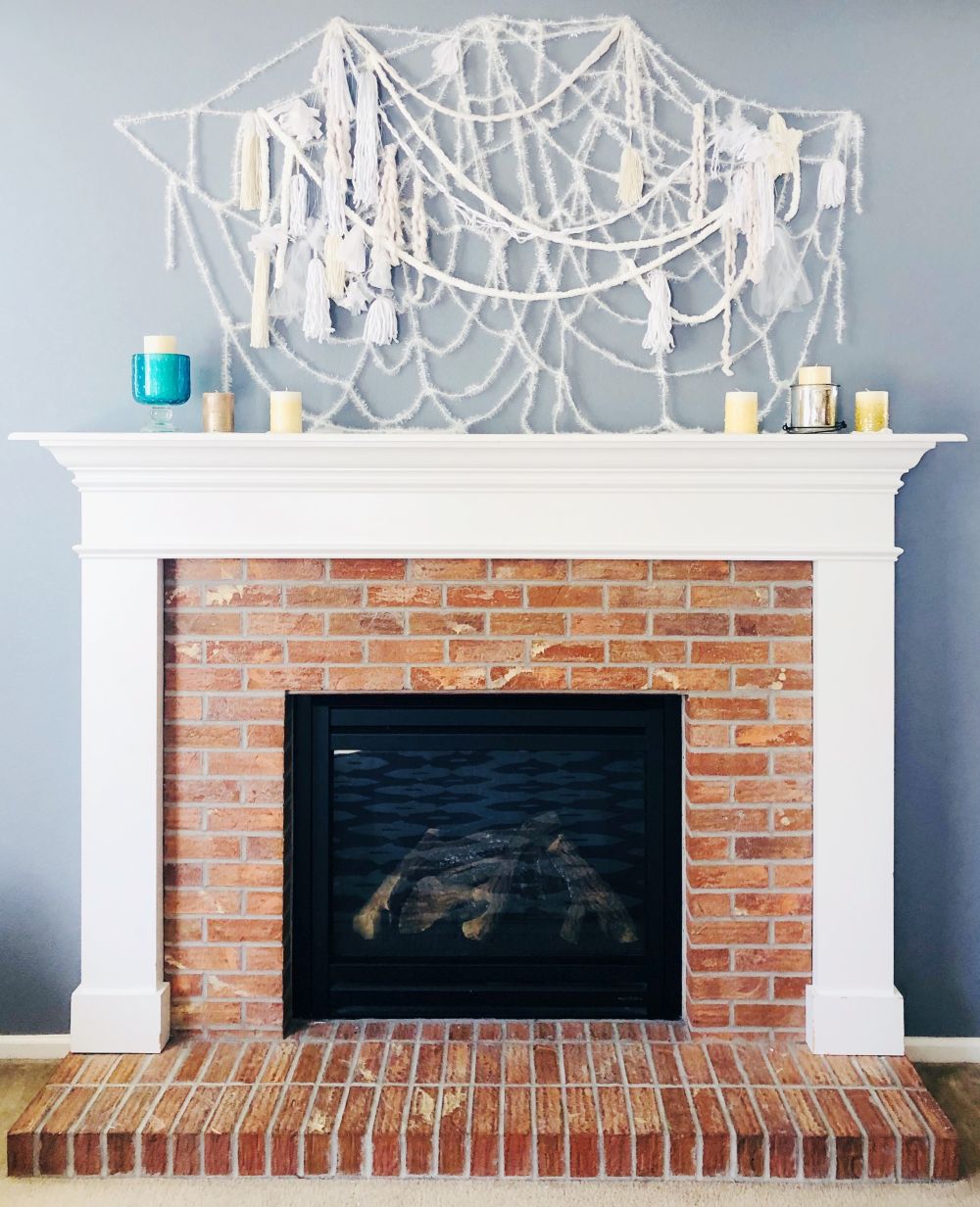 Spider Web decorations are an all-time favorite and they're perfect for Halloween. You can make them with leftover supplies such as yarn, tulle and whatever else you can find around the house and they can be as big as you want. You can also play with different colors and textures and try all sorts of combinations. The idea comes from lostmom so check the details there if you want to.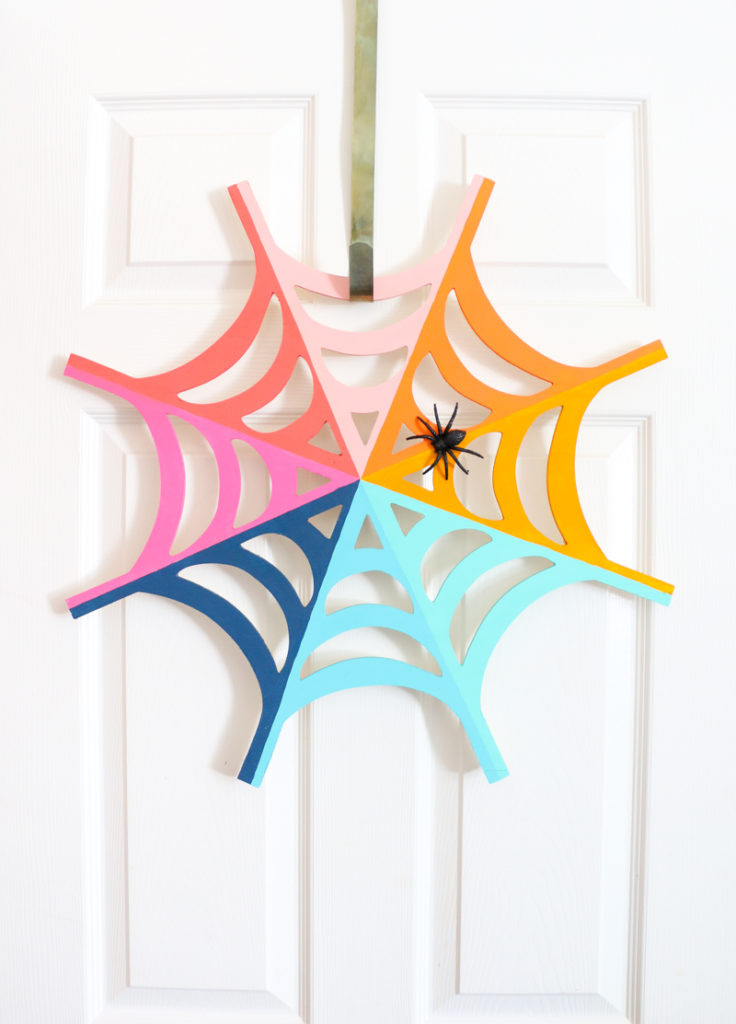 Another really cool project idea comes from akailochiclife. This is a spider web decoration painted in the colors of the rainbow. It looks really cool and you can use it as a wreath for the front door if you want to. It was made using a wood spider web and acrylic craft paint but you could definitely be creative and improvise if you lack any of the supplies. The rainbow colors however are a signature detail and would look cool in any case.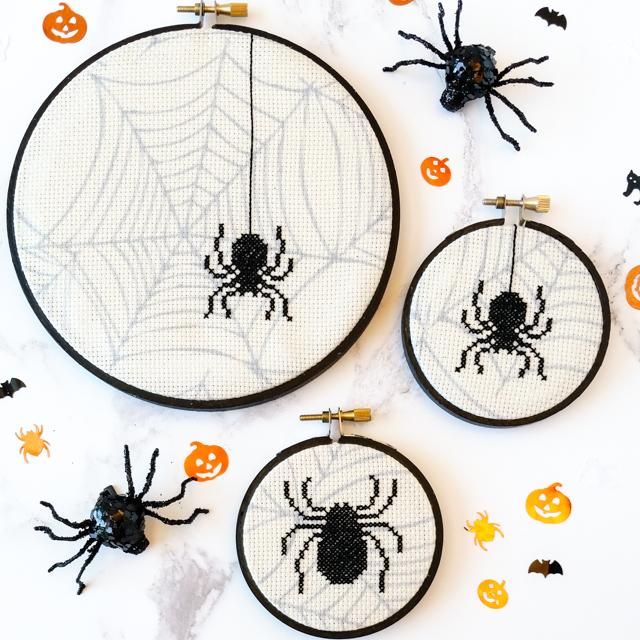 If you have the time and the patience for it, you can also make some spooky embroidered spiders which you can use as Halloween decorations. It's not the easiest thing to do but it isn't very difficult either. The details of this project can be found on stitchedmodern and the supplies required for it include some spider web Aida fabric, black embroidery thread, a tapestry needle, embroidery hoops, black acrylic paint, craft glue and felt. It's a really nice of turning something spooky into something elegant and stylish.
The post 10 Last Minute Halloween Crafts Full of Spiders And Webs appeared first on Home Decorating Trends – Homedit.