The words swimming pool and backyard go hand in hand, so much so that we forget that indoor swimming pools are actually a thing. Although less common, they're just as awesome and some would say that they're even better than the typical outdoor pools because of the unique advantages they offer. We were curious to see what skilled architects and designers managed to do with this idea so we looked up 10 cool projects which include indoor swimming pools and we're sharing them with you today.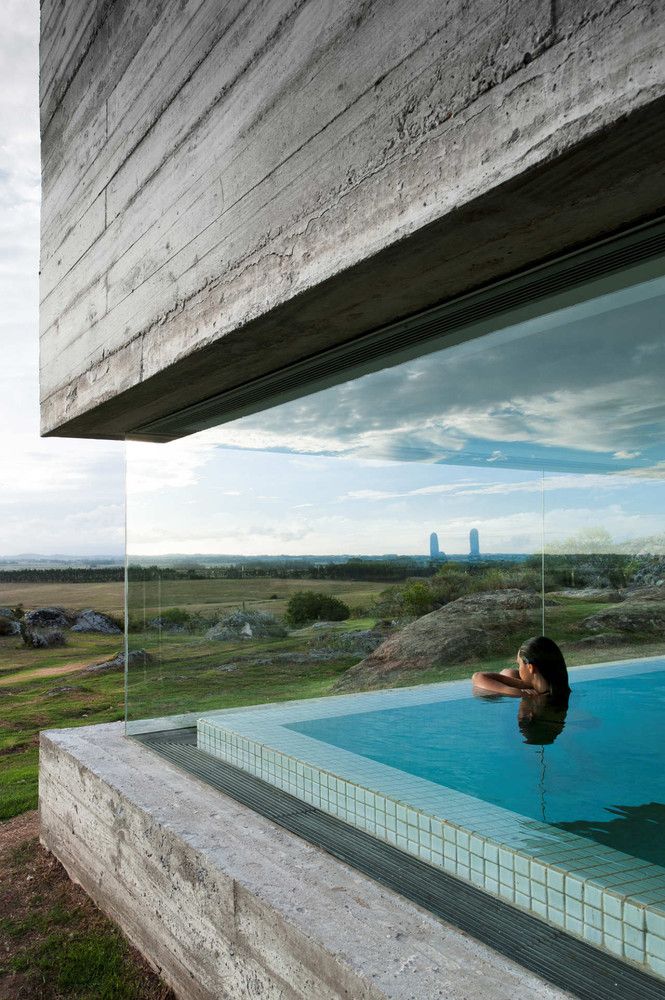 A lot of inspiration when it comes to indoor swimming pools comes from hotels which is natural given how many of them offer this feature. One example is the Fasano Las Piedras Hotel which is located in Punta del Este, in Uruguay. It was designed by architect Isay Weinfeld and it incorporates a series of bungalows and a variety of amenities including a space, a gold field, a private beach area and this amazing indoor pool framed by huge glazed surfaces which reveal the rocky landscape that surrounds the hotel.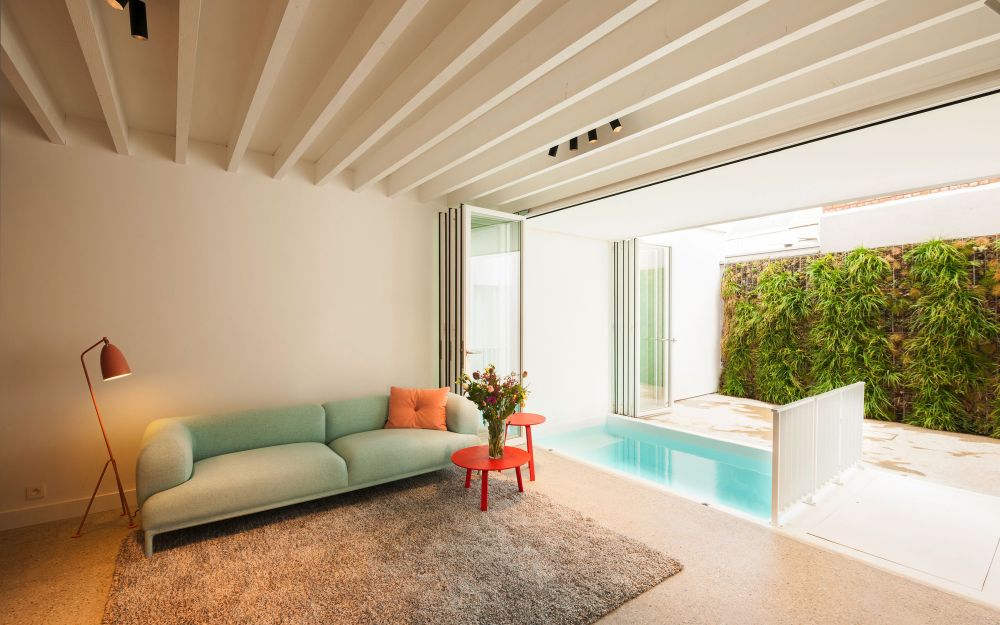 Swimming pools can have all sorts of shapes and sizes and this would have to be one the smallest ones we've ever encountered. This tiny indoor pool is situated on the ground floor of a new family home designed and built by studio P8 architecten in Lier, Belgium. The project was developed for a young couple and their baby boy who used to live close-by and upgraded to a larger home in 2012. The pool, although small, is a very cool feature.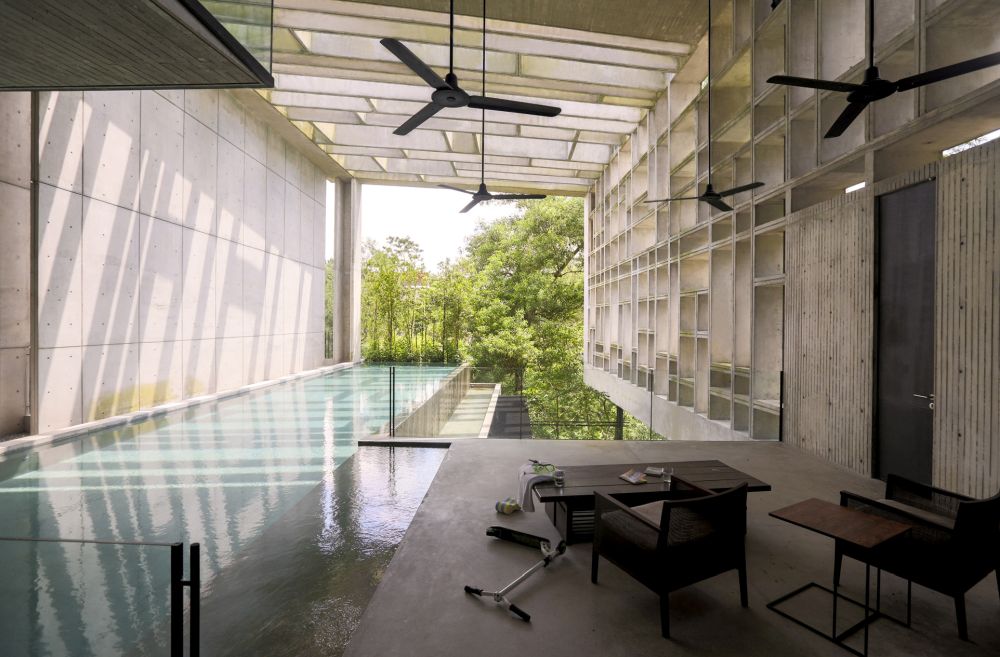 WHBC Architects designed a very cool residence in Kuala Lumpur, Malaysia. The defining feature in this case is a concrete shell which envelops the house, as a protective shield. This envelope creates a series of transitional spaces which are both indoor and outdoor and combine the best of both world. This is where this amazing pool is situated. It's beautifully framed by walls and a ceiling but it has a strong connection to nature, landscape and views that surround the house.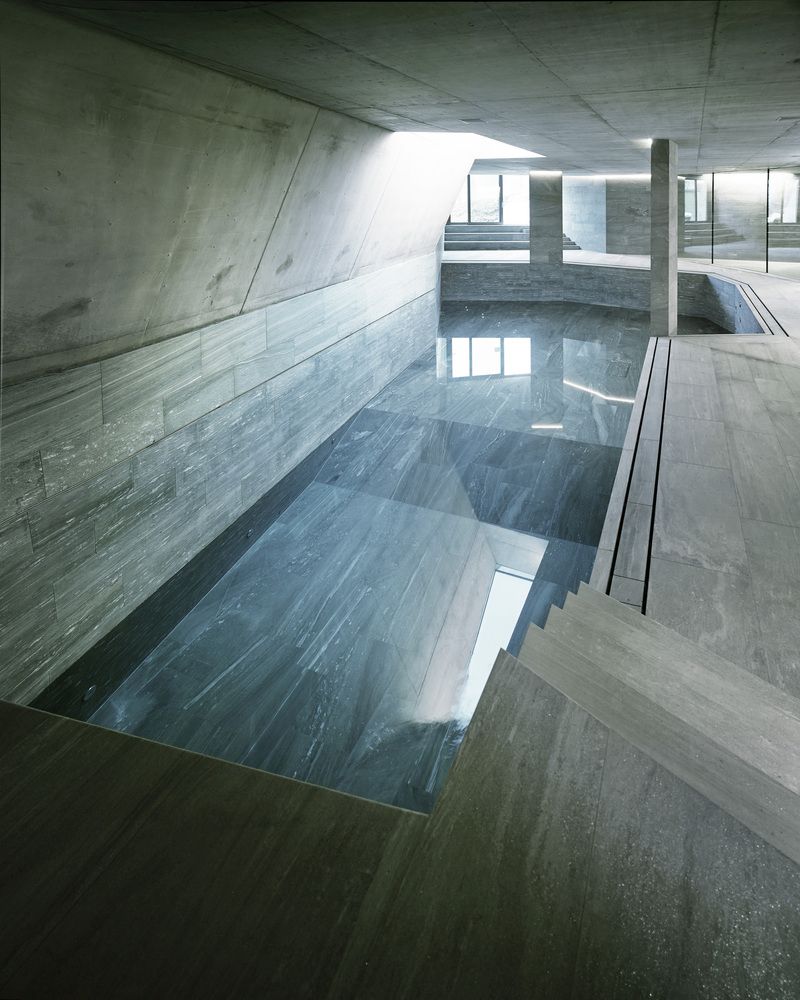 This is a house located in Switzerland which has not only an indoor swimming pool but an entire wellness area which is built around it. The house was a project developed by studio AFGH. The wellness area has a dressing area, a bathroom, a steam bath and a sauna which stretch parallel to the 15-meter long pool and a lounge area furnished with comfortable deckchairs. There's also a section which contains fitness equipment. This entire zone looks quite simple and austere but enjoys a connection to the garden which ensures a fresh and airy vibe throughout.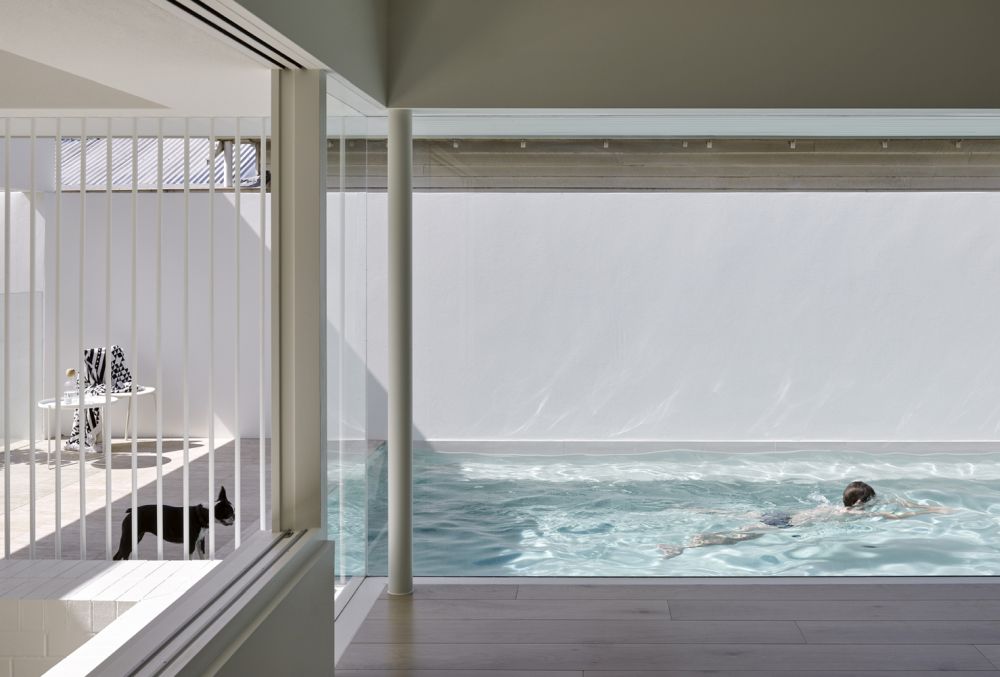 Residence B & B is a project which was completed in 2017 by architecture studio Hogg & Lamb. The house is located in Brisbane, Australia and has a new extension which has the role of extending the floor space and at the same time making it easier for the house to connect with the steep site on which it stands and to offer more privacy in relation to the neighboring structures. This extension includes among other things an indoor swimming pool framed by a casual lounge area.
An indoor swimming pool is also the main focal point of this single-family residence located in North Bondi, Australia. It was designed by CplusC Architectural Workshop and it puts an emphasis on a clear spatial distinction between the social and private areas. The entertainment zone is situated on the ground floor and includes the living room, area, kitchen as well as this amazing pool which shares a transparent wall with these spaces.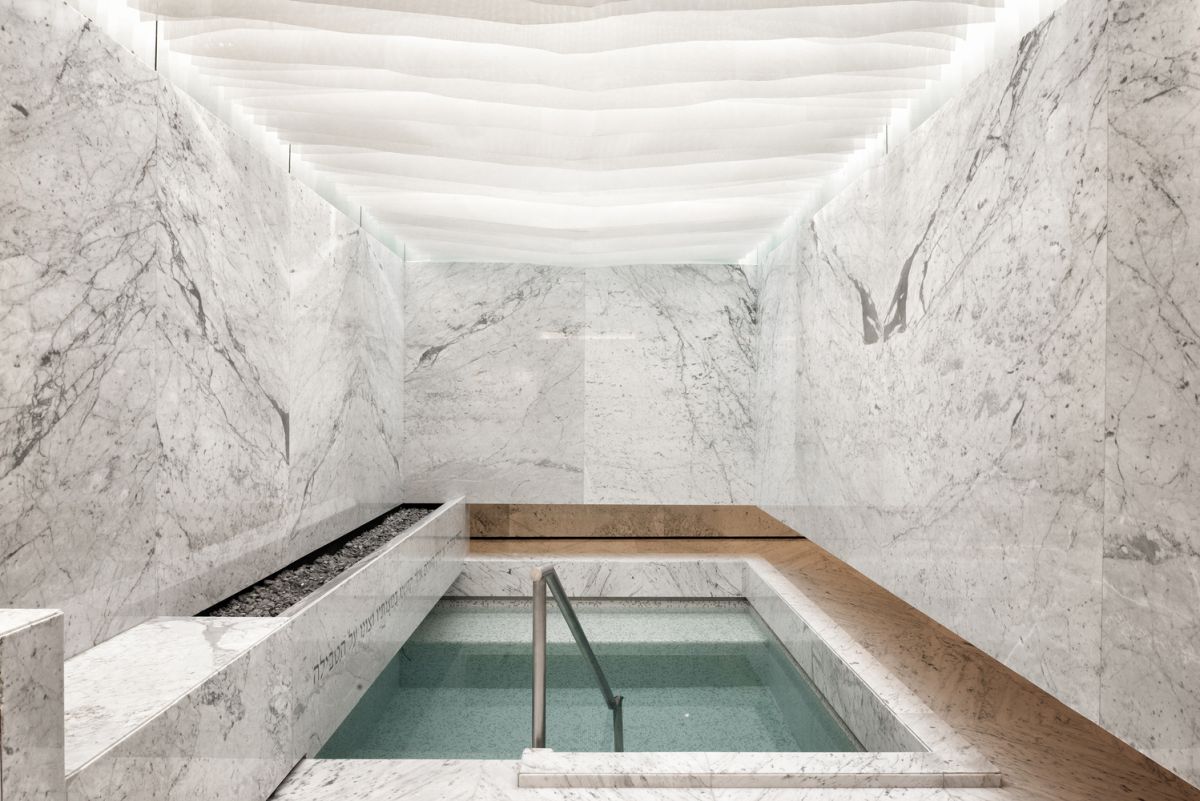 This is a rather special building called Mikveh Oh. It's located in Ciudad de Mexico and was designed and built by arqhé studio. It's a collection of spaces arranged in a spiral which lead the user to the center, in a ritual meant to help them attain spiritual cleanliness. In the Jewish faith the term Mikveh signifies a purifying bath, hence the indoor pool filled with rain water placed at the center of the structure.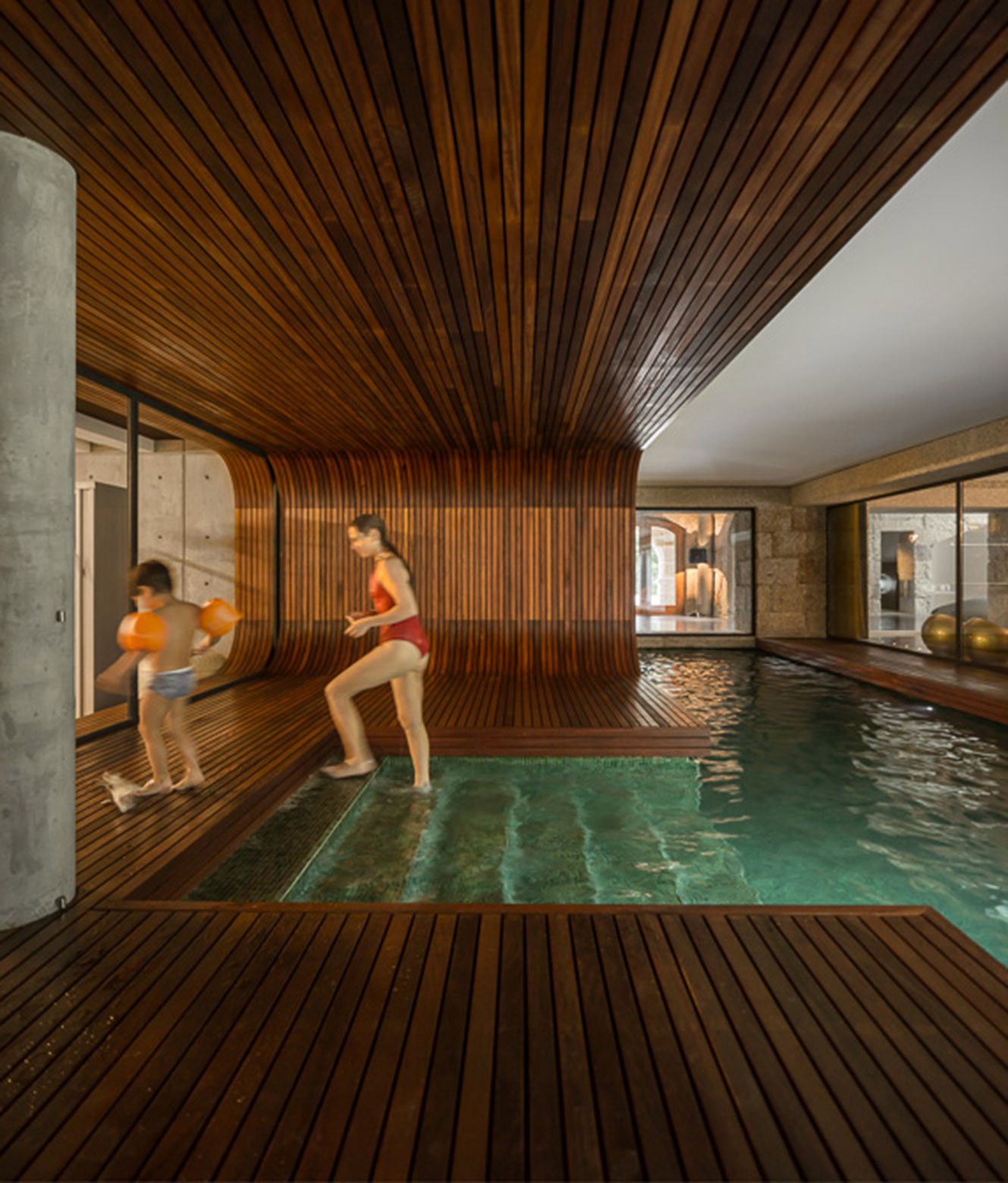 Originally an old rustic house and stable combo in the Guimarães region of Portugal, this is now a modern house which enjoys a wonderful connection with the outdoors. It was remodeled by studio Elisabete de Oliveira Saldanha and in the process, it was designed by meet the owners' needs and contemporary lifestyle but also to maintain a lot of its original charm. The ground floor living room seamlessly extends onto an indoor swimming pool framed by a terrace and a lounge area which are perfect for entertainment.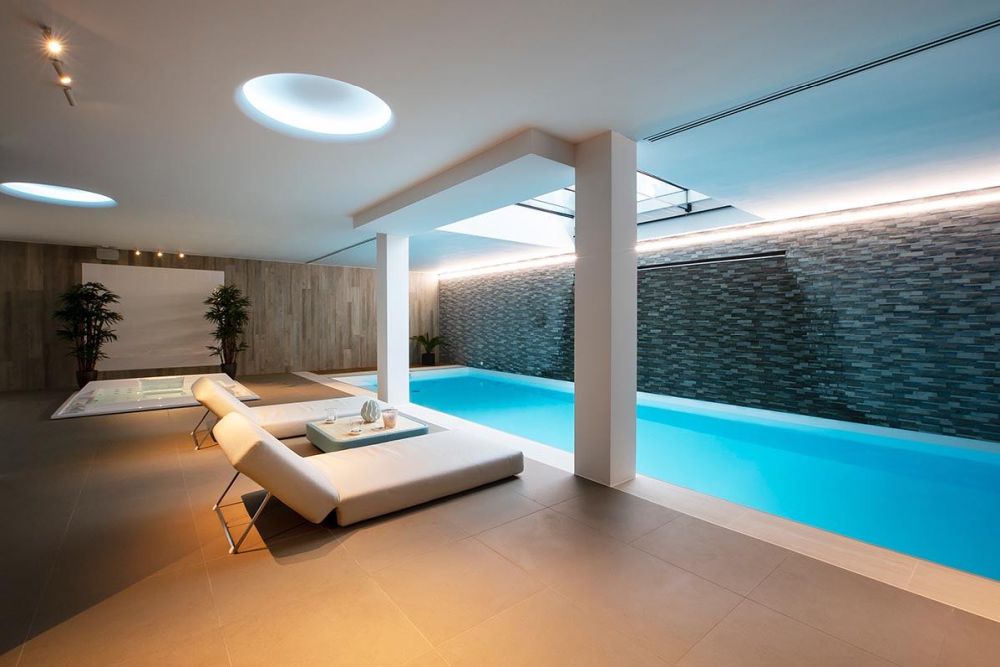 An indoor pool is also one of the key defining features of a single family residence from Belgium. The house is designed by Filip Deslee and the whole project was developed between 2013 and 2018. The pool is complemented by a large and spacious lounge area and beautifully lit by an LED strip stretching the entire wall.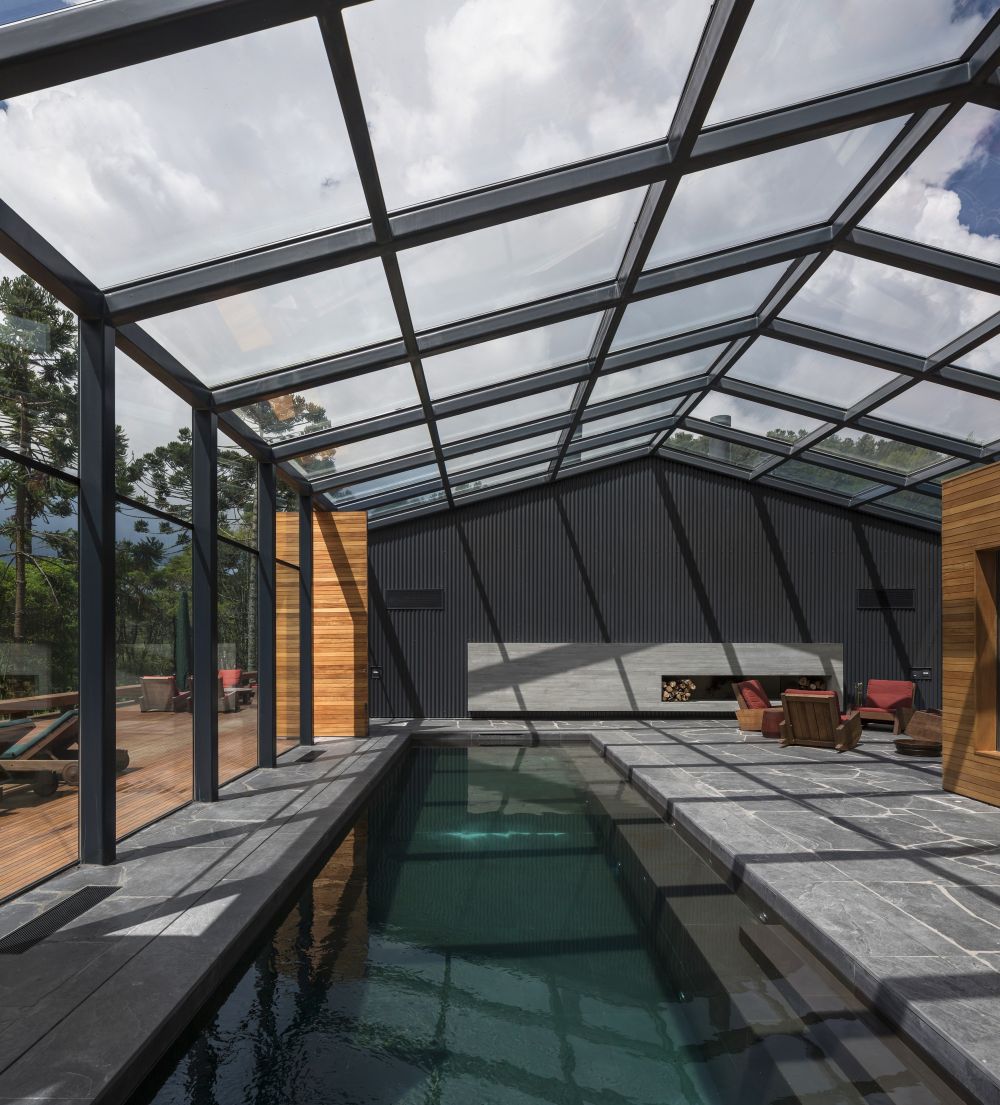 Located in Campos do Jordão, in Brazil, the Mororó House has an all-year-round design which includes a series of generous internal spaces such as an enclosed bathhouse with an indoor swimming pool and a lounge area, a fireplace and a glass roof and glazed wall which allows abundant sunlight and panoramic views to make this entire space feel a lot like an outdoor area. This was a project completed by studio mk27 in 2015.
The post 10 Amazing Structures With Indoor Swimming Pools appeared first on Home Decorating Trends – Homedit.