Lift-top coffee tables offer us something very precious and often overlooked: that little bit of extra storage that often makes all the difference. It's one of the reasons why coffee tables with built-in shelves and cubbies are so popular and appreciated. Some designs take this idea to the next level and features tops that lift up and are usable as work surfaces. It's like having a built-in little desk for your laptop hidden in plain sight.
This looks like a regular old coffee table… until you discover that you can lift the top and use it as a small desk. The table also has open shelves and storage for displaying decorations on and underneath the top there's another secret storage compartment. Check out this table on Amazon and see for yourself just how wonderful it is.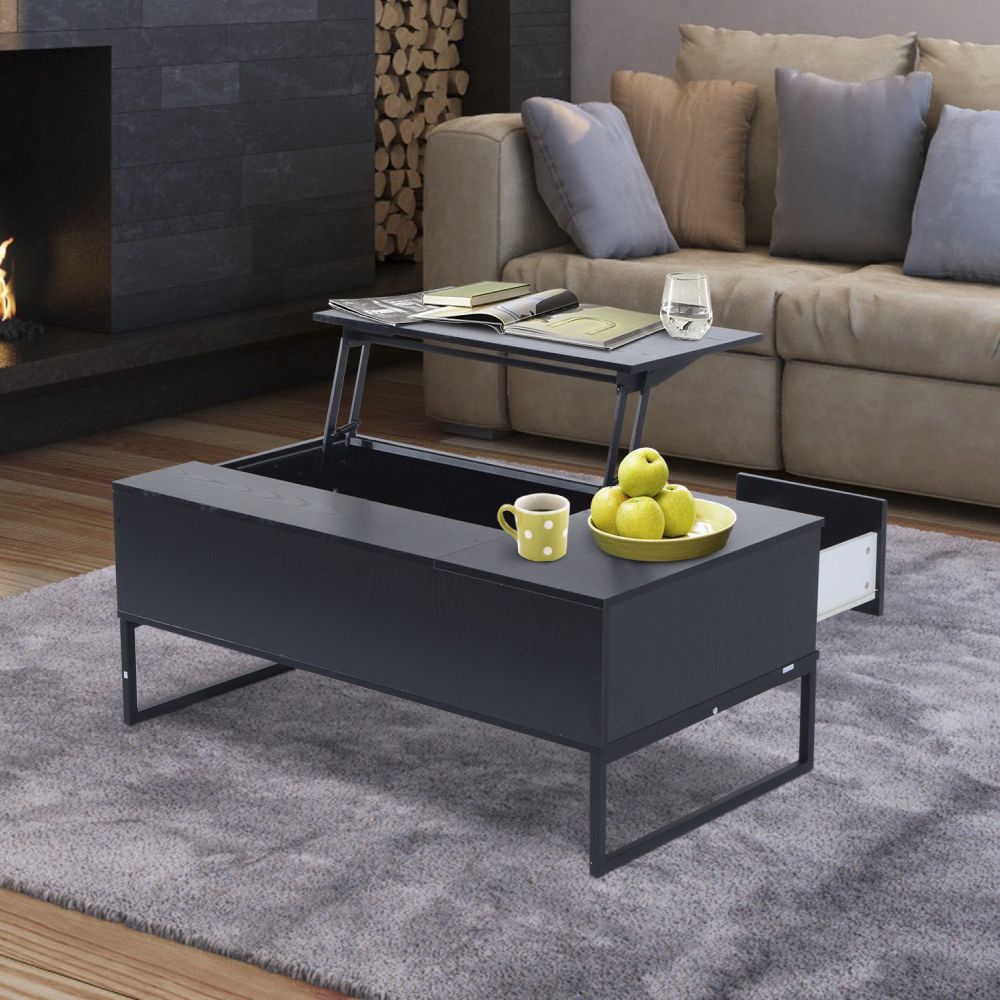 If a modern coffee table with a lift-top design is what you're looking for, we suggest checking out this stylish piece from Amazon. It features a minimalist design with clean lines and a stainless steel frame. The top can be lifted to reveal a secret storage compartment next to a small drawer. Use it as a small work surface or a convenient surface for your book or snack.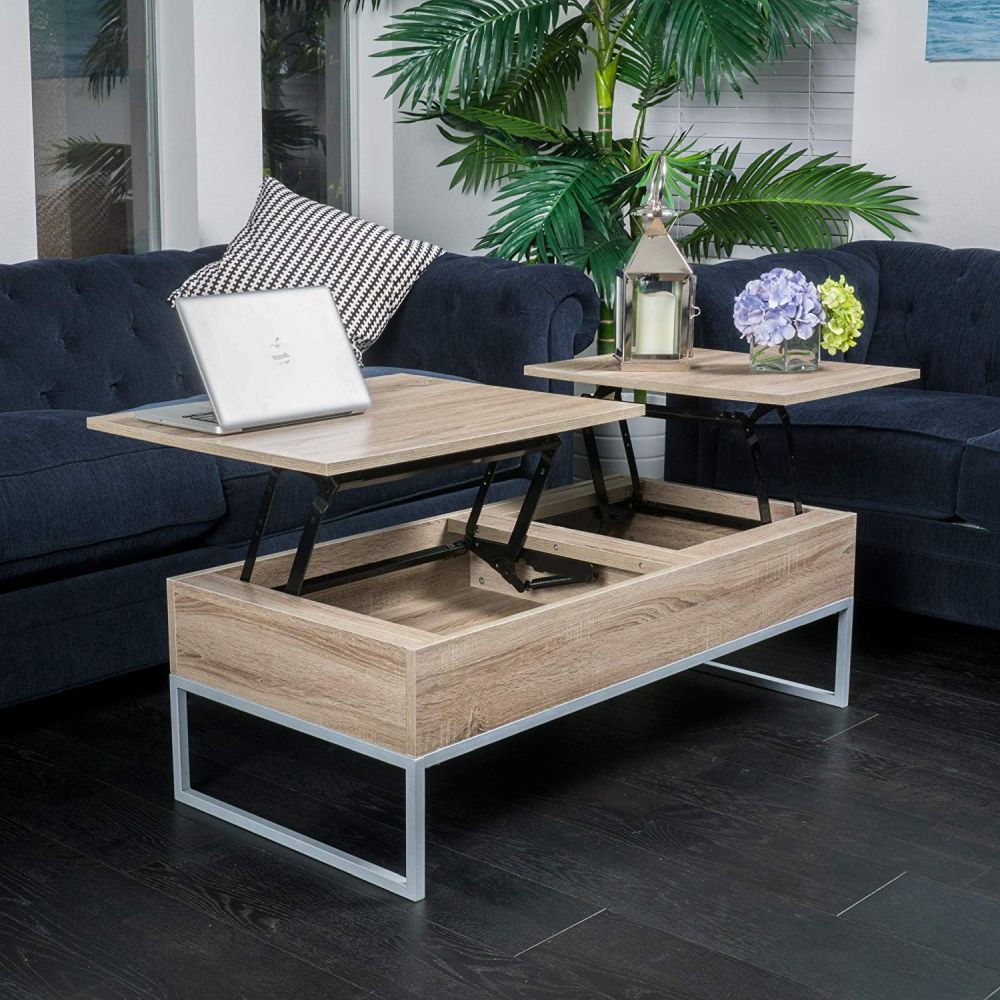 Share this cool lift-top coffee table experience with someone or use both surfaces yourself, for different purposes. When you don't need a desk, use this as a regular coffee table. It looks sleek and modern and it even gives you a place to store a few things out of sight. You can get this on Amazon.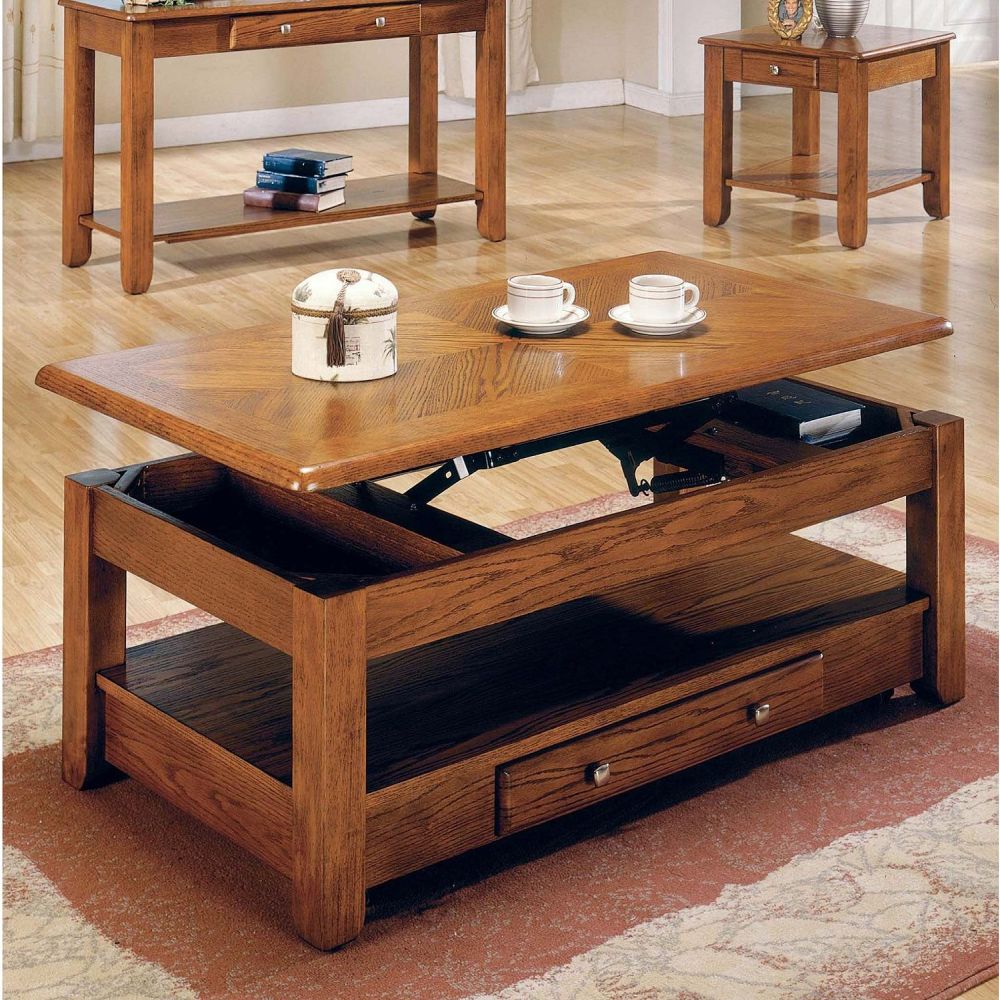 By combining built-in storage and shelving with a top that lifts up, the Logan coffee table is the perfect blend of aesthetics and functionality. It features a warm oak finish and a classic and elegant design that fits in almost any living room.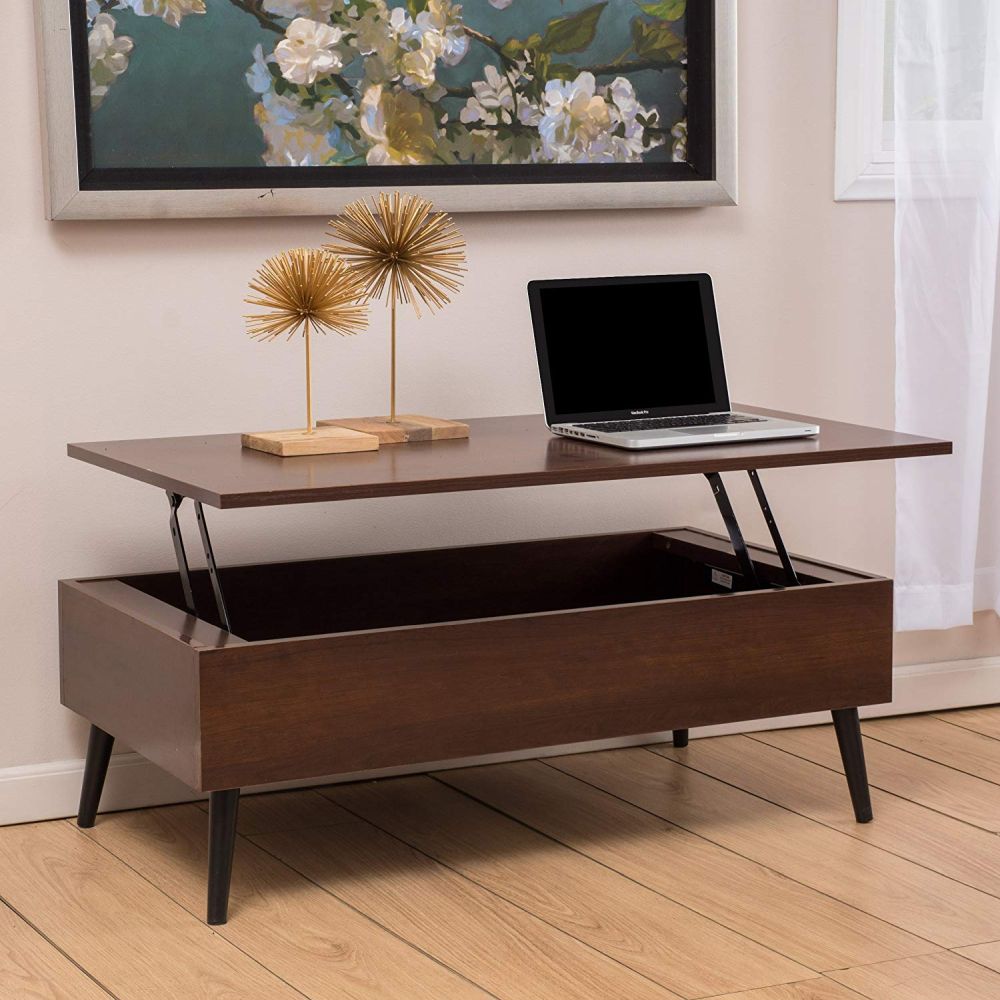 The lift-top mechanism is seamlessly embedded into this modern coffee table and allows it to look sleek and stylish at all times. At the same time it reveals a practical storage compartments for magazines, a favorite book, remotes or a laptop. You can check out the table on Amazon.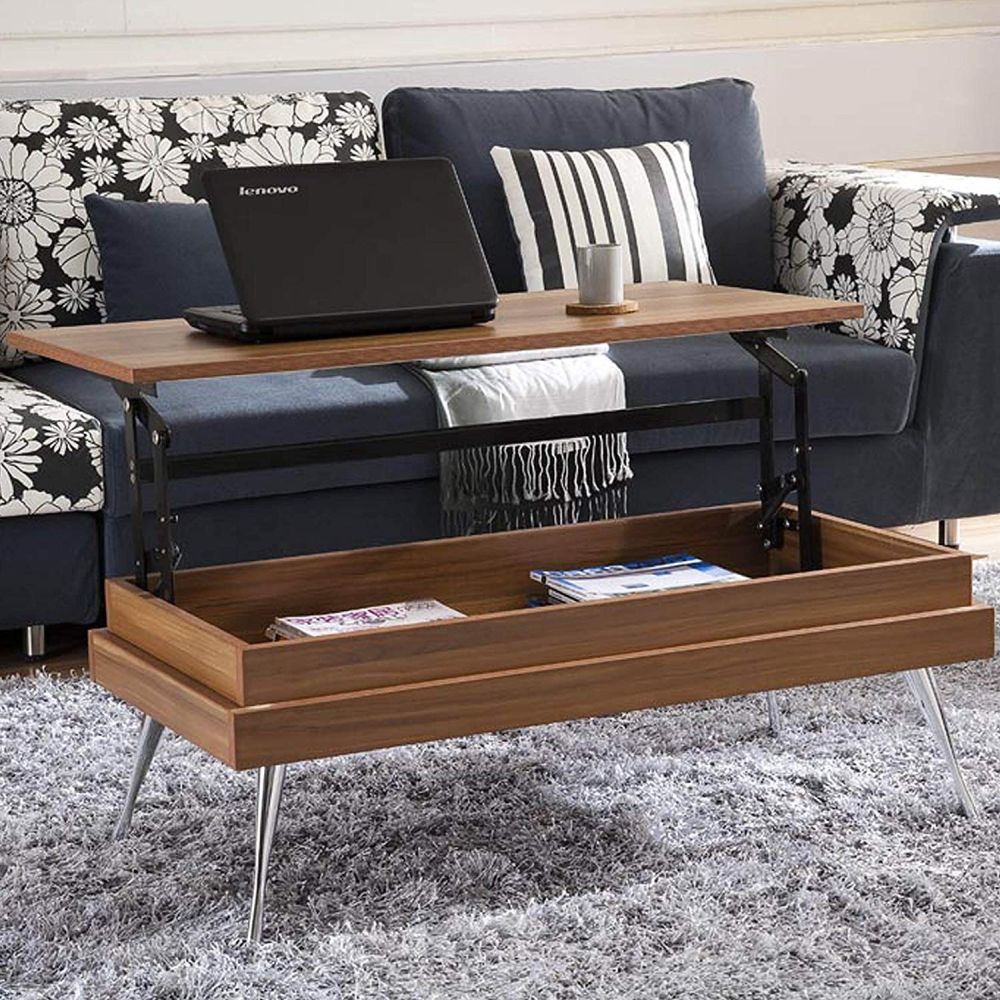 It's hard to imagine that this slender coffee table has anything to hide. The lift-top however says otherwise. It's only that the thin top layer that lifts up, revealing a shallow little space just big enough for a laptop. You can lock the top in place at three different heights, depending on what you're using it for and your own personal preferences. Head over to Amazon for more details.

Meet the Ashley coffee table, a stylish and elegant piece with a modern design and a very charming old-school, classical vibe. It features a dark finish, caster wheels for mobility and a top that you can lift up and use as a small desk or a more comfortable version of a regular coffee table.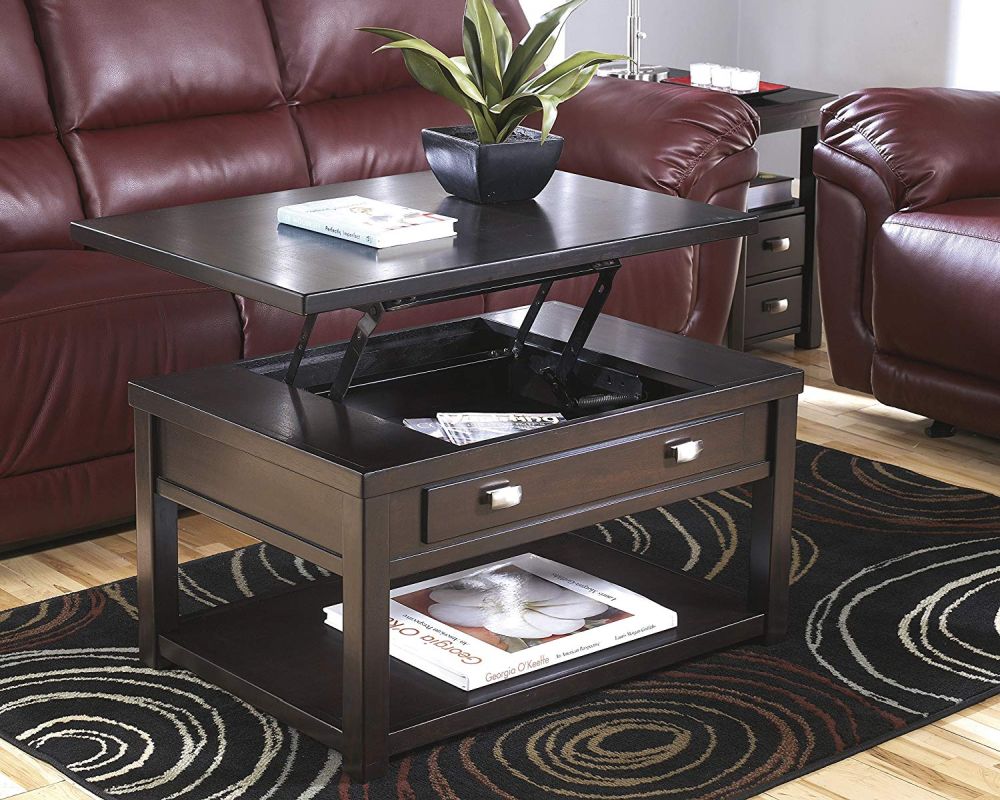 A lift-top coffee table is convenient and practical even if you're not really planning to ever use it as a desk. The simple fact that you can lift up the top gives you more freedom and more comfort. For example, you might find yourself enjoying a casual dinner in front of the TV and this table would make the experience even better. You can find this piece on Amazon.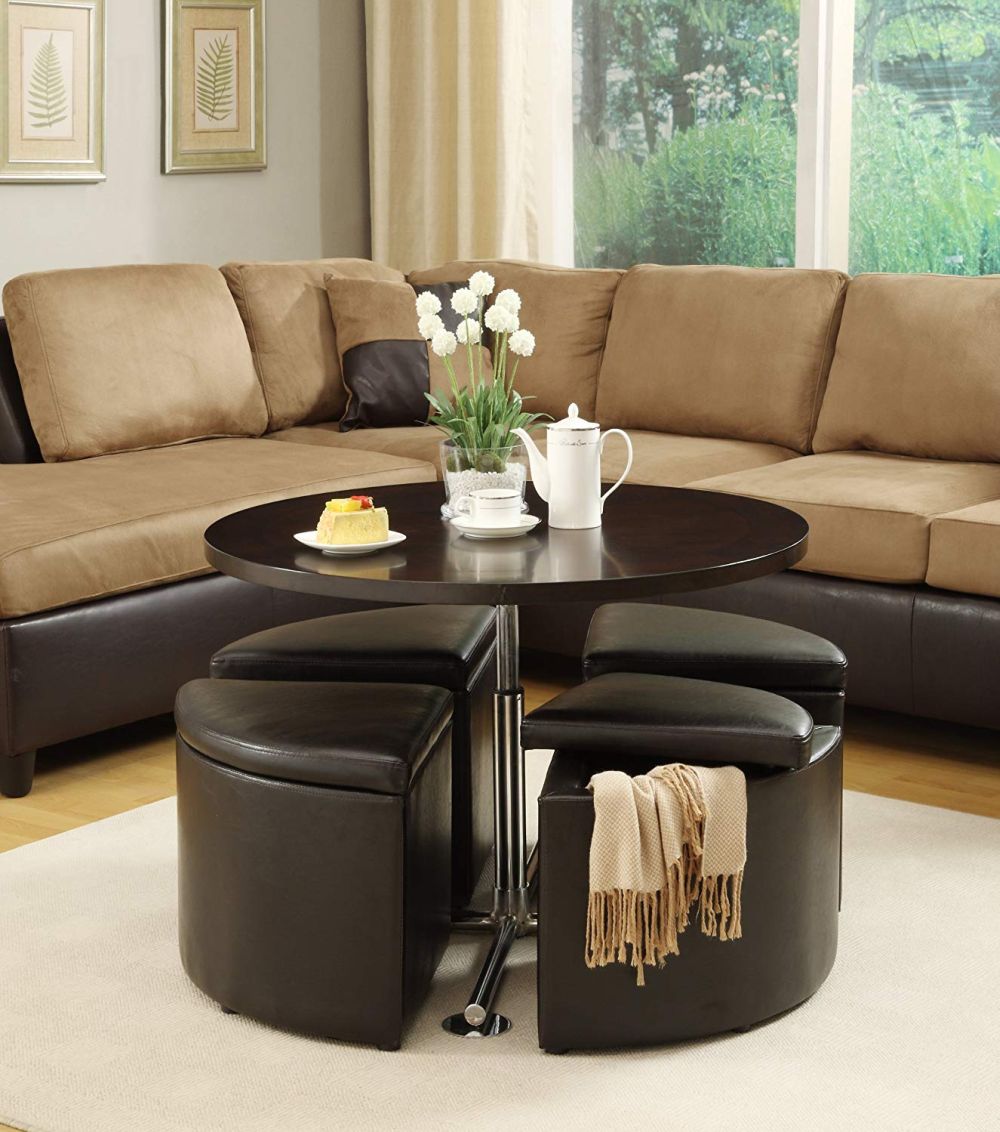 We don't really see many round coffee tables with lift-top mechanisms. That makes particular piece that much more special. In an instant the coffee table can be transformed into a small but comfortable dining table just by raising the top. Also, this comes as a set along with four little storage ottomans. Check out the set on Amazon.
Lift-top coffee tables come in basically every style and if you can't find the right piece for your home you can always have it custom-made to your exact specifications. That might not be necessary though because this particular design is just so incredibly elegant and versatile. It has a faux marble top and a base made of solid wood and wood veneers. Check it out on Amazon.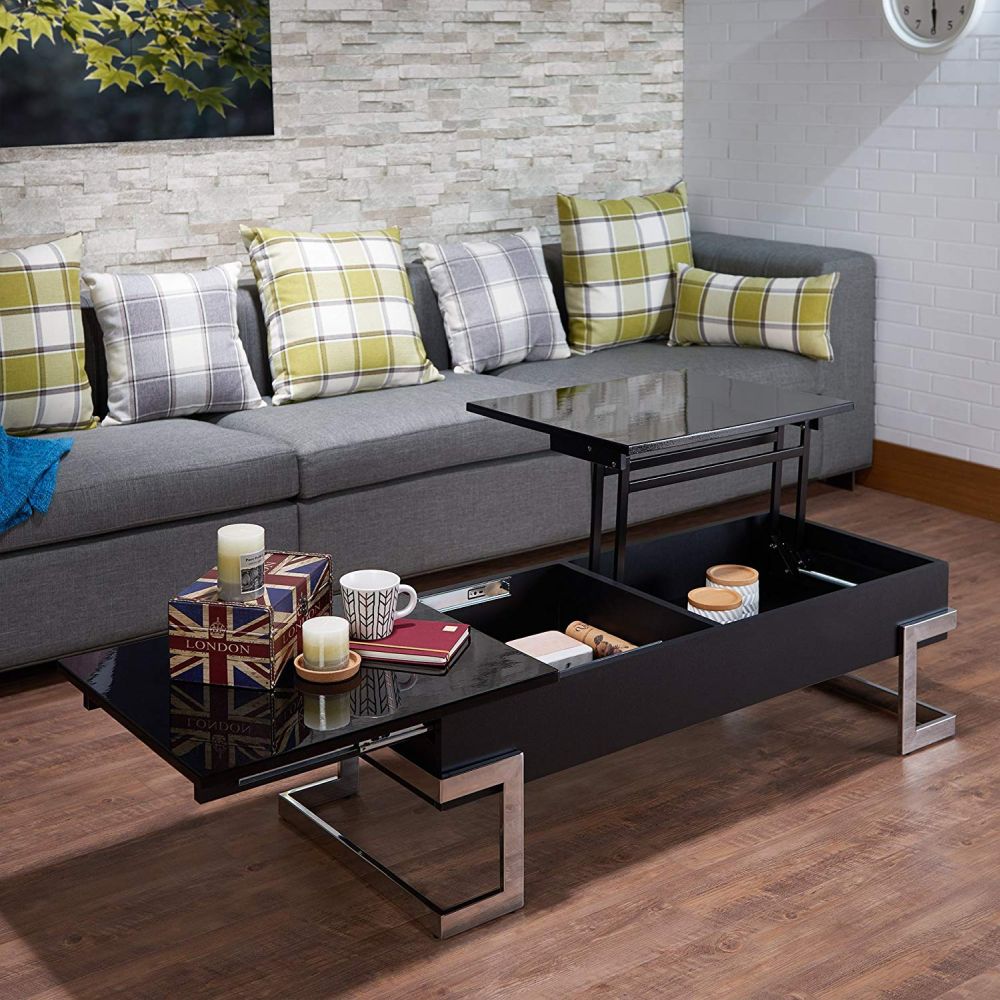 This coffee table is just the focal point a minimalist living room needs and the lift-top is the cherry on top of the cake. Each of the two sections reveals a hidden storage compartment underneath and can be operated individually, making the table not just eye-catching but also very practical, convenient and user-friendly in a variety of different contexts and situations. Find out more details about this stylish piece on Amazon.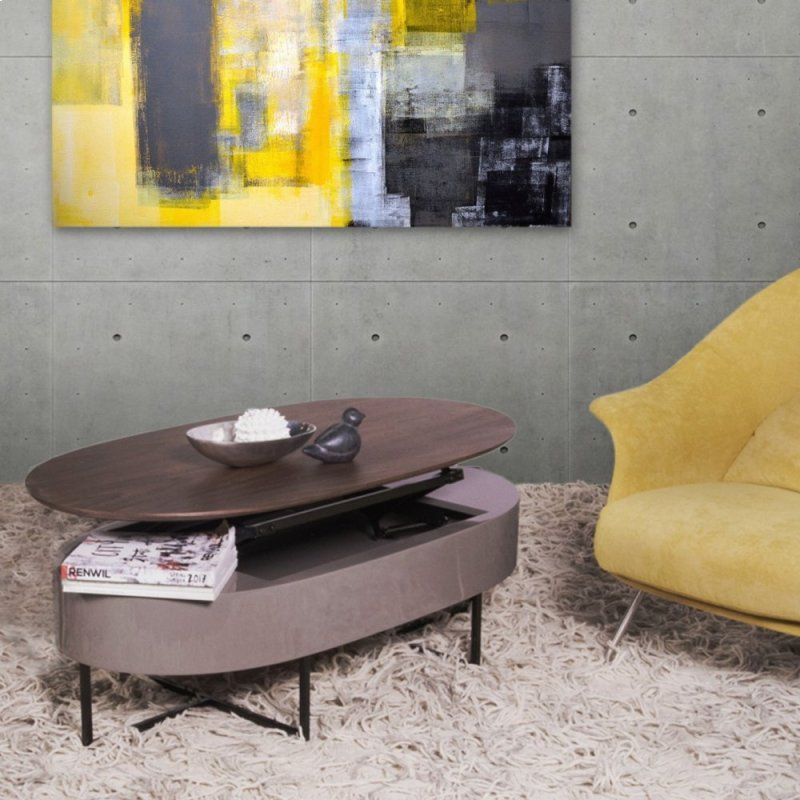 Just in case you're in the market for a stylish mid-century modern coffee table that looks sleek and elegant and on top of everything also has a lift-top, you should check out the Wooten table because it has everything on the checklist. Use it as an accent piece or as a companion for the living room sofa. It will look amazing no matter where you put it.
The post 12 Lift-Top Coffee Tables That Surprise You In The Best Way Possible appeared first on Home Decorating Trends – Homedit.