If you're considering making your own coasters that means you're a creative type who likes to stand out and to embrace their individuality. It also means you might have artistic inclinations and you should definitely take advantage of that by trying more DIY projects. For now, we're going to focus on DIY coasters and as it happens we have a bunch of cool ideas that we want to share with you so let's just jump into it.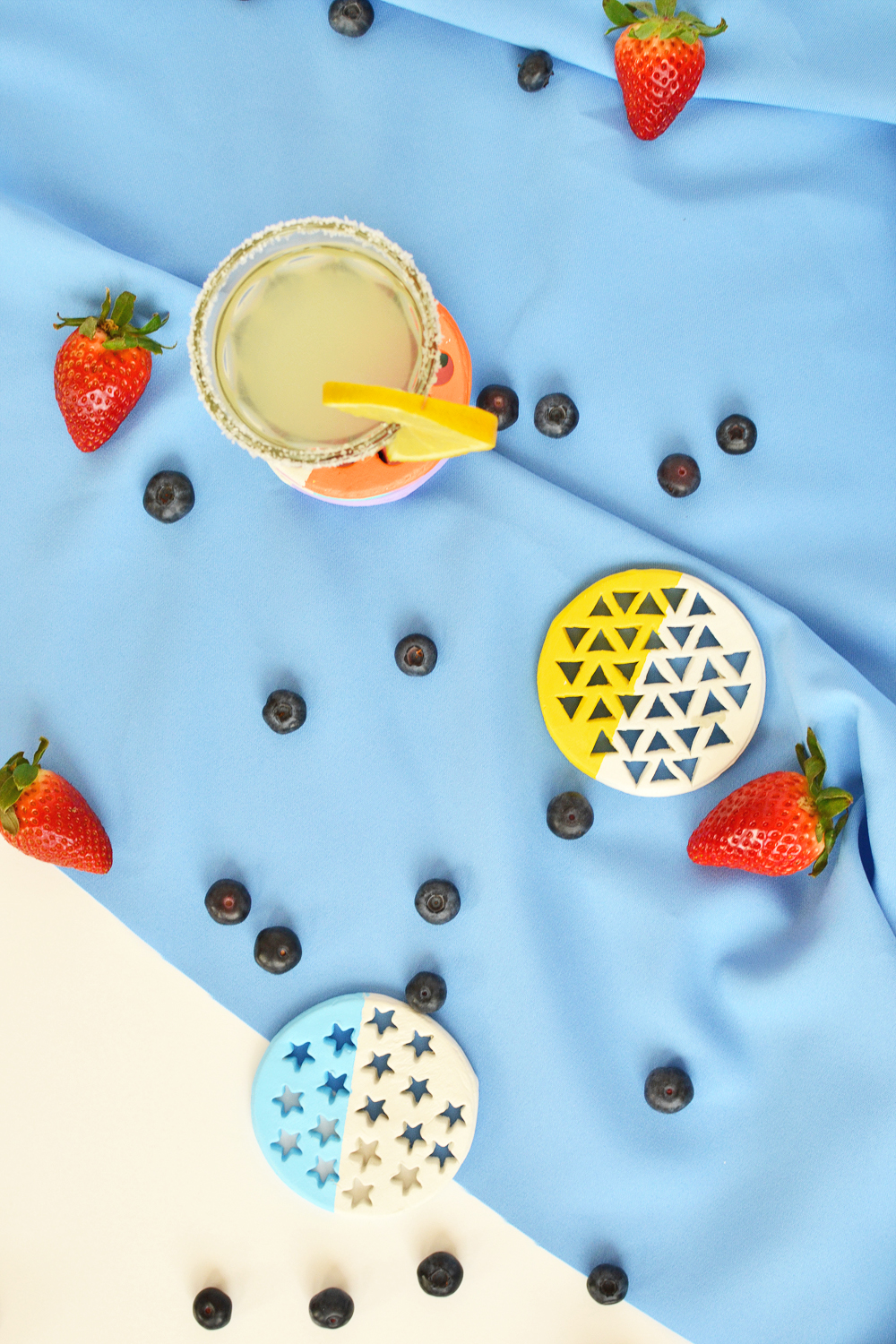 Clay is one of the most popular materials for a lot of DIY projects, including coasters. These ones have a cool laser-cut inspired look. If you're interested in the idea, start by gathering your supplies. You'll need air-dry clay, a clay cutter set, masking tape, a foam brush and acrylic paint in your favorite colors. You can find the instructions on diys.
Other materials such as raffia are less popular and that's part of what makes projects like this one special. These are DIY raffia coasters and the tutorial explaining all the details can be found on diys. The list is required supplies is fairly obvious and includes raffia (natural and pink), a needle and scissors. This would have to be one of the easiest projects ever.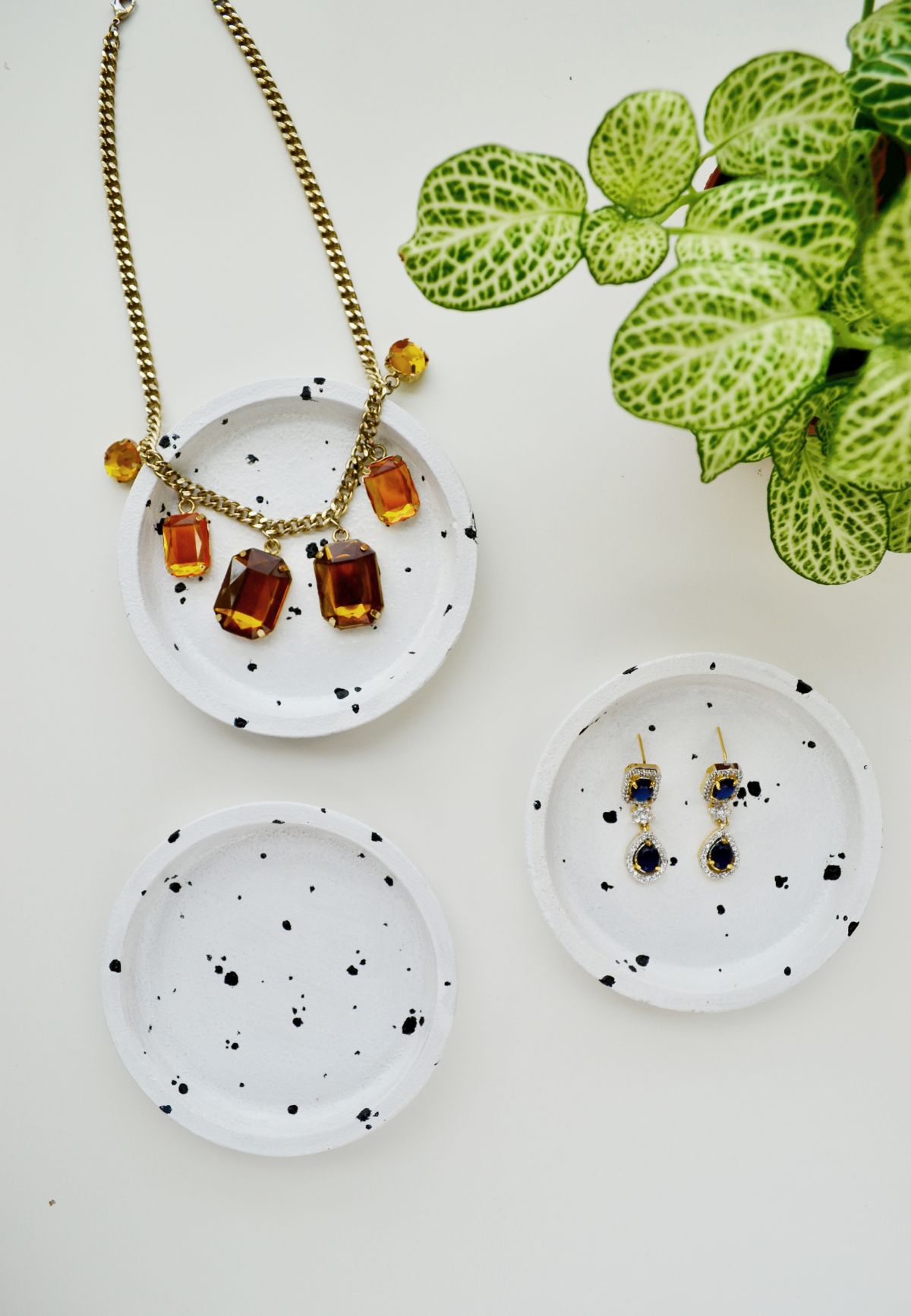 Not all coasters have to be used as… coasters. We're talking about repurposing them and a very good example of how you can do that is featured on diys. It shows how you can give some simple Ikea 365+ coasters a makeover and turn them into jewelry dishes. The transformation involves white spray paint, black and white acrylic paint and brushes.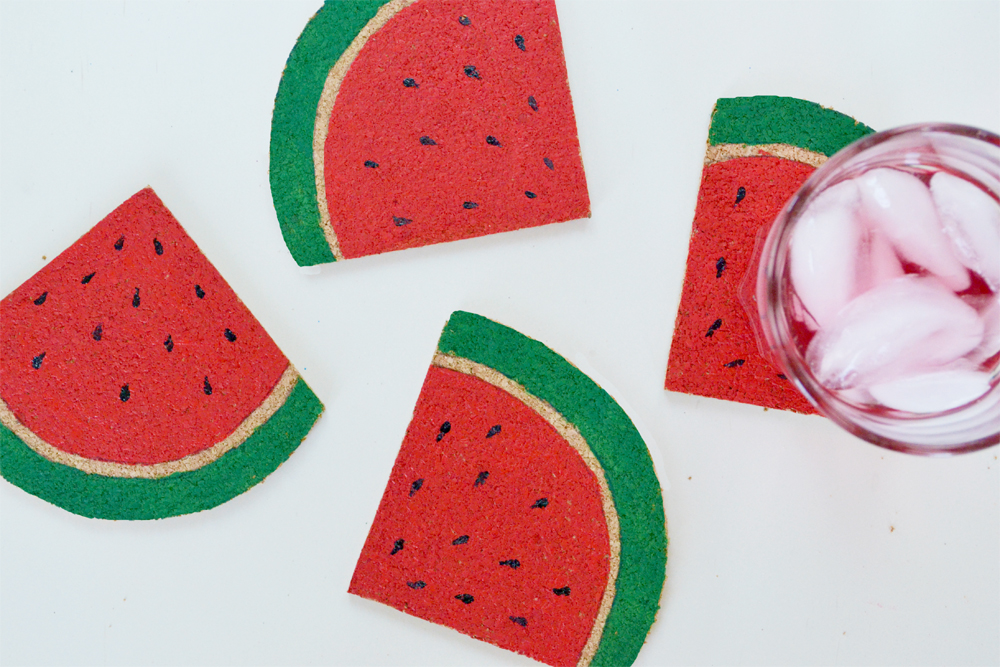 Aren't these watermelon slice coasters adorable? They started out as square sheets of cork which were cut and painted. Based on this example you could also try other designs, maybe round coasters that look like orange or lemon slices for example. Make sure you get small cork sheets to minimize the excess amount of material. You'll also need a cutting board, an X-acto knife, a paint brush and acrylic paint in various colors. Check out the full description on diys.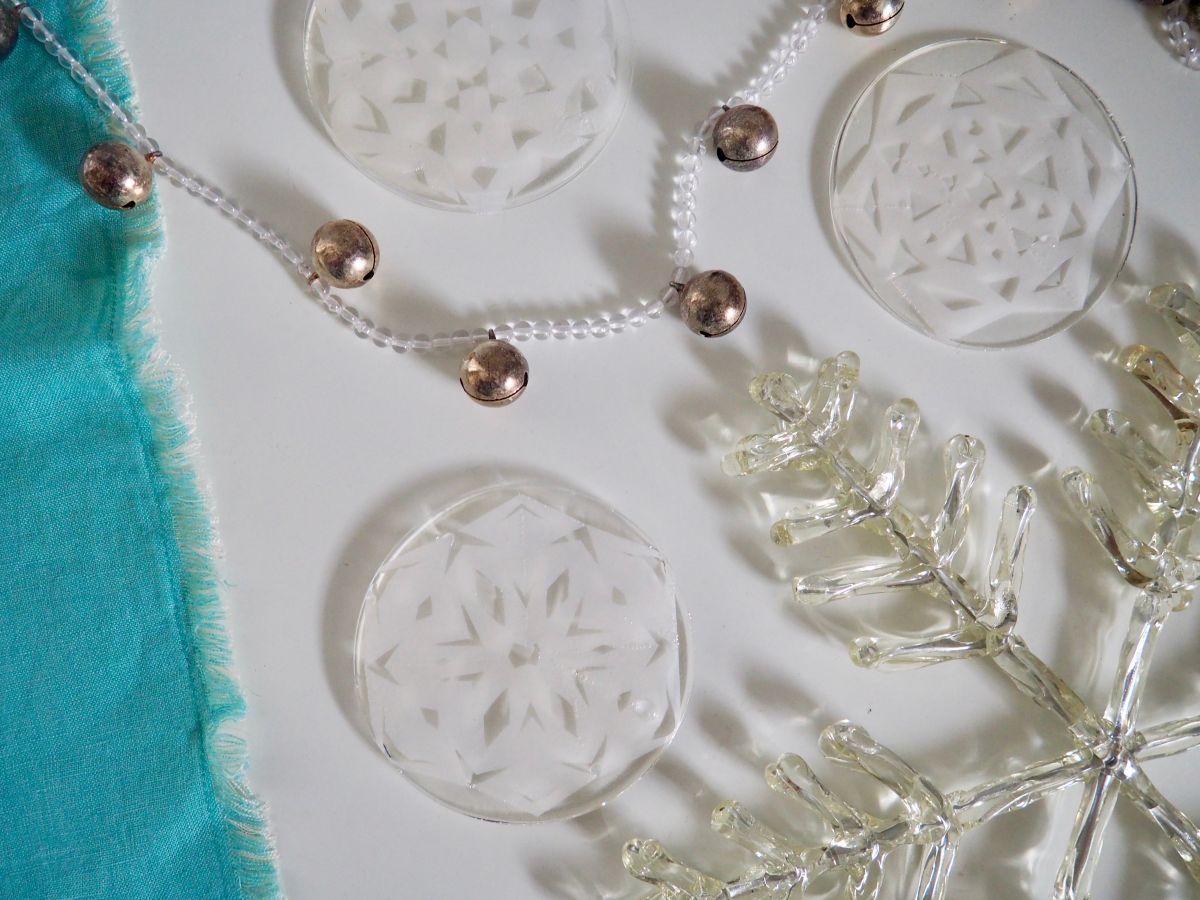 These snowflake coasters are perfect for the Christmas table decor and you can also offer them as a gift to someone who appreciates unique things. Here's what you're going to need for this project: some paper, a silicone circle mold, resin, scissors and a plastic cup for mixing. You can also try this technique with other themes.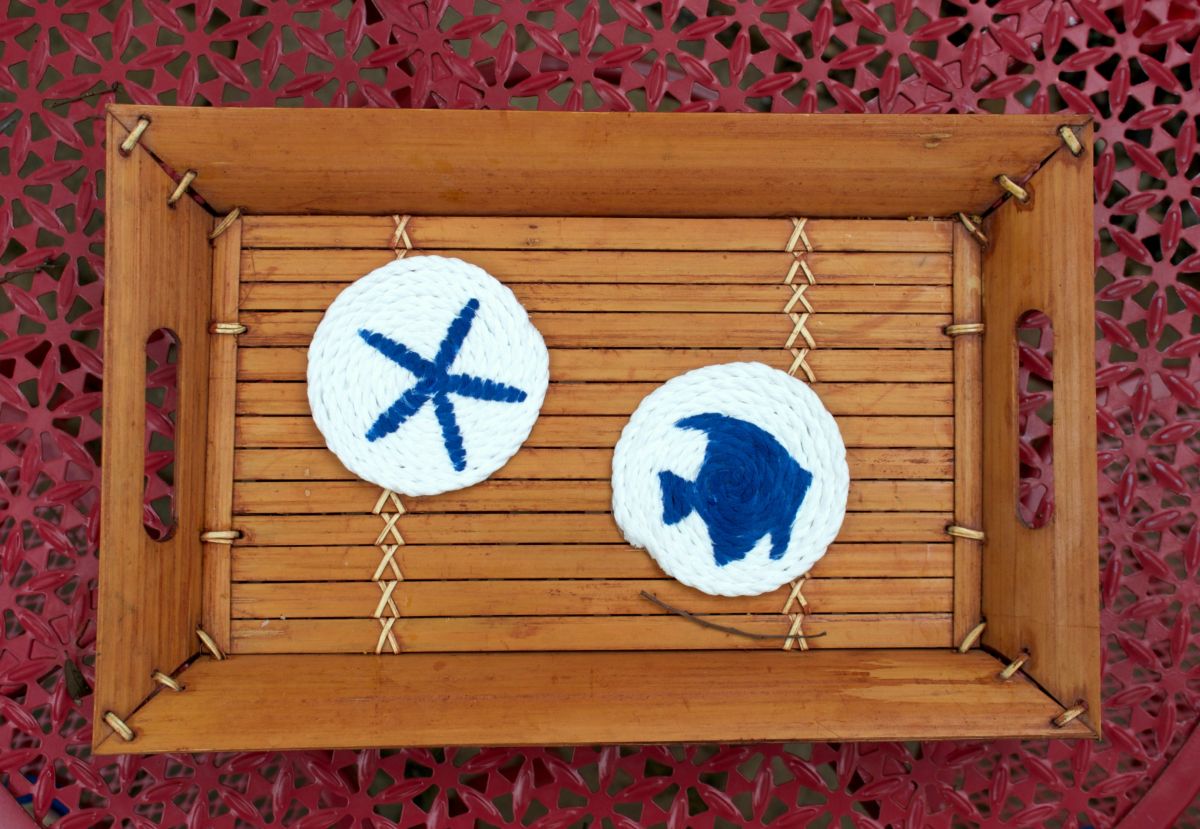 These rope coasters are super cute too are perfect if you want to add a breezy coastal vibe to your home decor, especially given this white and blue color combination. Make your own set using white rope and fabric paint. You'll also need a hot glue gun and stencils in case you don't want to try a freehand sketch.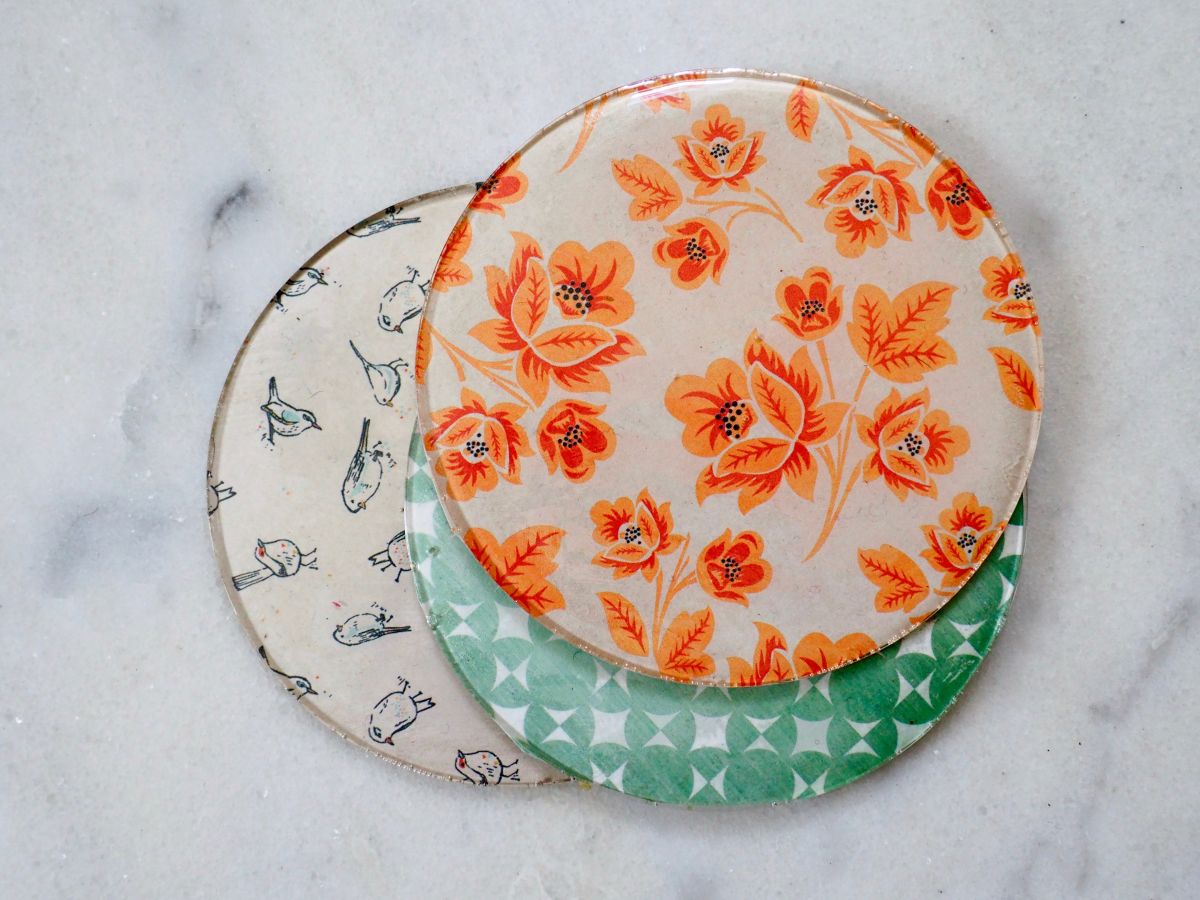 You can have a lot of fun creating unique coasters using resin and silicone molds. A cool idea is to use scrapbook paper cut into circles. The process goes like this: you make clear resin coasters and then you glue scrapbook paper onto them, allowing the pattern to show through. If you want to you can experiment with different techniques.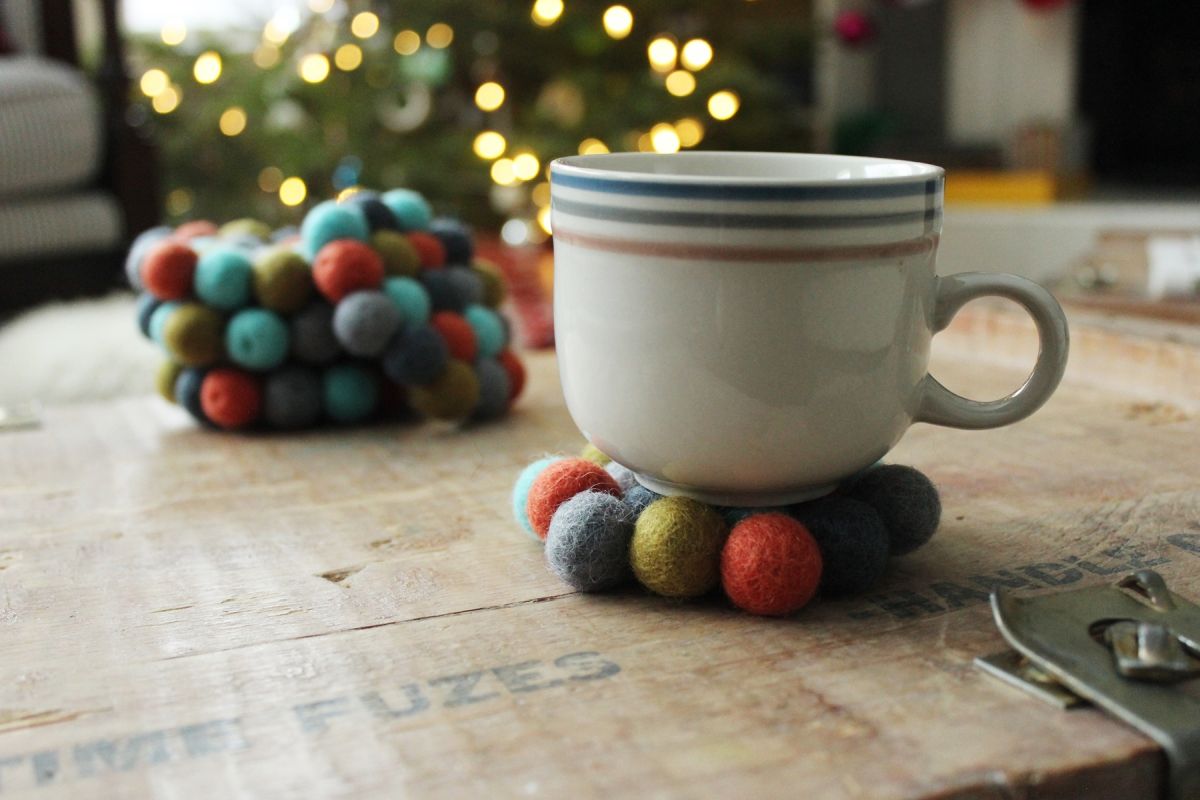 These felt ball coasters may not be the most practical ones you can make but they're definitely very cute. As you can imagine, crafting them is pretty simple and straight-forward. All you need is wool felt balls in different colors, thread and a large needle. If you're using 2cm balls you're going to need 19 per coaster.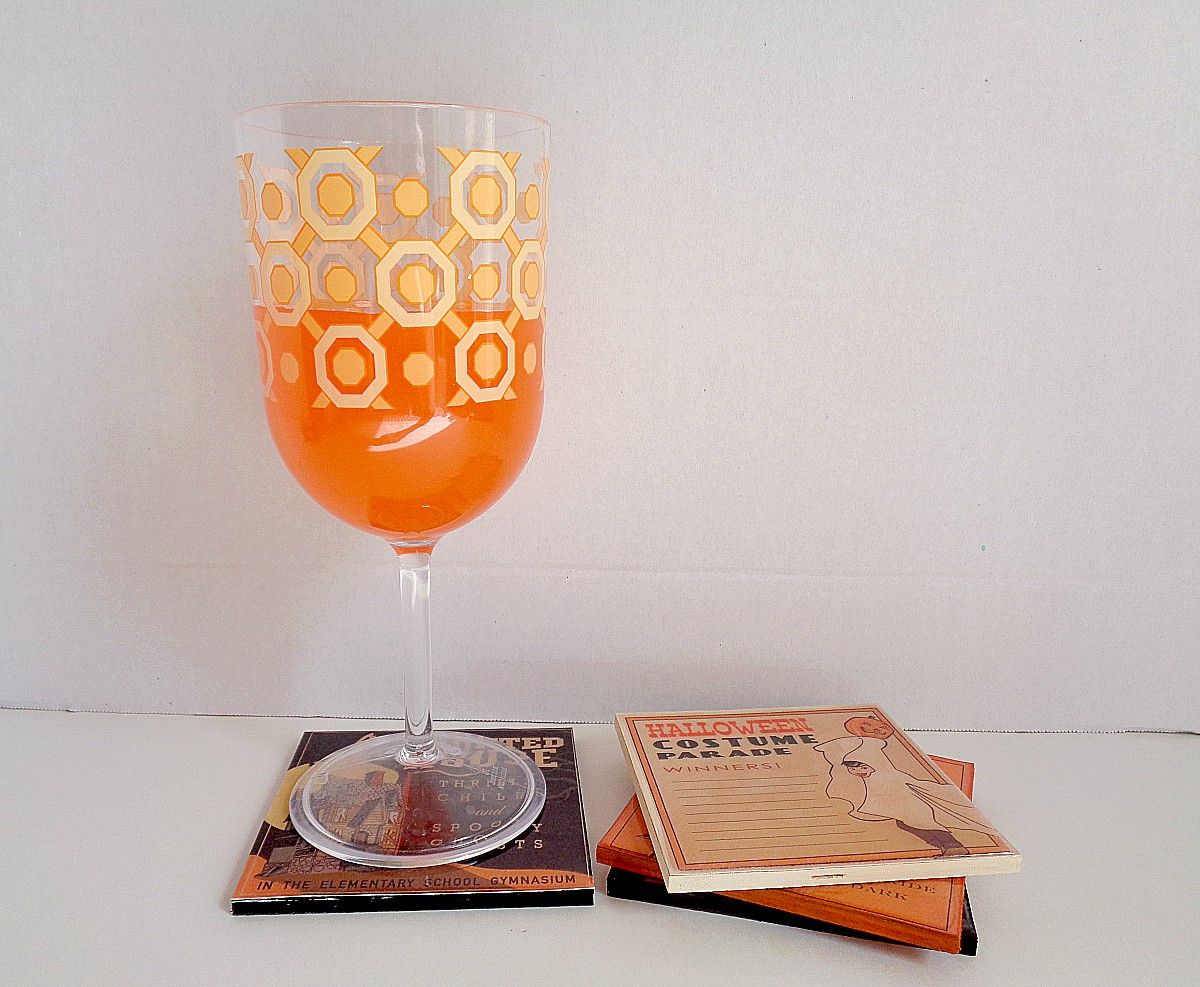 Scrapbook perfect is perfect for creating themed coasters. For example, you could make something special for Christmas, Halloween or for various other events. Let these last minute Halloween coasters inspire you. They're easy to make and customizable in all sorts of different ways so be creative and original.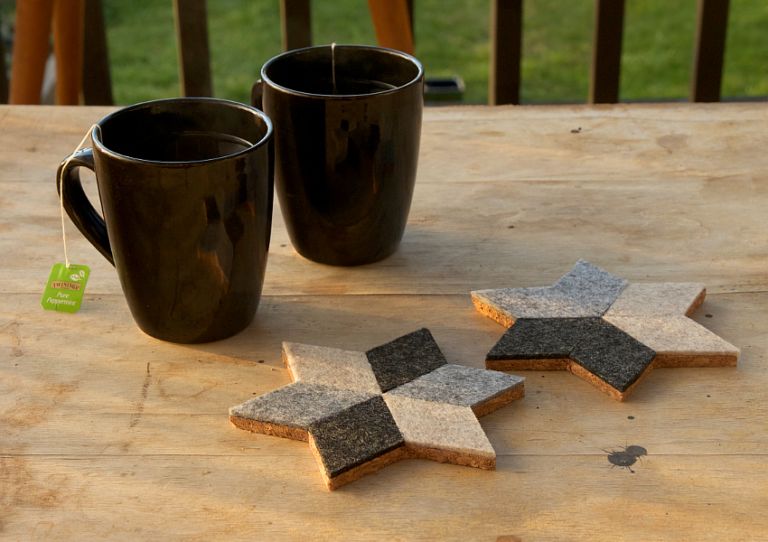 You might also enjoy experimenting with different shapes. These geometric felt coasters are an interesting example. They're simple cork coasters cut into this custom pattern, with 3mm thick felt on top. You can mix and match various different colors and even play with different shapes. Following a theme could also be super fun.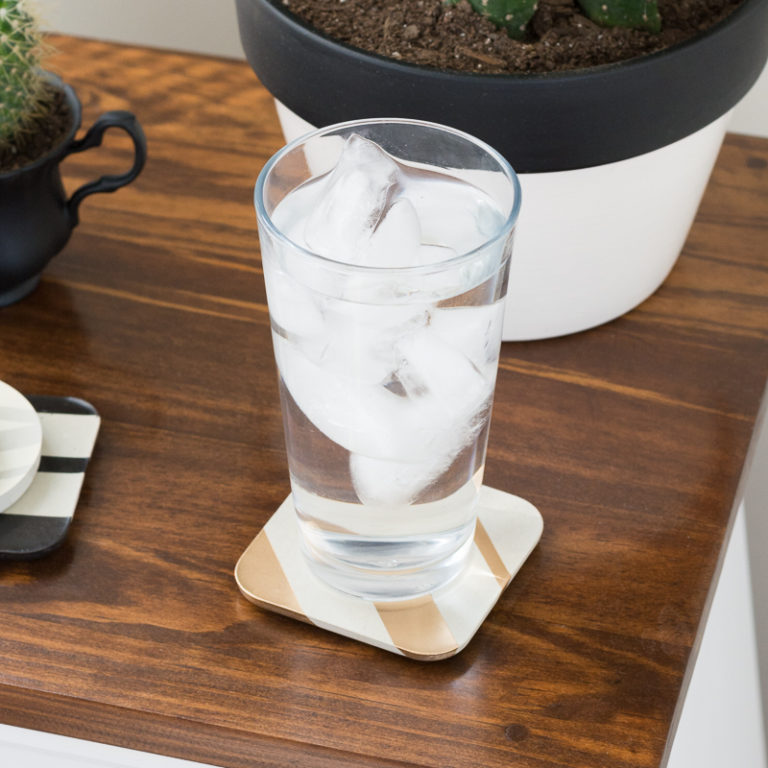 Concrete coasters are also quite popular and they too are very customizable. You can easily give them character with spray paint. Use painter's tape to create geometric designs and cool patterns and add a coat of acrylic spray sealer to finish your design and make it long-lasting.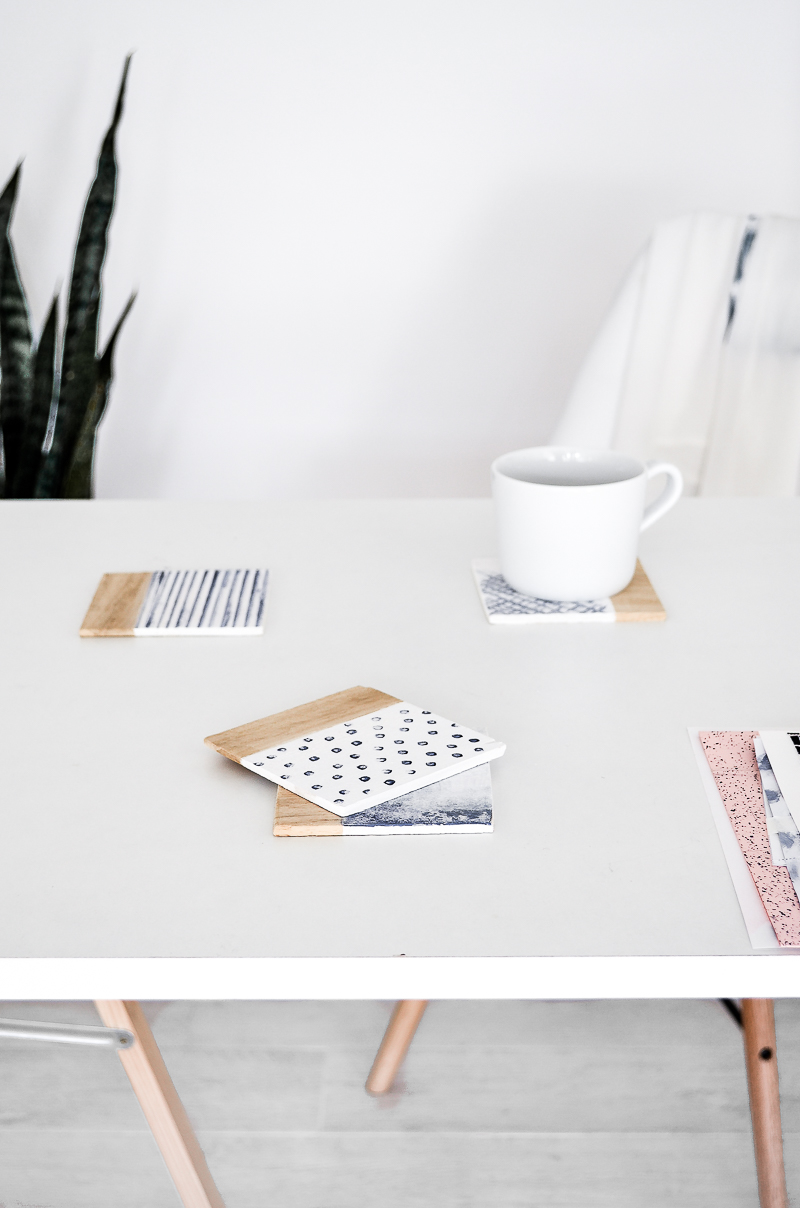 Of course, if you don't want to simply give existing coasters a makeover you can make some from scratch. This way you're not limited to whatever materials, shapes and sizes are available in stores and you can create something completely unique. These for example water pattern inspired coasters made from a thin wooden plank.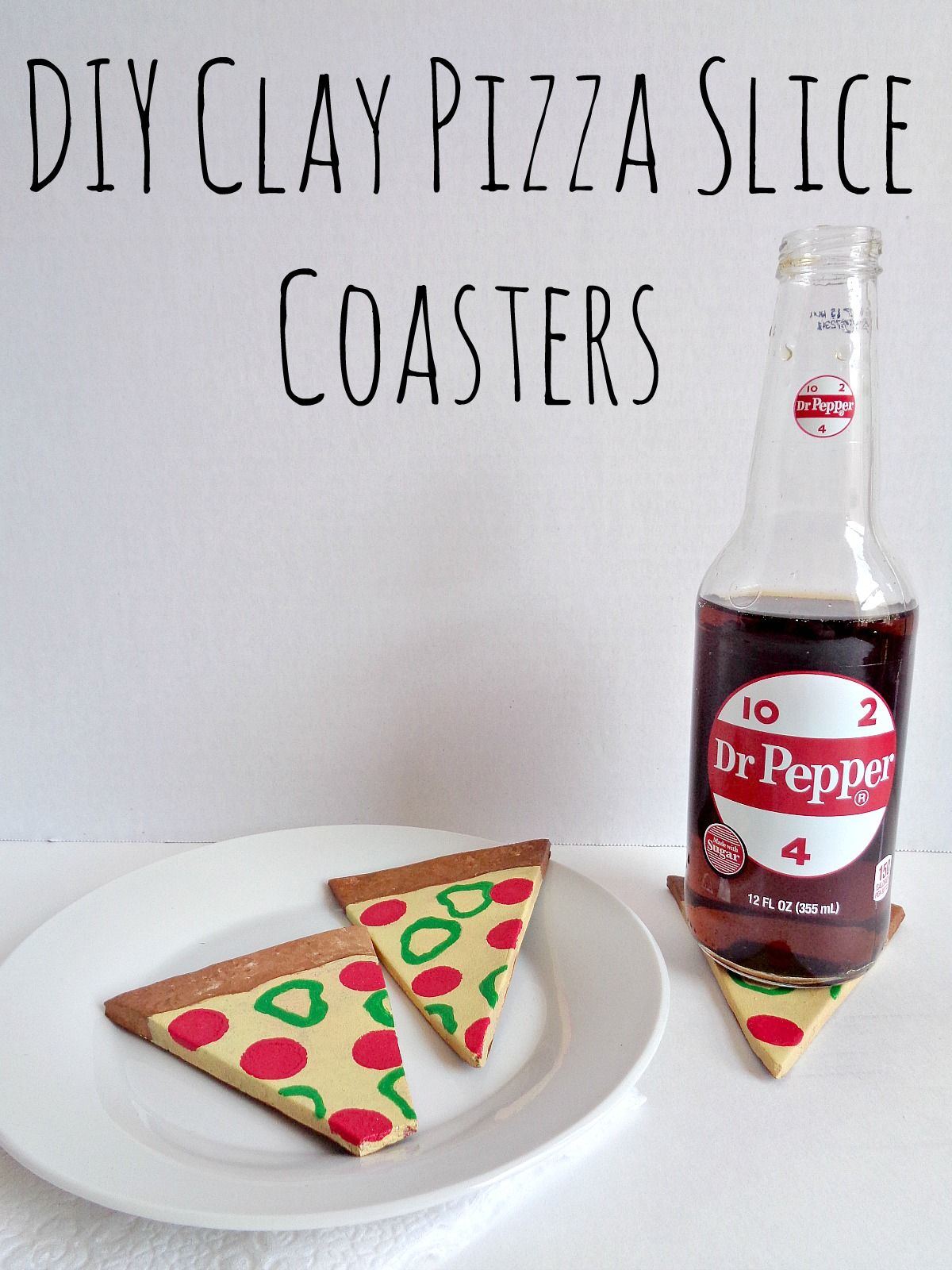 How about some pizza slice coasters? That could look very cool and would also be fairly easy to create, You can make the coasters out of air-dry clay and paint them. It's up to you to pick the colors and "ingredients" that you want on your pizza slices.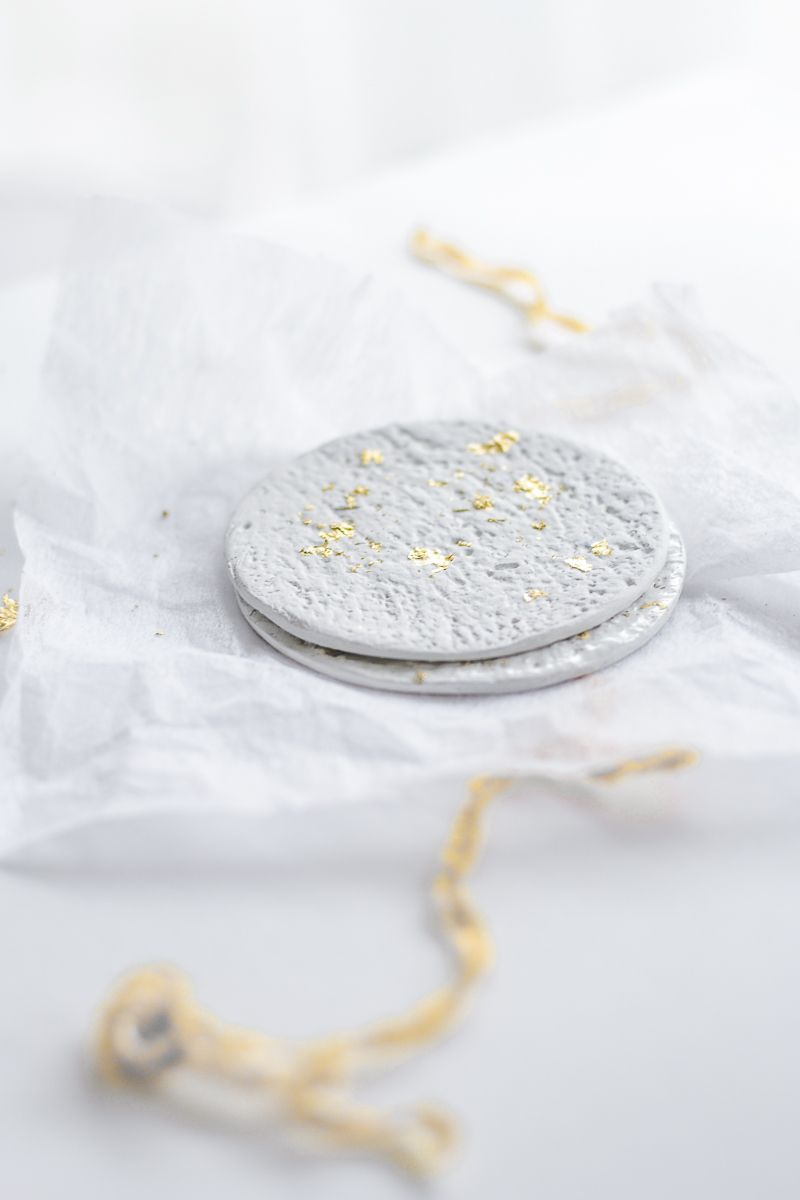 Add a little bit of glam to your DIY coasters if you plan on featuring them at parties. These shiny party coasters are just perfect for that. To make something like this you need clay, a rolling pin, white paint, gold leaf sheet, spray glaze, a texturing tool, sandpaper and a bowl.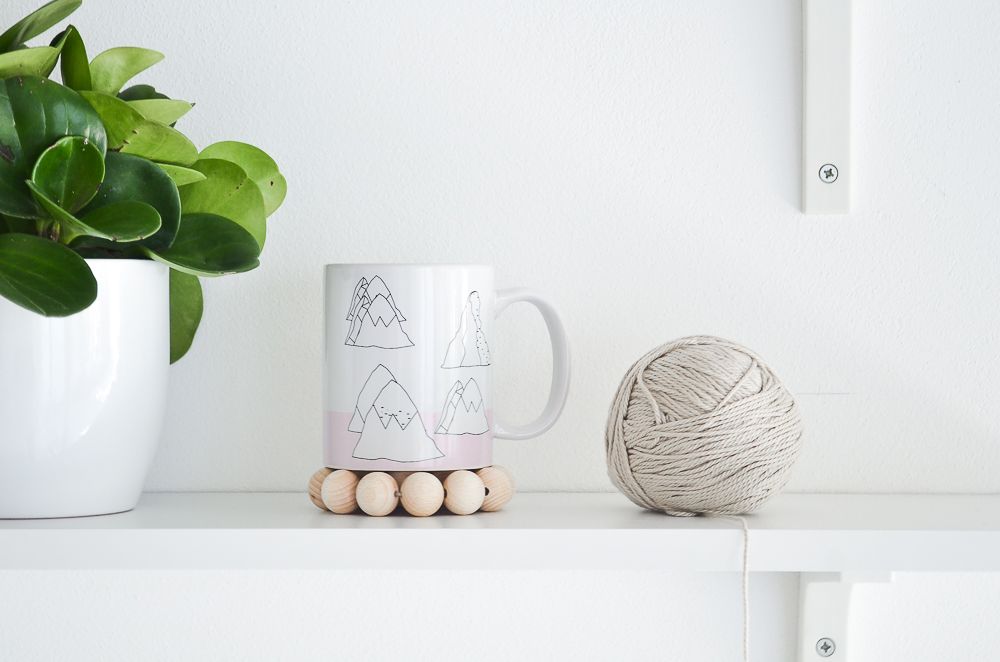 These modern beads coasters are easy to make, versatile and very chic and stylish. The project is pretty self-explanatory and the only supplies needed include large wooden beads, wool thread and scissors. If you want to add a unique touch to the design, you could paint some of the beads or use colored thread.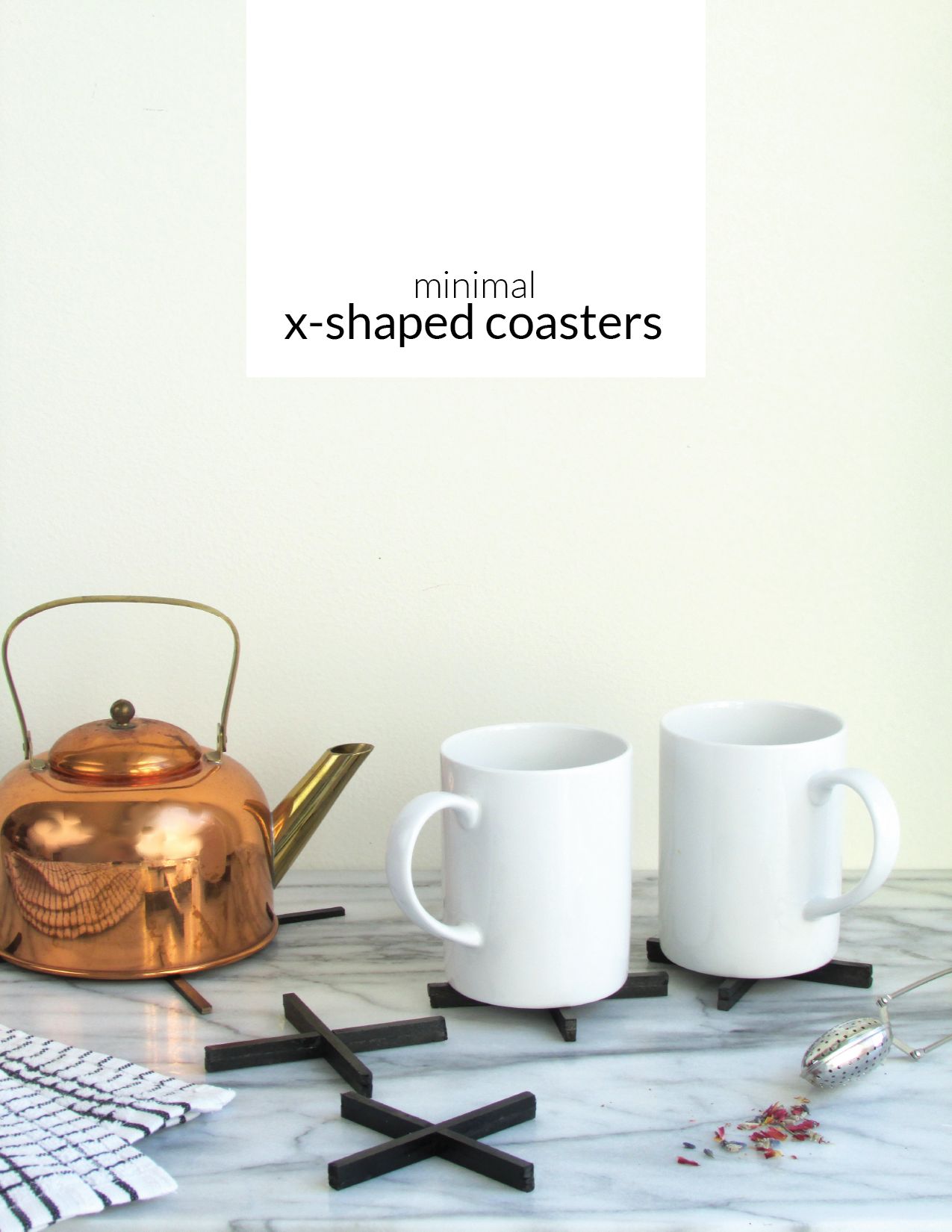 Not a fan of the usual round coasters? How about something different then? These minimal x-shaped coasters seem like a perfect choice. They're unusual yet not any less functional. They're also very easy to make using balsa wood strips and glue. Spray-paint yours in any color you like.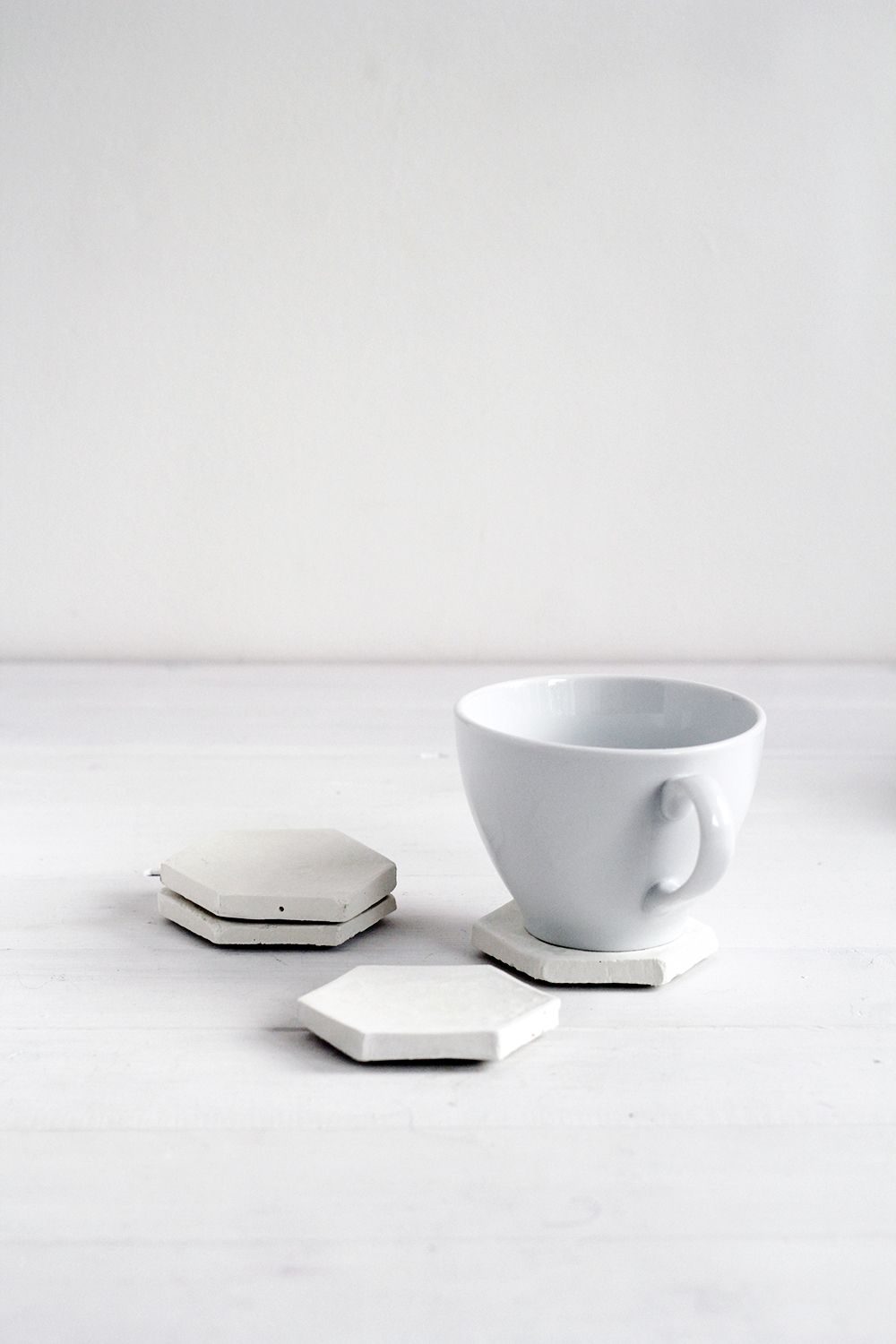 You can arrange a bunch of these hexagon coasters side by side to create a honeycomb pattern. That's not their intended purpose but it looks pretty cool. What's also cool is the fact that you can make these coasters yourself using white concrete mix. You'll need molds so get ready to make those from scratch using cardboard.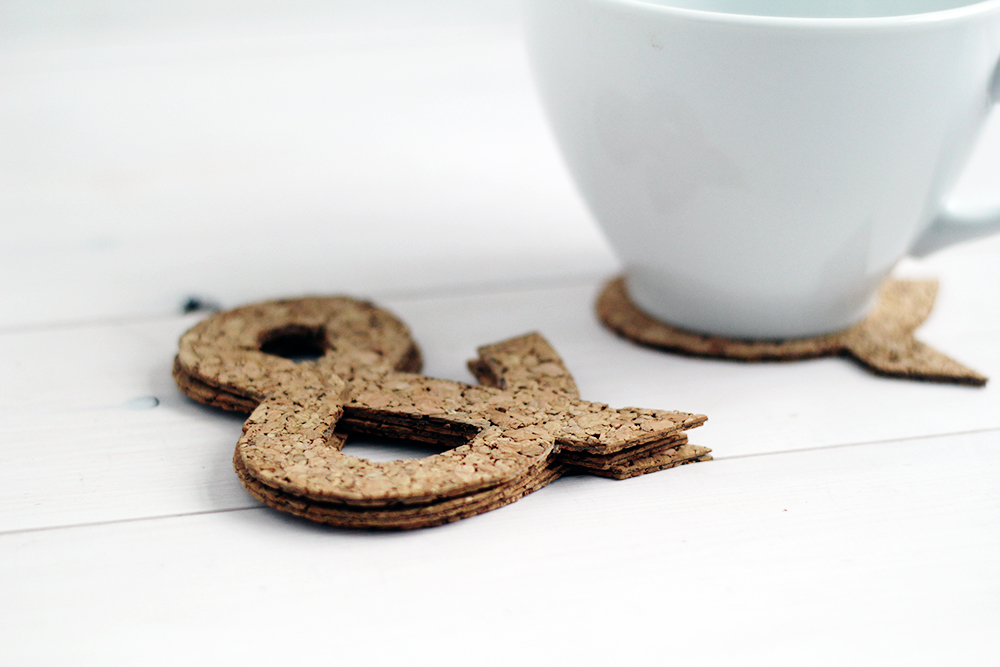 It would be fair to say that you can probably make coasters in any shape you want. Some might be more difficult to pull off than others, like these ampersand cork coasters for example. You need to cut out each one after you've traced the shape on a thin cork sheet. It's not the easiest DIY cork project but it's definitely interesting.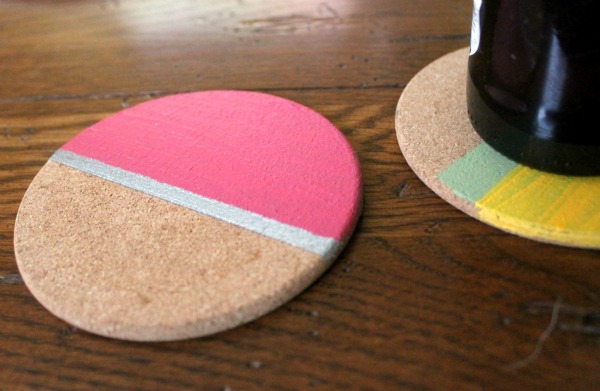 As cool as some of those more complicated projects may be, sometimes you just want something simple and headache-free so we'll end this list with these painted striped coasters that are super easy to make. All you need is round cork coasters, some painter's tape, a paintbrush and acrylic paint in whatever colors you prefer.
The post How To Express Your Creativity Through DIY Coasters appeared first on Home Decorating Trends – Homedit.