Unless you're already familiar with the subject, shipping for bar stools is not easy and can get pretty confusing at times because there's more to a bar stools than just looks. The selection below shows a few modern bar stools with designs and features that might surprise you.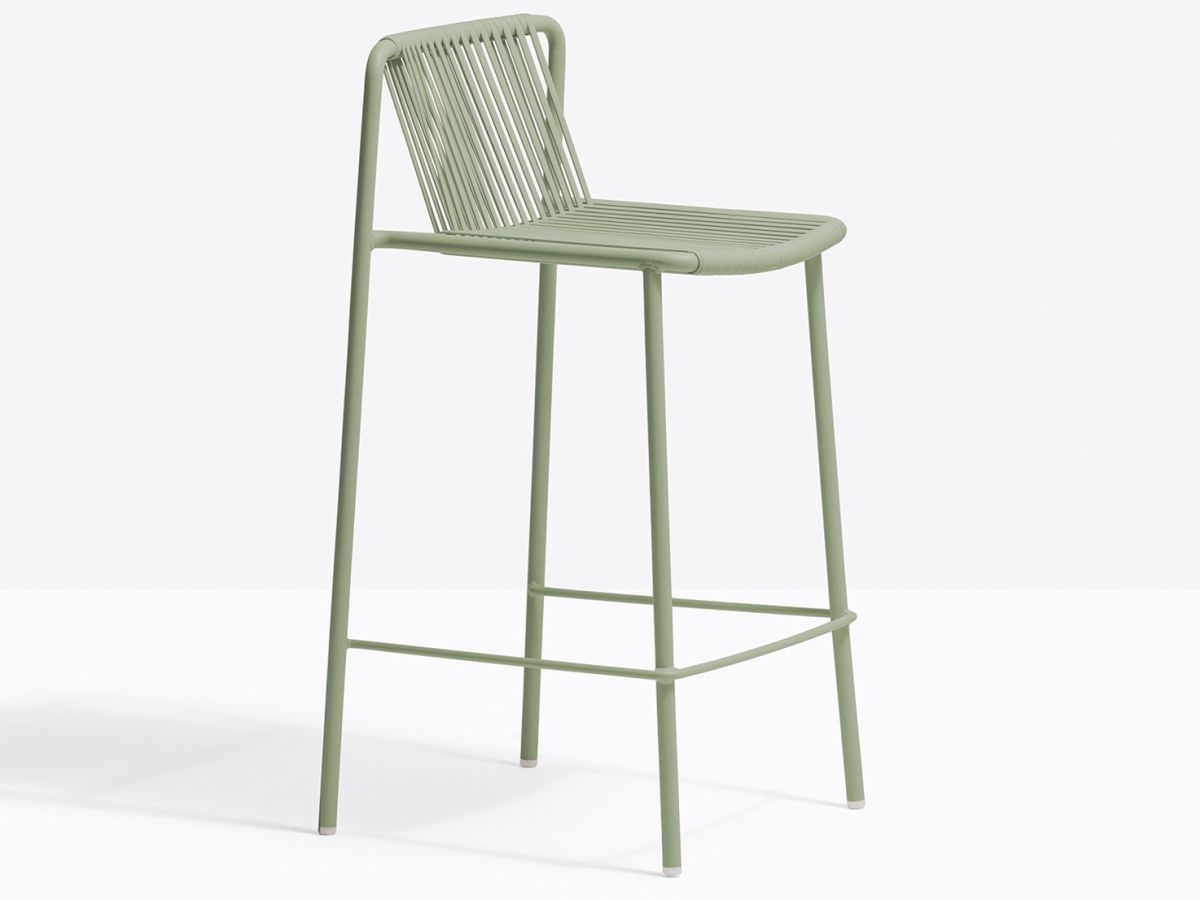 The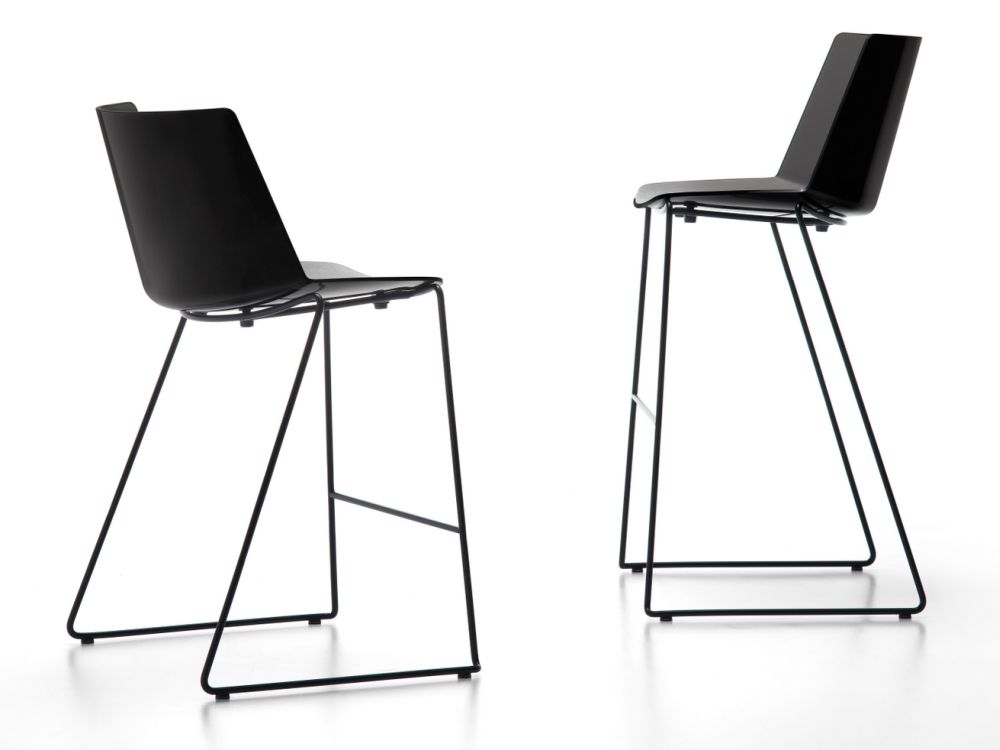 The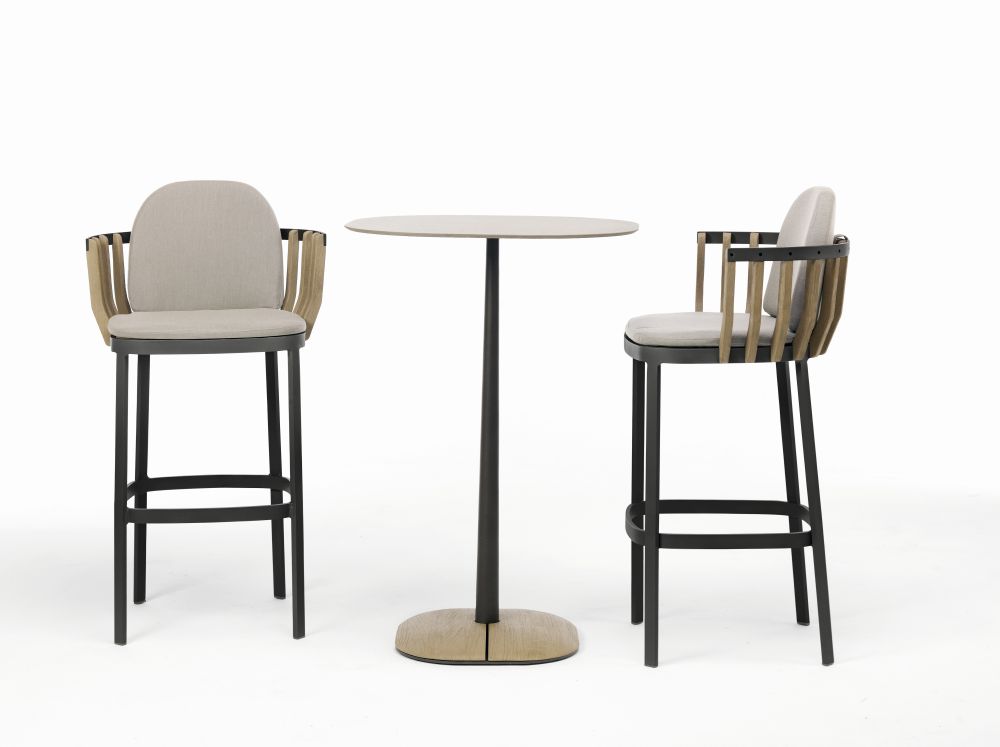 The Swing series designed by Ethimo and Patrick Norguet is characterized by a distinctive layer of teak slats which is naturally integrated into the designs of all its components, including the sections, patio chairs, tables and these elegant bar stools. These wooden elements contrast with the metal frame and soften the design. Also, they go well with padded seat and backrest.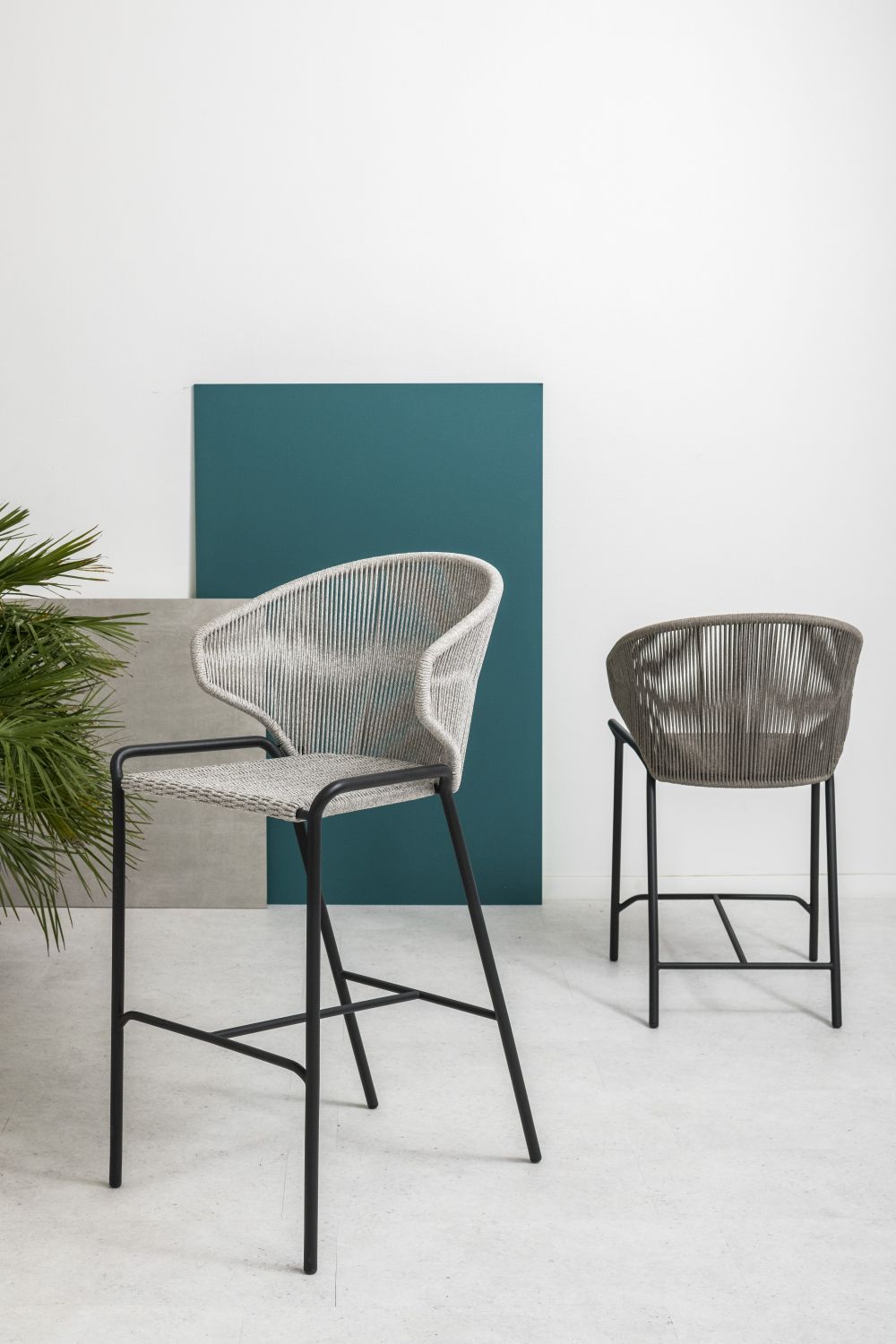 Many modern bar stools don't have armrests and this one doesn't really seem like it does either which is actually one of its strong points. The backrest of the Radius bar stool has a wrap-around shape which seamless transitions into these barely noticeable built-in armrests.
The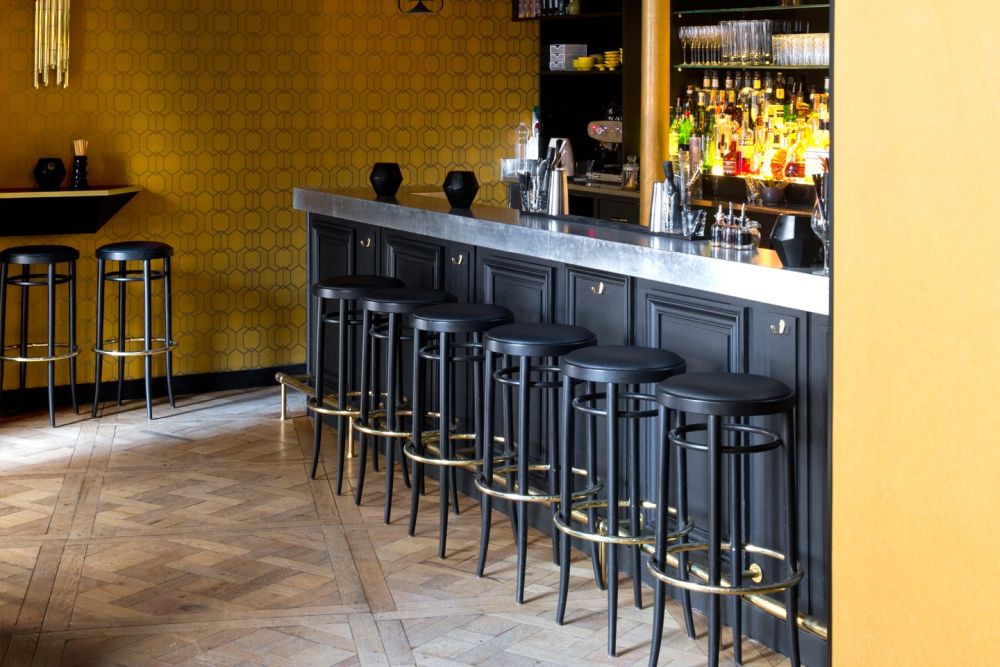 Sometimes simple and classic is the best option and in the case of a modern bar stools that usually translates into a design similar to that of the 204 RH chair. It has a beech frame with a distinctive tubular steel ring and a round seat without a backrest. It's robust and sturdy without losing its elegance.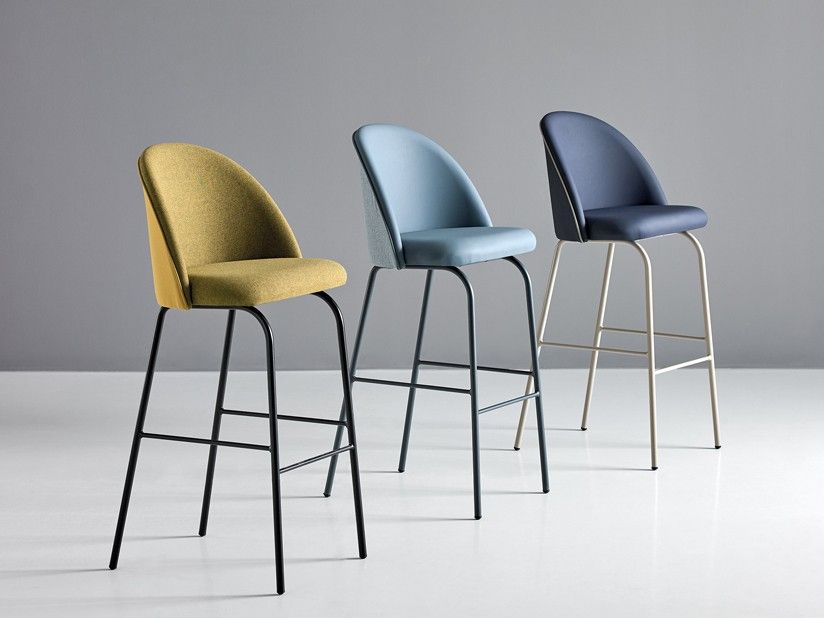 The entire Chelsea series inspires warmth and elegance and it's easy to see why. The bar stools have slender metal frames with soft curves and simple lines and the seat is soft and comfortable and complemented by a smooth backrest that gently wraps around it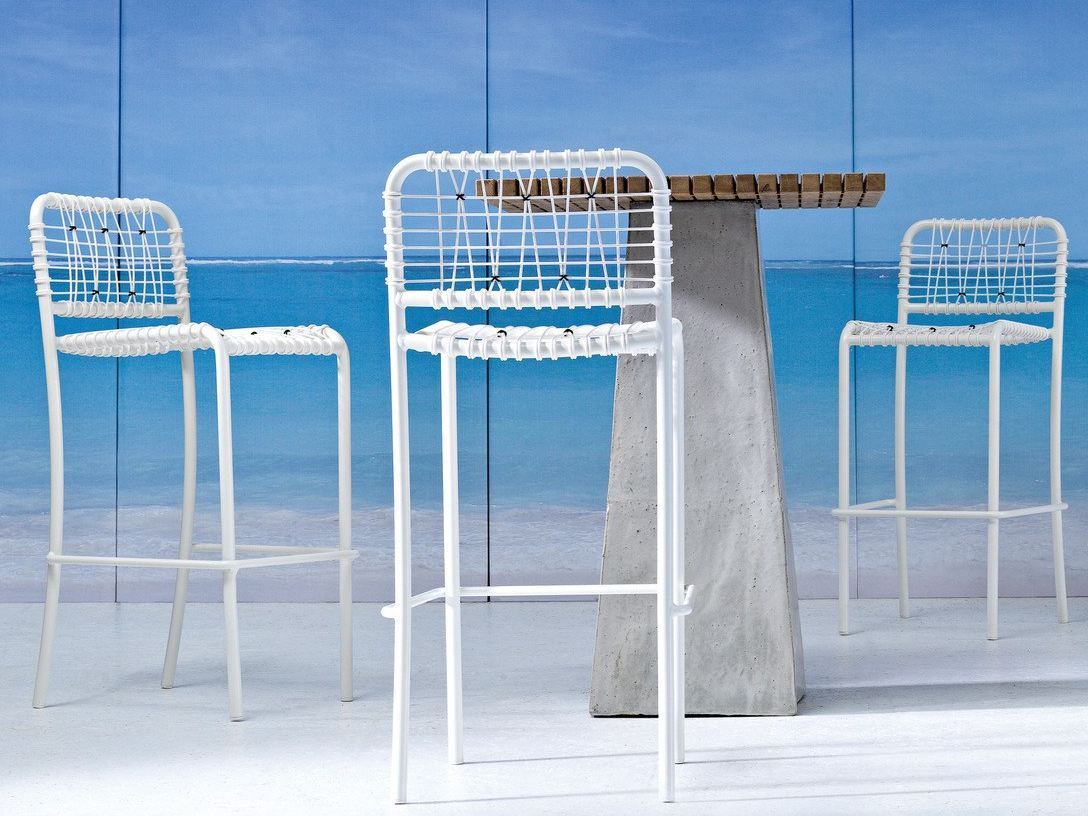 Perfect for those breezy summer house decks and patios, the InOut bar stools have tubular aluminum frames available with a matt white, air force blue or grey lacquered finish and a very charming seat and backrest combo woden with elastic belts that also come in several different colors to match the frame.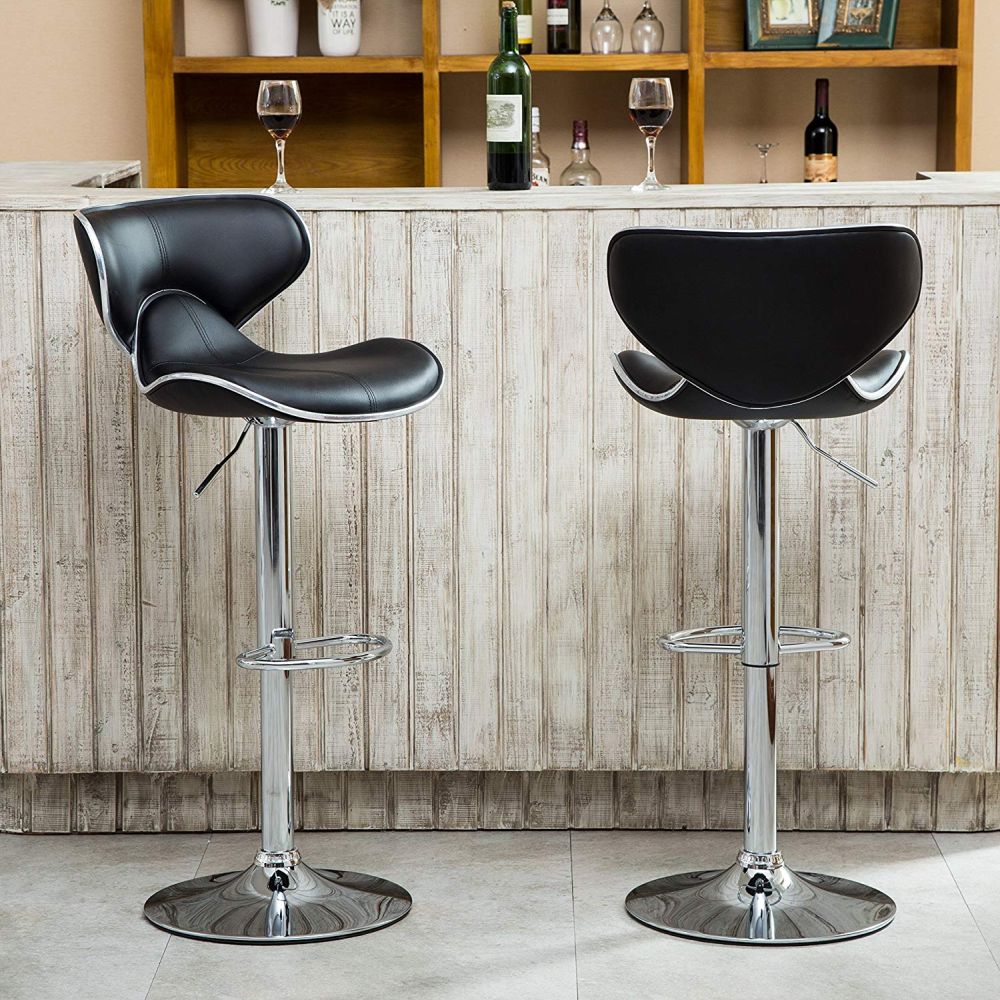 These bar stools have a modern design that's both classic and a bit futuristic. The circular metal base ensures a sturdy construction and the soft upholstered seat and the little backrest add comfort. The adjustable height and 360° swivel mechanism are great finishing details which make this stool a very convenient choice. Check it out on Amazon.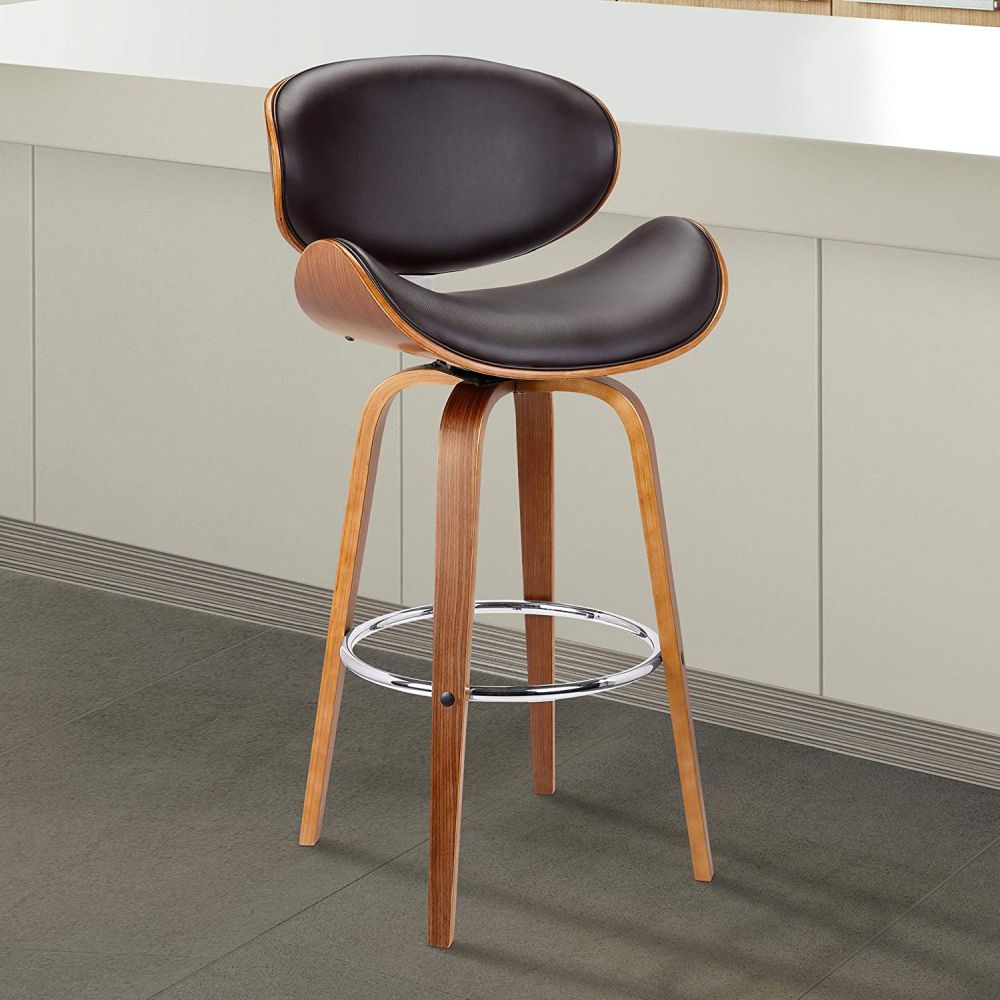 A similarly stylish design is featured by the Solvang chair although in this case the use of wood for the frame instead of metal creates a more comfort-oriented appearance. The bar stool has a 360 degree swivel mechanism seamlessly embedded into the frame and its seat and backrest look like two wooden wedges lined with soft leather.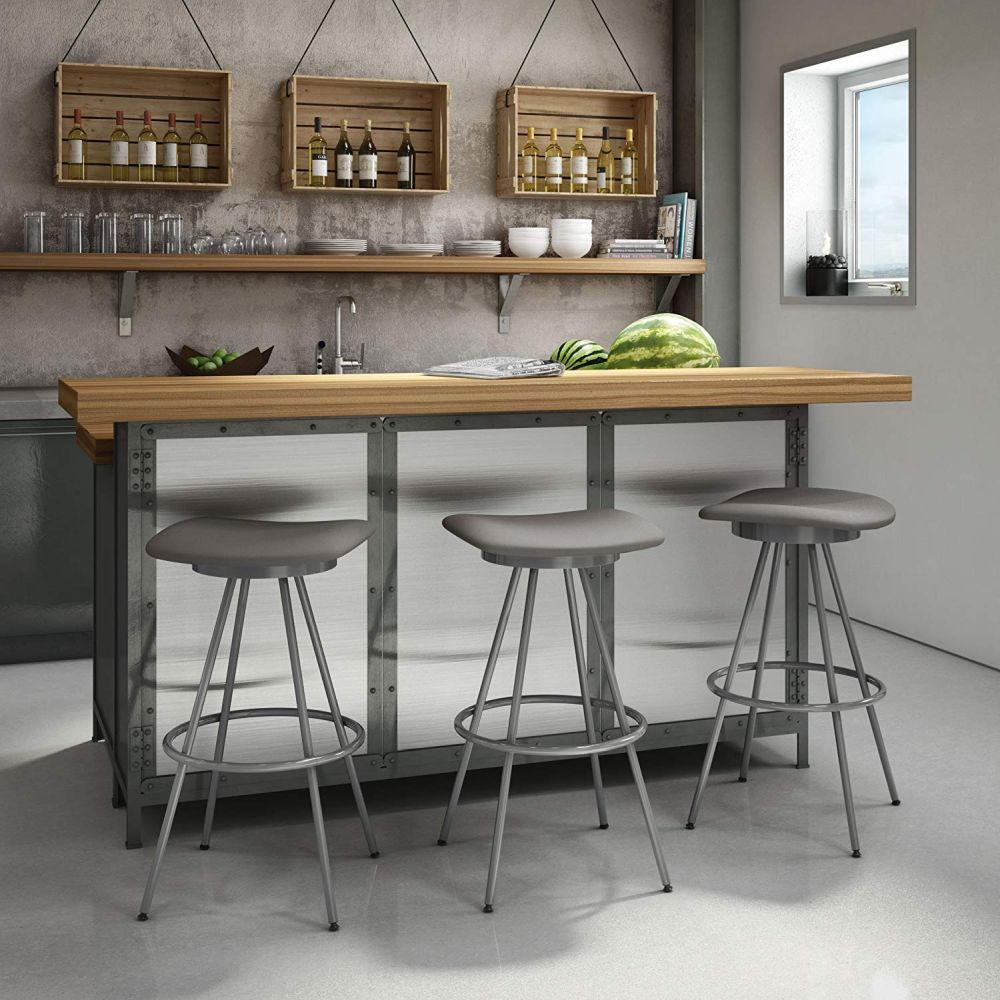 Even though it doesn't have a backrest, this bar stool is super comfortable thanks to its cushioned seat and overall geometry. At the same time, this low-profile design means that it can easily fit under the counter when not needed as a way to save a bit of space and to maintain a clean and organized layout. Check out this piece on Amazon.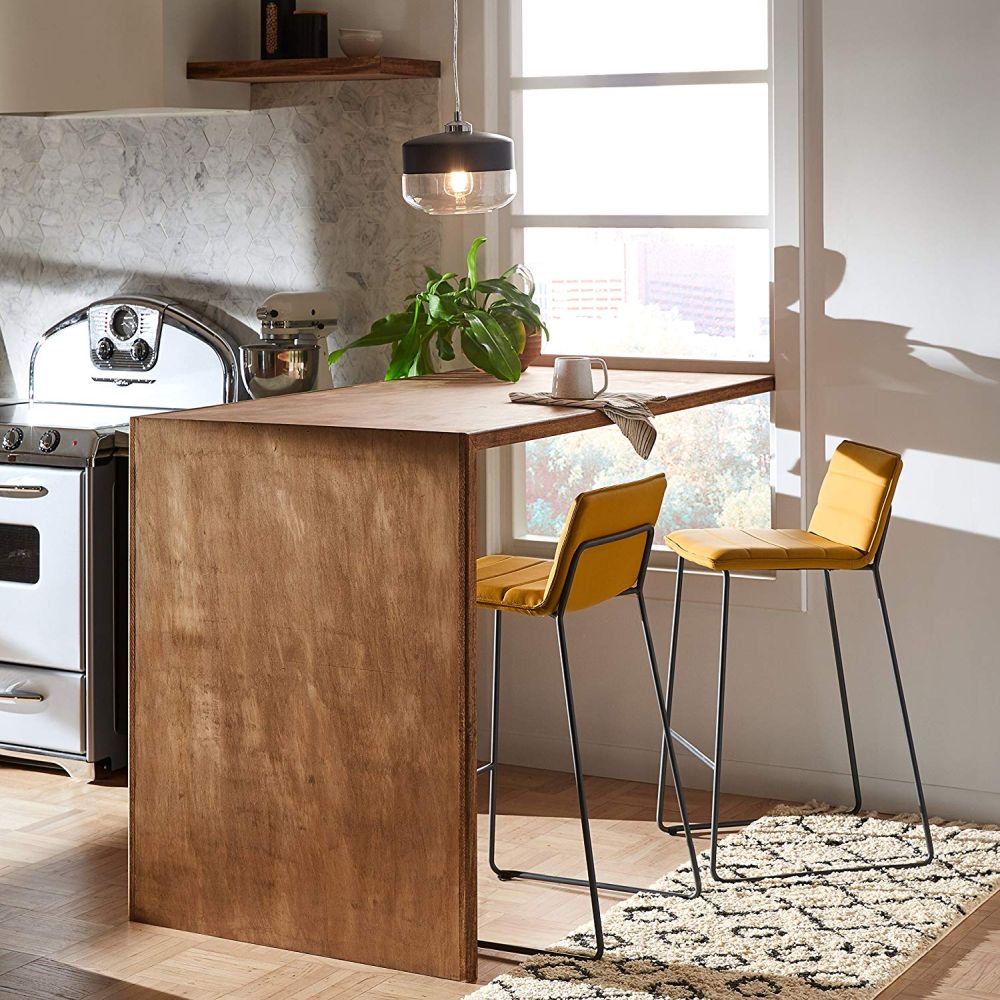 This bar stool is both minimalist and eye-catching thanks to a design that plays with simple lines and clean shapes and patterns. The most distinctive is the metal base which is thin and slender and makes it look like the stool has giant spider legs. The tufted seat is comfortable, has a small backrest and comes in three bold color options: red, aqua blue and autumn red. You can get this on Amazon.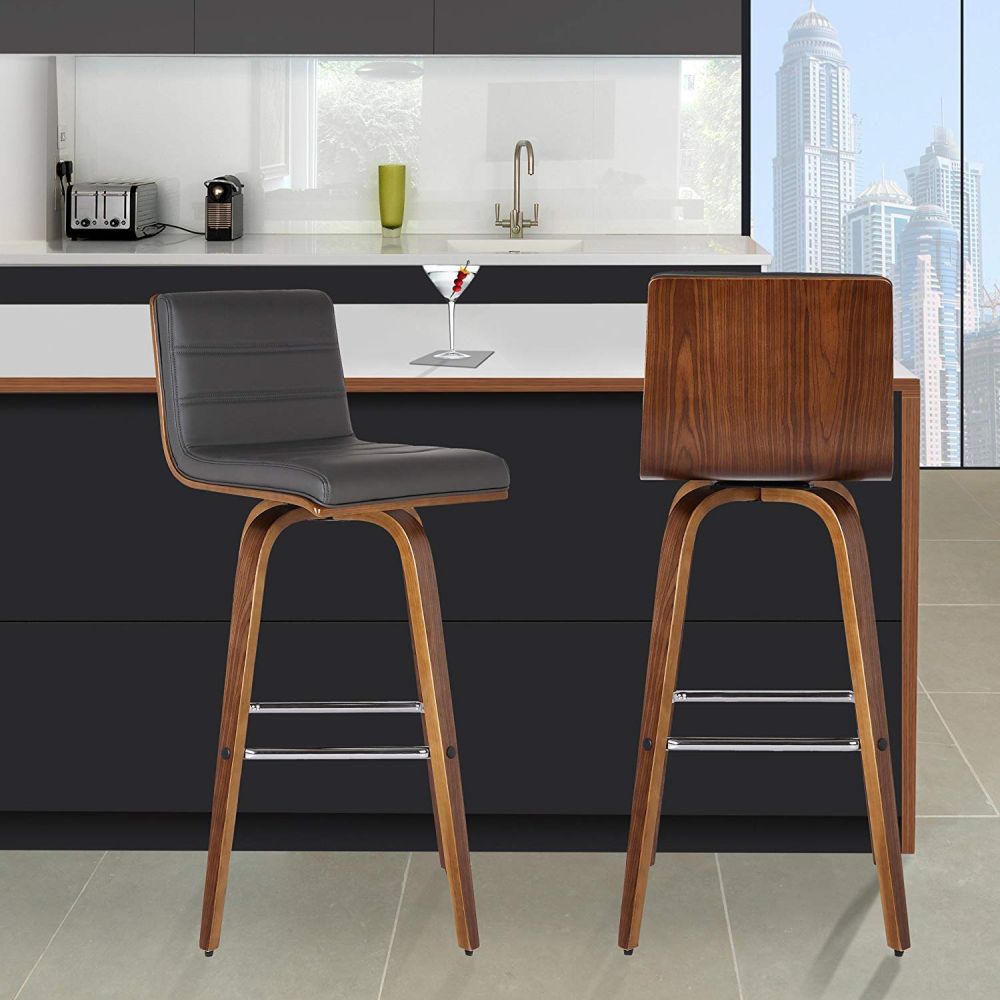 A combination of prominent curves and clean straight lines give this bar stool a modern appearance and plenty of character. It's comfortable, practical and also great to look at, a combination that's not always easy to find. The seat swivels, making everything even better. Check it out on Amazon for more details.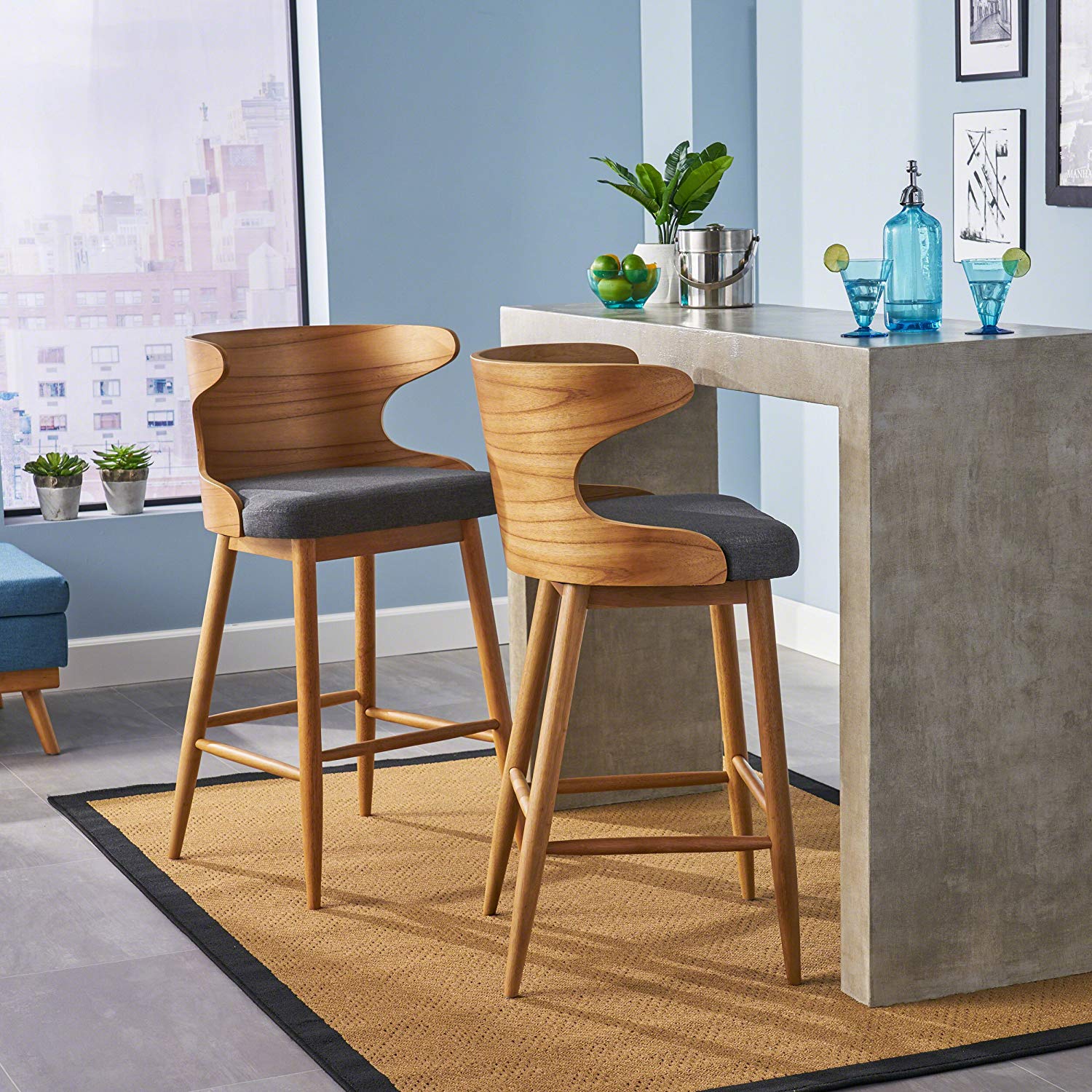 These something very appealing about this sort of chairs and bar stools with tapered legs and mid-century modern designs. They look elegant and sophisticated but they also maintain a casual look. At the same time they're also quite comfortable. Check out this exquisite piece on Amazon.
The post Modern Bar Stools That Break The Mold appeared first on Home Decorating Trends – Homedit.