They say that first impressions last forever. That might not always be true and our perceptions do change with time. But making a good initial impression always helps and in case of your home it is the entryway and the door that do this job. Subtle details in the design of the entryway and the door can reveal a lot about the homeowner; not to mention give you a preview of the style inside. This can be misleading in case of renovated old homes, but even that is an exciting experience we gladly enjoy. An essential part of the entry is undoubtedly the door and giving it a colorful upgrade always helps in setting your home apart.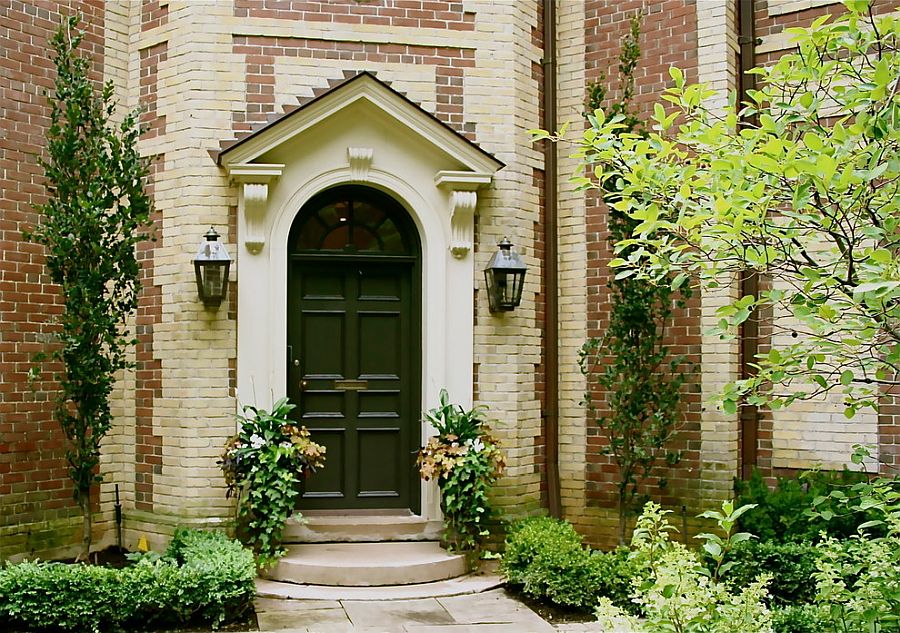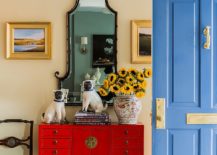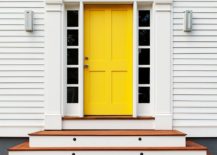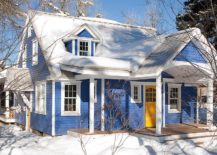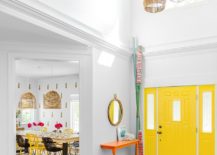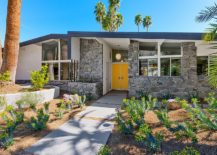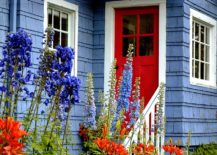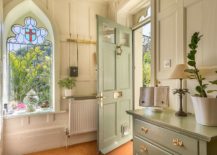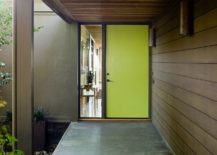 The idea of a fun, bright front door is one that is catching on across the globe. Even in the more sterile 90's with beige and endless cubicles holding sway, the door was often the one place where colorful expression was allowed. Today, this is a trend that is redefining home fronts all over the world and joining in on this merry bandwagon is all too easy. From favorites like red and blue to rarer treats like yellow and green, this is a look at 30 eye-catching and amazing inspirations that will leave you wanting more!
Say it Bright with Yellow
Yellow as a color is considered auspicious in many cultures across the world and its presence in the entry surely gives your home an instant facelift. The bright yellow door is one that cannot be missed even for a distance and surprisingly, this is a color that works with a variety of styles and façade hues. White for your home coupled with a yellow door is an easy look to pull off while lighter shades of gray, blue along with brick and stone surfaces also look great when paired with the right hue of yellow. Be it modern, minimal or mid-century, a yellow door is a great way to start things off!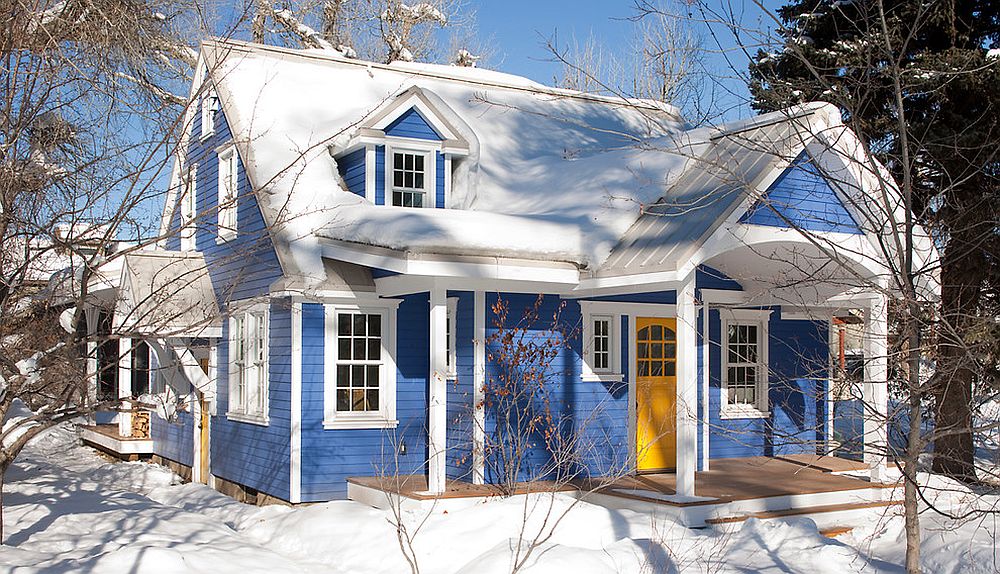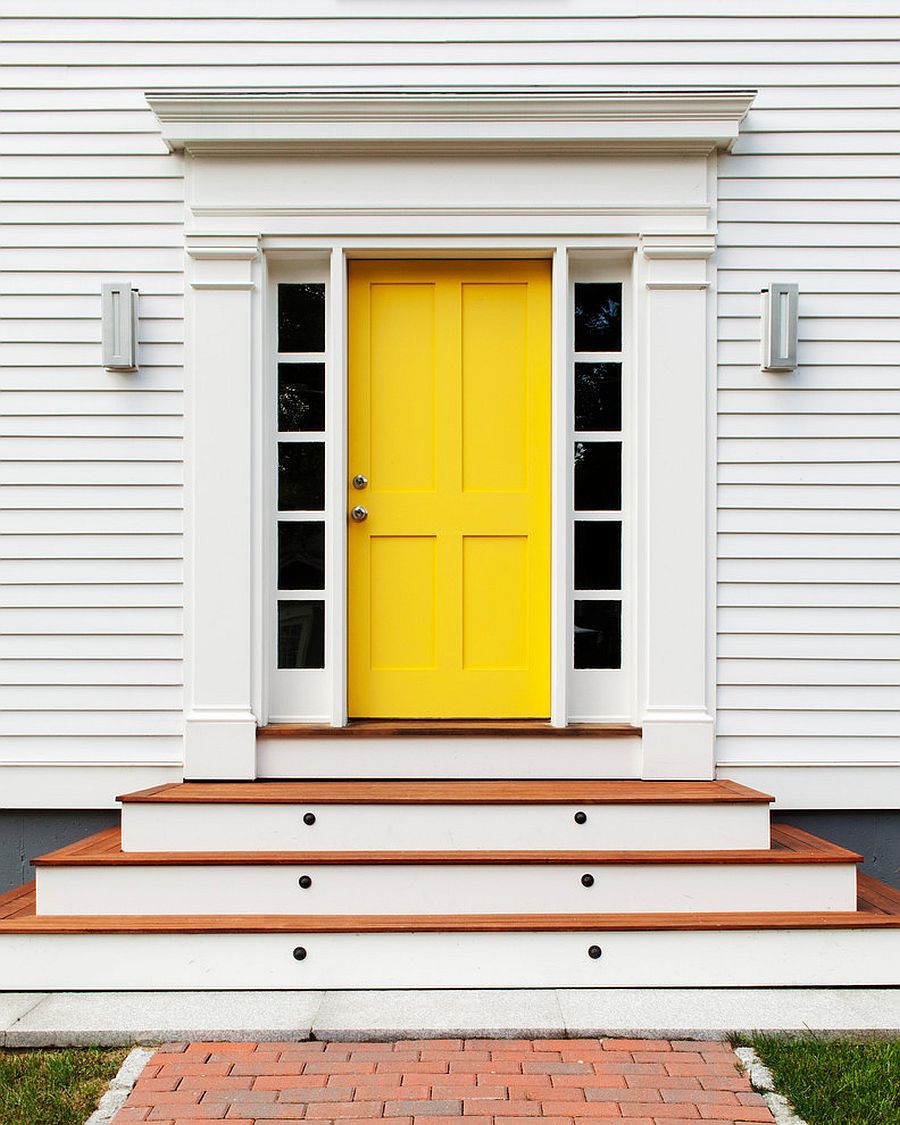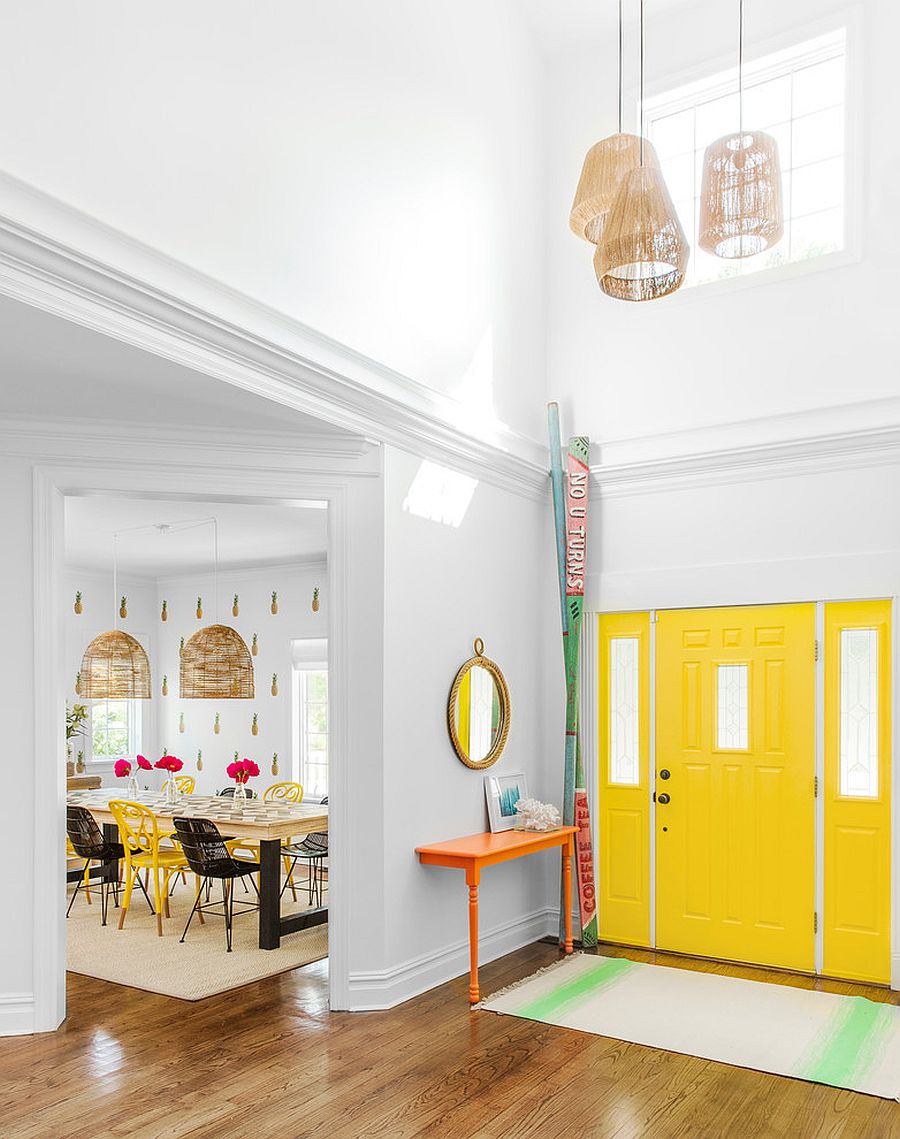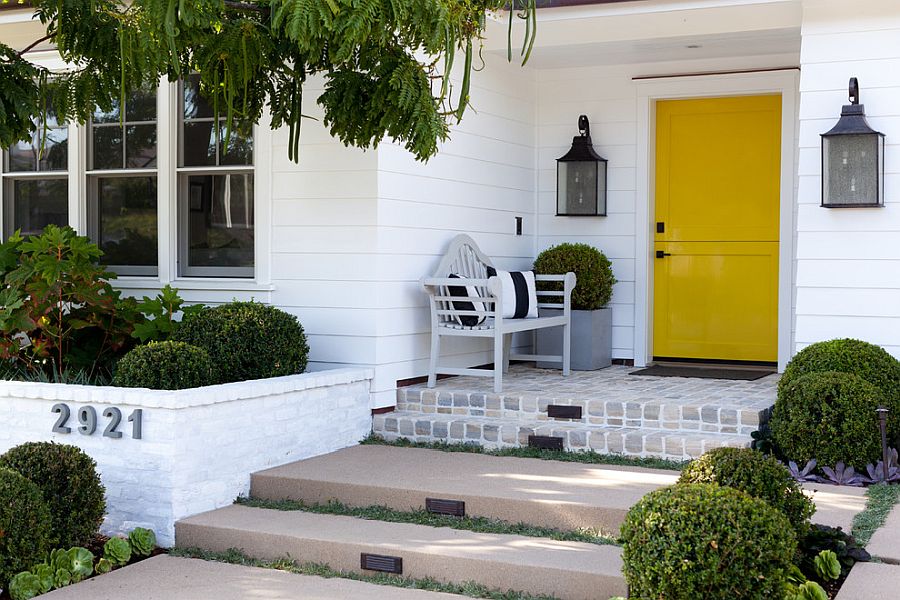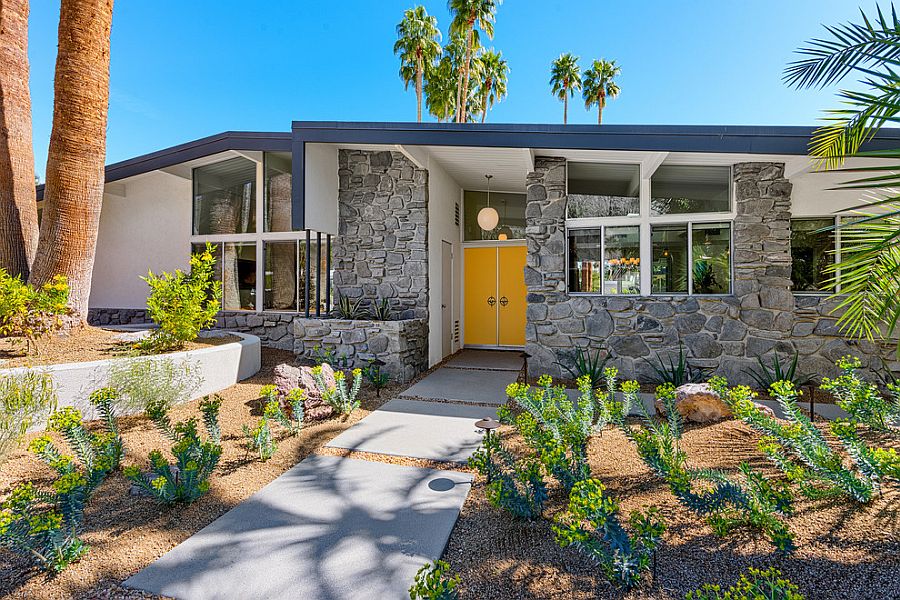 Blue is a Hit Every time!
Is there any place in our homes where blue does not feel apt? Maybe it is because we spend so much of our life surrounded by the many blues in nature. Maybe there is some intrinsic affinity between man and all things blue. Maybe we are just programmed to love it since childhood. We are not sure why it is, but blue looks great everywhere and this summer, we intend to bring it to the front door as well. Here, it is better to opt for a tint of blue that is matte in finish as brighter and louder shades of the color feel far too overpowering. Ad smart metallic fixtures in brass and you have an entry that is as modern as it is coastal chic.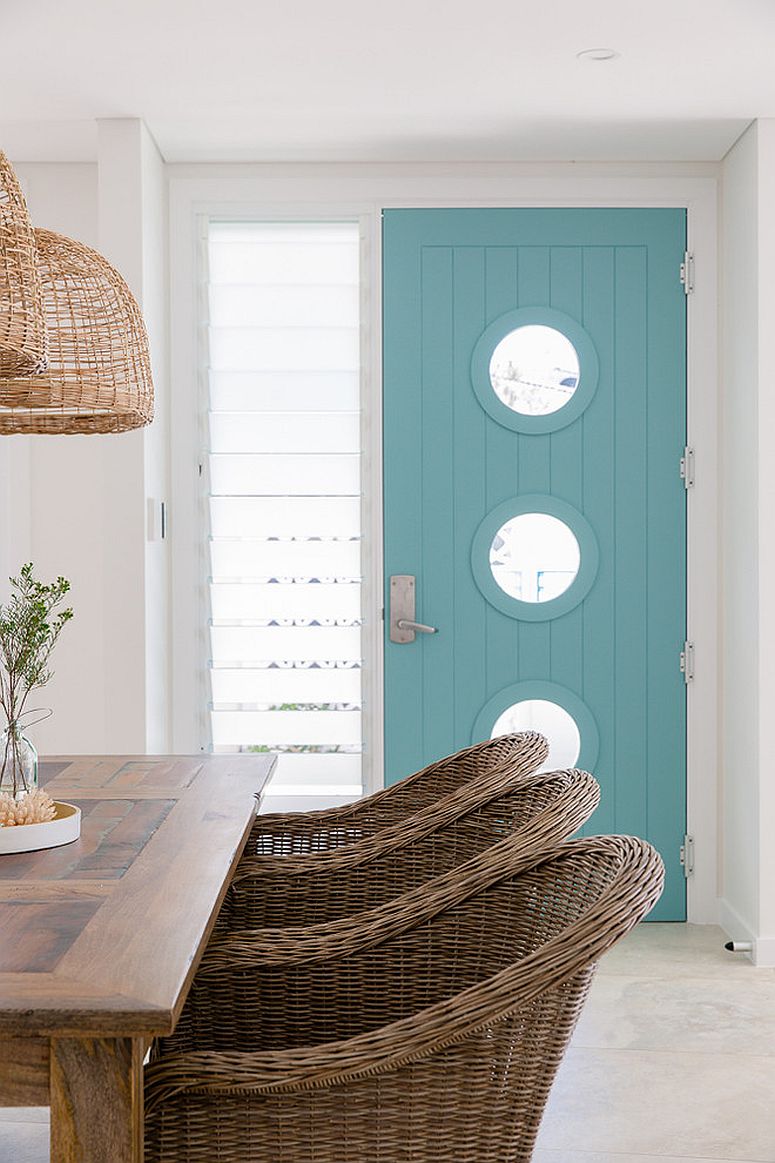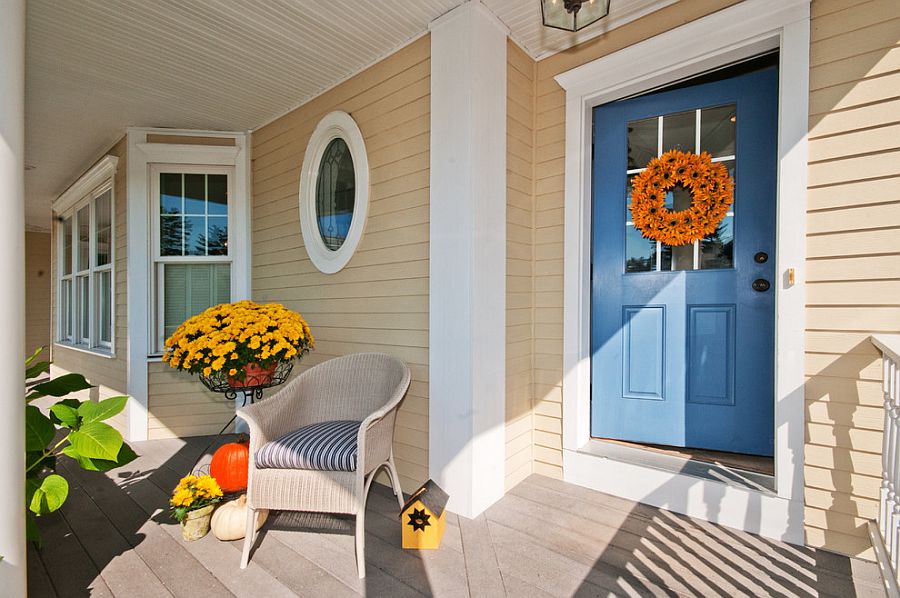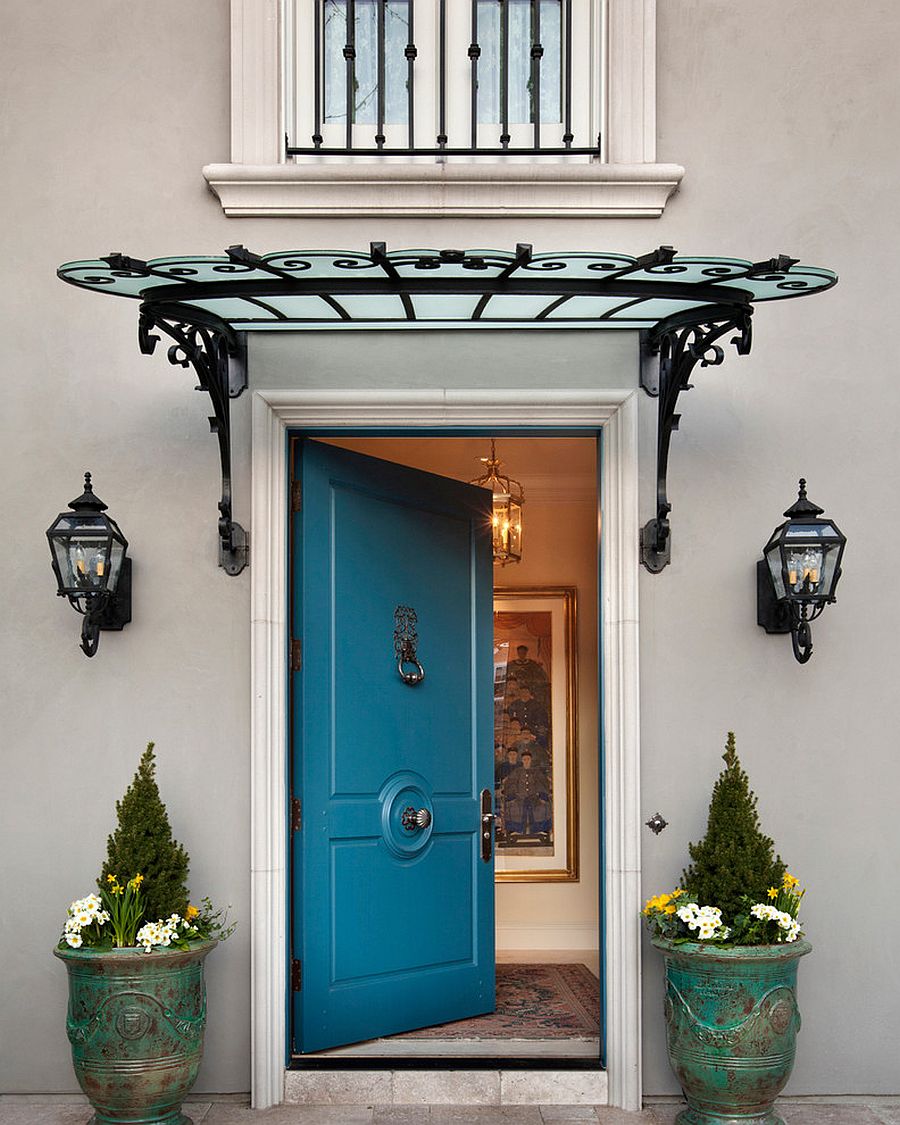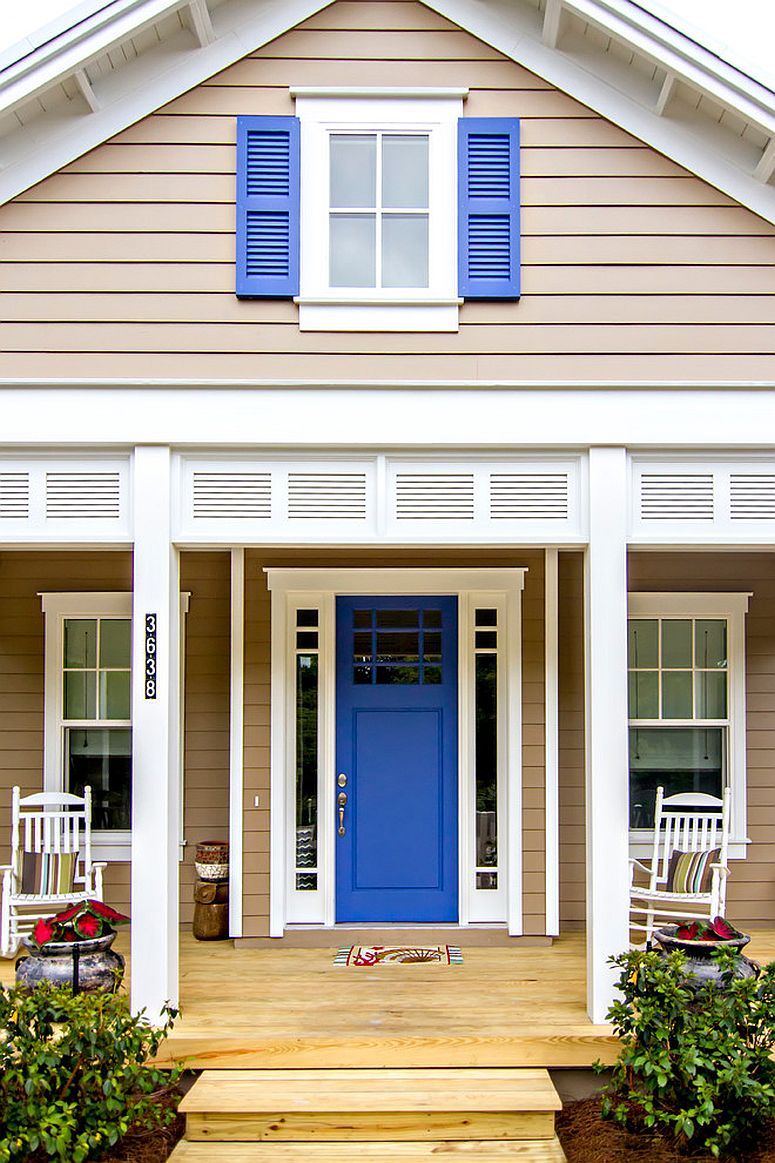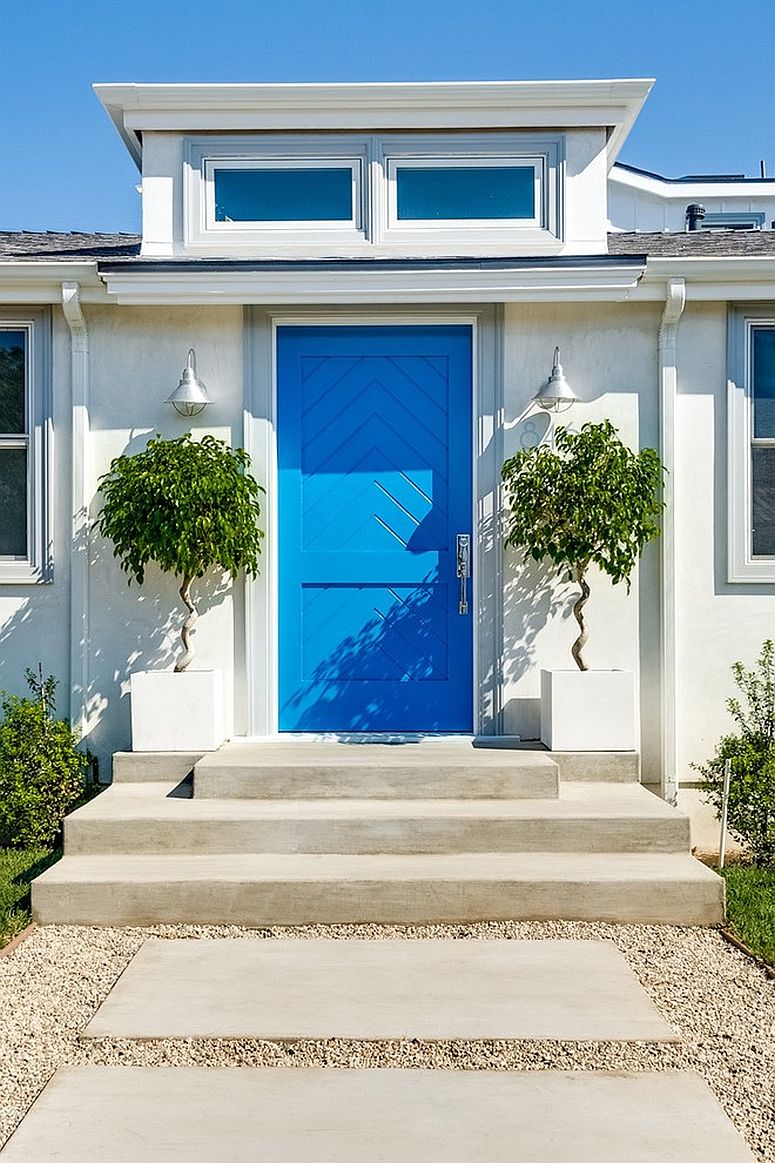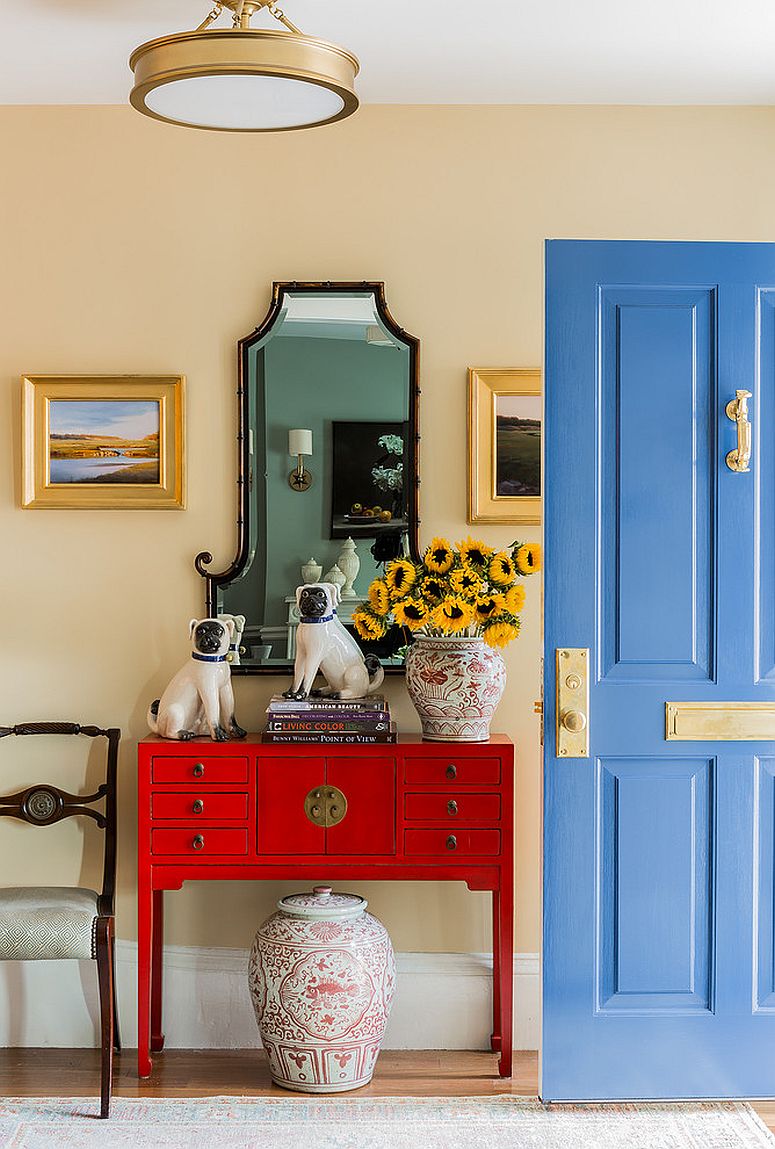 Farmhouse Style Doors for Modern Homes
Going beyond color for a bit, we delve into a style that is making a splash both with entry doors and also in case of doors used within the house. The classic sliding barn door might look great for the bedroom or the home office, but it definitely is not a right fit for the entry. Here, you can borrow from the visual heaviness and textural charm of the barn door and translate it into the entrance door context. A bit of pattern is even better here and you can throw glass into the mix for an even more classic appeal. Once you have the wooden door nailed in, you can pick a color that you love from the trendy array on display today.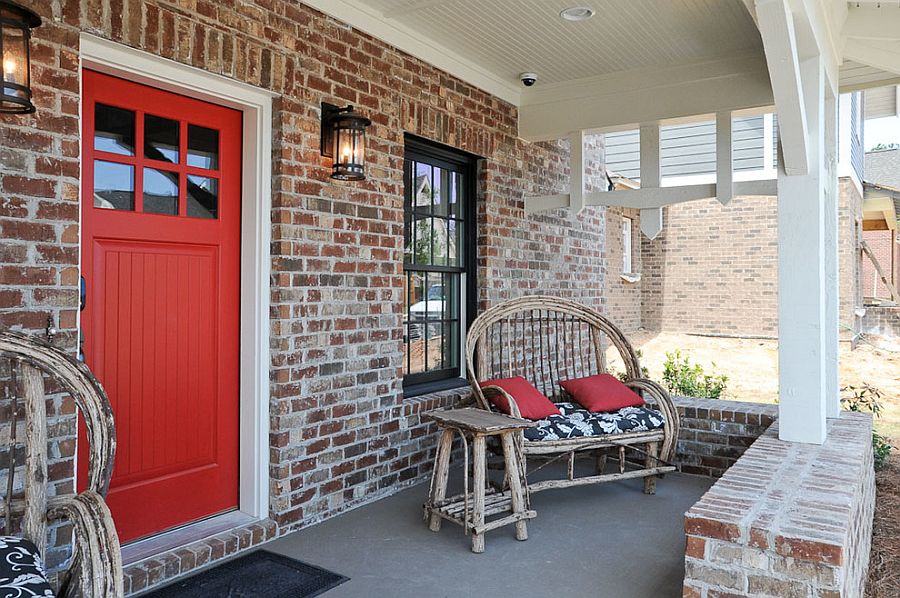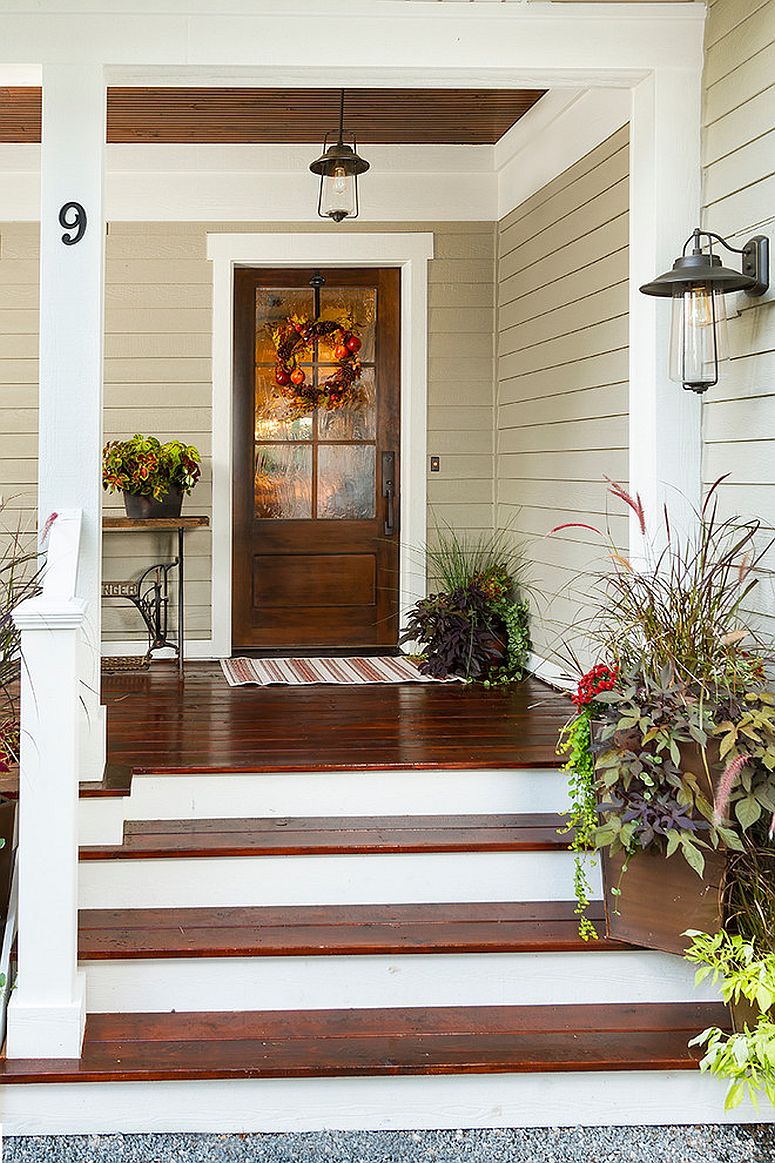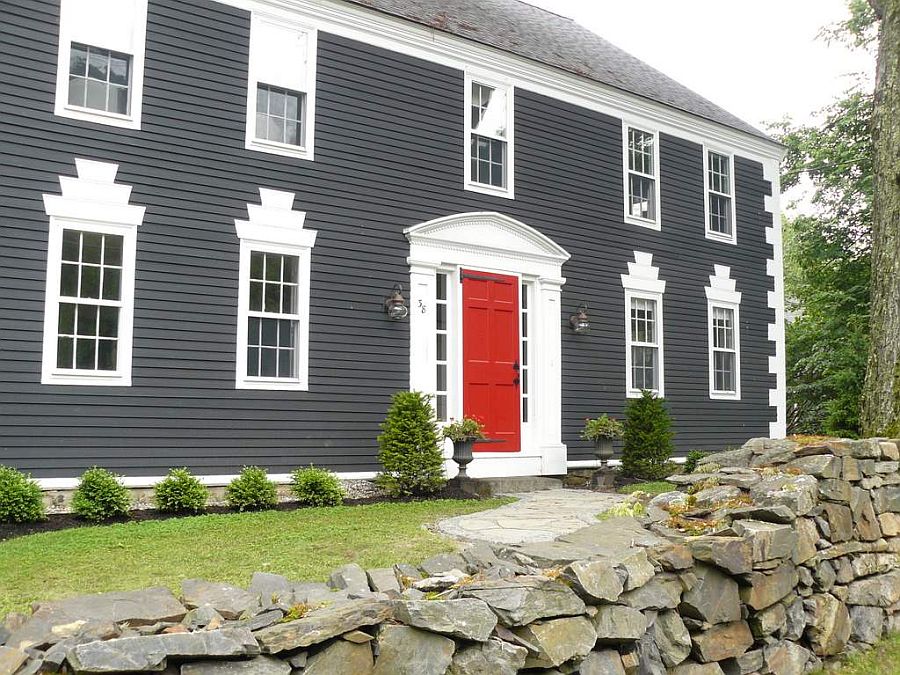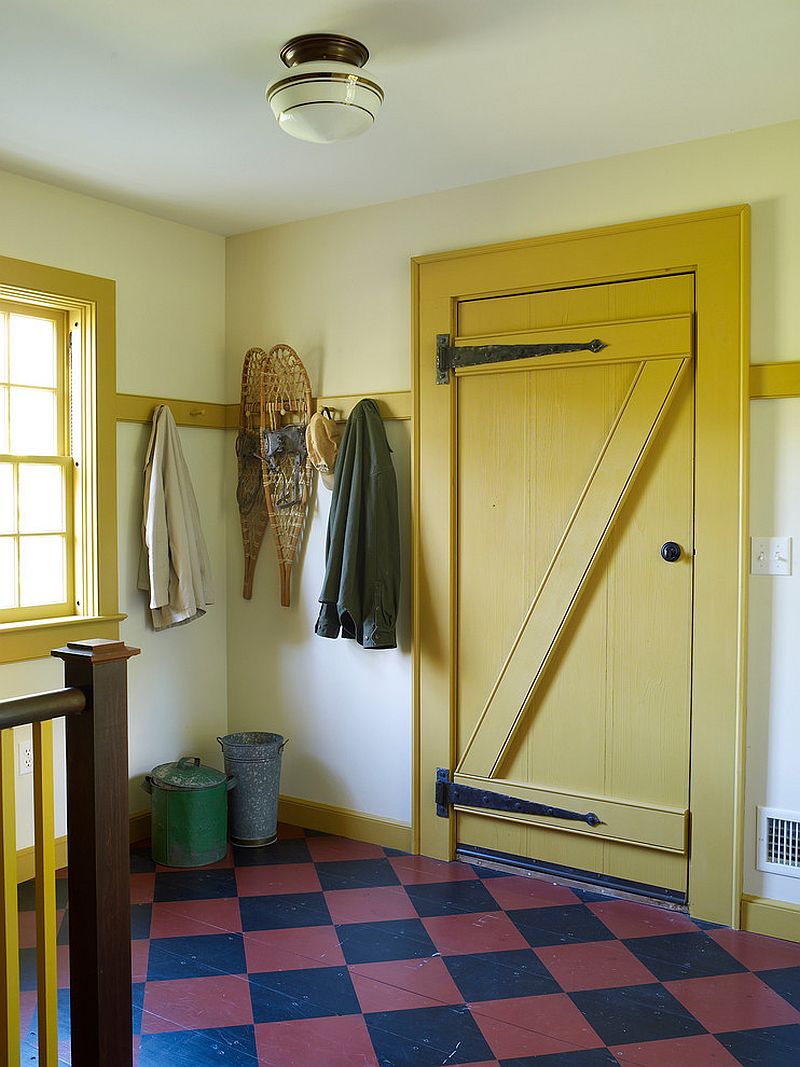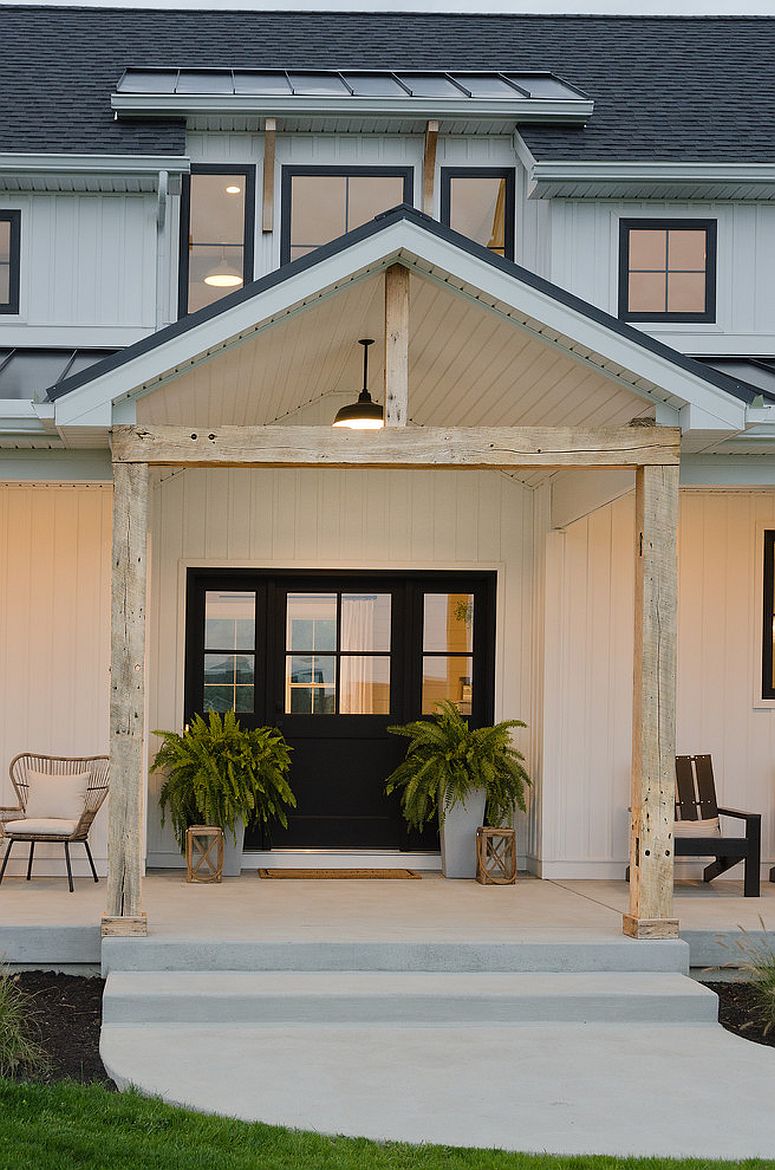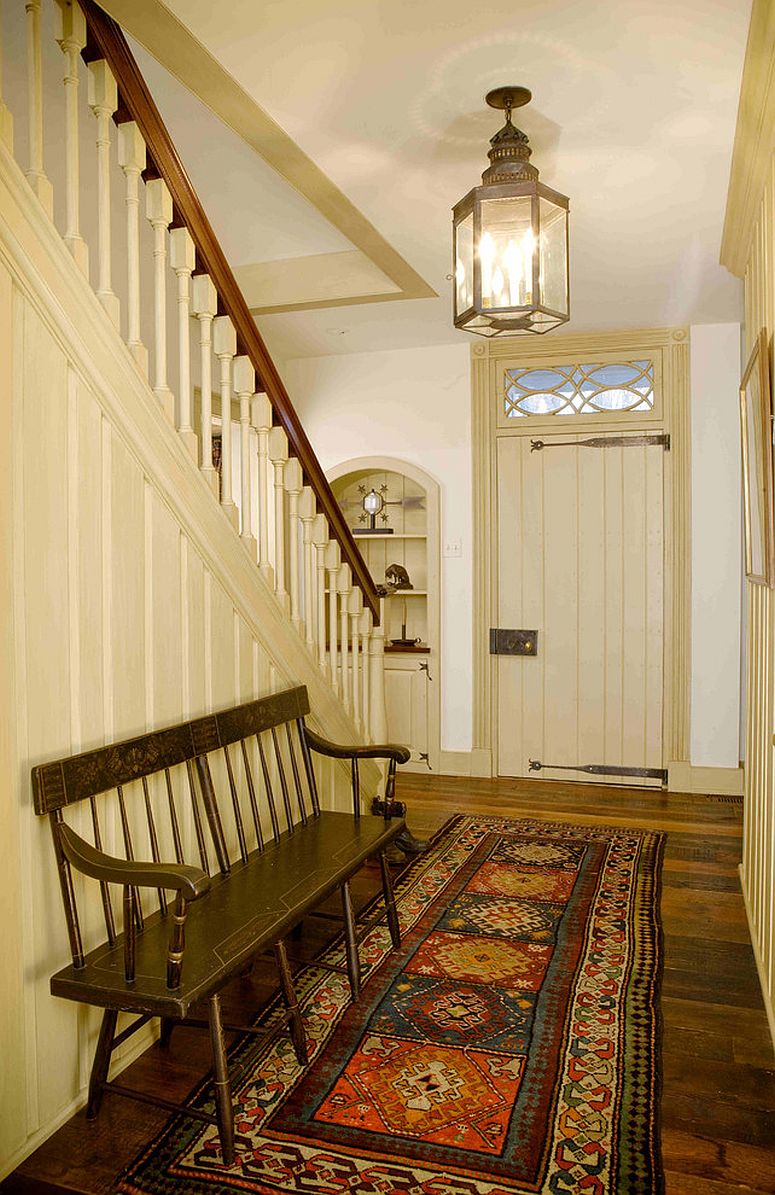 Nothing Shines Like Red!
The ancient art of design and flow of natural forces, Feng Shui, suggests that a red door brings along with it plenty of energy and good luck. This should explain why you see many oriental-styled homes and restaurants with a Chinese theme opt for this colored door. The red door is definitely one that attracts most attention even when use the gentlest version of the shade. It fits in well with facades that have a contemporary, modern, rustic, farmhouse and shabby chic styles. Classic homes with heritage brick façade also can embrace the dashing red door, as long as local remodeling rules permit it.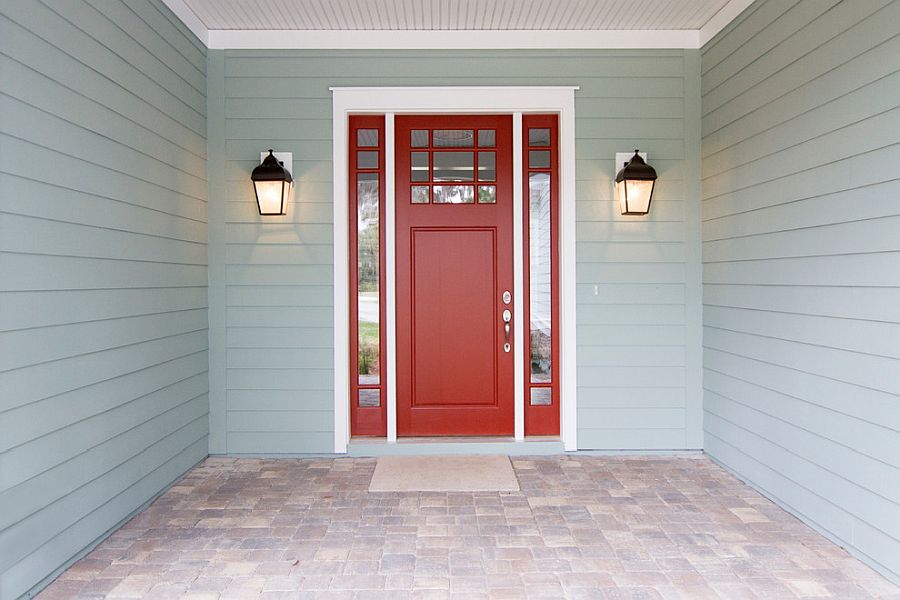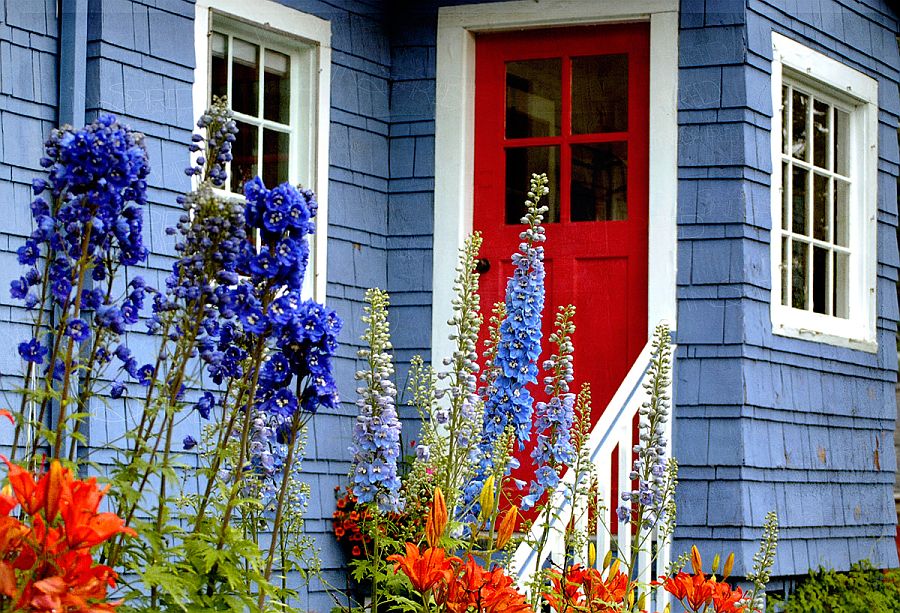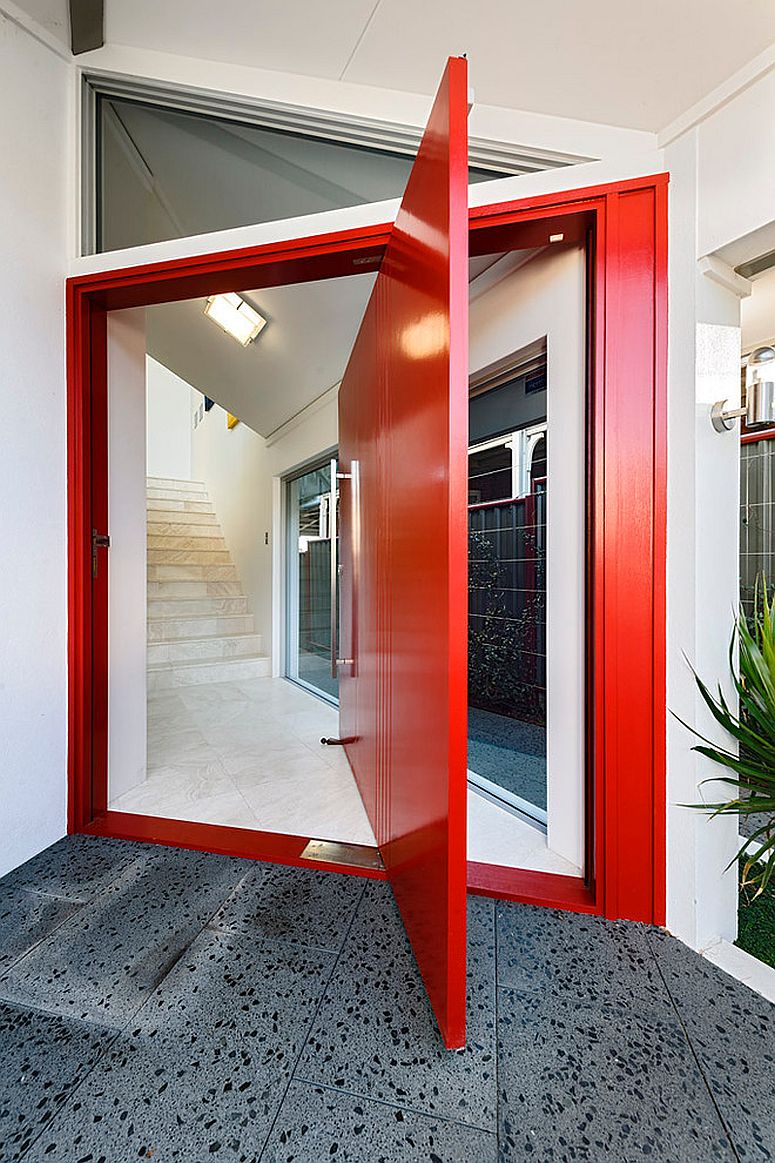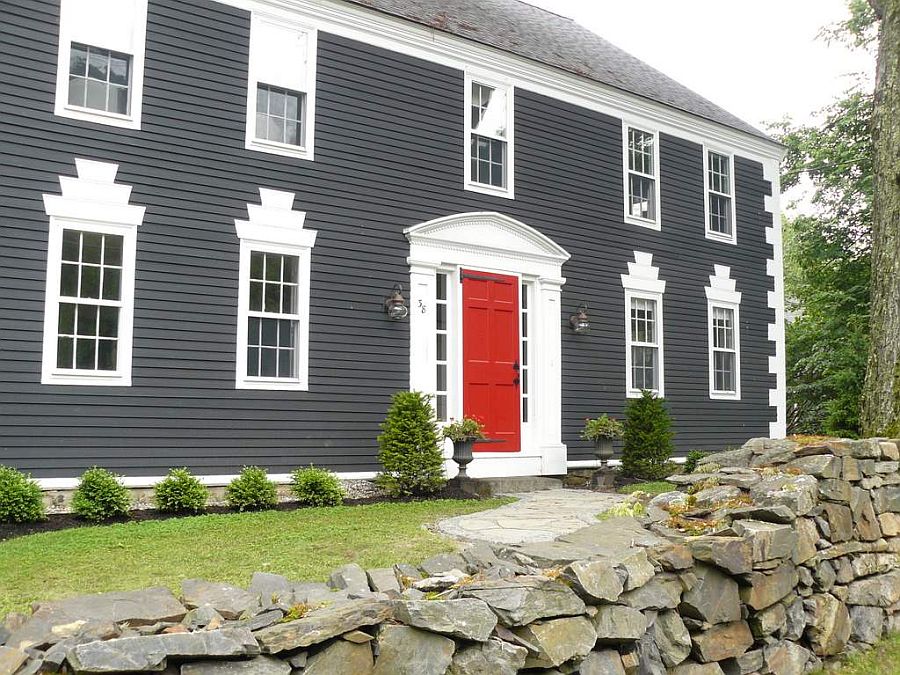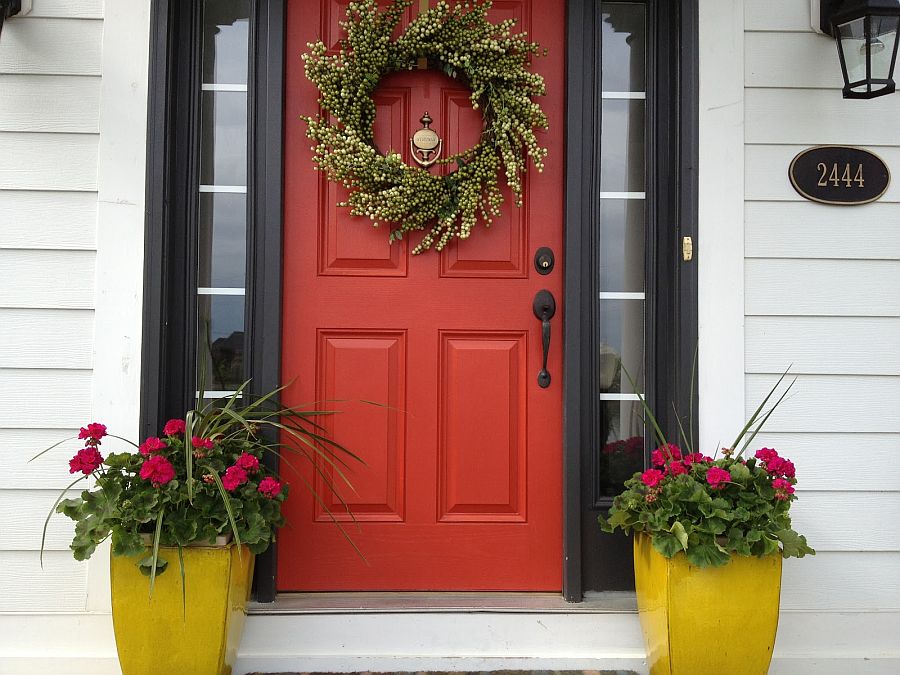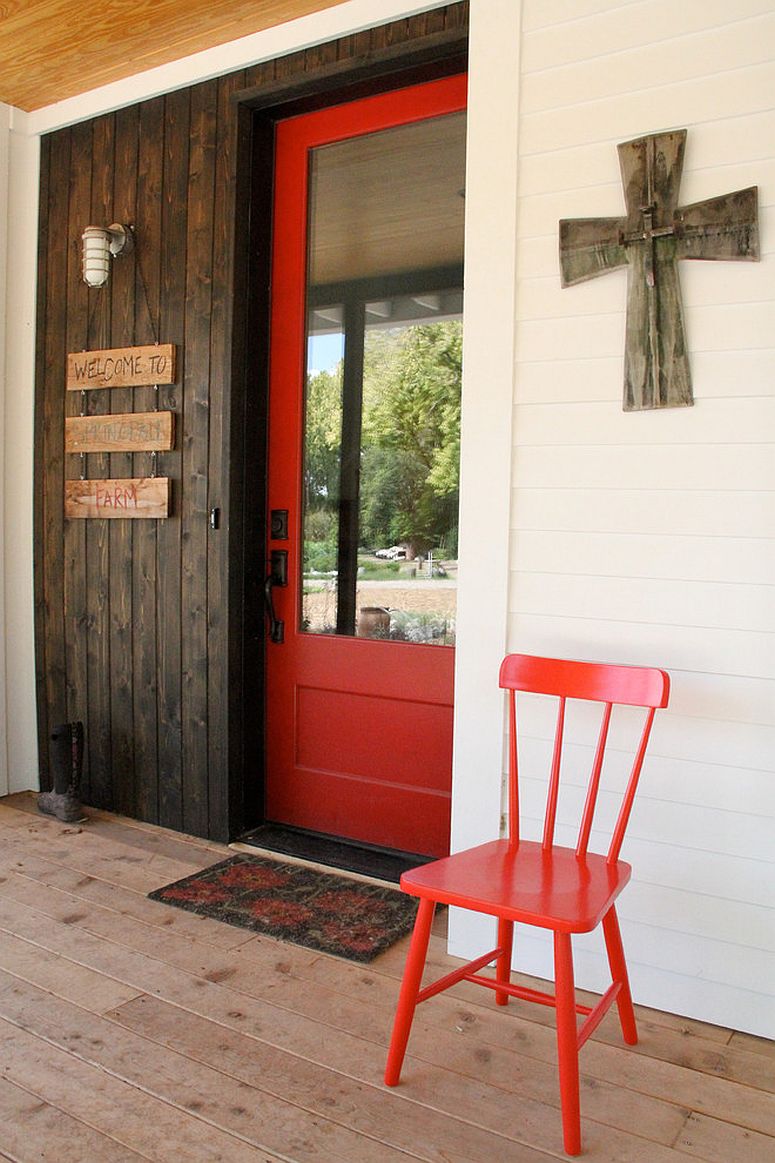 Fresh, Smart Green Goodness
Finally, we have a color for the front door that is used far, far less frequently when compared to red, yellow or blue and yet is one that seems to be the most popular in 2019 – green. Green doors coupled with a few red decorative pieces around them make for a festive visual appeal. Dark green colored doors work well with traditional buildings while lighter shades of green fit in with midcentury modern, contemporary and eclectic styles. Admittedly, this is not a door color for everyone. But if you love greenery and nature, then this is a hue that you should not give a miss.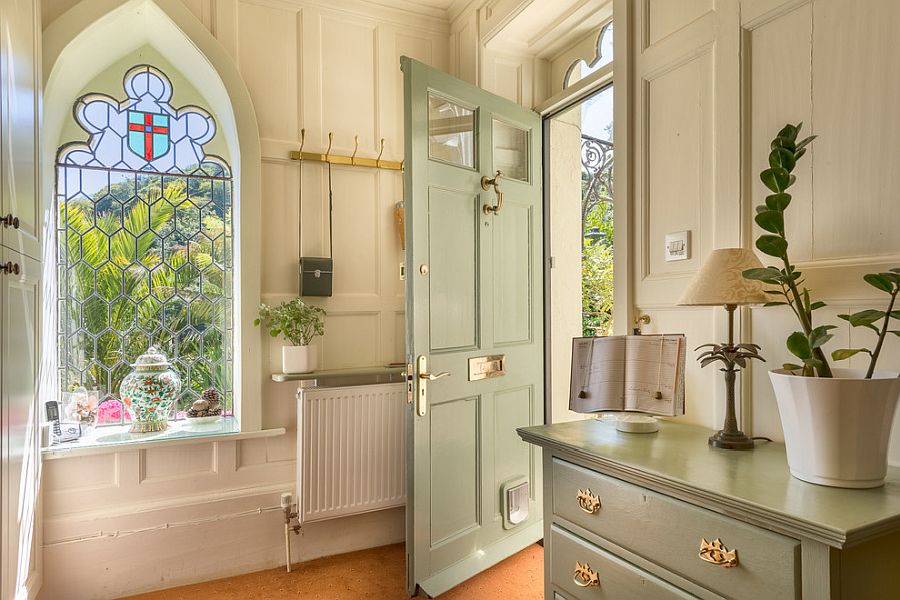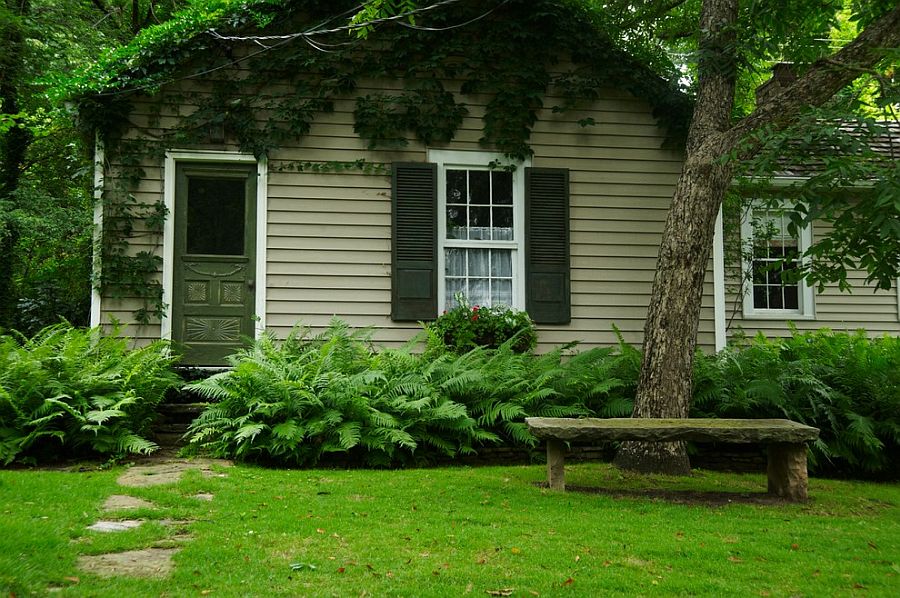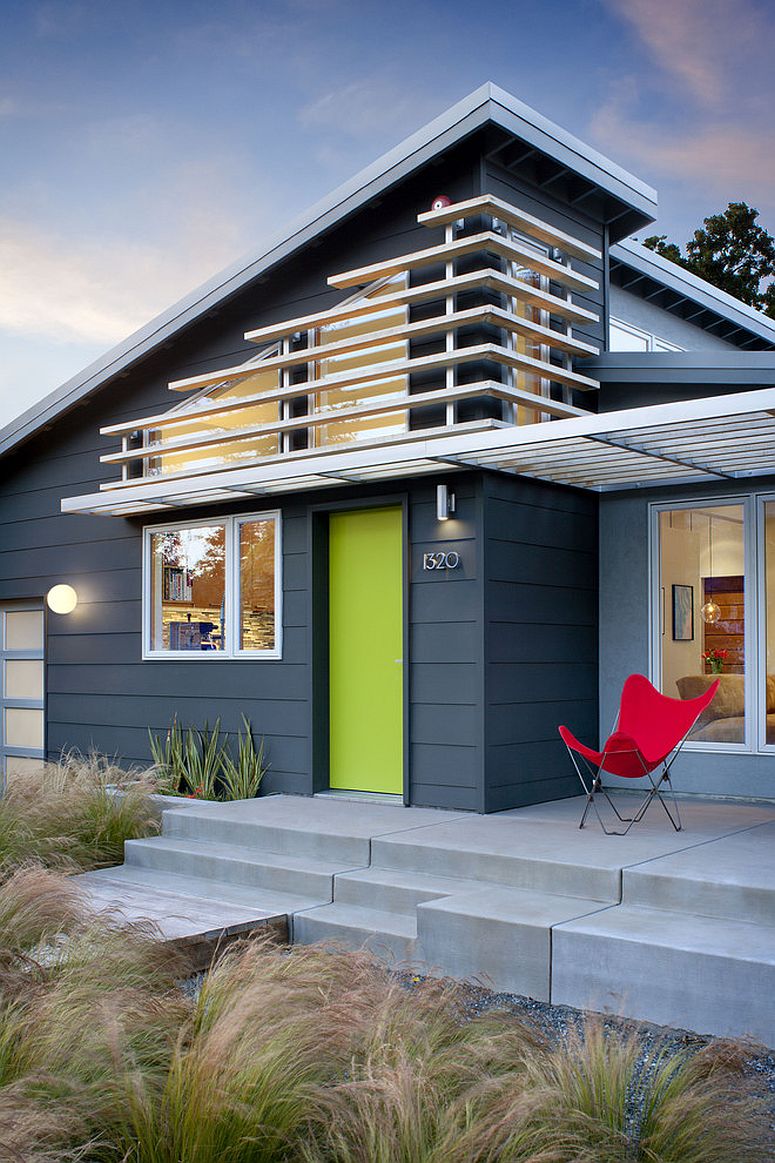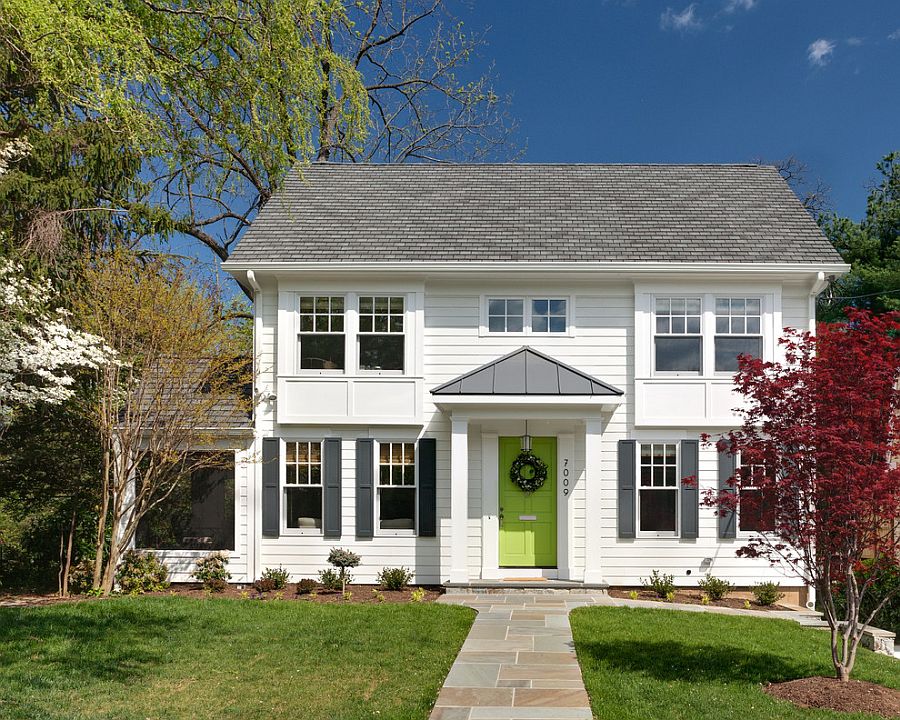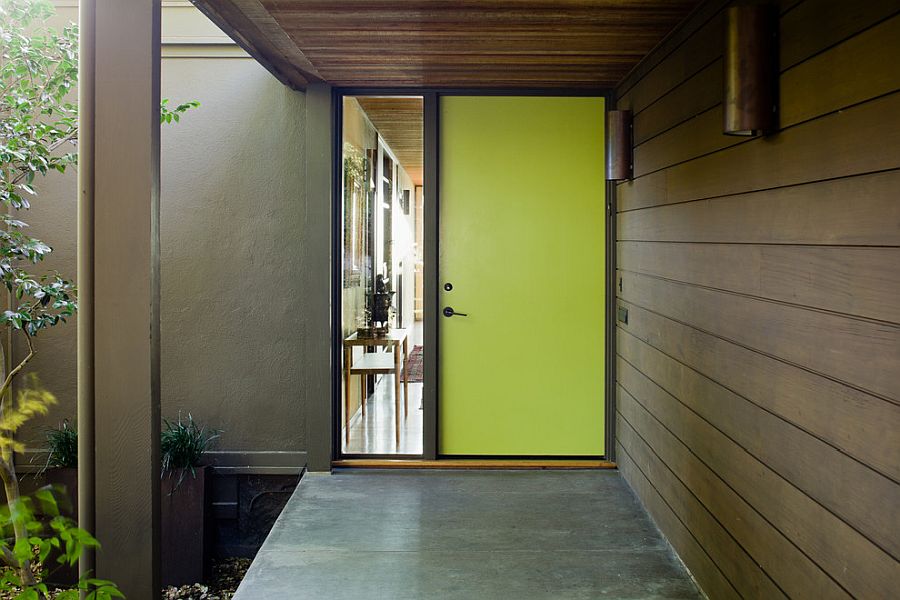 You're reading Right First Impressions: 30 Trendy Front Doors to Enliven the Entry, originally posted on Decoist. If you enjoyed this post, be sure to follow Decoist on Twitter, Facebook and Pinterest.