This penthouse apartment is the hallmark of bright and elegant interior designs. It was designed in 2018 by FADD Architects and it's located in Naples, Italy. There are a few key elements we should mention before anything else: the overall vibe for the space is fresh and sophisticated without falling into opulence and the windows are large and frame marvelous views of the Gulf of Naples, the island of Capri and the Vesuvius volcano in the distance. Now let's step inside and take a closer look at this magnificent apartment.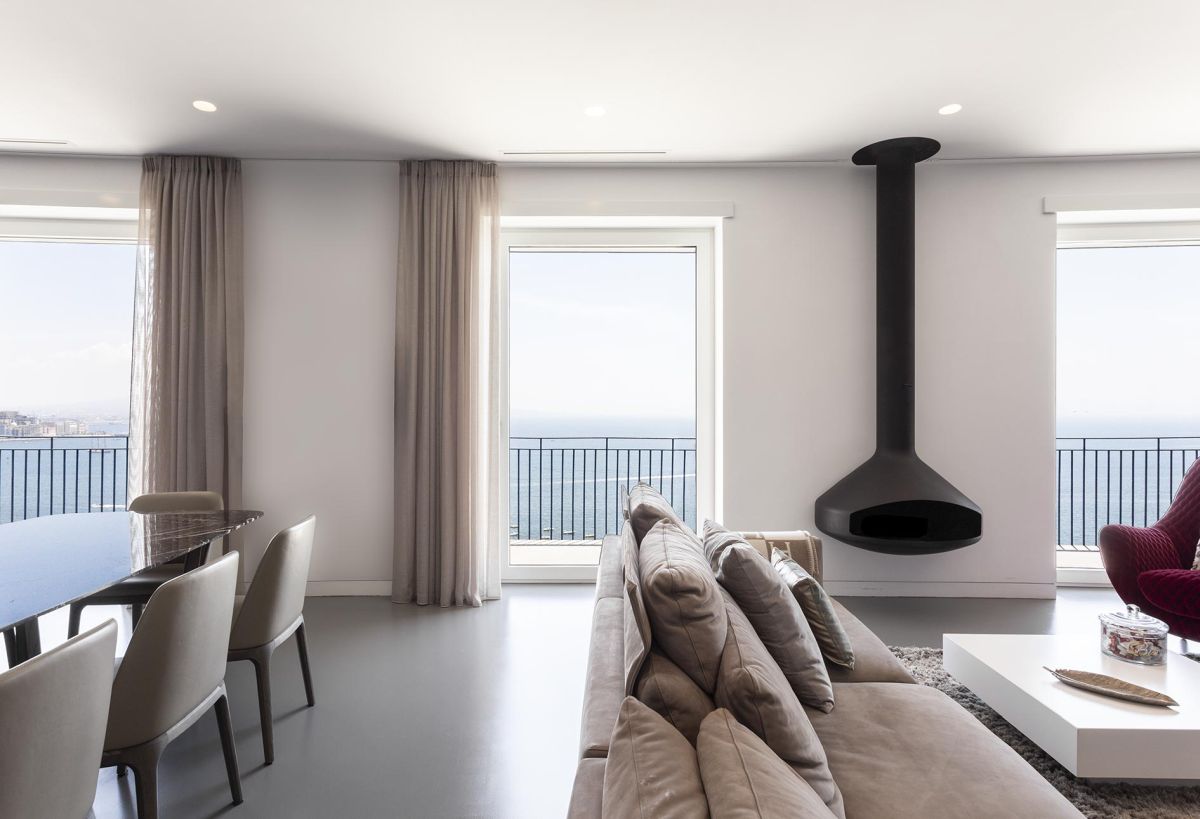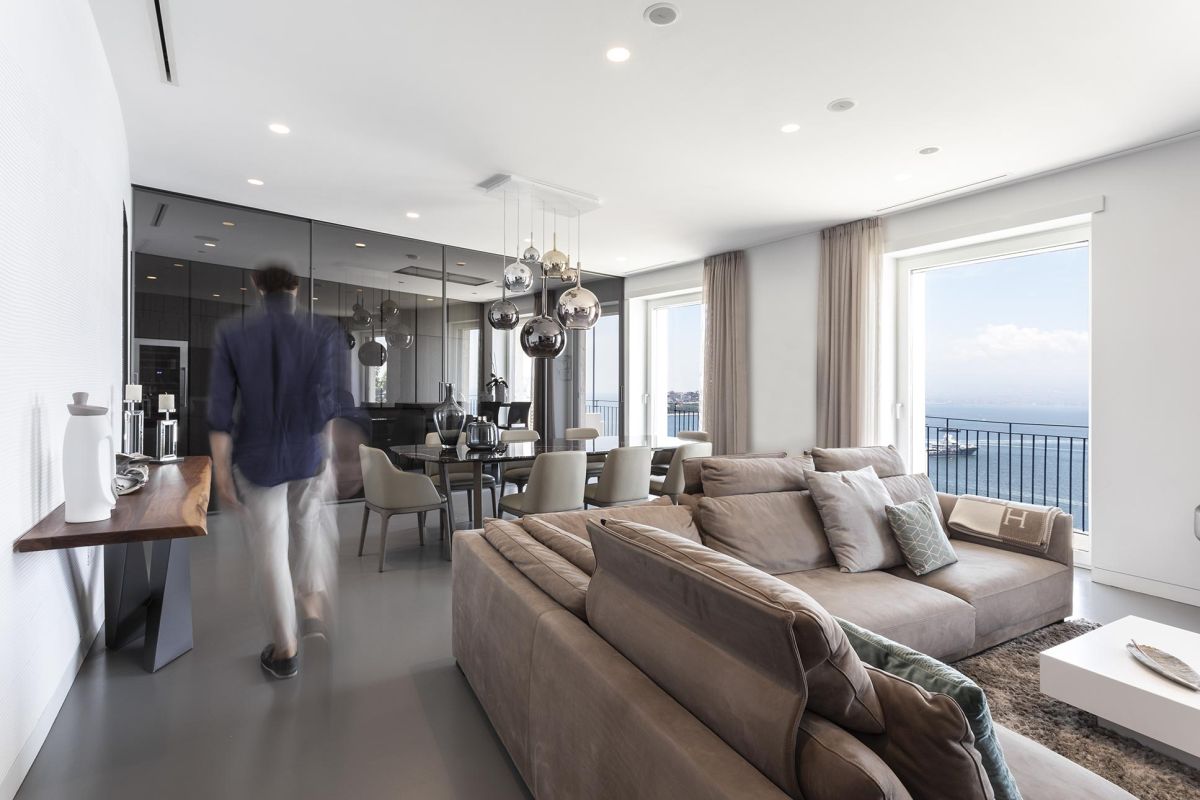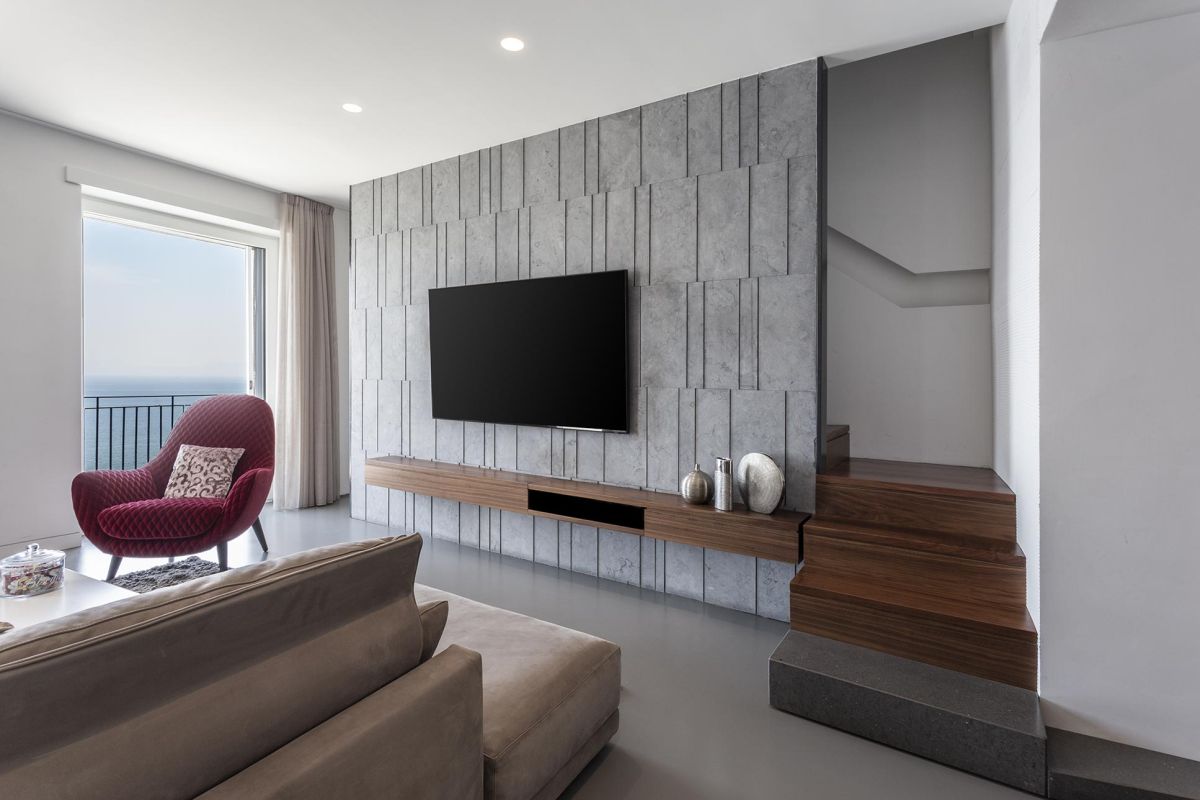 The entrance has canaletto wood details which immediately establish a welcoming ambiance. From there the living room, kitchen and dining area are aligned and share a large open space. There's resin flooring, white walls, a black marble kitchen island, dark oak wood furniture and a set of large windows and sliding glass doors which create a very immersive experience and connect the apartment to its surroundings in an unexpected and very pleasant way. Separately, the sleeping area consists of two bedrooms, a bathroom and a master suite with a bedroom wardrobe area, a marble en-suite bath and parquet flooring in a chevron pattern.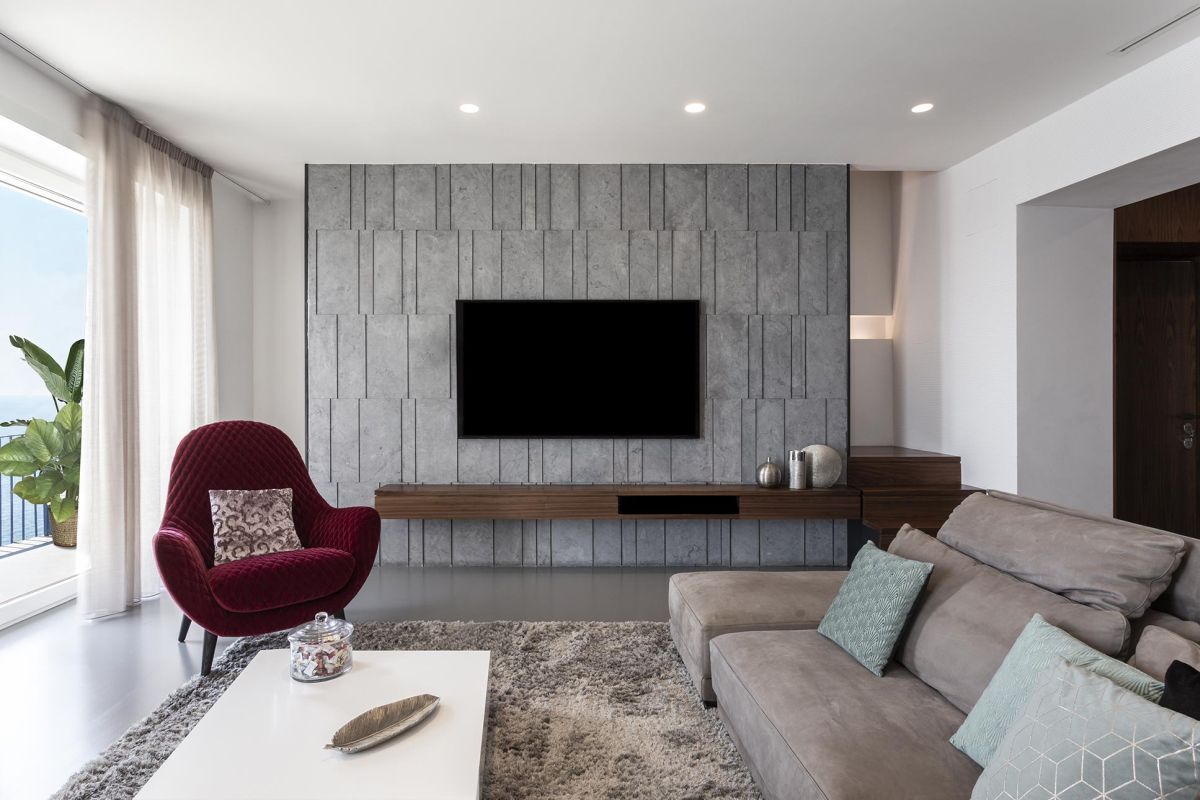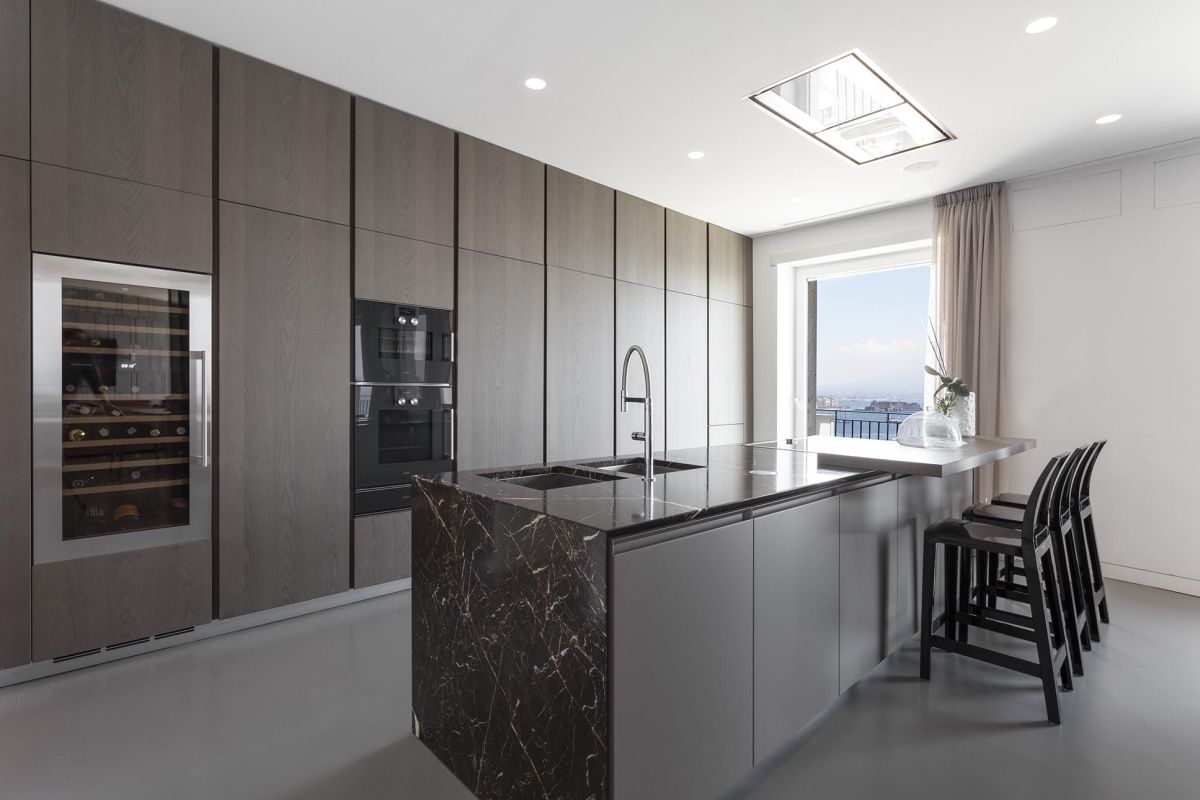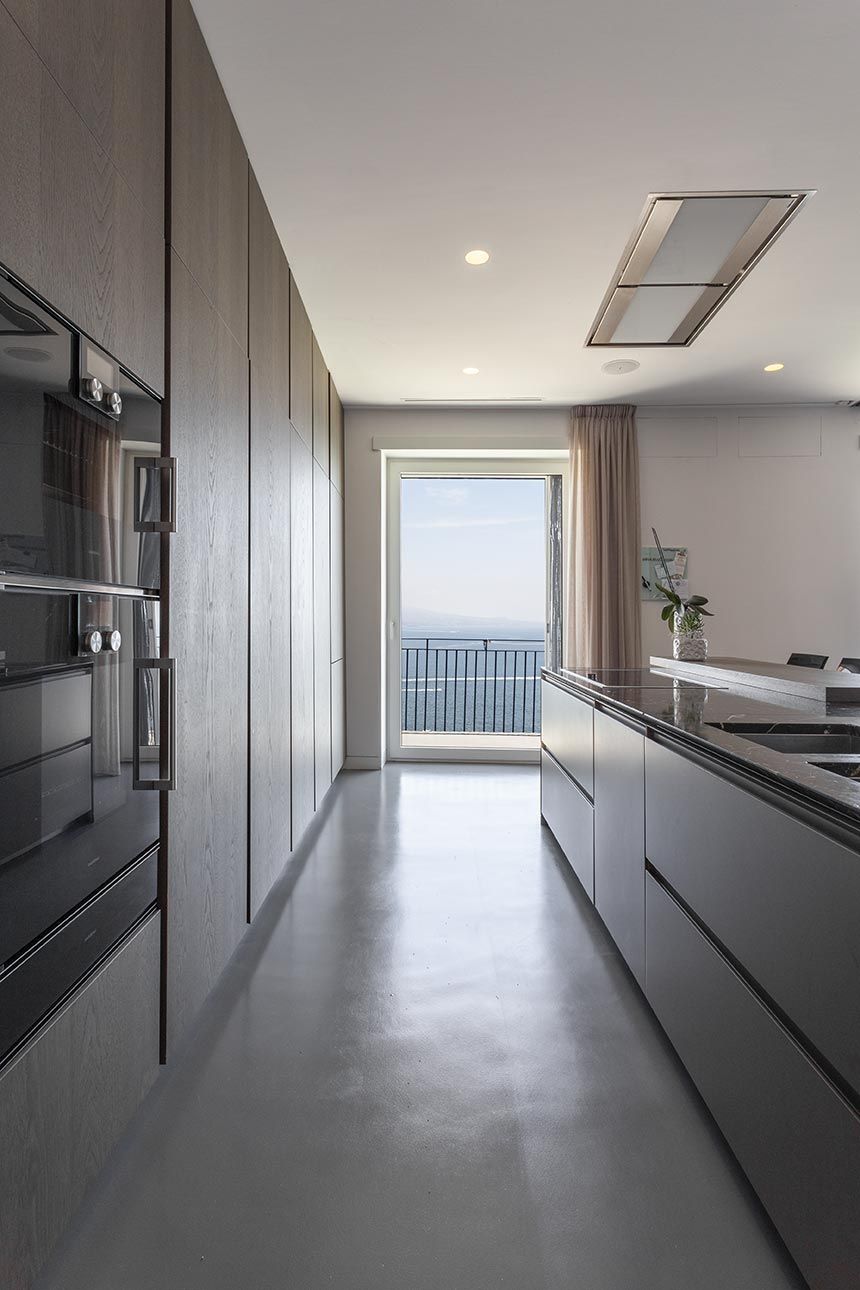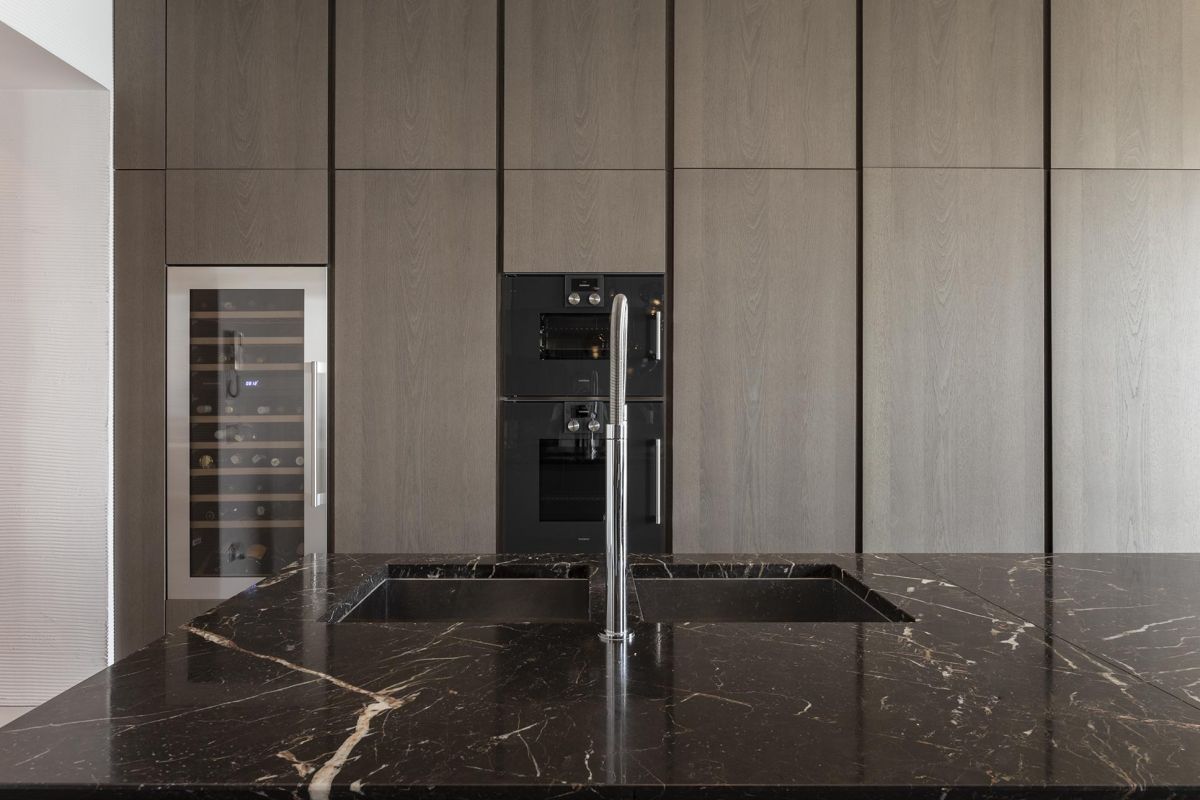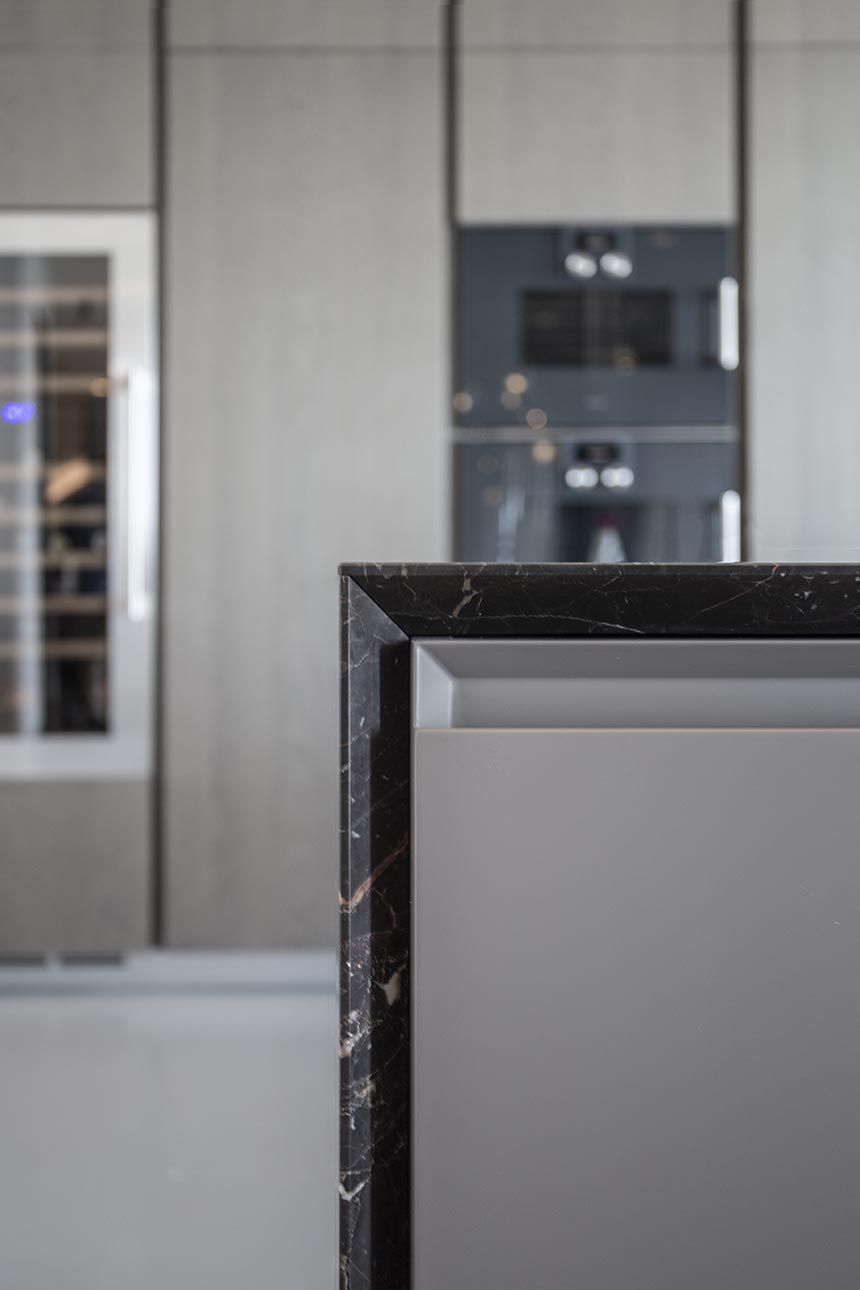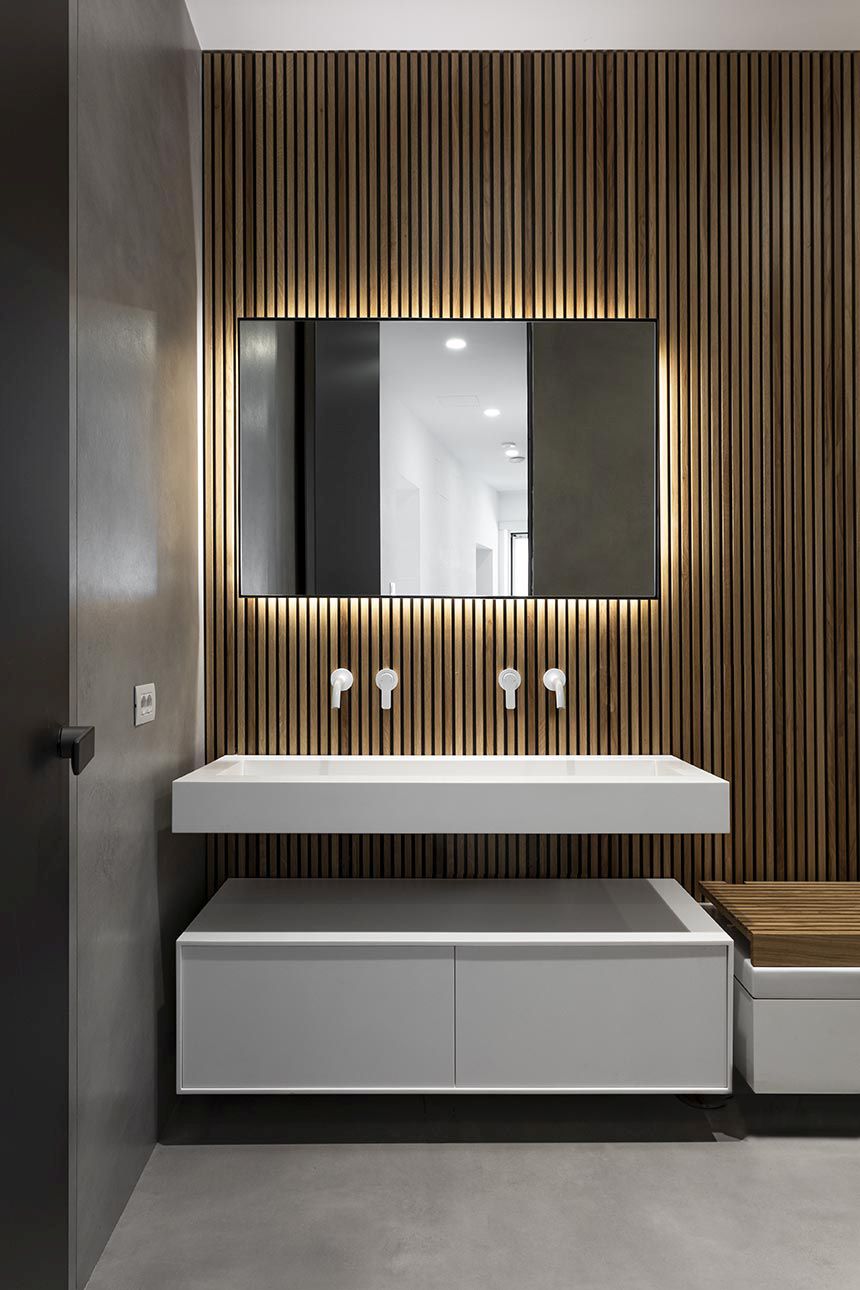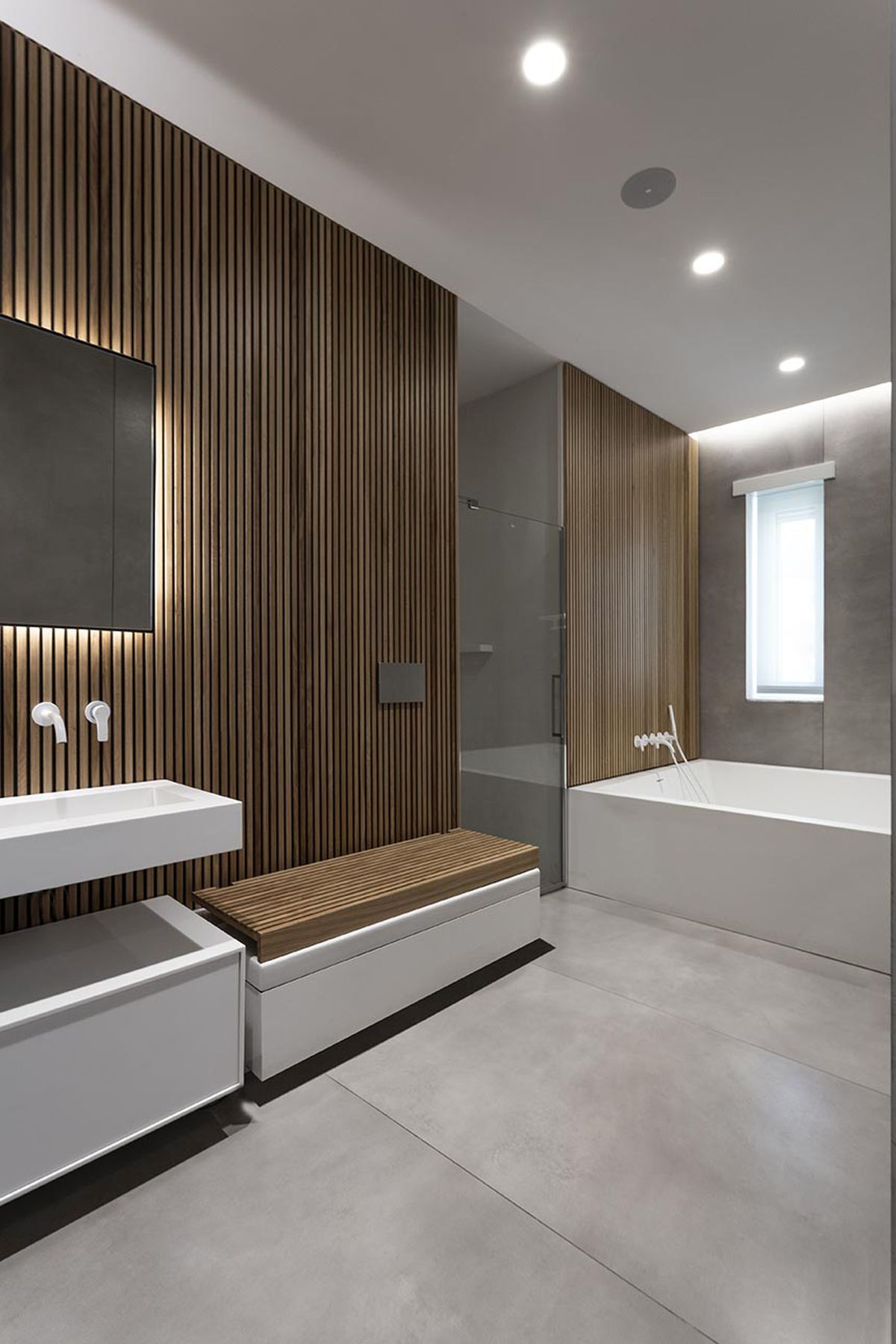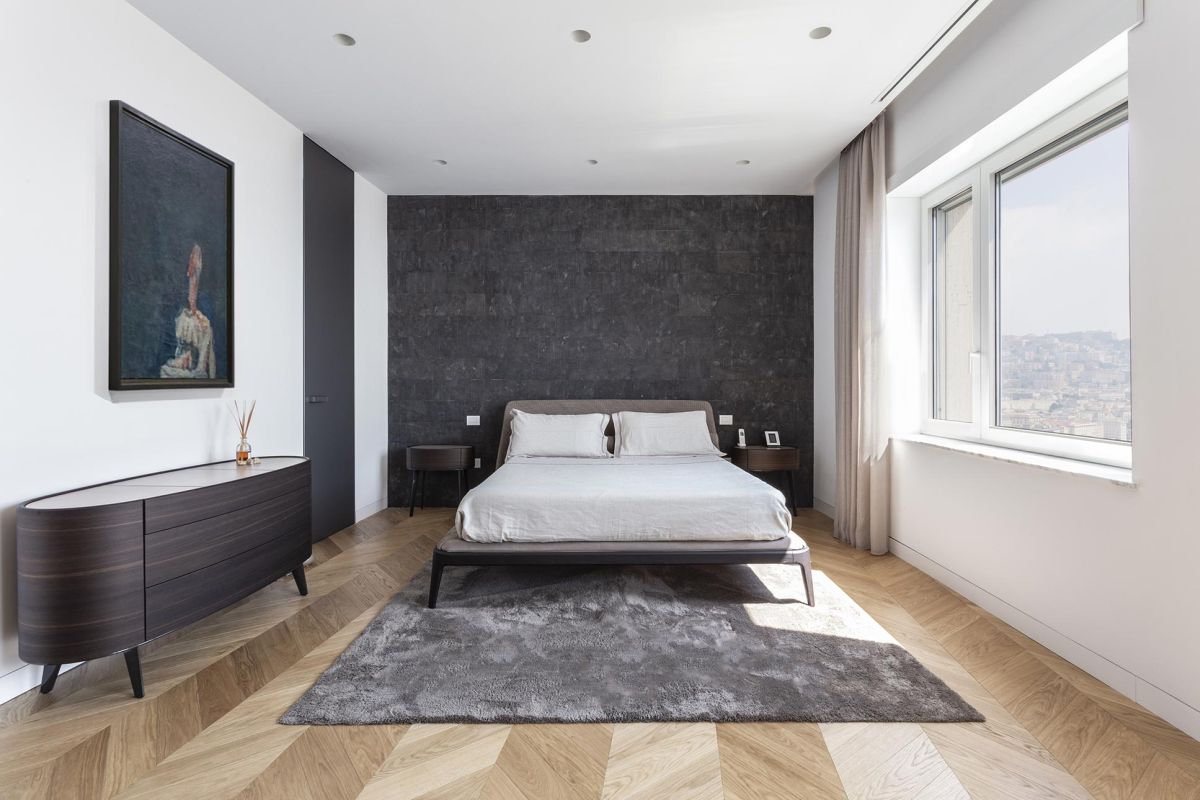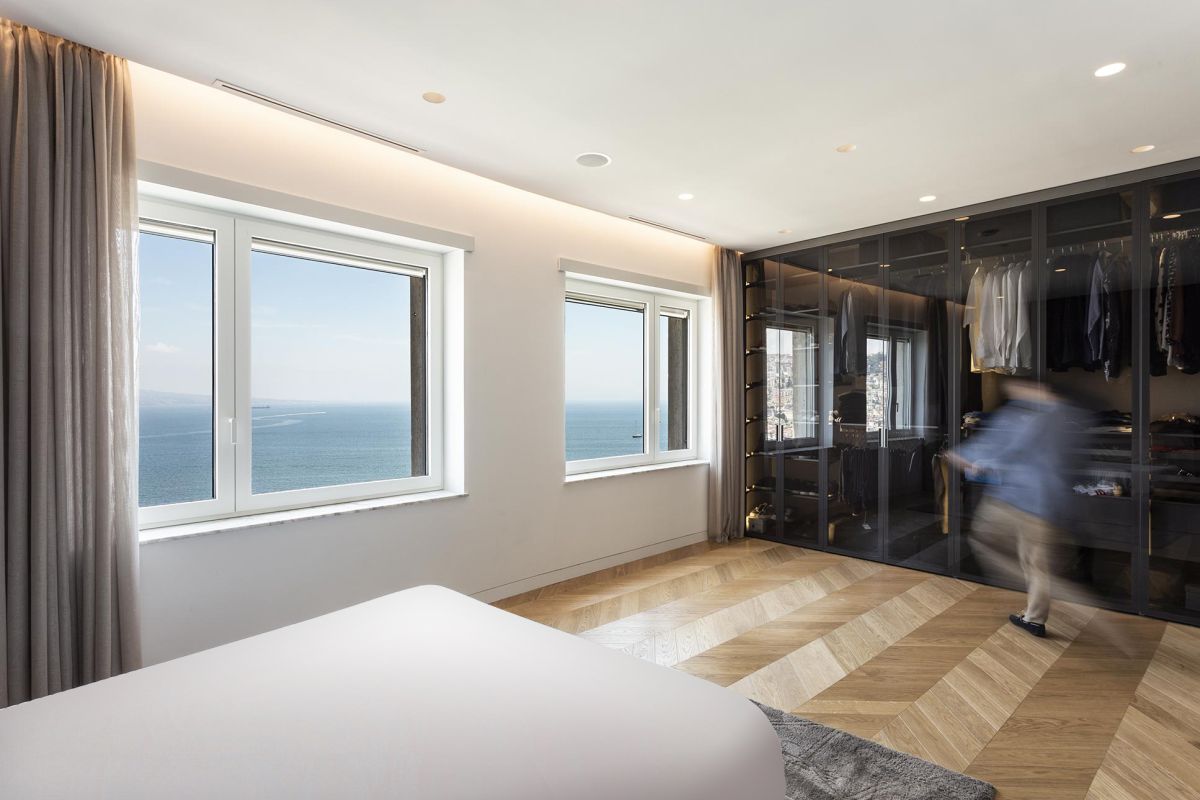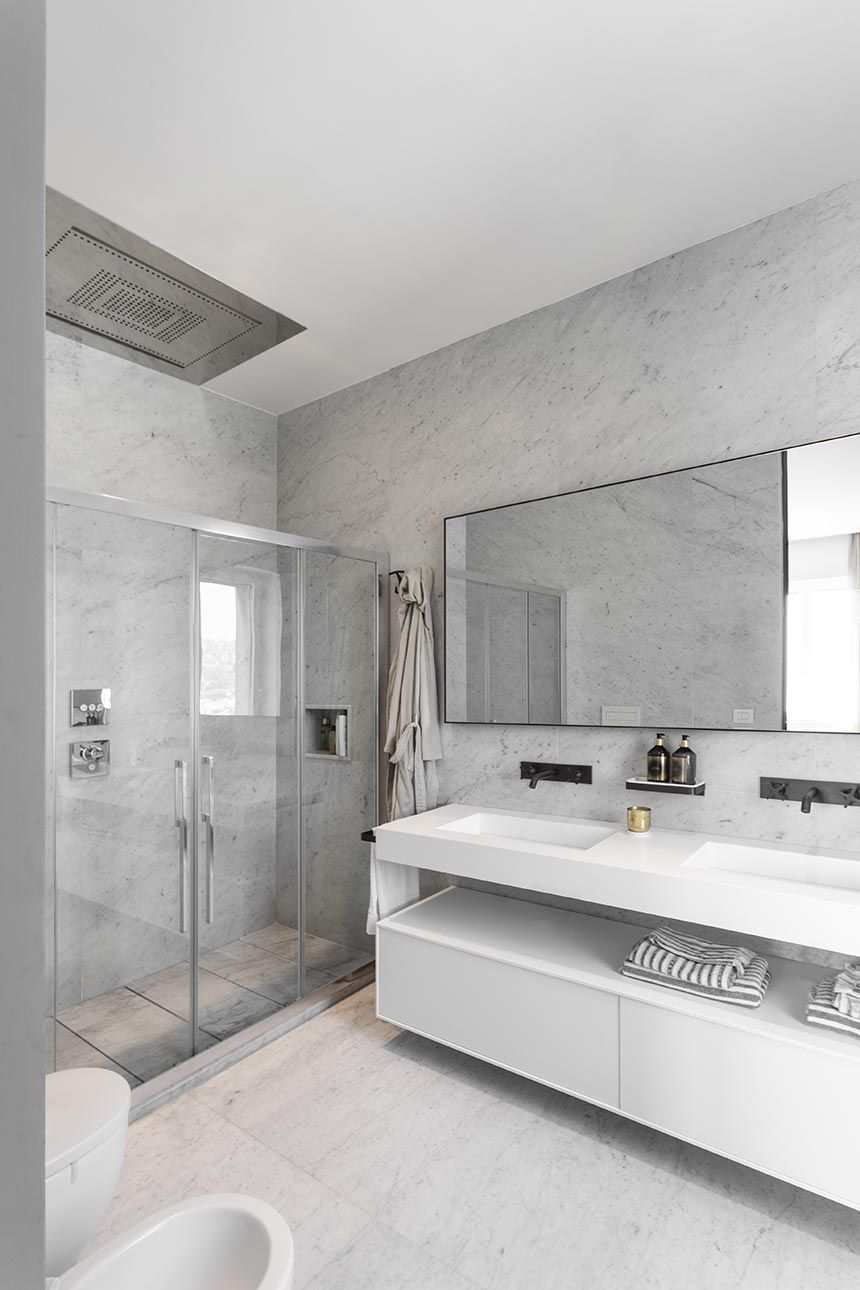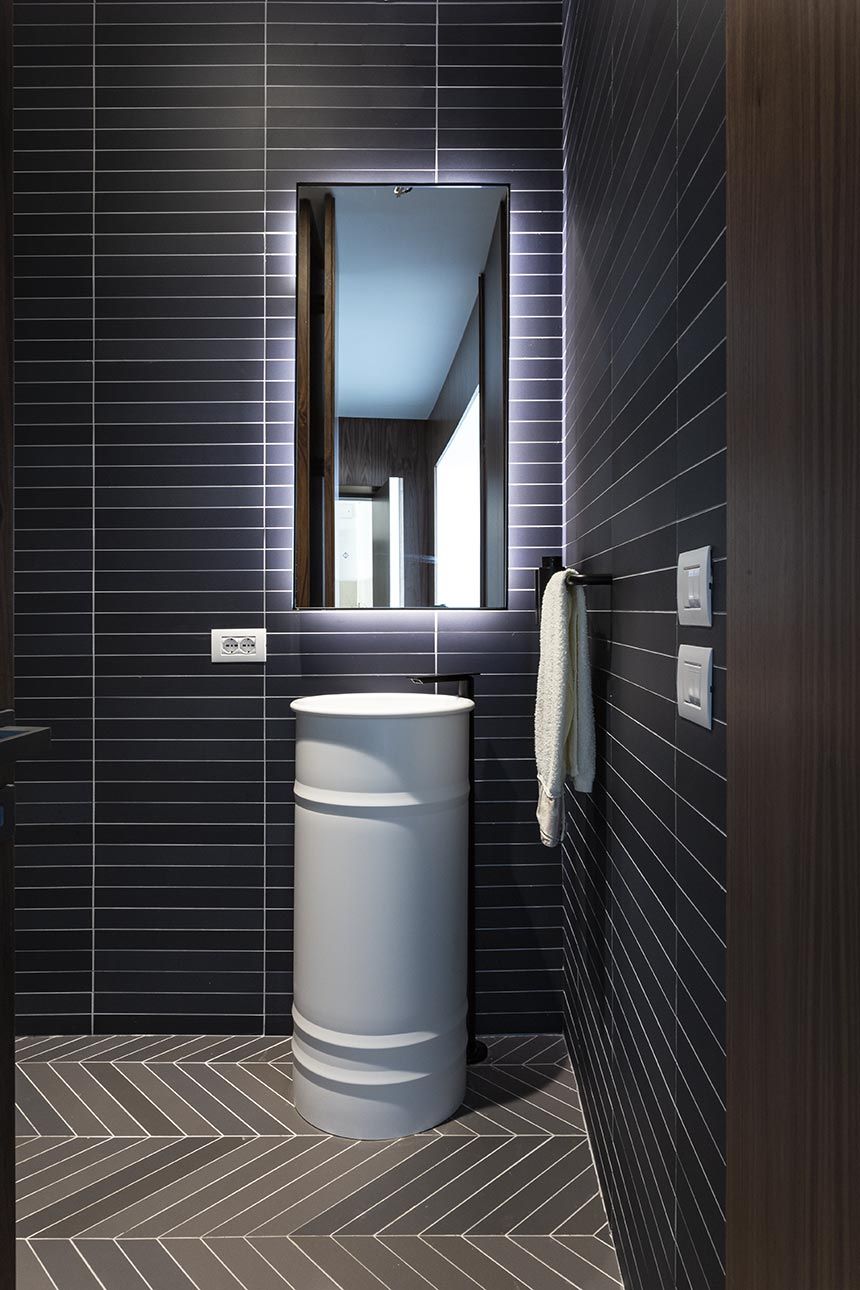 The post Stylish Penthouse Apartment Overlooks Mount Vesuvius appeared first on Home Decorating Trends – Homedit.