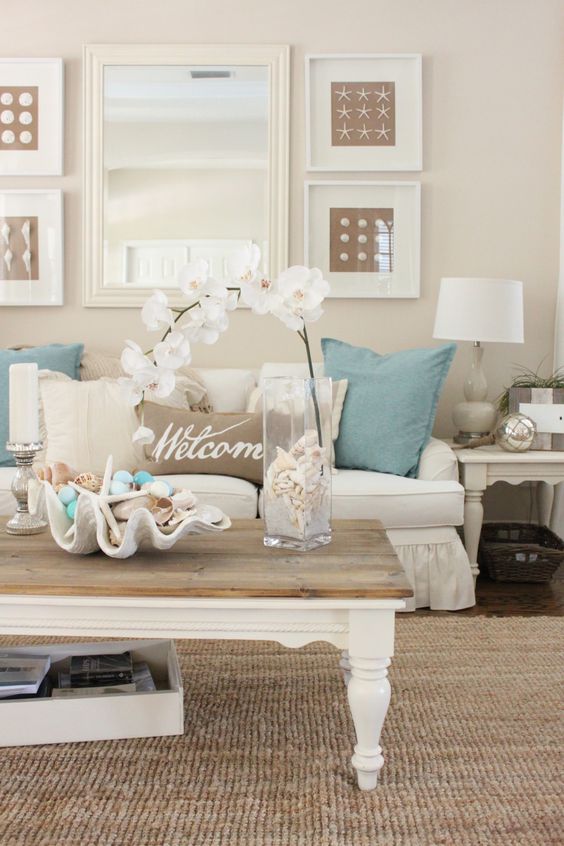 Ever wondered what makes some beach homes look so breathtaking?It is because they are well decorated to give that oceanic ambiance that anyone would wish for.If you live in a coastal home and you are wondering how to beautify your living room,here are some of the ideas you can adopt.
One accessories to add to your living room are starfish or a bowl of shells. Paintings of the ocean or sandy beaches can also add some flair to the room. If you browse home decoration stores, you may even find small lamps that may feature coastal designs that include shells, starfish or other beach inspired scenery. The adventurous beach goer may want scenes that involve surfing or other sports that are usually performed at the beach.
The animals who live at the beach can also provide inspiration. Sea life such as dolphins, seagulls and crabs are among the first animals that usually come to mind. The walls in a room can be decorated with photos of dolphins or birds flying across the sky. For a comedic approach, there can always be little crab statues or other accessories that can sit on a shelf or table. Even photographs of marine animals can be a beautiful addition to any living room.
Another beautiful aspect to add for coastal living room decor is ocean sunsets. Sunsets usually offer an array of beautiful colors that paint across the sky and reflect off the water. A sunset can create a serene feeling that makes one feel at peace.
To tickle one's senses, candles that have smells that are similar to the coast or the beach could make living room decor come alive too. Find candles that have hues of blues, greens and tans. The scents can make one feel as if they are relaxing on the shores. Candles often give off a relaxing vibe for a peaceful setting.
image: Starfish Cottage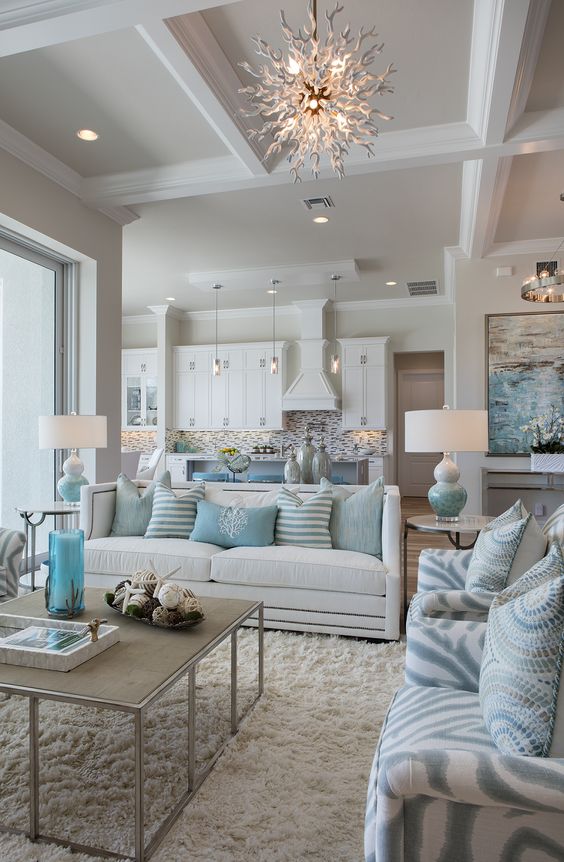 image: Robb & Stucky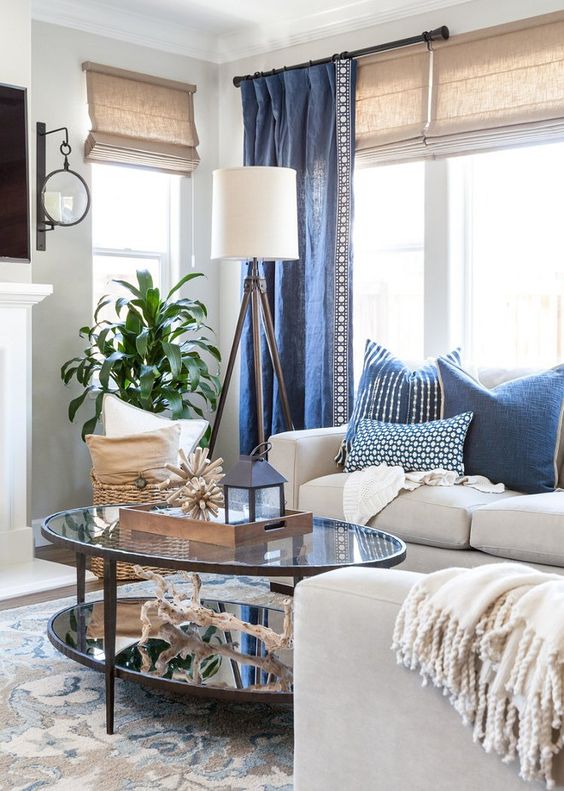 image:  Juxtaposed Interiors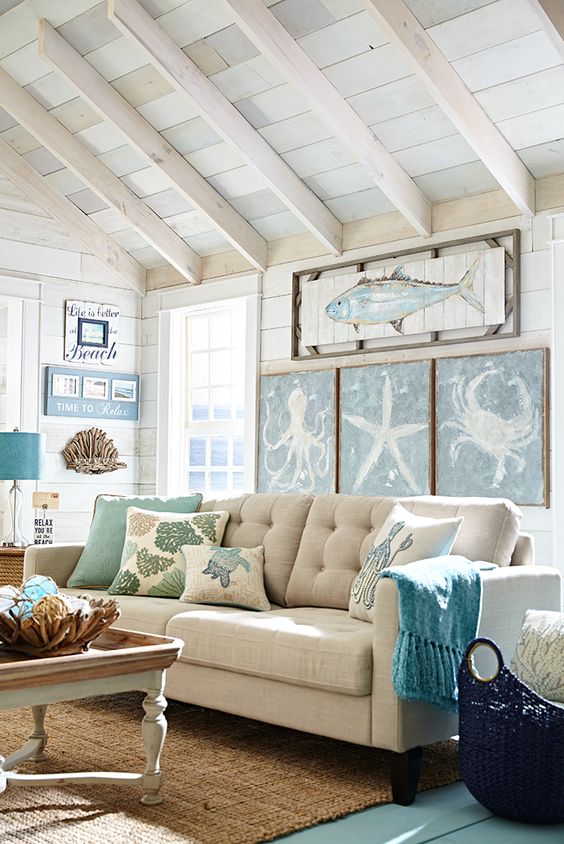 image: pier1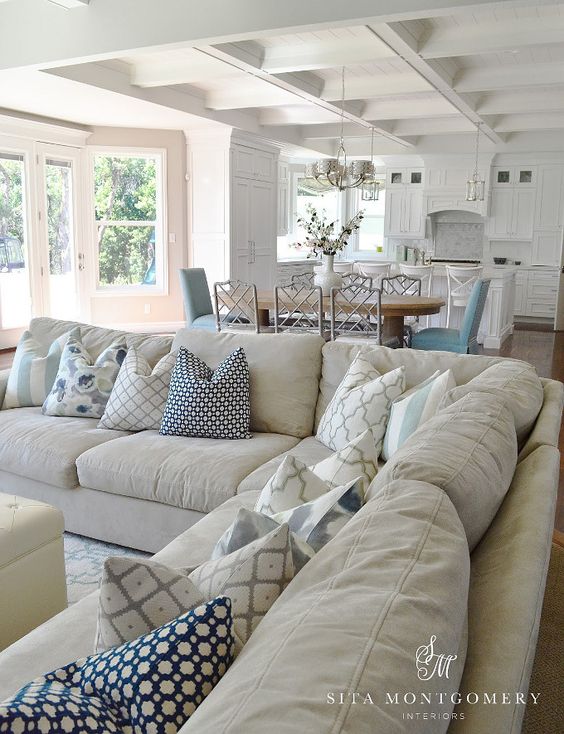 image: Sita Montgomery Interiors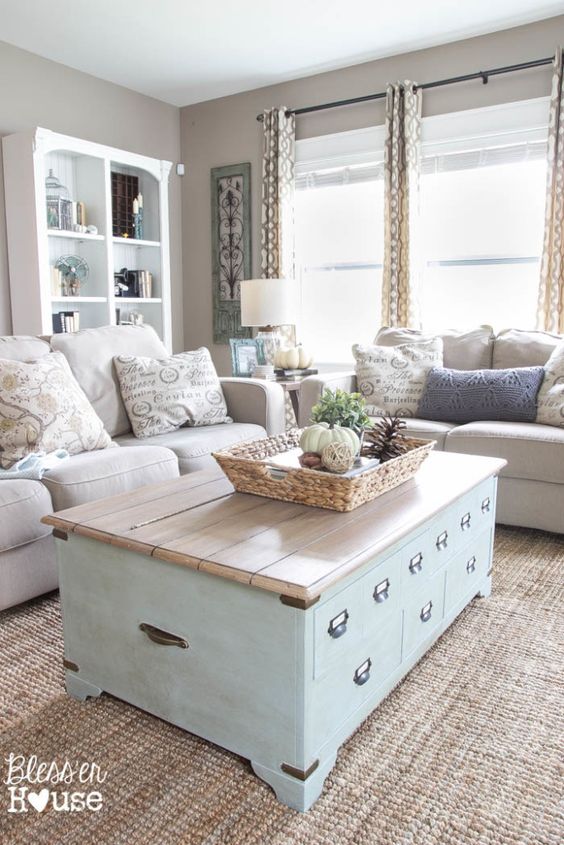 image: Blesser House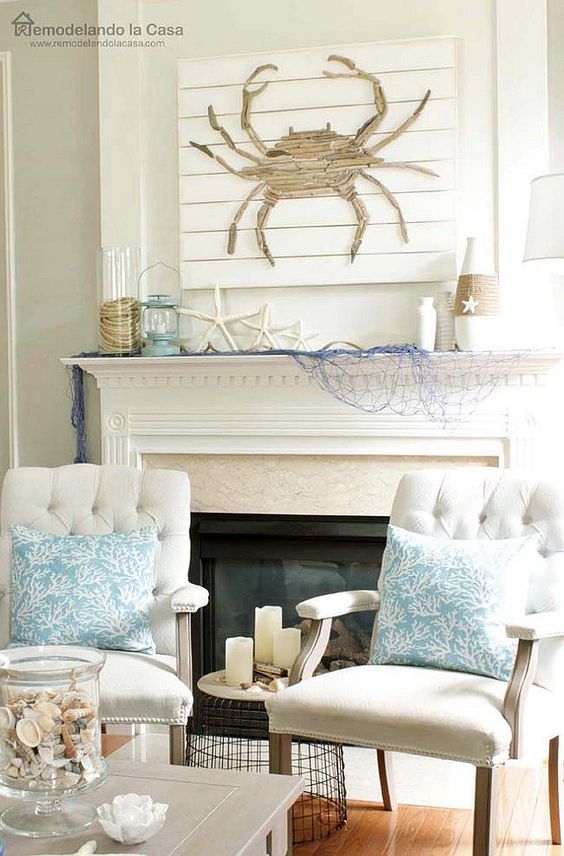 image: emodelandolacasa
image: S.B. Long Interiors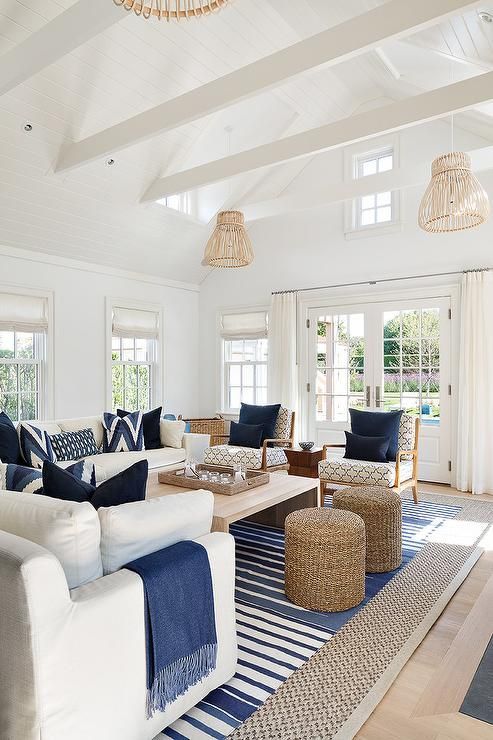 image: Hanley Development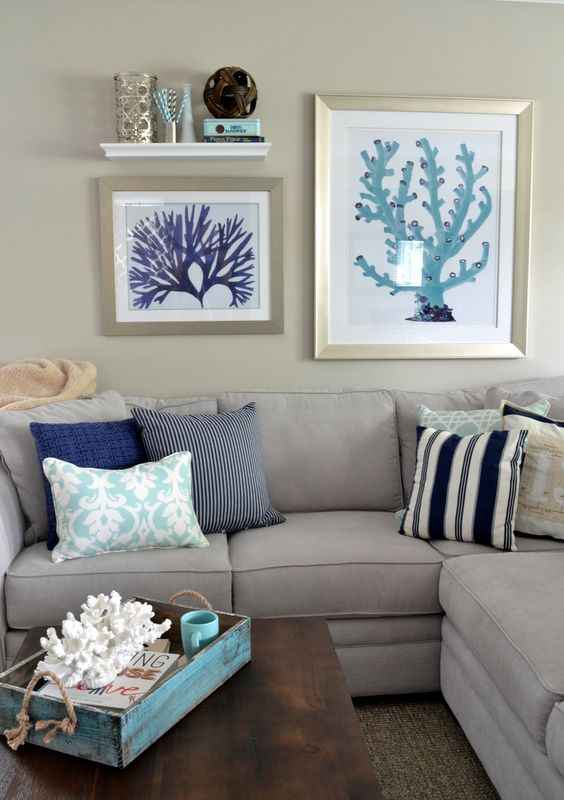 image: apartment therapy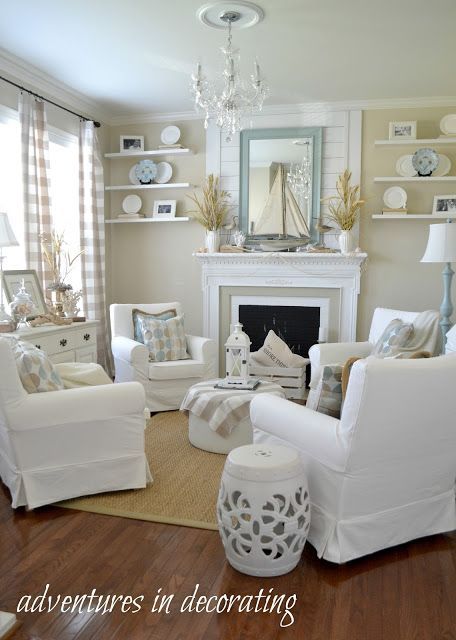 image: adventures in decorating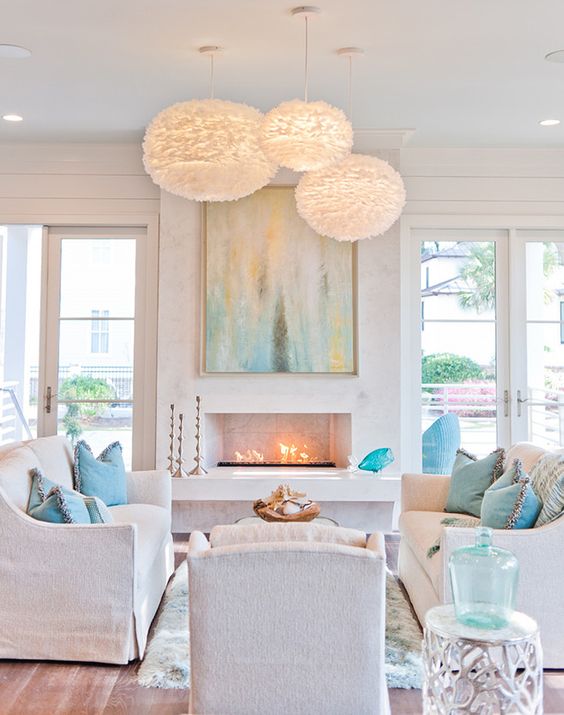 image: Dove Studio
image: Artisan Signature Homes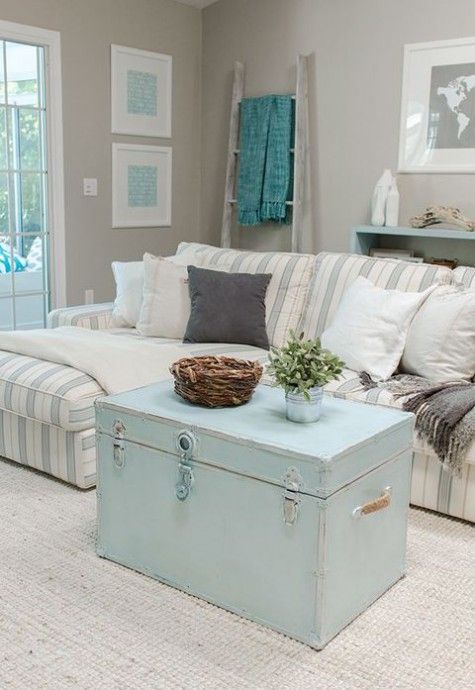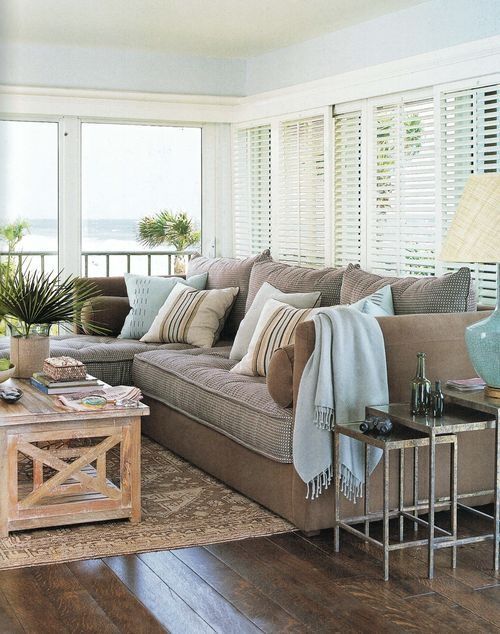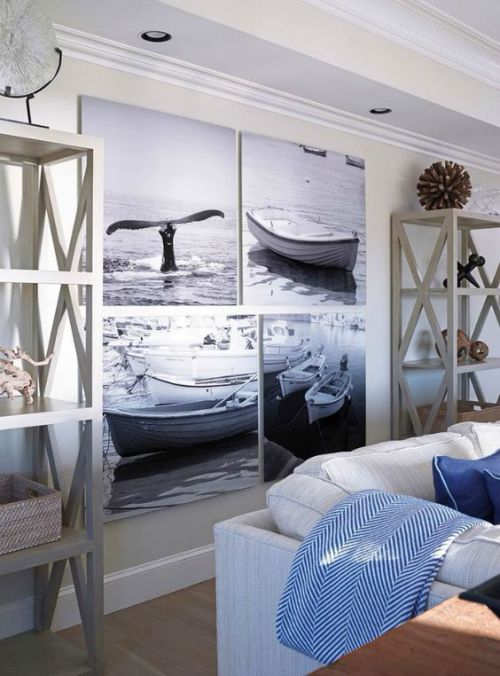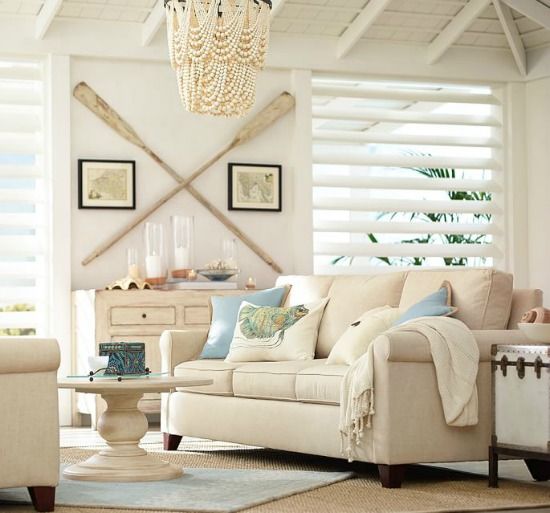 image: Pottery Barn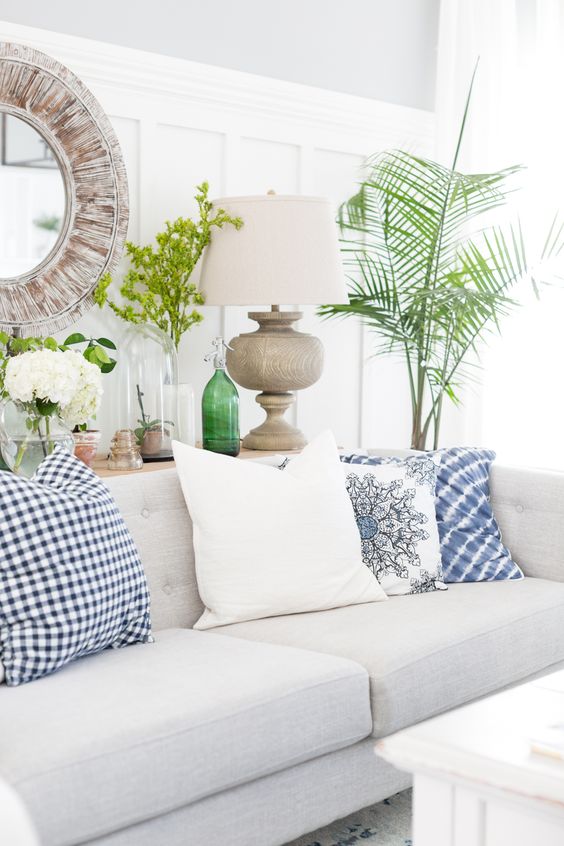 image: REAL SIMPLE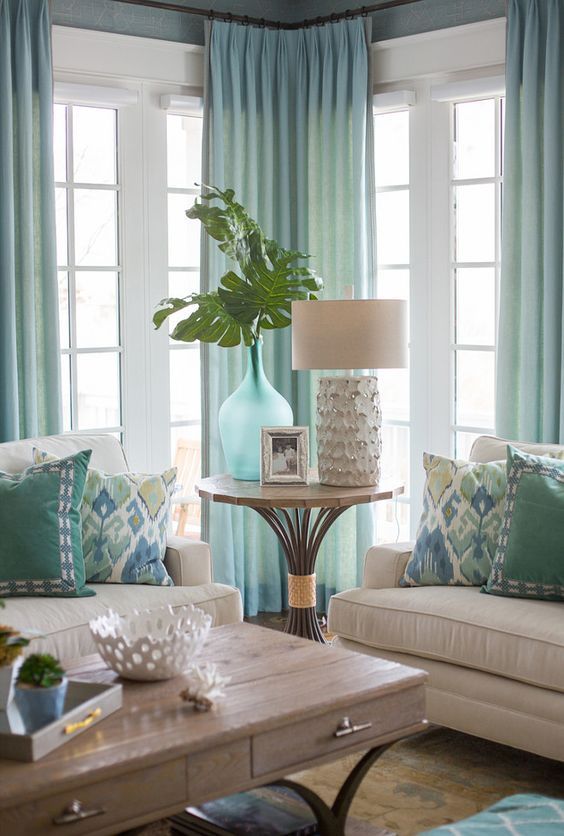 image: Alexandra Rae Design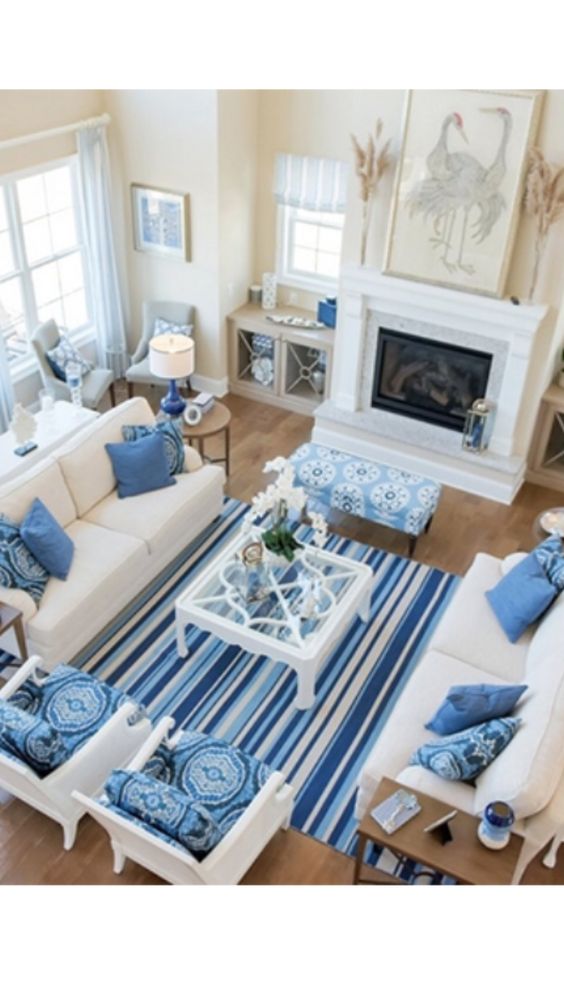 image: Country Living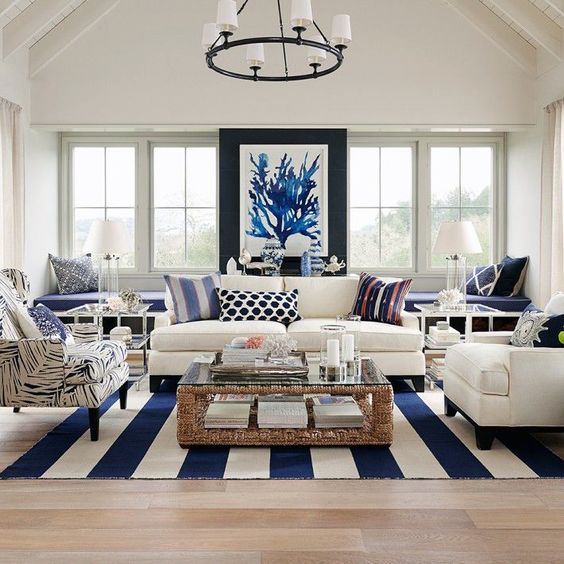 image: Coastal Style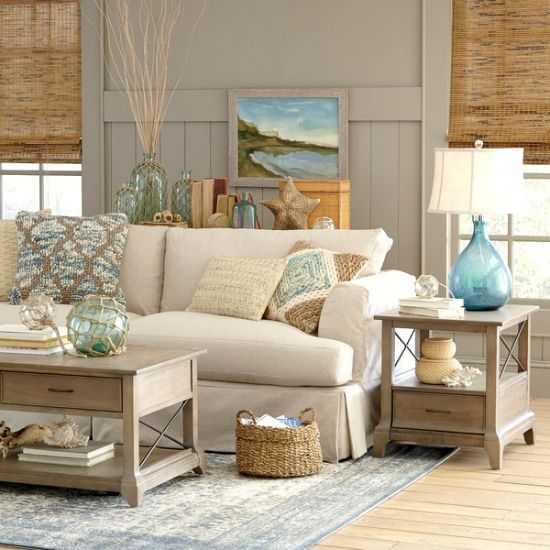 image: Alexandra Rae Interior Design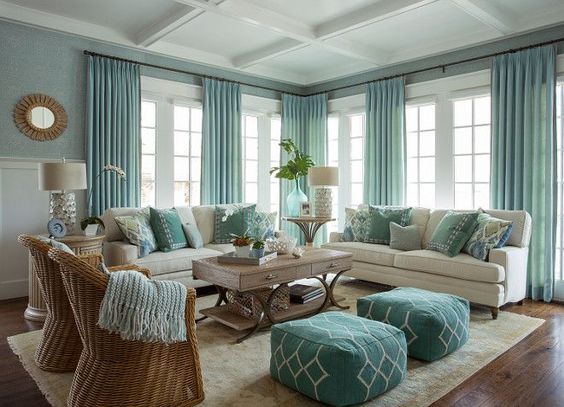 If you want your coastal living room to feel like your favorite beach retreat, you can use some of these ideas for inspiration. Home should always be a place to relax at. By adding these coastal living room decor ideas, a room can feel like a mini vacation to get away from the stress that may enter our lives every now and then.