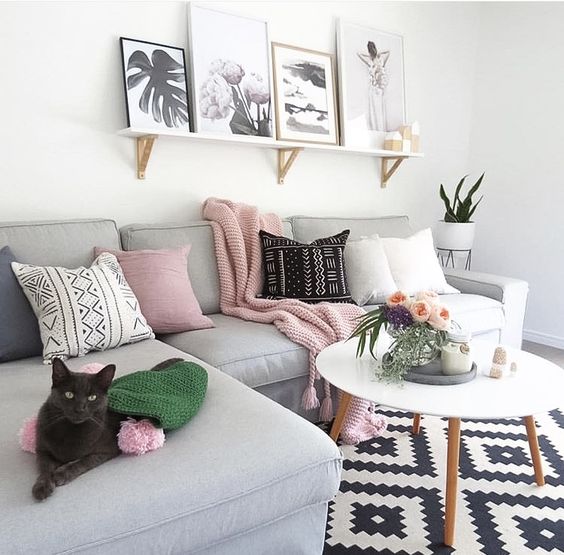 It's not all about furniture and a TV set. The living room is obviously the most important room in any home.  This is the only place you entertain guest. Your living room is the place where you relax and find rest after a long working day.  It's in your living room where you catch up and unfold memories with friends and family. Therefore, when the thought of redoing your house triggers, you should not by any chance neglect the living room. Here are some creative inspiration ideas to make your home unique and bring the "wow" factor to every person stepping in.  
Wall décor
Give your living room a personal touch. Most homes have their walls filled with family photos and other inspiring images. You can make your home a little different. Choose a unique decorative style that is catchy. Use an art piece at the central place of the wall. Make it visible and engaging while the rest of the wall remains untouched to make the painting attractive.  You can also have an in-built bookshelf on one side of the wall. Personally, if you have an idea of "DIY" (Do It Yourself), then this is the place you should focus on for an outstanding living room.  If possible, your piece of art should be a puzzle something that your guest will try to solve. This way, everyone who steps in your house will never forget the image of the interior.
image: daniell moss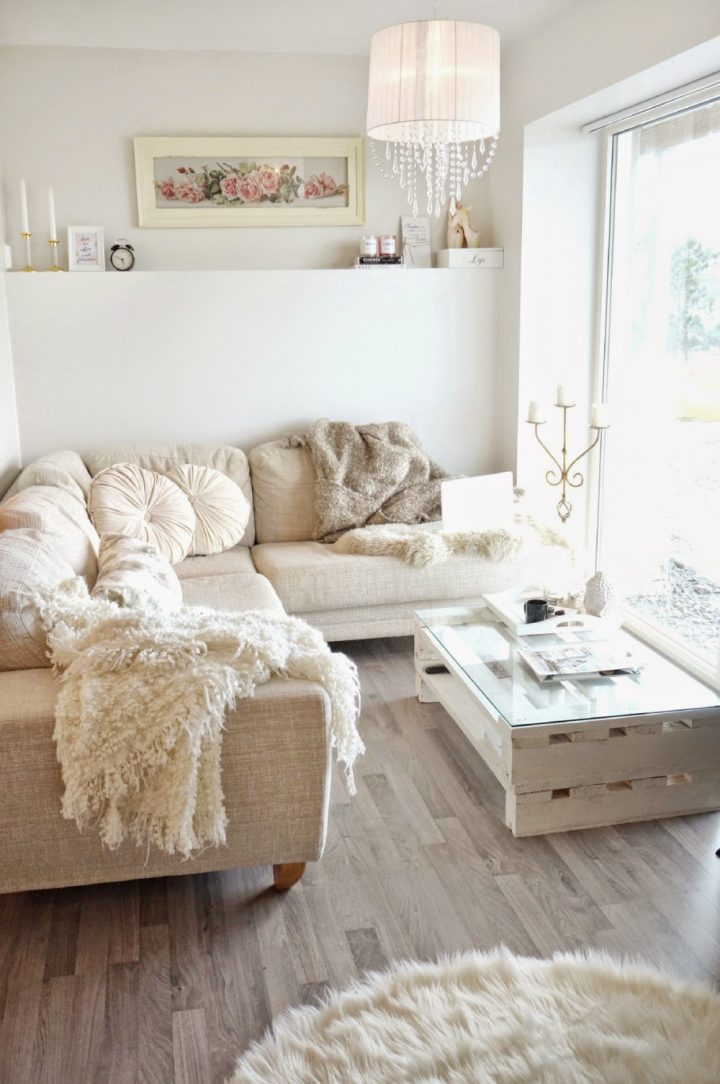 Paint white
There is that one thing in the house that you don't know how to change it to look beautiful and attractive paint it white. White as color makes your house look bigger, brighter, cleaner and attractive. If you are short on space, you can consider painting a particular item white. This item will change the entire view of the house. You will start to enjoy the benefits of a big living room while actually the room is still the same size.  In addition, if you have n old furniture in the room rather than disposing it, you can give it a modern touch by painting it white. This way, you will leave everyone who sees it with questions of where you bought it. Therefore the item that you had no value on them will change to be the center of attraction for the entire living room.
image: Eirin Kristiansen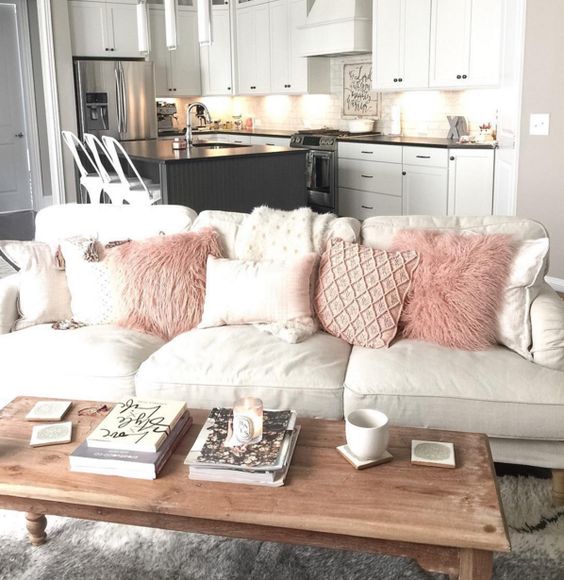 Seating arrangement
Shift from the normal arrangements that are common to everyone. Make your living room different with specifications that only you are inspired of. Instead of having plain furniture, you can make seats that have decorative pillows with different fabrics. Plenty of pillows on the seats not only look good on your seats they also soothe your back. Therefore, after a rough day, you will easily find comfort right in your living room. This will bring an opening for new ideas to face the following day.
You can also try and complement your furniture with nice beanbags. Having one or two beanbags in the living room changes the whole seating arrangement. Beanbags can be playful and you can use them as a way of engaging with your partner or kids especially when you are watching a family favorite TV series. Alternatively, you can include a hammock seat on one side of the room. This will make a good place to take a nap while waiting for guests.  Also when you don't feel like going out on a weekend, you can use this place for a weekend experience.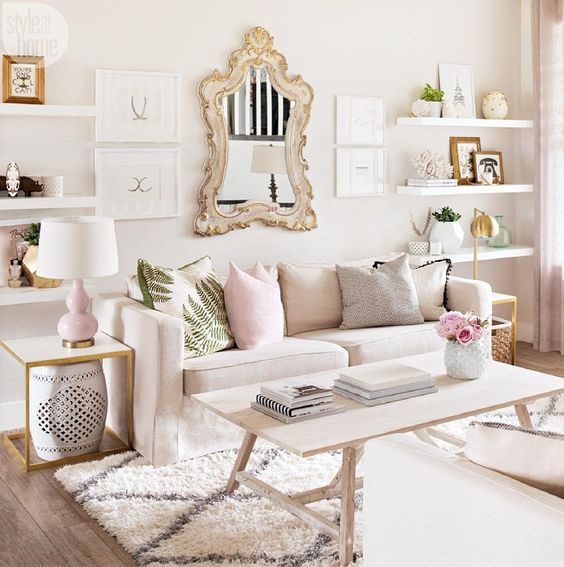 Unexpected
Your living room should not be obvious as the others. Include something others did not know about. Something that personalizes your home and marks it unique from all others within your location. Think of reflective mirrors in the living room. Apart from mirrors adding light to the room, they make the place look bigger too.  Therefore, with a nicely cut mirror, your home will look slightly bigger than its usual size. You will also be able to have a good view of the entire room even from a distance.
Alternatively, you can choose to complement your living room décor with live plants. When others are doing plastic flowering, your live plants will be generating fresh air for the comfort of your guests. Also with live plants, you will not have to invest so much on the decoration.
image: styleathome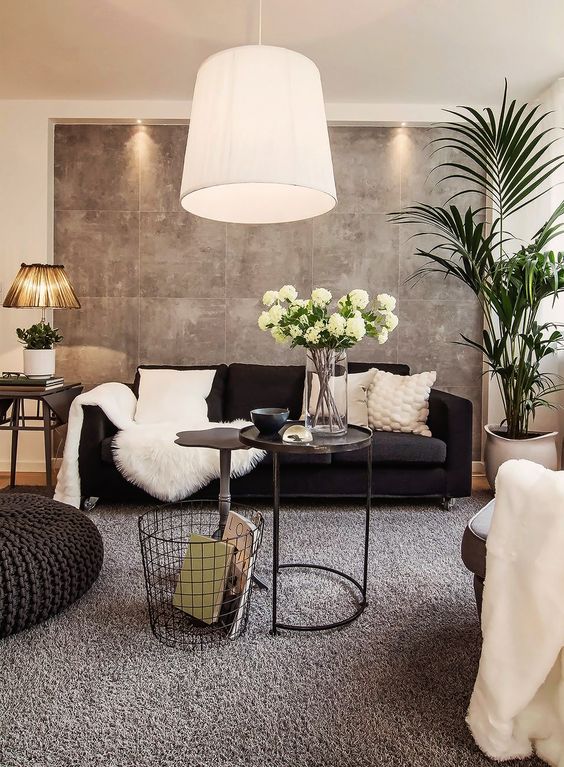 Lighting
Your living room lighting is one thing that centralizing everything. You don't have to solidly depend on the main source of power to light your room. You can choose different curtain colors. This way, your room will have enough light for beautiful view. Also you can paint different colors on different walls. However, your colors should be bright to ensure they bring in a sense of light in the house. Different wall painting complements the seasons and gives your living room a setting that you will be proud of.  You can also use different sets of bulbs when you blend your bulb colors well, you can use your living room for a surprise occasion.  Your lighting style however, will reflect the items in the house and make them unique.  Also the shape of your lamb stands is very important. You can make your stands to be part of the decorative pieces in your living room.
Conclusion
If all you want is a creative idea that will inspire your living room, then you should try and do it yourself. Ensure any style you choose to change the way your living room looks is personalized. Don't compare your home with the others. Be simple, unique and directly on point. Complement your home with something you love. In addition, you should be keen on selection of colors. Ensure that all your decorative measures blend in a way.  In addition, you should set a budget. Calculate for everything without overlooking simple requirements. Finally, you should be realistic. Therefore, don't overload your room with anything you find attractive. You don't want your living room to be the new talk in town.
image: insideout