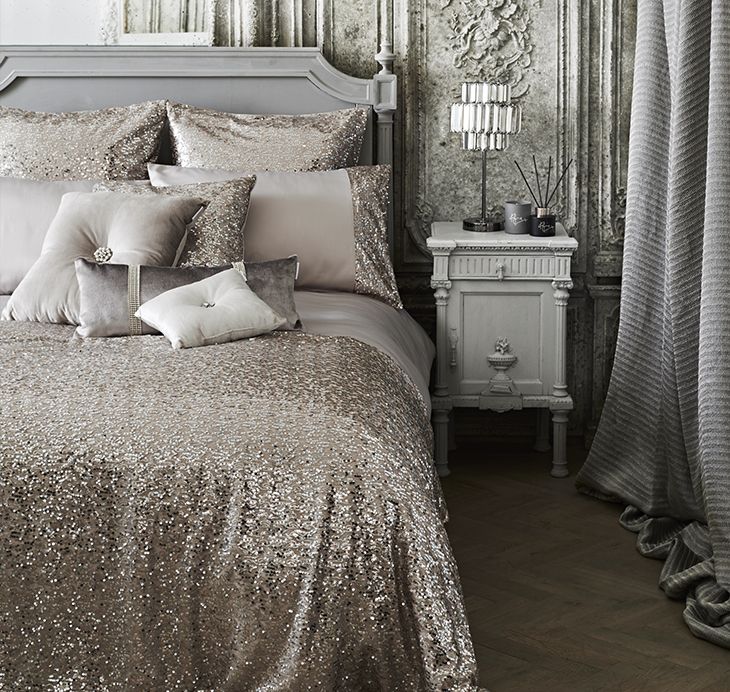 Creating a sparkling design look for your bedroom could not be any easier when you follow the following easy steps to ensure the most modern look possible. It starts with a good design idea which means choosing the best color pattern. The most popular color of today lies within the family of gray and the overall look can be jazzed up when you layer the color with slight variations of the main color.
Image: Kylie Minogue's Bedroom Collection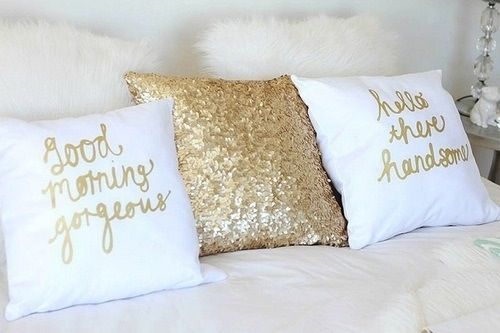 Find the Good morning gorgeous or hello there handsome pillow case here.
Color Layering
Start with a nice light gray wall color to formulate a solid base color to build on through the course of the rest of the design. Next, select flooring in a contrasting color such as an ebony or dark brown hardwood flooring that is what will make the lighter gray walls pop. Then select bedding in a complimentary pattern that offers interest. Try using a paisley, striped, or floral print for optimal appeal. And finally add pops of color by selecting a bright vibrant accent pillow or a vase in a loud color such as; orange, red, or hot pink.
Add Interest
In order to add interest, think about a single focal point such as a translucent chandelier to be hung above the bed that will reflect the light and add a feminine sparkling quality for additional ambiance. A lower cost, but equally stunning, a look can be accomplished by covering the head of the bed with a hoop-shaped canopy of light friendly fabric that has crystals strategically sewn in that will reflect the light and create a mood, setting reflection on the wall.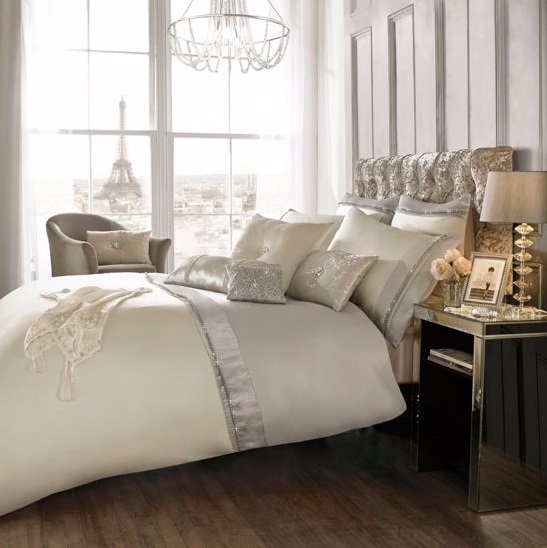 Kylie Minogue Diamond And Pearl Oyster Super King Duvet Cover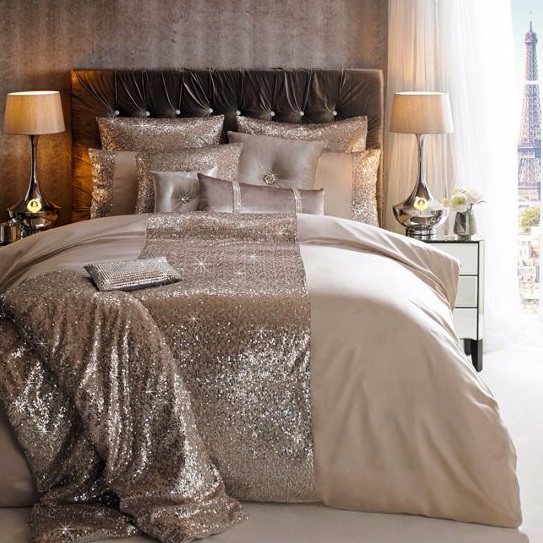 Kylie Minogue Rose Shell Duvet Cover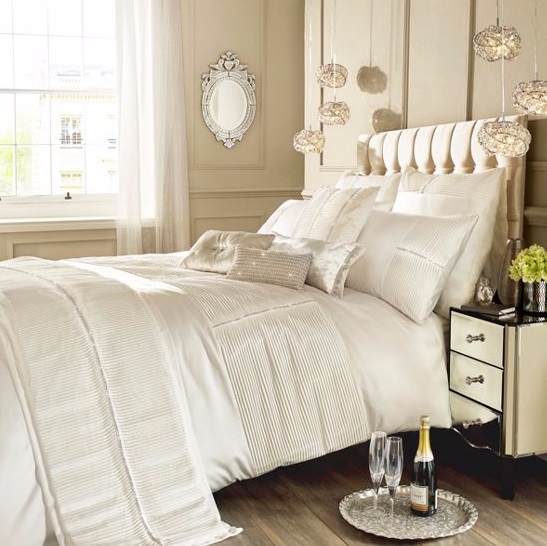 Kylie Minogue Eleanora Oyster Duvet Cover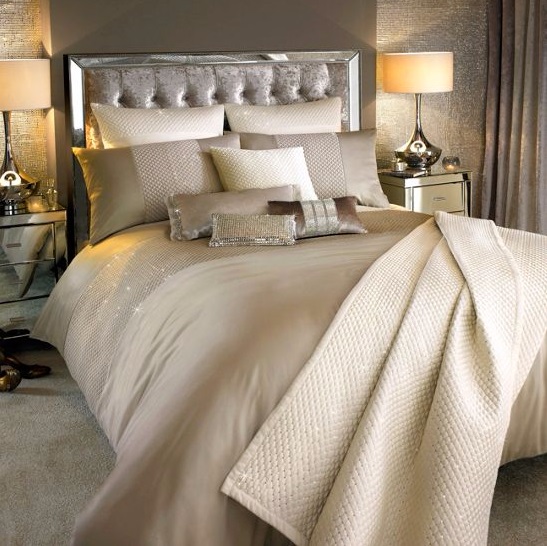 Kylie Minogue Alba Praline Duvet Cover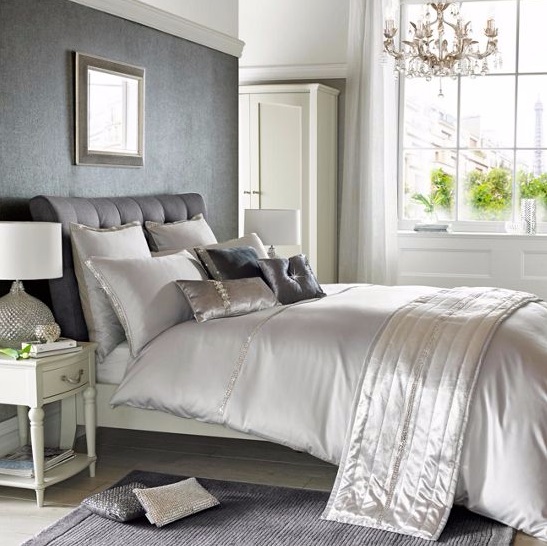 Kylie Minogue Square Diamond Duvet Cover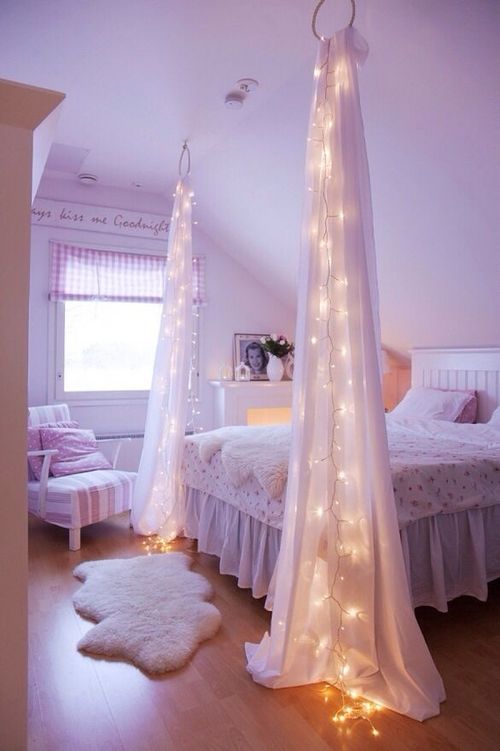 Stunning leopard print sequin panels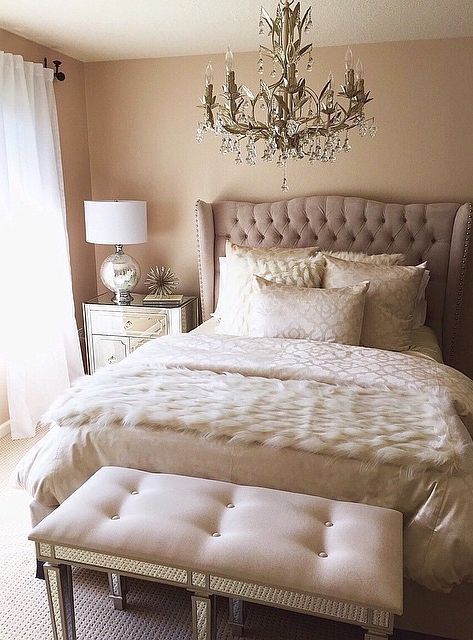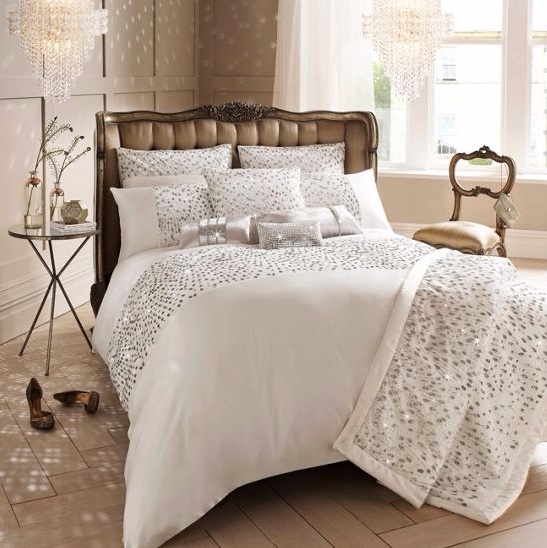 Kylie Minogue Eva Oyster Duvet Cover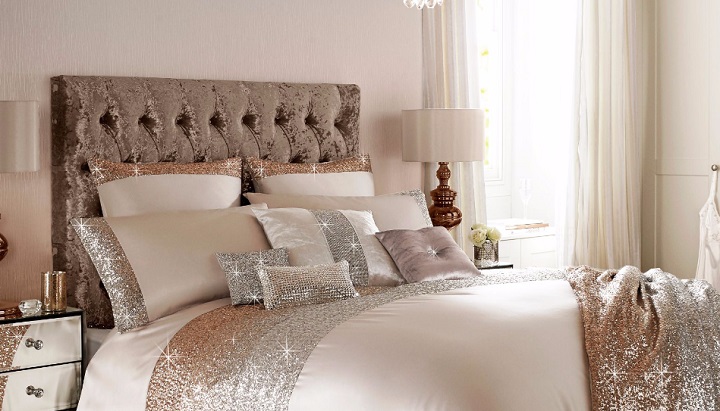 Kylie Minogue Mezzano Rose Gold Super King Duvet Cover
It does not have to be any too difficult to take a bedroom look to the next level. All it takes is a good approach at layering aesthetically pleasing color patterns to begin the process. Then add a multi – dimensional fabric component albeit a duvet cover, a throw blanket, or even a tablecloth to accentuate the look. Then focus the interest of pops of color spread around the room. Optimally there should be around three of these items for optimal appeal.
And then take care to find a single component that will add the perfect amount of sparkle and shine to the bedroom. That could also be accomplished with a fancy sparkling chandelier, a mirrored table lamp, or a gold leaf covered vase set on a table in the room. When the light hits its surface it will inevitably cause a pleasing shadow on any surface that it casts shadows over.