Casa B is a very special residence which is located in San Julian, Malta. It's a four-storey structure with a very eye-catching design and there are multiple elements which support this conclusion. First of all, there's the exterior facade which goes in a completely different direction than the immediately adjacent structures.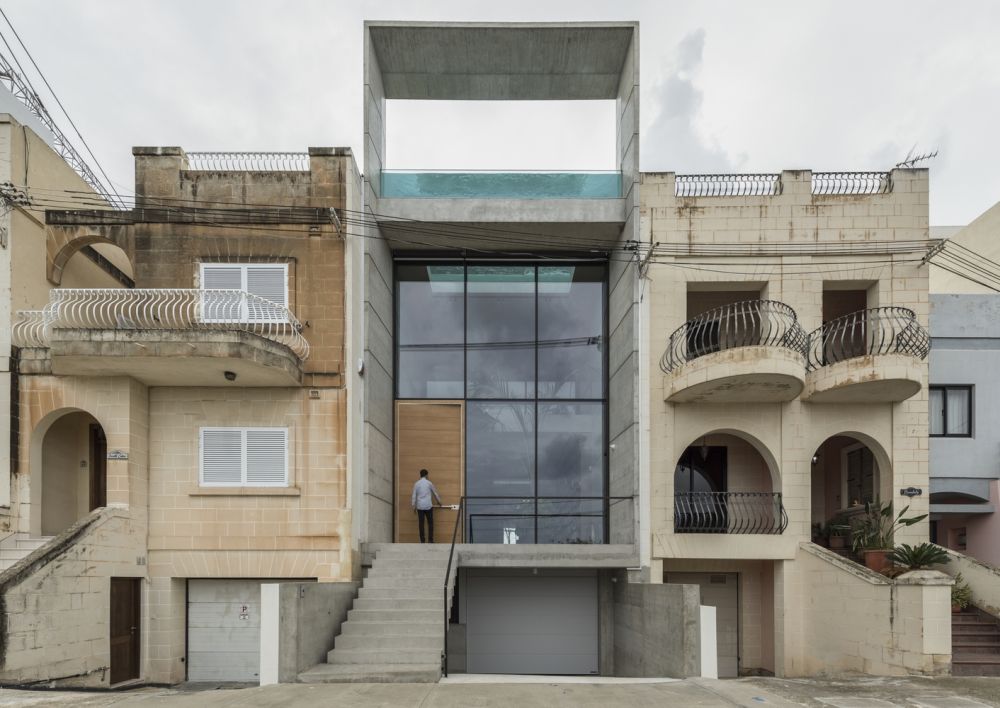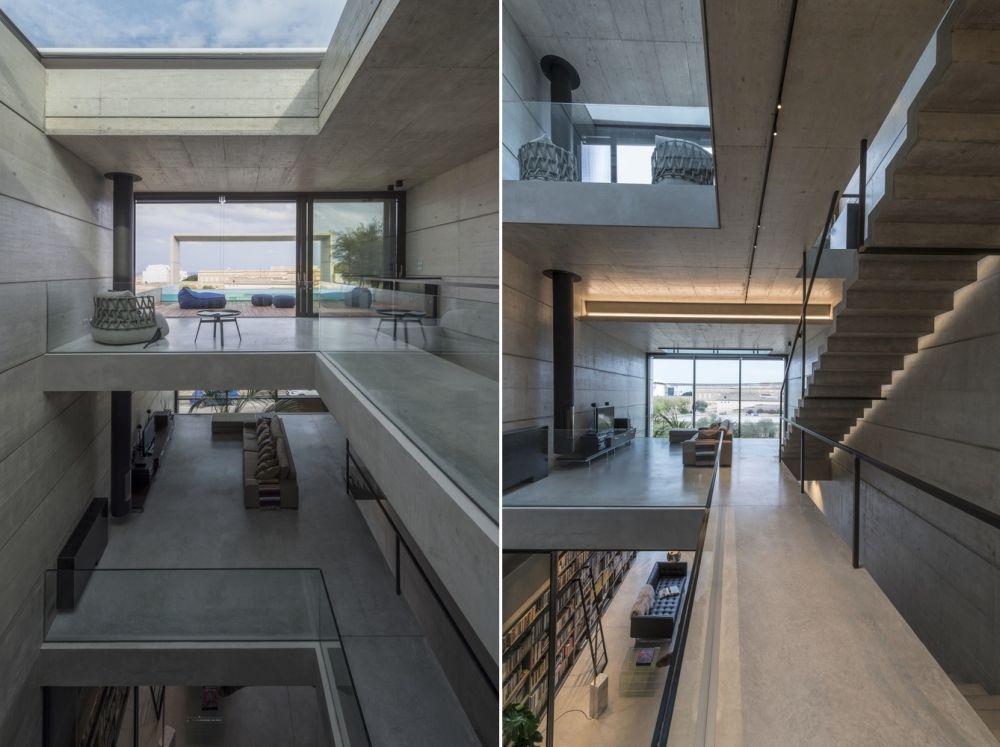 It's as if a contemporary concrete house has been inserted within the frame of a traditional building. There's an exterior stone staircase which leads to an oversized front door framed by a glazed facade. This unconventional design was the work of studio Architrend Architecture. But the thing which stands out the most however is the rooftop swimming pool.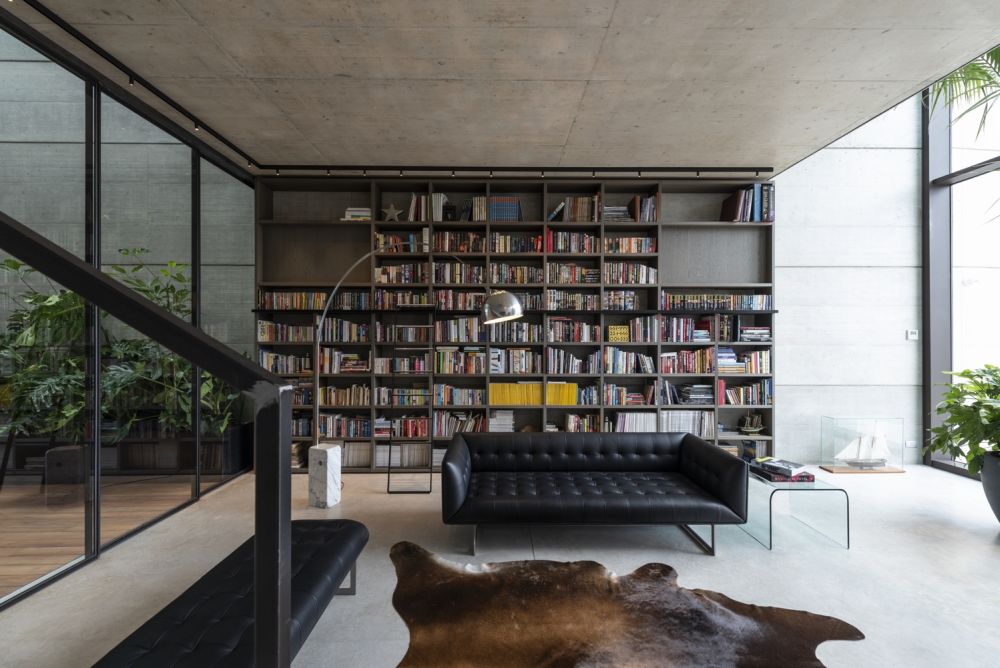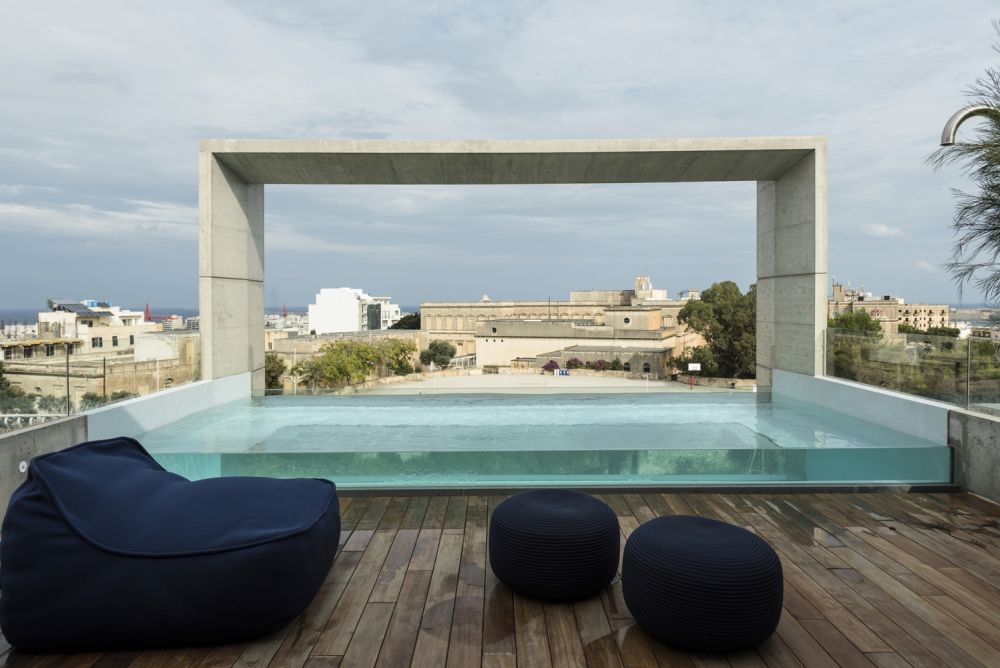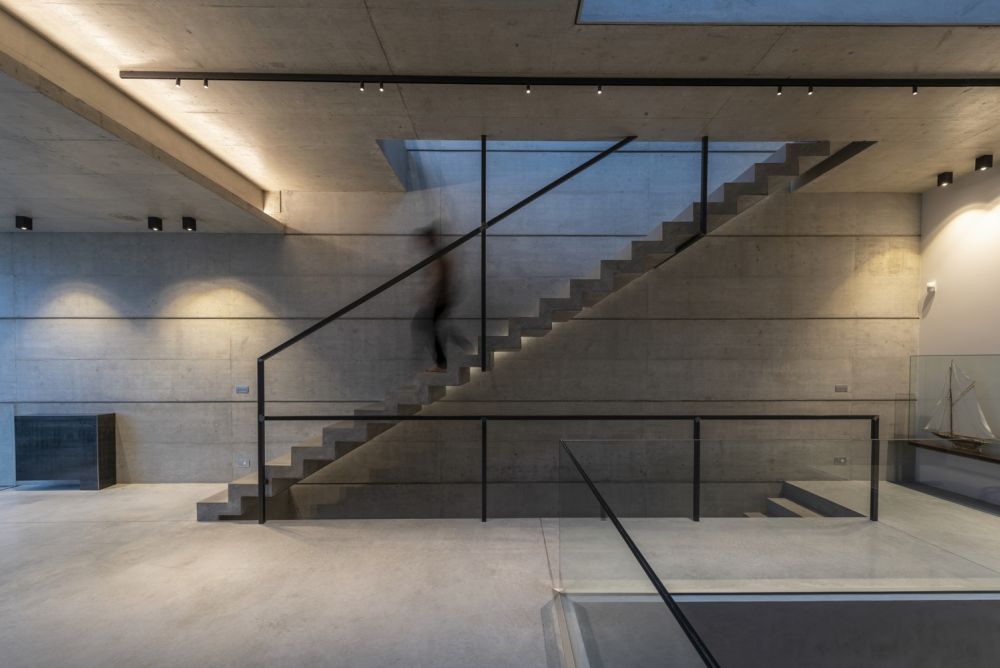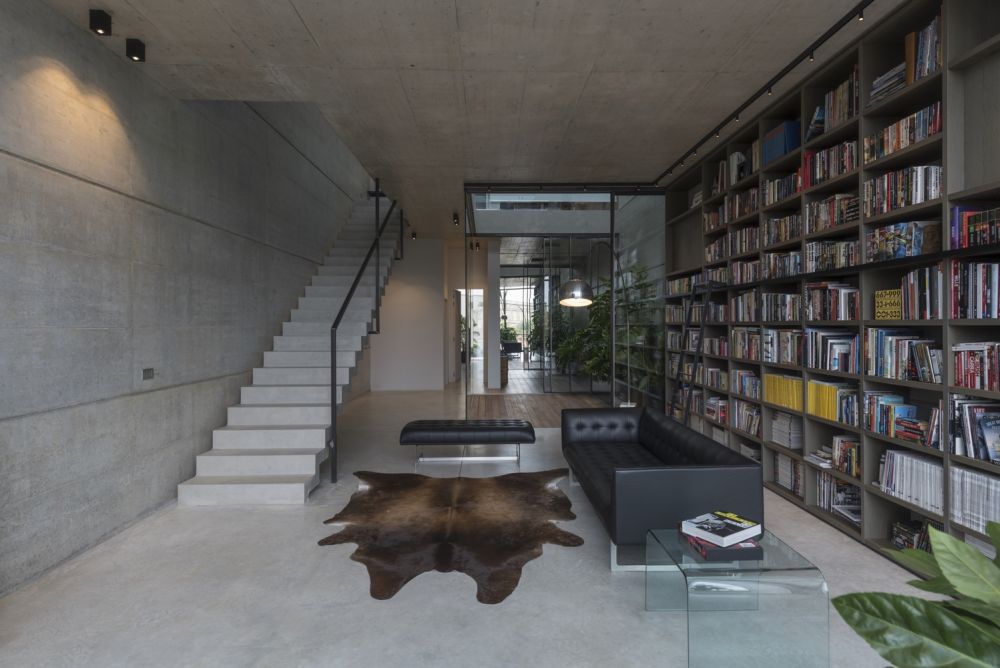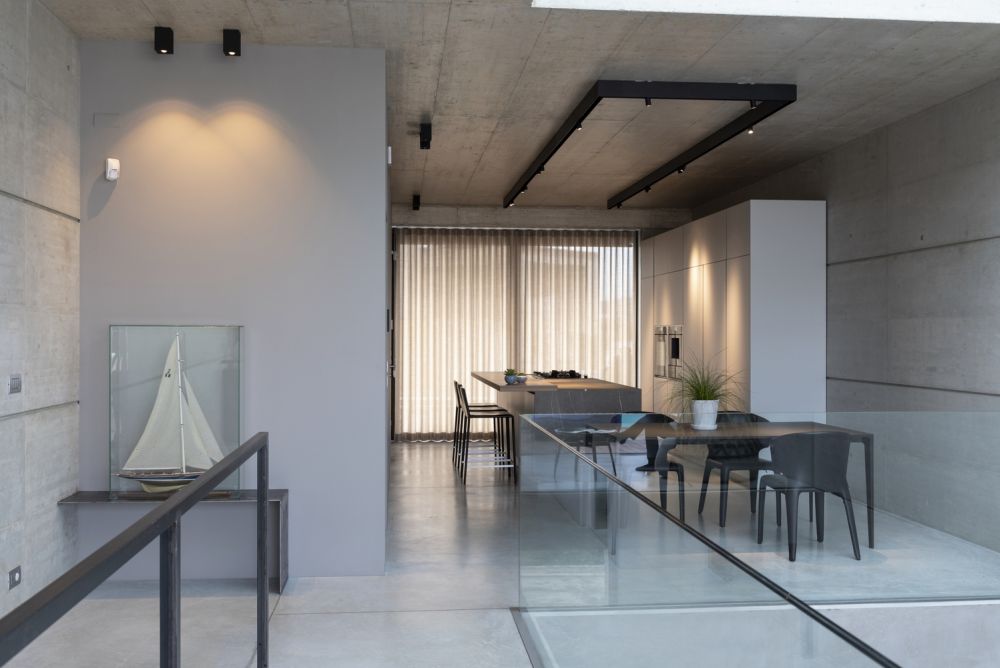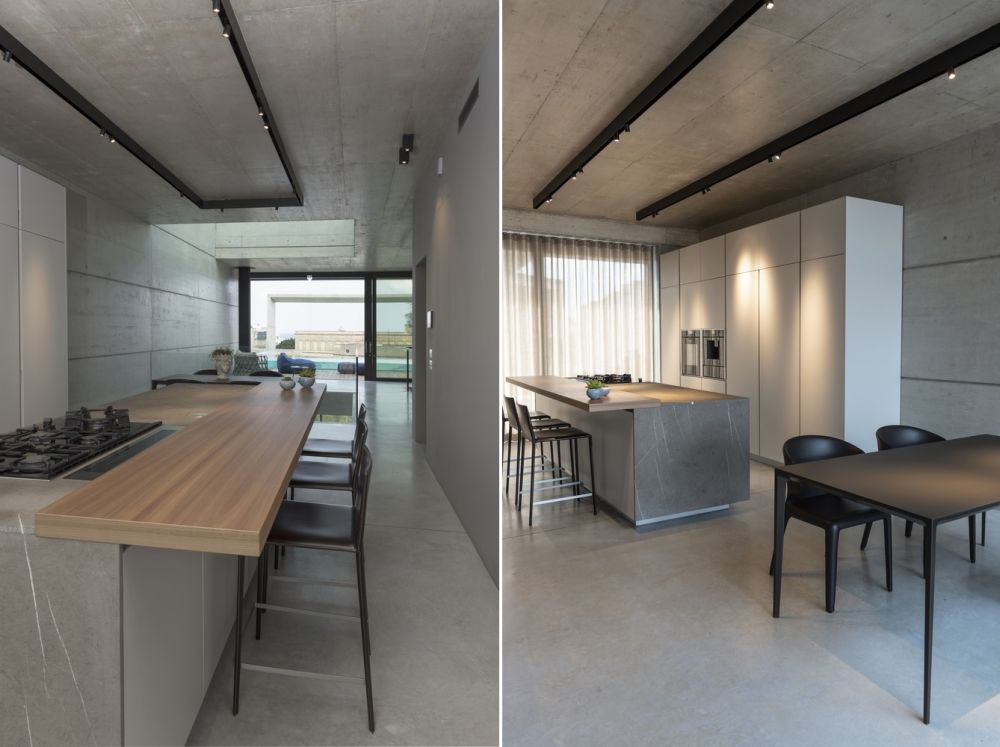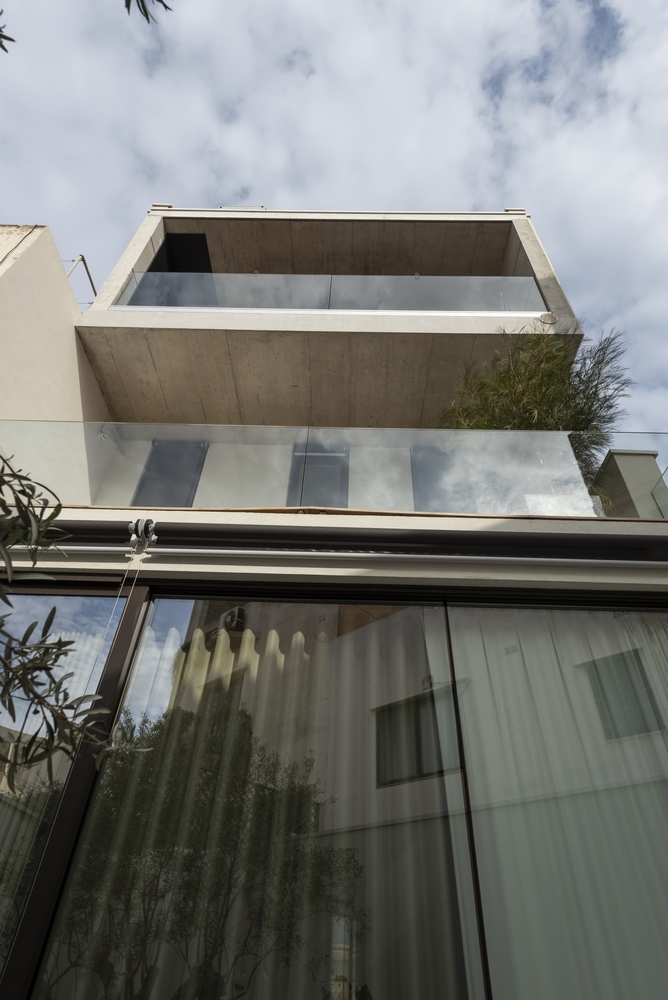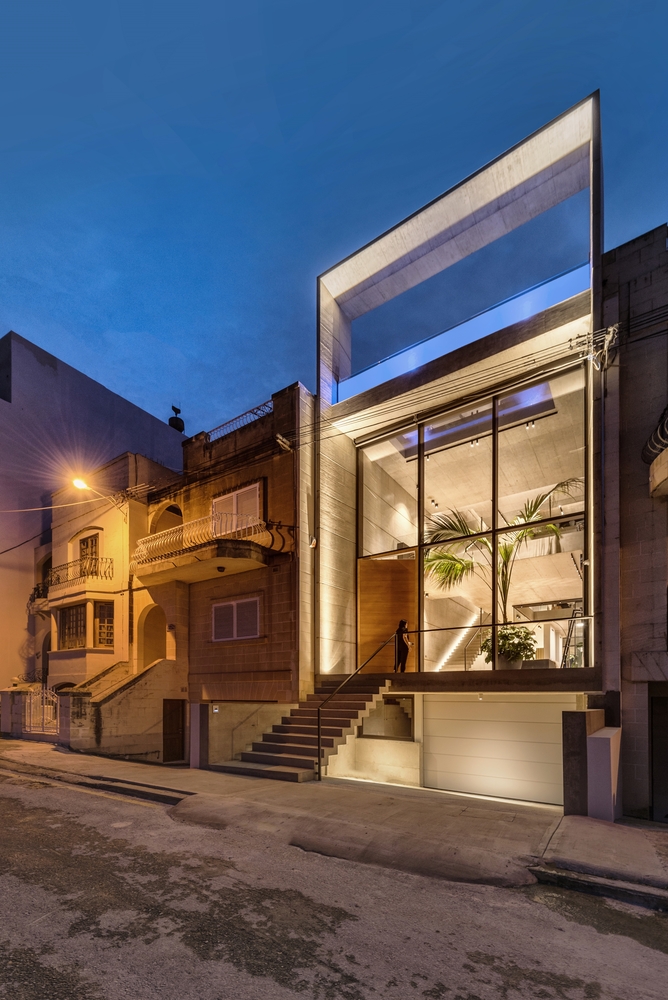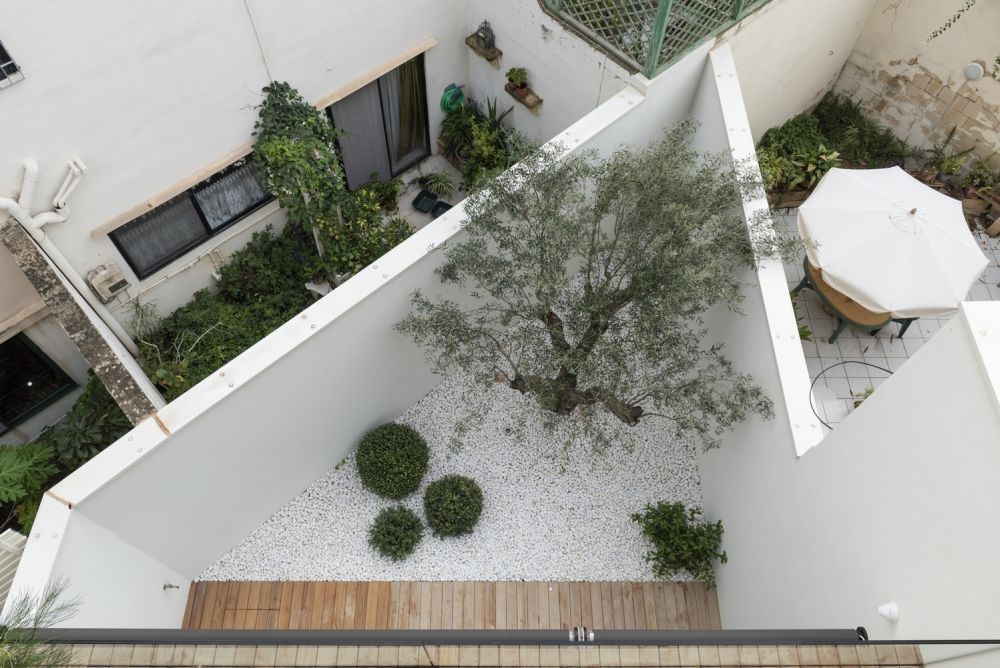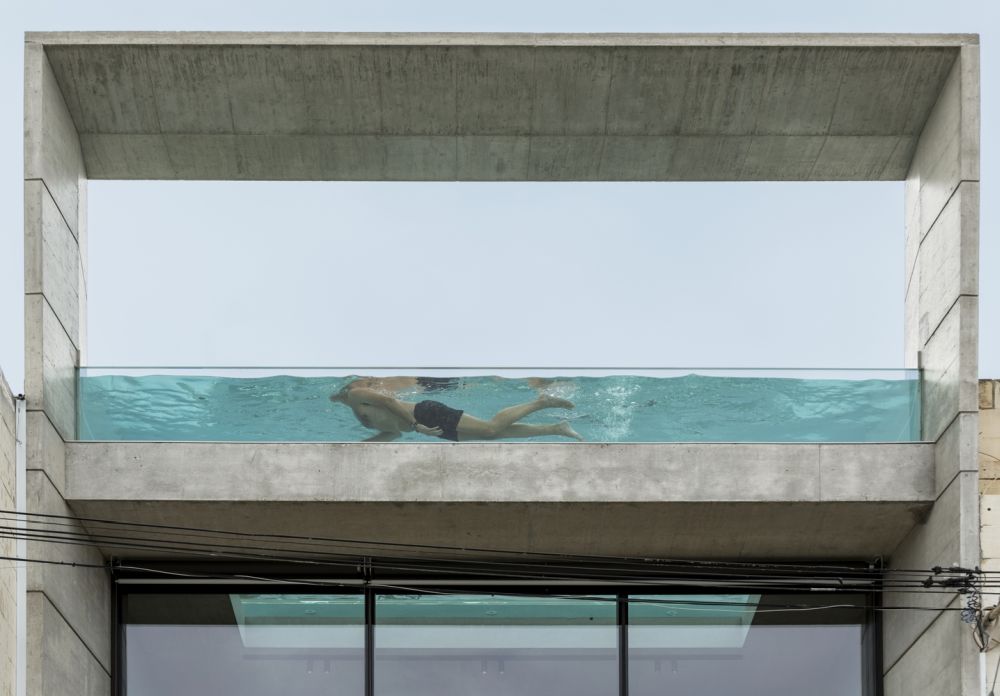 The house is structured on four floors in total. There's a basement level which includes the garage and a home cinema room, the ground floor which contains a gym and the master bedroom placed towards the back of the house, the first floor which holds the main living area and the second floor which houses the kitchen, dining area and an additional living space. On top of everything stands a transparent swimming pool with glass sides which let you see inside from outside the house. It has a wooden deck next to it which is a great hangout place for sunny summer days. From up there one can enjoy a panoramic view over the coast.