As we start to work from home more and more, we are starting to value the idea of an organized desk more and more. This is where the best DIY desk organizer ideas come in pretty handy. The best and smartest desk organizers are ones that ensure that you have absolutely nothing to worry about once you start working each day morning. Smart, space-savvy and easy-to-craft, this is a list of the 20 most innovative and handy desk organizers around.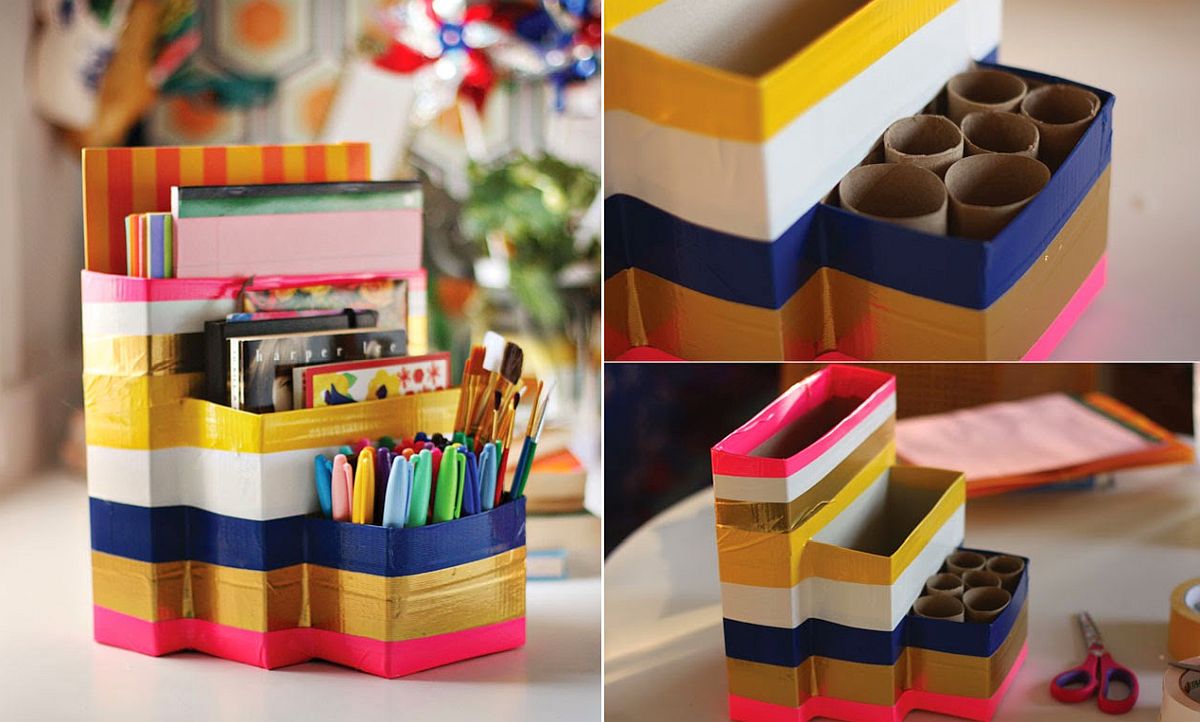 You can always start off with something small when it comes to making innovative desk organizers and as you get a hang of things, you will realize that there are a plethora of other options to explore. The best ideas can also be improvised upon to give them a more personalized look. From simple holders to pegboard additions that free up desk space, this is an organizational treasure trove that you would not want to miss –
Holding them all!
One of the most useful accessories when it comes to an organized desk are smart holders that hide everything from pens and pencils to your charging cables, accessories and a whole lot more. The options here are well and truly endless and the ones that work for you depend on both your desk storage needs and crafting skills. A simple conversion of Mason jars into holders, or even those forgotten kitchens jars with lost lids is an idea that takes very little time.On the other hand a chic, acrylic stand and holder takes both greater effort and time.
RELATED: 29 Kids' Desk Design Ideas For A Contemporary And Colorful Study Space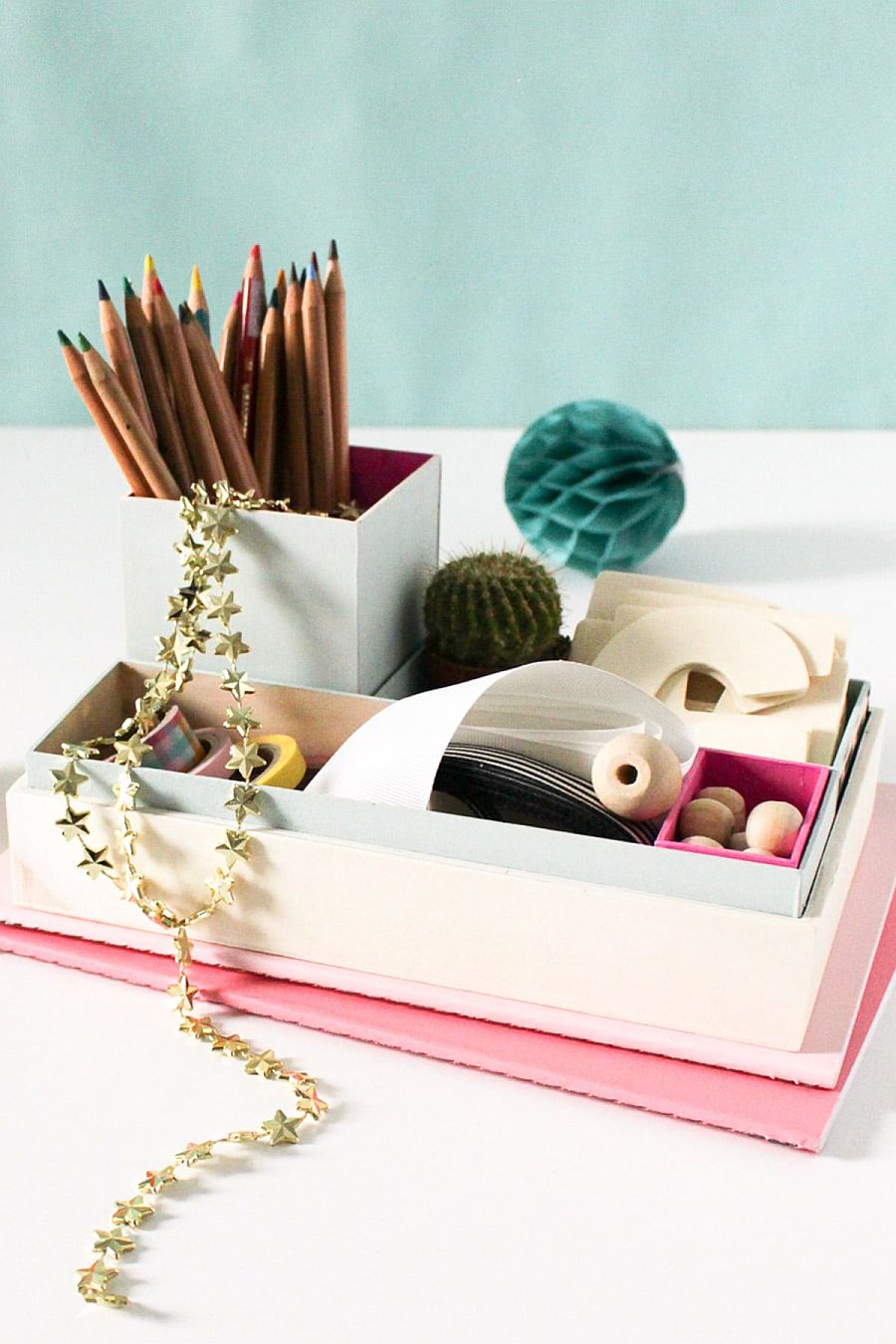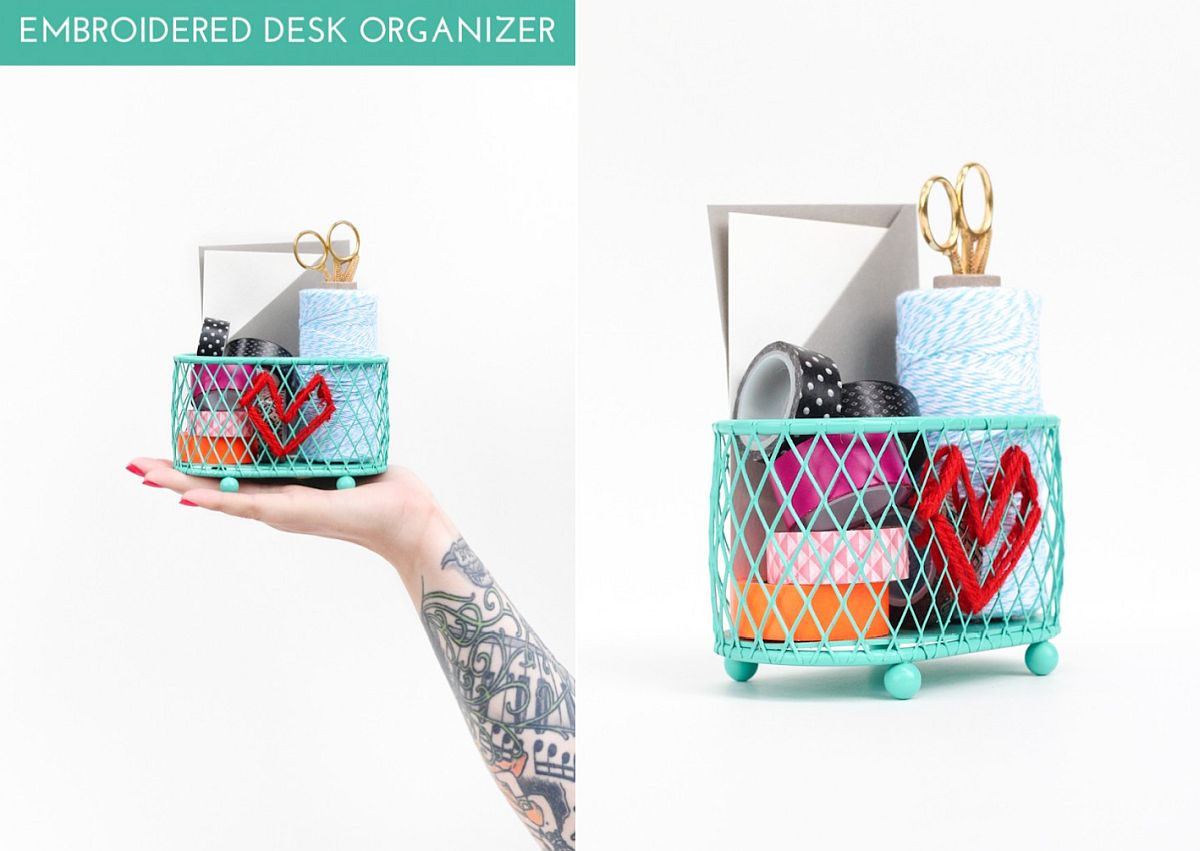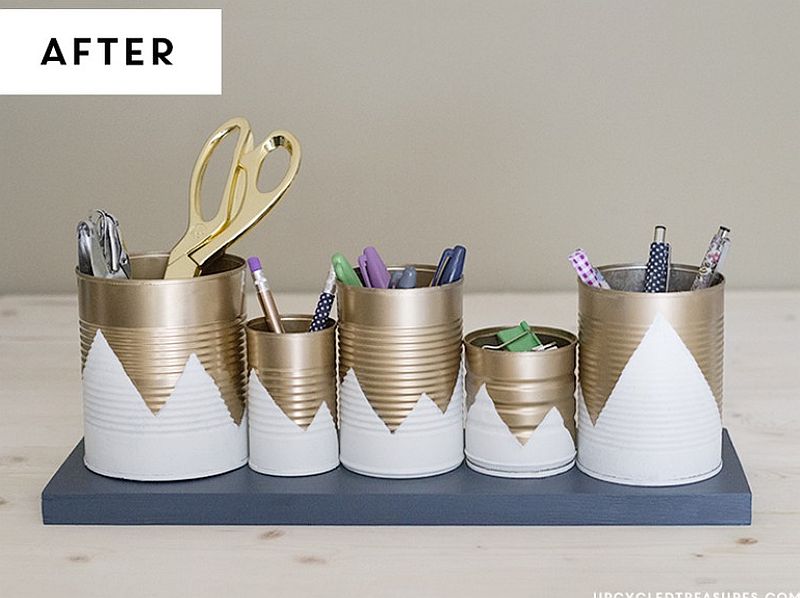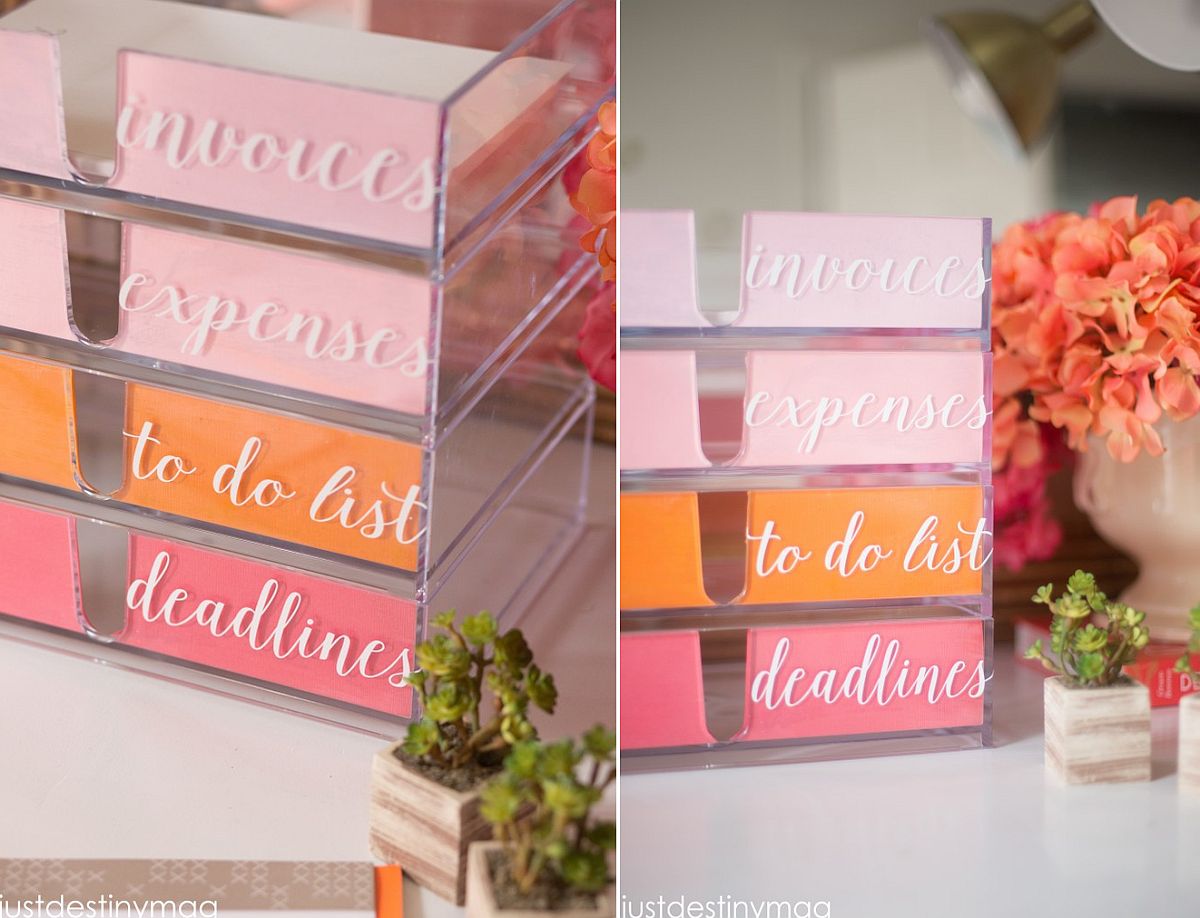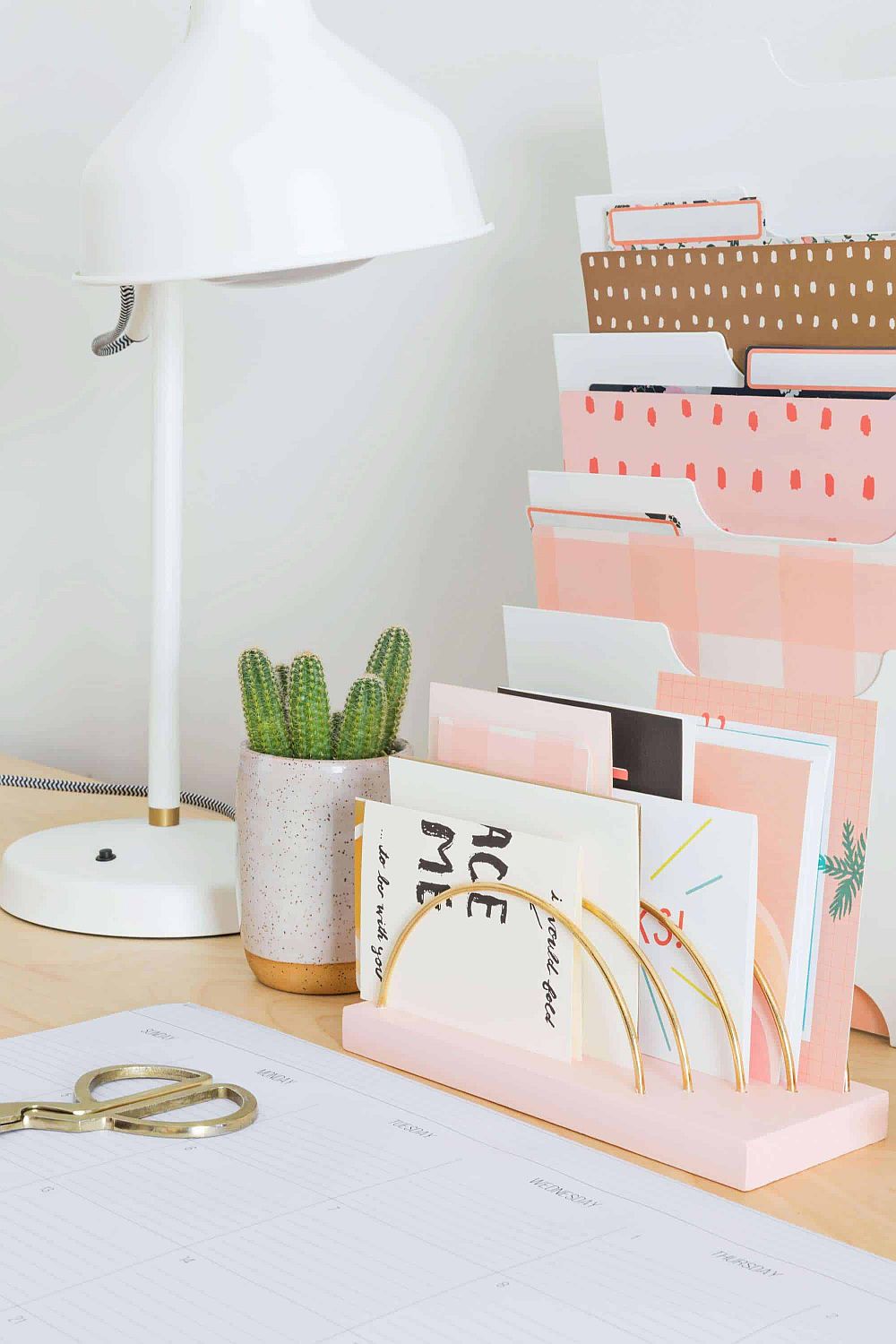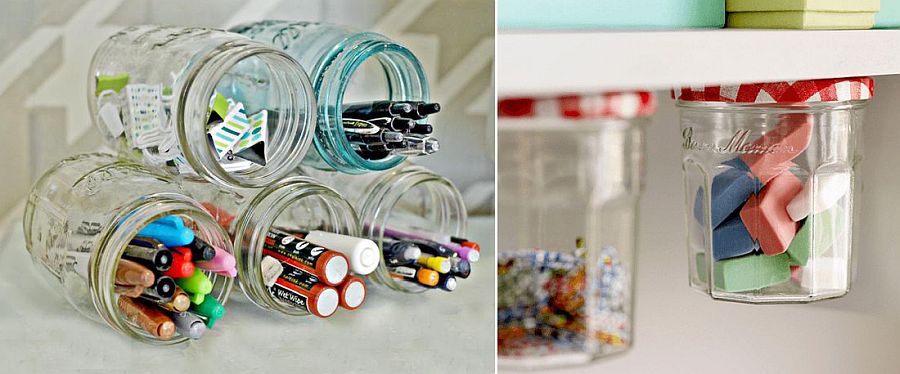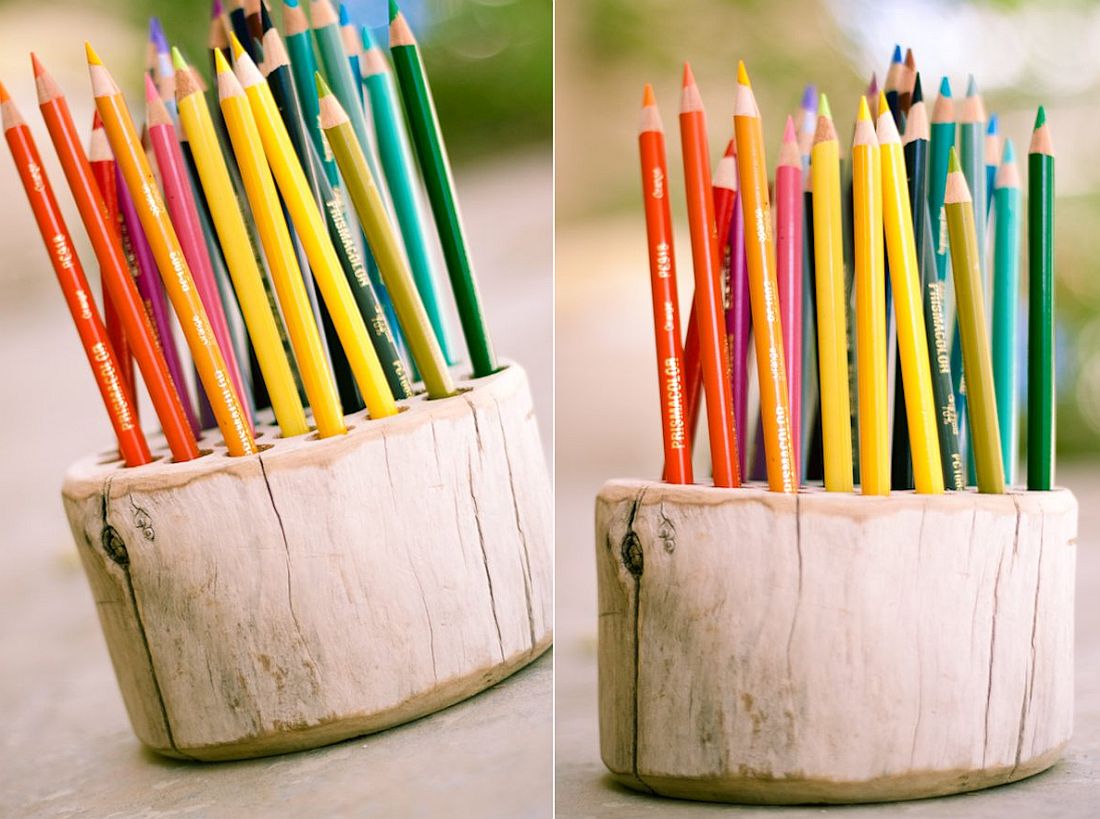 Moving Things Away from the Desk
Keep the desk organized often means freeing up as much surface space as possible and this can be done in more ways than one. Use the wall next to the desk or one behind it to clear the clutter. The idea we love here the most is the expansive pegboard wall with multiple storage options that looks super-cool and serves you in many different ways. The vintage desk organizer is a more understated way of doing things while the triangular DIY desk organizer adds geo charm to the setting.
RELATED: 15 DIY Home Office Organization and Storage Ideas that Maximize Space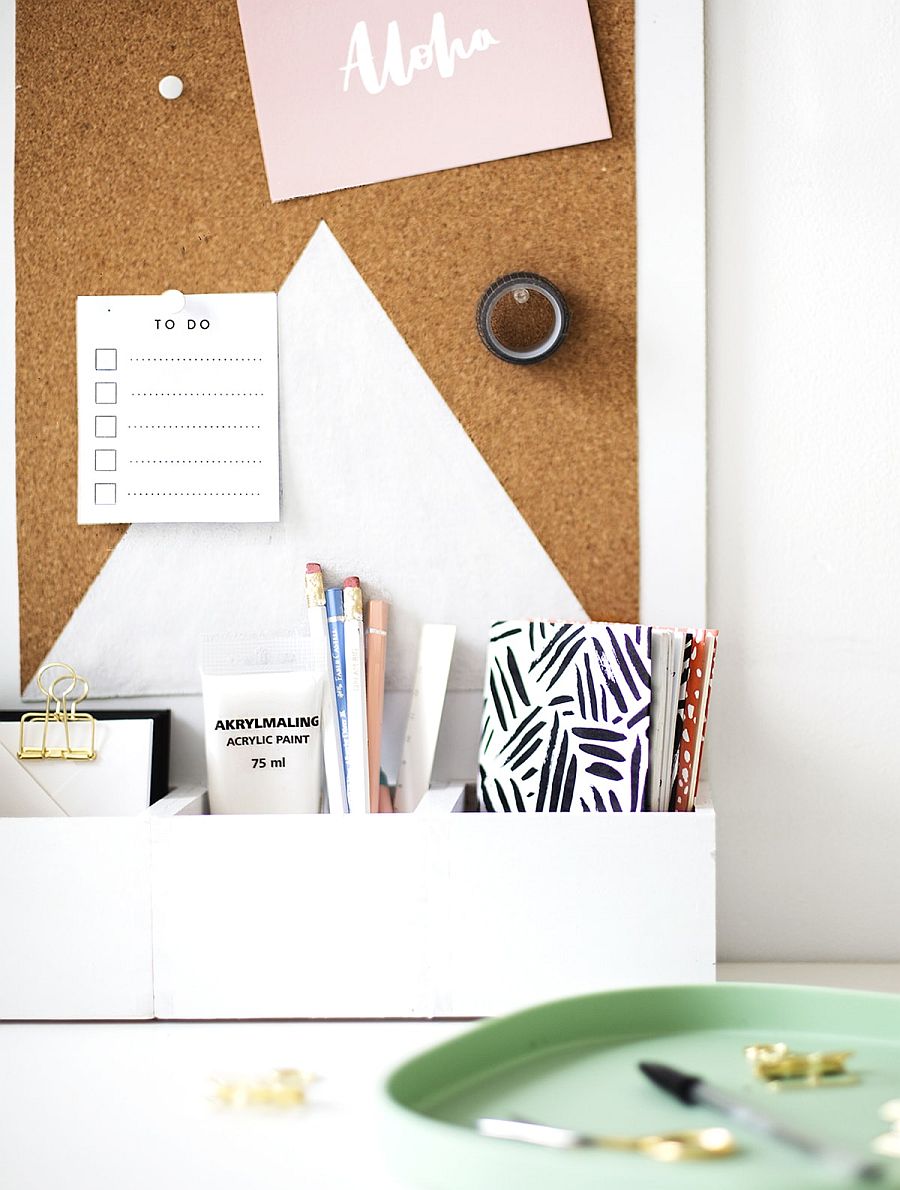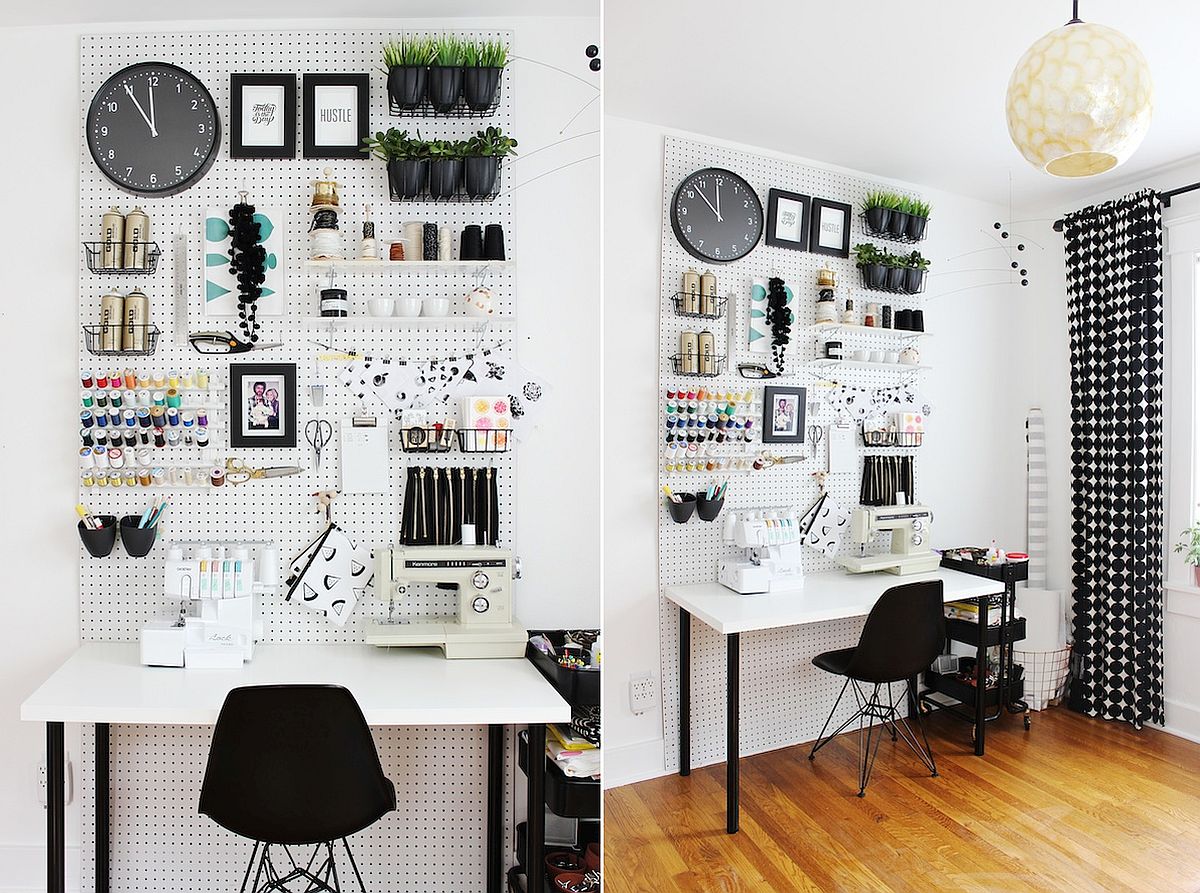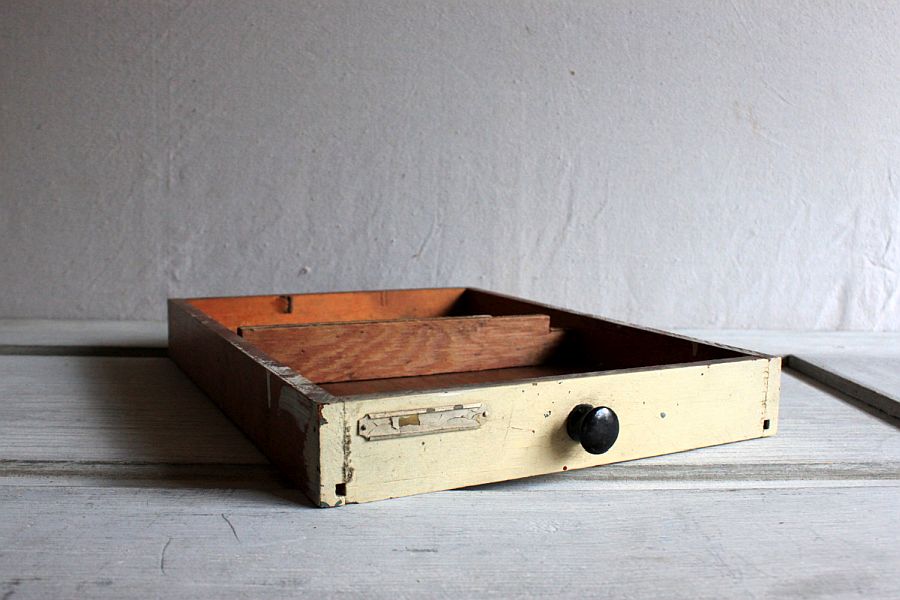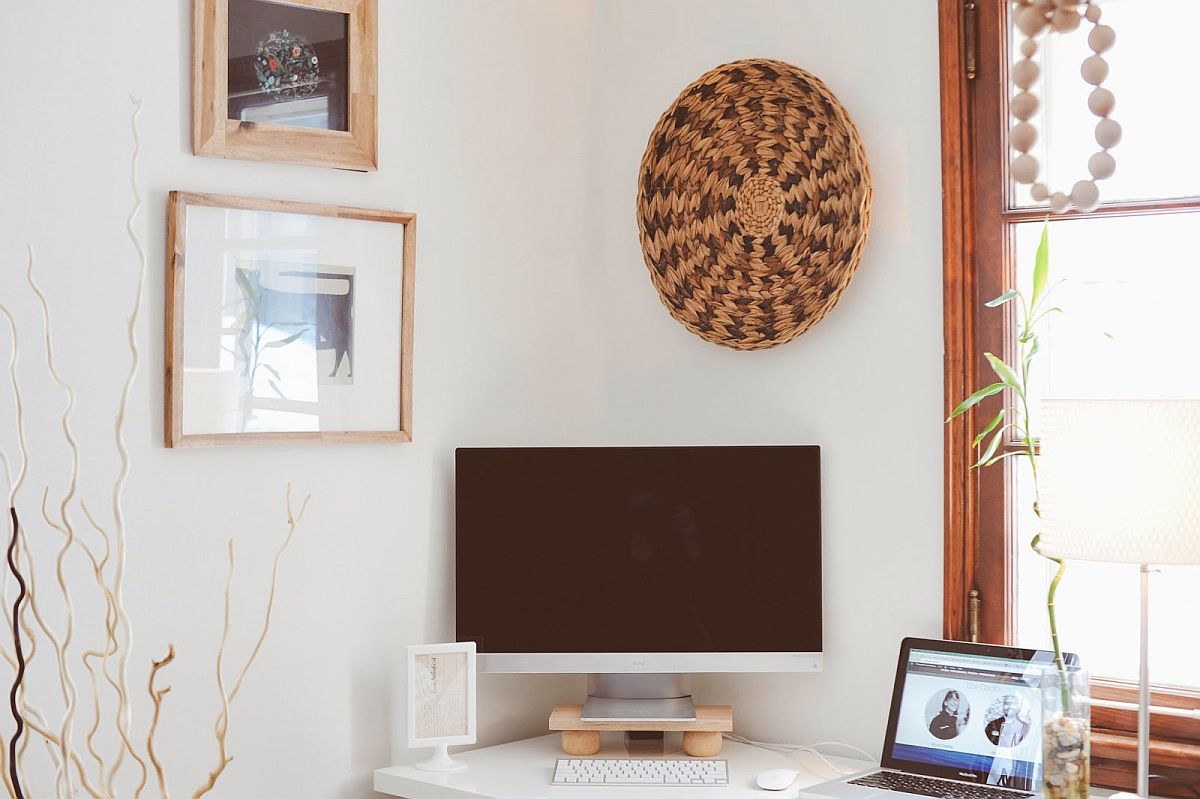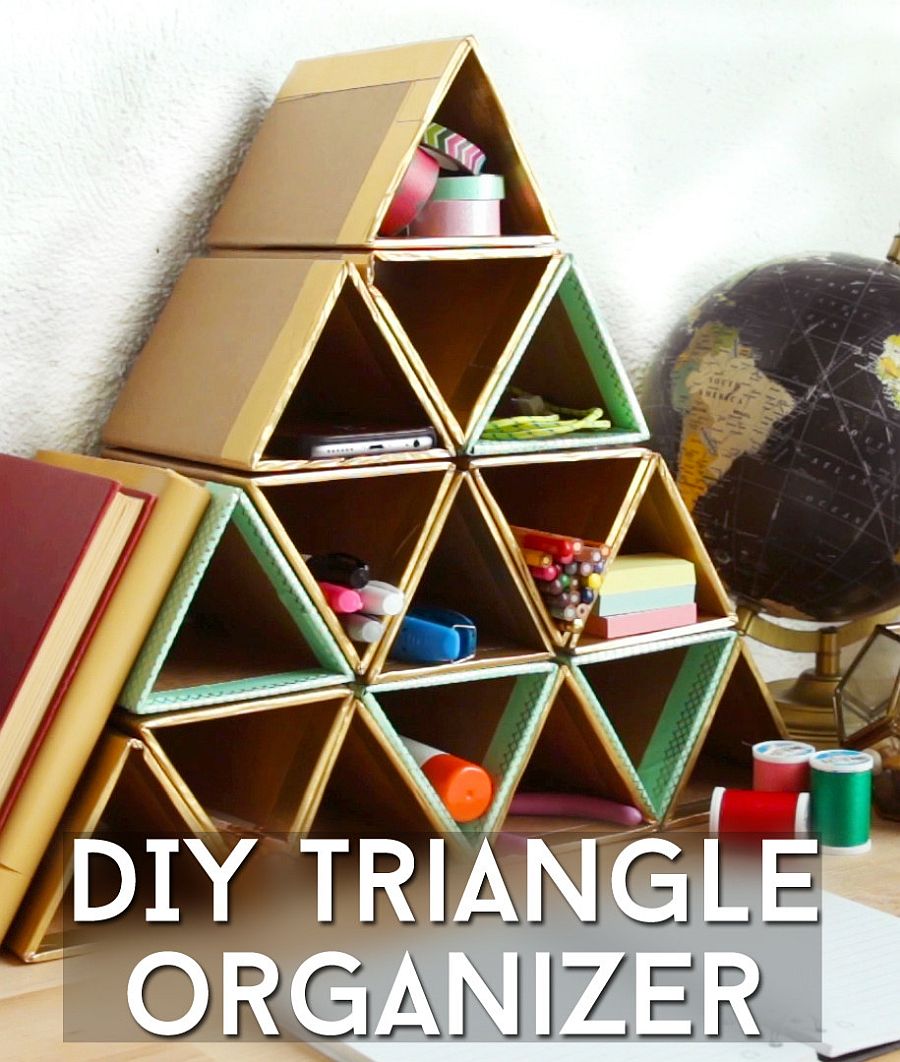 Creating Space and Style
If you love an idea that is simple and understated, then the magnetic DIY holders are a cool choice indeed. The two-tier organizer adds more shelf space using limited square footage. DIY concrete spheres act as perfect bookends and give your books a more stylish zone to occupy while the painted wooden storage boxes add geo flair with ease. The best ideas are ones that combine form and functionality in a seamless manner!
RELATED: Space-Savvy Workspaces: Finding the Right Desk for Your Small Home Office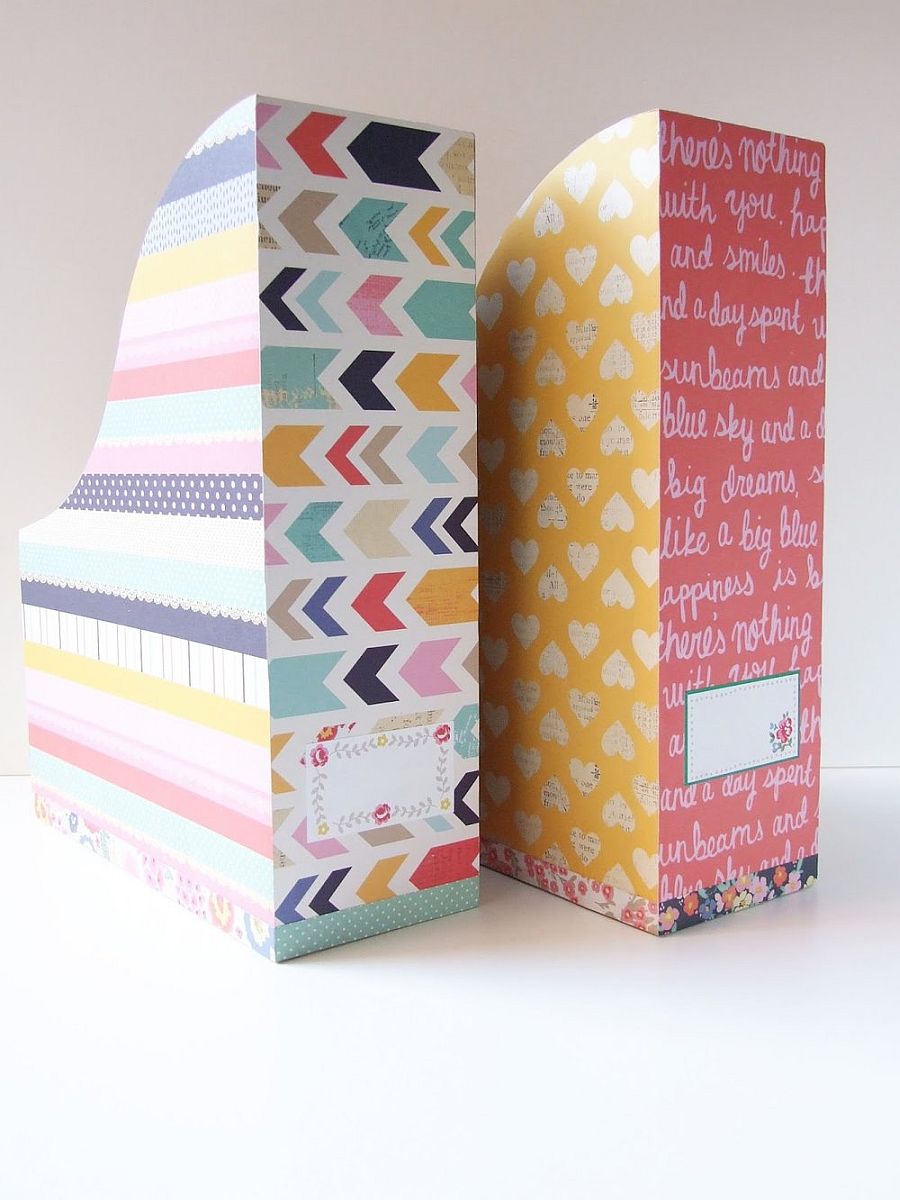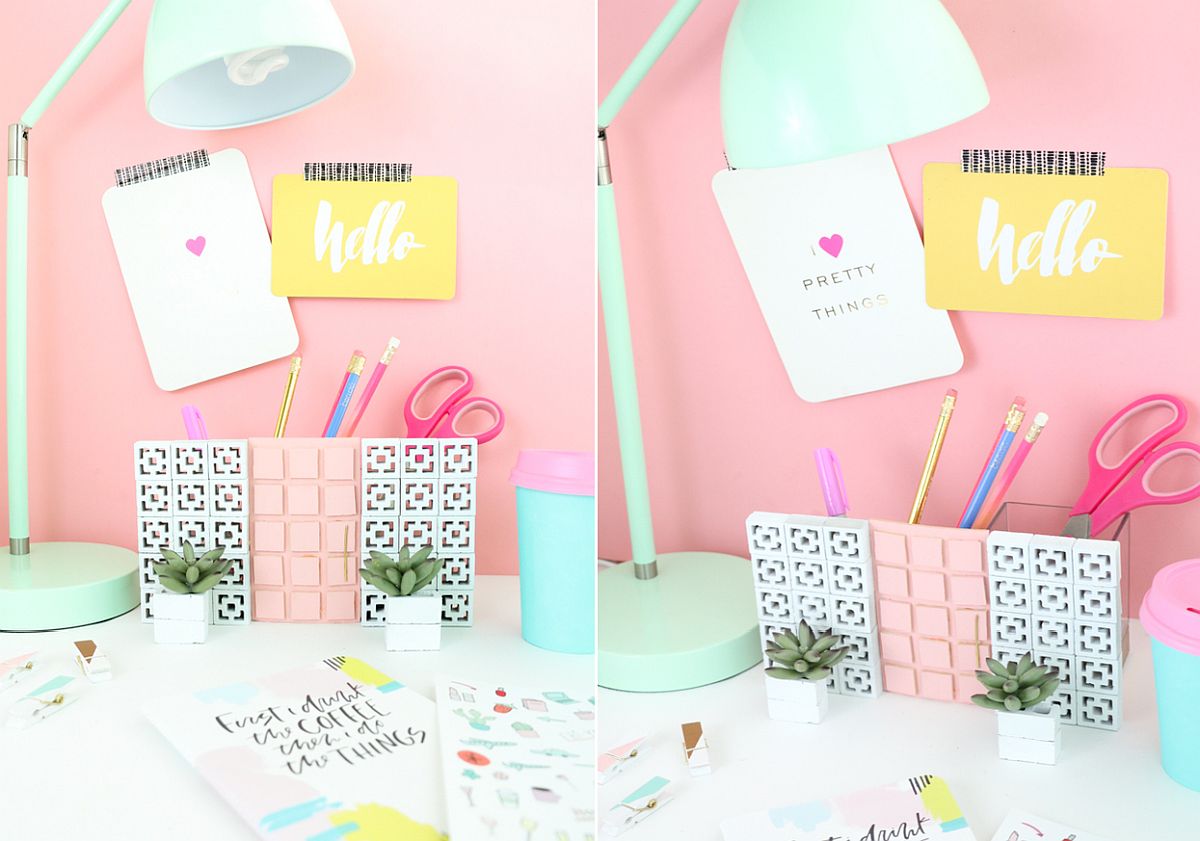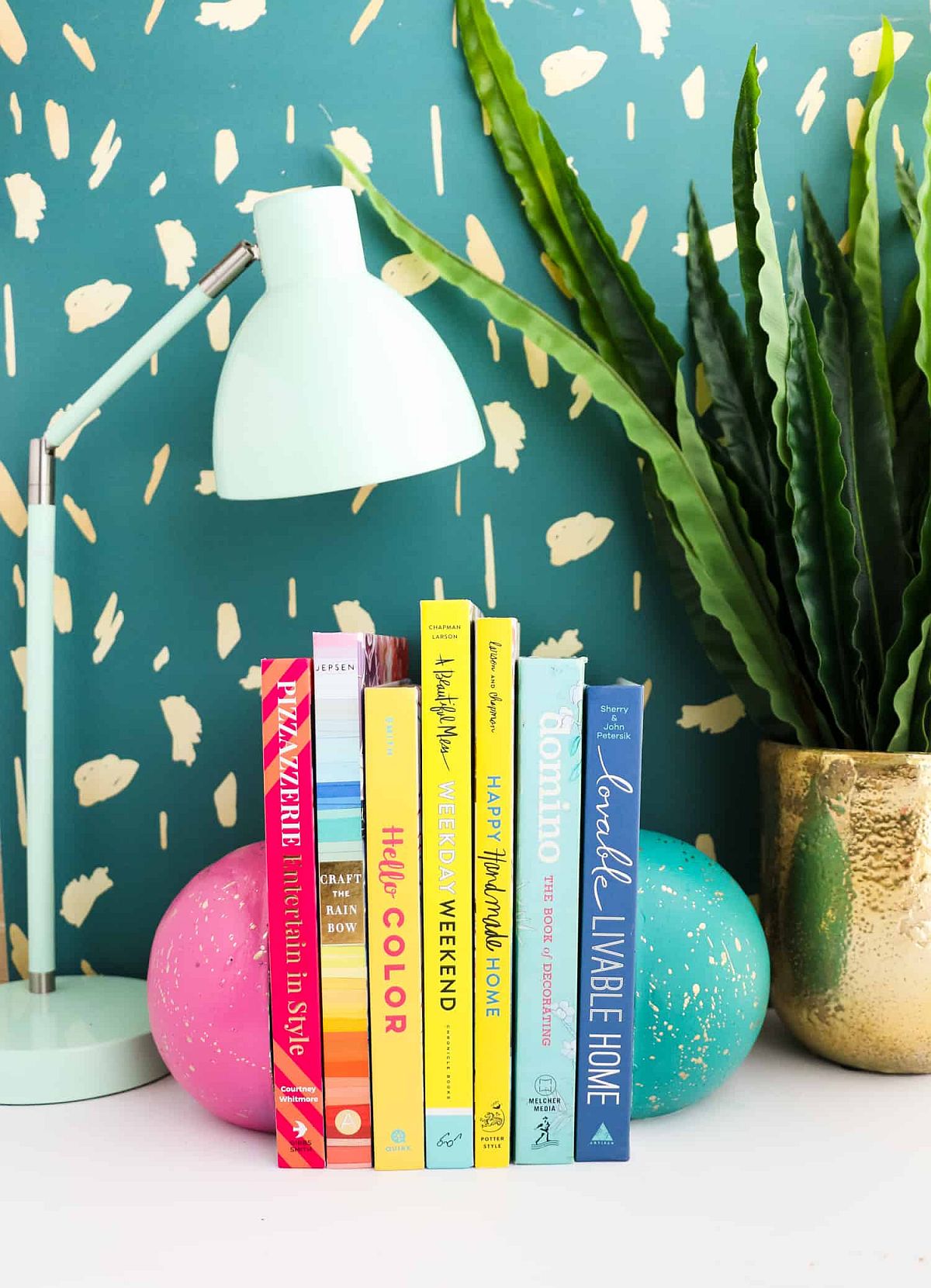 You're reading 20 DIY Desk Organizer Ideas and Projects to Try, originally posted on Decoist. If you enjoyed this post, be sure to follow Decoist on Twitter, Facebook and Pinterest.