At one point or another, all of us wish to escape the constant urban rush and create a few moments of tranquility and calm. A holiday home can definitely offer all that and a whole lot more. But not all of us can afford one and even a trip to a rented cabin in the woods is a rare occurrence that demands time and resources. Creating a little piece of personal haven in the urban jungle is the perfect solution and your small balcony is the gateway to this awesome escape! That's right; a small and seemingly stunted balcony can bring with it plenty of delight when used right.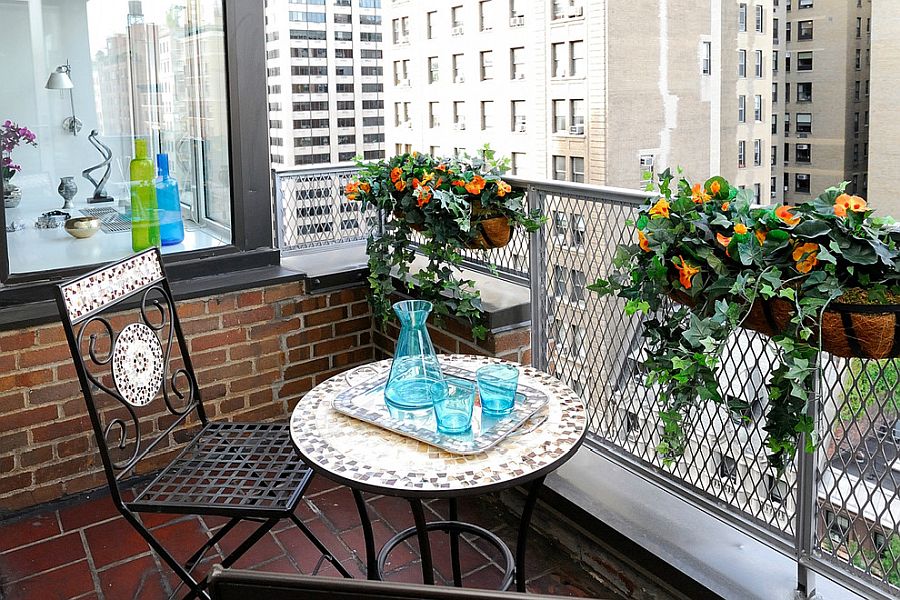 Decorating the small balcony is all about striking a balance between form and function. This is something that is a lot harder than it sounds and you can easily go overboard in one direction or the other. A stylish and smart small balcony is different for different people. Some might love an overload of greenery while others could wish to embrace a style like Scandinavian or Beach style without letting go of ergonomics. Dashing, creative and urbane, this is a look at 25 best small balcony decorating ideas from across the spectrum –
Adding Greenery to the Small Balcony
This is the perfect way to start the transformation of your tiny balcony. Nothing beats the charm of natural greenery and if you craving for a relaxing and rejuvenating private zone at home, then potted plants, flowering plants and creepers are the undoubted way forward. Here again, the approach to using plants in the small balcony varies with the style of the balcony, the available space and your own personal preferences. Some might want a giant wall of green to keep out prying eyes while others could simply add a vertical green wall or a few pots on the railing for a smart, refreshing balcony.
RELATED: Balcony Gardens Prove No Space Is Too Small For Plants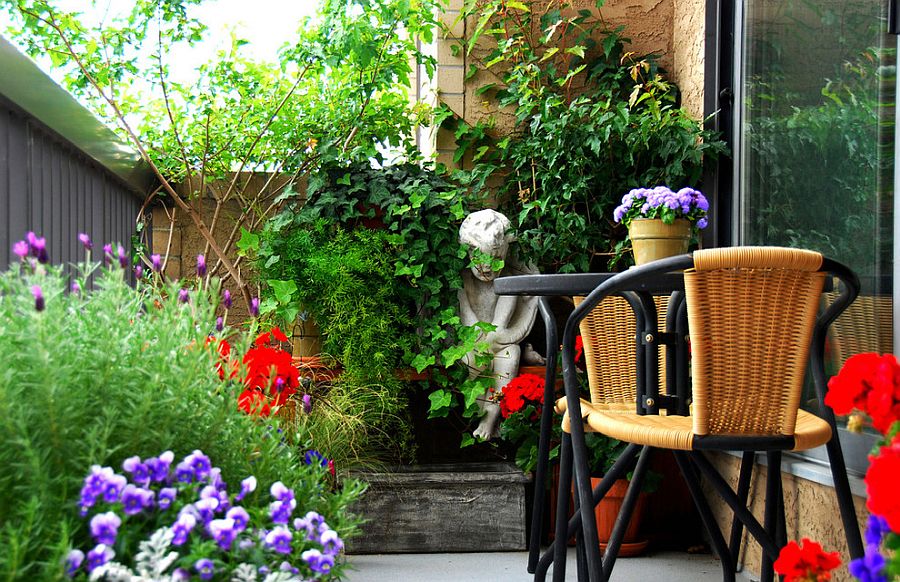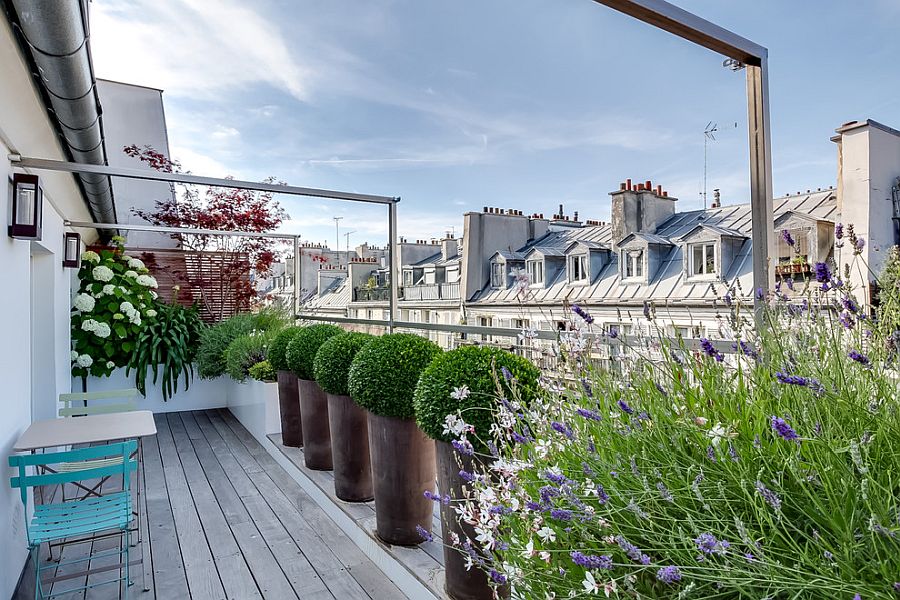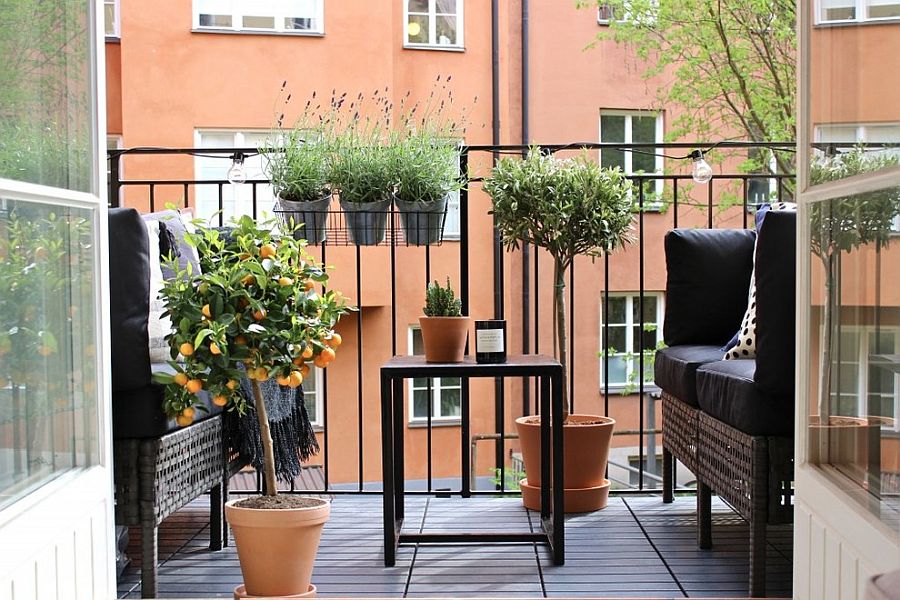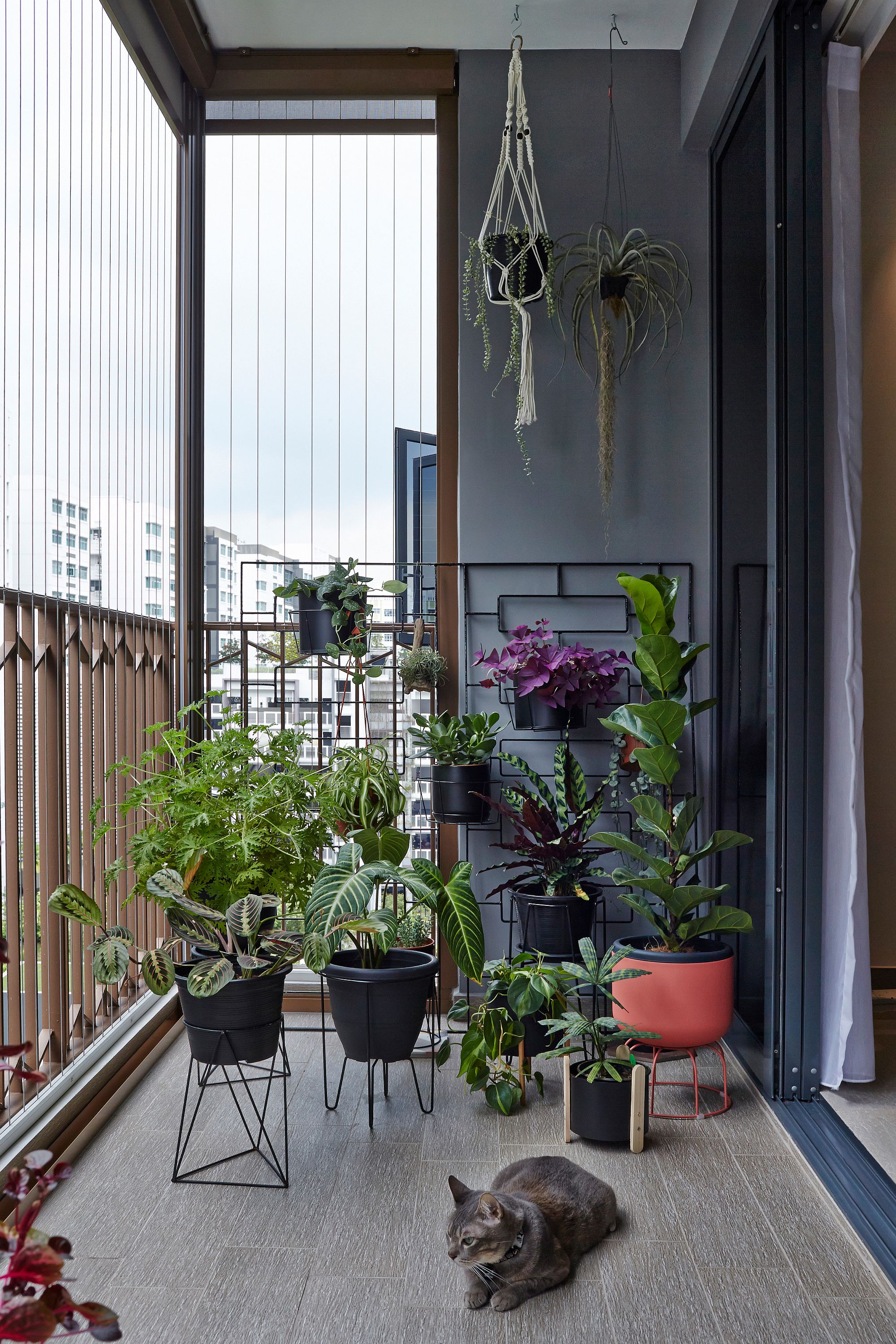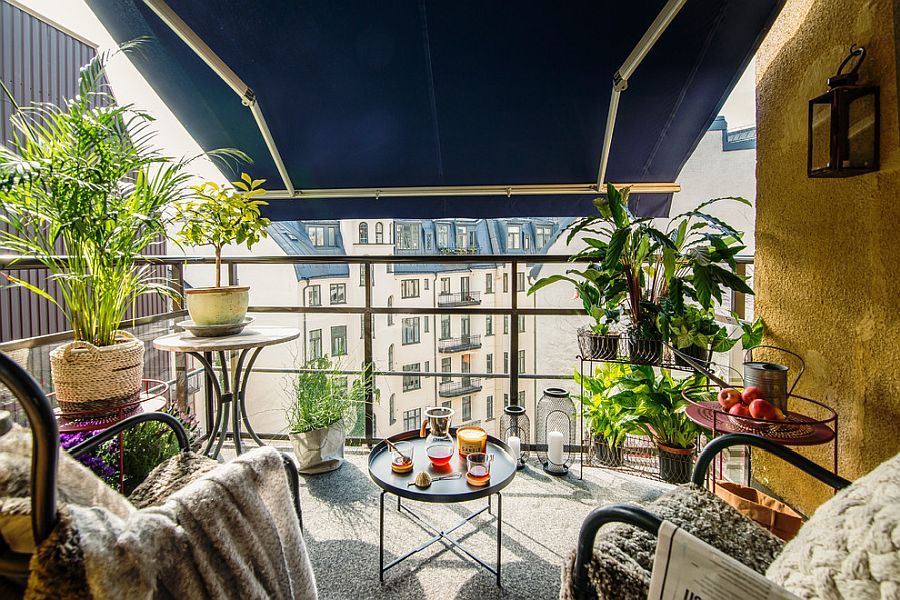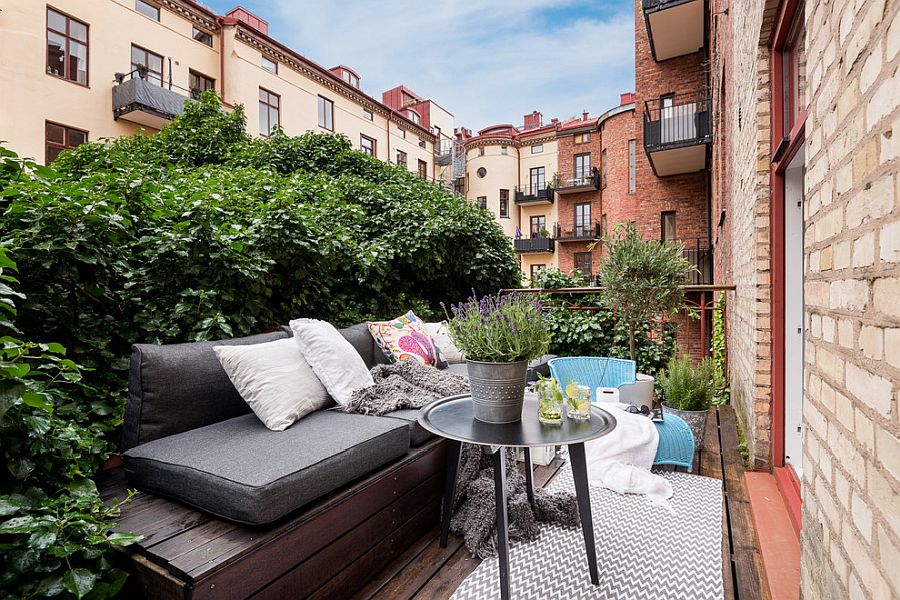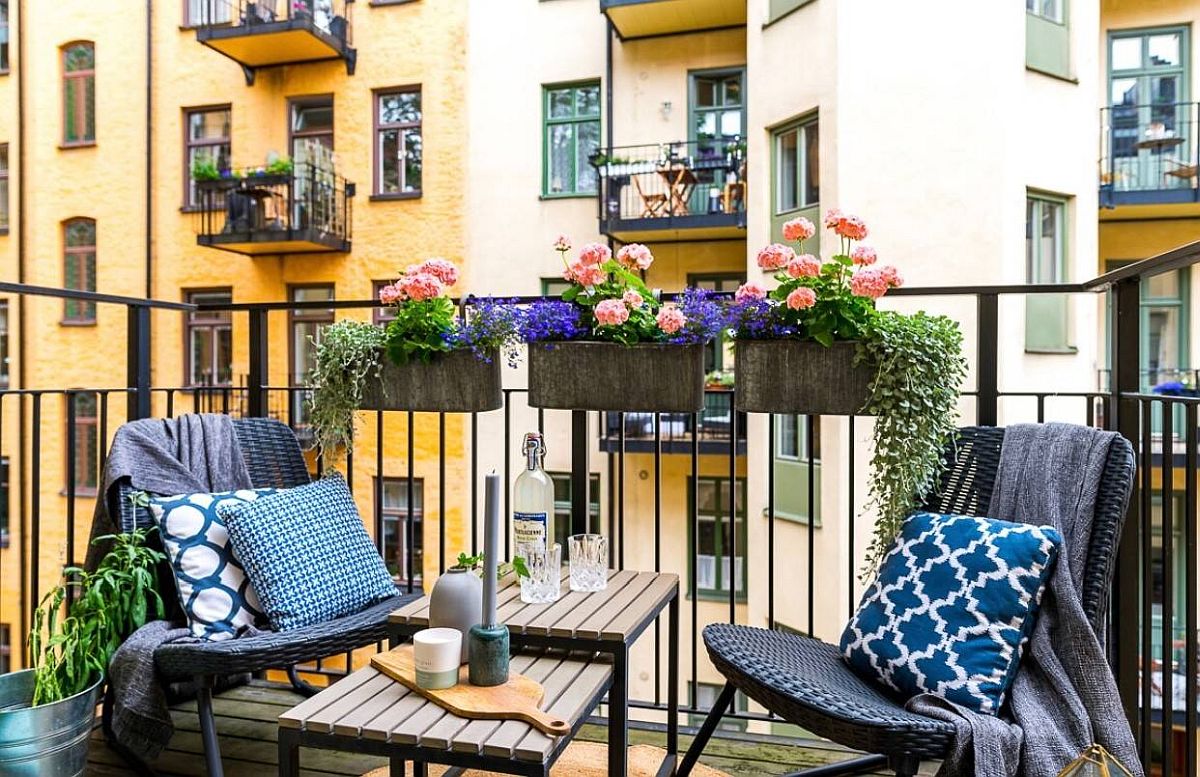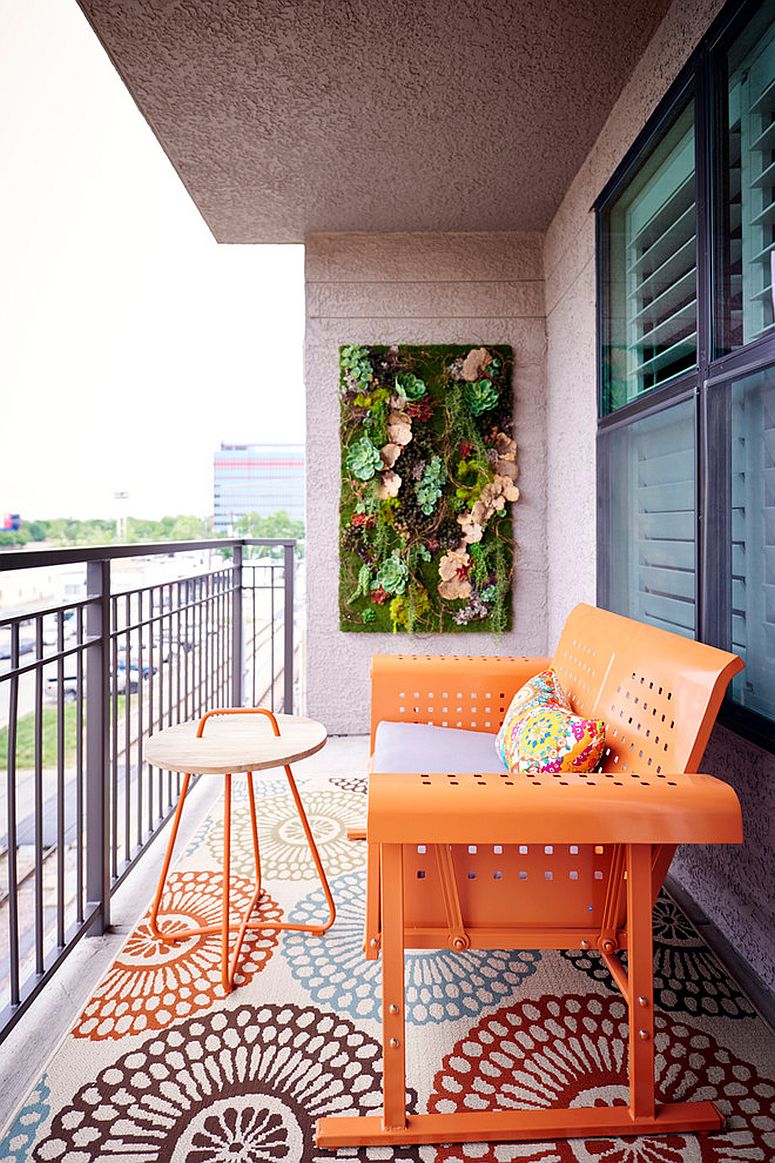 Seating Options in Small Balconies
So you have thought about the 'green options' in the balcony and now wish to turn your focus towards functionality and the seating space you can create. Start off small by adding a slim outdoor table and a coupled of sleek chairs and see how the balcony feels. If you think this approach just does not fit in with the more modern style of your balcony, then turn to sectional seating with built-in storage options. Remember that these choices also depend on how you plan to use the balcony and the number of members in your family that frequent the space.
RELATED: Urban Oasis: Balcony Gardens That Prove Green Is Always In Style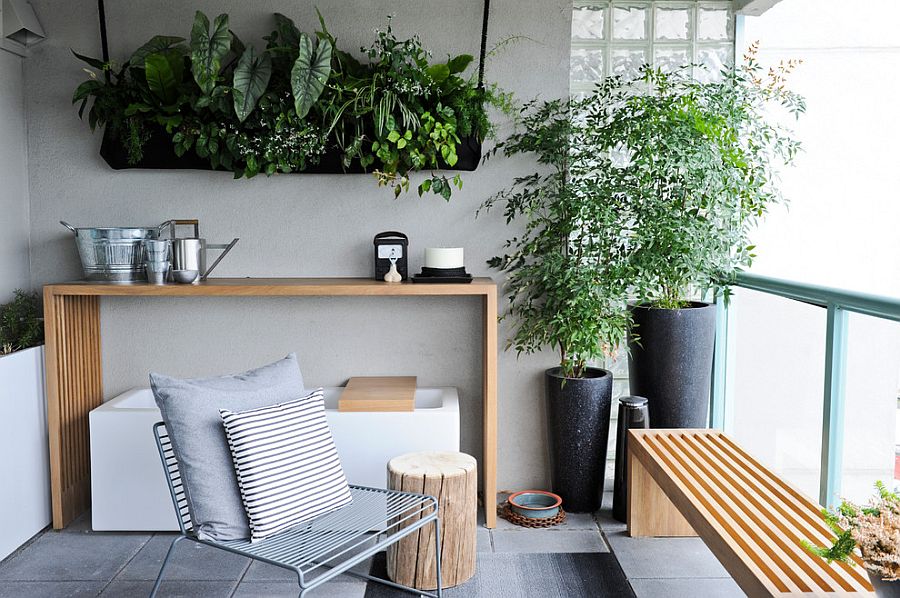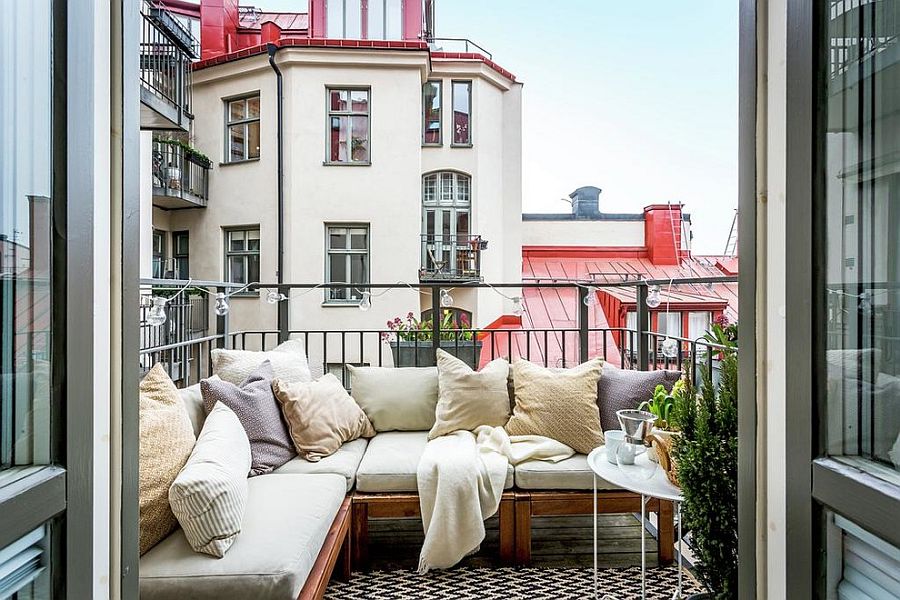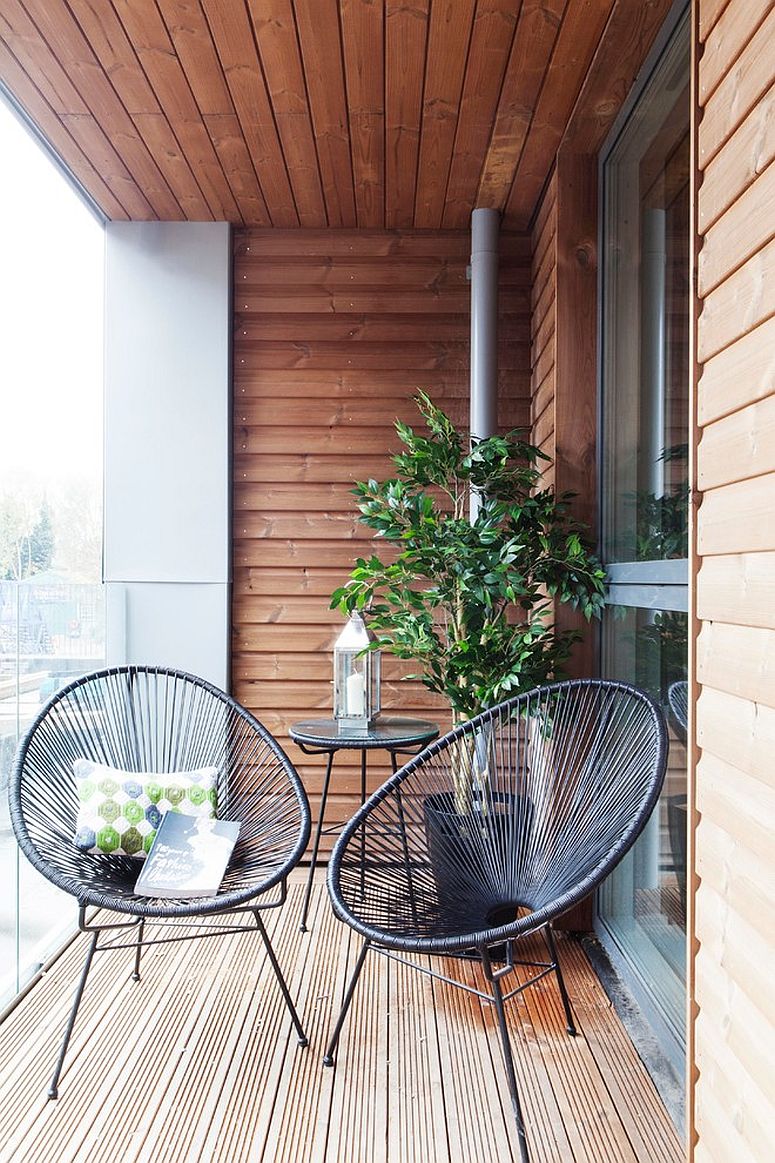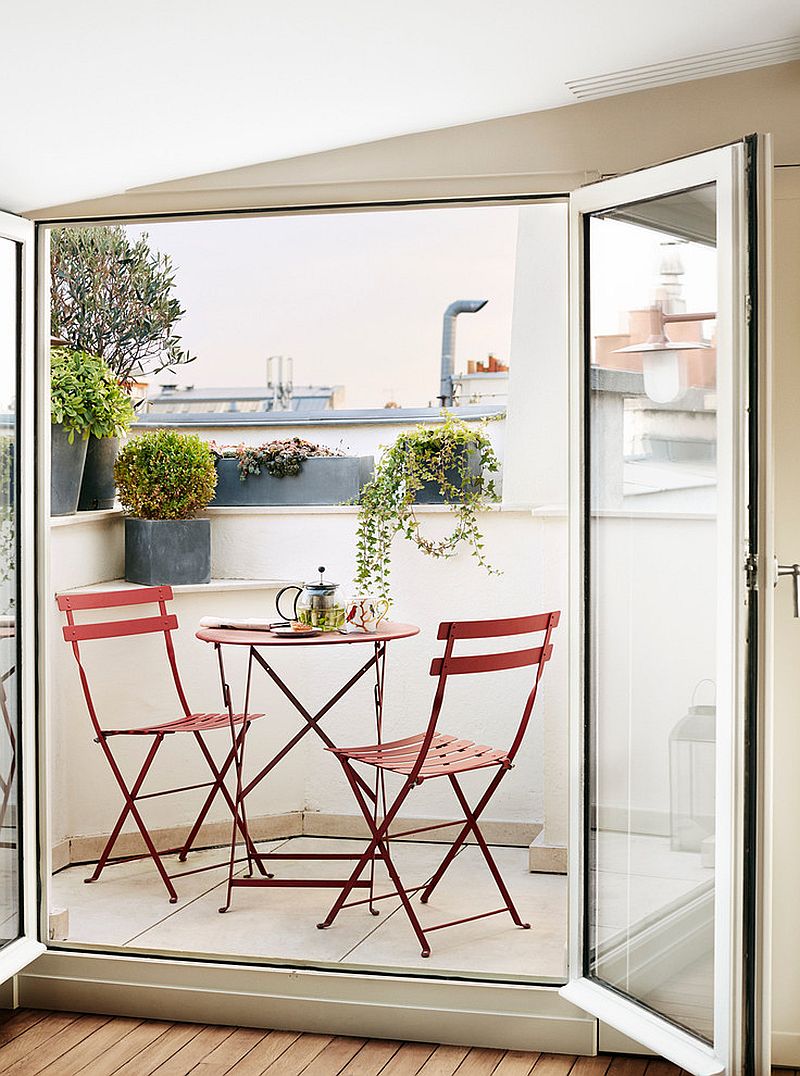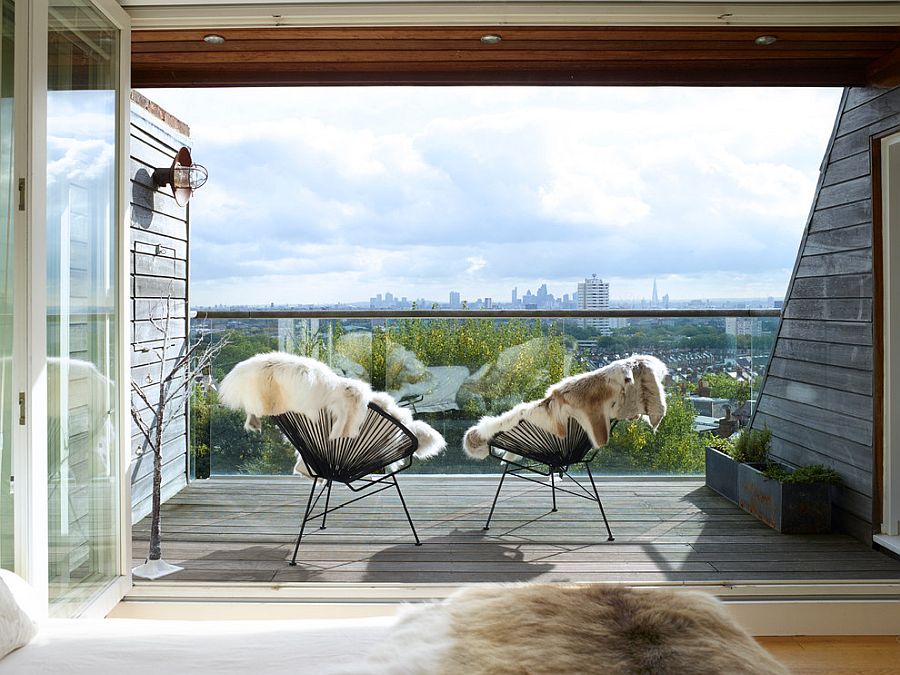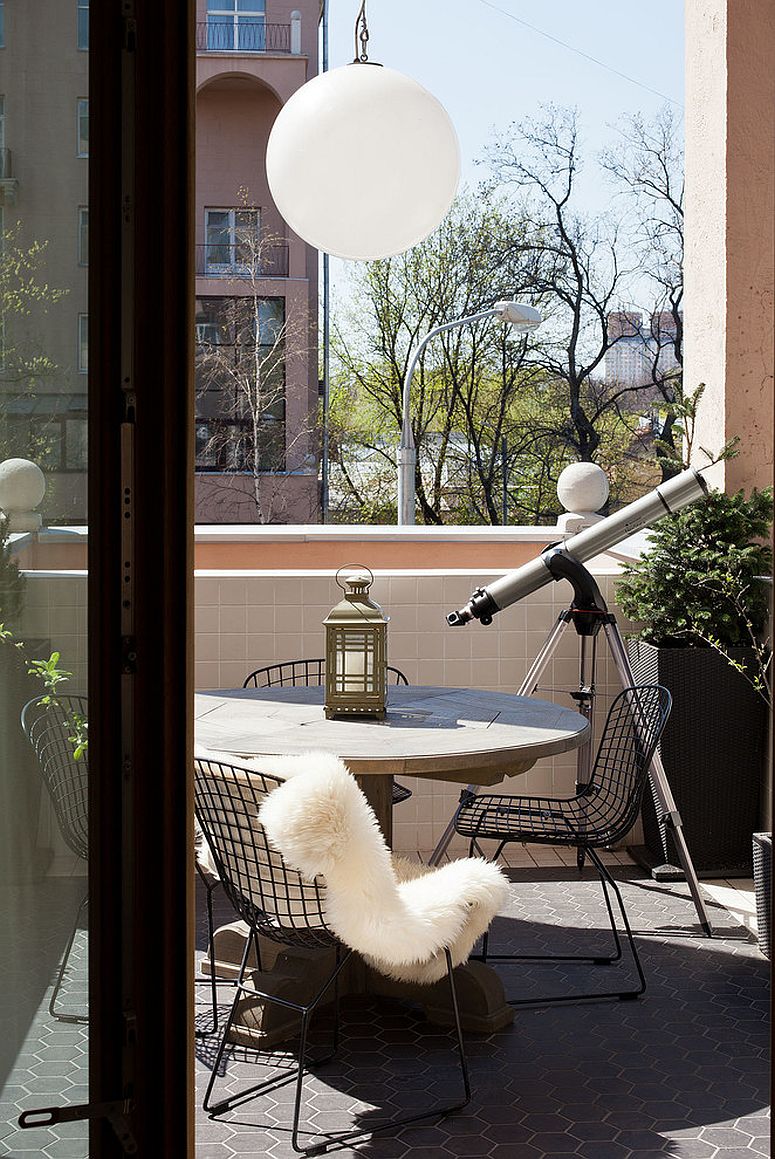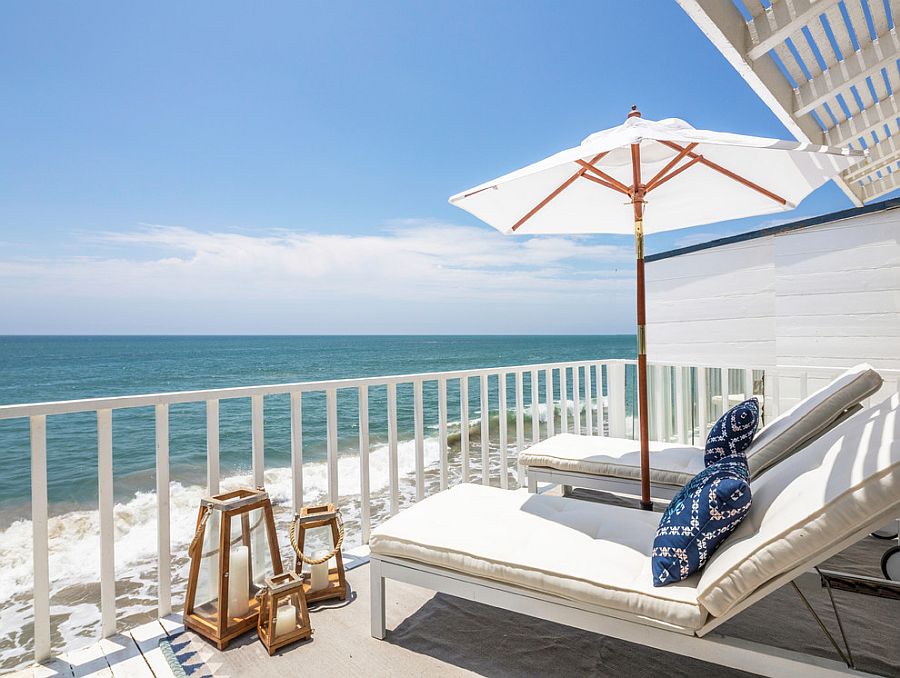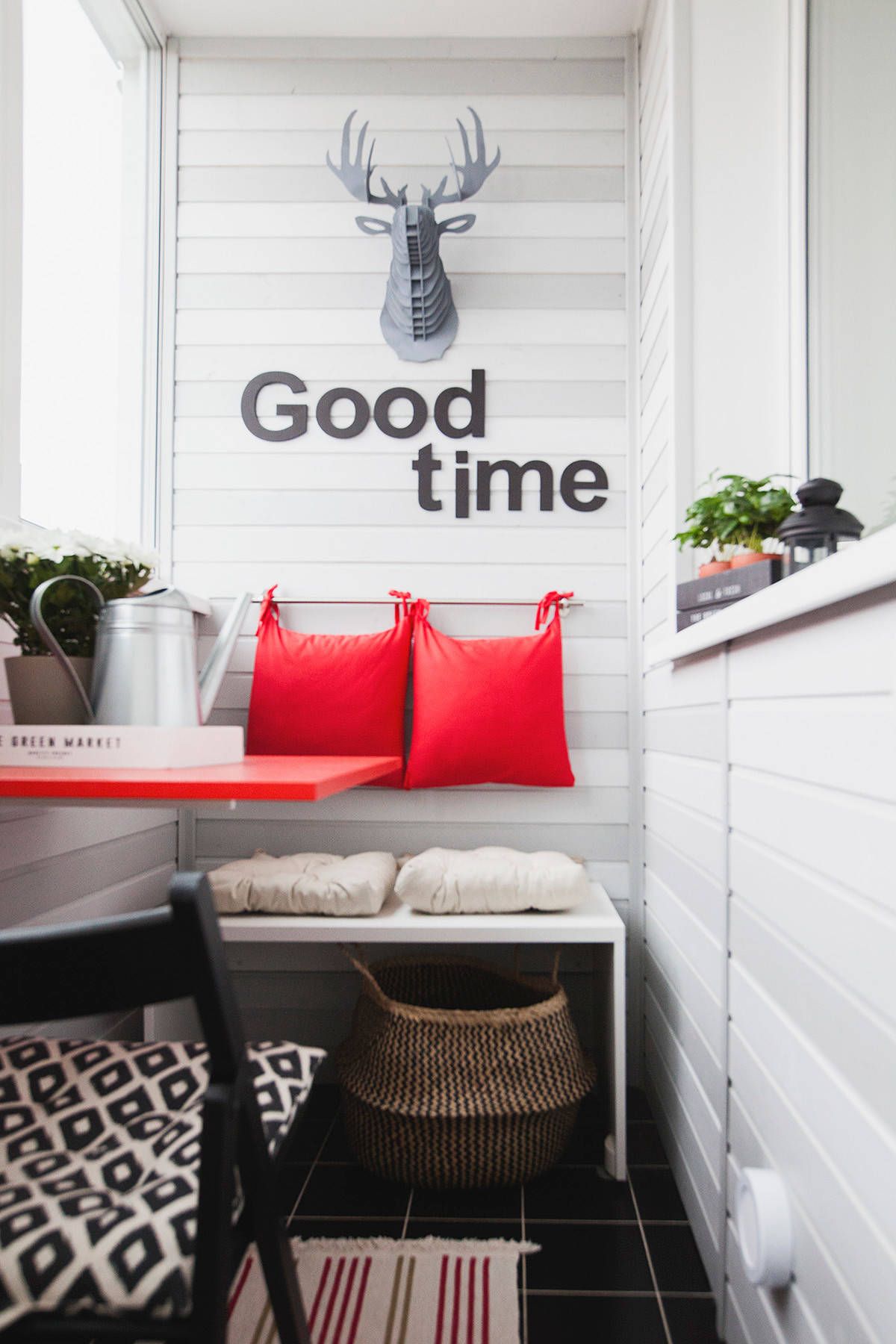 Making Most of Limited Space
Space is the biggest constraint in the small balcony and yet it is also this limited room that gives it an unmistakable charm. Few things feel more romantic than a beautiful balcony decorated with strings lights, featuring a table for two and maybe a couple of flowering plants thrown into the mix! You can create more space by choosing décor that utilizes minimum legroom like a console table, a breakfast table with pedestal base or chairs that are built for space-savvy outdoor living. Turn to the walls as well to stack up stuff and create a tiny balcony that feels inviting and exquisite.
RELATED: 10 Serene Rooms With A Balcony View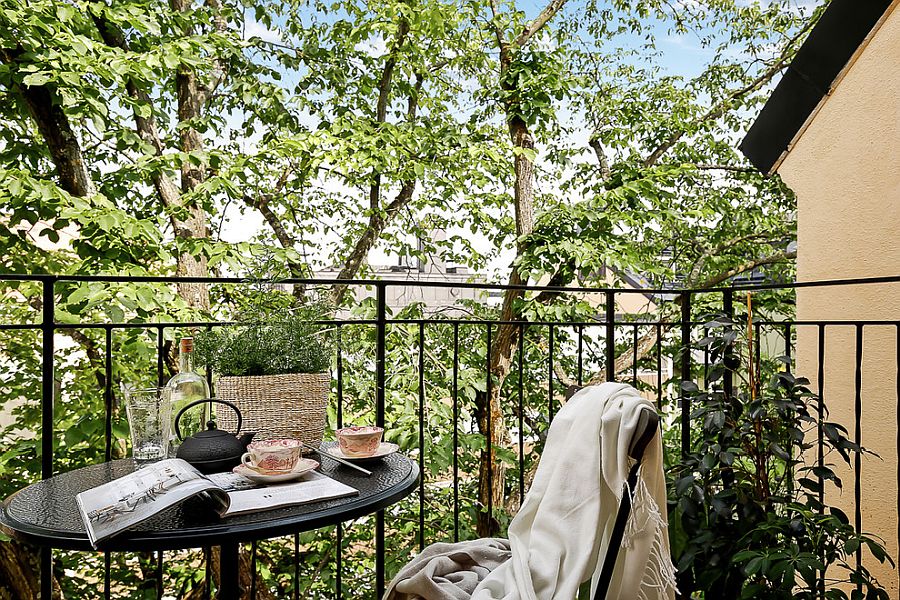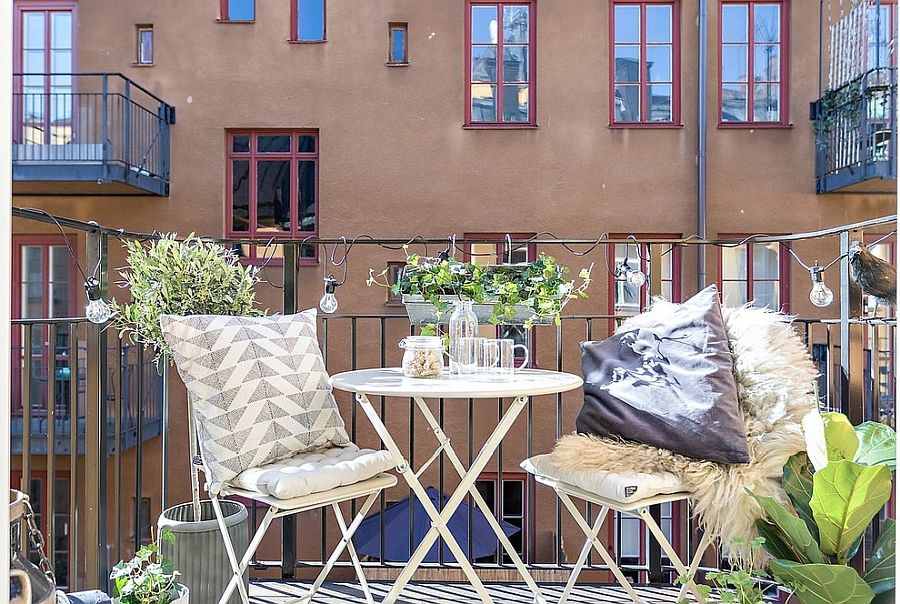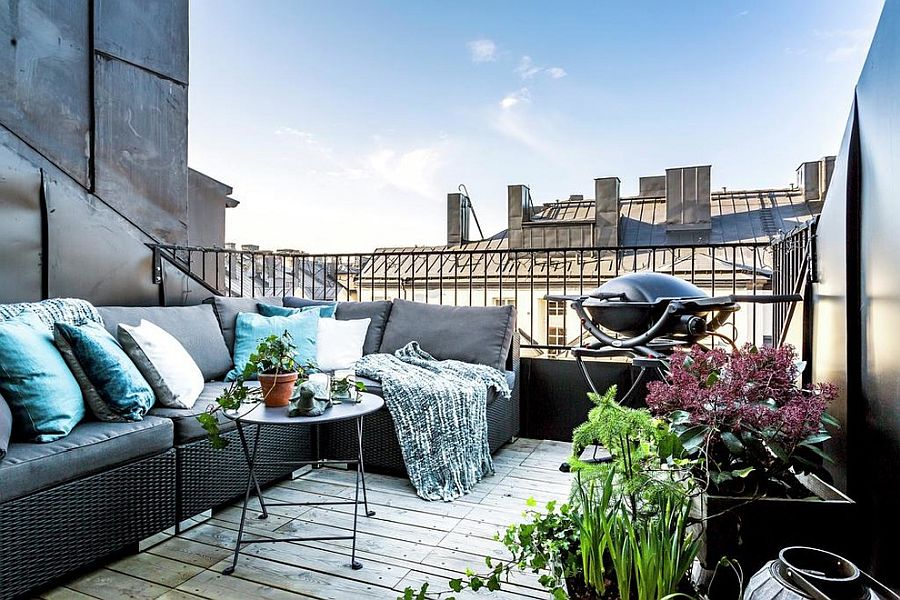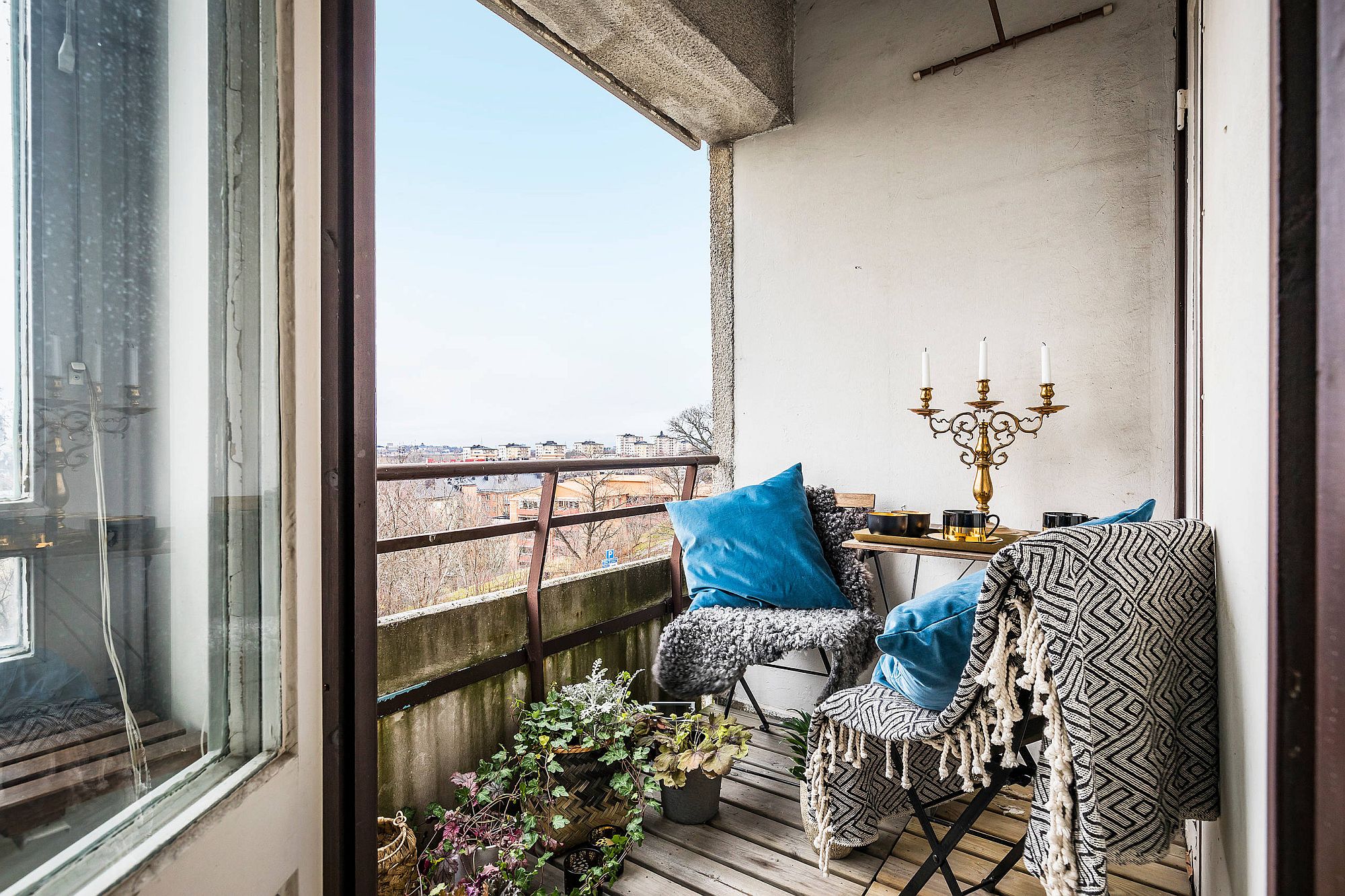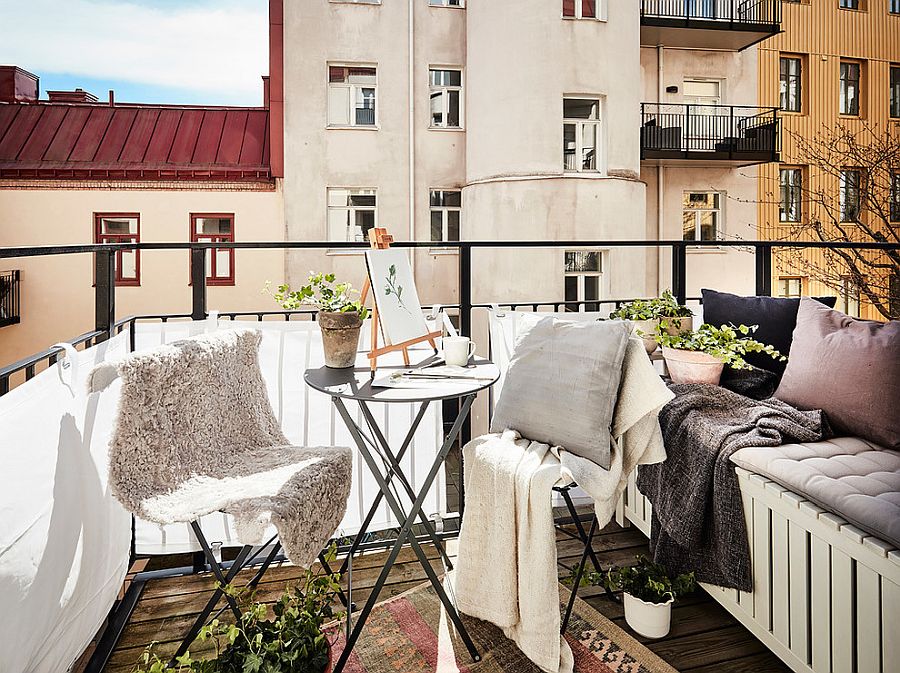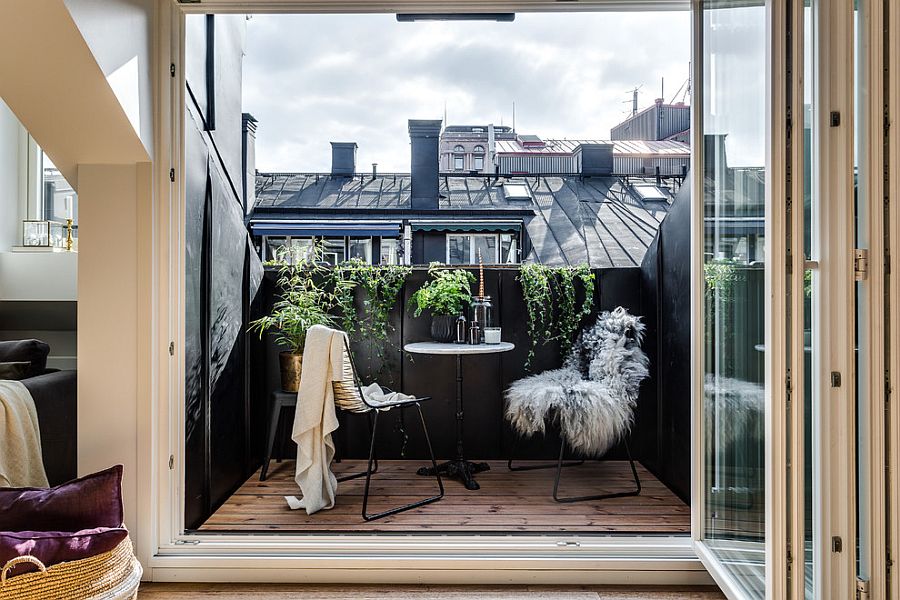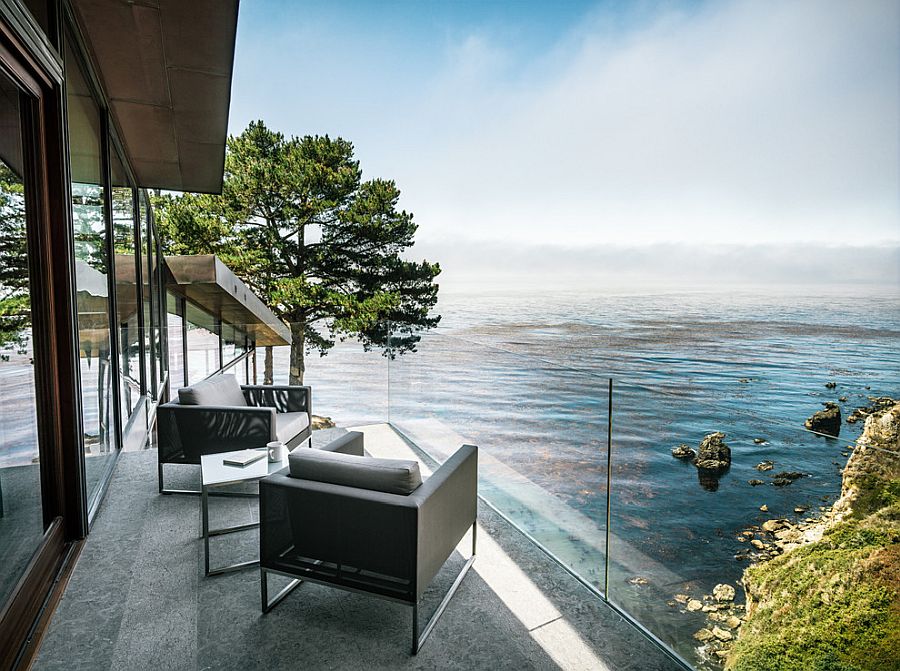 You're reading Small Balcony Decorating Ideas with an Urban Touch: 25 Ideas, Photos, originally posted on Decoist. If you enjoyed this post, be sure to follow Decoist on Twitter, Facebook and Pinterest.