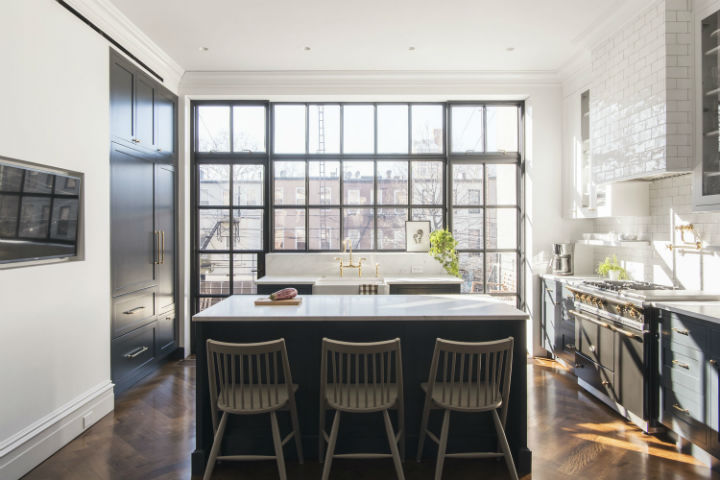 The Carroll Gardens Townhouse is located on a quiet, tree-lined street in Brooklyn.
ERA was hired to bring life back to a previously renovated house where only the original stairway was intact. ERA chose finishes and fixtures, replaced mechanicals, and recreated period details during the renovation. The entire rear façade of the building was opened up to bring light into the parlor level and kitchen. The children's rooms are at once playful and sophisticated while the pink master bath vanity and graphic cement tiles add a distinctive detail. The result is a completely modernized, sunlit townhouse with distinct period details throughout.
The post A Timeless Home With Distinct Historic Details and Bright Open Spaces appeared first on Decoholic.