Every once in a while we like to experiment with something different in terms of design and décor choices. Instead of going down the boring and normal route, give your kitchen a dashing and fun makeover as the Holiday Season approaches with seating options that are playful or even just a touch quirky. It can come in the form of bar stools or chairs that are the easiest to switch out once you wish to go down a different path down the line. It also allows you to create a social kitchen where everyone in the family can come together and have a good time. With the Holidays here, now is the time for a cool social kitchen with a difference.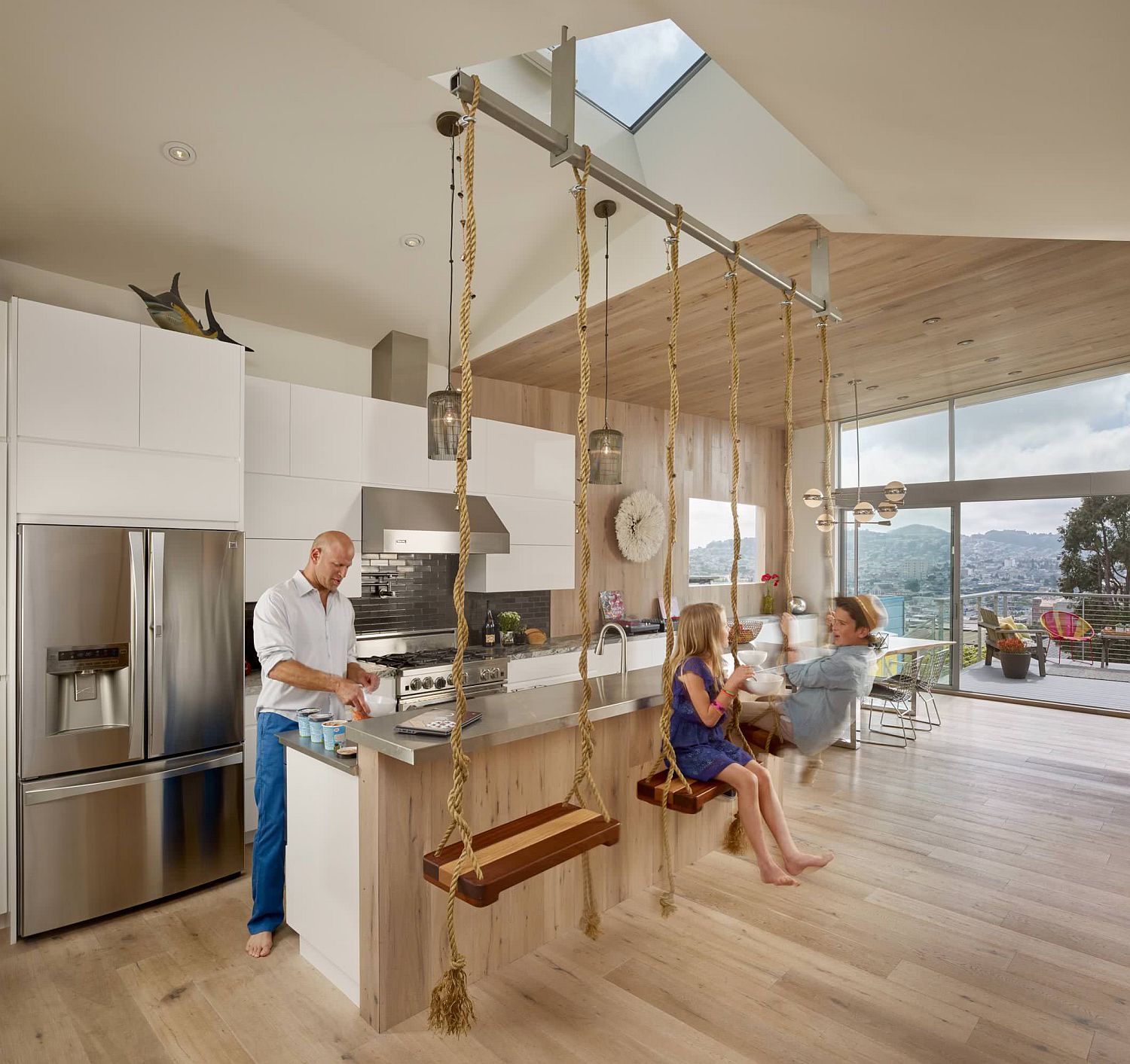 Creative seating alternatives in the kitchen can also save redecorating costs when you go down the salvaged and recycled route. Some embrace rustic and industrial appeal because of the materials used in shaping them while others feel much more casual and would be additions that your kids will surely enjoy. From the obvious to the understated and from the modern to the custom, these kitchen seating ideas mainly revolve around the breakfast bar. And they are inspirations that you would not want to miss out on!
Embrace those Varied Options
It is time to bring out the inner child in you when it comes to quirky kitchen seating ideas and nothing feels more fun than a few swings next to the breakfast bar. They might feel far too unorthodox, but you surely would make all the little ones in the home pretty happy with this idea. The tractor bar stools in red feel far more industrial and rustic in their appeal while the simple and eco-friendly tree stump bar stools can be made over a weekend with ease. Even if the bar stools and chairs here seem far too 'rustic' for contemporary kitchens, you can still use them as they add contrast to an otherwise neutral modern kitchen.
RELATED: Family-Friendly Design: How To Transform Your Kitchen Into An Inviting Social Hub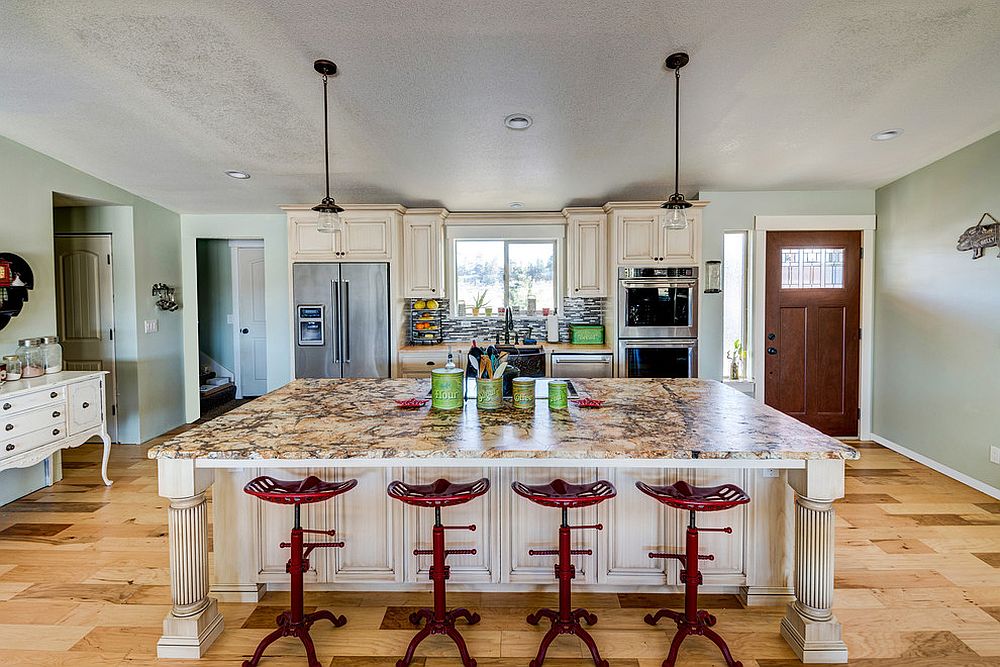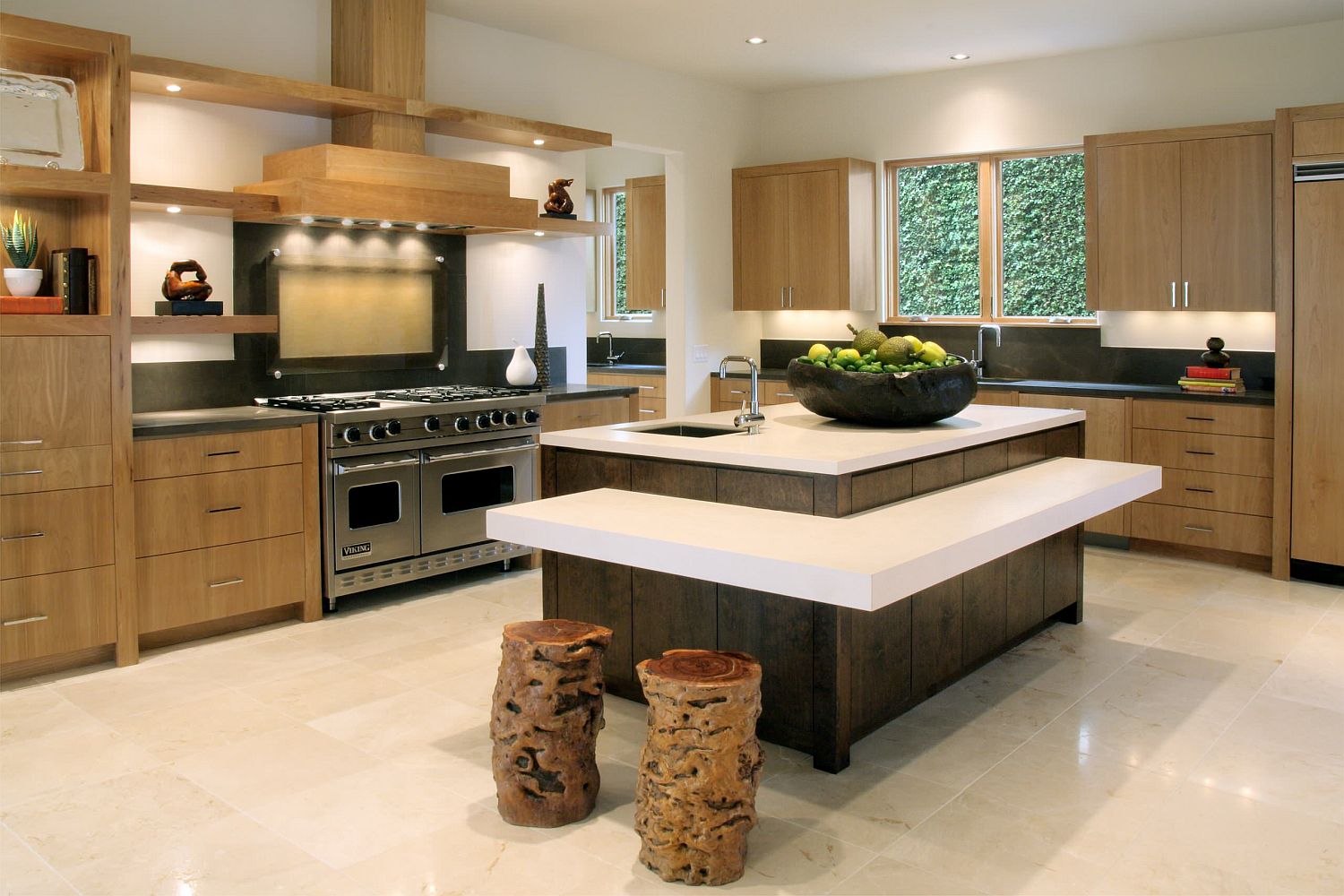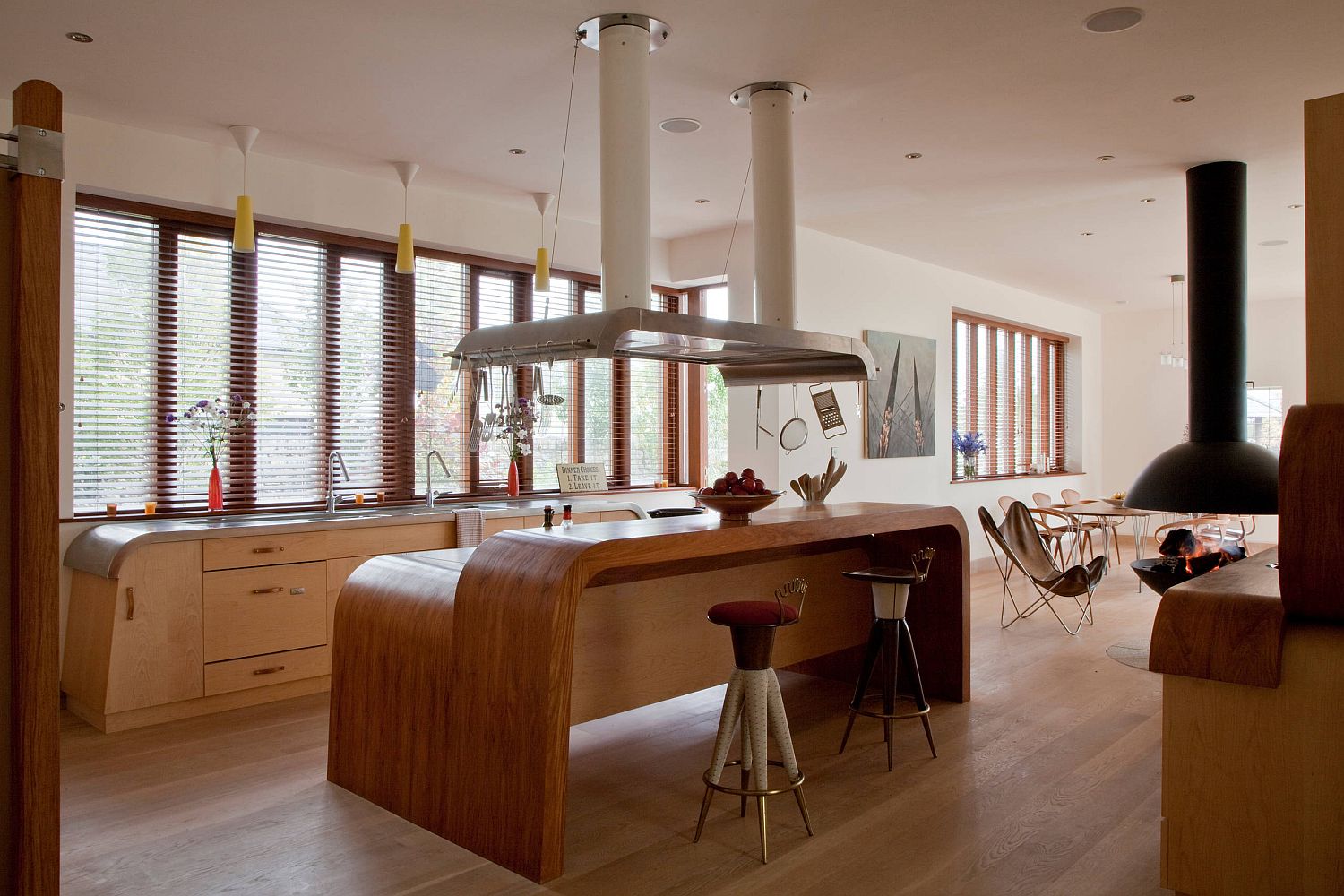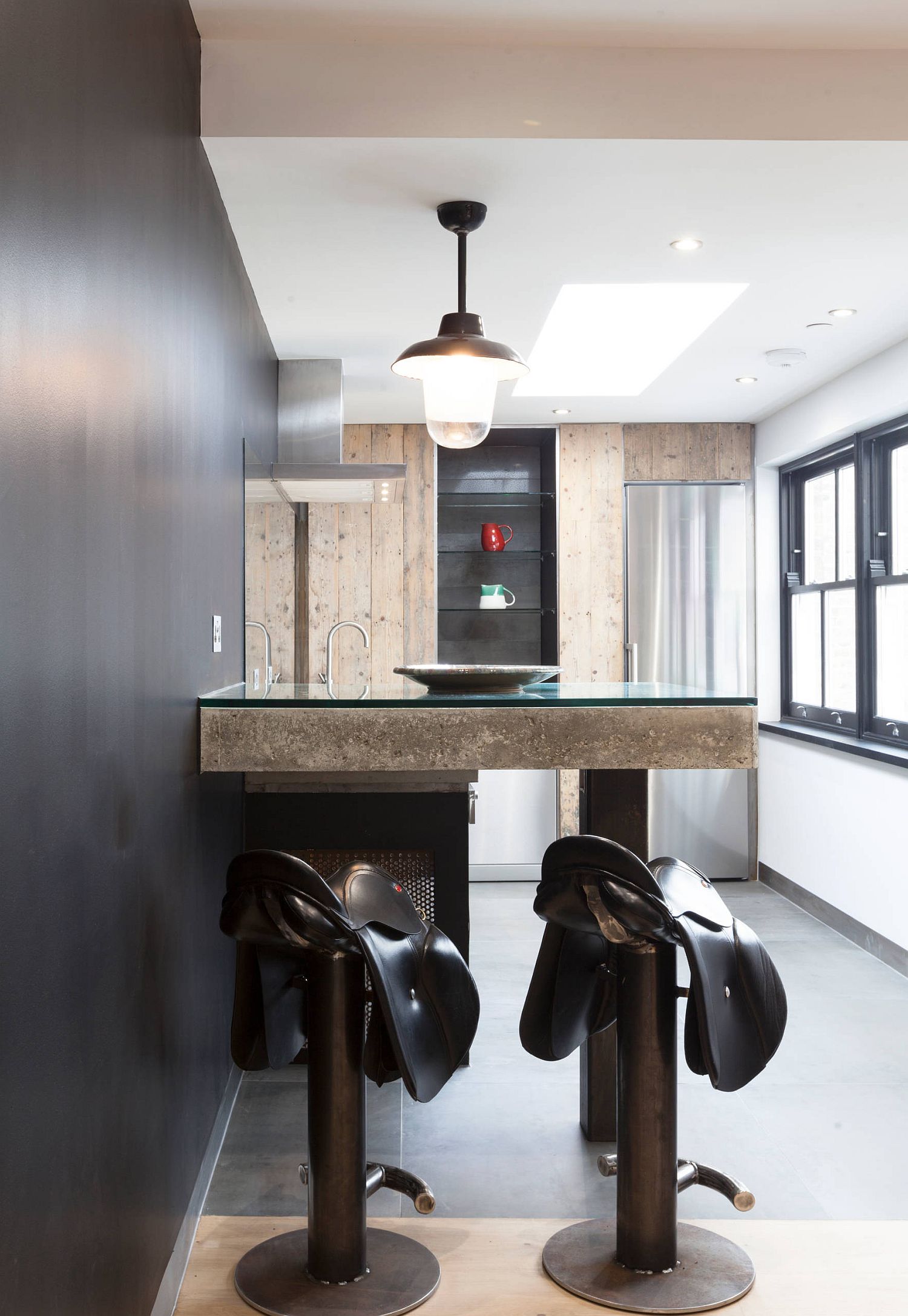 Place Comfort Ahead of Form
Bar stools must be a combination of aesthetics and comfort in the right proportions and it makes plenty of sense to put functionality ahead of form here. Cushioned bar stools seem as appropriate in modern and transitional kitchens as they do in classic and Victorian style kitchens. The corner bench with built-in storage and comfy cushions not only saves space in the kitchen but also offers an additional seating for a large family. Different things work well in different kitchens. Think and plan carefully before you make the final choice.
RELATED: Perfect Outdoor Hangout: Inviting Fire Pit Seating Ideas for a Lovely Evening!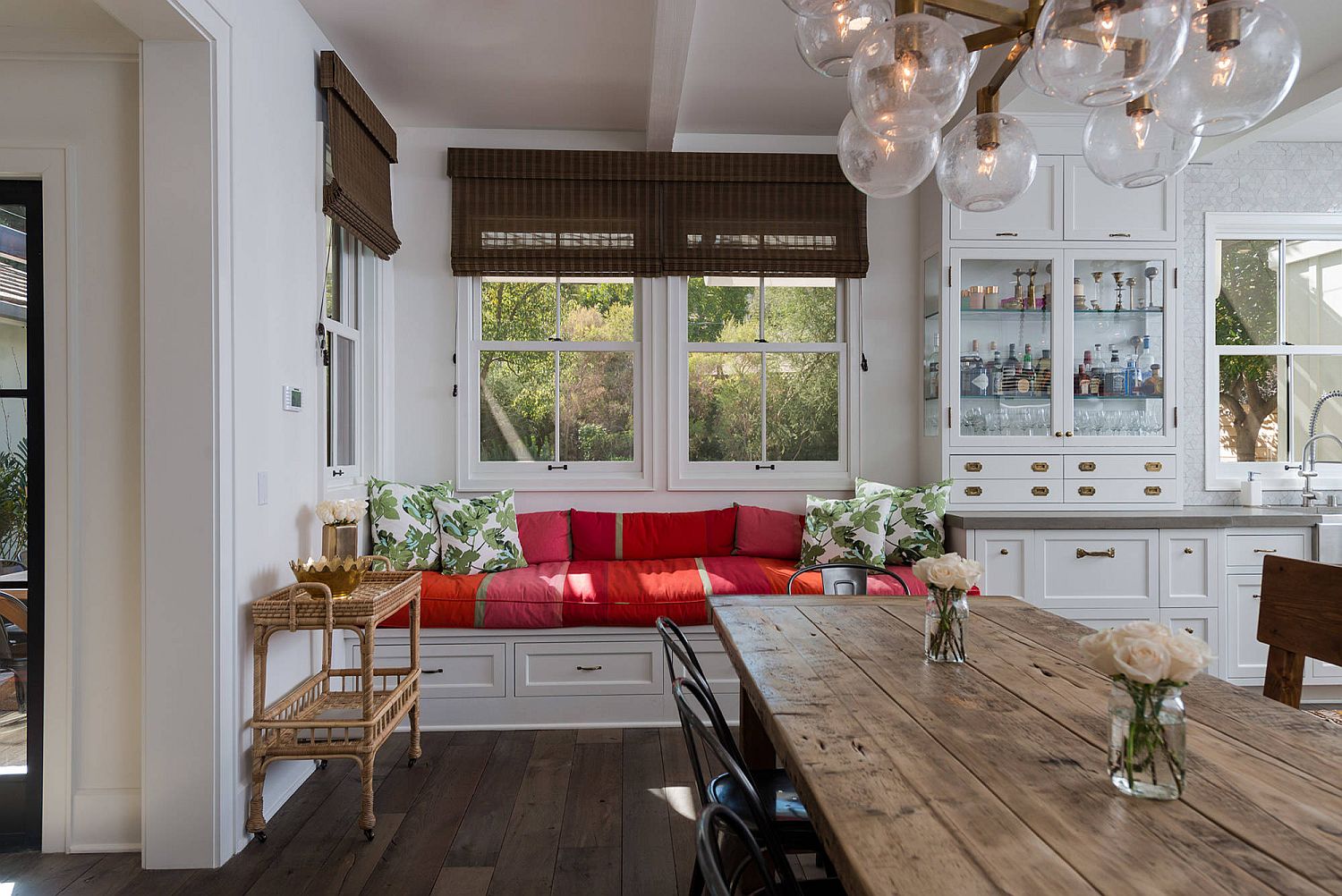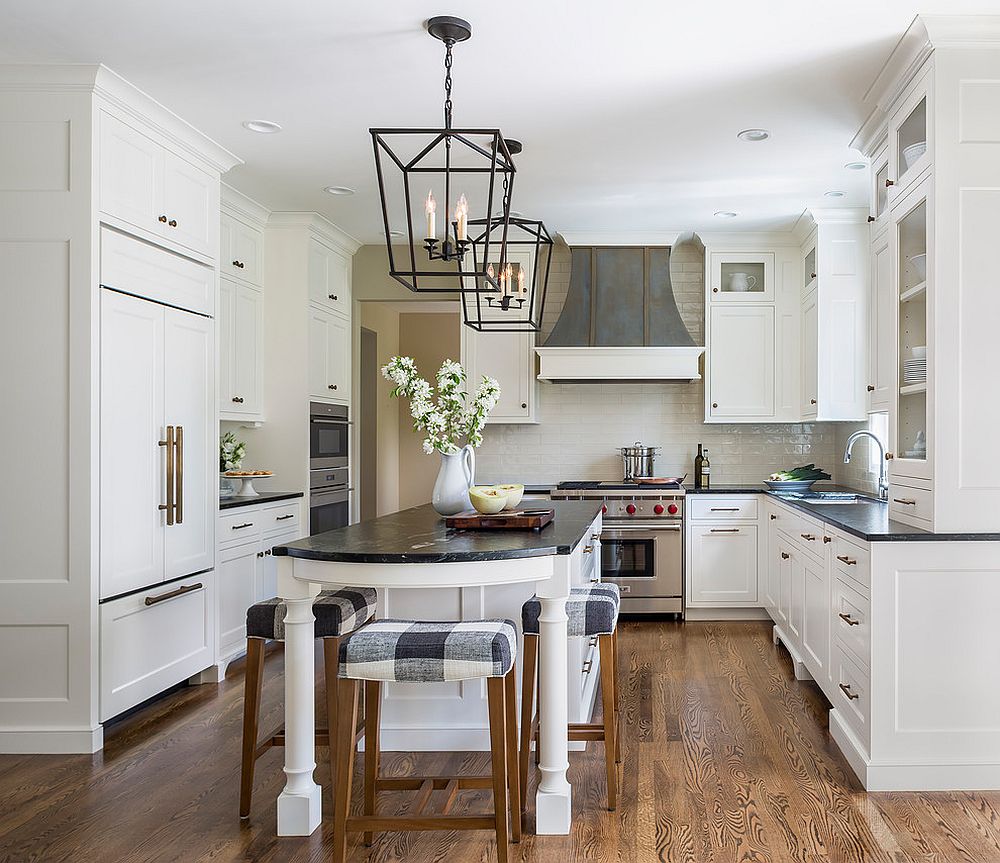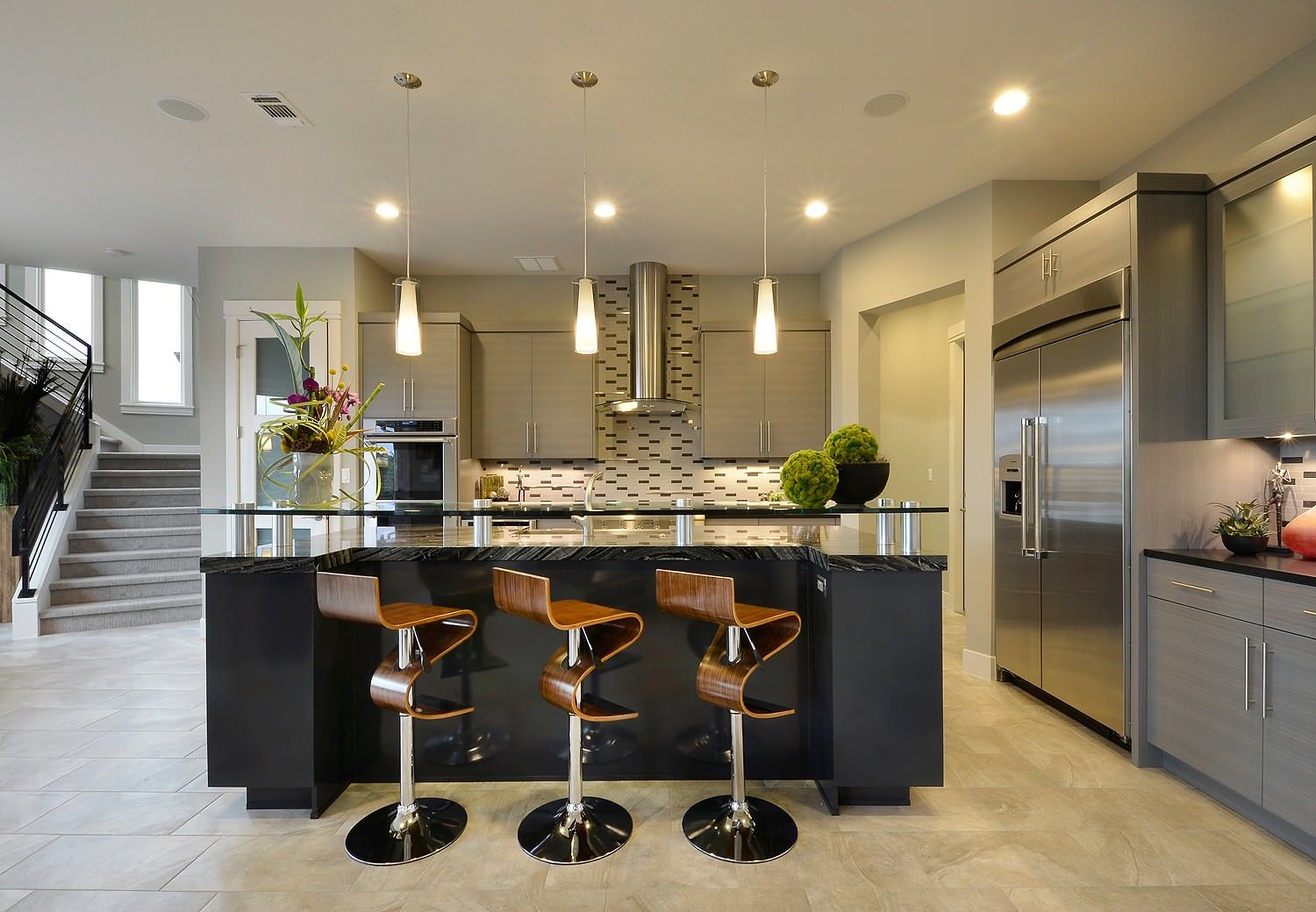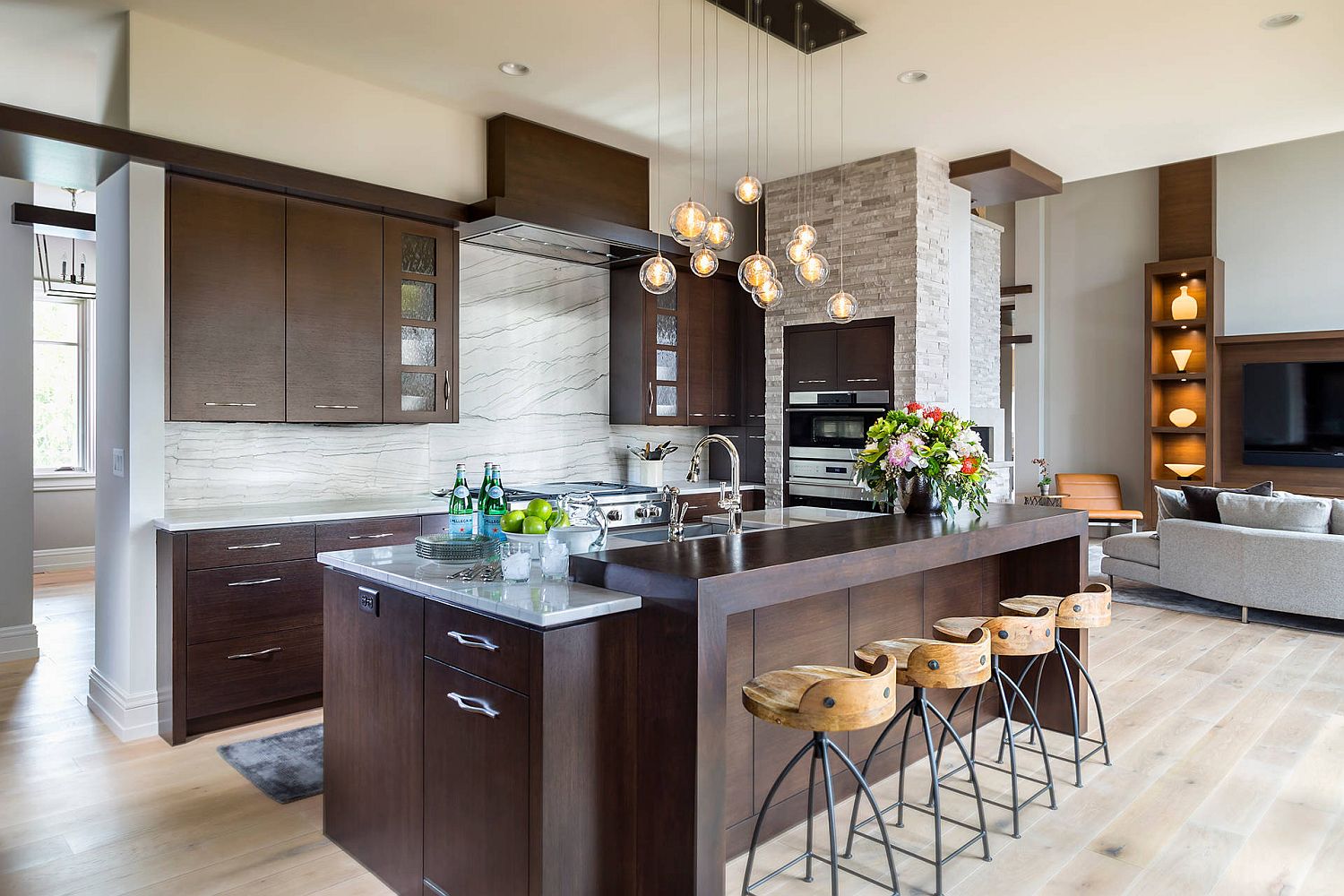 Work within your Budget Constraints
Most custom kitchen bar stools these days seem to borrow generously from industrial elements and they are increasingly becoming a staple in the modern kitchen. These ergonomic stools do not occupy too much space in terms of square footage and yet they fit in with varied kitchen island styles. It is often the metal base coupled with wood or leather seat that you find in here. Even though these seats might feel eccentric, they are a trendy choice that you cannot go wrong with. So, go ahead and add some excitement to your kitchen this winter as you pick your new bar stools and chairs.
RELATED: Office for Visual Effects Studio Combines Industrial Style with Creative Spaces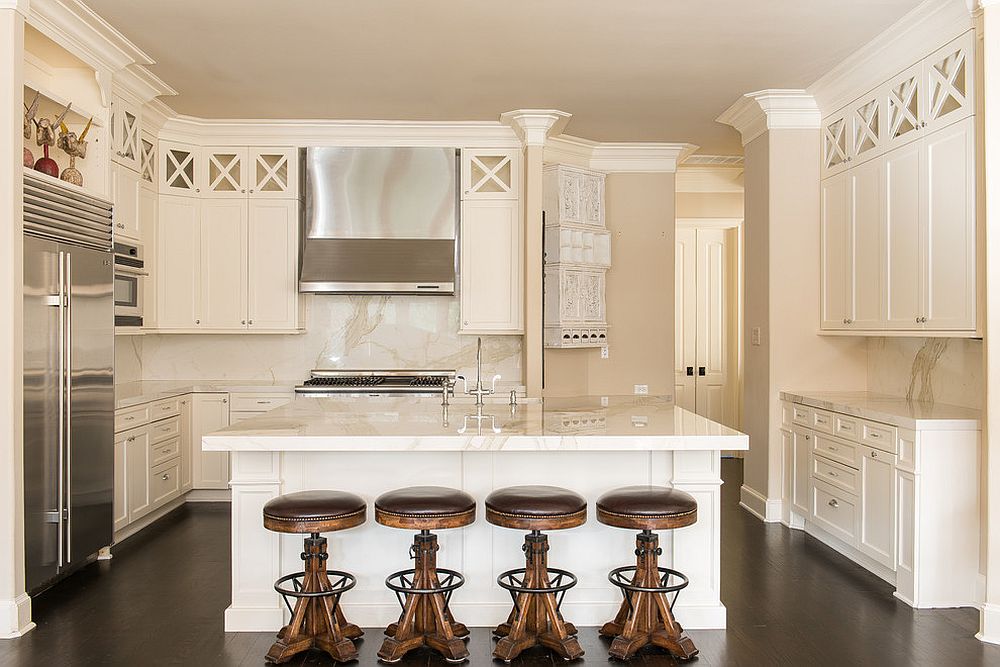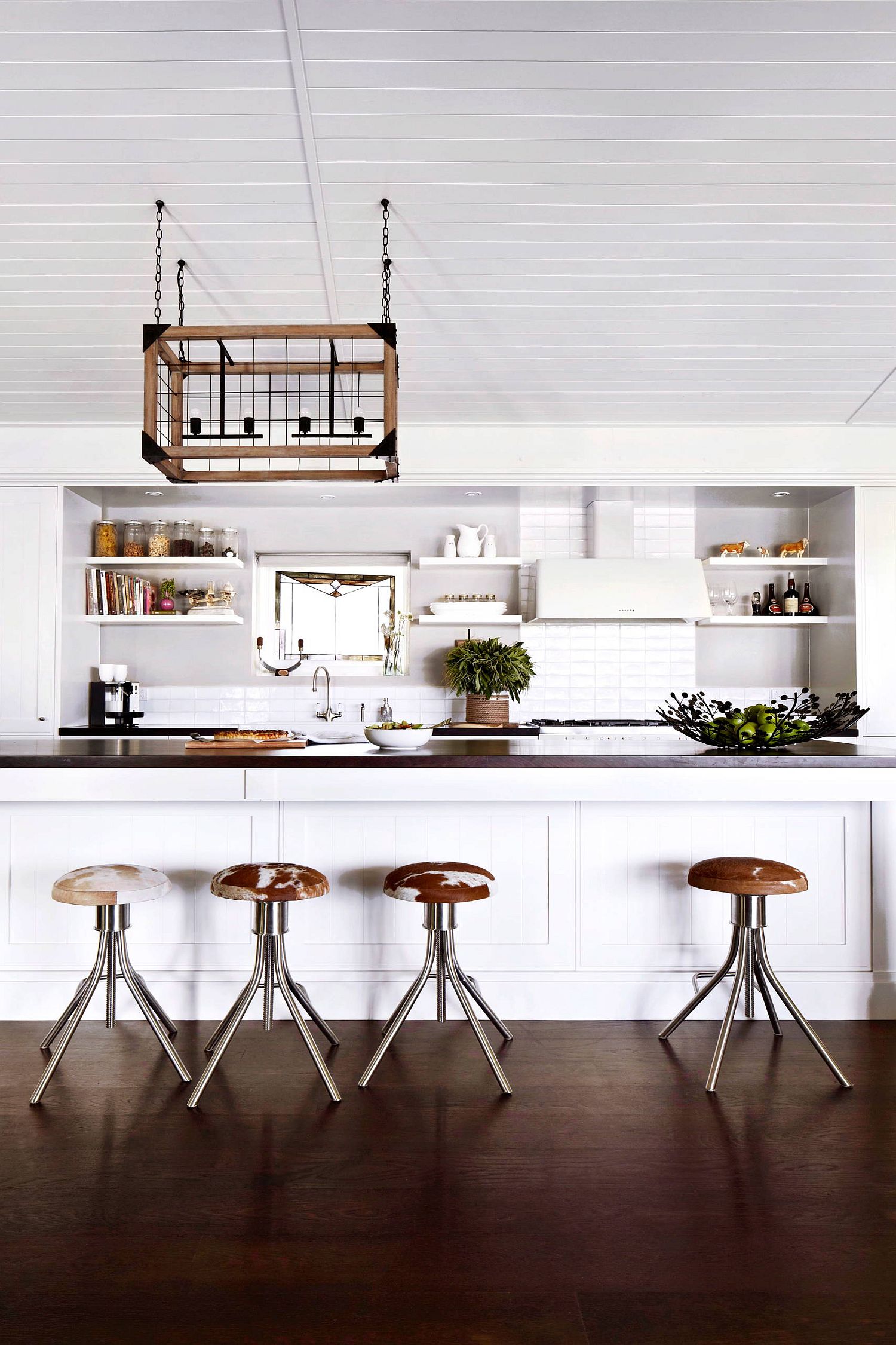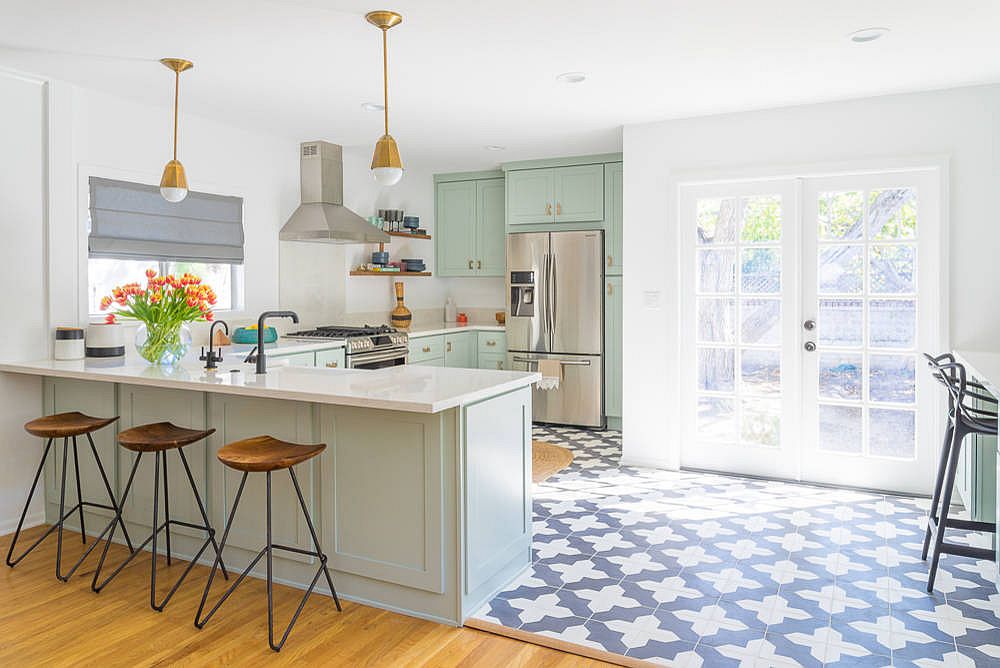 You're reading Creative Seating Options for the Perfect Social Kitchen, originally posted on Decoist. If you enjoyed this post, be sure to follow Decoist on Twitter, Facebook and Pinterest.