The fact that bunk beds are only for kids is nothing but a misconception. They're actually a lot more versatile than that and they offer a series of major advantages over regular beds. First of all, they allow you to save/ free up a lot of floor space which is always great, especially in a small room. They can also be designed to include storage in the form of shelves or drawers and be combined with other furniture pieces such as desks or dressers. Quite a few models offer the option to disassemble the bunks and use them as standalone beds which offers even more flexibility. We should also mention that bunk beds are pretty fun and great for sleepovers or guest rooms.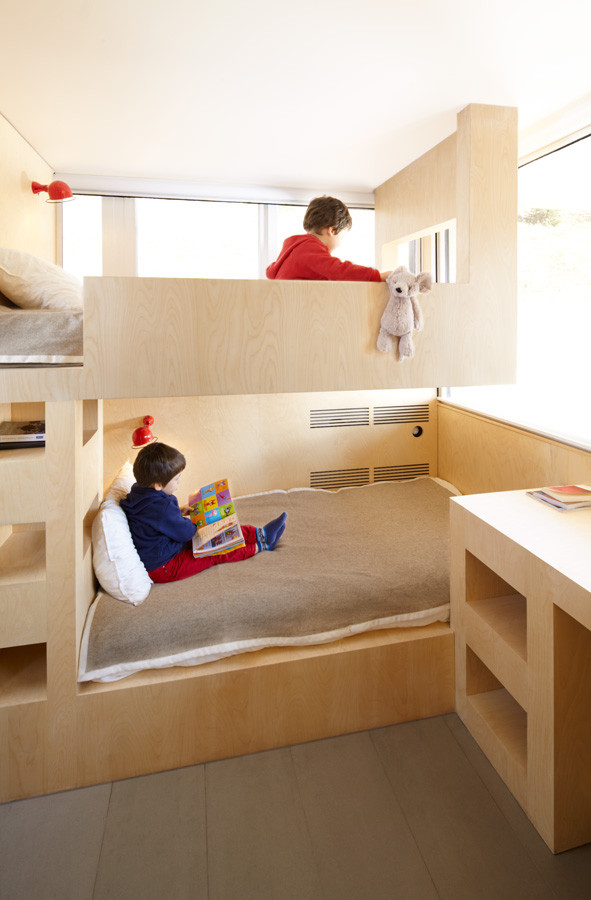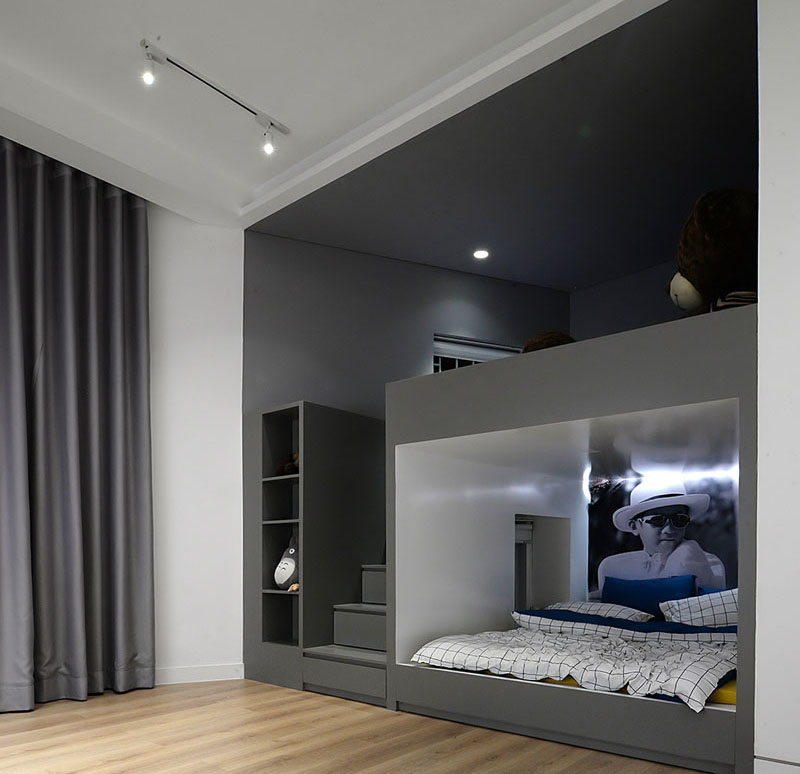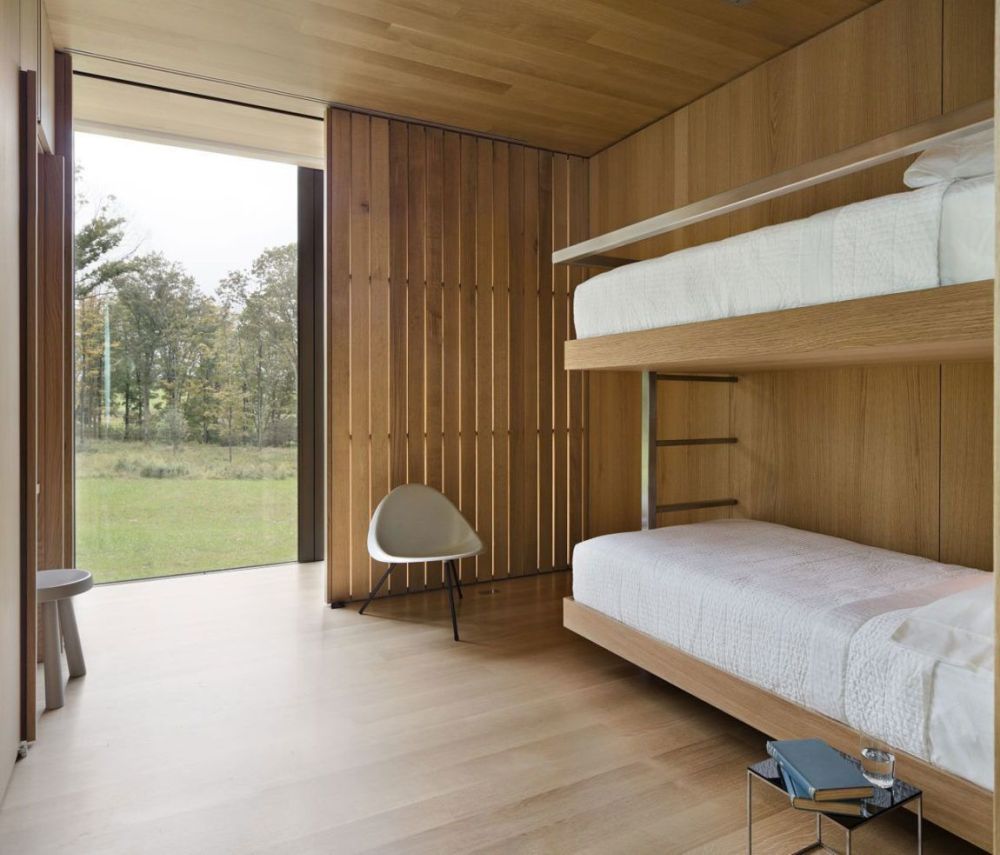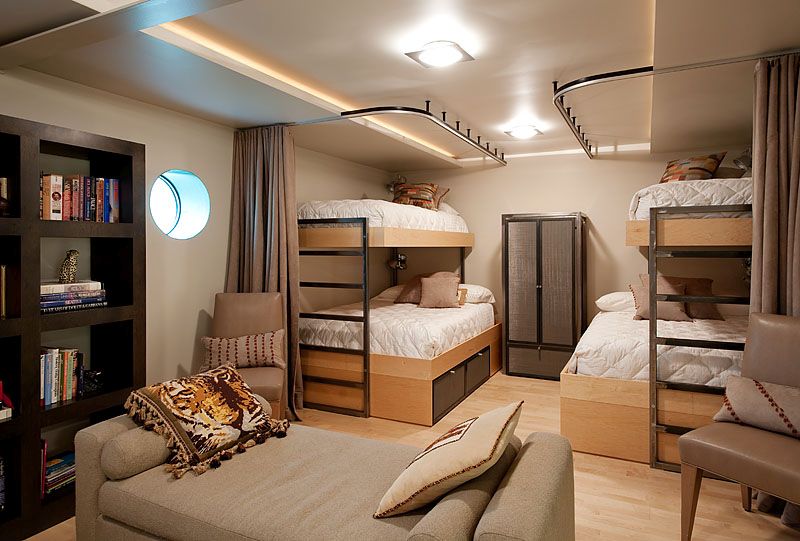 Of course, it's not all just fun and games as there are also a few disadvantages to consider before deciding to go with bunk beds instead of something else. Assuming you're choosing these for the kids' room, keep in mind that someone will have to sleep at height. With guard rails and solid frames, safety shouldn't be a problem but the risks should still be assessed first. Also, access to the top bunk can be a problem, especially for little kids and toddlers.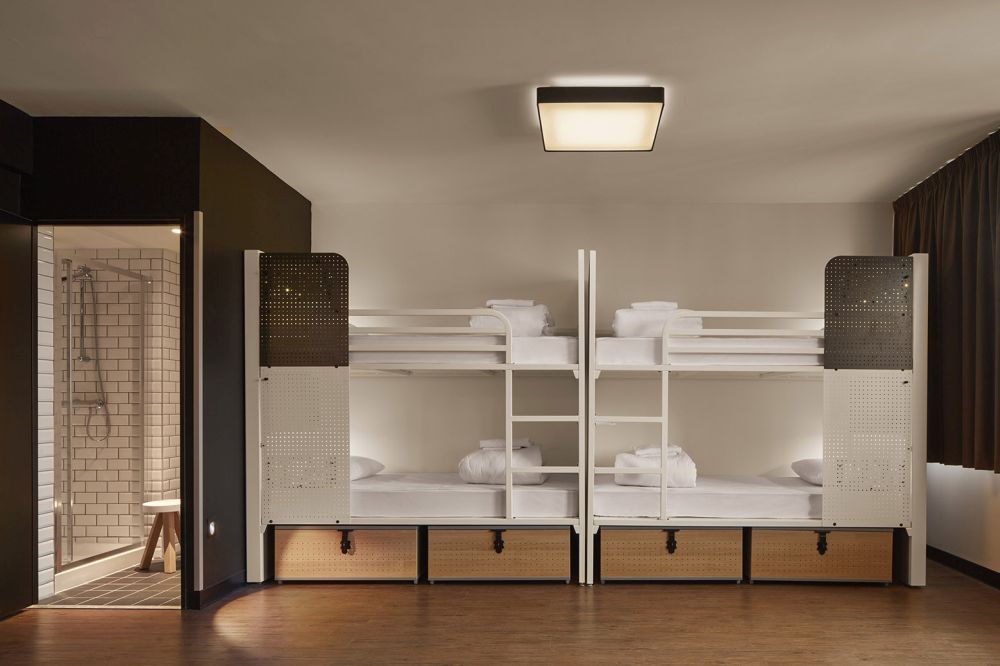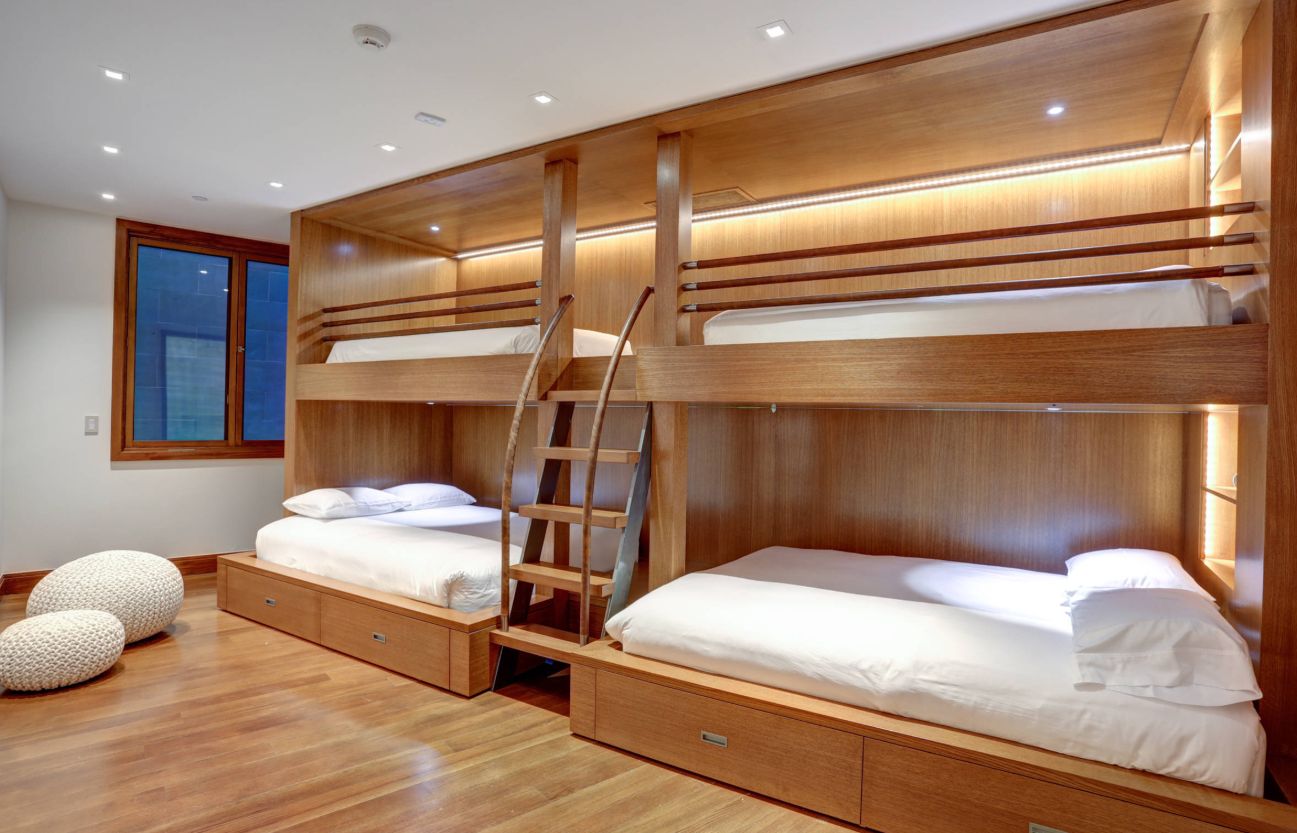 Finally, consider the height of the ceiling. If the top bunk is too close to the ceiling some might feel claustrophobic. Keep this detail in mind and make sure to measure the space properly, especially if you decide to go with a triple bunk bed which by the way is also an option. You can identify all these details and more in the examples that follow below.
Our Top 10 Bes Bunk Beds on The Market Right Now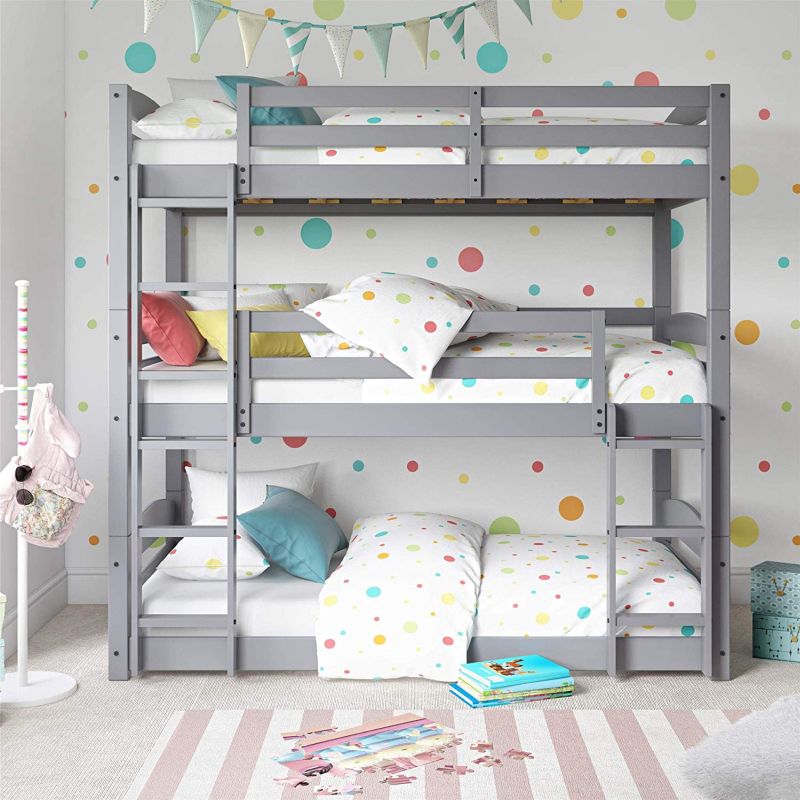 The Caribou twin bunk bed is made of rubberwood which much denser than other commonly used hardwoods and thus more durable and sturdy. The top bunk has full-length guardrails and is accessed via a 4-step ladder. What's great here is that you can reconfigure this into two separate twin beds if you ever want to do so. This way you can use it for years to come, even if later on you decide to redesign the room or move the beds to a different space. 
Safety Rail
Solid Hardwood Twin Bunk Bed
This stylish bunk bed fits standard sized twin mattresses
View Deal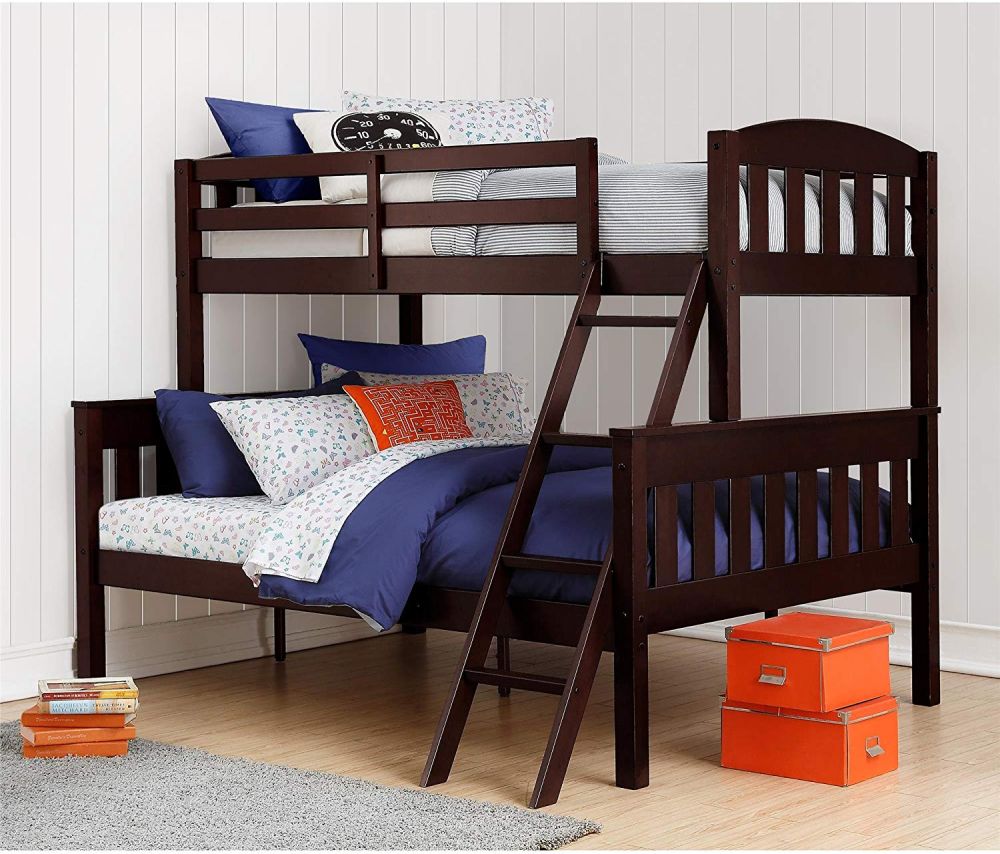 Similarly, the Dorel bunk beds can also be reconfigured into two separate beds. The bottom bunk is a full-size bed and the top one is a twin bed. They both have sturdy wood frames with a beautiful espresso finish and a design that's simple yet classic and stylish.
4-step ladder included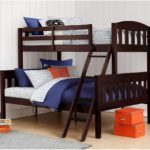 Airlie Solid Wood Bunk Beds
Access to the top bunk is via a 4-step ladder and guard rails are included for added security.
View Deal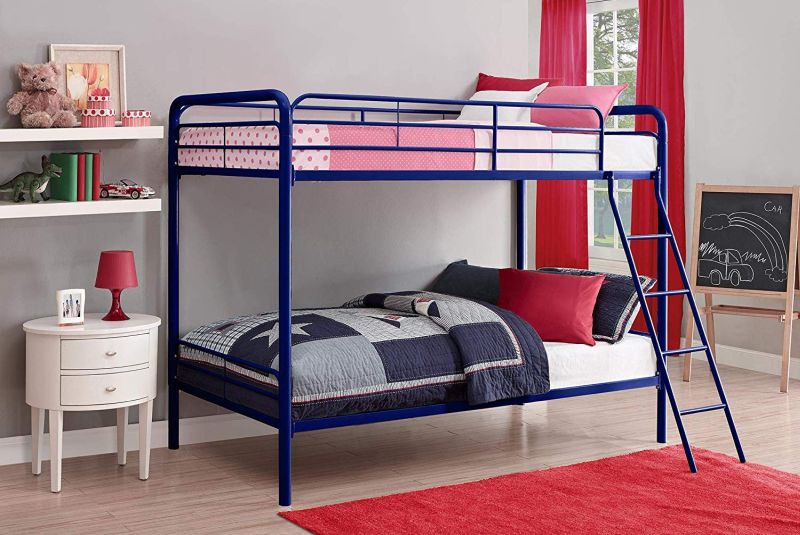 The metal frame allows the DHP bunk beds to look very sleek and lightweight while also being very strong and durable. It's a great look for small bedrooms. A slanted 4-step ladder also made of metal gives access to the top bunk which also has slender guardrails for extra safety. These bunk beds come in four different color options: black, white, pink and navy blue.
metal frame
Bunk Bed with Metal Frame and Ladder
They're great for kids' rooms as well as for guest bedrooms.
View Deal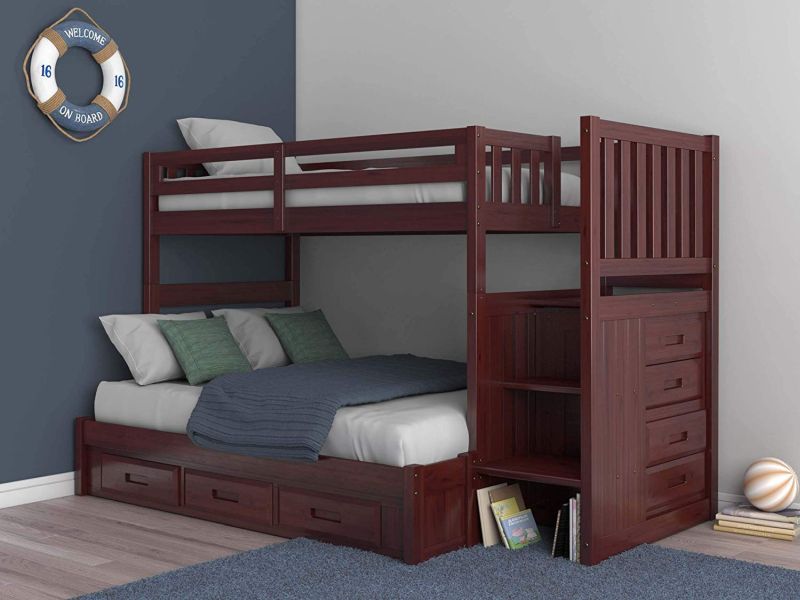 The Merlot bunk beds have a rich lacquered finish and a somewhat traditional appearance, although they would look at home in a variety of modern or contemporary settings as well. The solid wood construction provides stability.
storage space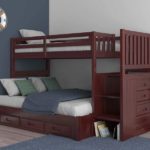 Full Mission Staircase Bunk Bed with 3 Drawers
The top bunk is a twin bed and has built-in guardrails all around while the bottom bunk is a full-size bed with storage drawers underneath.
View Deal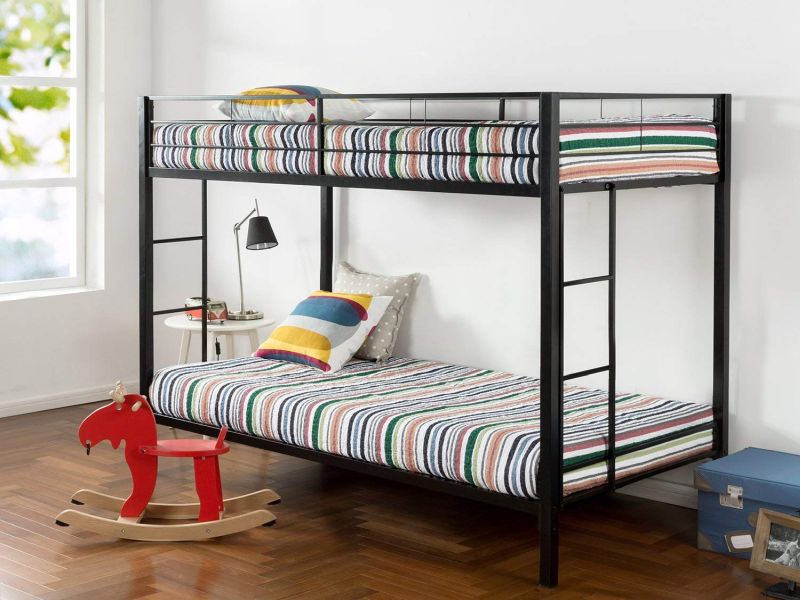 Two twin beds perfectly aligned vertically, connected by a thin by very strong steel frame form the Zinus Aileene bunk bed. Its design is minimalist and modern with a hint of industrial charm. Also, it's versatile enough to look great in a variety of different settings. 
space saving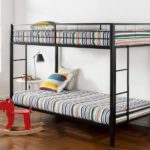 Classic Metal Bunk Bed with Dual Ladders
Add it to the kids' room to save some floor space, the guest bedroom or a cozy holiday retreat for more flexibility. 
View Deal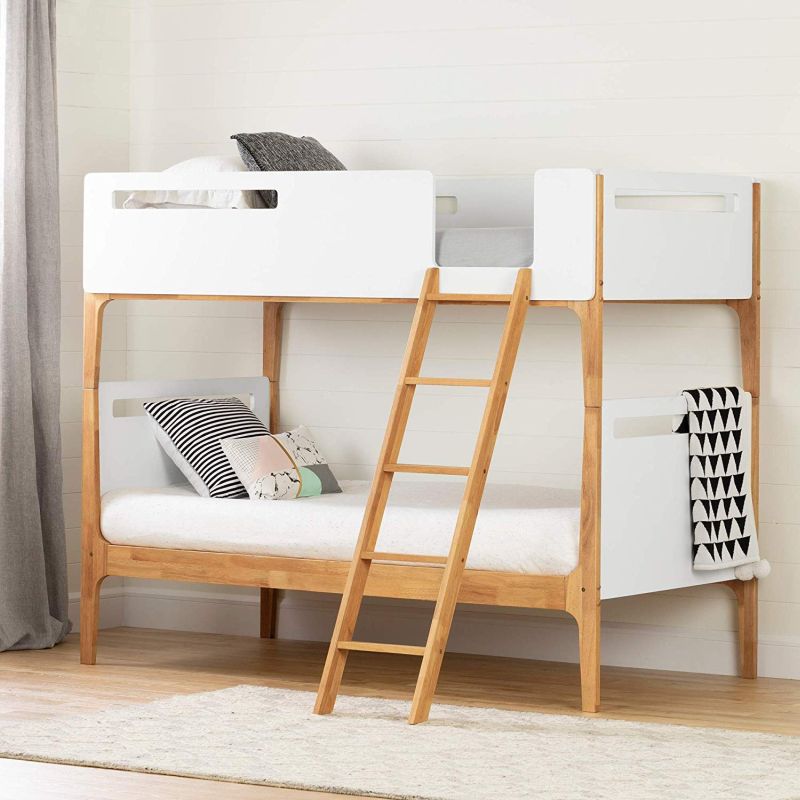 The South shore Bebble bunk beds were designed with kids in mind. The top bunk has solid guardrails in place and the ladder is angled away from the frame which makes it easier to climb up and to get down from up there. The design is simple with strong Scandinavian influences and meets and exceeds the safety standards for kids.
modern design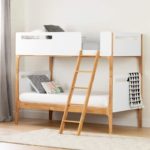 Bebble Twin Modern Bunk Beds
A ladder angled away from the bottom of the structure makes it that much easier for your kids to climb up to – and get down from – the top bunk.
View Deal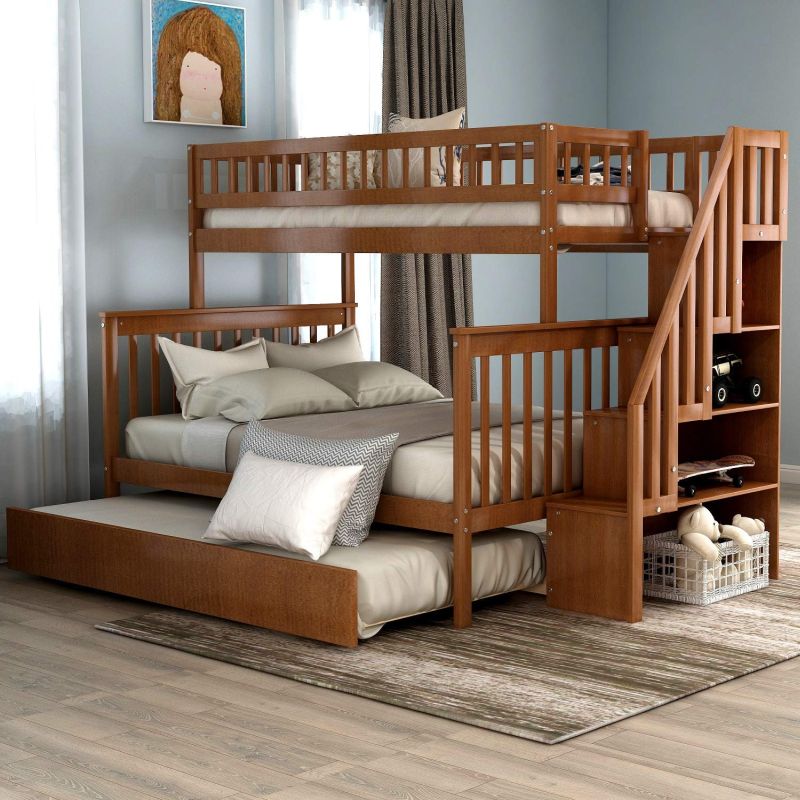 Two beds are better than one but in this case there's actually also a third bed that enters the equation. The trundle bed is a great extra feature which comes in handy for sleepovers or extra guests in general. There's also a built-in stairway as opposed to the typical ladder.
sliding bed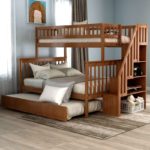 Twin Over Full Bunk Bed with Trundle and Stairs
Although this takes up a bit more space, it also offers more in return as it has built-in storage shelves on the outside.
View Deal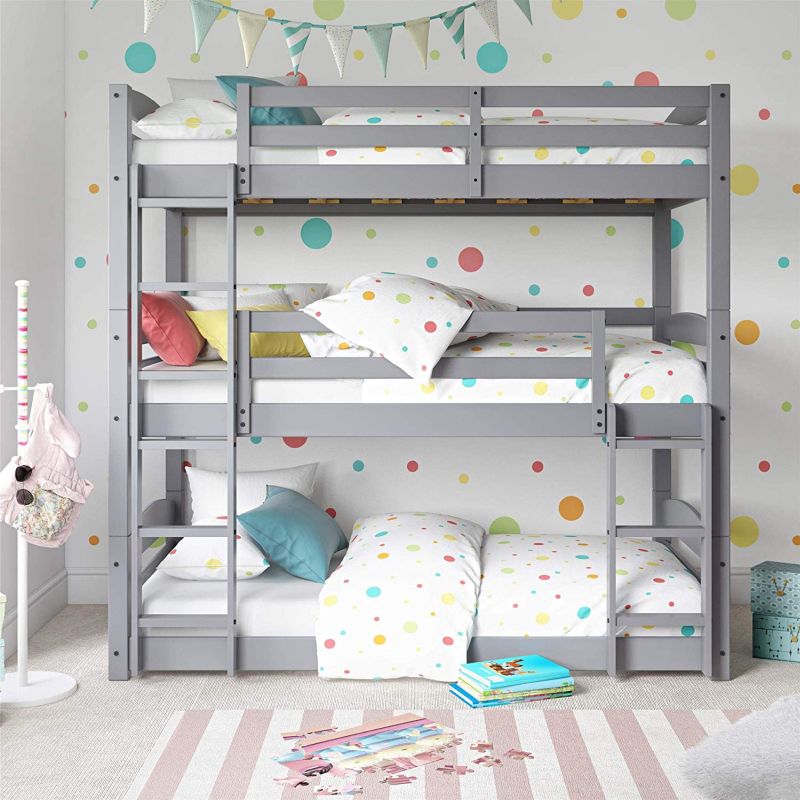 In case you actually need three permanent beds as opposed to two with an extra one that you can pull out occasionally, triple bunk beds do exist. This one features a sturdy wood construction with a light grey finish (also available in white, mocha and black). If you want to you can separate it into a bunk bed and a daybed, in case you're restricted by the ceiling height or you prefer this configuration for different reasons.
space saving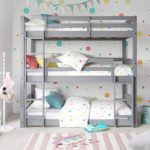 Phoenix Triple Bunk Bed
The increased sleeping capacity is a common Sense solution for cottages
View Deal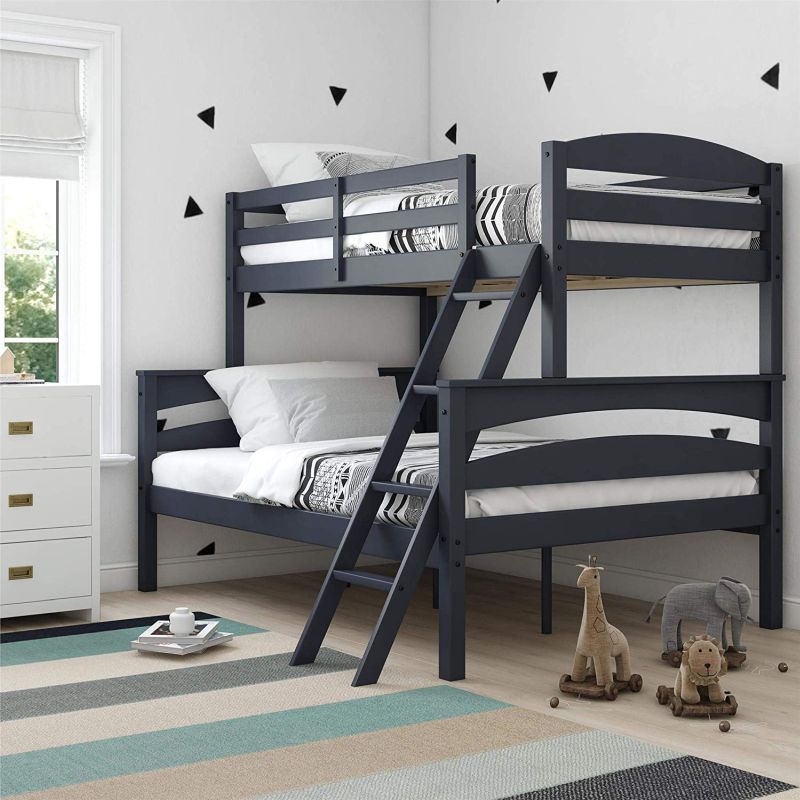 Convertible bunk beds are actually quite common and this is yet another example. With a solid construction and a simple design, this bunk is built to last. It's also designed to be highly flexible and versatile. You can convert it into two standalone beds if you want to. The top bunk is a twin bed and the bottom one is a full-size bed.
Guardrails included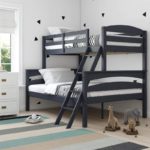 Solid Wood Bunk Beds with Ladder and Guard Rail
The angled 4-step ladder and guardrails are included. You can get this in four color options.
View Deal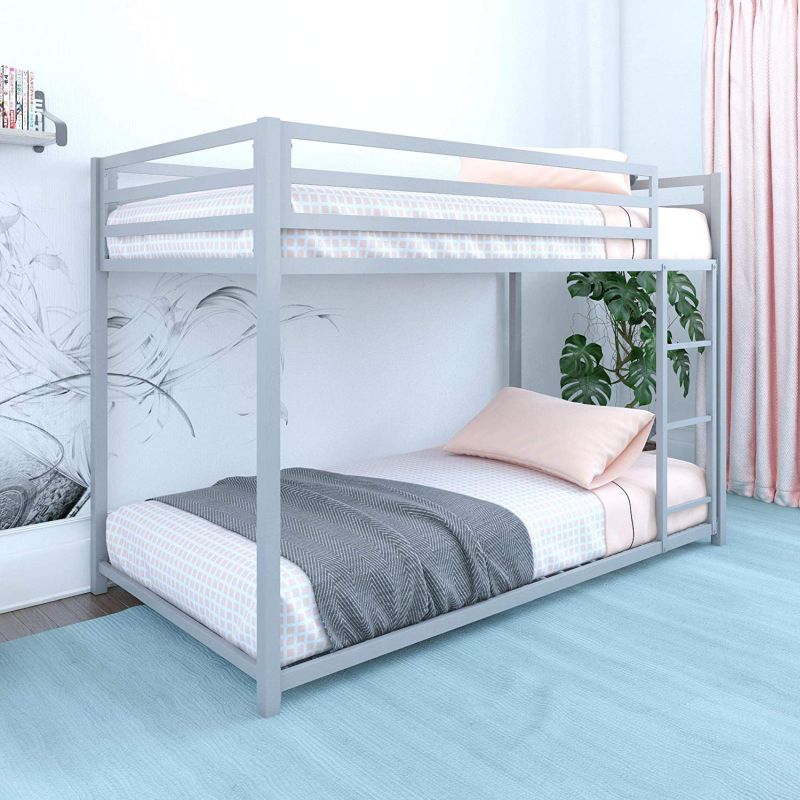 This bunk bed features a metal construction which makes it extra strong and durable and also gives it an industrial appearance. The two twin beds have dentical dimensions: 73.5"L x 41.5"W x 54"H and assembly is quick and simple. Access to the top bunk is ensured by a straight ladder as opposed to other options such as angled ladders or staircases which makes it slightly more challenging. 
standard twin size mattresses
Twin Metal Bunk Bed
Space saving sleeping solution. Compact silhouette with an industrial design.
View Deal
The post The 10 Best Bunk Beds For Maximum Flexibility appeared first on Home Decorating Trends – Homedit.