We all know that person who's always up to date on everything new that's coming out in terms of technology and gadgets, that person who gives you advice whenever you want to make a tech-related purchase. On their birthday however it's their turn to receive cool stuff and it's up to you to find the perfect gift.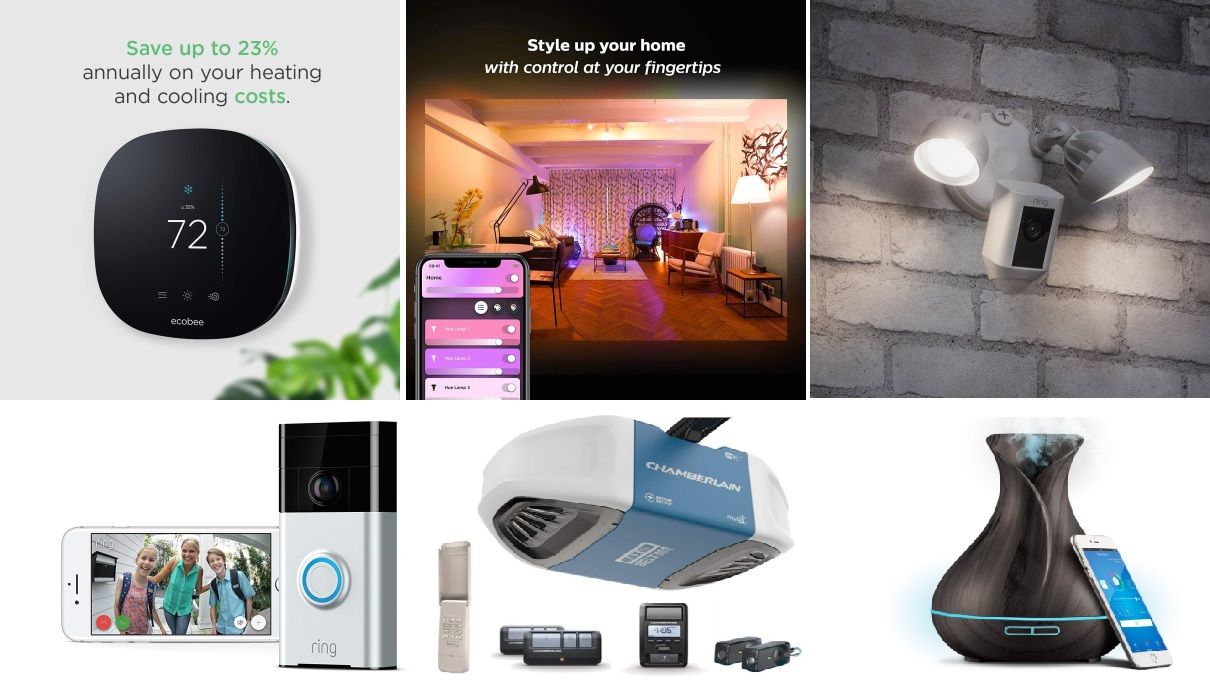 A good suggestion is to look for smart home items and accessories. There's a ton of cool things to choose from in this category so you're in luck. Check out below 20 of the best gifts a smart homeowner could wish for.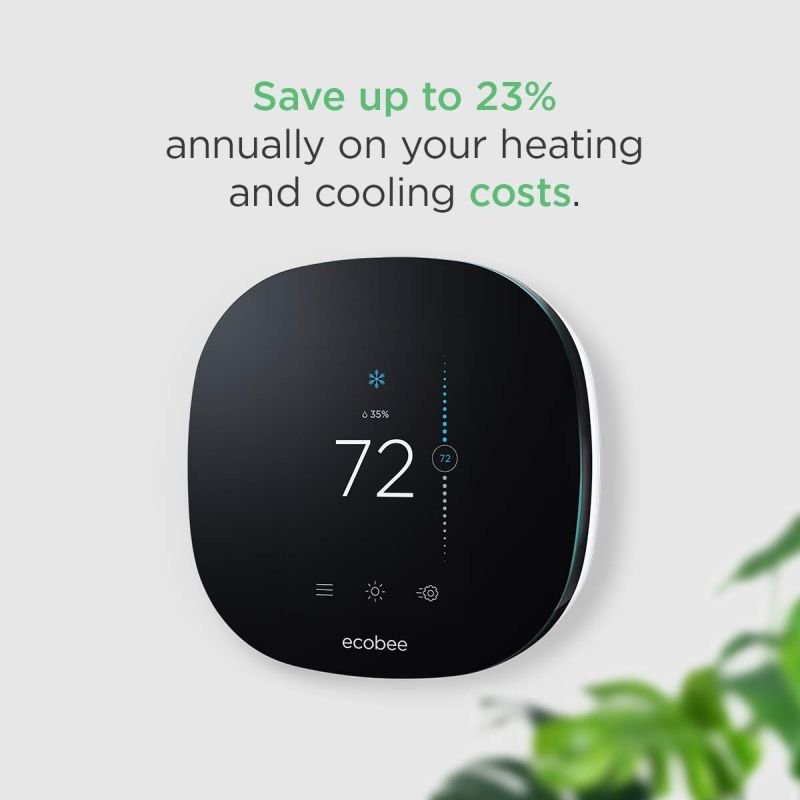 A smart home is typically one filled with appliances, accessories and gadgets that let you control them from a distance, with the ultimate goal of making your life easier and more enjoyable. One such example is the ecobee3 thermostat. It can be controlled from anywhere via a smartphone or tablet and there's an app for it on both iOS and Android. What also makes it special is the fact that it works with a series of sensors which can be placed in the rooms that are most important so the temperature is always perfect in there. The sensors also detect when the house is empty and automatically switch the thermostat to save energy.
Easy installation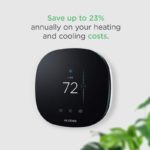 ecobee3 lite Smart Thermostat
It only takes about 30 minutes, thanks to an easy to follow installation guide and an in-app step-by-step walkthrough.
View Deal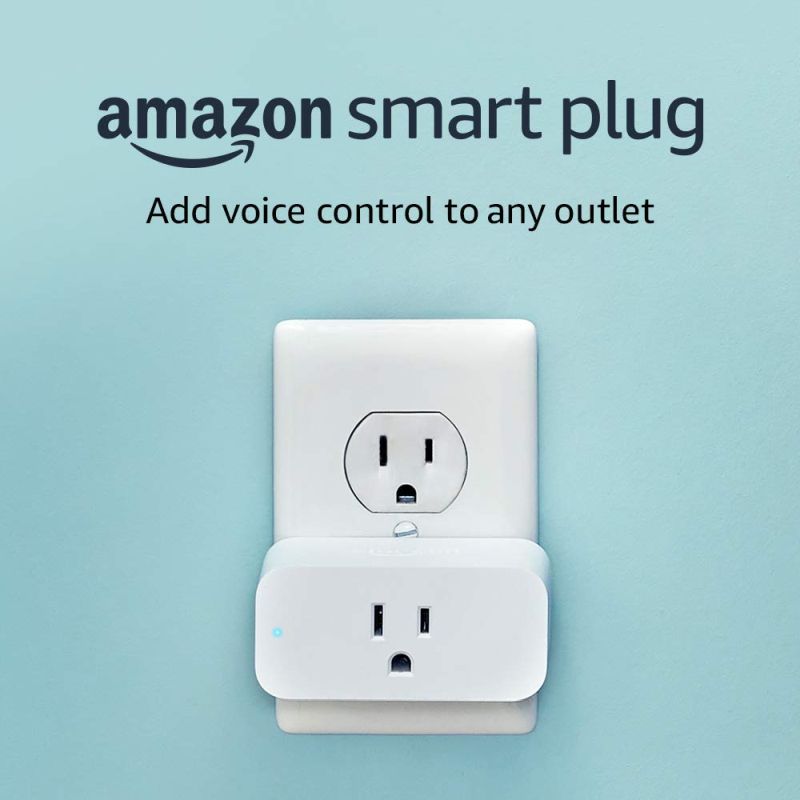 Your tech-savvy friends would also enjoy receiving the Amazon Smart Plug as a gift. It's exactly what it sounds like: a smart plug. It works with Alexa and it's designed to let you schedule the lights, fans and appliances to turn on and off automatically. They can also be controlled remotely using the smartphone app. It's compact, easy to set up and it doesn't require a smart home hub to work. It's great for creating routines.
Works with Alexa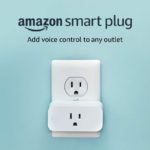 Amazon Smart Plug
Amazon Smart Plug works with Alexa to add voice control to any outlet.
View Deal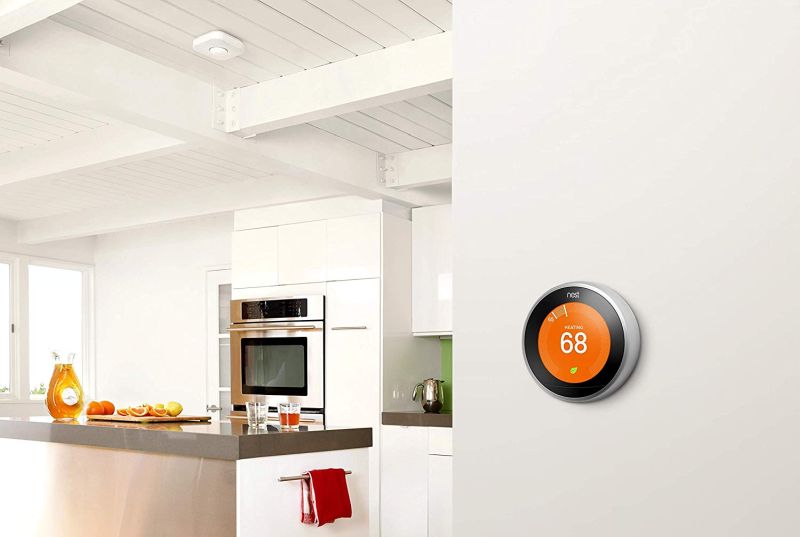 The Nest thermostat is pretty famous everywhere for being a must-have for any smart home. What makes it special is the fact that it doesn't rely on the user to create the perfect routine. Instead, it learns about their schedule and habits and comes up with a system itself. It takes it about a week to learn what temperatures the user likes and to program itself accordingly. Also, as every other smart thermostat, this one lets you control the temperature remotely from your phone or laptop. Just connect it to wi-fi and you're all set.
Nest Learning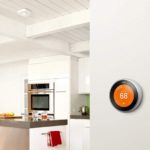 Nest Learning Thermostat
The Nest Thermostat automatically turns itself down when you're away to avoid heating or cooling an empty home.
View Deal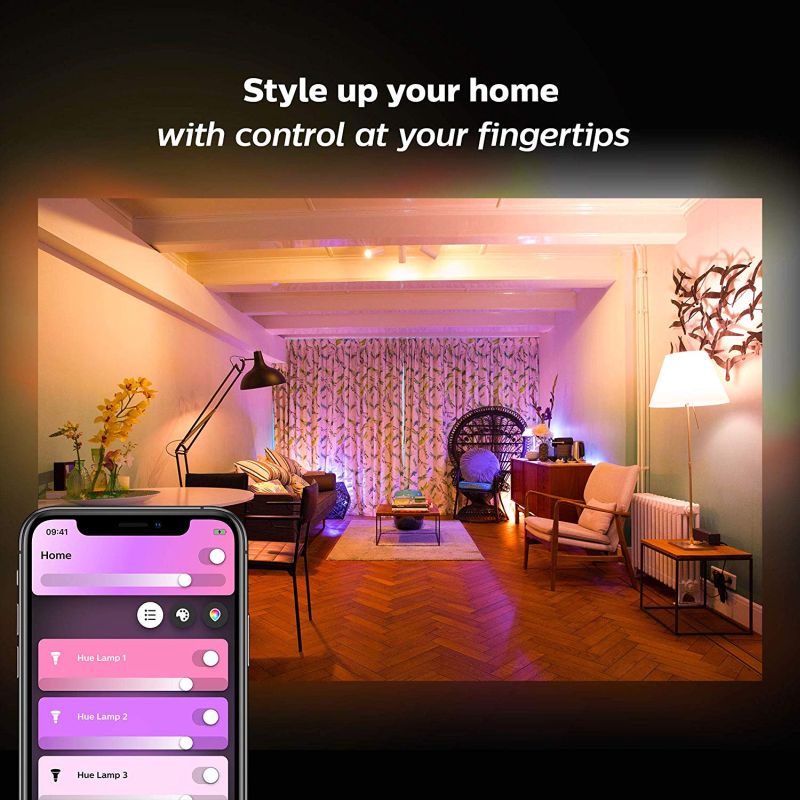 You know what else would be cool gift: a light bulb that you can control with your voice. It would be like in the movies where you see people talking to digital assistants that do everything for them. The Philips Hue smart lights can make that happen. They let set the perfect mood for every occasion by changing the color of the light and you can do that from your phone or tablet or by talking to your preferred voice assistant. You can also create pre-set settings so you can wake up to soft lighting in the morning and enjoy a soothing ambiance at night.
RGB colors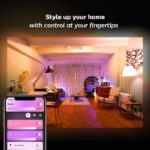 Philips Hue White and Color Ambiance A19 LED Smart Bulb
Set the mood with 16 million colors.
View Deal
Speaking of lighting, there's also such a thing as a smart light switch. The Treatlife switch works with Alexa and Google assistant and lets the user control the lights with their voice or using their smartphone. It's perfect for when your hands are full or when you just don't want to get off the couch plus it's ok to forget the lights on when you leave the house because you can easily turn them off remotely, no matter where you are.
voice control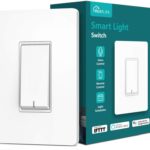 Treatlife Smart Light Switch
Enjoy the hands-free convenience of controlling the lights in your home with your voice via Amazon Alexa and Google Assistant;
View Deal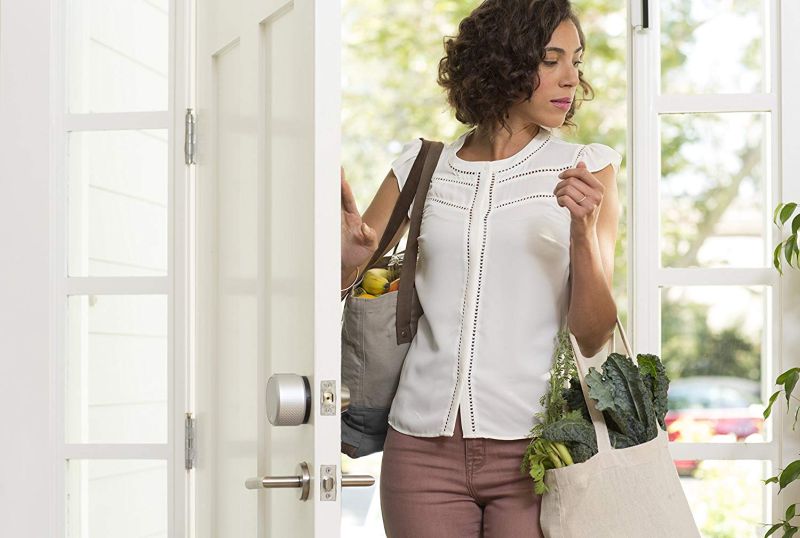 Speaking of things people forget to do, how many times did you leave the house and then go back to check if the door is locked? A smart home wouldn't have this problem because it would have a smart lock. The August smart lock can be controlled from anywhere via smartphone. It has DoorSense so you always know if the door is securely closed and locked and it attaches to the existing deadbolts so you can still use your existing keys anytime you want. Imagine leaving the house and hearing the door locking automatically behind you or coming home and seeing it unlock as you approach. I know a bunch of people who you would absolutely love to get this as a gift.
Works with Alexa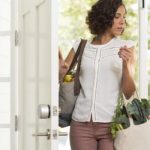 August Smart Lock Pro + Connect
Locks automatically behind you, and unlocks as you approach
View Deal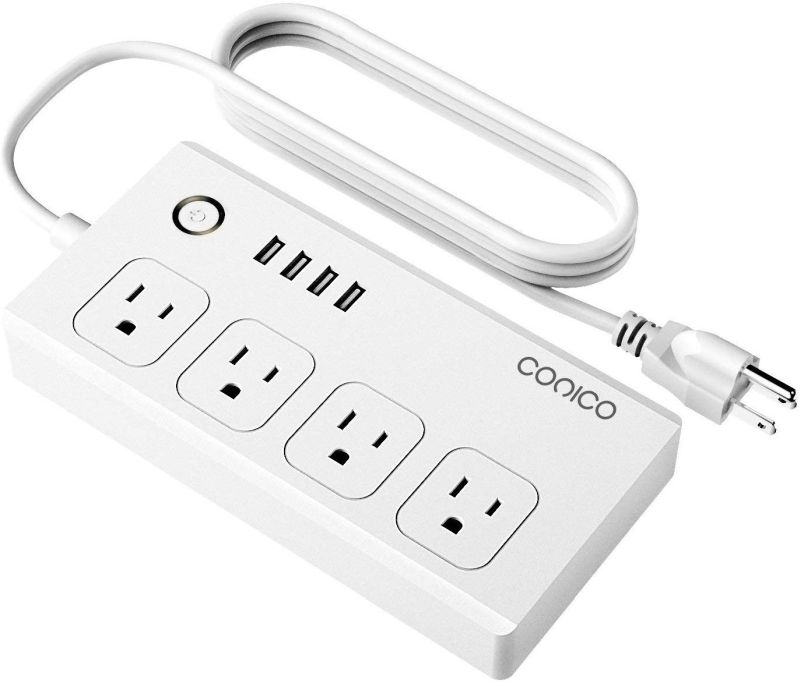 This is a smart power strip which can sync with Alexa or the Google assistant and control four smart AC plus individually via the smartphone app or using your voice. Connect the power strip to wi-fi for remote access and control the the USB ports together or individually from anywhere. You can create schedules so the lights turn on automatically before you get home for example or to have the computer turned on at the office before you arrive. It's easy to settup. Just plus the power strip into the wall outlet and download the app.
Supports Alexa/Google Home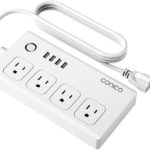 Smart Power Strip
Voice controlled by Echo/Google home: after connecting the smart life app successfully, T
View Deal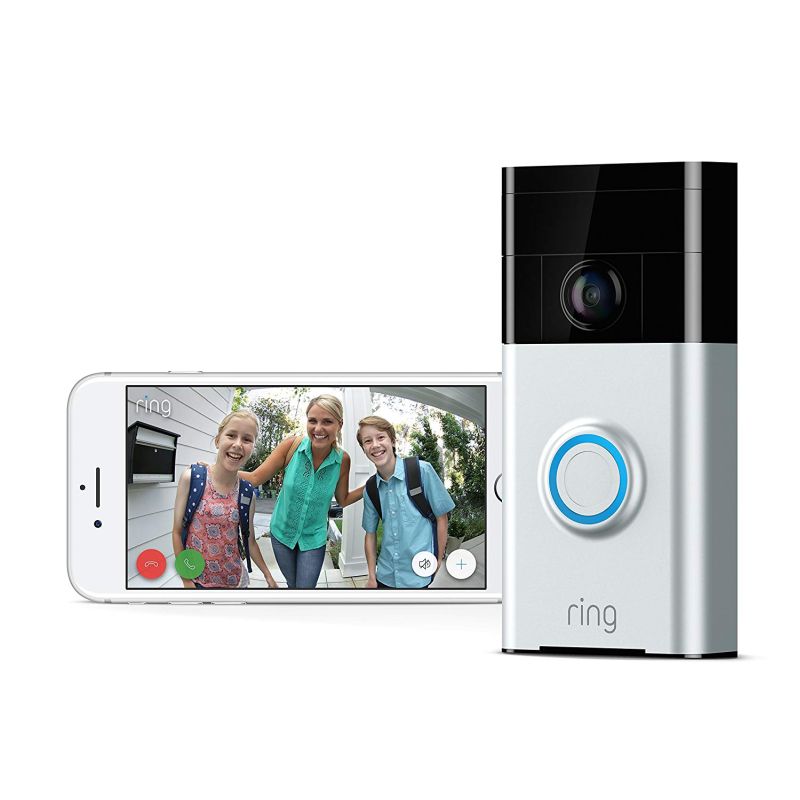 The Ring video doorbell is another must-have for smart homes which makes it a really great gift for someone who's into everything tech-related. The Ring doorbell lets you see who's at the door from your smartphone or PC and also sends alerts when it detects motion or when visitors press the button. It lets you monitor your front door from anywhere and it can also be connected to Alexa to enable voice commands and audio alerts.
smart home
Ring Video Doorbell with HD Video
Lets you see, hear and speak to visitors from your phone, tablet and PC
View Deal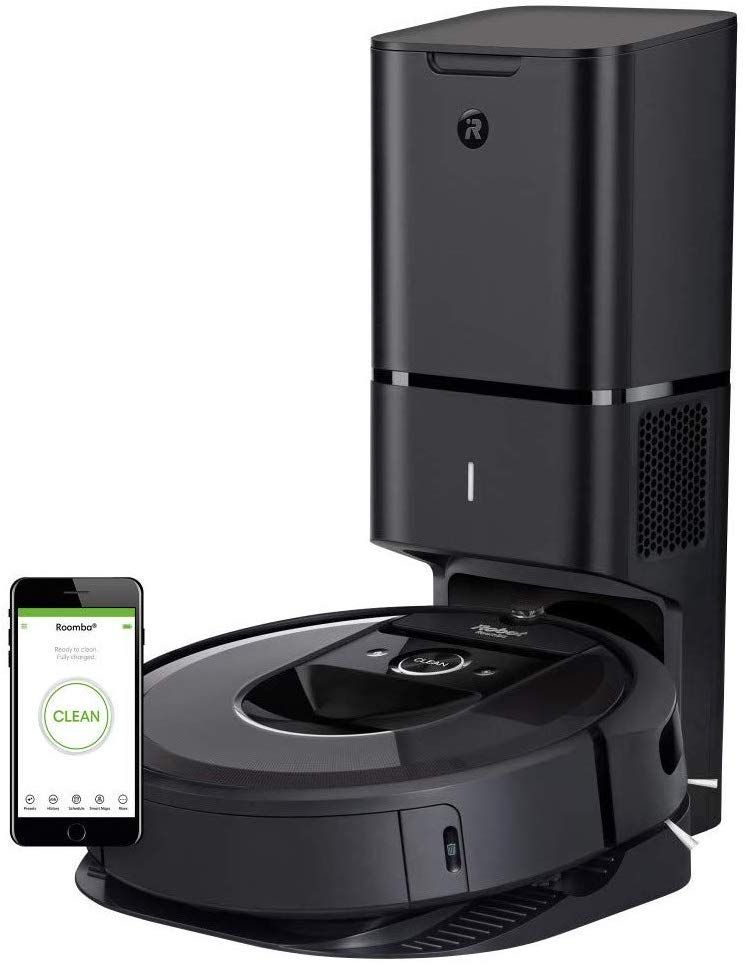 A Roomba would also be an awesome gift for smart-home enthusiasts. It's super popular and everyone knows what it is but let's go over the main features quickly anyway. The Roomba is a smart vacuum which maps the floor plan and remembers the placement of the furniture pieces so it can efficiently move around them and clean the floor. It removes dirt, dust and pet hair and when its battery is about to run off it docks itself automatically to recharge it.
Ideal for homes with pets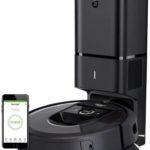 iRobot Roomba i7+
High-Efficiency Filter and AllergenLock bags trap 99% of pollen
View Deal

The Dyson fan heater is designed to maintain a comfortable temperature at all times. It can be used all year round. In winter it heats the space and in summer it uses a fan to create a cooler and more pleasant ambiance. It does it all quickly and efficiently and it has a smart thermostat that constantly monitors the room and prevents energy from being wasted.
Certified Asthma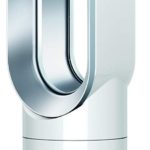 Dyson Hot + Cool Jet Focus
The sealed HEPA filter captures 99. 97 percent of allergens as small as 0. 3 microns makes this an ideal air purifier for allergies,
View Deal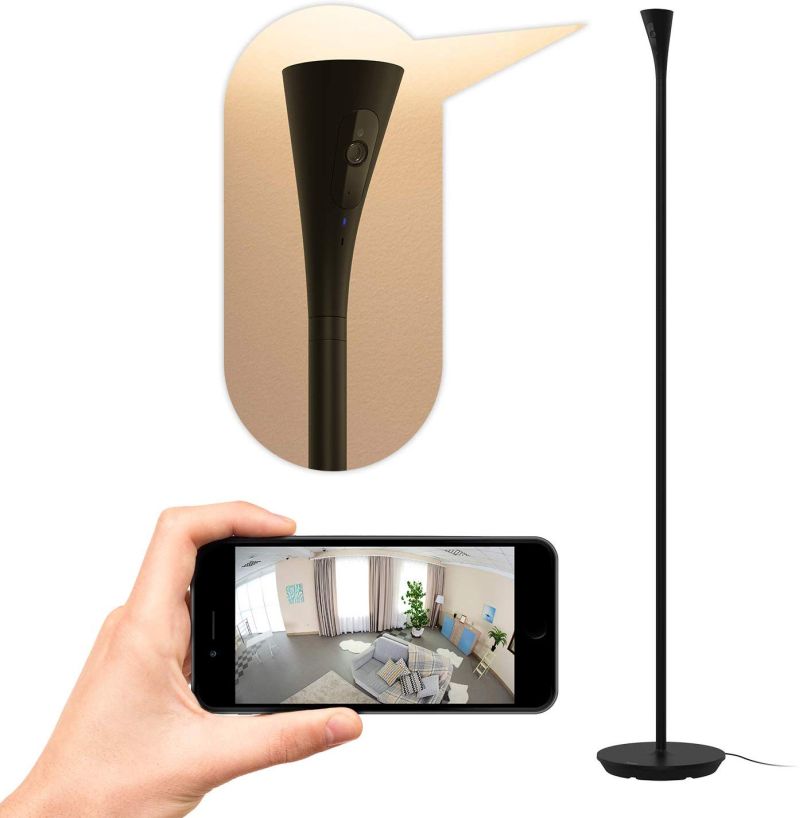 Another cool gift idea would be a smart home monitoring camera. This one from Panasonic is really discreet. It an indoor monitoring video camera with recording system and it also has an ambient light which lets it blend in seamlessly. It has 140 degree wide angle lens and color night vision. You can view the image in 1080p full HD and it stores the recorded video on micro SD cards. It works with Alexa or Google assistant. It's great if you want to keep an eye on your home or if you have pets and you want to see what they're up to when you're not home.
Smart home monitoring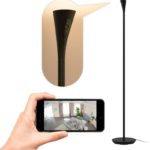 Panasonic Homehawk Monitoring System
Easy to install with no monthly fees – simply place it in your desired room and plug it in.
View Deal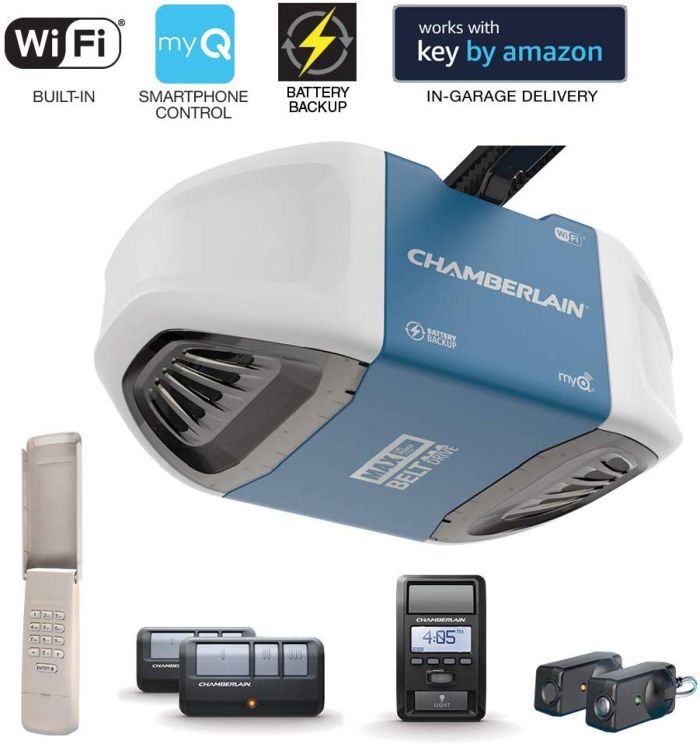 Garage door openers are pretty simple and straightforward but that doesn't mean they can't get better. This one is pretty special. It lets you open and close your garage door from anywhere (great for guests). It's also ultra quiet and very smooth plus it also offers great security and protection. Another cool feature that's however exclusive to prime members in select areas is to have the Amazon packages securely delivered inside the garage by linking their myQ account in the Key App.
Battery Backup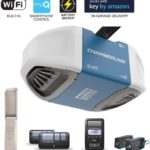 Strong Belt Drive Garage Door Opener
Steel reinforced belt drive and constructed with high grade materials for years of reliability and quiet
View Deal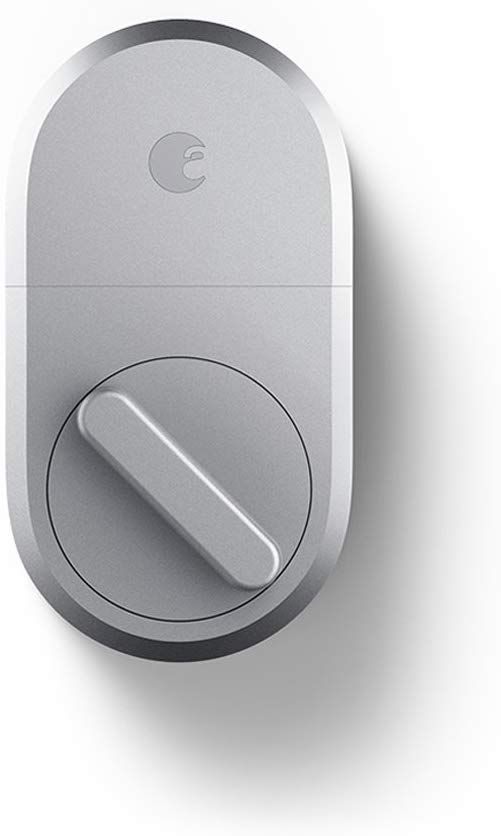 The August smart lock is also a great for any smart home owner. It allows one to lock, unlock and monitor their front door from anywhere. It's a very secure system which you can control from your smartphone and it works with existing single-cylinder deadbolts so there's no need to change anything and installation is very easy. Also, it's keyless. It locks the door automatically when you leave and unlocks when you arrive. What's also great is that you can always check the status from anywhere.
smart lock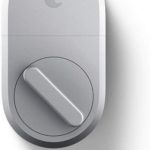 August Smart Lock
Keep your existing lock and keys. Easily attaches to your existing deadbolt, so everyone can still use their keys.
View Deal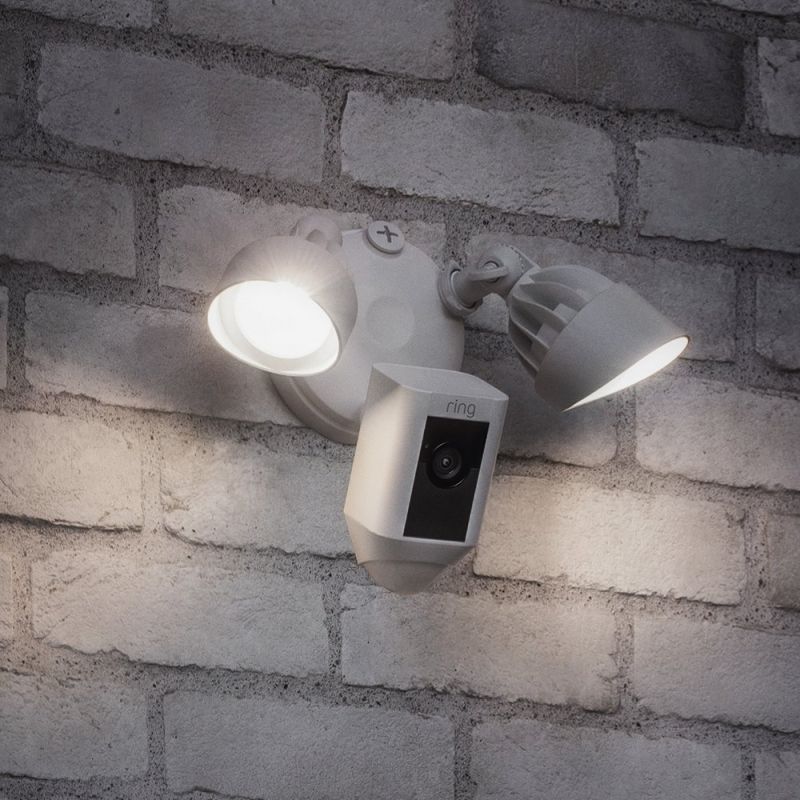 Security cameras are definitely nice to have but not usually anyone's top priority. That's makes this such a nice gift. The Ring camera sends alerts when it detects motion and can be connected to Alexa and compatible Echo devices. It allows one to see, hear and even speak to their visitors using their smartphone or PC. It offers 1080 HD video and has infrared night vision. There's also a built-in siren and ultra-bright floodlights.
motion detection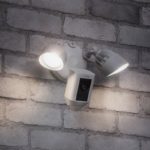 Ring Floodlight Camera Motion
Monitors your home in 1080HD video with infrared night vision and Live View
View Deal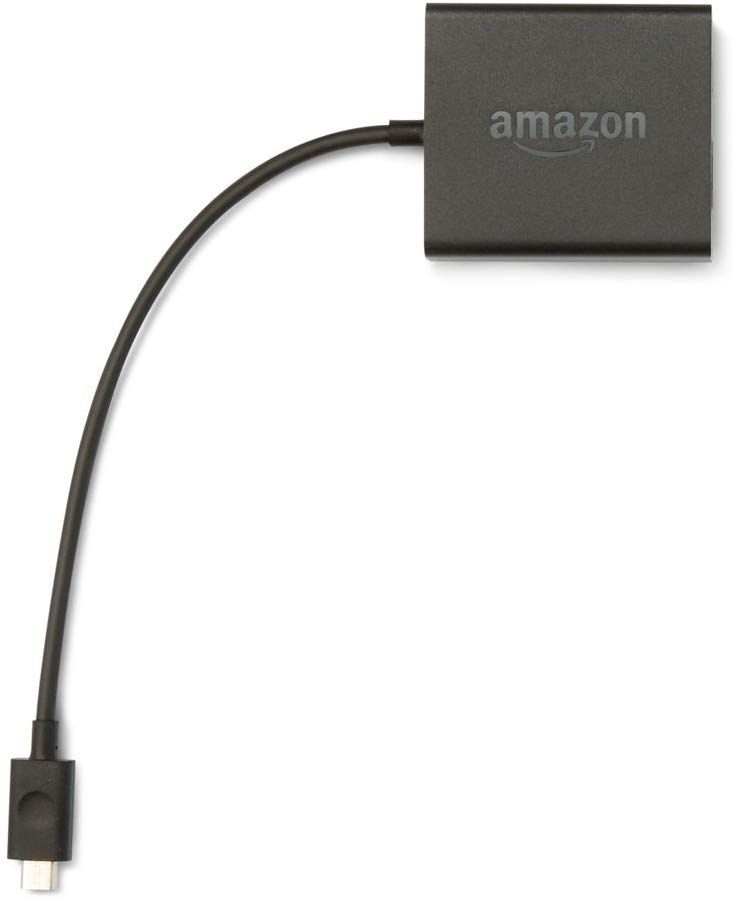 Something else you could offer as a gift to your tech-savvy friend is a an Ethernet adapter for Amazon Fire TV devices. It's especially useful when the wi-fi connection is weak. It's easy to set up and to connect. Just plug it into the USB port of the Fire TV and attach the Ethernet cable from the router.
easy setup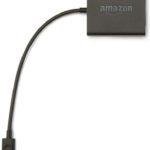 Amazon Ethernet Adapter for Amazon Fire TV Devices
Easy to set up – simply connect the Amazon Ethernet Adapter into the USB port on your Fire TV and plug in an Ethernet cable directly from your router.
View Deal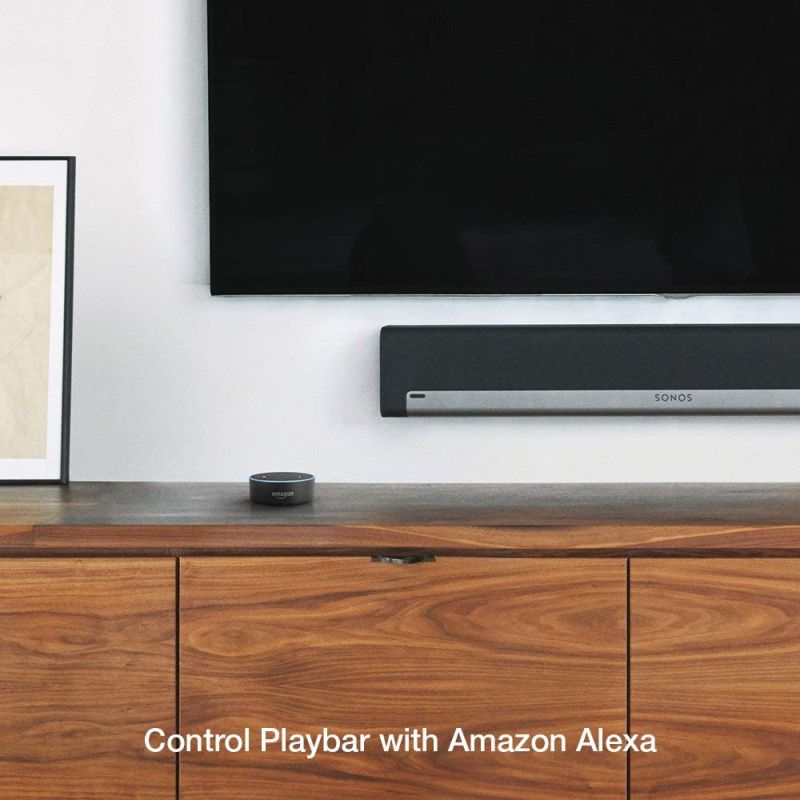 A soundbar is definitely a must these days. The sound quality of the built-in TV speakers is simply not acceptable, not when you compare it to that produced by a soundbar. This one is really cool because it can be mounted on the wall beneath the TV, saving space and looking nice at the same time. It can be controlled using the remote as well as the Sonos app. It automatically tunes itself to offer the best possible sound and you can connect it to speakers over wi-fi.
wall mounted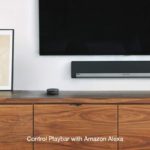 Sonos Playbar – The Mountable Sound Bar for TV
Easily connect Sonos speakers in different rooms over WiFi to create a home sound system that brings every room and everyone together
View Deal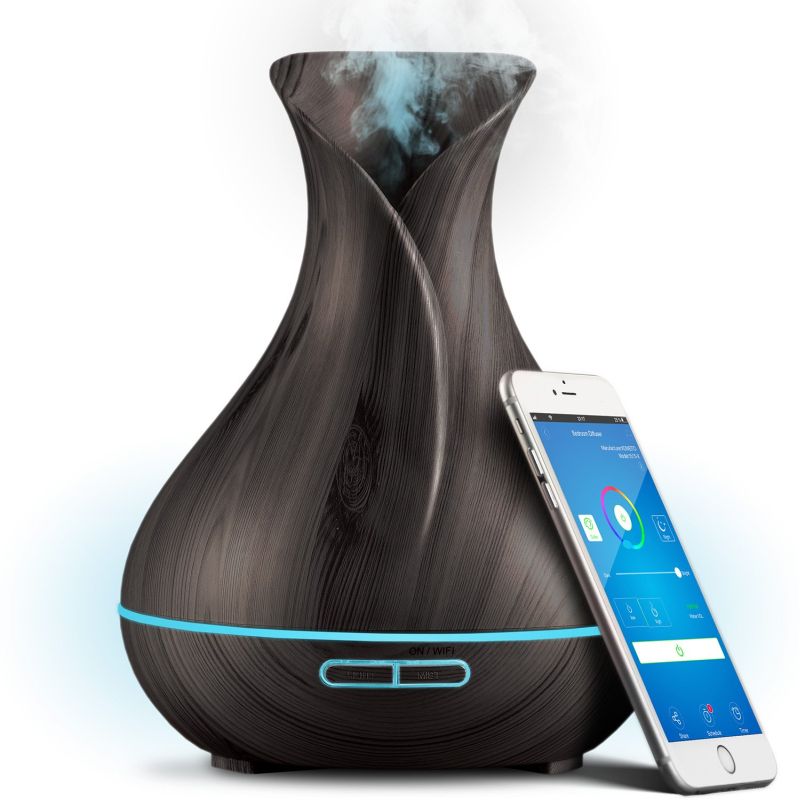 This is the type of accessory you didn't know you wanted until you saw it. It's a nice idea for a gift and it doubles as a beautiful decoration. This is a smart diffuser which can be connected to wi-fi and can be controlled remotely using an app. You can control details such as the color of the LED lights, the mist intensity, timer settings and also create schedules. It can also be connected to Alexa and Google Home so you can control it with your voice.
Aromatherapy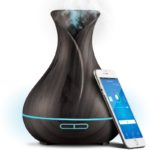 Smart Wifi Wireless Essential Oil Aromatherapy
Use it like a normal diffuser or download the companion app to control features like LED color, mist intensity
View Deal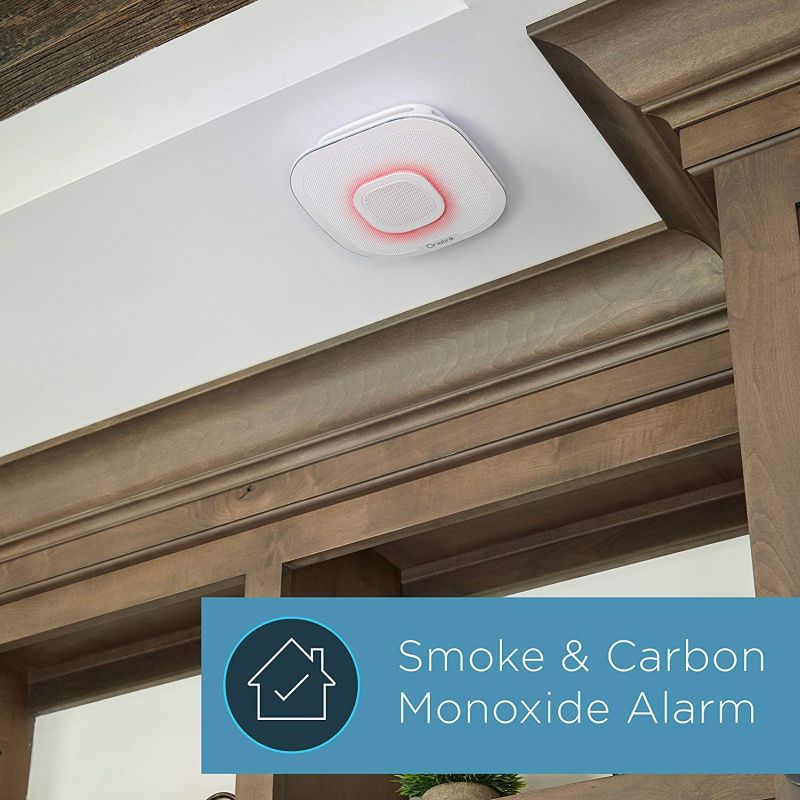 Smoke detectors are all the same, or so you thought. Well not exactly. This one is quite special. It's a smoke detector, carbon monoxide detector and also a home speaker. The Onelink Safe and Sound is Alexa enabled and compatible with HomeKit. It send alerts and remote notifications in case of emergency and it also tracks carbon monoxide levels. It's easy to use via the companion app and it even lets stream music to create a pleasant and enjoyable ambiance perfect for every occasion. 
customize nightlights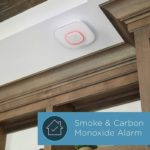 Alexa Enabled Smoke Detector and Carbon Monoxide
Track battery levels in the app and optimize safety by knowing when it's time to replace them
View Deal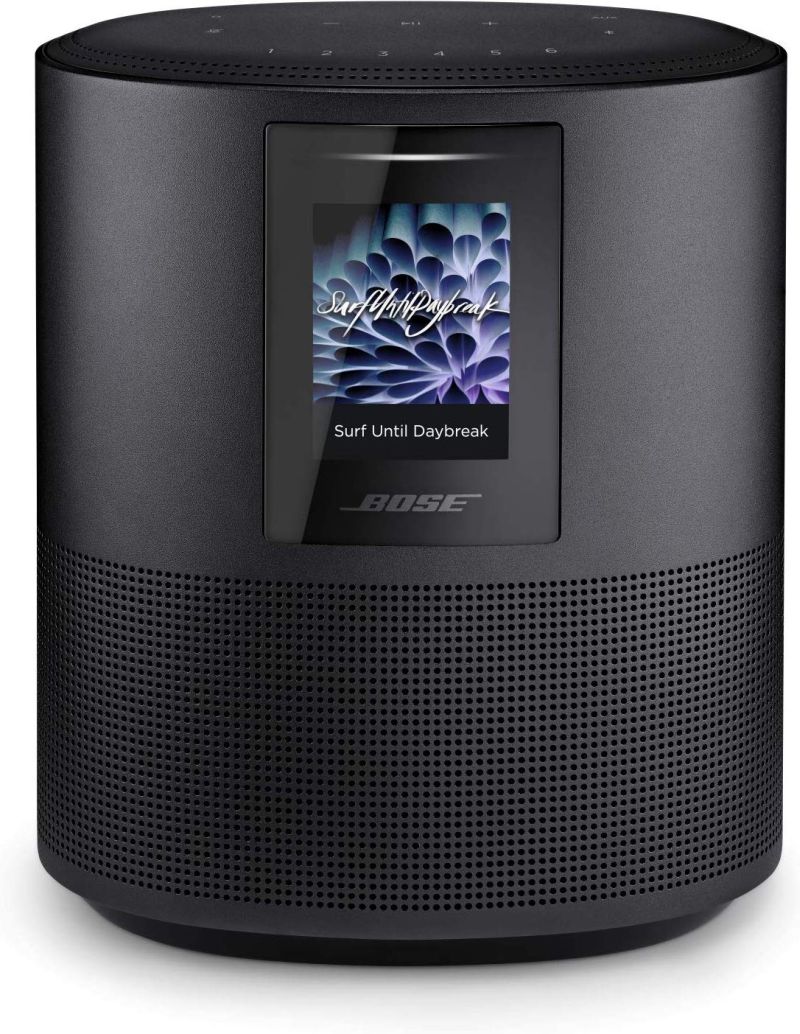 Speaking of music, check out this Bose home speaker. It has built-in voice assistants and has bluetooth, wi-fi and airplay compatibility, letting you stream music in any way you prefer. It also has an array of 8 microphones that enable it to hear your voice from anywhere in the room or over loud music which is very impressive.
color LCD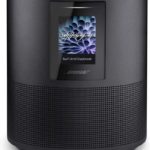 Bose Home Speaker 500 with Alexa voice control built-in
Fill any room with impressive wall to wall stereo sound from a single speaker
View Deal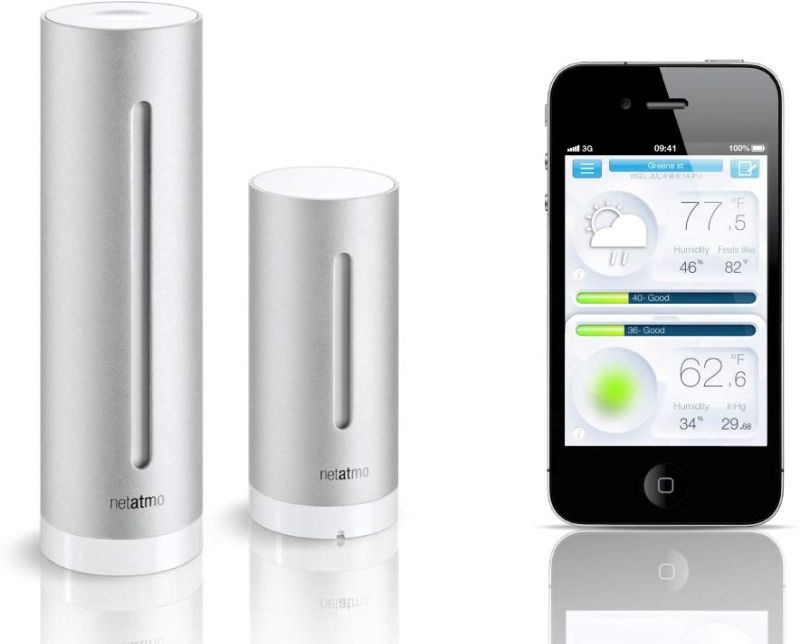 The Netatmo Weather Station is also a really cool little gadget that would fit perfectly into a smart home. It shows temperature, humidity, barometric pressure, indoor CO2 concentration and it shows real-time notifications and graphs. It's made for iPhone users and lets you connect multiple stations to a single phone or vice versa.
made for iPhone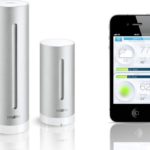 Netatmo Weather Station
All the information you need can be found directly on your smartphone.
View Deal
The post 20 Best Gadgets and Gift Ideas for Smart Home Owners appeared first on Home Decorating Trends – Homedit.